We've rounded up the 12 inspiring stories from the past year just for you, to remember the year that's passed, and prepare for the year ahead. 
Yet another year has come and gone and we again await the dawn of a new one. With new year's resolutions and the need for inspiration abounding, we decided to round up the 12 inspiring feature stories from each of the twelve months of 2019.
Last year's list was filled with many interesting, inspiring and creative individuals who have paved their own paths in life and have created a legacy worth remembering.
Here's our roundup of our 12 feature interviews and shoots for the year 2019.
January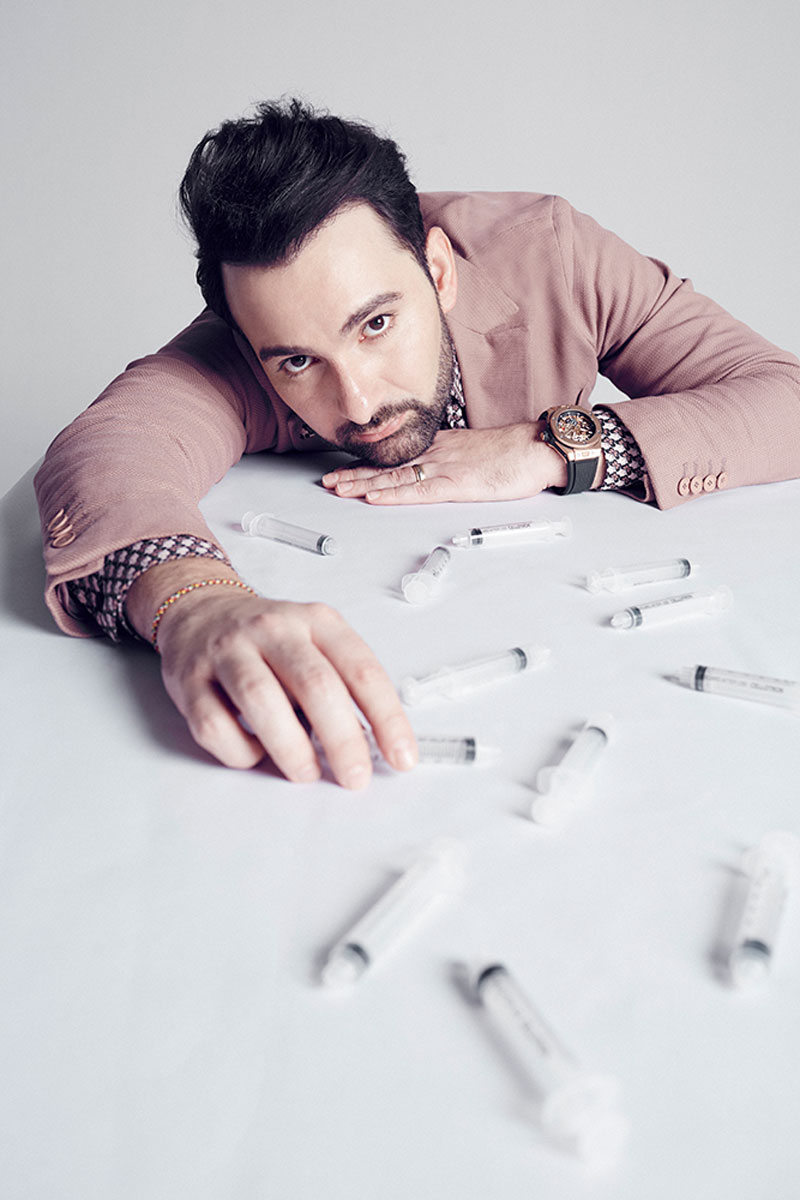 Kicking the year off with a story that has no boundaries both in possibilities and location, is none other than Dr Rajiv Bhanot. Born and bred in Subang Jaya, Dr Rajiv Bhanot, a doctor turned entrepreneur has dabbled in just about every industry from medicine, to startups, even an events platform. After studying medicine in Moscow, he gave up the mainstream practice of medicine, and now runs his own aesthetics clinic called PHI Clinic. The PHI Clinic offers services such as hair implantation and even owns the international Direct Hair Implantation brand of machines that harvests hair from the back of the scalp and implants them with 95% success rate. Dr Ranjiv's secret to success? Following his dreams and being unafraid to break away from norms.
February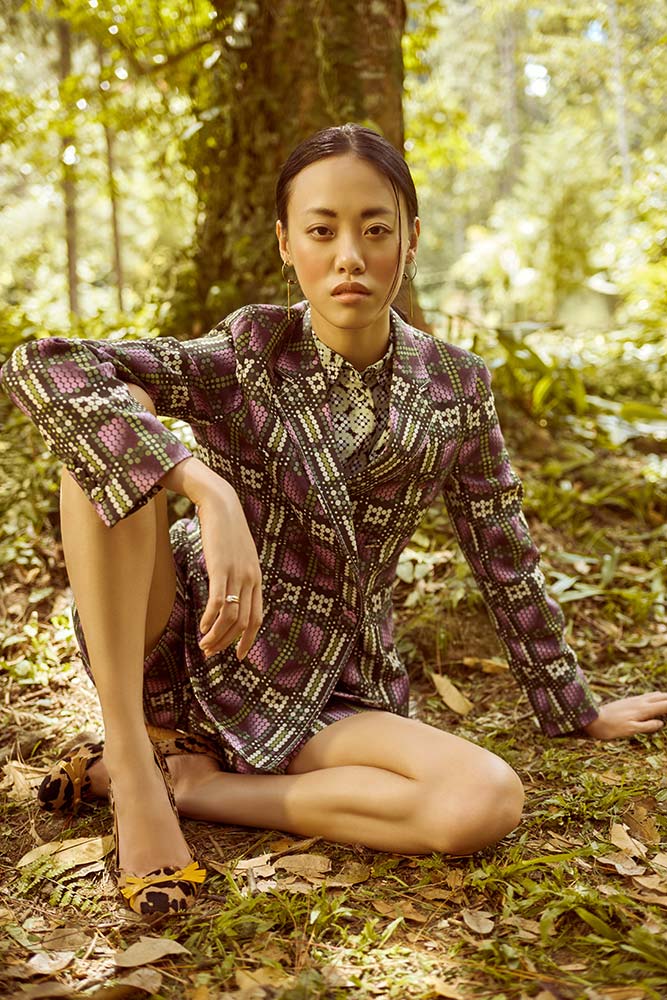 AsNTM Cycle 2 winner Sheena Liam is a model with a passion for art. Sheena's first love is of course modelling, after seeing Naomi Campbell walk the runway on television at the tender age of 5, Sheena was drawn to high fashion because of its celebration of beauty that is unconventional. Her second love is art, and creating things. Her specialty? Embroidering women. Sheena's art was even displayed at  a solo exhibition at Item Gallery Paris for the first time in October 2018. What began as a hobby turned into a career-defining moment for the model and artist. Sheena also glows with the warmth of true love when she spoke about her boyfriend-turned-husband and fellow artist Ernest Zacharevic whom she says is a selfless and determined individual. But most importantly, the model stresses the most important love of all to have, and that is a love for oneself.
March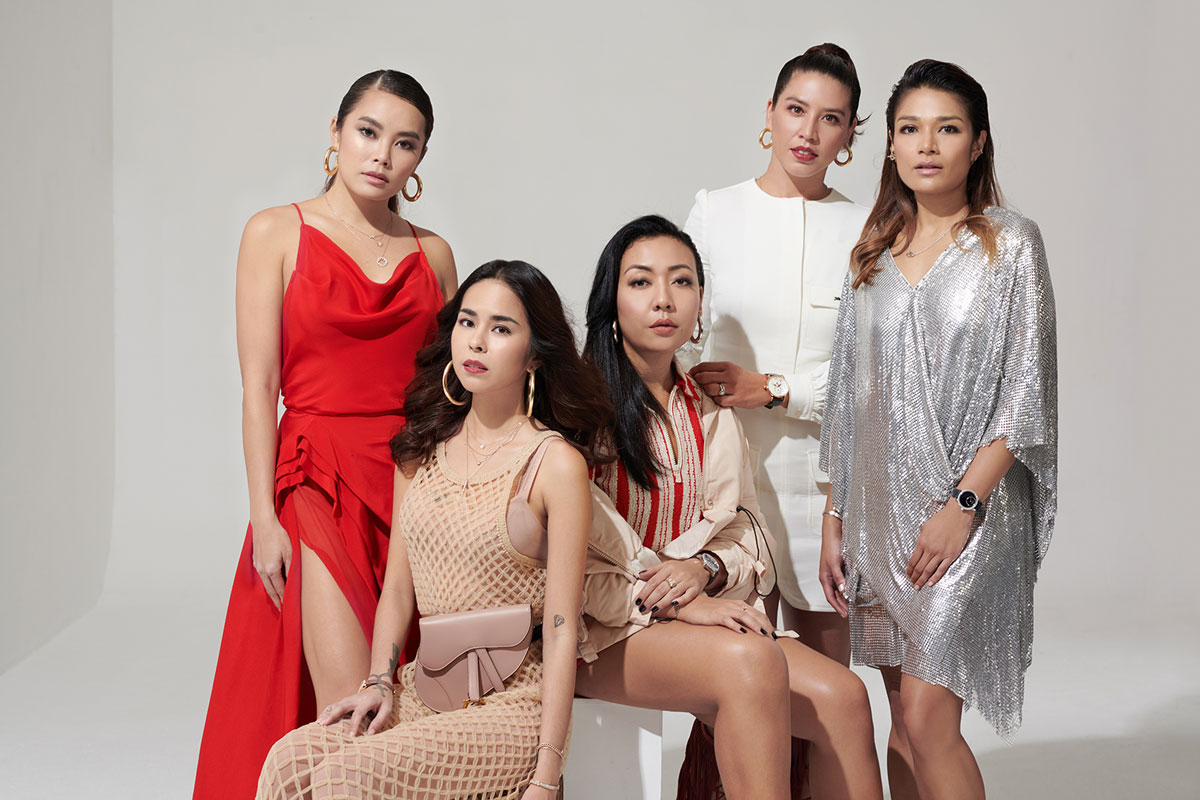 March saw us tell an inspiring story of women supporting women. That's the truth of the tale when it comes to business owner Ung Yiu Lin, fashion designer Alia Bastamam, mother Kim Raymond, music DJ Tunku Nadia Naquiyuddin and jewellery-line owner Zaireen Iskandar. The five women, who have been friends since their schooling and university days, have supported each other through thick and thin, encouraging each other to grow and develop. With stories that are interlinked from friendship to becoming in-laws, these women are the epitome of female support and empowerment. The five women  feel the importance of their bonds in a world that is usually more challenging for females. They are women, hear them roar.
April
In April, we spoke to entrepreneur and owner of a multi-billion dollar biodiesel company called FatHopes Energy, Vinesh Sinha, who first learned about biodiesel while watching Jeremy Clarkson fuel a red diesel Mercedes with used cooking oil in an episode of TopGear. After landing his car in the workshop after an unsuccessful attempt at a homemade fuel experiment, Vinesh then tried another blend of fuel for his vehicle. He heated cooking oil over a stove, filtered it with an old t-shit and added equal parts diesel. Safe to say, his concoction worked and he was soon making it for his and his friends' vehicles. Fast forward to 2010, which is the year he formed FathHopes Energy. According to Vinesh, the waste oil industry has the potential to substitute nearly 25% of global liquid fuel energy demand. Watch  out for this entrepreneur, as he means business!
May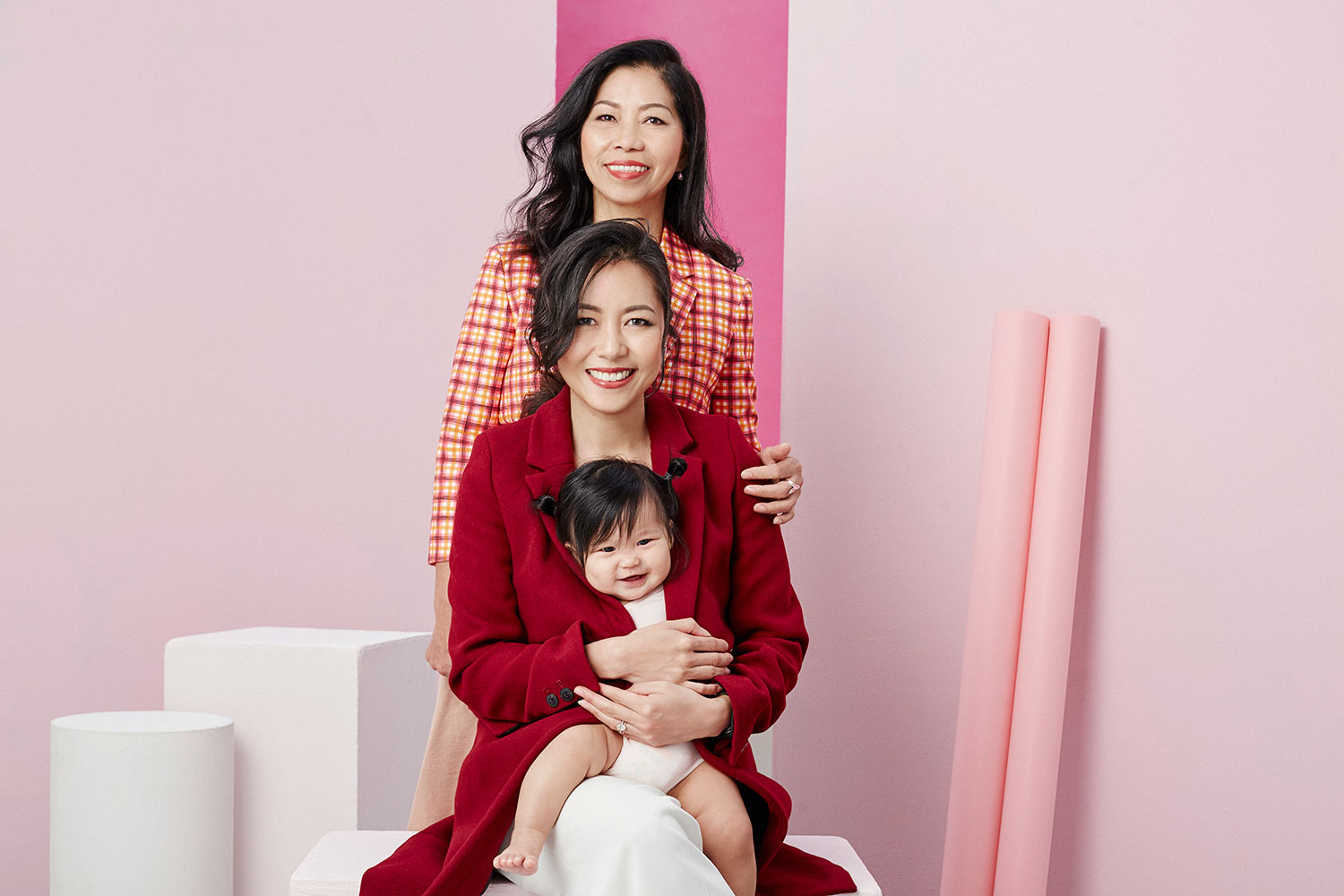 Cheryl Yeoh has an impressive list of successful ventures and pursuits tucked under her belt.  Among them: founding a digital wallet and a list-making app; setting up an entire start-up hub to incubate entrepreneurs and accelerate the scene for the Malaysian government and advised and invested in startups both locally and internationally. Besides doing and being all of these things, Cheryl Yeoh is also a mother to her first-born daughter Charlize Mae. Cheryl's inspiration in life is – unsurprisingly  – her own mother, Audrey Chan. She says she hopes to create an open relationship with her daughter Charlize, just like the one she had with her own Mother, whom she says was like her best friend. Here's a toast to mothers who are also extremely successful businesswomen.
June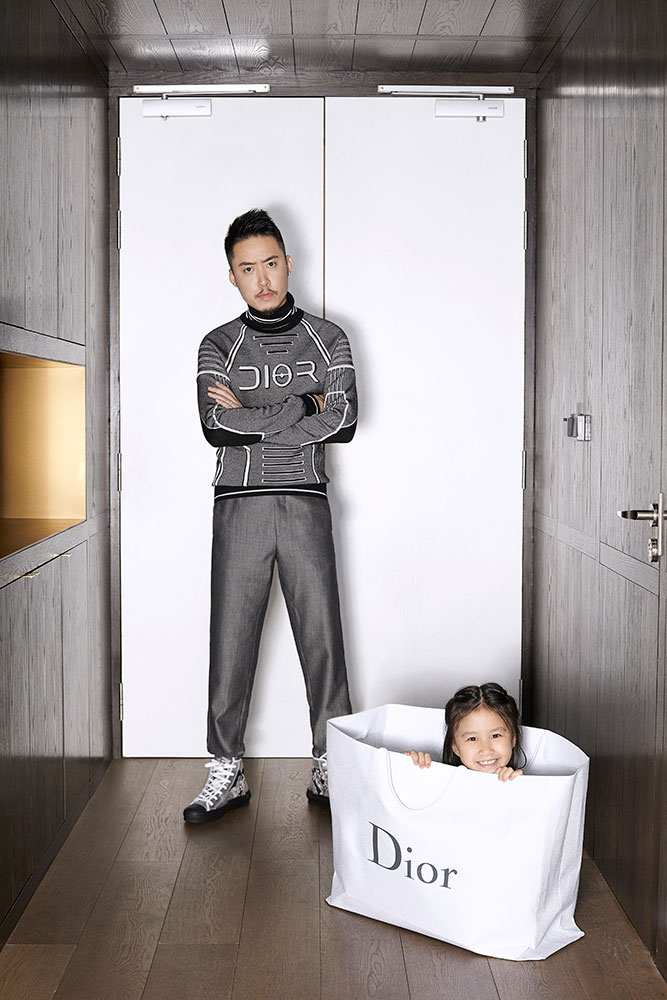 In June, we spoke to Bryan Loo, the CEO of six figure revenue company Loob Holdings who means business not only at work, but also at home. We learned about Bryan's approach to fatherhood and how he is a hands-on Dad to his two girls Kylie and Haylie, and his youngest son Louie. After getting married to his wife Sally Quah at the age of 24, Bryan was eager to launch into fatherhood at 26. He himself was very close to his own father who always encouraged Bryan and his siblings to make their own decisions in life, while supporting them wholeheartedly. Being a father has helped Bryan be a better business owner as he has learned about love, loyalty, perseverance and of course, legacy. He hopes that he can give to his three children the irreplaceable gift that his father gave him.
July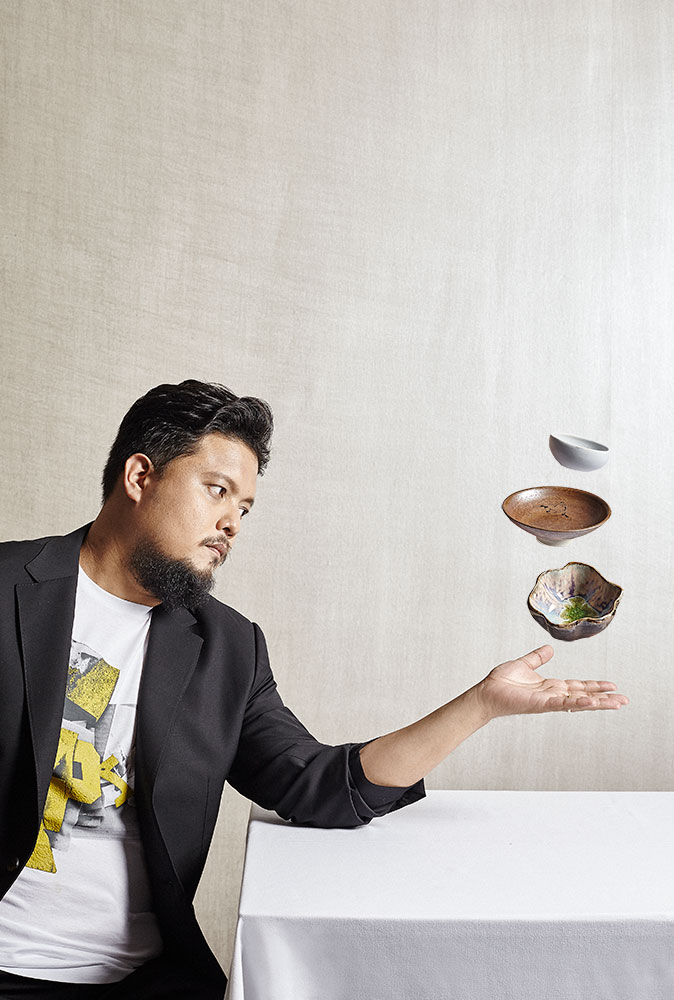 After the middle of the year passed, we set the focus on some culinary goodness. Chef and owner of Dewakan, Darren Teoh holds the belief that Malaysia may know a lot about eating, but we do not necessarily know a lot about food. A key difference, according to Darren. Established in 2015, Dewakan a collaboration between Darren and KDU University College,as part of the university's educational entrepreneurial effort. Dewakan was quick to catch the attention of local gourmands for its highlight on local ingredients from our seas to our farms and jungles. The name is  a portmanteau of the word "dewa" (meaning deity or god) and "makan" (meaning to eat) – representing "food from God". The idea of Dewakan is all about exploring local produce through a different lens, to appreciate where our food comes from and how it is really made.
August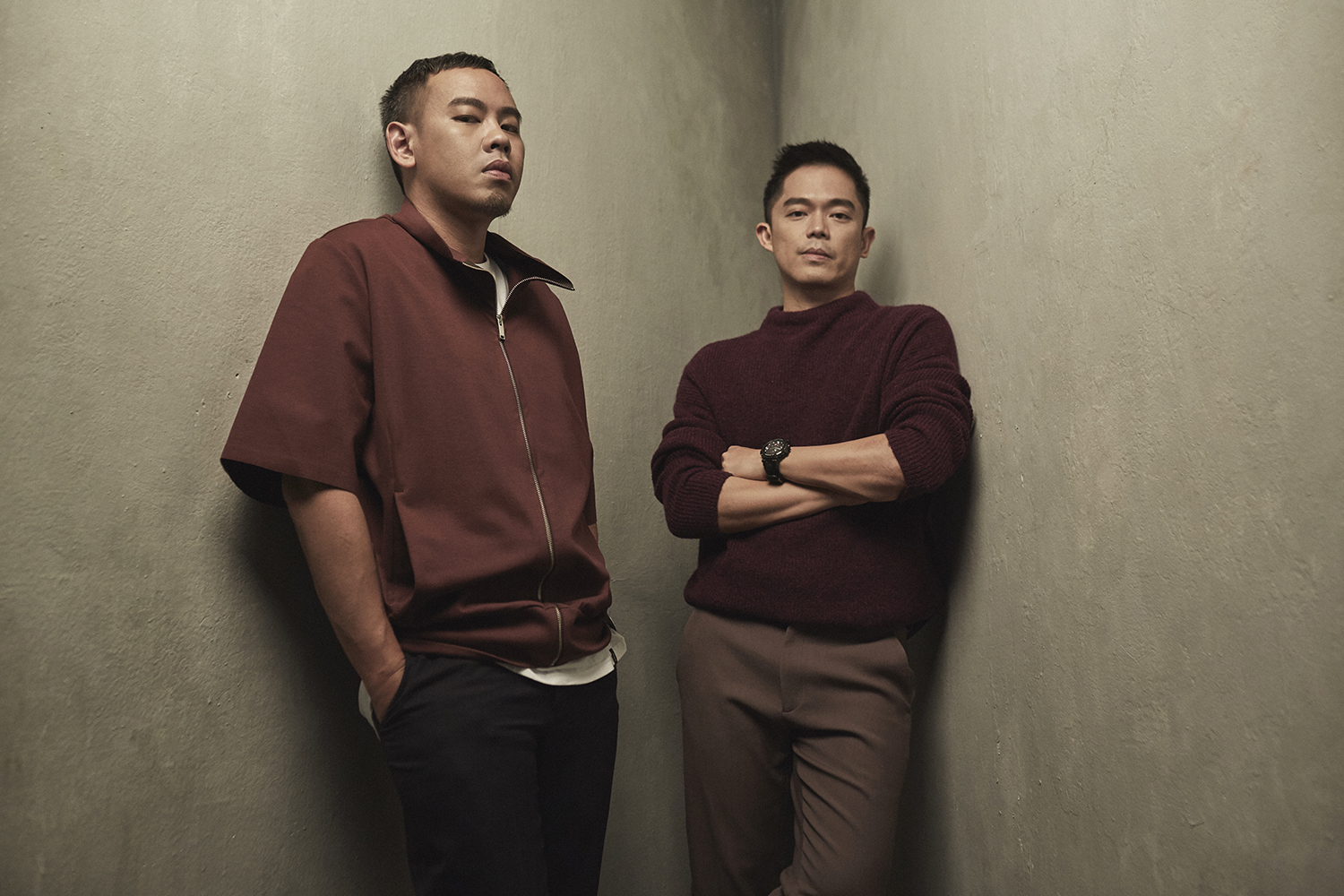 For August, we focused on Adrian Teh and Zahir Omar, two local filmmakers who are shaking up the Malaysian film industry. Four of the duo's films  broke the local film box office record in 2018– Munafik 2, Hantu Kak Limah, PASKAL The Movie and Polis Evo 2, grossing RM48 million, RM36 million, RM30 million and RM20 million respectively – signifying the year with the biggest growth in the past 30 years. Adrian set his sights on the film industry at just 15 years old, after watching the 1998 Godzilla film. After a decade-long journey, Adrian finally ended up directing his own movies. Meanwhile, Zahir was raised by a commercial film director and a mother who was a makeup artist, so he was exposed to the world of film at a much earlier age. The duo believe that Malaysia's film industry has the potential to grow to greater heights, and the climb is just beginning.
September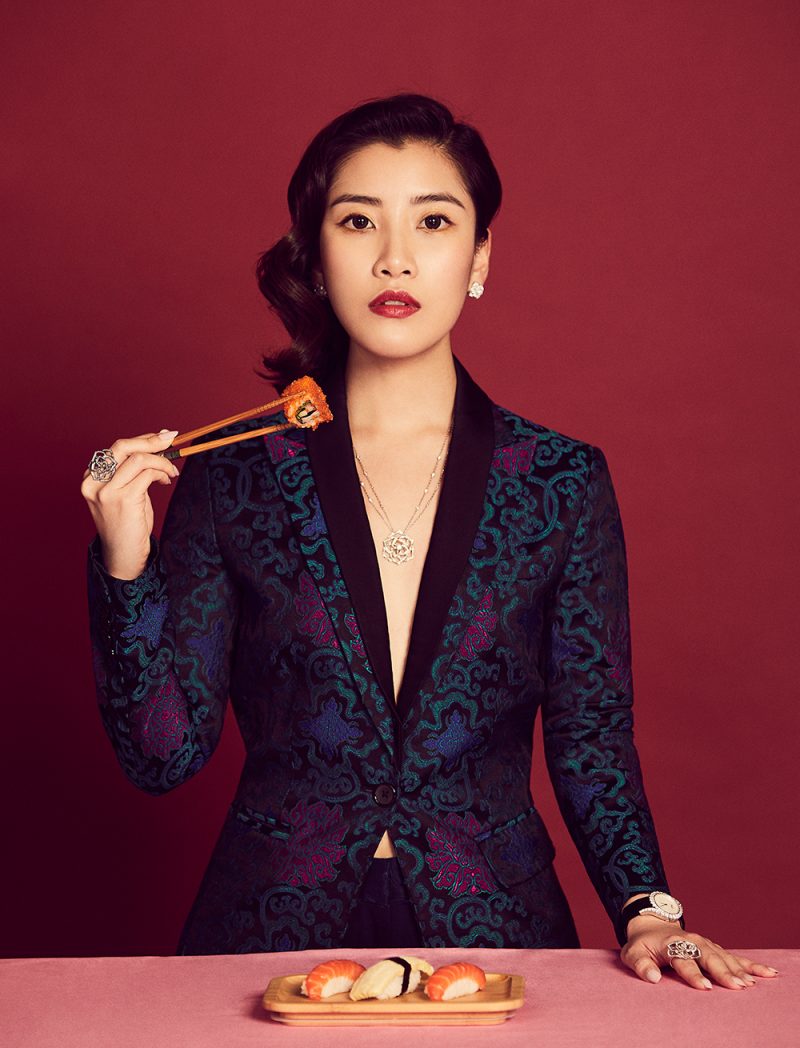 The internet has a fascination with Chryseis Tan. Being the daughter of Tan Sri Vincent Tan, the CEO of Berjaya Times Square, and a board member of Berjaya Land and Berjaya Assets, it is not surprising that Chryseis is the talk of the interwebs. However, the internet does not know the real, soft-spoken Chryseis, which is why for September, we decided we wanted to get to know her. Married to Faliq Nasimuddin, deputy executive chairman of Naza TTDI,  Chryseis enjoys travelling to different countries and experiencing new cultures. She has many passions, one of which is food, which she has also turned into a business, with ventures such as Greyhound Café in Bukit Bintang, and Sushi Ryu and Bar Shake in Platinum Park. She completed her tertiary education in Japan, so she is no stranger to good Japanese cuisine, evidenced by Sushi Ryu, which has featured Japanese guest-chefs in the past. Business endeavours aside, Chryseis is at heart, a family person. She and her siblings are close and spend a lot of time together, and she looks up to her parents as true life mentors. So, still think  you know the real Chryseis Tan?
October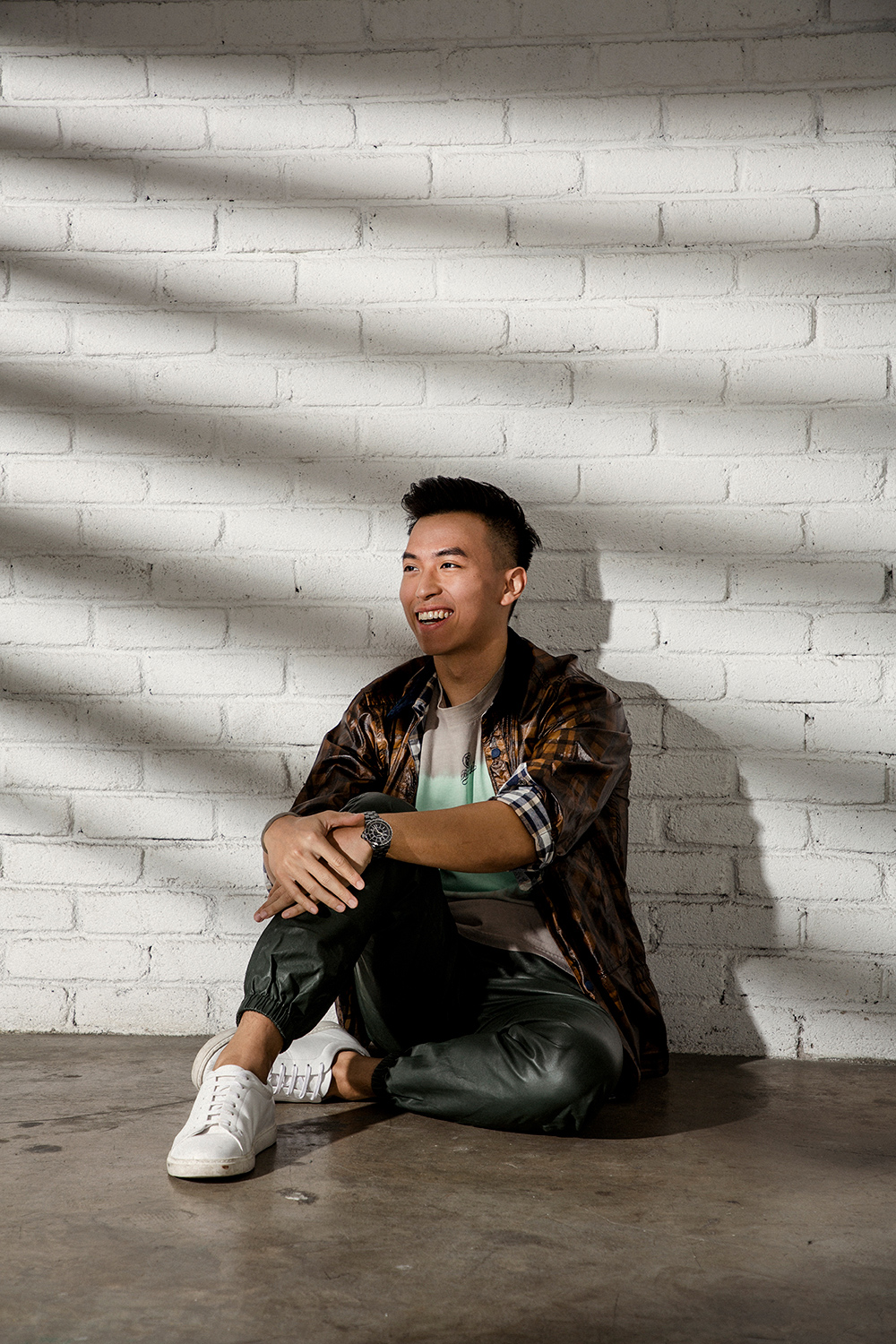 October told the story of former football player turned fintech entrepreneur Zac Liew  who is a jack of many trades, having qualified as a lawyer and had a banking job in Barclays Bank as well as stints in two tech companies while he was in London. Today, he is the co-founder of Malaysia's first online Direct Debit payments company, Curlec. Curlec is designed for the basic payment needs of SME's to collect recurring payment, hence the portmanteau of the words  recurring and collect. B With Curlec, payments are made easier as customers and clients simply need to fill a simple online form as opposed to having to send in physical applications which takes up time and effort. Zac Liew is confident in the growth of this useful platform and one thing's for sure: he is a man to watch out for.
November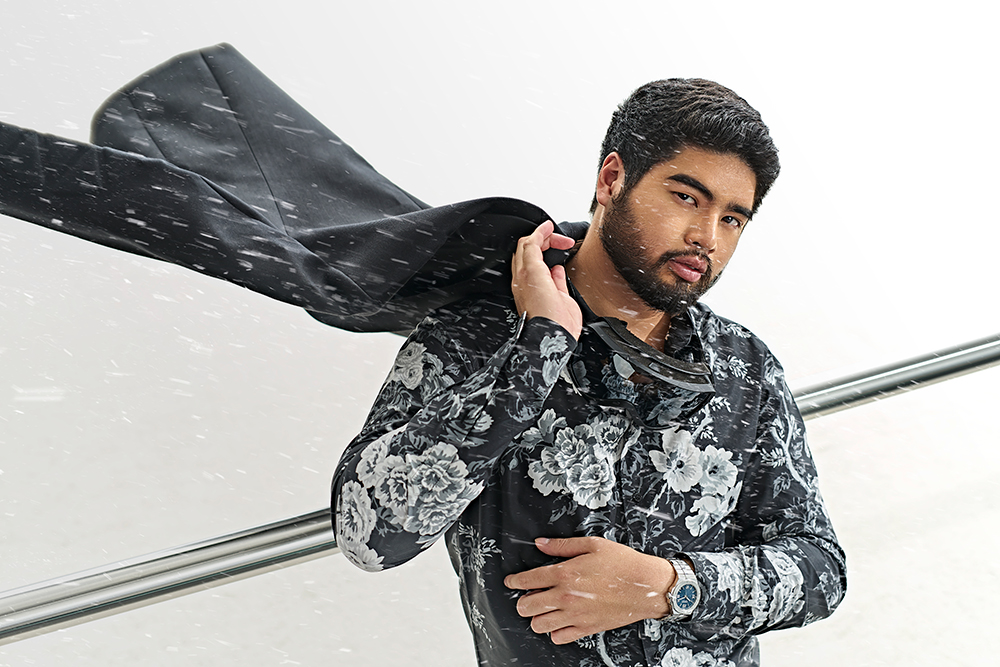 November saw us speaking to Othman Mirzan, a 25-year old with a passion for skiing and climate change. Having graduated from the University of Colorado Boulder with a degree in political science, Othman's love of skiing undoubtedly relates to his passion for tackling climate change, as glaciers are receding and soon Othman fears there may not be many spots in the world left to ski. Othman is a director at KRU Energy, a Singapore-based biogas company that has laid the foundation for generating sustainable energy in Malaysia's rural areas though agriculture. He has been of paramount importance in the ability of the company to grow in the local agriculture and renewable energy industries. Besides his involvement in renewable energy efforts, Othman also proudly represented Malaysia in two of the world's largest alpine ski racing events: the Alpine World Ski Championships and Asian Winter Games.
December
We rounded up the year with actress and TV personality Debbie Goh, who says she is restructuring herself. Stressing the importance of self-reflection and self improvement, the arrival of Debbie's first born has resulted in a complete change in her pace and lifestyle. Being a lover of travelling, the arrival of a child will certainly put constraints on a new mother's schedule. Still actively pursuing an acting career, Debbie says that its all about prioritising her time and restructuring her schedule to fit family time, work time, and even time to herself. Another important lesson that Debbie has embraced is to be grateful. She believes that things will work out more in one's favour when we are thankful for what we already have. What a great way to sum up an inspiring year!
2019 is over and we believe it was filled with great stories. Are you ready for the next 12 months of 2020 with FirstClasse Malaysia?