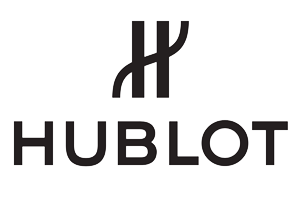 Dr Rajiv Bhanot is driven by the "why not?", setting things into motion in the direction deliberately pre-meditated by himself, inside and out.
Most people live their lives governed by the avoidance of the "what if?", which is fine and dandy, except for the fact that you're doing most things to escape regret, not so much to pursue intention. Dr Rajiv Bhanot prefers to be driven by the "why not?", setting things into motion in the direction deliberately pre-meditated by himself.
Such was how the doctor turned entrepreneur ended up in the Moscow Medical Academy in, well… Moscow, as a young twenty-something, not speaking the language nor having the backup of a Malaysian community there back then, save for a handful working in the embassy.
"When I decided I wanted to do medicine, it was more a case of why not," tells the Subang Jaya born-and-bred. "I always look at those six years as the six years that I grew up. From a very young age, I was always looking for an adventure. Looking back now, I think I got a lot more than I had wished for. I developed a lot of instincts and skills that I apply till today."
And it is a vast array of things he's applied them to, if we may say so. From the mainstream medical practice he's left behind to starting a water filtration company, an events venue platform and, now, an aesthetics clinic, Dr Rajiv is all about breaking moulds, the further and far out from it, the better.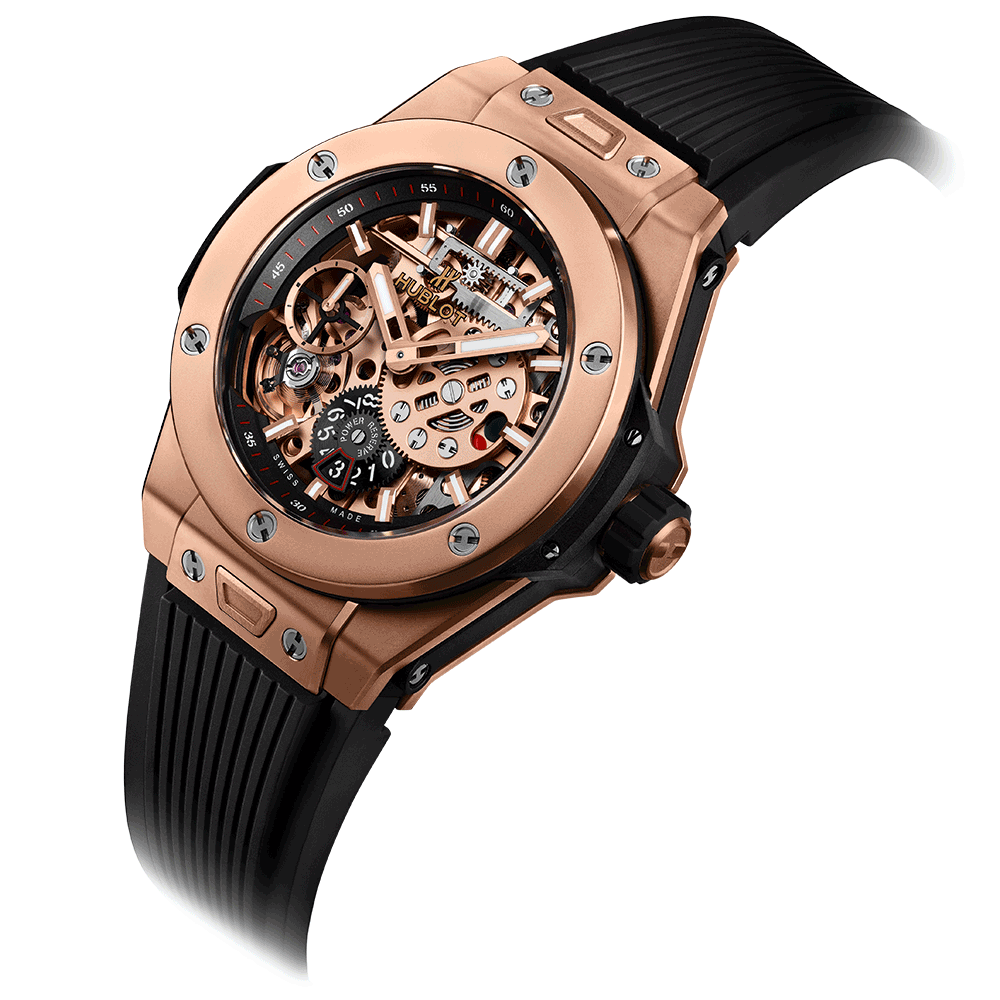 Hublot Big Bang Meca-10 King Gold
(swipe left for watch details)
Coming full circle
By training and title, he's a doctor, but Dr Rajiv wants to make it clear that he's no longer practising. He finds it amusing that there are still clients walking into his latest venture PHI Clinic expecting him to work his magic touches on them.
These days, he's happier building companies – it just so happens that an aesthetics medicine clinic is one of them.
H2Go, a water filtration systems company, gives him a purpose. Eventscape, an online platform that connects party-throwers with available venues around town, provides him some fun. PHI Clinic, his own aesthetics clinic now two branches strong with plans for expansion into Ara Damansara and Johor in 2019, brings him back to his first loves – medicine and technology.
"In the field of medicine, aesthetics medicine has evolved greatly the past years," he points out. "The technology in it is something that's moving at such a great pace and that excites me."
"When you set a dream for yourself, there should be no boundary as to how big that dream is."
Such is how PHI Clinic came about and continues to be a pioneer in many of the treatments it offers. It owns the international Direct Hair Implantation brand of machines that harvests hair from the back of the scalp implants them in parts a client wants their hair restored with 95% success rate. It recently became the first clinic to bring in the EmSculpt machine that uses super-contractions targeted at the abdominal area simulating 20,000 sit-ups in 30 minutes.
The evolution of the industry re-ignites a spark for Dr Rajiv for a field that he left because of monotony.
"Should I have stayed on and actively pursued my medical career, I would have possibly done it in the field of aesthetic medicine," he reflects. "I'm living my medical career through the doctors that I have at PHI Clinic."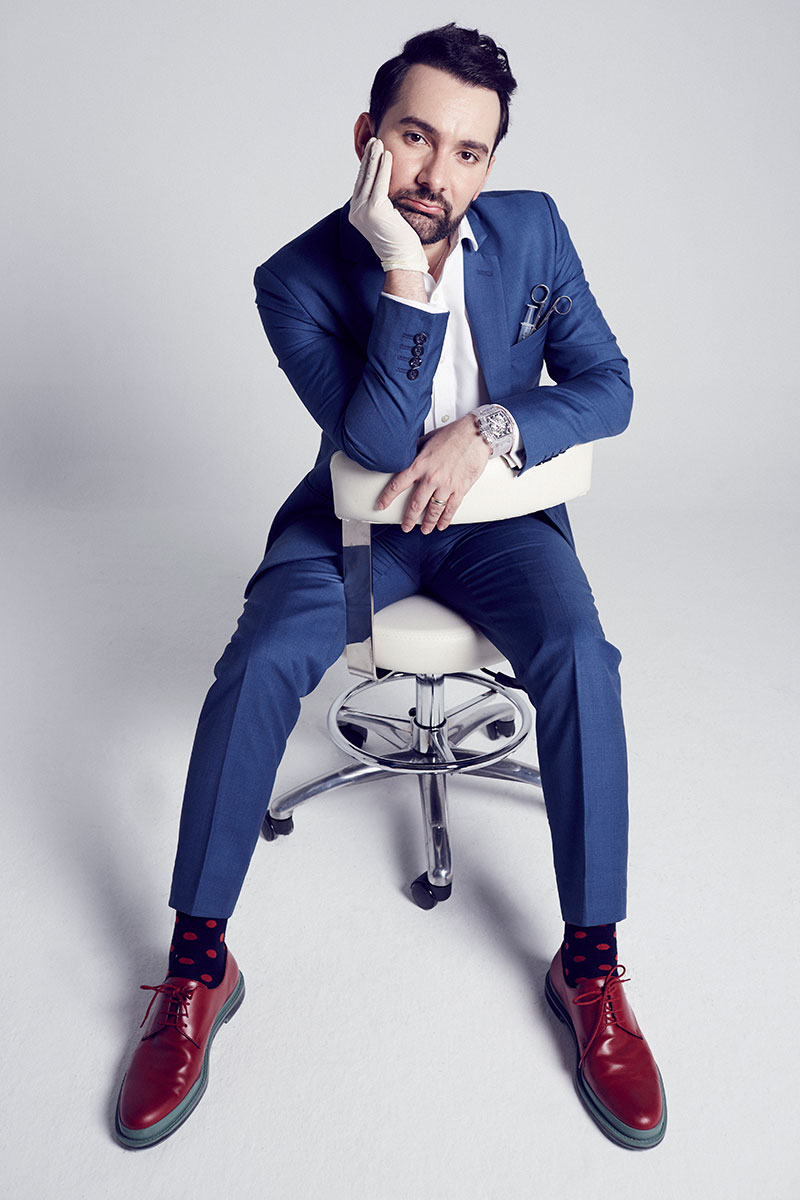 Dr Rajiv Bhanot sports shoes by Salvatore Ferragamo and the Hublot Spirit of Big Bang Sapphire watch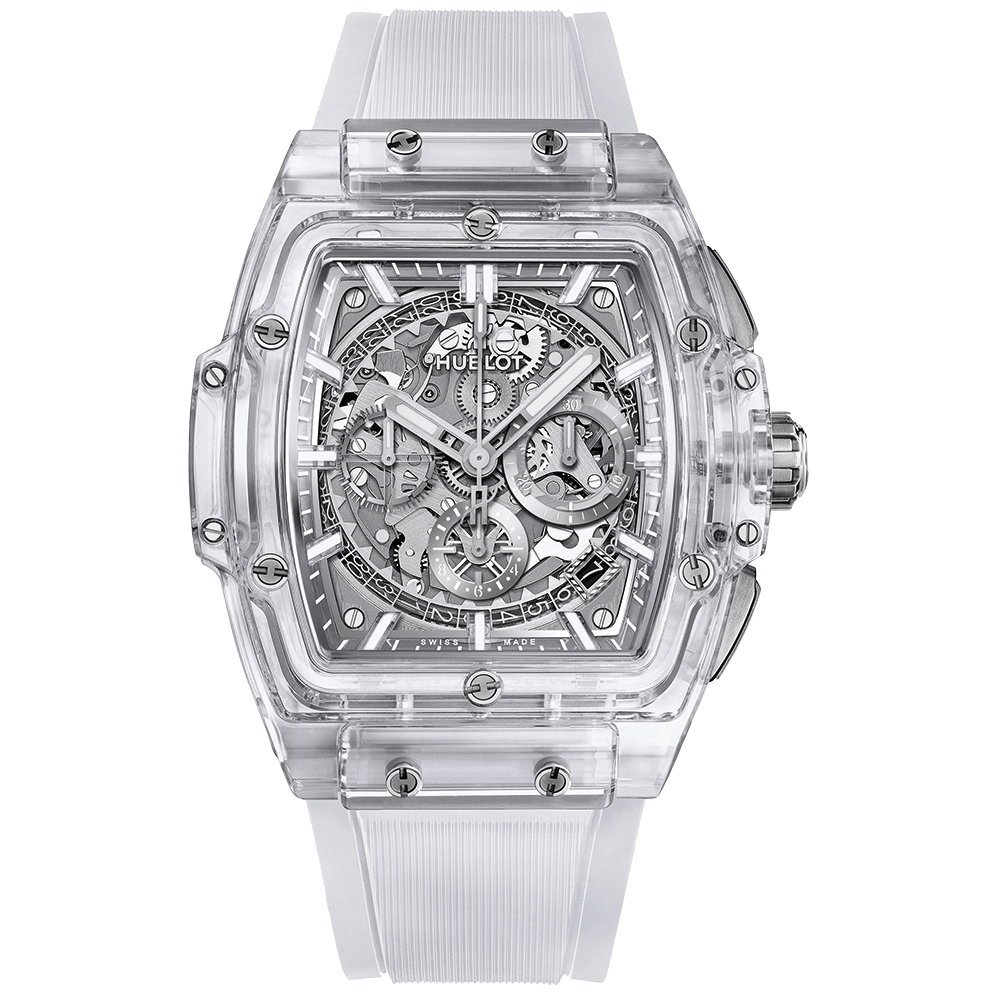 Hublot Spirit of Big Bang Sapphire
(Swipe left for watch details)
"It's about embracing and being the best that you are."
As much as he is excited, Dr Rajiv is well aware of the stigma some still hold of the aesthetics field of medicine.
"Generally when people think aesthetics medicine, they think botox, and they think treatments that have gone wrong," he tells.
There will be none of that at PHI Clinic, as everything is regulated by the Ministry of Health and every treatment machine is FDA approved, having undergone clinical studies and trials in the United States.
"Our doctors are all licensed medical practitioners. There are specific aesthetics medicine licences that we have acquired because I want to grow the business, but I want to grow it the right and proper manner," he elaborates.
"When you look after yourself, it says a lot about you as an individual."
Doctors also aren't subjected to sales KPI here so they'll recommend only what's best for the client. There will be no upselling, no frills. A widening understanding of the practice paired with other branches of wellness like clean eating make for a holistic approach for more effective results.
At the end of the day, it's about looking and feeling your best.
"We are not trying to make 70 look 25," Dr Rajiv exemplifies. "We want to help them look like a glowing 70-year-old. The process of ageing is something that cannot be stopped, that cannot be reversed. When people go into any form of aesthetics treatment wanting to reverse that, that's when they go into a slippery slope. It's about embracing and being the best that you are."
How important is it to look and feel said best?
"When you look after yourself, it says a lot about you as an individual. General perceptions get made based on that immediate appearance," he says.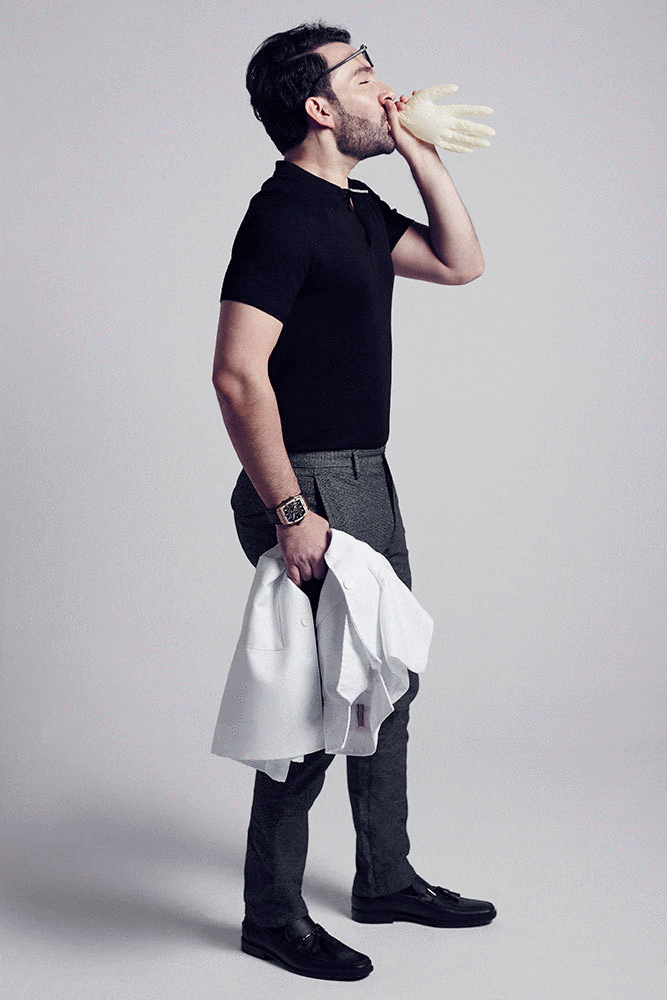 Dr Rajiv has on top and pants by Michael Kors and the Hublot Spirit of Big Bang King Gold Diamonds watch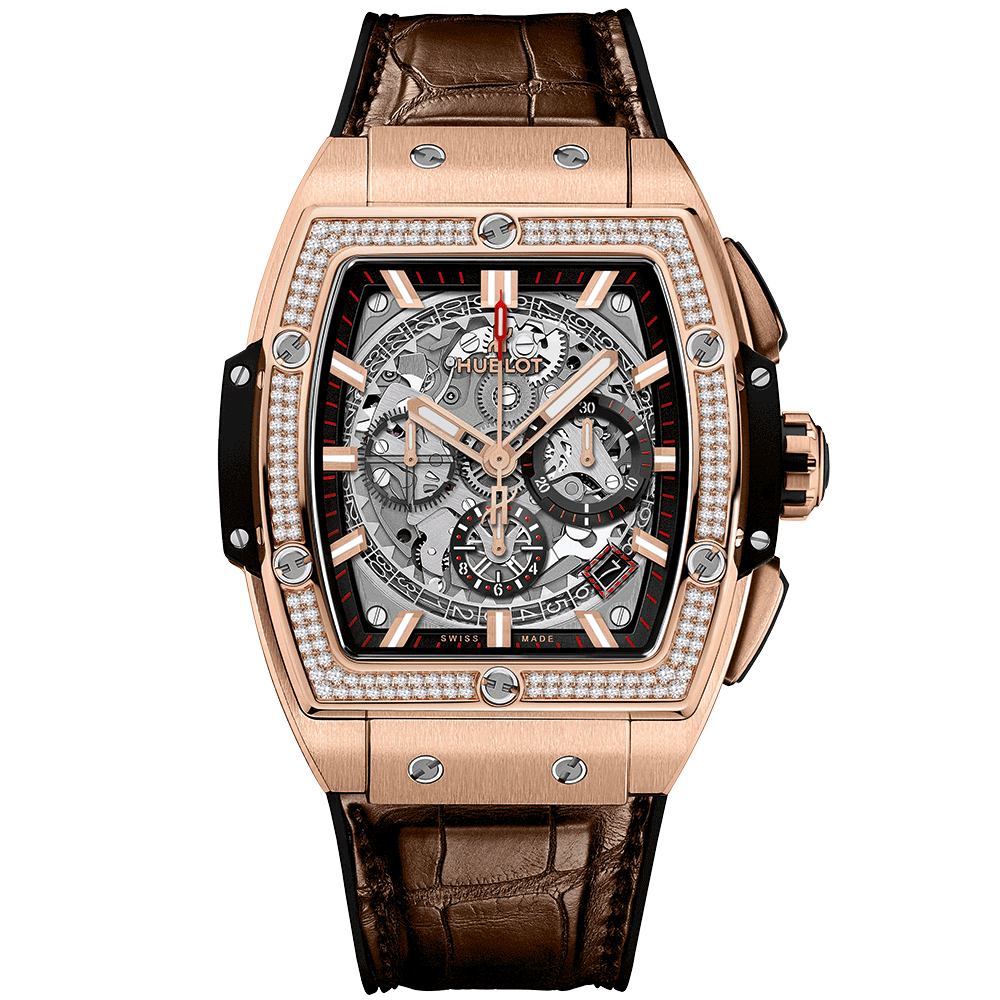 Hublot Spirit of Big Bang King Gold Diamonds
(Swipe left for watch details)
Dreaming big, making bangs
Dr Rajiv isn't shy to share that he's undergone some of the treatments himself. He's had his hairline touched up and goes for a silk peel microdermabrasion facial regularly.
"If you want to build a practice, you got to have faith in it," he states. "If there's a new treatment in, I'm the first to volunteer myself. That's why I have so much confidence in the group of doctors that we have."
But that's just the outside. On the inside, he keeps rejuvenated by building on his dreams.
"When you set a dream for yourself, there should be no boundary as to how big that dream is," he muses. "A lot of people restrict themselves when they dream. It can be as superficial, spiritual or materialistic, but there should be no limitations in what you dream or aspire for yourself."
He looks up to Elon Musk and Richard Branson in daring to believe in the seemingly impossible, yet finding a way to materialise it. "I don't think any of them restricted themselves with what they think they can achieve. These are the two common elements that I've seen with people who have created a legacy for themselves."
"Always do what you want," he adds. "Follow your gut, go against the norm, be different, there's nothing wrong with that."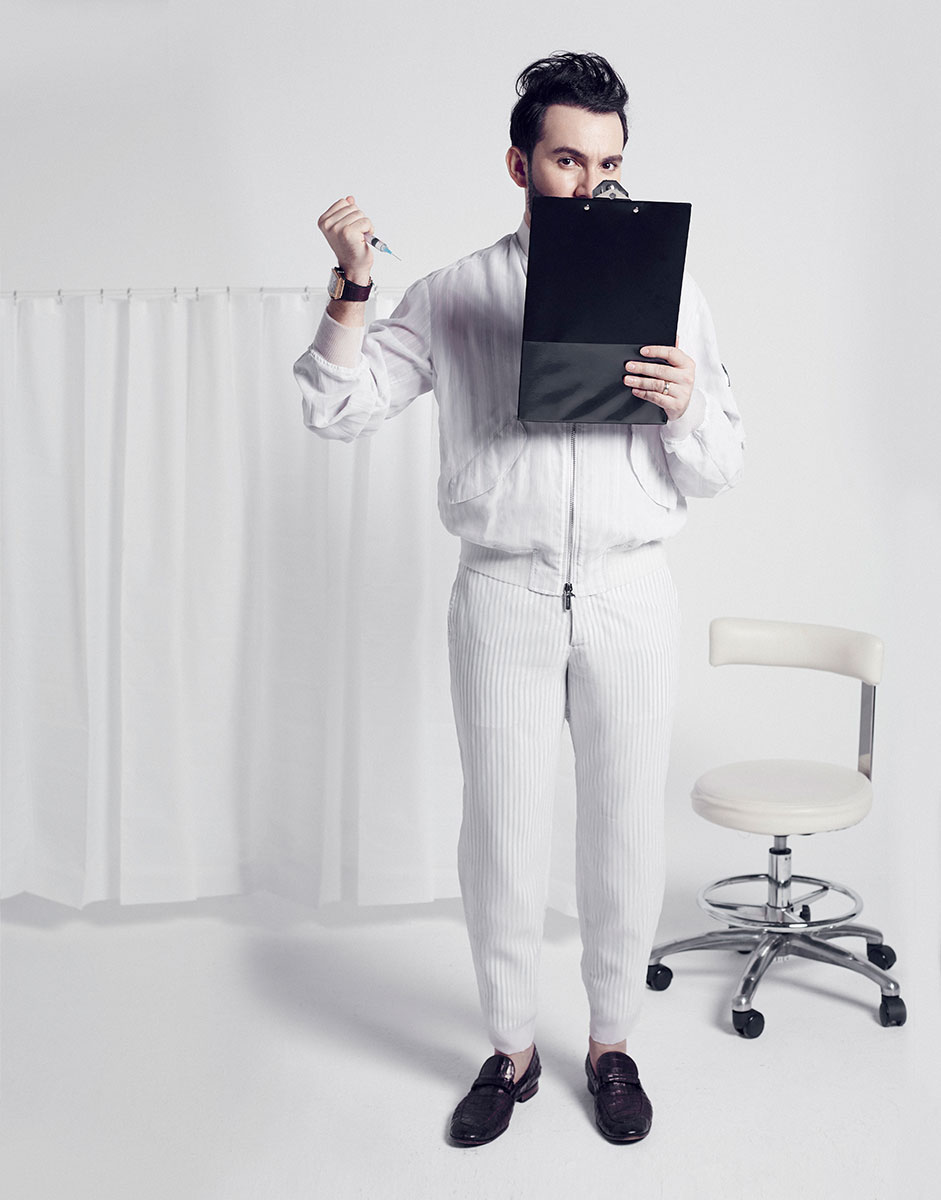 Photography: Xerxes Lee from Awesome Image, assisted by Aizuddin Afiq
Art direction and styling: Gan Yew Chin
Videography: Zac Lam
Grooming: Ling Chong
Special mention: Dr Rajiv wears watches by Hublot courtesy of The Hour Glass Malaysia. Log on to the official website or follow them on Instagram for more.