Adrian Teh and Zahir Omar tell stories that are close to their hearts, delivering messages that hold personal truths and resonate with the rest of their fellow countrymen. 
The Malaysian local movie scene has been greeted with its fair share of disappointment the past decade and we can't say we blame the masses. Last year, however, saw a small sliver of hope slice through the messy strings of low-budget horror and slapstick rom-coms.
Four movies broke the local film box office record in 2018– Munafik 2, Hantu Kak Limah, PASKAL The Movie and Polis Evo 2, grossing RM48 million, RM36 million, RM30 million and RM20 million respectively – making it the year with the biggest growth in the past 30 years.
It isn't just commercial films that are seeing a boom. The local indie scene is also sprouting, with art house films like Guang shining at international film festivals and Fly By Night addressing hard-to-discuss cultural issues, sparking unity in the hearts of viewers and lighting a torch in showing how to make a good film along the way.
A small sliver though it might be, but it's the very upturn of things that long time filmmakers  and directors Adrian Teh and Zahir Omar have been waiting for.
"Why don't we just make a good film that so happens to be made by Malaysians?" – Zahir Omar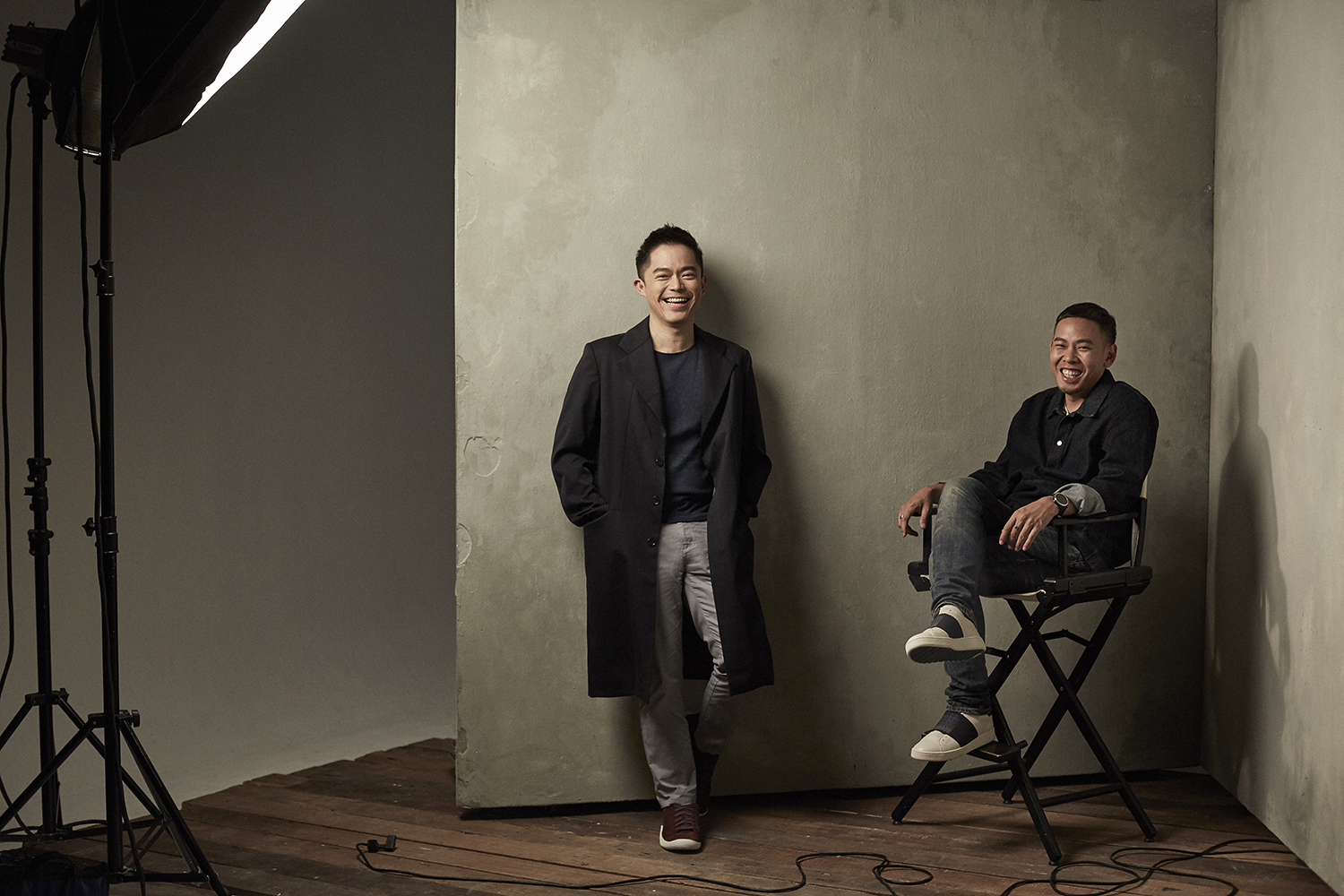 "Viewers are coming back and starting to forgive the Malaysian film industry," Zahir observes optimistically. "We went through a period when it was really disappointing and it was really hard for the people to support even though they might have wanted to. It took a very big dip sometime in the early 2000s. Now there's a big improvement."
"We proved that local films can beat Hollywood blockbusters," Adrian tells. "Hantu Kak Limah beat Mission: Impossible – Fallout. We are matured enough in terms of the talent, producers and directors."
Has the time for Malaysia's local film industry to shine finally dawned?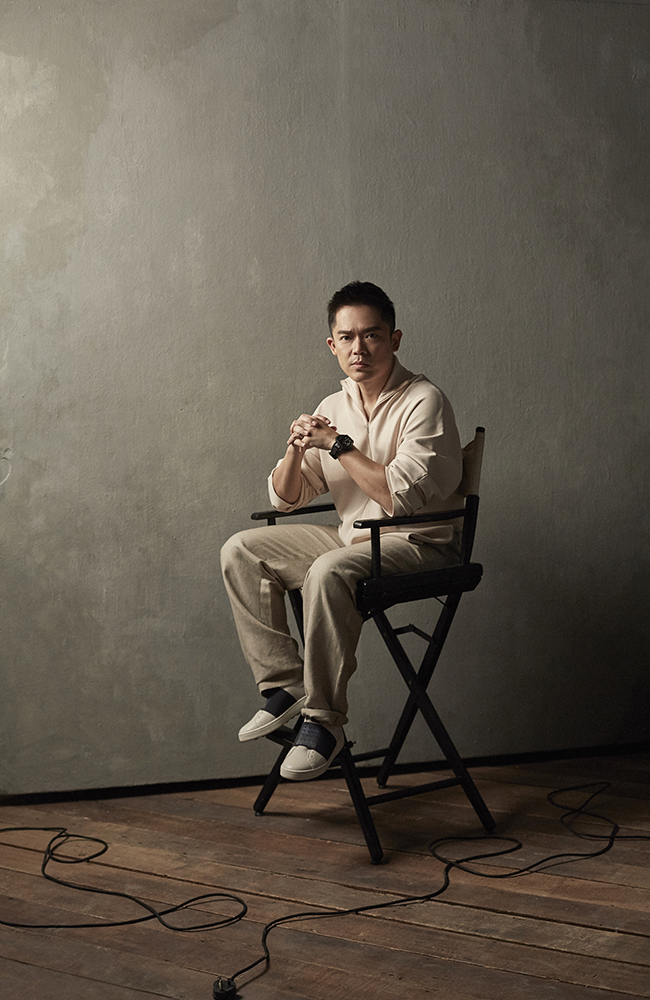 The social doctor
PASKAL The Movie may rank the third highest grossing local film in Malaysia of all time but figures and recognition are all but a bonus to Adrian, whose ambition and career can be single-handedly credited to the 1998 Godzilla.  As a boy of 15, seeing the long list of cast and crew needed to bring to life a film like that left him astounded. What impressed him most was the name of the director which appeared the biggest and boldest at the start of the credit roll.
"I had zero idea about what a director does," he recalls with a laugh. "I just knew it looks super cool having his name up on the screen like that. He must be someone important."
A 10-year long journey through the different departments of the industry from location assistant to props and wardrobe guy before he even held a camera eventually led him to direct titles like The Wedding Diary, Ais Kacang Puppy Love and King of Mahjong before culminating in last year's PASKAL starring Hairul Azreen and Ammar Alfian Aziz.
His biggest reward in filmmaking is in the narrative he gets to craft for the nation.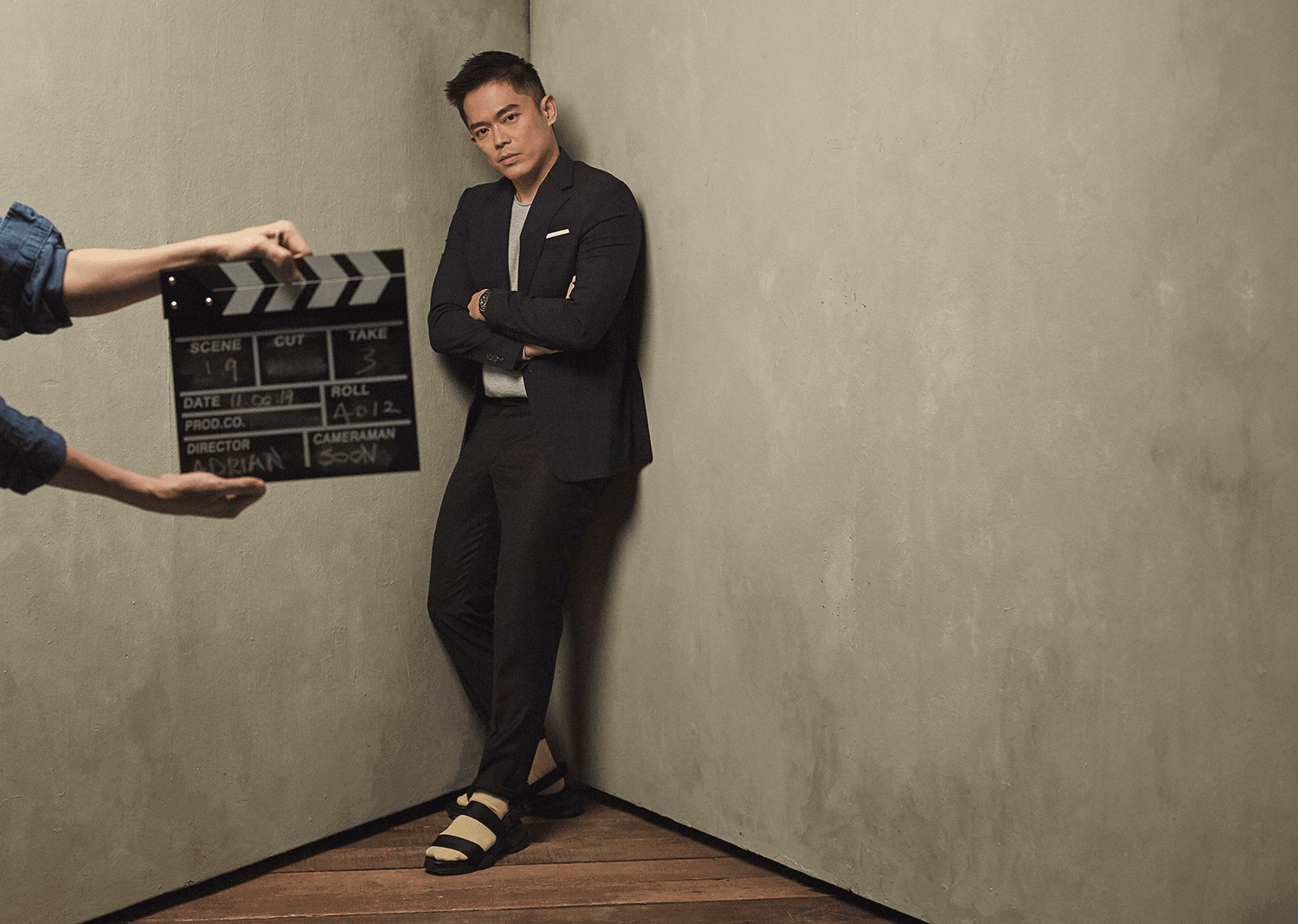 "As directors, we are social doctors," he opines. "We diagnose a certain social topic with our own view and we input it into the movie to speak to the audience. The movie represents the view of a director."
In it, he has his tool for freedom of speech, which in turn can sow, nurture and grow important ideas that can shape and change nations.
"There are so many things that we're not allowed to say in our country, but if you're creative enough, you can put it into your movie language, your cinematography," he exemplifies. "That's exactly why every developed country needs their own generation of directors to speak that language and address problems."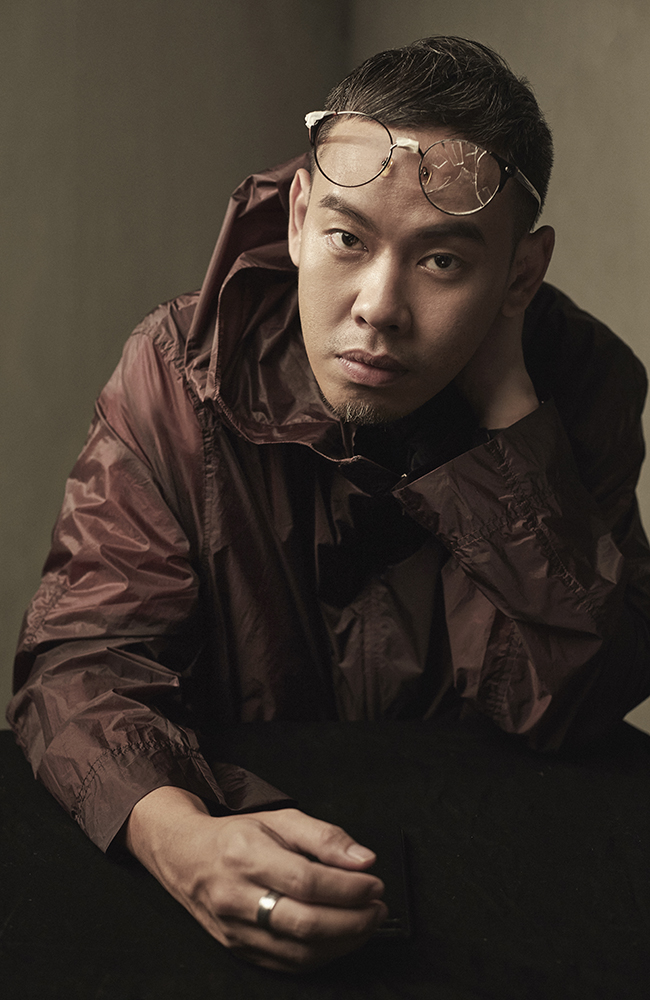 The visual storyteller
Zahir shares the same train of thought, although his introduction to the world of film is quite the opposite from Adrian's.
Raised by a commercial film director father and makeup artist mother, film was the world he was born into and their sets, his childhood playground.
"They were always away shooting because that's the production life," he recalls fondly. "What they'd do is they'd leave VHSs for me to watch and I'd sit and watch for 12-18 hours a day until I understood film language."
Beetlejuice, Pulp Fiction, Alien and Good Fellas taught him some of his most important lessons before life or any teacher did. As a rebellious child, they were also his escape from a reality that was too dull for his creative streak. Infernal Affairs and The Matrix sealed the deal for him in going into filmmaking.
Becoming a director – after honing his skill as assistant director to the late Yasmin Ahmad and winning the inaugural BMW Shorties short film competition –  helped him consolidate all that energy. Making films is not only bread and butter to the full-time television commercial director, it's his voice.
"There's a vibe and a language that's really comfortable on set and when I'm telling a story. I'm the worst communicator especially with words, when it comes to emotions, but on film I can. Visually, everything comes out quite clear. That's how I express myself," he articulates.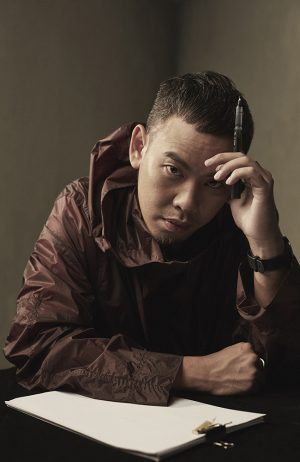 Imparting advice without preaching is an art form that little else can achieve like films, in his opinion. "Film allows release. It allows you to escape reality, but it also allows you a safe space to communicate and hold up a mirror to your audience to address what needs to be done," he elaborates.
As his projects get bigger, so do the messages he chooses to share with his audiences. With Fly By Night, he wants every Malaysian to realise we are all one and the same in our trials and tribulations.
"I just wanted to comment on what Malaysia is becoming, which is so different from the Malaysia I grew up with. Everybody is so separated – they don't help each other out, they forgot that we're all on the same boat, a sinking boat."
But not all hope is lost, as he continues, "It's a sinking boat but if we get together and patch it up, there's hope yet. That's one of the main messages I wanted to say – see beyond race, religion, social class. I wanted to just blur all those lines."
Made by Malaysians
The parallels both Adrian and Zahir draw from filmmaking are uncanny – it is their vessel of expression, voicing things in packets audiences will willingly consume.
Perhaps therein lies the spike in quality and consequent popularity of local movies. More filmmakers like them are taking the plunge to tell stories that are close to their hearts, delivering messages that hold personal truths and resonate with the rest of their fellow countrymen.
This is in spite of the challenges that continue to compound the industry, like the government's decision to remove much needed tax rebate system for filmmakers.
The melding of genres and styles, on top of languages, also plays a role – proof that amalgamation trumps segmentation any day.
"There's an emerging thing with a lot of the younger directors who come from the indie background and try to do commercial films," Zahir inputs. "They merge the indie and commercial so you get good movies with the right emotional hit points and the commercial premium look. There's a balance of substance."
The industry's growth in 2018 is testament to what talent the country has in store and the potential it has to get even better, with the right support and the right blend of different elements, the more varied, the better.
Adrian thinks it is could be that we're finally finding our own voice as a nation, although it's still a work in progress. "What makes us Malaysian is an identity that we need to find. Being multi-racial and multi-lingual is our uniqueness, but you can't sell on that, you need to have a story using these elements and make it a Malaysian film."
To that, Zahir has the perfect solution, beginning with asking the right questions:
"A lot of people focus too much on making a Malaysian film. What makes a Malaysian film, Malaysian? I think that was a problem for a long time. Why don't we just make a good film that so happens to be made by Malaysians?" he demands.
Why don't we, indeed.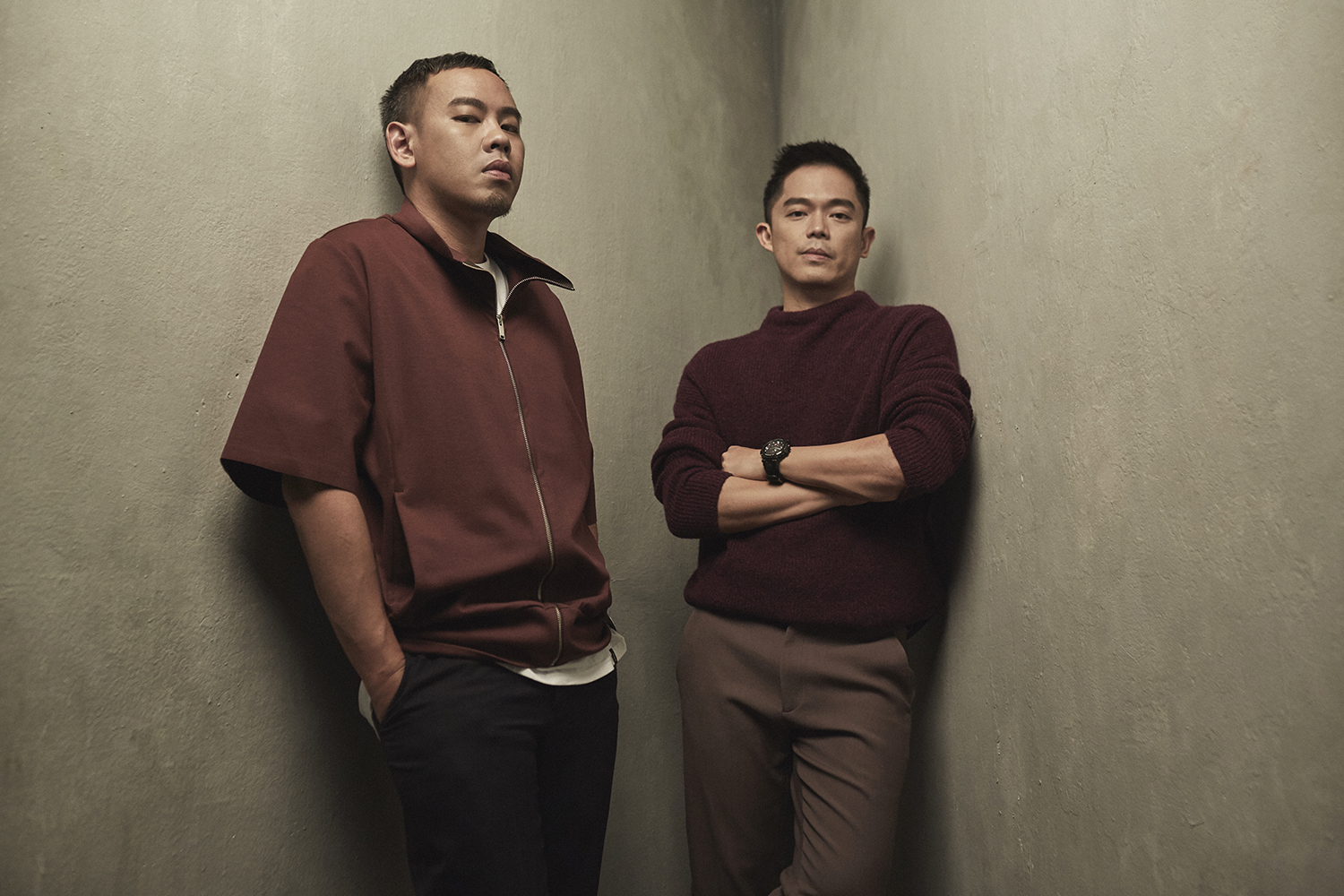 Photography: Xerxes Lee of Awesome Image
Videography: Zac Lam
Art direction & styling: Gan Yew Chin
Grooming: Ling Chong