Candid and an unstoppable ball of positive energy, Lyn Siew shares  her interpretation of luxury, which we were delighted to find is a vivid reflection of her congenial personality.
The term luxury brings to mind different things for different individuals. For Lyn Siew, it has nothing to do with gild and gold nor glitz and glamour.
"Luxury is never about the material aspect, to me, it's about what you experience in life," tells the restaurateur behind iconic F&B names like Monte's, Oriental Group and of course, one of the most talked about restaurants of 2016, Ruyi + Lyn.
"Travel is one of my favourite luxuries in life – just to have that opportunity to experience a foreign country."
Her golden tan and sunkissed blond hair set in perpetually inviting beach curls are a testament to her love for travel. As we speak, she was fresh from a plane ride from Phuket where she spent 3 days in the sand and sea with her best girlfriends. Right after that, sunny Singapore was on the itinerary for ZoukOut 2016. It's true – Lyn Siew doesn't stop.
"My travels was what spurred me to start Ruyi + Lyn," she opens up about her first project in Malaysia, the 22,000 square feet multi-concept dining space. Immense size aside, what stands the modern Chinese restaurant apart is how it is a restaurant and lounge by day and easily transformable into a club at night.
"The restaurant is an accumulation of all that I experienced in my time abroad."
The best of the world in one place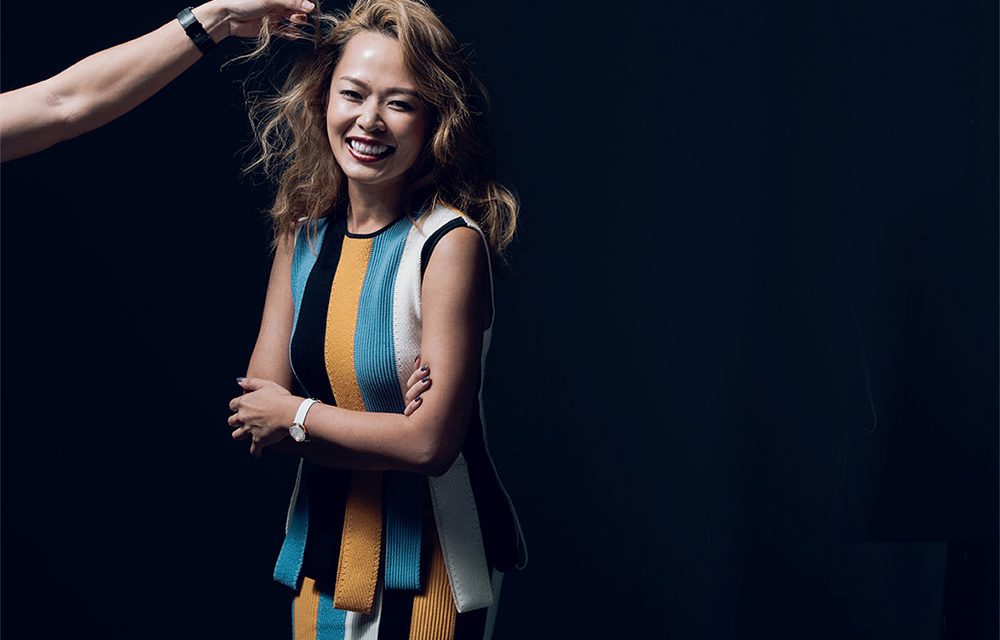 That time abroad consisted of 10 years in Germany where she built her career and reputation in the television industry as a business developer by buying and selling television commercial slots. Travelling was a big part of her job as she was required to seek out new and fresh content from new brands on the constant.
It led her to international agendas like the Cannes Film Festival, among others, where she was an attendee every year.
"My experiences at Cannes gave me the idea for the red carpet at the entrance of Ruyi + Lyn," she divulges. "That's why it is designed with the spotlights. When you walk in, they shine on you and make you feel like a VIP. I try to bring little aspects like that and give people a taste of it here."
Friendship through food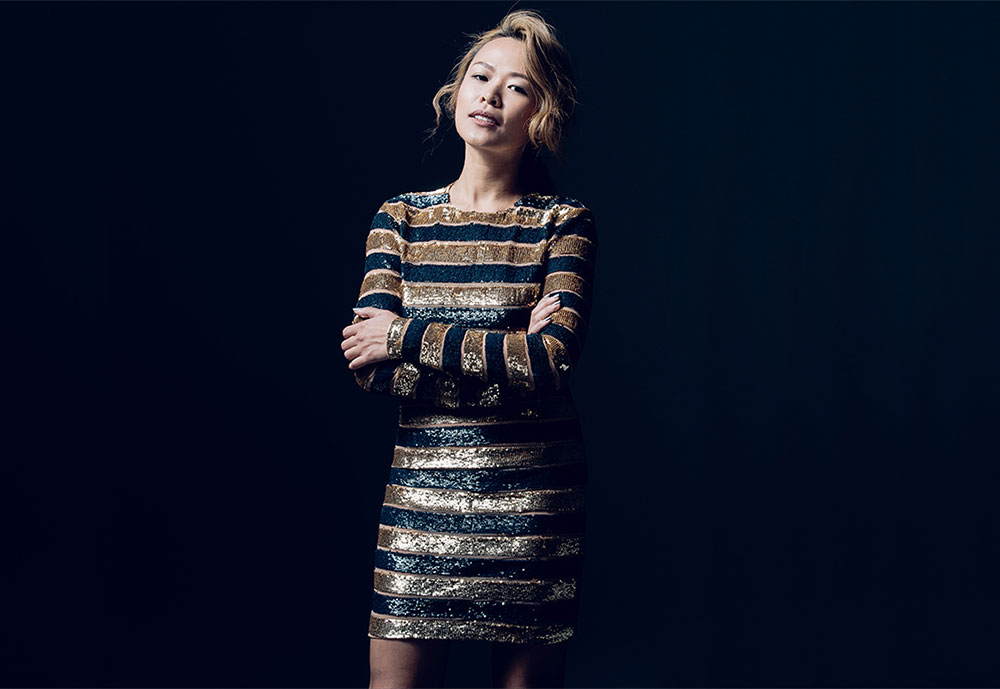 Another luxury she is not foreign to comes in the form of food.
"My first taste of luxury is with food," she reveals. The best flavours and ingredients both local and abroad is something she is accustomed to having been born into a family who was one of the pioneers of the F&B industry in KL.
"When you're surrounded by an industrial kitchen growing up, you do get to taste a lot of interesting flavours from around the world," she fondly recalls. "Exotic foods is a staple. I was always surrounded by good food and top notch talents in preparing said food, it helps a lot in what I do today."
When she's not involved in the preparation of food, the savouring of it has forged her many a strong bond with friends and loved ones.
"I always have friends over and they're from very international backgrounds," she tells of some of her favourite pasttimes. "The kind of exchange has vastly influenced my tastes as well. I travel around the world a lot, I eat with a lot of different people of different backgrounds, so it has taught me an incomparable openness."
"Luxury means having the opportunity to try out different styles"
From her photos on social media, one can't miss her love for fashion either. Lyn is a proud supporter of local designers and isn't shy to let her personality shine through bright colours and unique cuts.
"My idea of luxury in fashion is finding a style that suits you and exudes class. I don't have a particular brand that I love but I do find myself drawn to a lot of things from Cavali and Dolce & Gabbana. I'm into the colours and loud prints," she tells.
Most associate luxury in fashion with high end labels and even steeper price tags, but not Lyn. Fashion to her, is about being true to yourself.
"Luxury means having the opportunity to try out different styles," she says. "It doesn't have to be expensive, it has to suit your personality, your style."
In brands, she looks out for workmanship above all else. "Heritage is very important to me too," she tells. "It's what stands a brand out from the rest."
Lyn lives a good life, something she is immensely grateful for. It all stems from her belief that it starts with appreciating what you have and making the most out of it.
"Luxury is in the everyday little things," she sums it all up. "I believe that it is accessible. Anyone can experience it. You just need to learn to find it in your own time and style."
Photography: Nic Chung of Nic Chung Photography
Art direction: Yew Chin Gan
Video: Zac Lam
Hair and makeup: Gavin Soh
Styling: Adele Sagayam
Watches: Swiss Watch Gallery