Henry Golding has been announced as the main lead of the movie adaptation of Kevin Kwan's 'Crazy Rich Asians'. But we know he's long been Liv Lo's leading man.
The chance encounter on New Year's Day; his heroic effort to fly her out of Tokyo to safety when the tsunami hit the capital of Japan where she was based in 2011; the dream proposal complete with champagne and a string quartet on the beaches of Phuket 5 years later.
The love story between Henry Golding and Liv Lo is one that is well-known and left many of us sighing in wishful thinking, and even more cheering in delight when the wedding finally took place in August of 2016 at Henry's hometown of Sarawak, Malaysia.
"It's been good," Henry opens up about life after 'I do'. "There wasn't any big change, but it's nice to know you now have this security blanket – you now have a little ring to remind you that you have somebody for life. You have Team Golding."
Beside him, Liv is a glowing vision of sunkissed skin, bright eyes and warm smiles that light up the room. "I do like carrying this around," she concurs, gesturing to the diamond on her finger, sitting snugly just above the matching wedding band. "You get to start planning for the next step, which makes it brand new again, which is great."
This tale of TV's most beautiful couple is exactly the one we need in this age where attraction is fleeting and commitment even more transient. They not only flourished through a long distance relationship throughout their courtship, they relentlessly pursued their own dreams – he with his job as the travel host for BBC TV and she with her own set of TV gigs, modelling career and yoga lessons.
Here is real, pure and raw chemistry, strengthened by each other's respective ambition – in other words, a partnership of the best kind.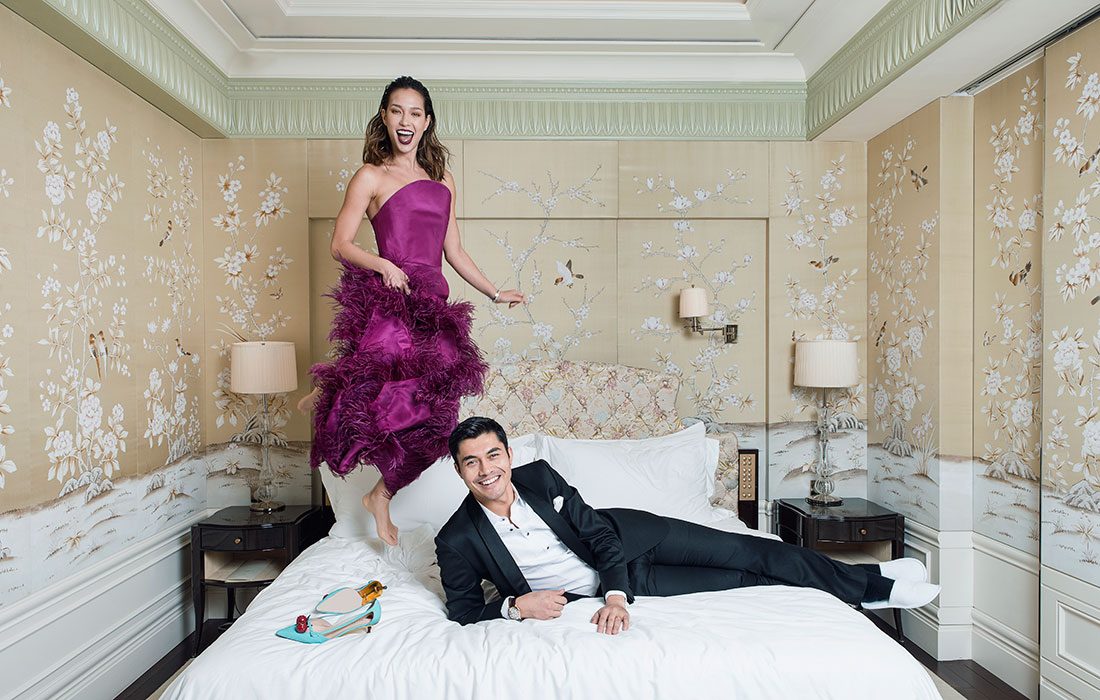 "We balance each other out"
The couple, in real life, is exactly how they appear on social media – one part playful, one part fun and a big part in love. In between takes, they're constantly teasing, poking fun and making silly faces at each other when they think the rest of the crew isn't looking.
"We balance each other out," Liv tells. "He's taught me to take it easy. I work myself too hard in everything. Sometimes you try so hard that you end up forcing it. He taught me to just be more fluid, easy, relaxed. Don't always use force, let the magic happen on its own."
On the other hand, she has inspired Henry to be more focused. "She's a go-getter," he says. "When she's set her mind on something, she'll throw herself into it. She's so dedicated and that has rubbed off on me. I was a little too easy-going, so we meet in the middle now."
As we speak, they have just returned from one leg of a series of mini-moons they had planned instead of a big go-all-out honeymoon.
"It's just too much pressure to do a full honeymoon," Liv admits with another of her highly infectious laugh. "We both didn't have enough time to even plan something that big so we took the pressure off and chopped it up."
"We're not ones to stay in one place for too long either," Henry adds. "We like to explore and move on."
It is a move that is the perfect reflection of their love for travel.
"Travel is everything to us," Liv opens up. "It's how we got together. We were both living in different countries when we first got together so it helped that he is a travel host. He travelled often to come to see me. It didn't feel much like a long distance relationship because he was hopping over to see me every time he has a few days off."
"I'd go to Tokyo for 24 hours to see her," Henry regales. "We'd keep it 4-5 weeks max between seeing each other. Either she'd come to see me or I'd go to see her."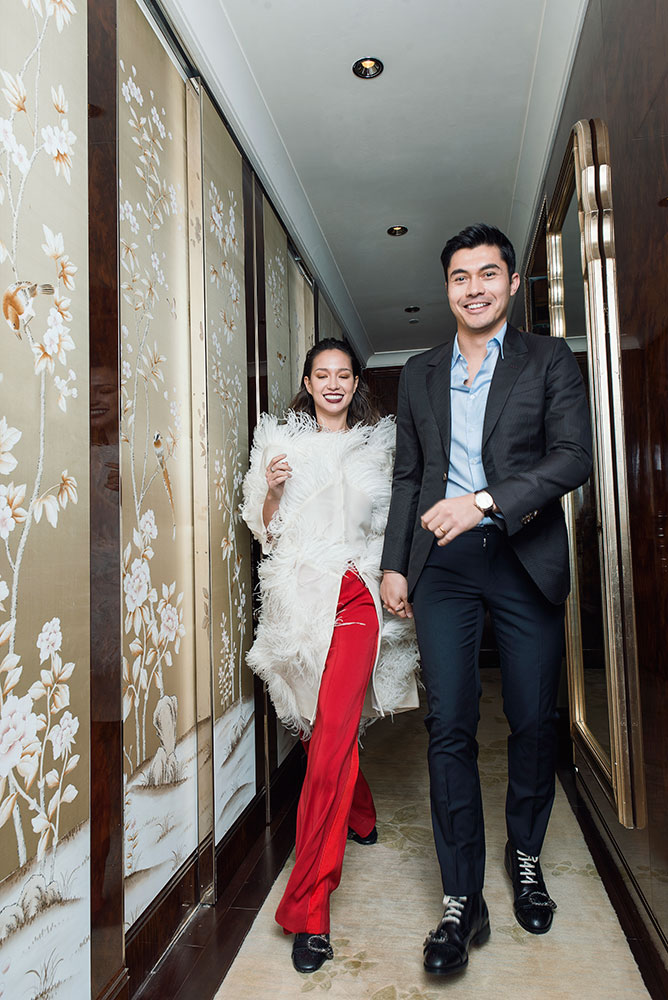 "We WhatsApp all the time, every day"
These days, they're seeing more of each other in their home in Singapore, something both are very happy about.
"We're home a good enough amount at least," tells Henry. "It comes in waves, depending on whether or not we have a long project. The longest time that we've not seen each other so far has been 45 days."
"He's a week in Malaysia at least in a month," chimes in Liv. "We're together about 2 weeks in a month, that's half the year."
Hectic schedules and different timezones are nothing new to the couple, who after everything they've gone through, have found their own ways of keeping in touch. Technology helps tremendously.
"We WhatsApp all the time, everyday," Liv divulges. "We always have a phone card in every country we're at to make sure we can keep in touch."
"We call each other all the time," Henry concurs.
All that being apart only makes the time they do get together all the sweeter.
"It's nice having someone there in your life, knowing that you'll always have someone helping you out even if it's just making sure the door is unlocked when you're home," Liv says. "We get to cook for each other, make sure there are things at home that the other person needs."
"Of course sometimes work will get stressful but we help each other out," Henry follows up without missing a beat. "We'll always support each other to make sure the other isn't overworked. Things are pretty good. We schedule as much time to be with each other but we also know when the other is immensely busy and that's when we get out of their hair."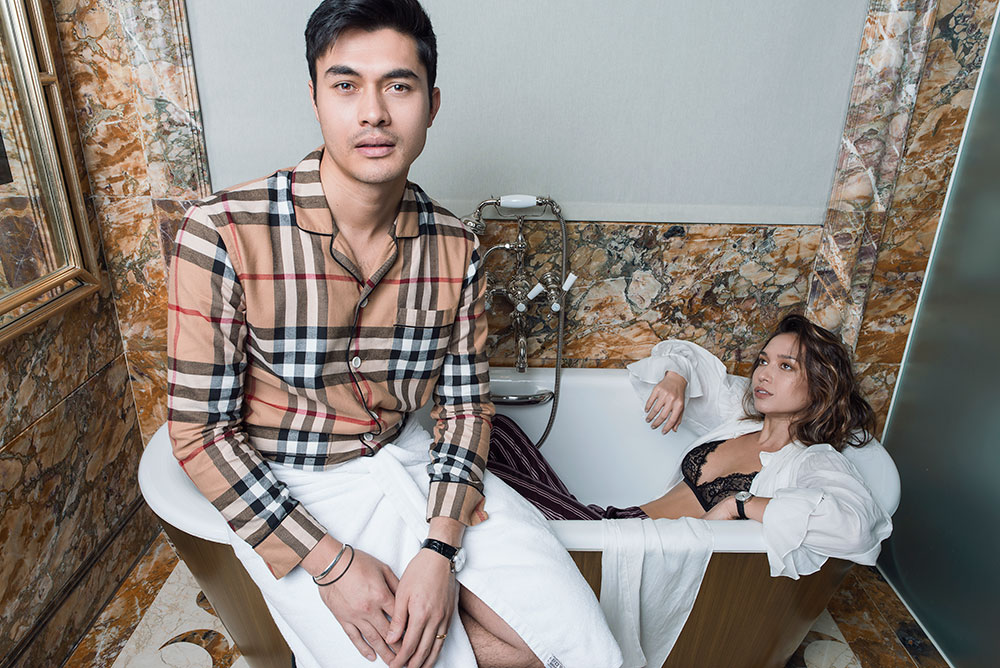 "We're really private people"
Life has only picked up for both since the wedding, a quiet intimate affair held in Malaysia.
"I'm still with BBC for the travel show – they just signed me on for another year. That'll be the third year," reveals Henry. He also has a little something up his sleeves of which he can't quite do more than tease at this point. "I have a startup that we're bringing to Singapore hopefully by the mid of year," he hints.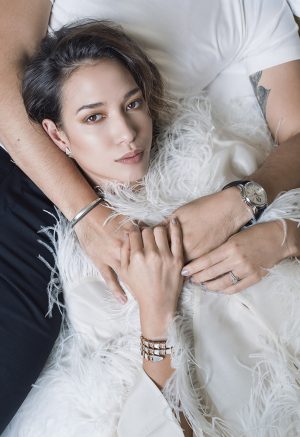 Likewise, since relinquishing Stretch City to PurelyB, Liv has been on an upward curve of growth with a few other passion projects of her own. "I've been really into eco-consciousness and have been really hit by global warming and the idea that it's something very relevant," she shares. "I've been weaving that message into my yoga and trying to spread the idea that we can all have an impact. That's my passion and I'm putting out a lot of that."
Their genuine love for what they do is perhaps one of the reasons for their popularity on Instagram – they are as relatable as Instagram figures come, just ask his 39k and her 41.3k followers.
"Often times, doing what you love shows in your work as well," Liv says. "So things become very fluid and it makes it very easy to do. It comes from you."
That organic growth applies to how the two are handling social media and life in the limelight.
"We're really private people actually," Henry points out. "We don't share too much. If we're on a trip together, we'll take some photos."
"We don't really think about what we do and don't put up out there. It's what we're honestly feeling," Liv echoes. "Sometimes sharing things gets it off your chest as well. If I put something up saying I really miss him, I really miss him; it's not like I had to think about it and plan it. We keep our social media pretty organic."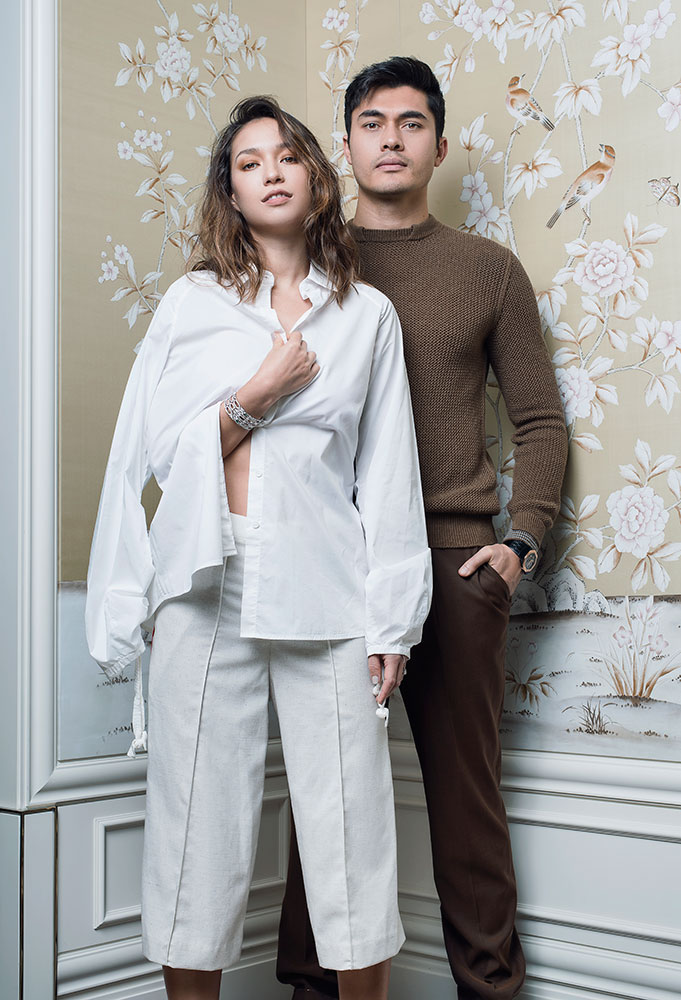 #MrandMrsGolding
Behind the flashing cameras and makeup, the constant travelling and appearances, it is clear #MrandMrsGolding are exactly that – a mister and missus in love and looking forward to the rest of their lives together. Right now, they're most focused on making a home for themselves.
"We're in the talks of babies but we're going to put it back a year since we're still concentrating on work and we're both not really ready," Henry divulges. "We want to settle here in Singapore and make a home for ourselves here. It's a lot more stable, safer, there's a lot of opportunity. We're really happy here."
"We're going to take things one step at a time," Liv affirms. "The goal for the both of us this year is just to settle down properly."
They're taking those steps with, in Henry's words, "a lot of understanding, time and patience."
"The biggest misconception about love is that that's all you need," he elaborates. "Essentially, it helps, but there's a lot of work that goes into it. Love is like an all-empowering word but it's broken up into a lot of different things. It's never perfect."
"People think it comes easy but the working at it is the most overlooked part," agrees Liv. "People feel like love should come to them, especially at this day and age with Tinder and all that. It really doesn't."
Five years into their relationship with many more to go, #MrandMrsGolding is more than just a hashtag. It speaks volumes about the partnership and team spirit that have defined their relationship from the start. And taking that plunge has clearly worked out in all the best ways for both.
"We've overcome a lot of the challenges – we're 5 years into this relationship so nothing is going to crop up that we didn't know about or haven't come across before," says Henry.
"Being married, you get that understanding each of other. You know you're going to be around but you don't take that for granted," Liv reflects. "It's important to put equal parts work into the relationship to keep it going."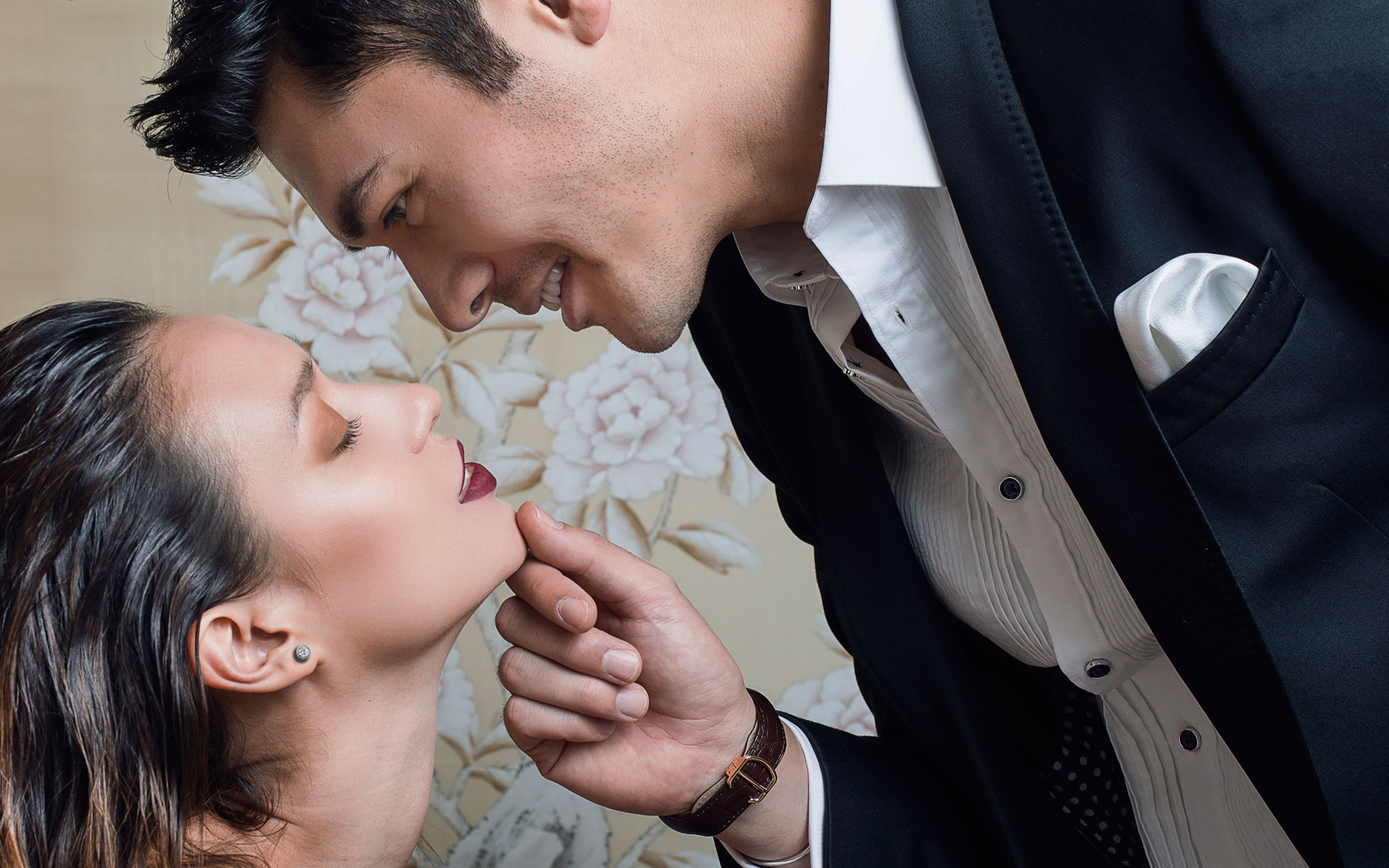 Henry and Liv are managed by FLY Entertainment
Photography: Raisa Azzam
Art direction: Yew Chin Gan
Video: Zac Lam; Liv and Henry are wearing watches by Jaeger-LeCoultre in the video
Hair and makeup: Gavin Soh
Styling: Gan Yew Chin, assisted by Adele Sagayam
Location: The St Regis Singapore