Proving that size does not matter, Chen is a pint-sized dynamite ready to blow up walls and smash through ceilings in today's fight for women empowerment.
The best things sometimes come in the smallest packages. Case in point: Sarah Chen, corporate venture investor, speaker and presenter by day, champion for women empowerment in between every other breath of air.
She's 5'2" and averages between sizes 0-2 depending on the cut of the dress, but don't let her pint size fool you. She co-founded Asia Women Circle (AWC) that today independently drives Lean in Malaysia and did so under official appointment as regional leader by the Godmother of women empowerment who jumpstarted it all, Sheryl Sandberg, COO of Facebook.
"I've felt how it was growing up in a world where 'ambitious' and 'girl' is an unwelcomed juxtaposition," shares Chen on where her girl power stems from.
"Whilst in my household I had every opportunity and was encouraged to be the best that I could be despite being the youngest daughter in a Chinese family, outside of the home I was made to feel that I did not 'fit' into the mould," she regales. "At 17-18, when I was vying for scholarship, I remember being told that I 'shouldn't be too ambitious as a woman'. When you're told as a young girl that you shouldn't be a certain way, you carry that with you."
"I told myself that I would never want that to happen to my future daughter, and that I had to do something about this. It was only a matter of time for me to hone in to my calling."
The 'accidental' women advocate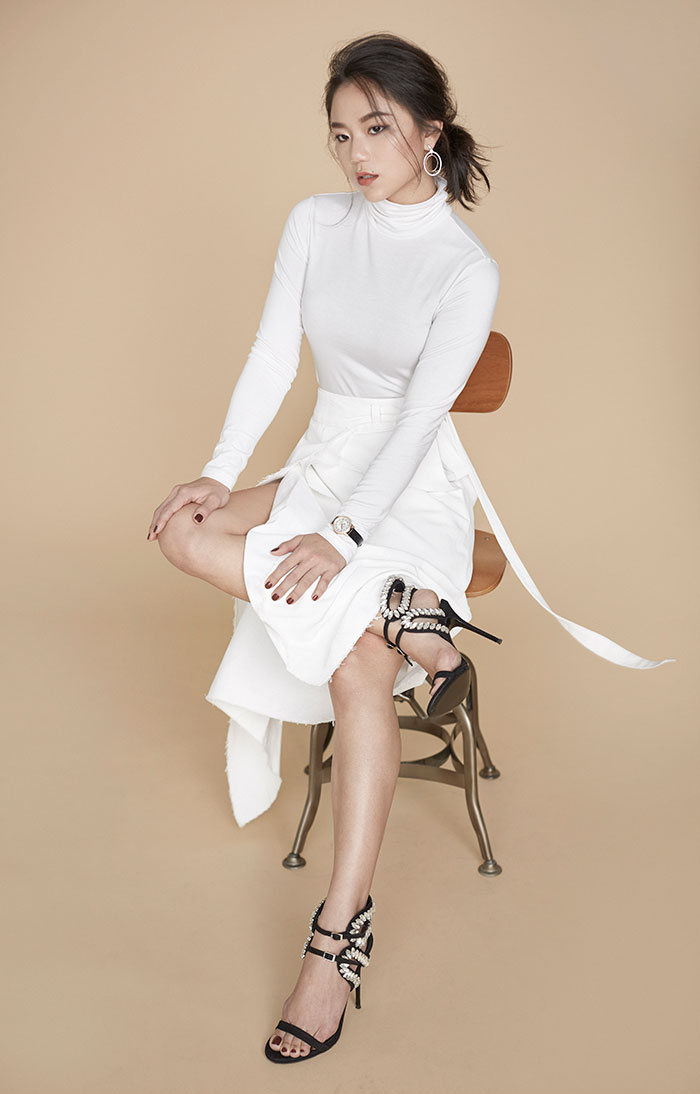 AWC started as the best ideas do – over coffee with one of her closest friends, now also co-founder, Abir Abdul Rahim.
"We were discussing the lack of women in leadership and how we wanted to see for ourselves that women really, could do it," she shares. "We were inspired after reading Sheryl Sandberg's book 'Lean In: Women, Work & the Will to Lead', where a lot of Sheryl's anecdotes and concepts resonated with us as young Malaysian women building ourselves in the corporate world. We did our research and decided to go big or go home!"
AWC seeks to encourage women from all backgrounds and ages to come together and form peer-to-peer support networks. Internally, AWC is a network of some 17 women of diverse backgrounds ranging from corporate and entrepreneurial to full-time mothers, who "check in monthly with each other to support each other's ambitions."
"Beyond that, we wanted to extend beyond our circle and created 'Circle Dialogues' – informal pocket talks to highlight women as examples, not outliers; to address the hard, unspoken truths," she tells. "Our informal gatherings gained huge traction and with increased numbers at each event, we realised that there was a gap in the market to address the hard topics for women wanting to succeed."
This culminated in the Lean In Summit Malaysia in 2015 that saw over 800 of the #LeanInCommunity attending and leaders like Khairy Jamaluddin, Minister of Youth & Sports, to Michelle Gyles-McDonnough of United Nations lending their voice to the cause.
"Top names like Google, Nestle, UEM, Ecoworld, BCG, MaGIC loved our work and came out to support us," Chen recalls proudly. "You could say that I became an 'accidental' women advocate – by simply following my sincere desire to see more women and girls leaning in to their ambitions."
"We still have a long way to go"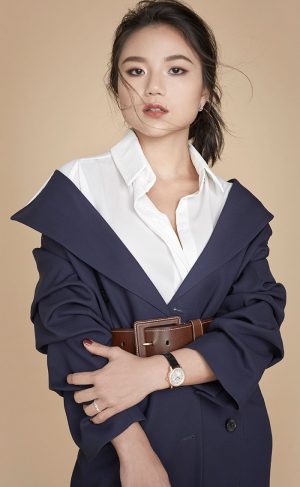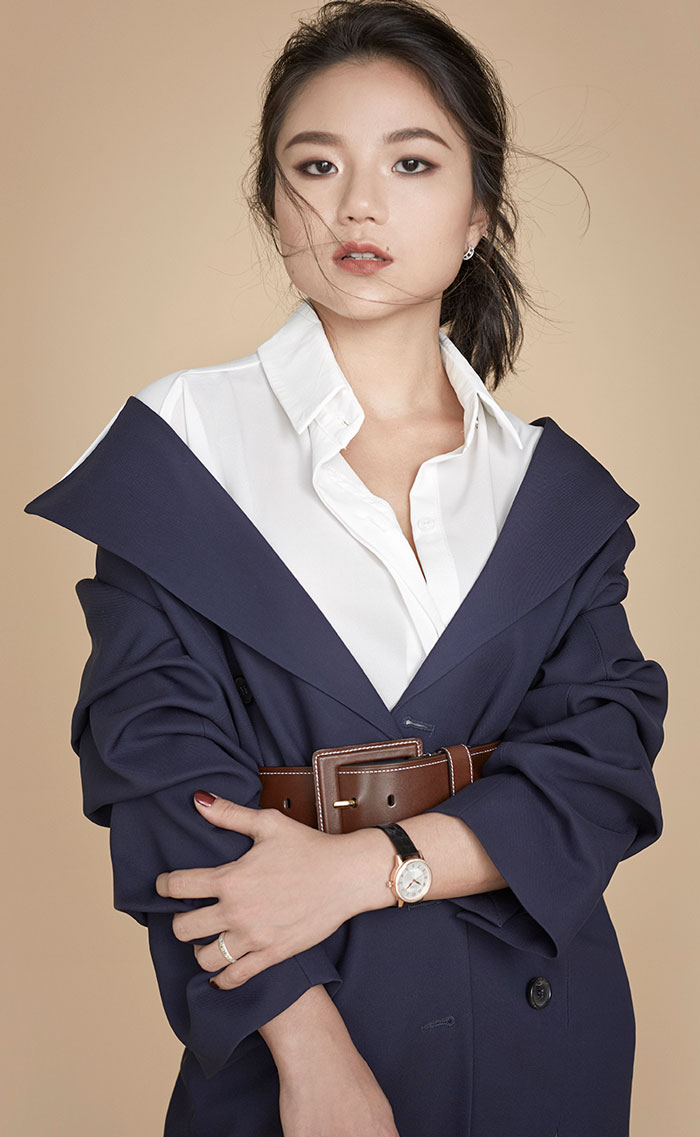 Today, AWC is a full-fledged organisation that challenges the norm and raises the status of women in society by addressing two key issues in Malaysia – the minimal representation of women in leadership, and women dropping out of the workforce completely. What's more impressive is that it is all run part-time by a group of women who each have their own full-time careers.
They seek to educate men and women alike on the critical challenges and opportunities women face, enable women to become more via a dynamic network of women leaders from around the country and empower them by levelling the playing field with support ecosystems. As of December 2016, Lean In Asia was launched, which opened the doors to over 300,000 networks across the region.
But Chen isn't about to rest on her laurels. Her work is far from done.
"Our theme for our work at Asia Women Circle this year is 'Community' where after a phase of brand-building and pilot programming, we are now working on a sustainable model where the framework will create a multiplier effect to women across the nation, and region," she doesn't hesitate to share. "We are thus working closely to incubate circles, and I am excited to spread our wings even further. Lean In Sabah, Lean In Singapore, Lean In Bangkok are all circles and chapters I've personally connected with and am always excited to see their progress."
It is a long uphill battle but one that she is finding immense reward out of.
"Whilst we are making some good progress in seeing more women in the forefront in some countries in Asia, we aren't in some," she explains. "In our home ground of Malaysia, we are only at 16.6% board representation (our target being 30%), 5% top CEOs and 20% leaders of SMEs. At the rate of progress of the past three years, it will take more than 100 years for the upper reaches of Asian corporations to achieve gender parity. We still have a long way to go."
#BeBoldForChange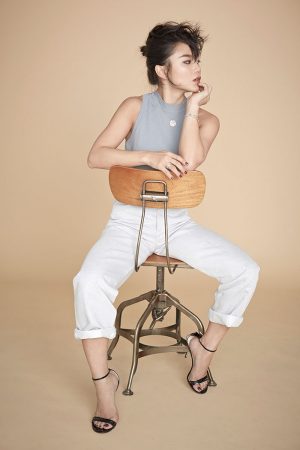 This International Women's Day, Chen is ready to answer the war-cry of the year's theme of #BeBoldForChange.
"I want to see leaders owning up to getting women into leadership, whether it is employing or re-employing career-breakers on respectable roles on par with their qualifications and taking an active role in building the ecosystem so that women can truly be supported through their choices," she fearlessly stands. "Above all, I want women and men to not be afraid of admitting to being feminists, and shying away by saying "this is not a women empowerment issue" when it clearly is."
It is her dream to one day see women "step up and lean in, all the way."
"That means owning up to her goals and dreams, and being accountable for them," she drills home. "I'd like to also see more positive steps taken by women to help mentor, sponsor or support other women because we can all certainly benefit from that."
She understands that change can sometimes be hard – borderline intimidating – but not giving it a shot at all jeopardises a whole lot more.
"What's the worst that can happen?" she challenges. "No matter how hard it is (I struggle with this too!), I remind myself to not be afraid of failure. But what's most important is that you try. You can never fault yourself for giving it your best shot."
If you're unsure on where to start, her advice is to "to be brave and to live your own unique story."
"The world is certainly not a rosy place, but be optimistic and positive," she tells, "because I certainly believe that when you do the right thing guided by principles and have the right attitude, the universe conspires in helping you to achieve what you want to."
Keep updated with Chen on her official website here. She also Instagrams here and Tweets here.
Photography: Soon Lau of Awesome Images Studio
Art direction and styling: Yew Chin Gan
Hair and makeup: Gavin Soh
Video: Zac Lam