Chryseis Tan doesn't understand what the fascination is with her personal life online.
A quick Google search of her name will pull out articles on close to everything about the "heiress" as they like to call her on the World Wide Web, from her social media habits to what she wore to her wedding. While they give some insight through small windows to her life, they are just that – incomplete parts of the big picture.
They paint the truth on a few things: She is the daughter of Tan Sri Vincent Tan. She is the CEO of Berjaya Times Square. She is married to Faliq Nasimuddin, deputy executive chairman of Naza TTDI, with whom she jets off around the world constantly to some of the most exotic destinations matching her taste for adventure.
They are by no means the sum of who the real Chryseis Tan is.
What they fail to show is how soft-spoken she is, how she is quick to laugh when something tickles her fancy, how she contemplates questions posed to her with a quiet grace before thoughtfully articulating her response.
"I'm an easy-going person, but I'm serious when I have to be," is how she'll put it.
The real Chryseis Tan, as it turns out, is made of many facades that we had the delight of exploring and unravelling one fateful afternoon.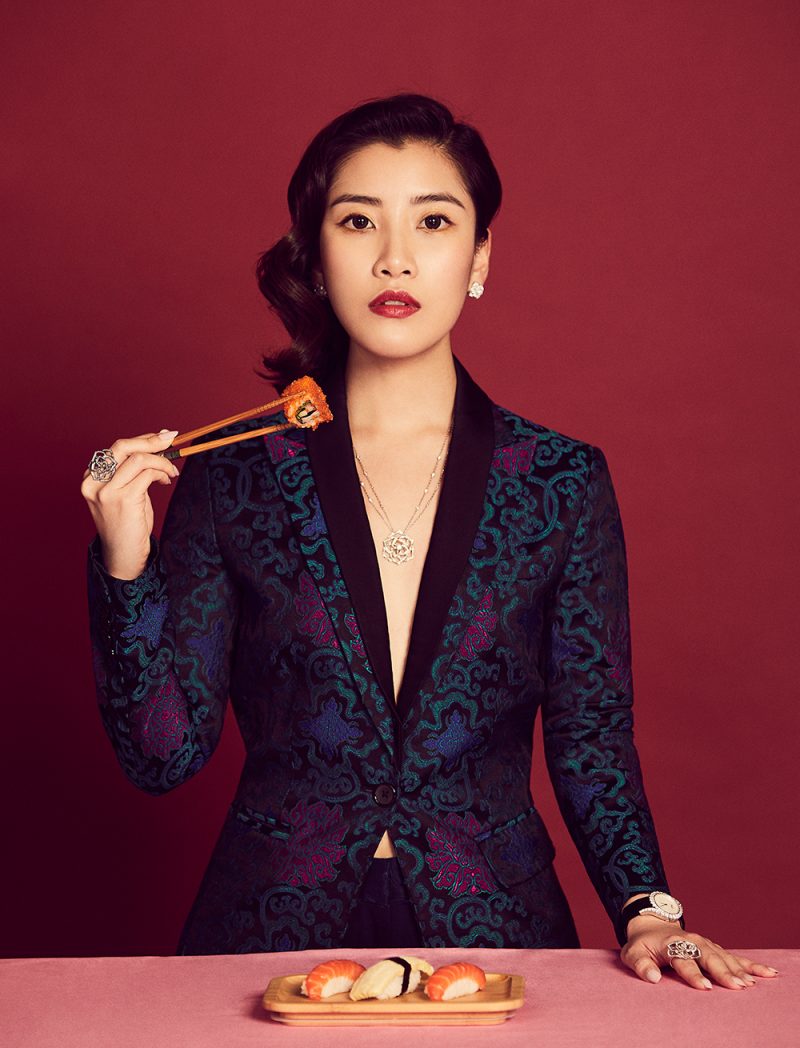 Chryseis wears blazer top by Lisa Von Tang and jewellery by Piaget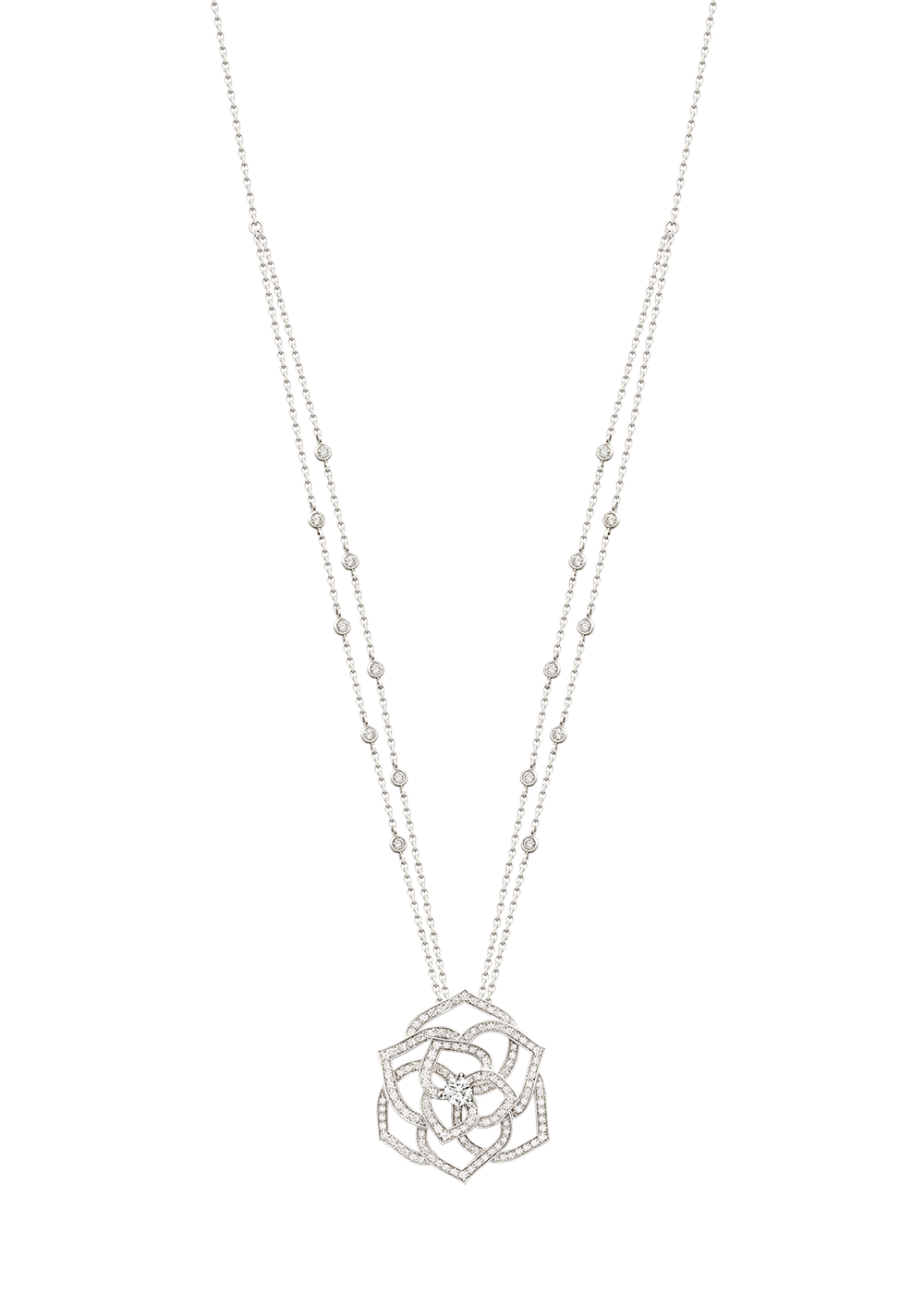 Piaget Rose Pendant and Necklace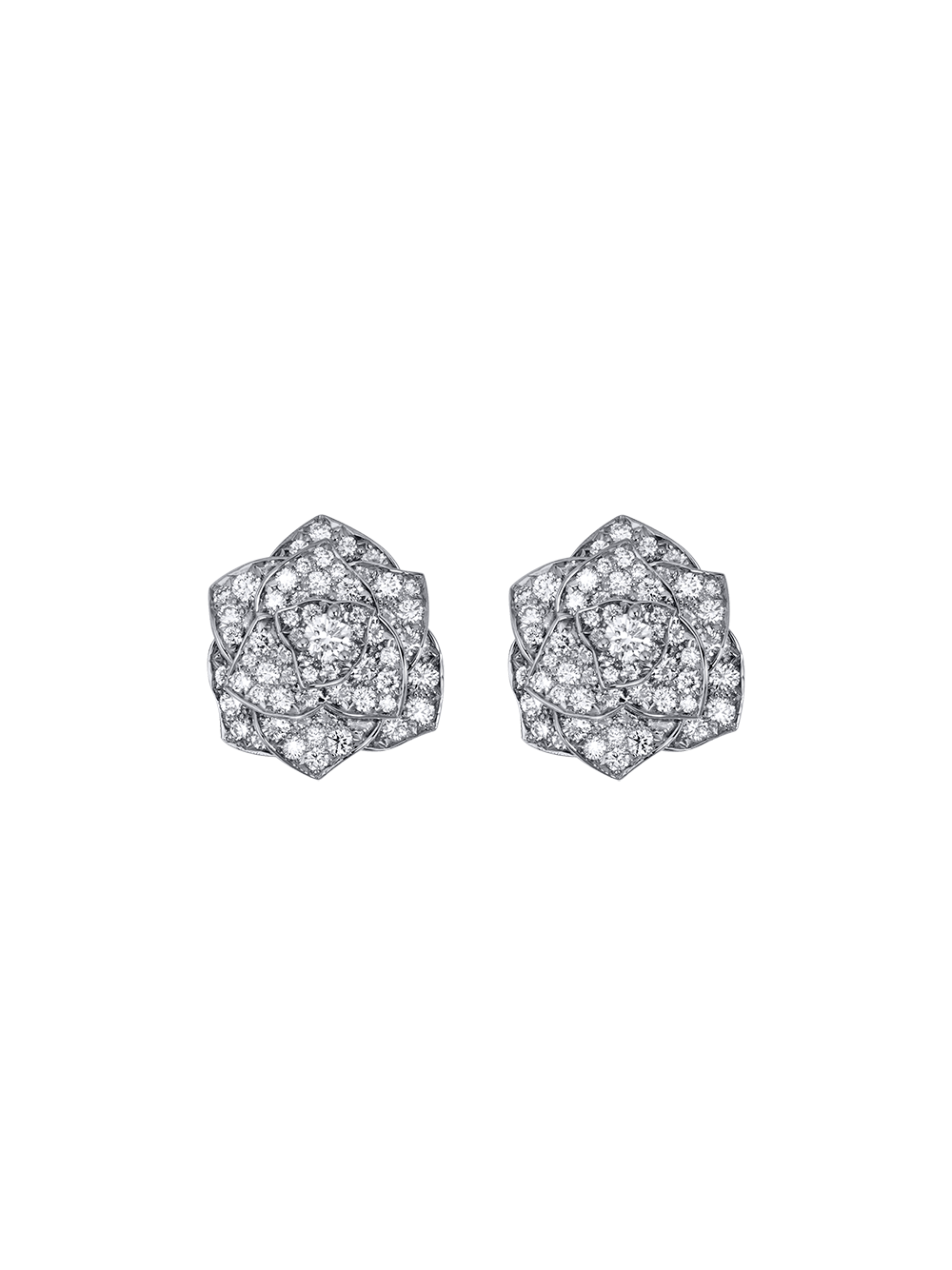 Piaget Rose Earrings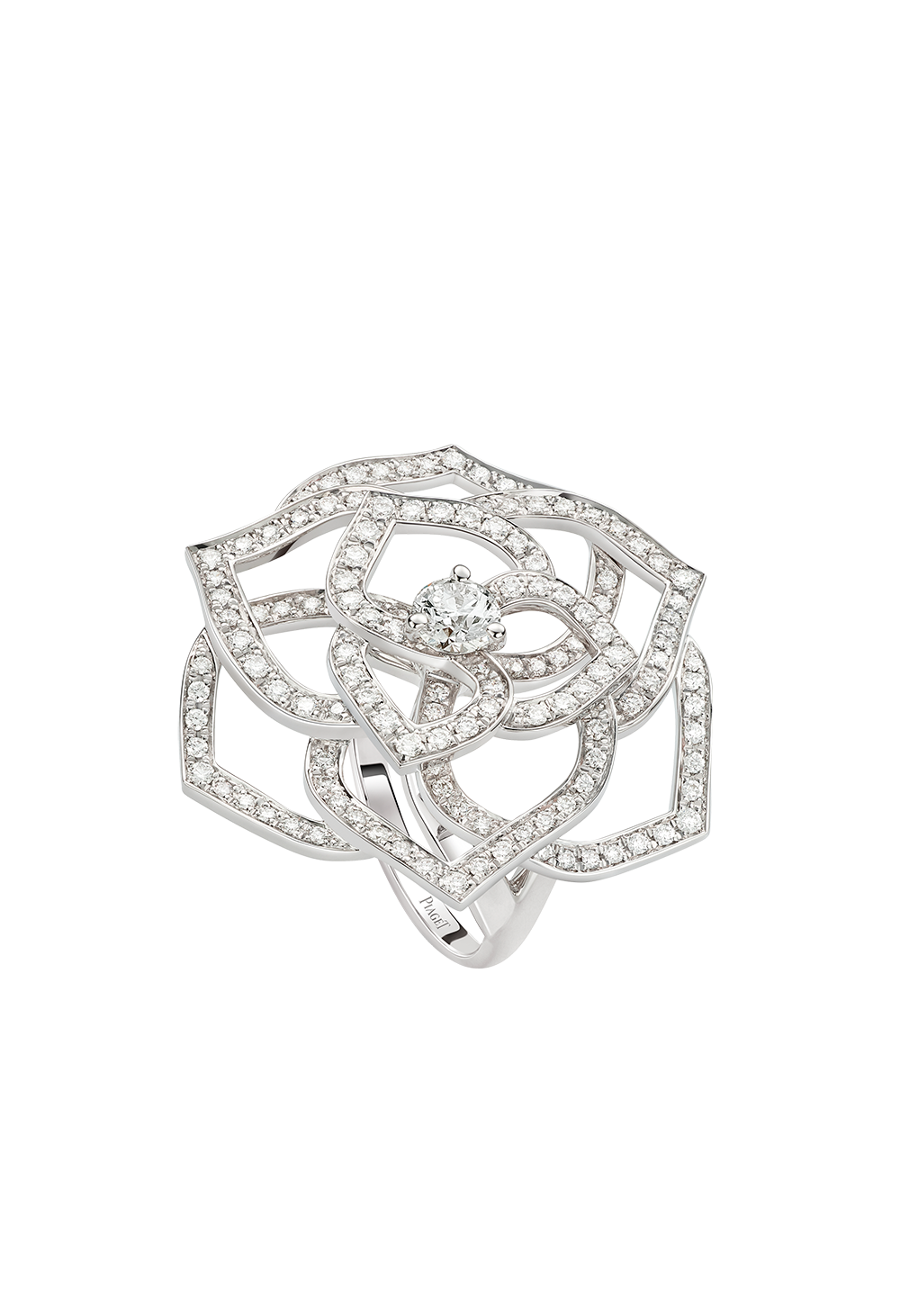 Piaget Rose Ring
Piaget Limelight Gala Watch
(Swipe left for watch and jewellery details)
The Businesswoman
A big part of Chryseis' identity is tied to her job, a role she took on as young as when she was in her early 20s and one which she takes very seriously.
"Work gets me very serious," she tells. "When I'm at work, I'm quite a different person. Things have to be fast and I need to know things are being done. I need things to be efficient."
It's understandable since she isn't only the CEO of Berjaya Times Square, she also sits on the board of Berjaya Land and Berjaya Assets. Her job is her number one priority, testified by the fact that she's rescheduled our shoot twice in the three months we've been planning it for a last minute board meeting.
"I have always been interested in business," she divulges. "I guess growing up in my family, we're always talking about business. Even before I graduated, I was ready to work."
On top of being a boardmember of one of Malaysia's largest corporations, her business savviness has also made her an investor in a series of startups and owner of a string of restaurants.
Chryseis stuns in pantsuit by Salvatore Ferragamo and jewellery by Piaget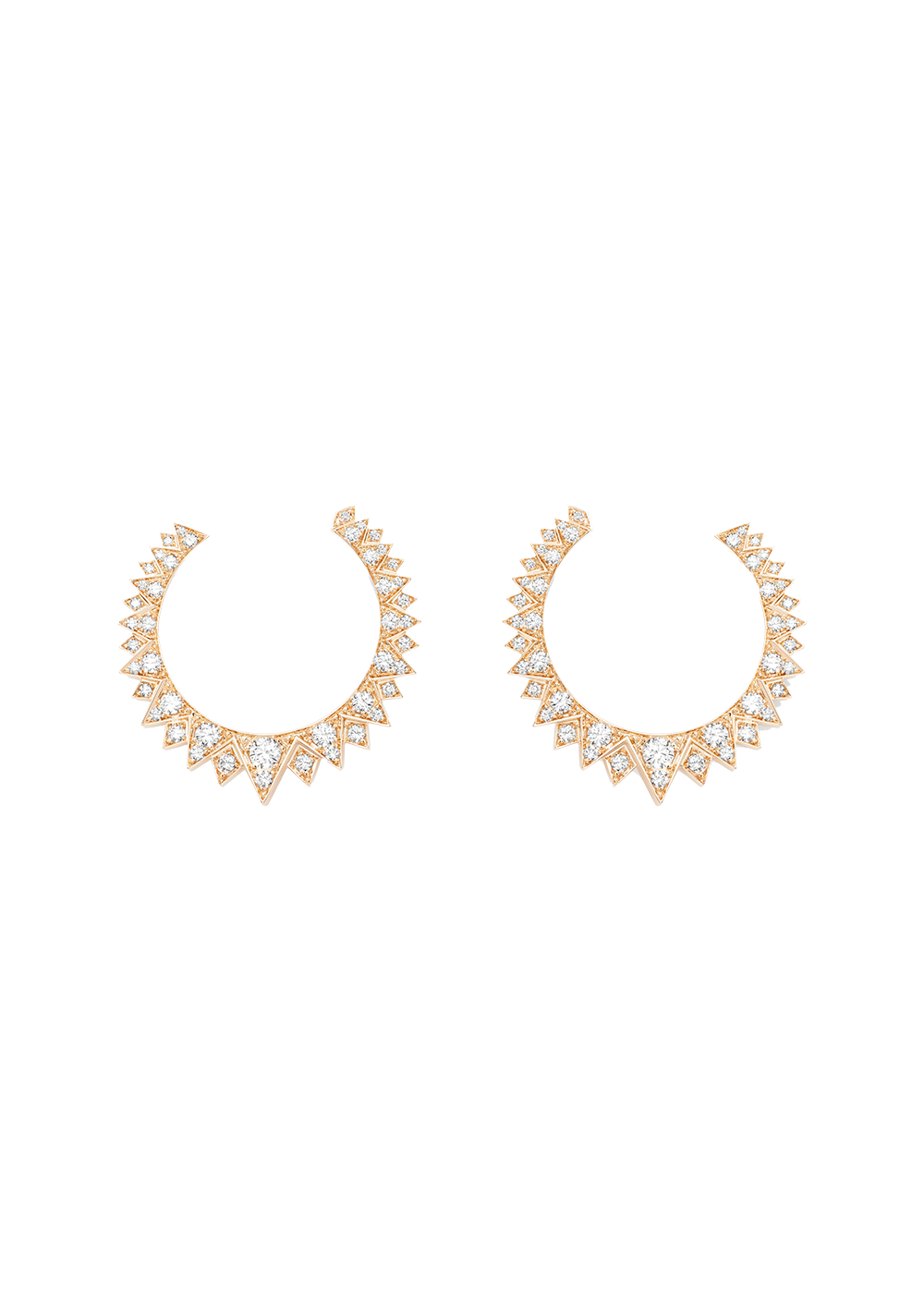 Piaget Sunlight Earrings
Piaget Limelight Gala Watch
(Swipe left for watch and jewellery details)
Goxip, the Hong Kong based 'shoppable Instagram' for searching, discovering and purchasing fashion and beauty products saw one of the biggest rounds of fundraising under her efforts. She saw potential in the product not just because she was big into fashion herself.
"I just believed in the product," she says of the app. "It was very important to have known the founder who was so enthusiastic. If something doesn't work, she tweaks and changes immediately to see what the market wants so that's why I decided on investing in the company. You can have a product that's great but a lot also depends on the person driving it."
On the restaurants end, her ventures range from casual to fine, as seen with Greyhound Café in Bukit Bintang, and Sushi Ryu and Bar Shake in Platinum Park. They all have one thing in common.
"Whatever I do personally apart from my family business is what I have passion for," she divulges. "You'll see they're to do with travel, fashion, food, beauty."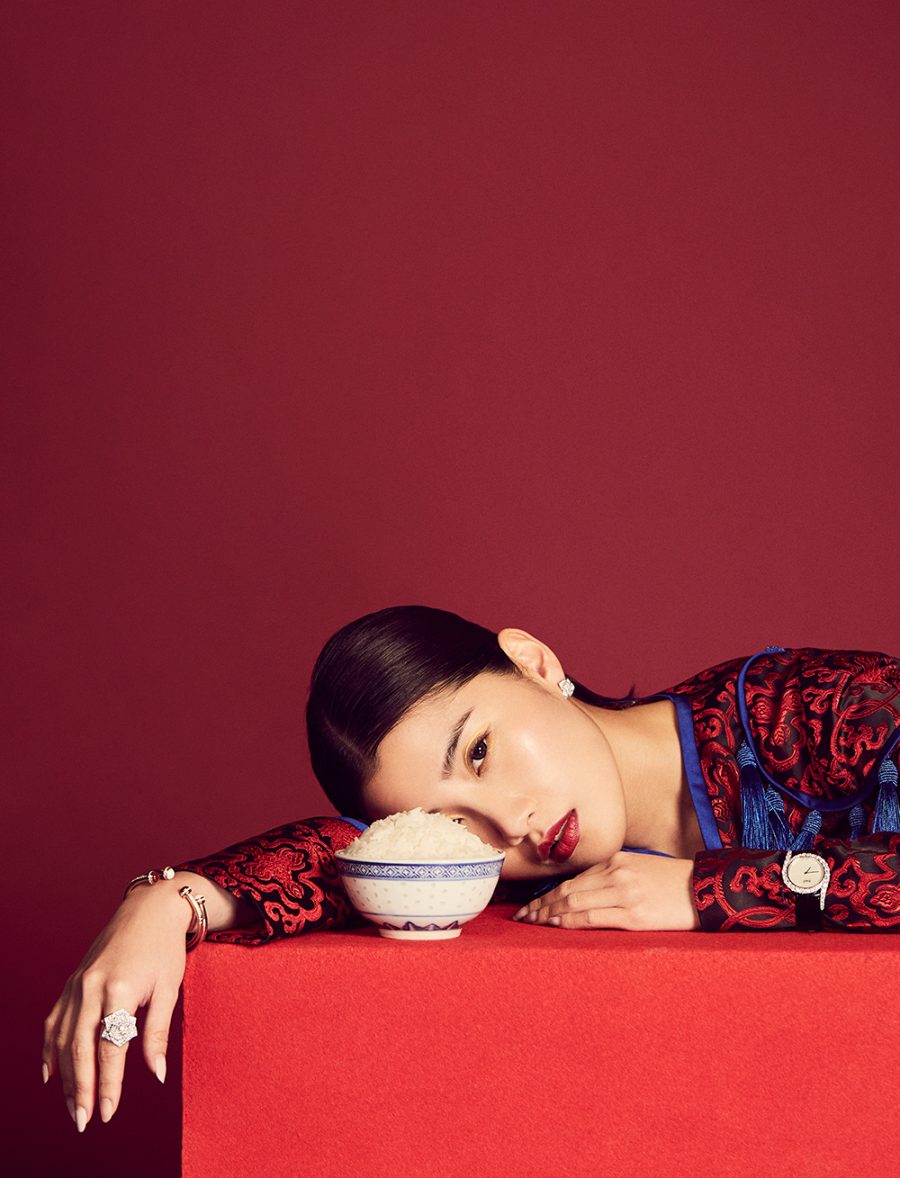 Chryseis lounges in top by Lisa Von Tang and jewellery by Piaget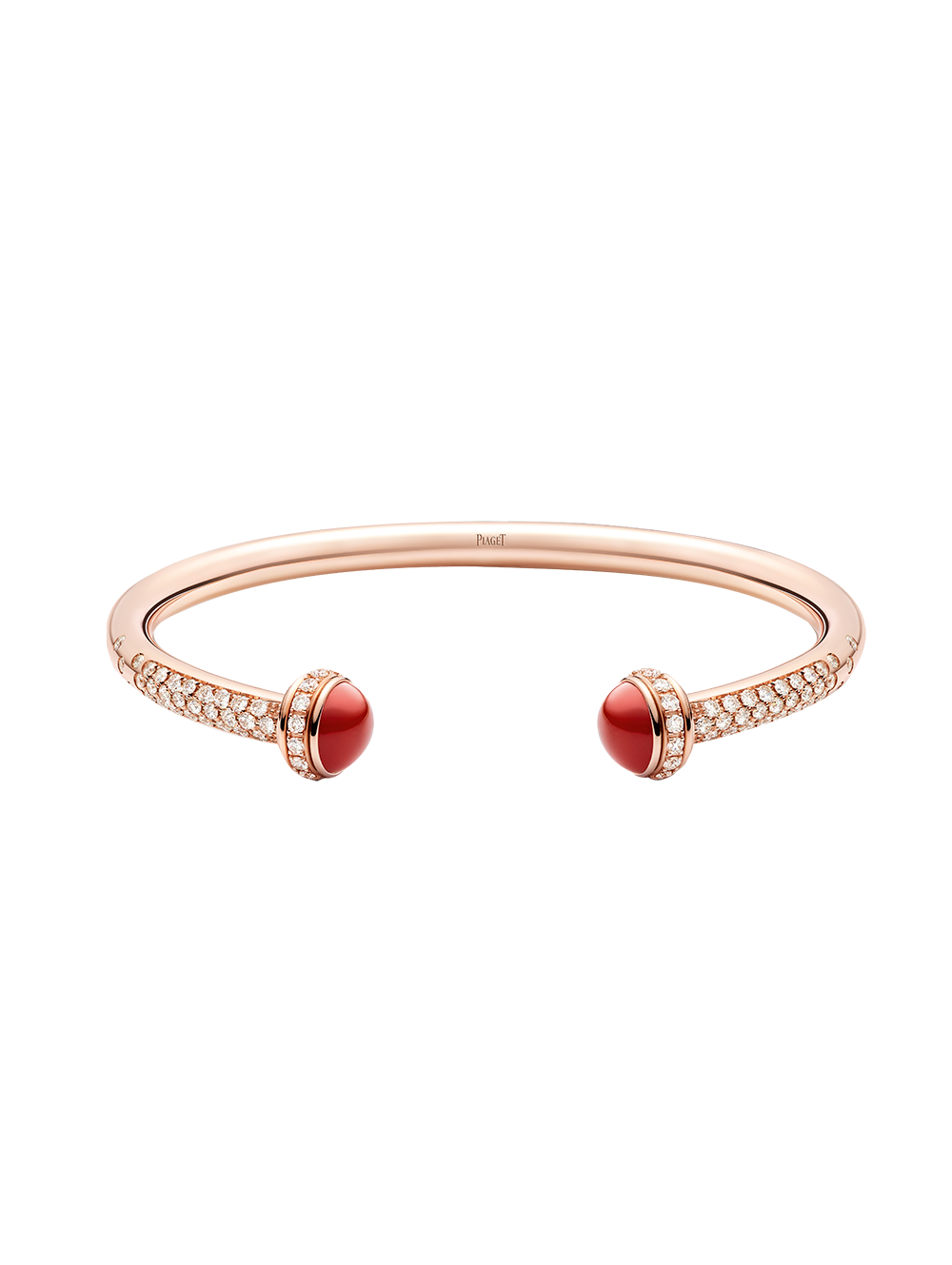 Possession Open Bangle Bracelet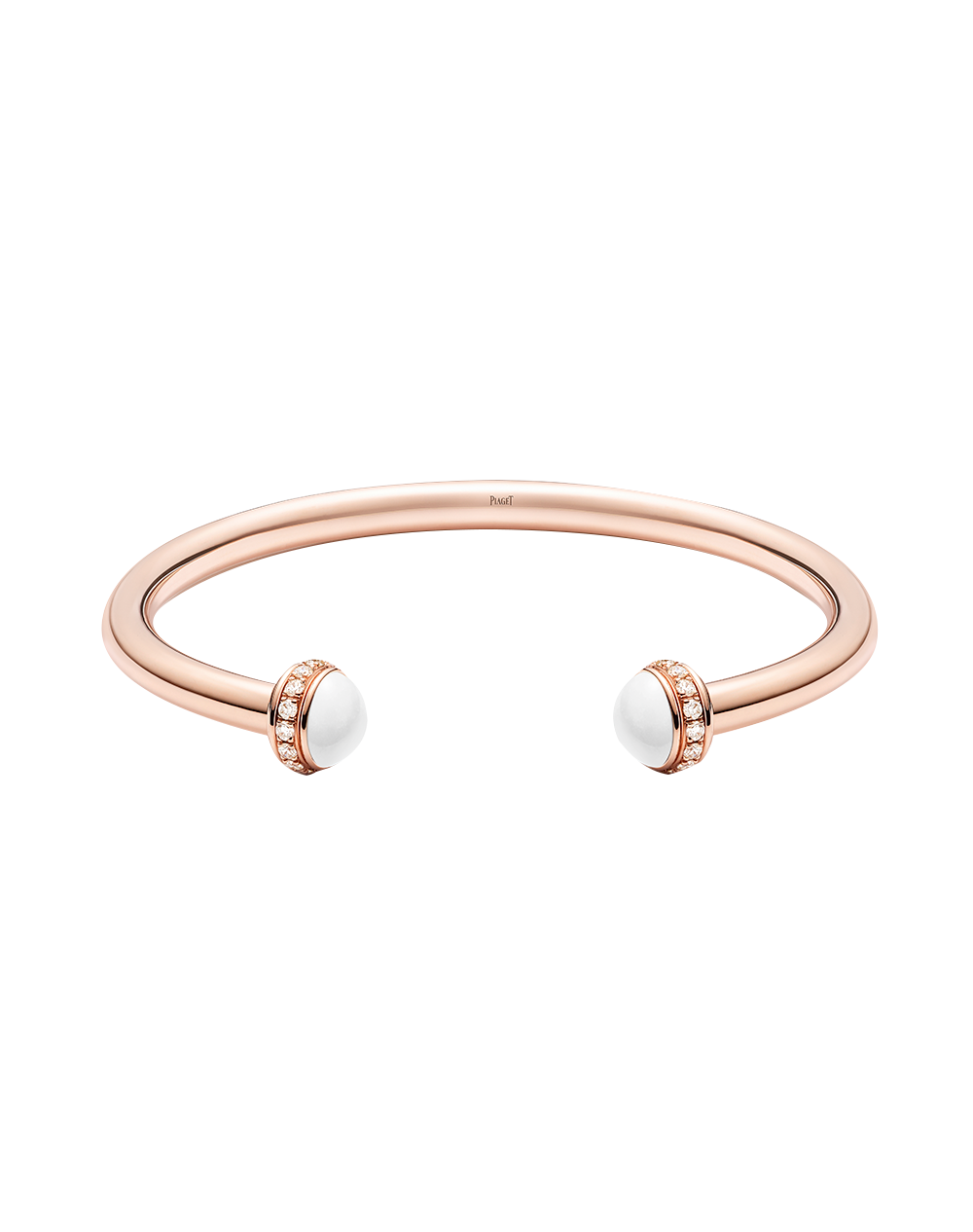 Possession Open Bangle Bracelet
Piaget Limelight Gala Watch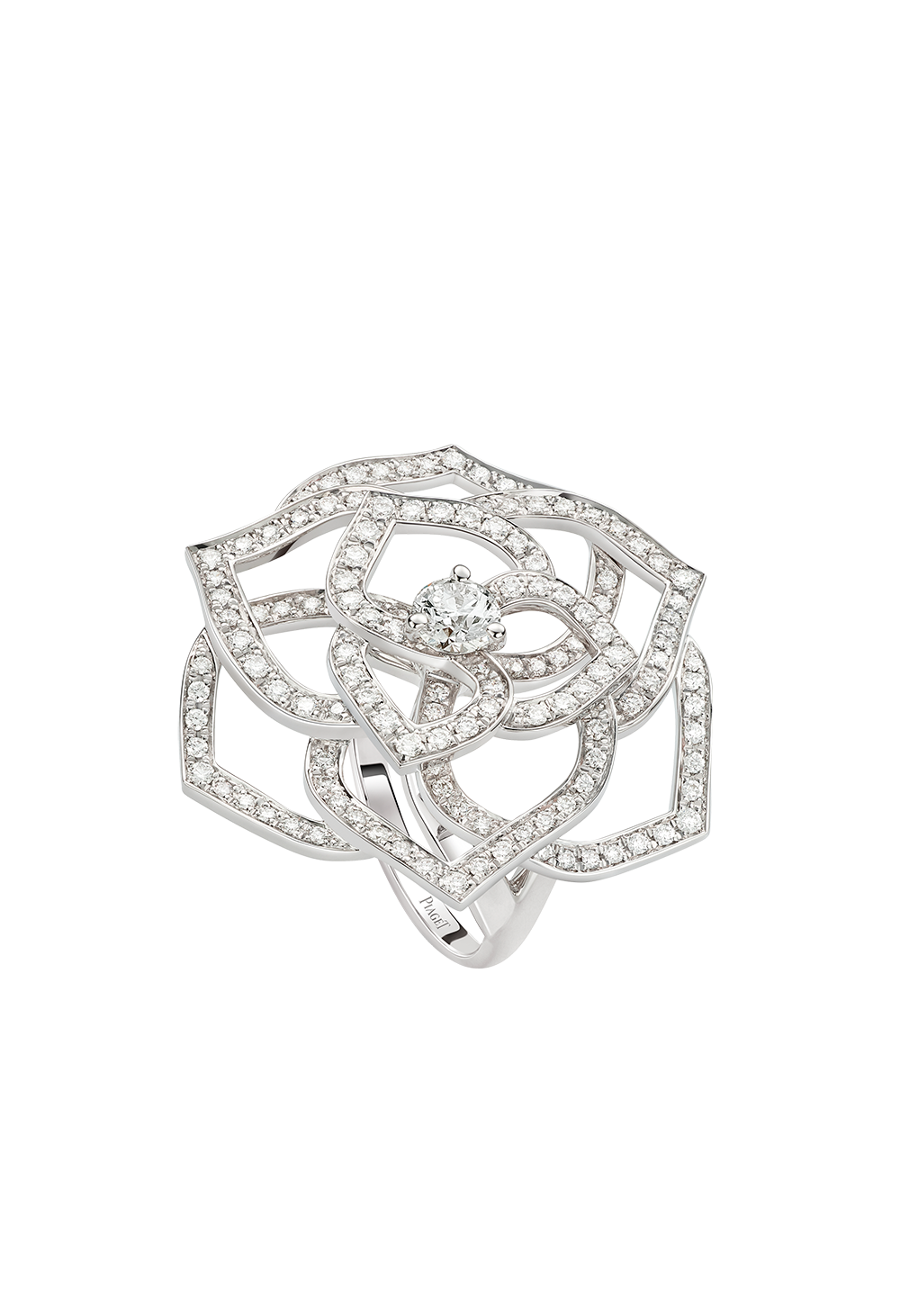 Piaget Rose Ring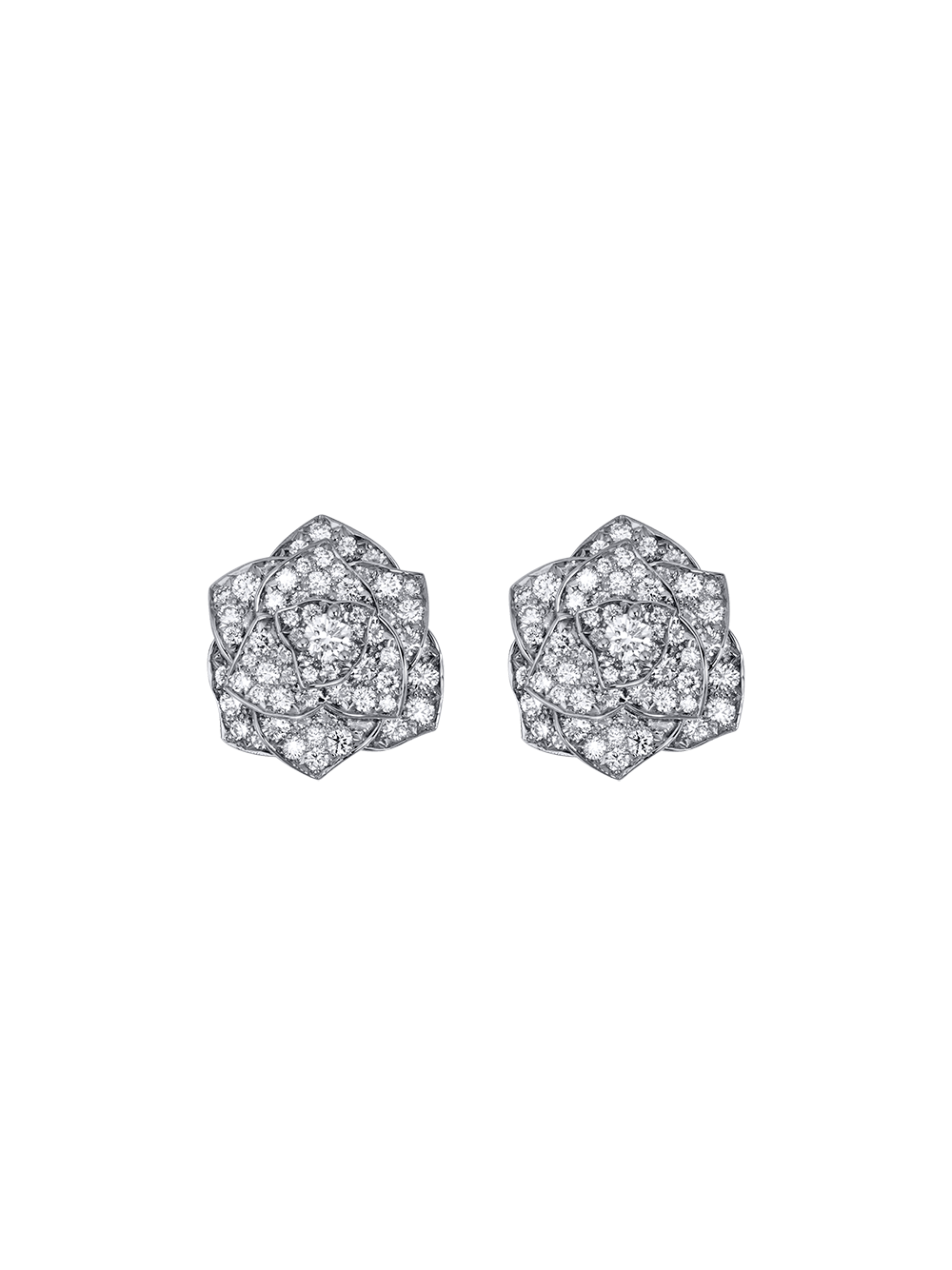 Piaget Rose Earrings
(Swipe left for watch and jewellery details)
The Foodie
Having completed her tertiary education in Japan, it's no surprise that her palate leans towards Japanese cuisine. Her love for it is materialised in the omakase restaurant Sushi Ryu and its sister cocktail bar Bar Shake.
"I know myself, I know what I like and what I'm interested in," she explains. "When you see my restaurants, it's because I really like the food and so I want to make a business out of my passions."
But she is quick to add that she also loves a myriad of other cuisines. She is just answering the call of local Malaysians for newer, more elevated Japanese restuarants in her decision to bring about Sushi Ryu.
"People in Malaysia love Japanese food – that's how I started the Japanese restaurant, putting the two together," she tells.
Sushi Ryu stays relevant with constant guest chef stints from Japan, with every almost all limited sessions quickly booked out. It has thus far seen Michelin-starred restaurant Yoshida taken over its kitchens and upcoming is Sushisho Masa among an array of exciting happenings.
Chryseis plans it all by staying on top of the food scene and trends, a feat made possible by her constant travelling.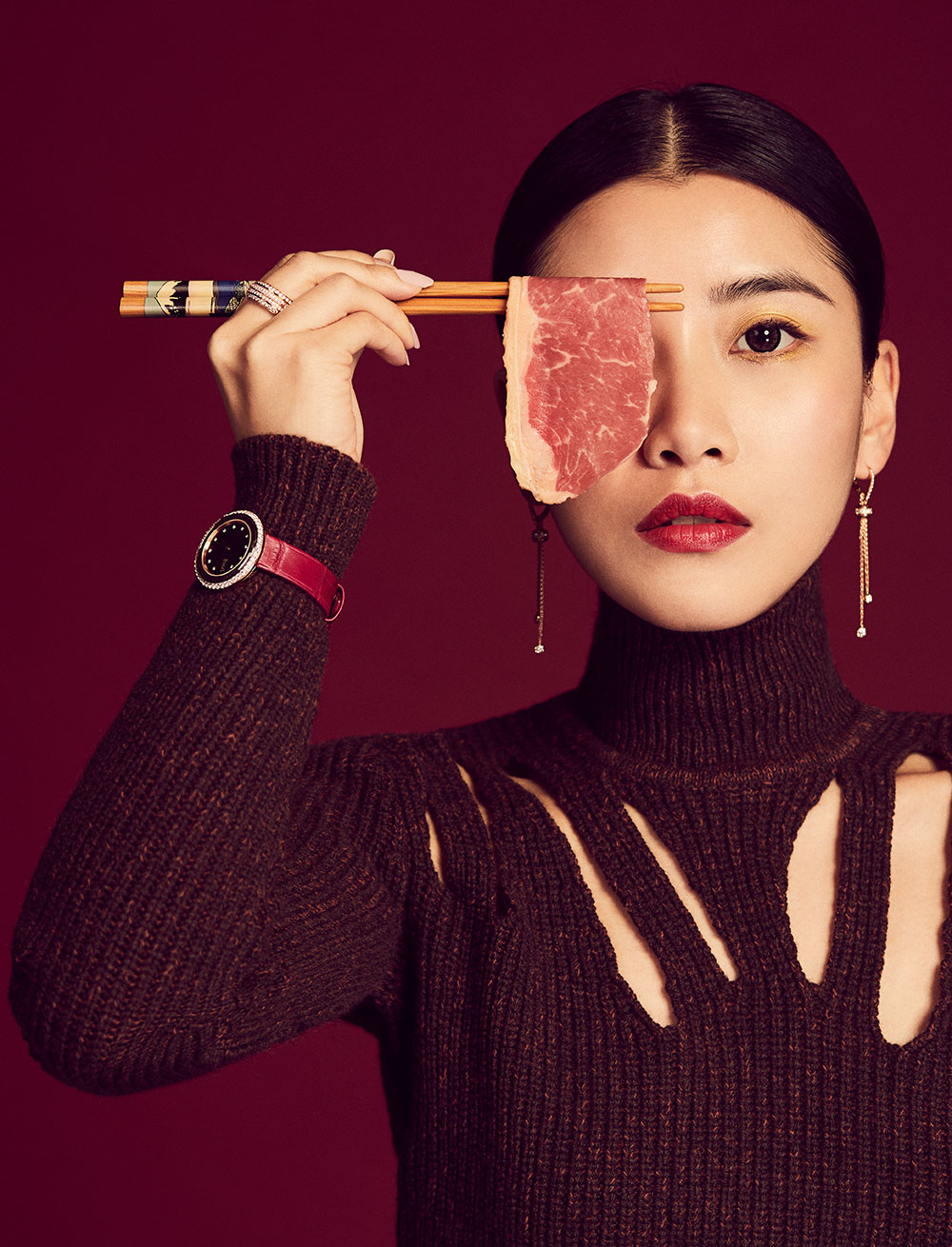 Chryseis dons top by Fendi and watch and jewellery by Piaget
Piaget Possession Earrings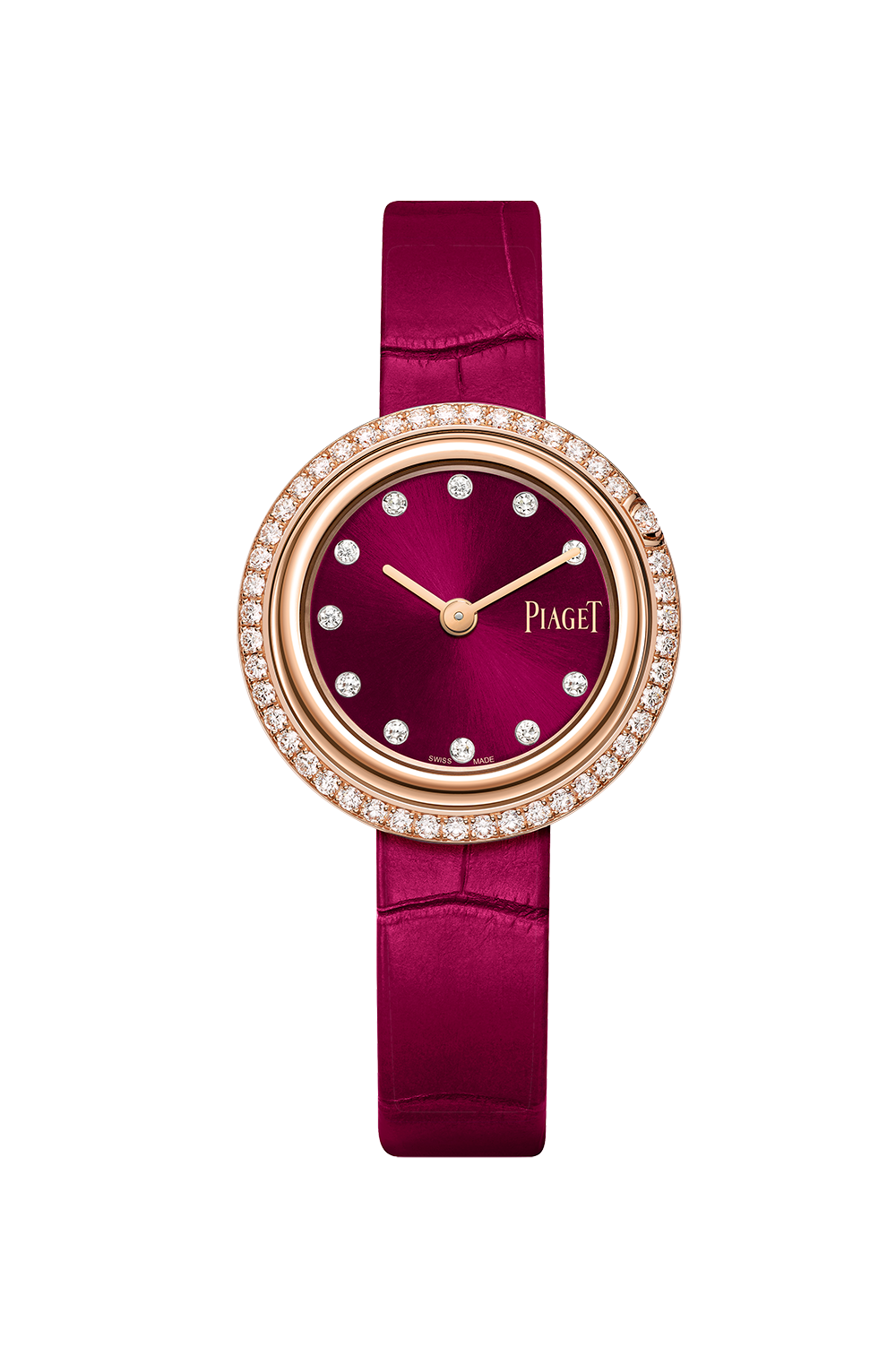 Piaget Possession Watch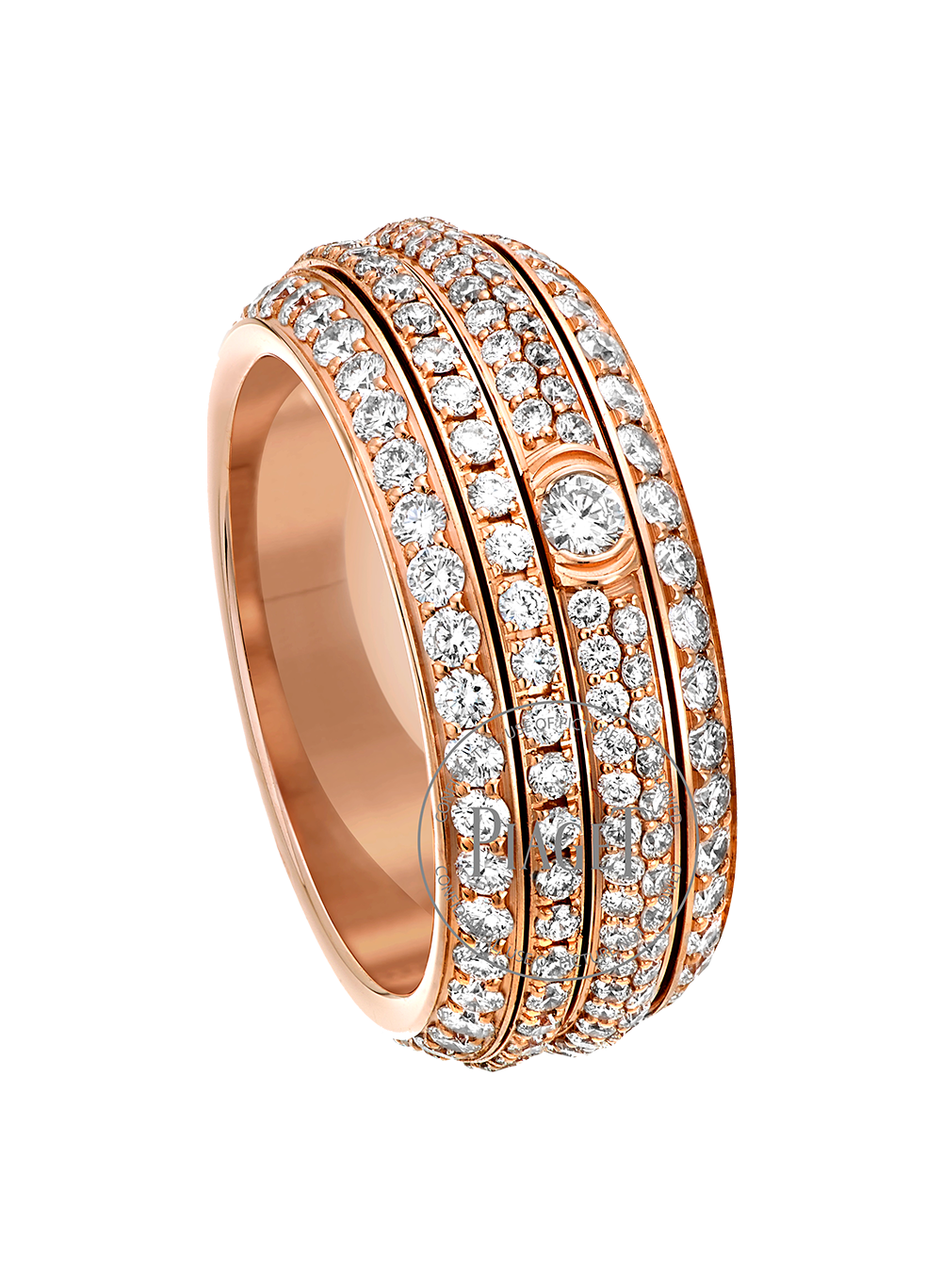 Piaget Possession Ring
(Swipe left for jewellery and watch details)
The Traveller
Time is immensely strapped for Chryseis. When she does have a small pocket to herself, she'd choose to spend it in a foreign place soaking in new cultures and experience, any time, any day.
"It gives me something to look forward to," she opens up. She is grateful that she gets to mix travel with work with her family's hotel business. In those instances, Japan beckons once again, as she reveals upcoming plans for a Four Seasons Okinawa following the beautiful Four Seasons Kyoto which opened in 2016.
If she got to choose for her personal trips, somewhere with a taste of adventure is her choice.
"I like going to new places because I'm quite adventurous like that," she tells. "At the end of August, I'm going to Africa again because I really liked it the last time I was there. I'm going gorilla trekking because I've never done it."
The last time already entailed a trip to Victoria Falls, a stay in the famed Giraffe Manor as well as a few safaris across the beautiful African planes. Cape Town is next, along with its majestic gorillas.
"I get bored very easily too so I never do the same thing twice unless it's for work," she quips.
She looks at travelling as the best teacher of life, one which broadens the perspective through experience, teaches empathy through life encounters and plants gratitude by means of extended world view.
Being removed from her usual environment also helps her recognise what's most important to her, which she names, without skipping a beat, as her family.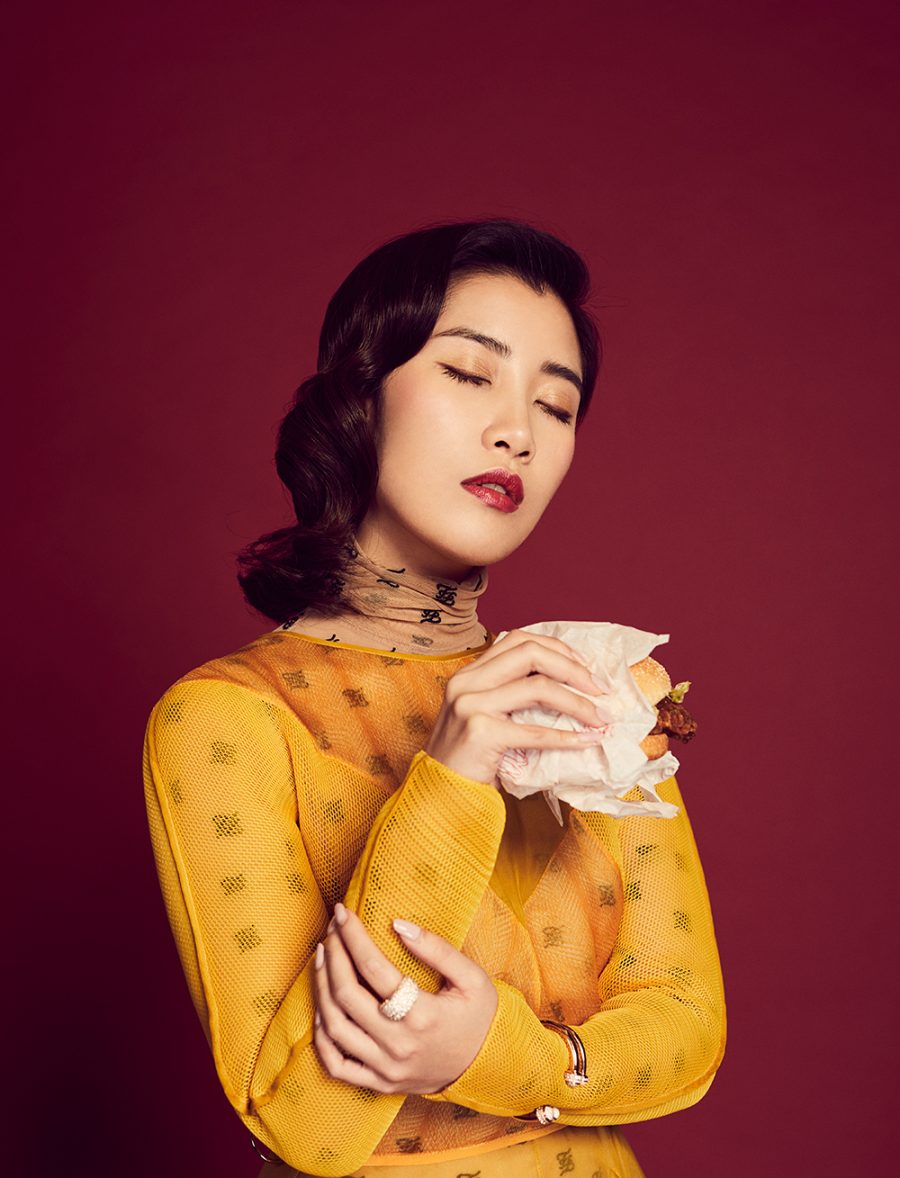 Chryseis wears dress by Fendi and jewellery by Piaget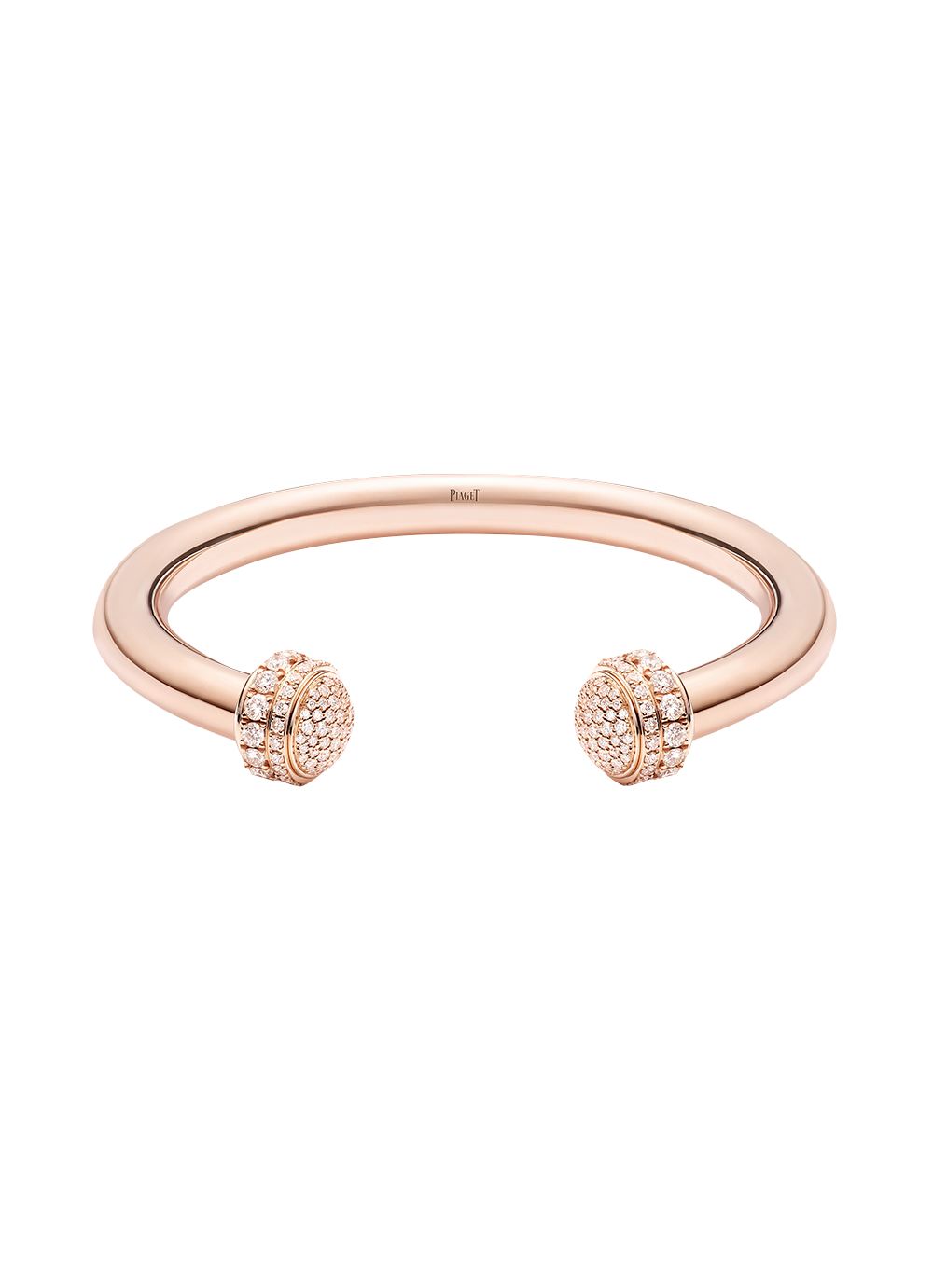 Piaget Possession Open Bangle Bangle Bracelet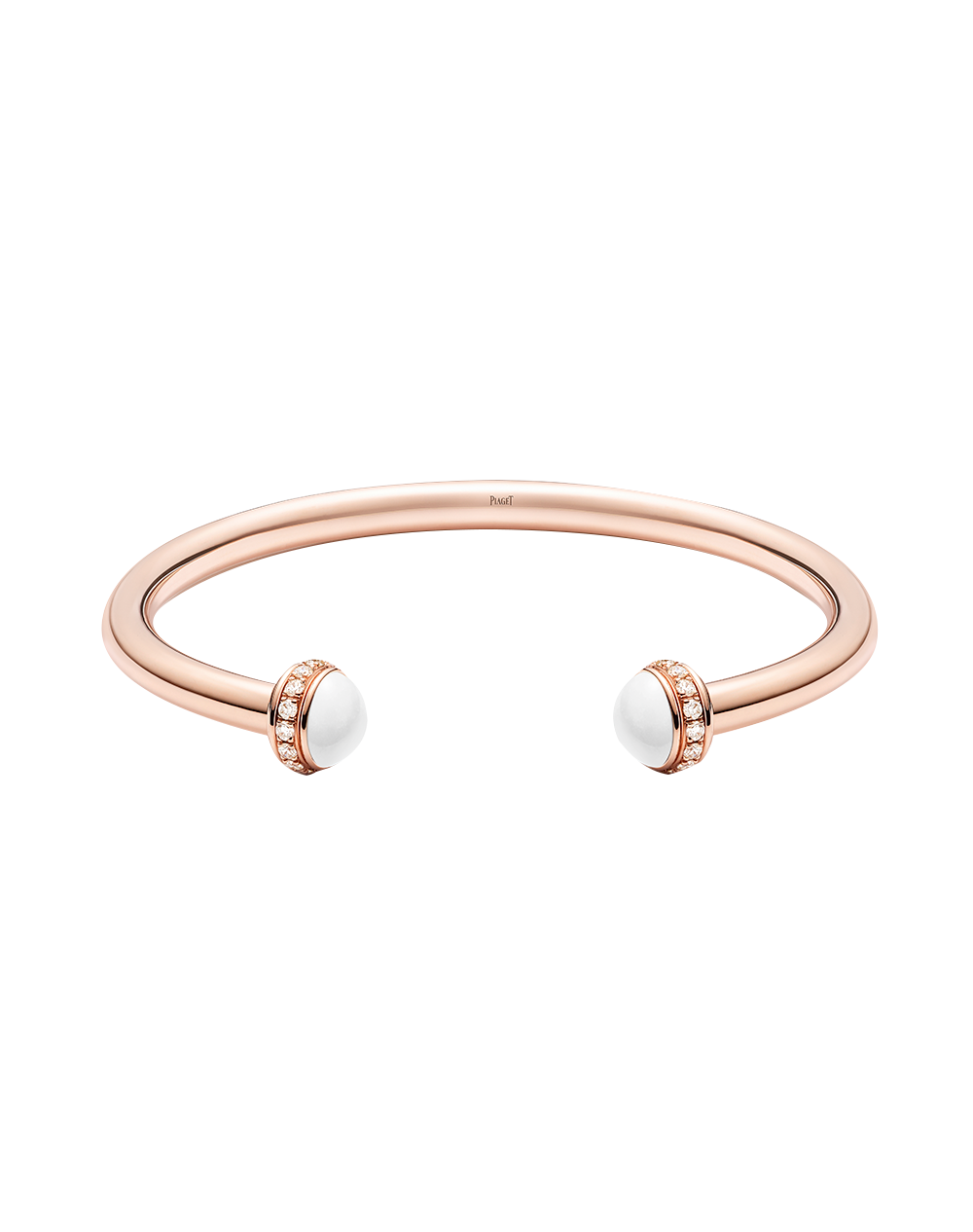 Piaget Possession Open Bangle Bracelet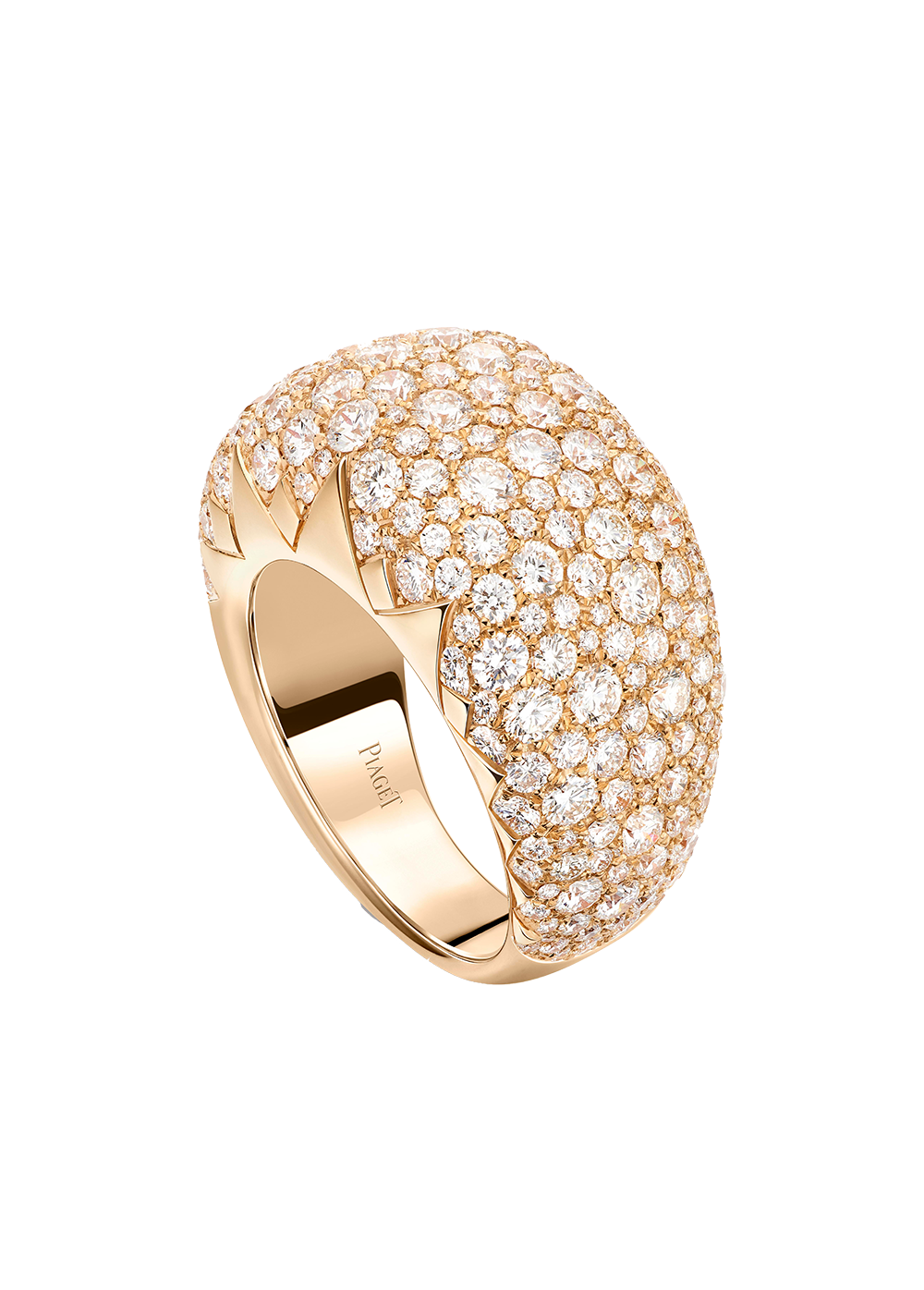 Piaget Sunlight Ring
(Swipe left for watch and jewellery details)
The Family Person
Family is everything to Chryseis, beyond the fact that they are in business together. A quick glance through her Instagram feed shows exactly how close she is to her siblings, and how much she values the life lessons from her parents.
"My siblings and I are very close," she lets on. "We spend a lot of  time together. We don't even have to be doing anything in particular; we just like spending time with each other."
Like most, she looks up to her parents as her life mentors, saying, "I learned everything I know from them. They always taught me to be driven and never give up. They always tell me that life is not perfect and always be prepared for rainy days. They've taught me to be persistent."
In fact, her idea of success lies in having a happy, peaceful family. "Money is not everything. It's in the little things of giving back to society, spending time with your loved ones and always take care to have a well-balanced lifestyle outside of work. Friends and family are so important to me."
She recognises that her priorities have changed over the years, and she's thankful they've changed for the better.
"At every stage, I've been different," she acknowledges. "When I was younger I was probably a bit more sociable. I spend time with only a handful of people now, a few close friends, my husband, my family."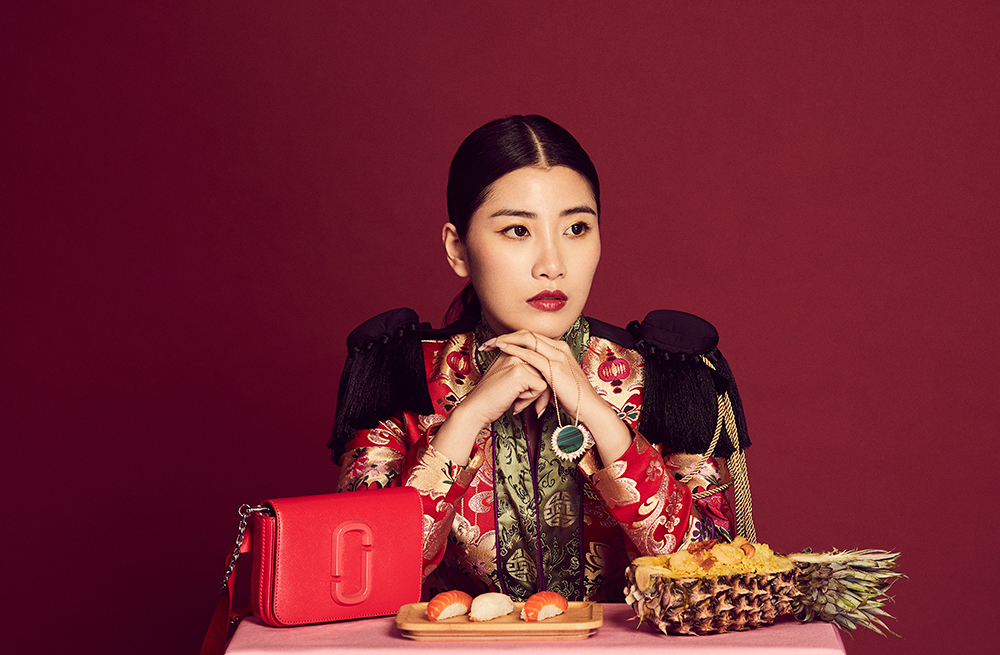 Chryseis is in military jacket by Lisa Von Tang, jewellery by Piaget, accompanied by sling bag by Marc Jacobs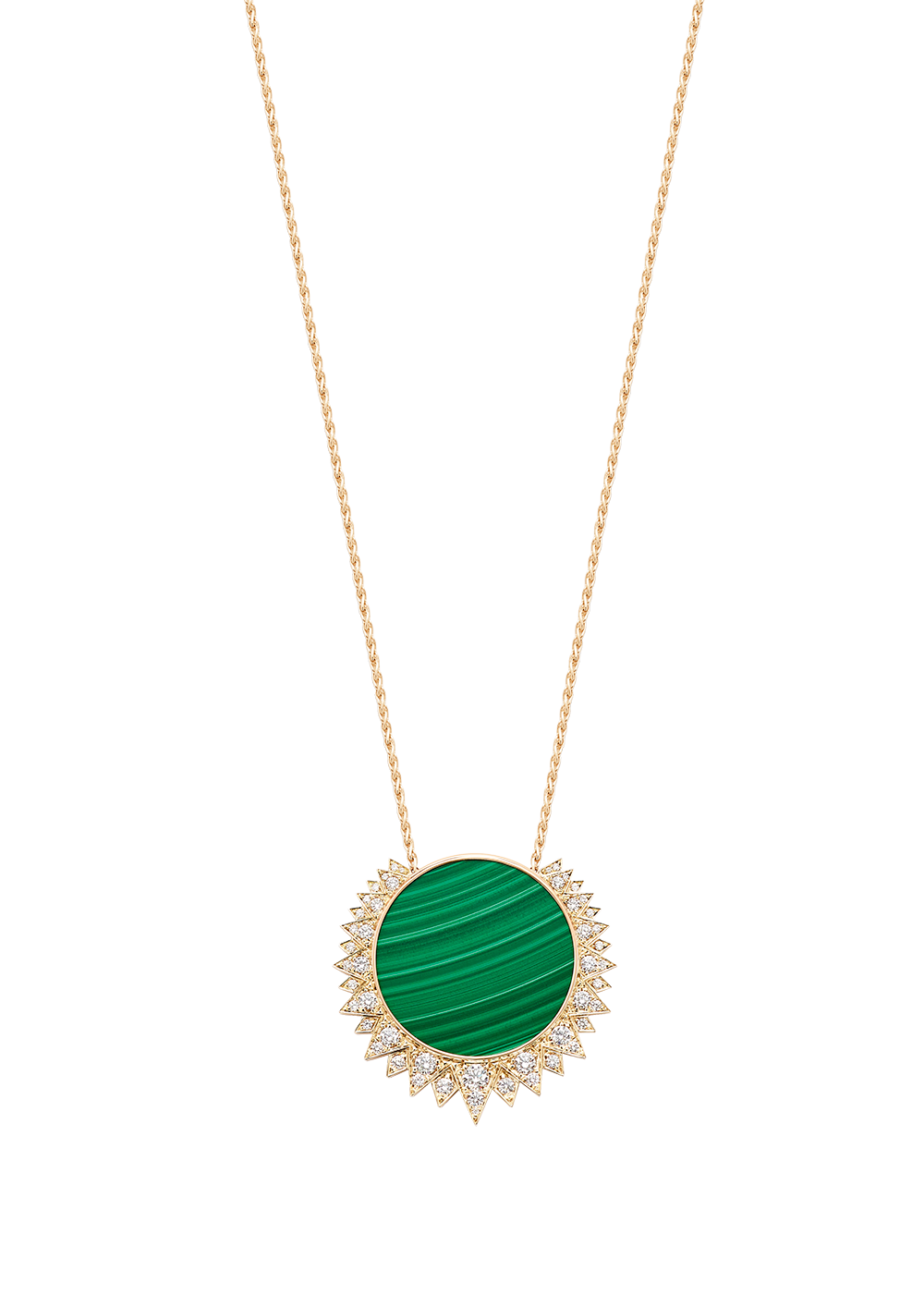 Piaget Sunlight Pendant
(Swipe left for jewellery details)
The Real Chryseis Tan
They talk about her jet-setting lifestyle, her latest designer clothes, her appearances at extravagant events, but that's just one small part of the real Chryseis Tan.
"I'm someone simple," she says. "I go to work, I know what I want and like, and I value real relationships and friendships."
She's aware of the image Internet warriors have painted of her, but is choosing to let it bounce off her because only she knows herself best.
"People think, as you've read it before, that I don't work, I just travel. People think what they want to think – I don't get affected by it so I don't feel the need to set anything straight," she says. "Whatever people think of me doesn't bother me. They think I travel and that my life is great but they don't see what goes on behind closed doors. People like to jump to conclusions which I hear a lot of, which is fine. I'm just focused on doing my own things and what works for me.
She knows she's had a privileged life and she counts her blessings everyday, but she isn't without her own challenges.
"I'm very blessed to have been born in a privileged family, but life is not always smooth sailing. People expect you to be something – my dad is successful so they expect me to be the same. But everyone grows in a different pace. I'm growing at my own pace."
She is counting on her gut instincts and a little thing called women's intuition to get her to where she needs to be.
"Nothing ever goes according to plan all the time," she reflects. "You just have to do what is best for yourself and what feels right to your personal values. Sometimes you need to listen to your instincts. Sometimes you make the wrong decisions but that's okay as long as you work from there. Learn and change what didn't work and try till it does."
She is also constantly reminding herself that everyone runs on a different life milestone timeline. The important thing is to always do one's best.
"Everyone is different and can be successful in their own way. You don't have to be something people tell you to be. People try to be somebody or try to be another person, but does it really make you happy or are you copying somebody else's life?
Know your strengths and be the best you can be with it – that's what will make you happiest."
And about that little thing called the Internet that loves nothing more than to speculate?
"I just put up what I want. Just because someone doesn't post about their problems, doesn't mean it doesn't exist. So don't believe everything you see on social media. Everything is curated, you know," she concludes.
Photography: Tommi Chu of Blink Studio
Videography: Felix Khu
Art direction & styling: Gan Yew Chin, assisted by Anson Siau
Makeup: Decorte 
Hair: Bibian Leong