After setting up Malaysia's first ski association, Othman Mirzan is turning to agriculture and renewable energy to stop climate change – and save the alps – for the love of skiing.
When we first met two years ago, Othman Mirzan was beaming from bearing the Malaysian flag at two of the world's largest alpine ski racing events: the Alpine World Ski Championships and Asian Winter Games.
A third – the only hurdle left to cross for him at the time – was the Winter Olympics.
Unfortunately, a C2-grade concussion that involved three broken ribs and a dislocated shoulder led him to an untimely decision to retire from the sport some 10 days before the 2018 Winter Olympics in Pyeong Chang.
"After that (accident), I was a little wary of concussions," the founder of Malaysia's ski team tells. "I thought it was probably better for me to ski recreationally rather than at break-neck speeds all the time so I figured it was time to move on."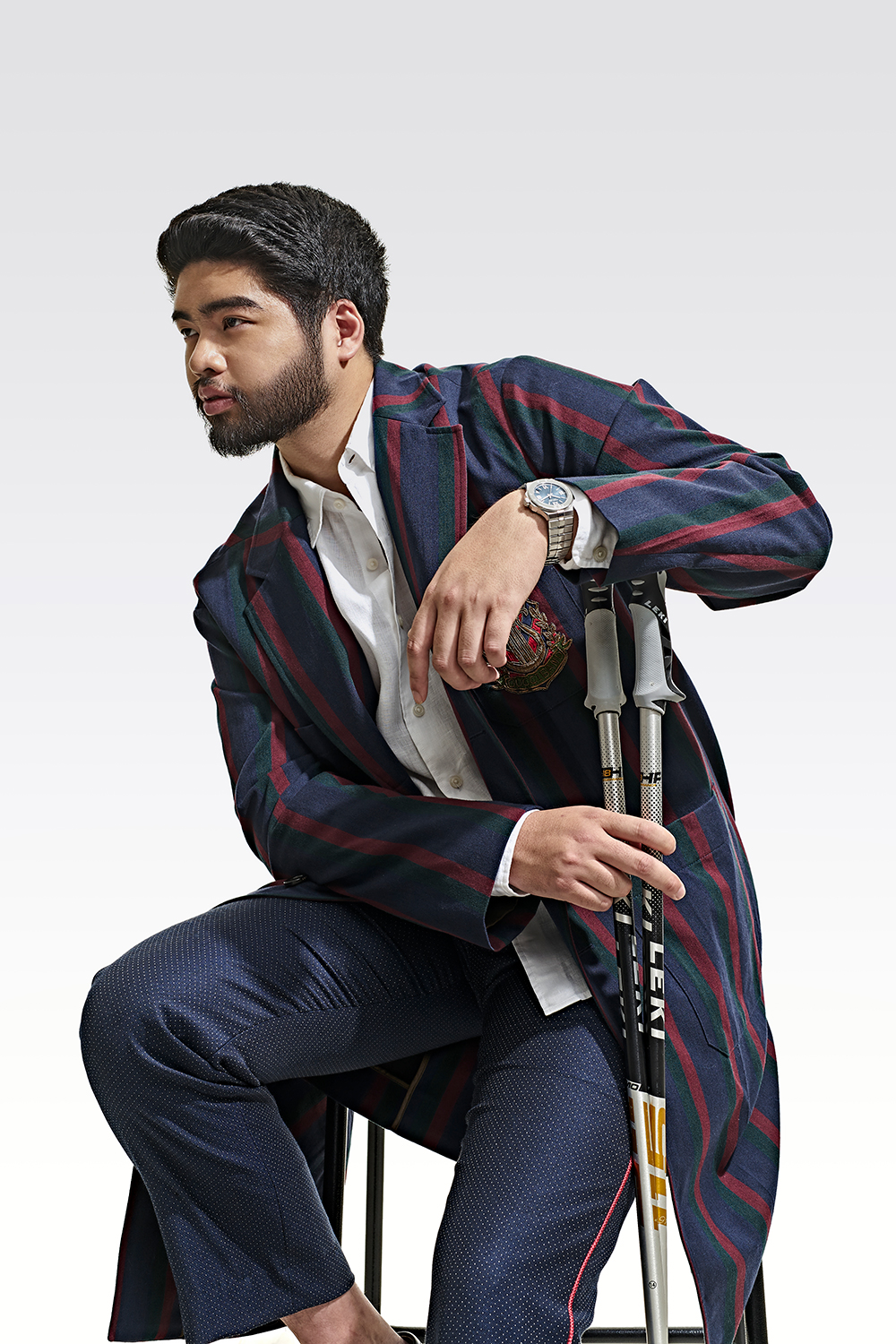 His colleague, Jeffrey Webb, went on to become the first Malaysian to qualify for the Games, thus fulfilling Ski Malaysia's 7-year plan of representation at all three major ski championships. Not one to miss out on a dream he outlined, he proudly stood alongside Jeffrey as team manager.
In the one and a half years since that feat, the 25-year-old has graduated from the University of Colorado Boulder and returned to Malaysia with a newfound calling.
We recently caught up on his current plans while witnessing the skier in action (see video above) at First Traxx, Malaysia's first ski and snowboard training facility.
One step back, two steps forward
"It's been a good transitionary time coming back to Malaysia, trying to see where I can be most useful and identifying agriculture and renewable energy as places where I wanted to be applying myself," Othman starts on his new career direction.
Though seemingly a disparate path from his ski experience or degree in political science, both set the precedence for a greater purpose: tackling climate change.
The former exposes him to the reality of the matter. The latter equips him with the skills and knowledge to drive that purpose forward.
"It would be nice if I could ski in 20 years but it doesn't look like that's going to happen at this rate…I see glaciers receding when I go skiing in the summer. I see late snowfalls, I see very turbulent weather," he reveals.
"As I study more and more about biogas and renewable energy, I come across a lot of data and the data is irrefutable, so it just lines up with what you see while you're out there. It's a cause for concern for a sport that I love," he adds.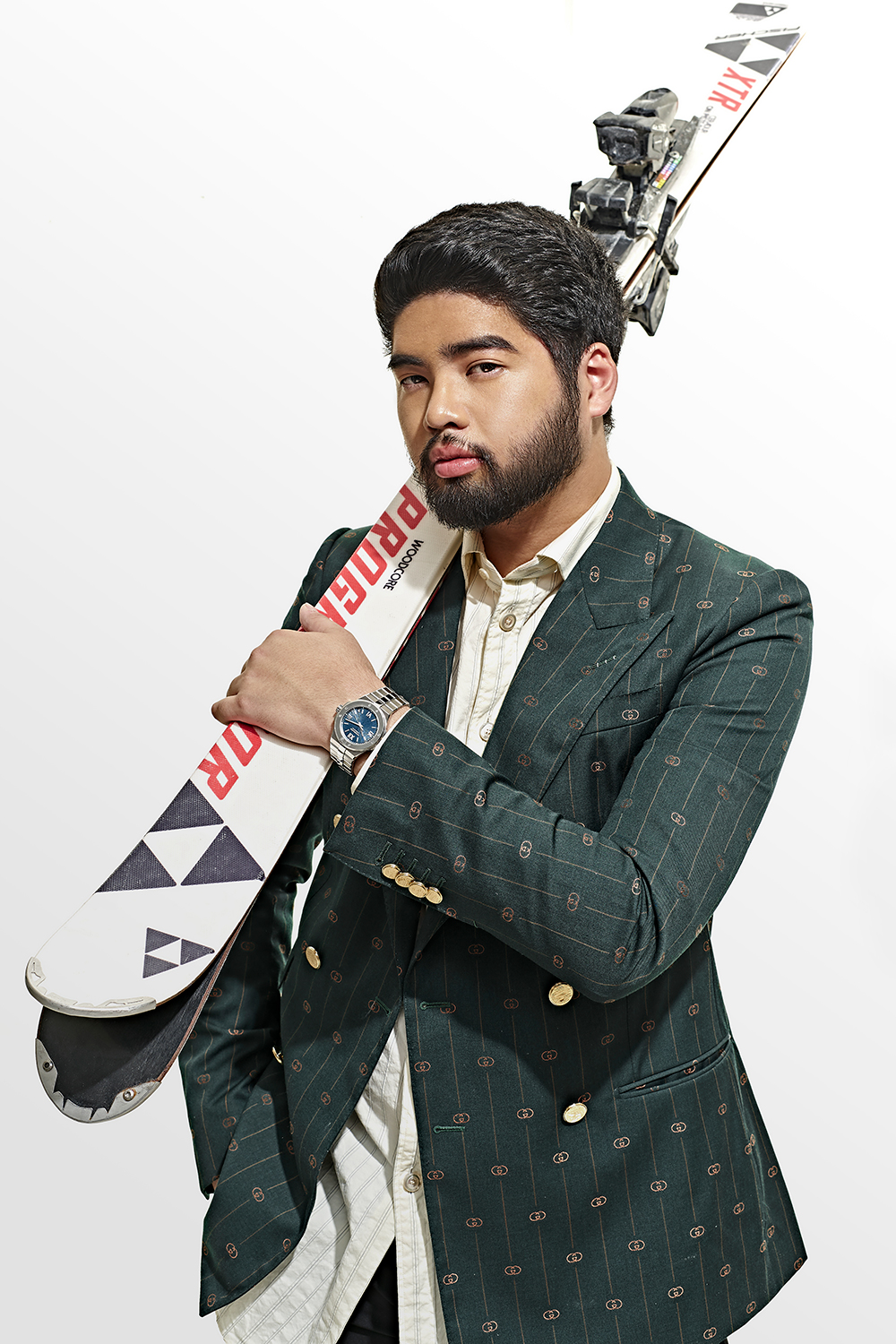 Othman sports a shirt and suit jacket by Gucci and the Chopard Alpine Eagle watch on his wrist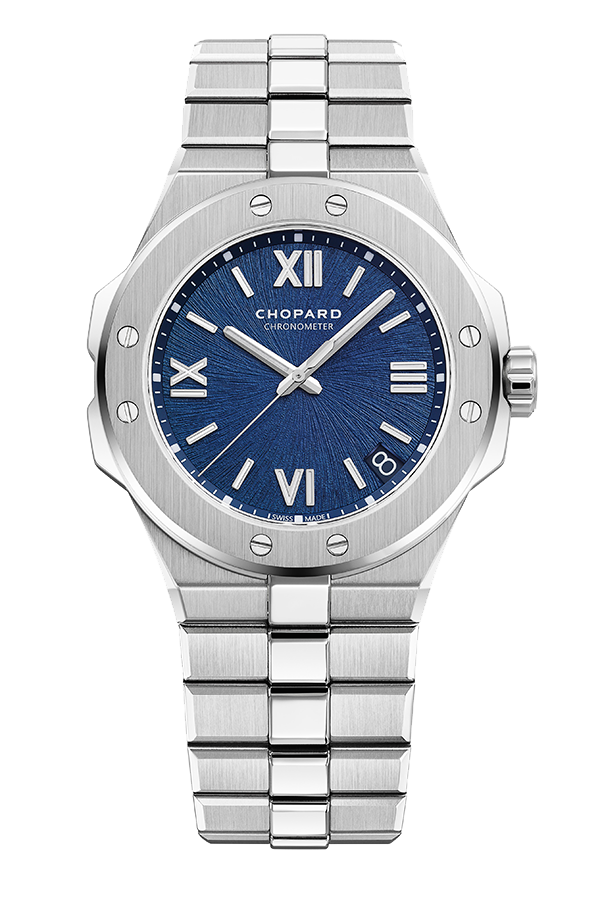 Chopard Alpine Eagle
(swipe left for watch details)
With that said, there are various other industries he could focus on where climate change is concerned, so why agriculture?
"One of the things that agricultural businesses can do, especially if they're operating in a modern sense, is to empower smallholders and local communities to get educated and increase their job prospects and earning capabilities," he contends.
"It's all well and good to build a tech business, but how many people from the lower working classes is a tech business really going to help?"
Regular trips to suburban and rural areas in the country have shown him first-hand the importance of steering economic development in those areas.
And so when KRU Energy, a Singapore-based biogas company, laid the foundation for generating sustainable energy in rural areas through agriculture here in Malaysia, he perceptively bought into the idea.
From the alpines to the farmlands
As a director at KRU Energy, Othman has played a pivotal role in helping the company gain traction in the local agriculture and renewable energy industries.
"Palm oil has done incredible things for our economy over the years and decades but if we don't diversify and figure out how to make agriculture work for both our energy sphere and food and so on, Malaysia is going to start losing in that market," he asserts.
KRU's solution to adopt an established model from Europe of growing crops through the process of anaerobic respiration. This results in the production of methane, which can then be used as fuel for energy.
According to Othman, the substantial amount of crops being cultivated helps displace carbon dioxide from the atmosphere. Organic fertiliser, another by-product of this process, also improves soil conditions in addition to ensuring sustainable farming.
"Sustainability is the most important thing at a time when we are understanding that the effects that we are having on the environment."
"Our main goal is to make sure that we're carbon negative or carbon neutral," he says.
"We want to be able to create energy without leaving a gigantic and terrible carbon footprint and to ensure that what we're doing in our farming practices is also sustainable so that we're not degrading land or destroying trees and forests."
To achieve that goal, KRU Energy maintains a firm policy against logging for land or farming on land that hasn't been farmed on before, so as to prevent the former. He claims that there's no need for more land anyway, since Malaysia has much to gain from applying the model to its existing range.
"If we converted all our agricultural land or even half of that land into growing stuff for biogas and food, we can significantly reduce the amount of imported food that we have; we can raise the incomes of rural areas that are tending to that land and trading those goods; and we can produce about 4000 to 5000 megawatts – that's (equivalent to) a few very big powerplants," he underlines.
Having said that, the company has plans to expand its local market share and replicate the model throughout the region – initiatives that fall under his watch.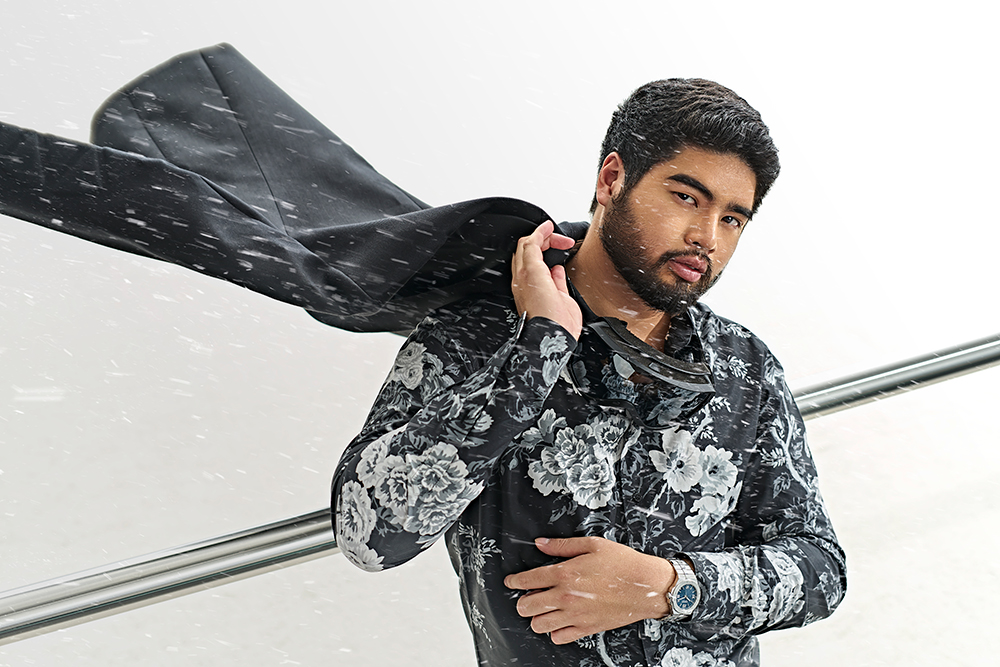 Othman gears up in a jacket by Bottega Veneta and the Chopard Alpine Eagle watch
Chopard Alpine Eagle
(swipe left for watch details)
Only the tip of the Alps
Whilst he's doing what he can and learning to keep doing it better in the industries he's involved in, Othman holds that we are still far off from making real progress on tackling climate change.
"Do I believe that the leaders of the world are doing enough to stop climate change? No, because there's always more to be done. The solution is there, it's just expensive," he says candidly.
On the other hand, he believes that consumers can play our parts in demanding for change – be it energy supply or goods and services from companies we work with or buy from.
"Consumers and the public don't see how much power they really have. If everyone stood up together and said, I'm not going to buy coal energy anymore, then nobody is going to buy coal energy anymore," he puts it simply.
"You can force the hand – that's the brilliant thing about living in a democracy and in a free society."
At the end of the day, he believes it takes all of us to save the planet from the fate its heading towards.
On whether he sees himself contributing though his current industries for the long haul, he replies, "I don't like to think that far ahead but I think the core values and my approach to working won't change.
"Sustainability is the most important thing at a time when we are understanding that the effects that we are having on the environment. The Earth is what keeps us alive and if we kill it, we go along with it."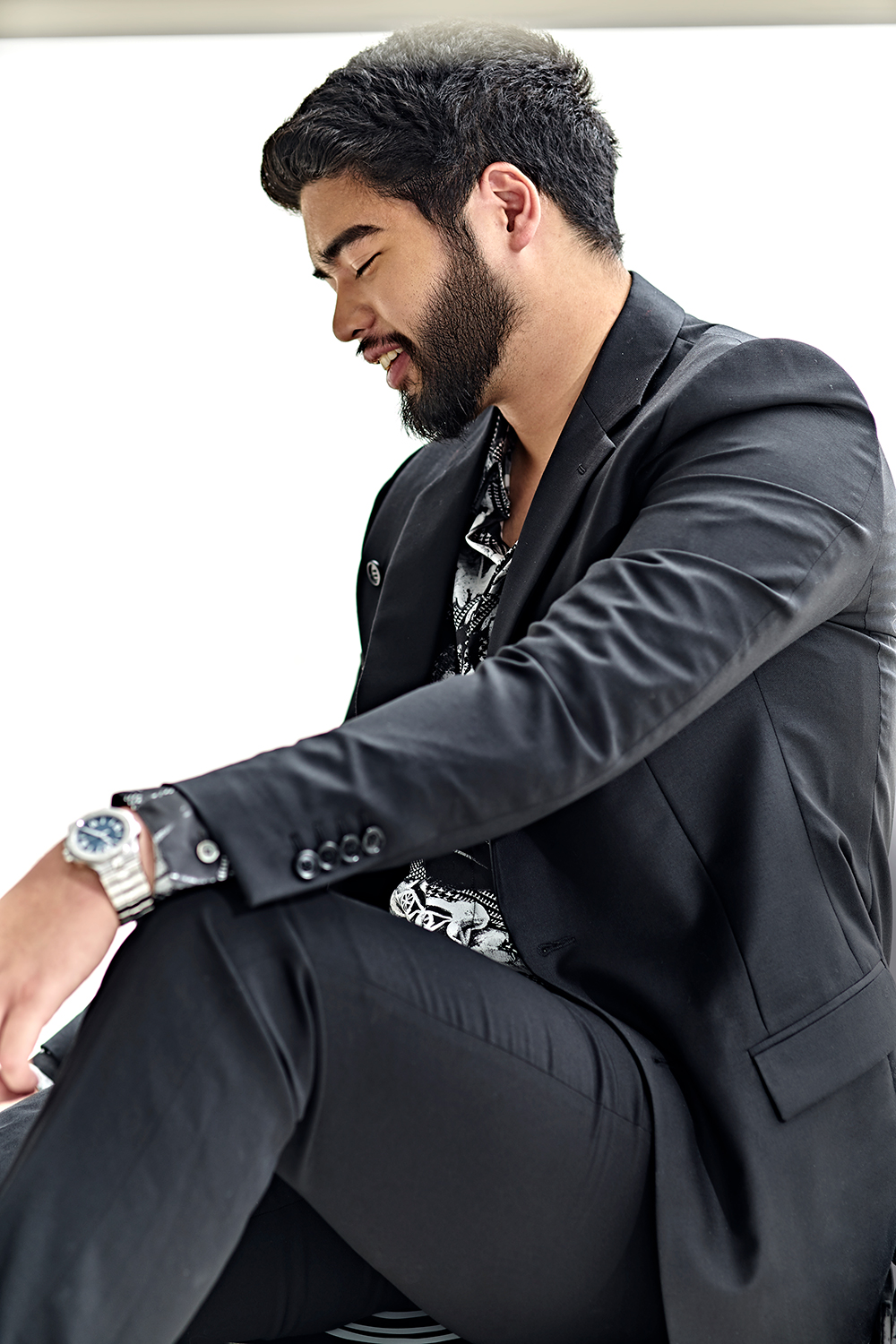 Photography: Edmund Lee/Vinca Photography
Videography: Felix Khu
Art direction and styling: Anson Siau
Grooming: Jacquelyn Tan
Special mention: Othman wears a coat, shirt and pants by Emporio Armani in the featured image
Shot on location at First Traxx, Malaysia's first and only ski and snowboard training facility that is fully Malaysian-owned. All First Traxx instructors are internationally certified with mountain teaching experience. Students range from first timers with no experience to expert skiers and snowboarders aged between from 5 to 78 years old. Visit firsttraxx.com for more information.