From fur bans and promising new appointments to the loss of style icons and the old Celine, these are the fashion moments defining 2018.
In the words of Pierre Balmain, "Good fashion is evolution, not revolution". On that note, we've seen plenty of good and its opposite in the industry this year.
There were more brands announcing fur bans, movements in support of equality and inclusivity as well as some promising new appointments at top fashion houses. But there were also a number of questionable decisions for the sake of 'revolution' and trends that received more raised eyebrows than nods of approval.
Regardless of where we all stand on these topics, they have no doubt shaped the direction of fashion for the years ahead. Before welcoming another year of evolution, we revisit the biggest fashion moments of 2018.
More brands go fur-free
In January, Norway announced a ban on fur farming, saving close to 1 million animals. The decision came fresh after Gucci and Michael Kors' fur ban in late 2017, which was echoed by Versace, Burberry, Coach and Chanel this year. This definitely marks a positive evolution in our fashion books.
The Golden Globes blackout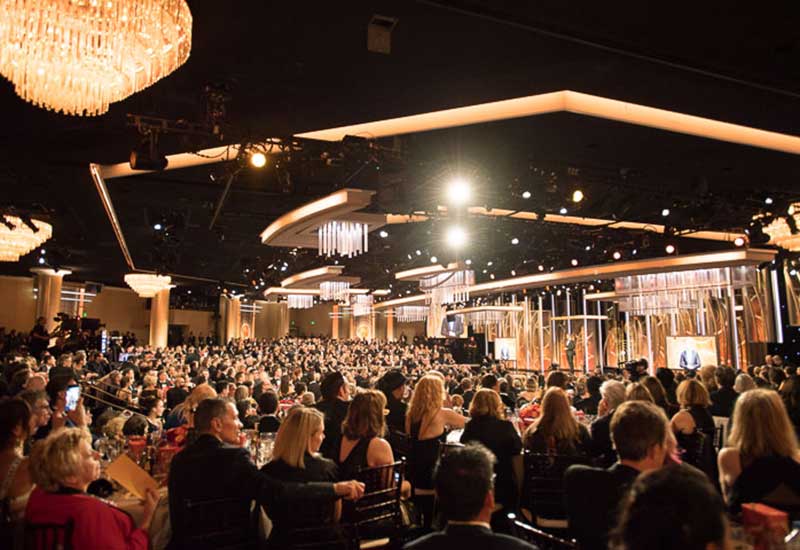 "This is a moment of solidarity, not a fashion moment… This time the industry can't expect us to go up and twirl around. That's not what this moment is about," Eva Longoria said at the 2018 Golden Globes, which saw Hollywood's A-listers decked in black in support of the #TimesUp movement. Yet, it was through fashion that these stars made their voices heard. This goes to show that fashion can be empowering for a greater cause after all.
Gucci's Post-Human realm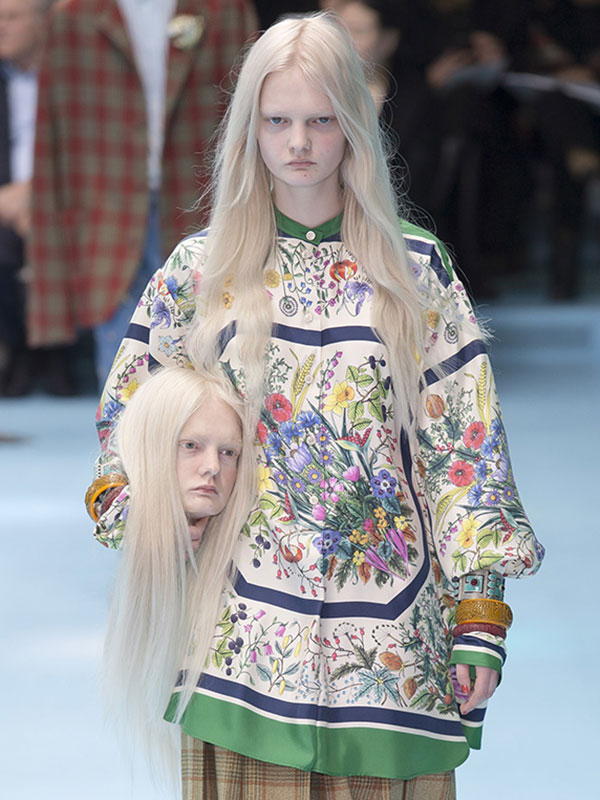 Fashion Week was tinged with a mix of nostalgia and foresight for Fall/Winter 2018. Burberry saw Christopher Bailey's final collection for the house and Dior emulated the 1968 French student protests, but Gucci's interpretation of the Post-Human era is probably the most unforgettable show of the season. Talk about being a-head of the times.
New appointments of creative directors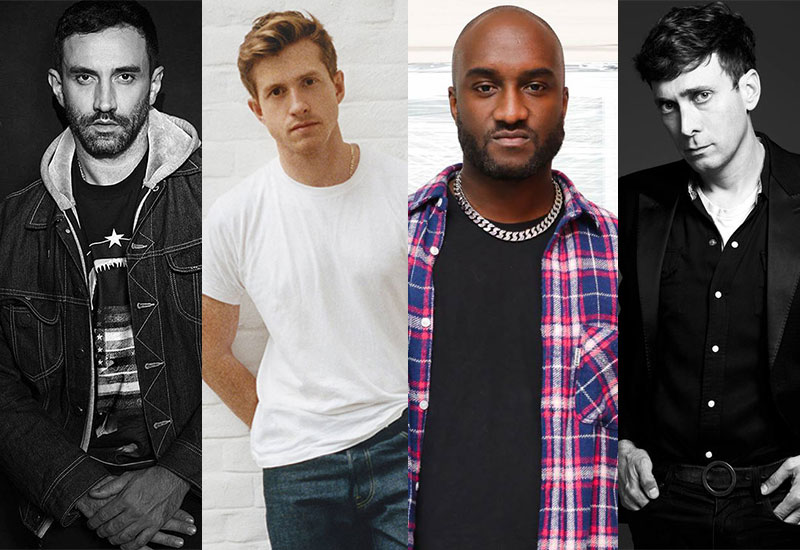 Speaking of Bailey's last show, Burberry officially welcomed his replacement in March: Riccardo Tisci. The former Givenchy creative director wasted no time getting to work, with his first move being the unveiling of a new logo. Elsewhere, Virgil Abloh was appointed the men's artistic director at Louis Vuitton, making him the first African American to lead the house's menswear line. Bottega Veneta also announced a new creative director, Daniel Lee, who is expected to present his first runway collection at Milan Fashion Week next year. Meanwhile, former Saint Laurent creative director Hedi Slimane began a controversial new era at Celine (more on this later).
Read more: Riccardo Tisci and Hedi Slimane: Who delivered for SS19?
Balaclavas were a trend…for awhile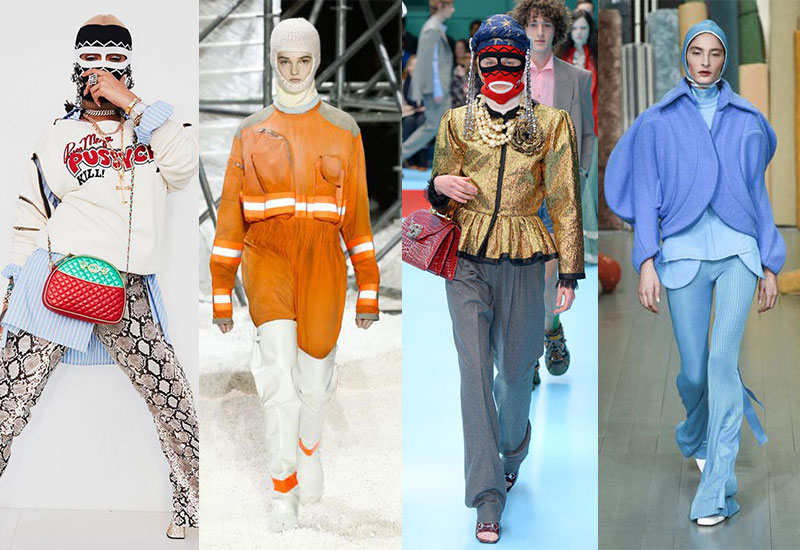 Remember when Rihanna showed up at Coachella wearing a balaclava? And that wasn't long after Gucci's Fall/Winter 2018 show, which presented a series of jewellery-embellished balaclavas. Calvin Klein and Richard Malone seemed to have the same trend in mind, but (thankfully) it didn't really take off after that.
The arrival of 'ugly fashion'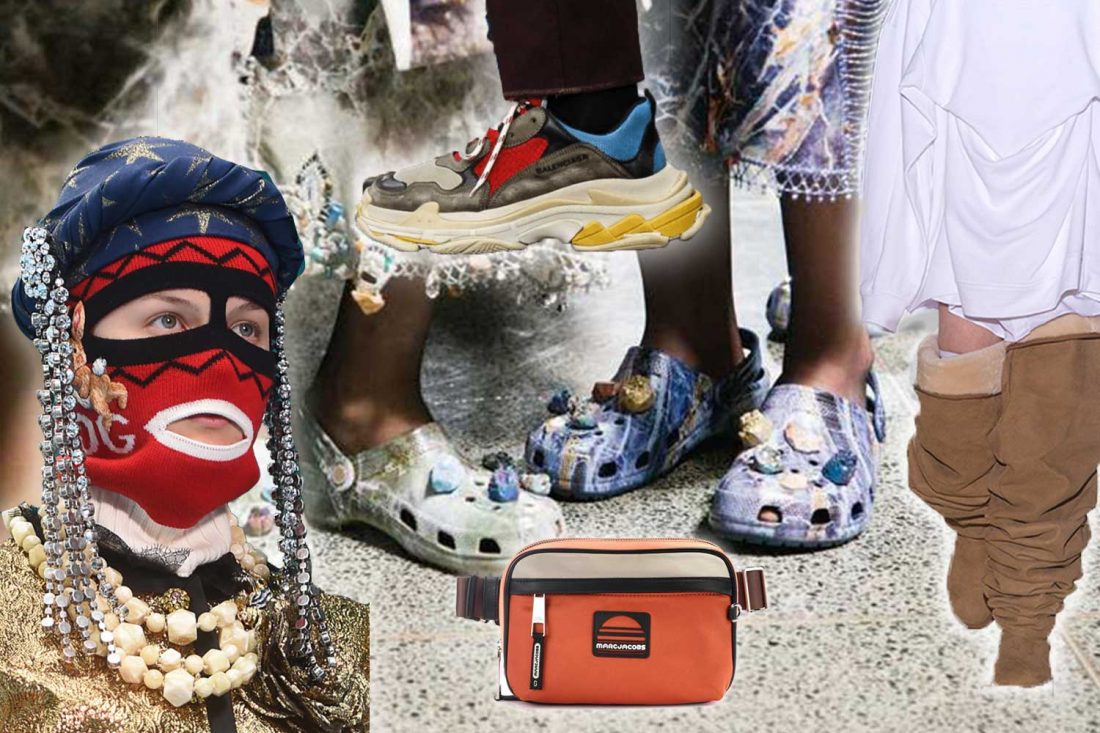 The short-lived balaclava trend was merely a symptom of a larger movement in the industry though. Along with chunky 'dad' sneakers, crocs, fanny packs and exaggerated Uggs, 'ugly fashion' has arrived. Yes, it's a real thing and there's a reason why it sells. Read all about it here.
Met Gala's red carpet fashion
As far as themed parties go, the New York Metropolitan Museum of Art's 'Heavenly Bodies: Fashion and the Catholic Imagination' gala is unquestionably a highlight of the year. When else would we witness RiRi dressed up as the pope and Katy Perry giving Victoria's Secret Angels a run for their money? (Okay, maybe in a music video.) But really though, it was Blake Lively's insanely extravagant Versace gown and $2 million worth of Lorraine Schwartz jewellery that stole the show for us.
You may also like: 8 fashion moments from the 2018 Oscars worth paying attention to
Meghan Markle's wedding dress and style influence
And then there was the Royal Wedding of Prince Harry and Meghan Markle in May. Everyone had been dying to know what Meghan's wedding dress would look like and when finally revealed, designer Clare Weight Keller's creation received many a praise and sighs of awe. In fact, every other thing the Duchess of Sussex wears receives the same admiration, leading to sell-outs of the item online and pretty much everywhere.
Crazy Rich Asians premiere bling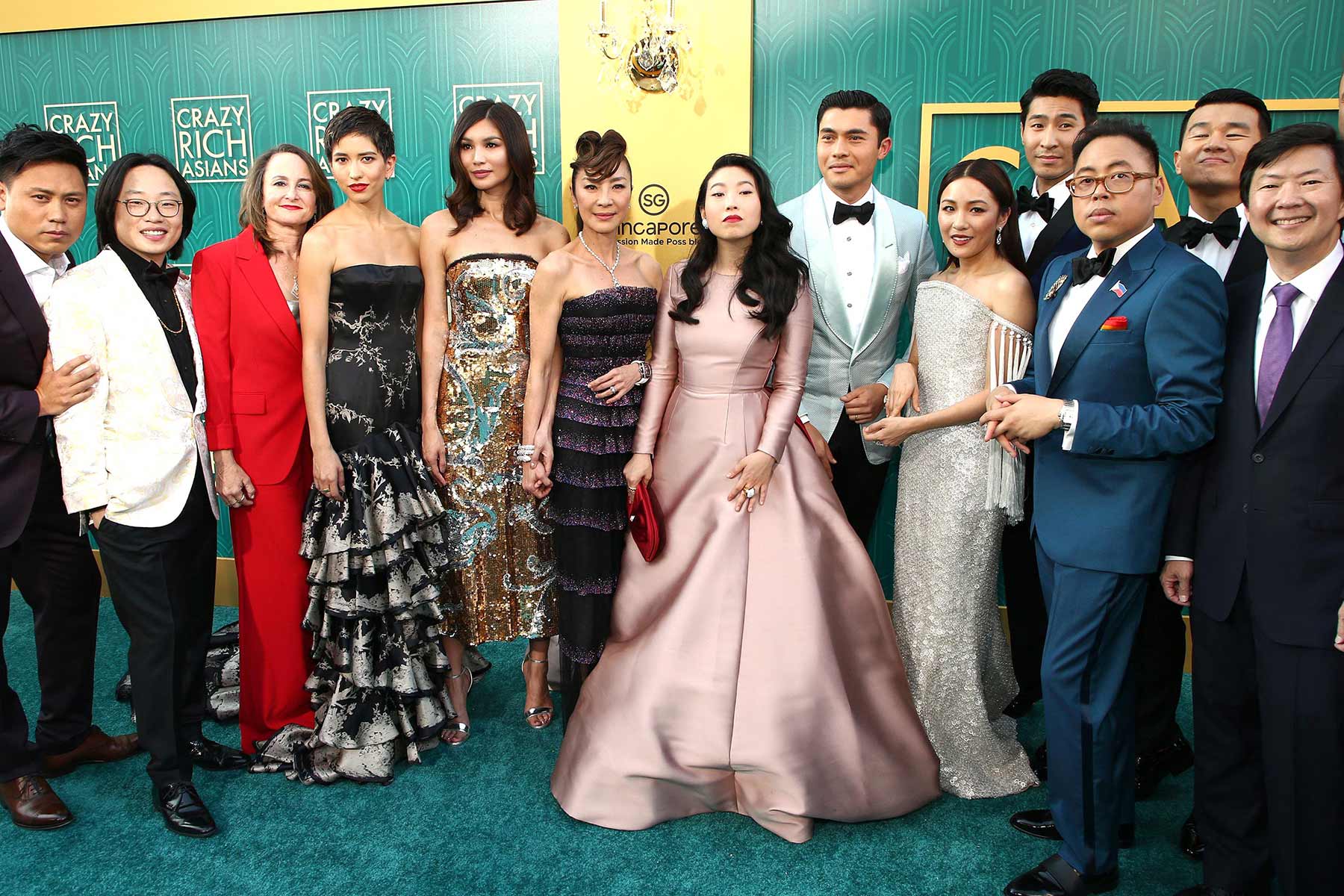 It may be December already, we can still clearly recall the glitz and glamour at the red carpet premiere of the film in Hollywood's TCL Chinese Theatre. From Constance Wu's dazzling Ralph Russo gown to Henry Golding's dapper Tom Ford suit, this all-Asian and Asian-American cast sure know how to live up to the blockbuster's name.
The loss of fashion icons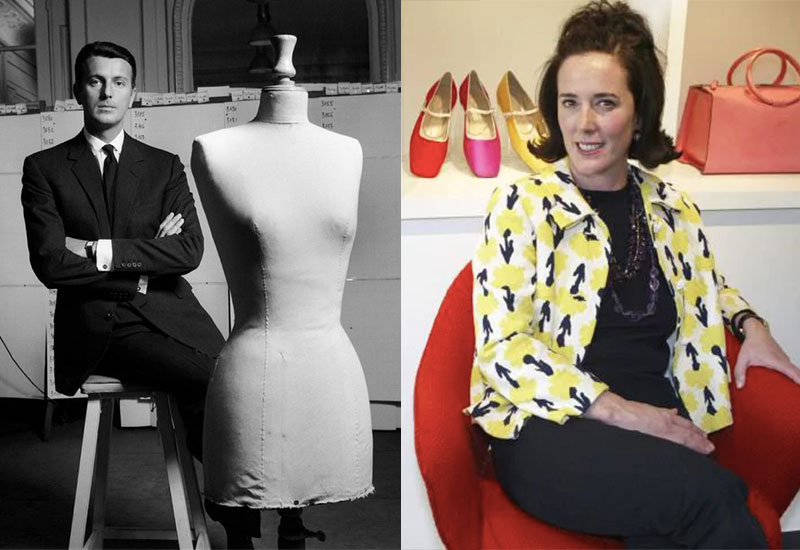 Sadly, 2018 also presented some shocking losses. The world mourned the death of Hubert de Givenchy earlier in March and then Kate Spade three months later. Both were founders of their respective eponymous labels, and each left behind a legacy the industry will do well to preserve and remember.
Celine losing its accent, among other things
Losing two iconic designers was grievous enough, then came the death of Celine as we know it. With the dawn of Hedi Slimane's reign at the house, gone (or rather, deleted) are the soft, feminine silhouettes and polished designs envisioned by Phoebe Philo. In their place is a drastic contrast of glitzy, party-ready dresses. Oh, and there goes the accent on the e.
Michael Kors acquires Versace
September brought interesting news from Michael Kors, who announced that it is acquiring Versace for $2.12 billion (RM8.7 billion). Once the deal is completed around the fourth quarter of 2019, Michael Kors Holdings Limited will change its name to Capri Holdings Limited. The new company will comprise Michael Kors, Versace and last year's purchase of Jimmy Choo.
Victoria Beckham wins Fashion Icon Award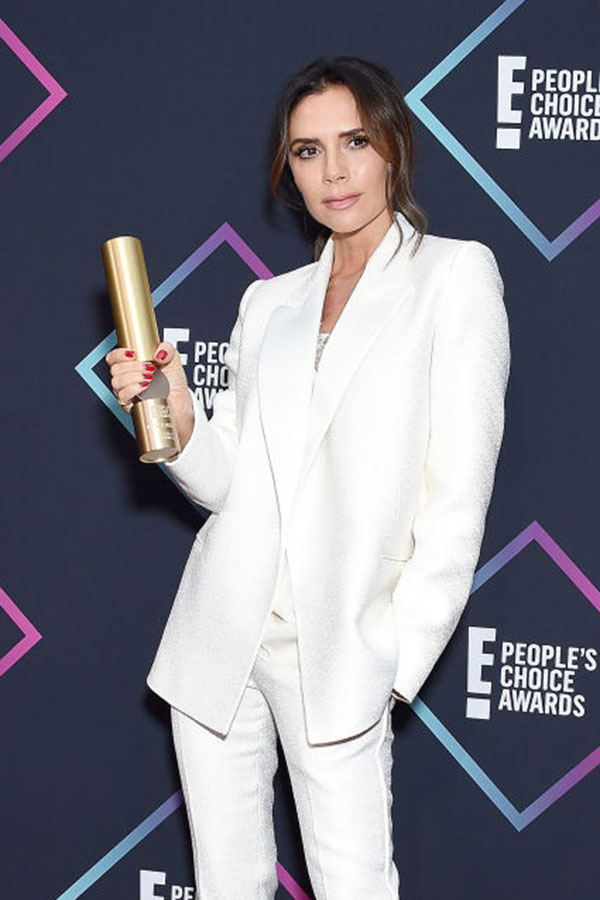 Fresh from celebrating her brand's 10th anniversary, Victoria Beckham bagged the E! People's Choice Fashion Icon Award. And did you hear the 'Wannabe' reference in her speech? "They told me at the table, 'You come all the way from London, you gotta get up there and give 'em what they want, what they really, really want,'" she quipped, clad in a shimmery white powersuit. "So many years ago, I started with girl power, and now that message is just as strong as ever but now it's through the privilege of being able to empower women through my designs."
Dolce & Gabbana's 'The Great Show' backfires
Just last month, Dolce & Gabbana was under heat from a series of racist ads and DMs on Instagram. The ads were meant to be tributes to China in the lead up to "The Great Show" that would have been the brand's biggest fashion show in 33 years. However, fashion writer Michaela Phuong (echoing the voice of thousands more) had personally messaged founding designer Stefano Gabbana, calling the ad 'racist'. Things escalated quickly after that, resulting in the show's cancellation and a public apology from the founders, claiming their accounts had been hacked.
Kaia Gerber wins Model of the Year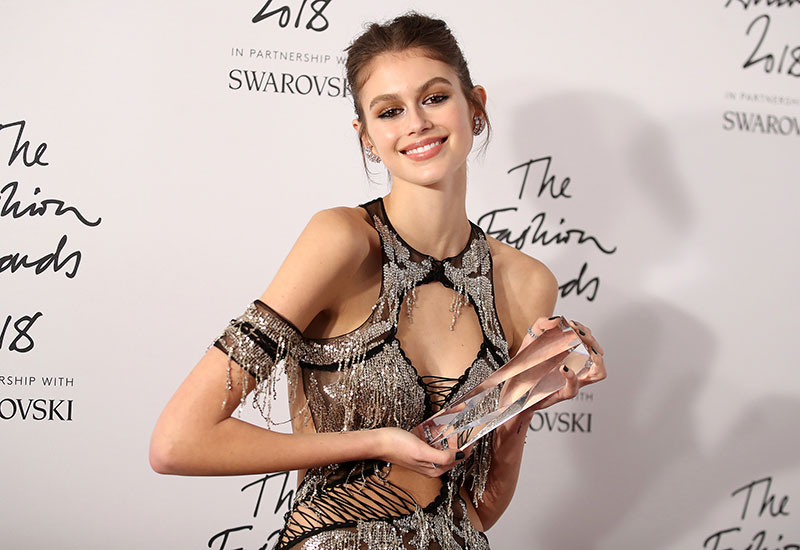 She walked the runways of almost every major fashion show this year. She has a collaboration with Karl Lagerfeld. She's the face of Marc Jacobs Beauty and YSL Beauté. Plus, she's blessed with the looks and talent of mother Cindy Crawford. Is there really any surprise that Kaia Gerber won the 2018 British Fashion Awards for Model of the Year?