From being Kanye West's creative director to founding Off-White, here are 5 key things to know about the Chicago-born Ghanaian designer before the start of his chapter with Louis Vuitton.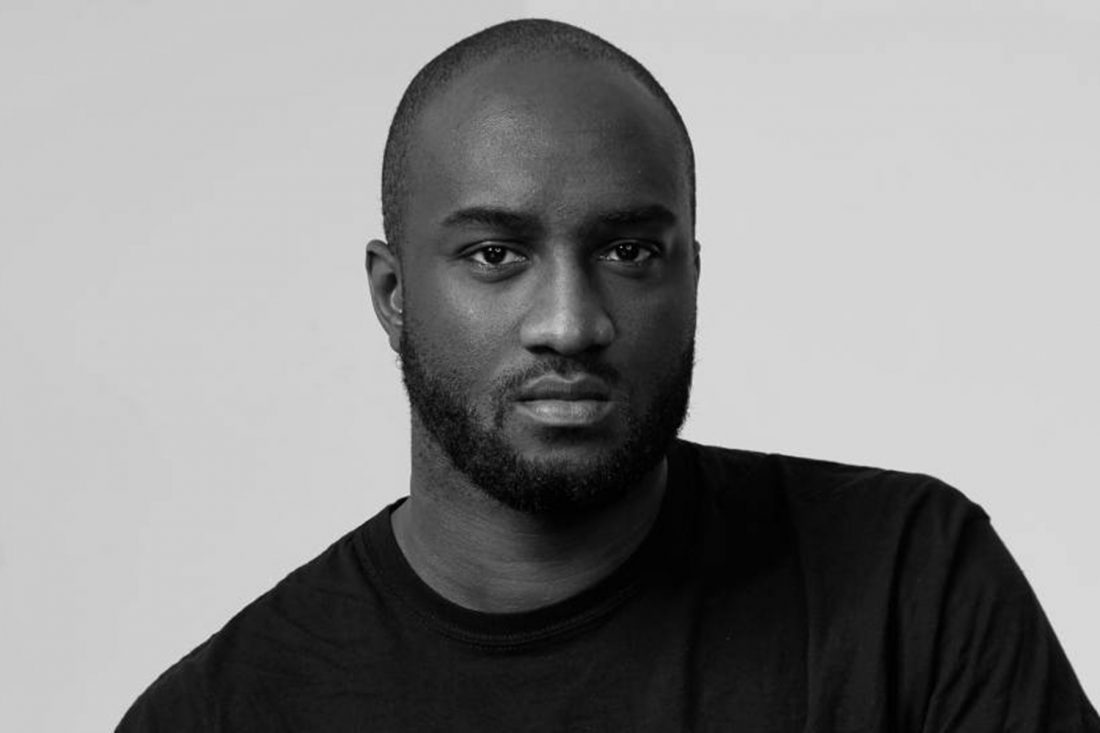 Virgil Abloh made headlines everywhere in the fashion world last week when he was officially appointed as Louis Vuitton's men's artistic director. The new role makes him the first African American to lead the fashion house's menswear line, replacing British designer Kim Jones.
"It is an honour for me to accept the position of Men's Artistic Director for Louis Vuitton. I find the heritage and creative integrity of the House are key inspirations and will look to reference them both while drawing parallels to modern times," Virgil announced via the brand's Instagram account.
While many have voiced their support for Virgil and LV's decision, some are sceptical about the future of the iconic French luxury brand under the helm of a streetwear-heavy designer. Others have responded to the latter in his defense, stressing on his undeniable appeal to millennials – a consumer group highly targeted by the biggest fashion houses today – as well as his numerous successes prior to his new position.
From being Kanye West's creative director to founding Off-White, here are 5 key things to know about the Chicago-born Ghanaian designer before the start of his chapter with Louis Vuitton.
He started DJ-ing by the name of Flat White in 1988
Virgil began DJing at the age of 18 through high school and college, naming A-Trak, Benji B and Gilles Peterson as his inspirations. Back then, he mostly performed at small gigs and parties but went on to perform bigger sets as his passion developed, ranging from a Las Vegas residency to music festivals and opening for Travis Scott.
In 2002, he became Kanye West's creative director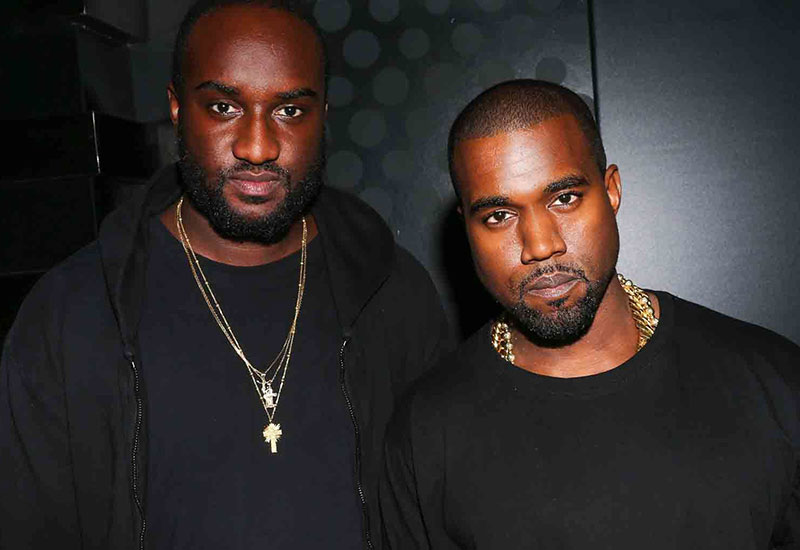 The two met when Virgil was 22 and he's been designing Kanye's album covers, sets, tour merch and more ever since. It's been 16 years now and they have fostered the kind of relationship that reflects in each other's accomplishments – especially in the territories of art and streetwear. "We're all the children of Kanye's trailblazing," Virgil told W magazine. "This generation wouldn't have the freedom to cross genres had it not been for his passion to find more than what was delivered to him."
Both Virgil and Kanye interned together at Fendi in 2009
Their paths were so intertwined that when Kanye wanted to learn more about fashion in 2009, Abloh followed suit – or was it the other way round? Regardless, both of them joined Fendi as interns around the same time and were required to work the regular nine-to-five, get their supervisors coffee, operate the photocopy machine, and…you get the point. Oh, and they were paid $500 a month to do all of that. Michael Burke, who is currently the chief executive of Louis Vuitton and the CEO of Fendi at the time, claims he has followed Virgil's career since then.
He launched his first luxury streetwear label, Pyrex Vision in 2012…
Three years after his internship at Fendi, Virgil launched Pyrex Vision. The contemporary menswear label featured custom screen-printed Champion t-shirts and dead-stock Ralph Lauren flannel T-shirts (which he bought at a discount, by the way). It quickly caught on with streetwear fans, in part due to partnerships with famous artists like A$AP Rocky and of course, Kanye.
…which led to the launch of Off-White in 2013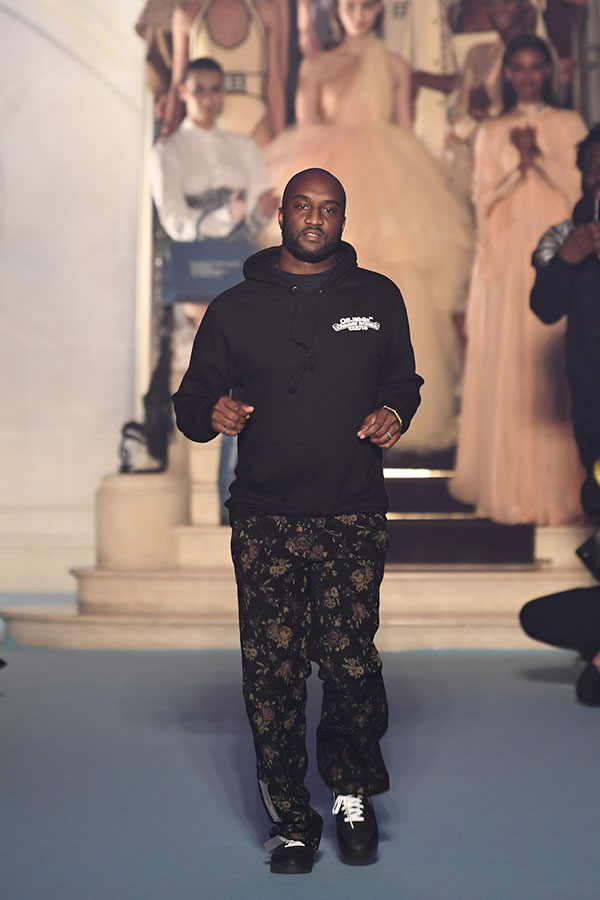 Though Virgil shuttered Pyrex Vision within a year, it laid the foundation for something bigger. Enter Off-White in September 2013, set to bridge the gap between functional streetwear and high fashion. The next few years saw the Milan-based label gaining a cult-following, drawing in celebrity fans including the Hadid sisters, Rihanna, Drake and Jay-Z.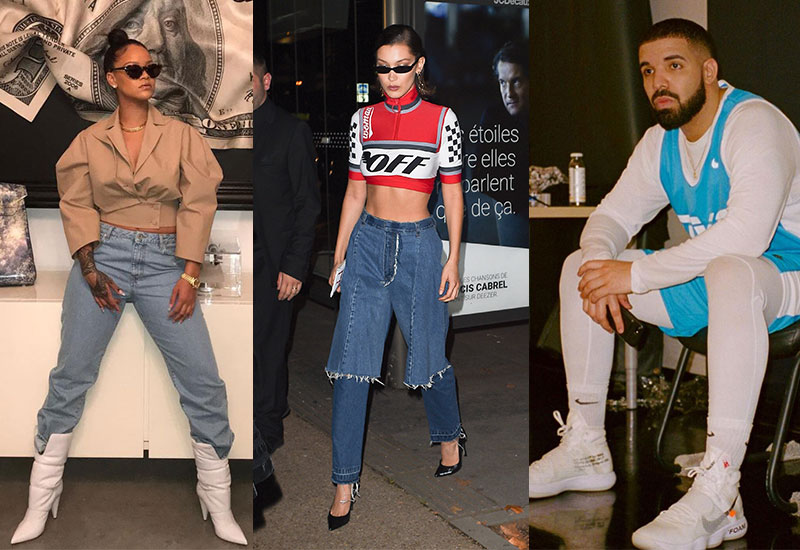 Today, Off-White has 3.2 million followers on Instagram, while Virgil has 1.9 million. By comparison, Raf Simons and Rick Owens have 746k and 864k followers respectively on their label's official accounts, which add to about 1.6 million – a number short of Virgil's despite their head start in the industry.
There may be other factors contributing to the numbers, of course; but the fact is, Virgil has commendably developed a name for himself and his brand in under five years whereas many designers take over a decade to gain that level of respect and success. If that doesn't speak of his credibility and vision, we don't know what does. And as he celebrates his 38th birthday this year, he has one more achievement to be proud of.
Congratulations, Virgil.