Gucci has outdone itself once again when it comes to mind-boggling runway shows.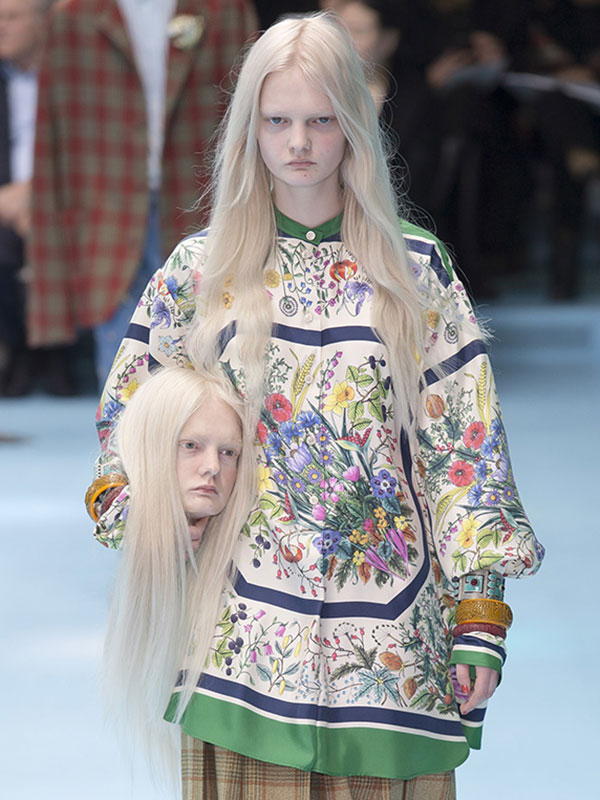 To call Gucci's Fall 2018 show 'weird' is an understatement of the understatement of the year.
You'd think one would get used to the idea by now, but no, Gucci has outdone itself once again when it comes to mind-boggling runway shows. The set itself was the first indication of what to expect – though it could never really prepare you for what would come next.
Inside the Gucci Hub, the environment was that of an operating room complete with huge LED lamps, fire doors and panic bars, plastic chairs arranged like those in a waiting room, and surgical chairs in the middle of the space.
"We are the Dr. Frankenstein of our lives," Alessandro Michele said. "There's a clinical clarity about what I am doing. I was thinking of a space that represents the creative act. I wanted to represent the lab I have in my head. It's physical work, like a surgeon's."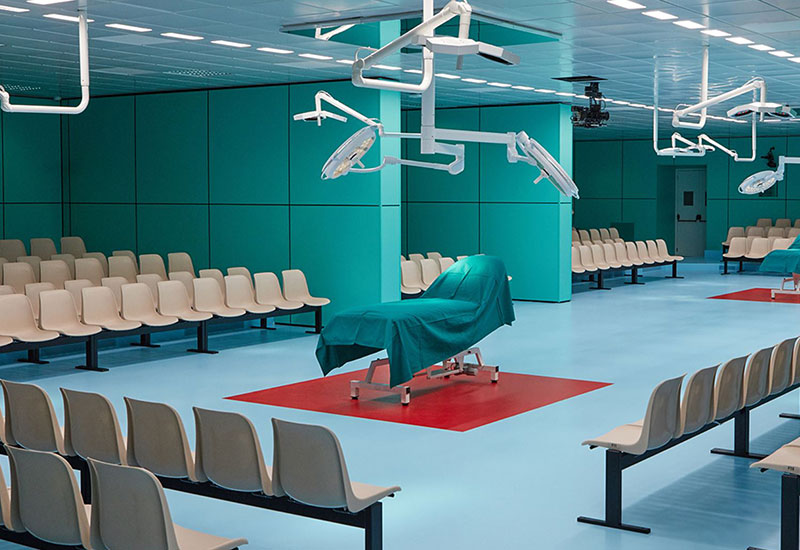 The physical work he was referring to was clearly manifested in the following 90 looks. There was a wider amalgam of cross-cultural symbols, time periods, and pop-culture references compared to last season.
Chinese-style pyjamas and a pagoda hat hinted at Eastern orientations; turbans pointed at Sikh culture; English tweed, Fair Isle knits and American Major League team logos were among the Western references; ruffled lame dresses reminisced the '80s; and a sweater reading "Faster, Pussycat! Kill! Kill!" was a plain ode to Hollywood.
But let's skip all that and jump to the elements that will stir up conversations for quite some time.
In lieu of bags, some models carried human heads (shaped after their own), baby dragons, iguanas and snakes. One had a third eye on her forehead. A few had a unibrow. Still others had a sheer garment bag layered over their looks (or was that meant to be a body bag?!).
This is Gucci now – living in a period Michele calls "the post-human era". In the words of Taylor Swift, are you ready for it?
See the collection below.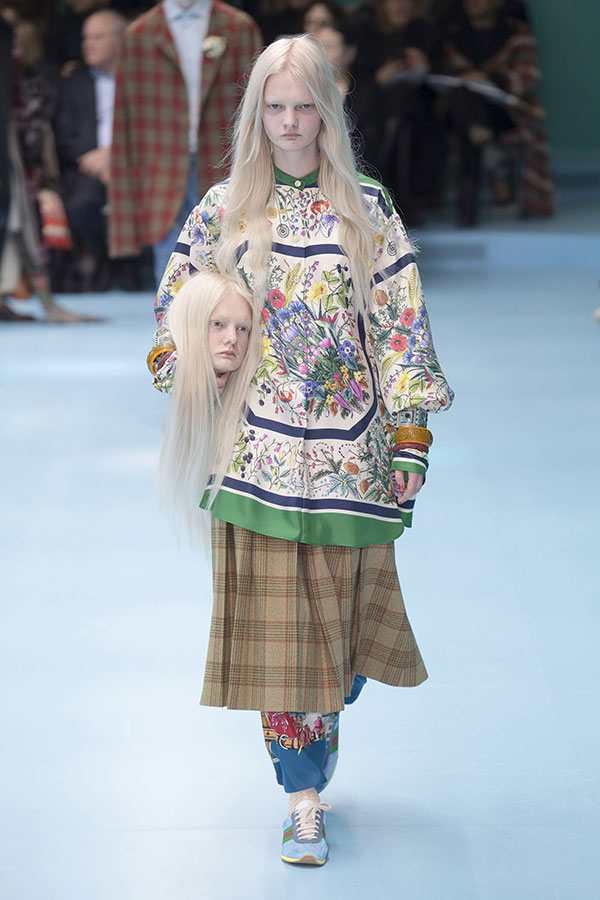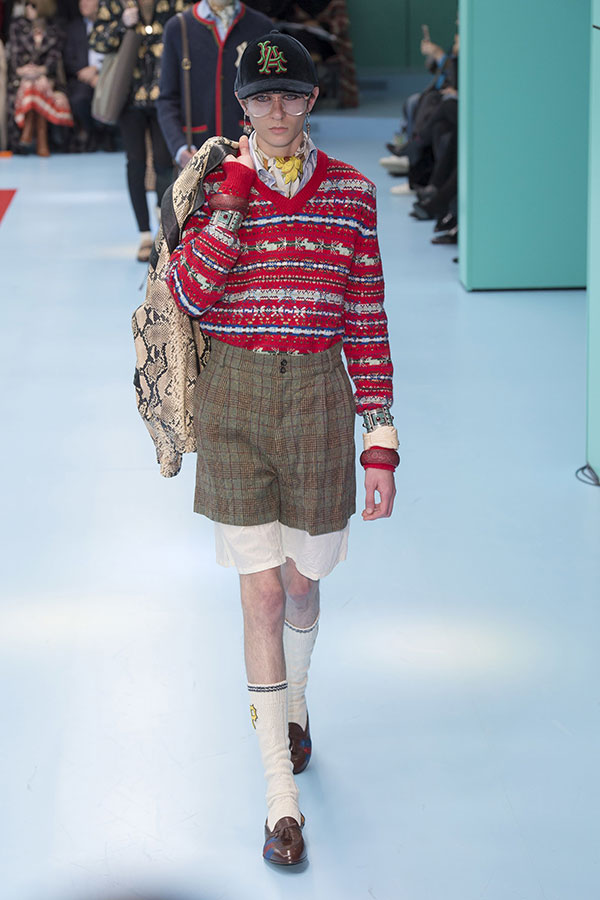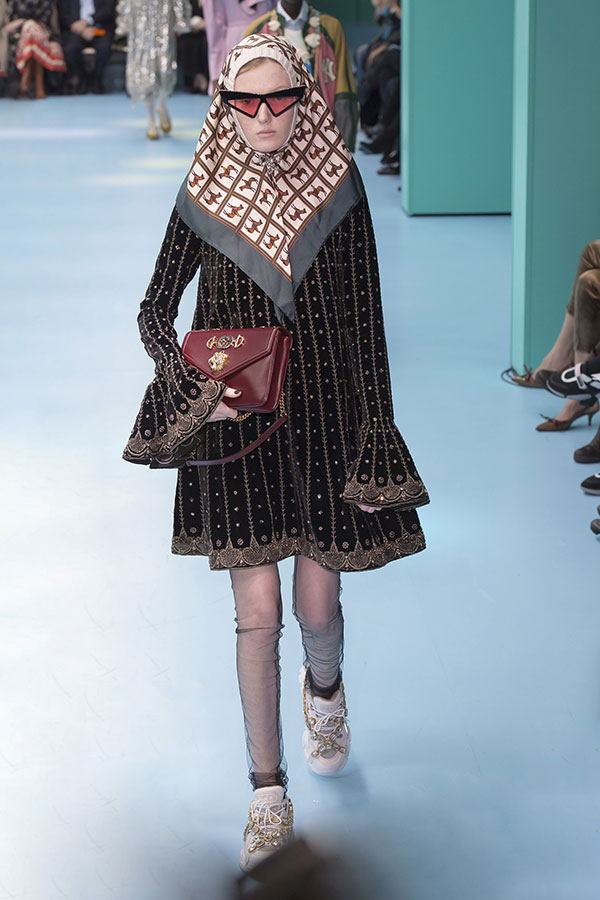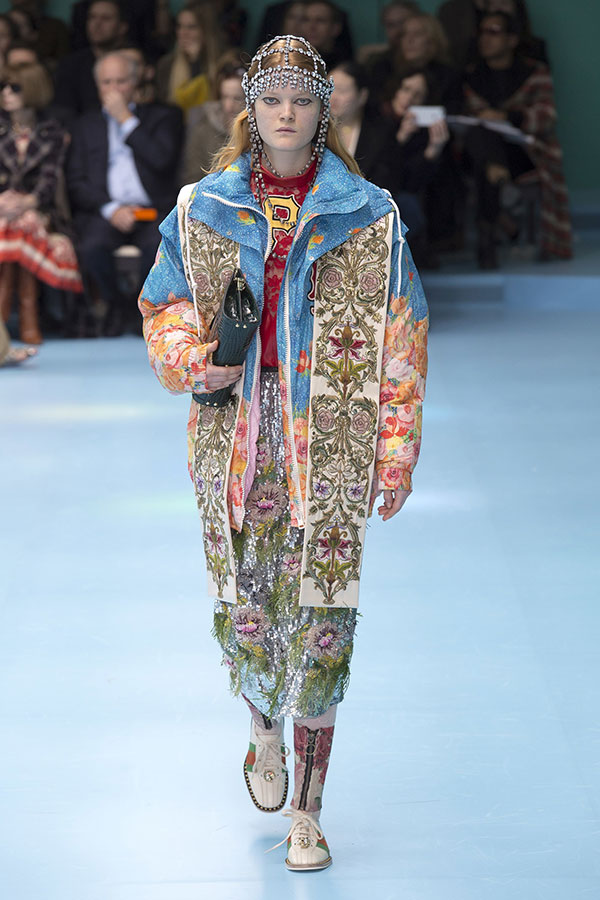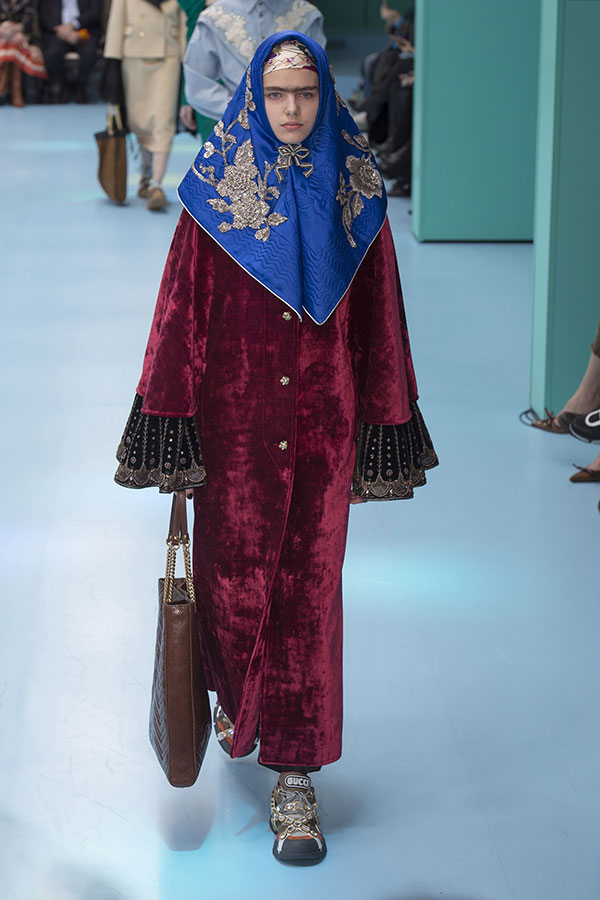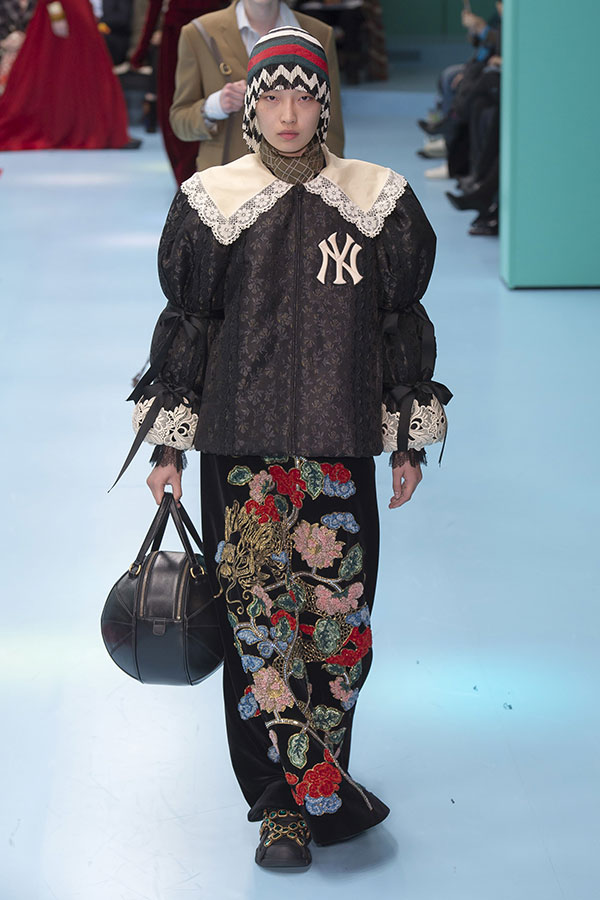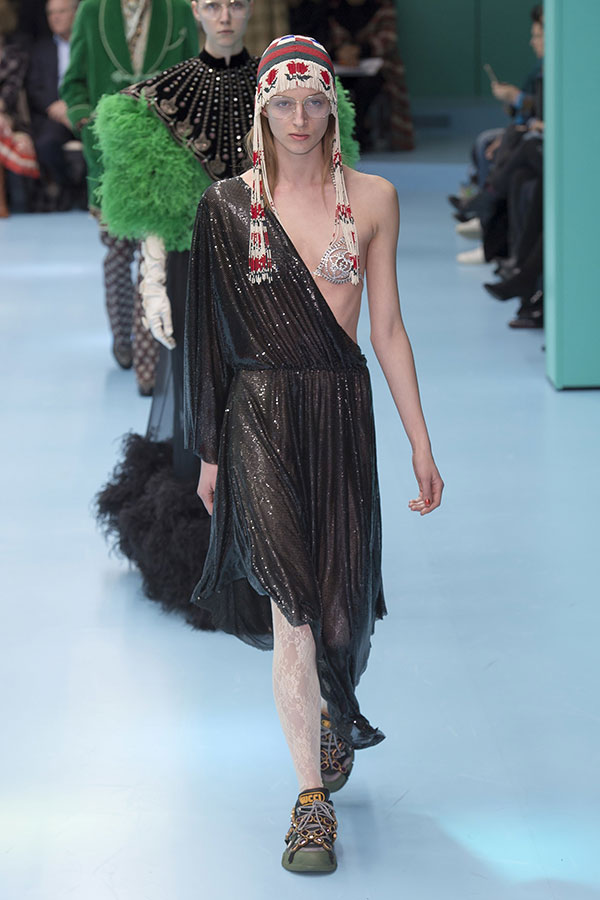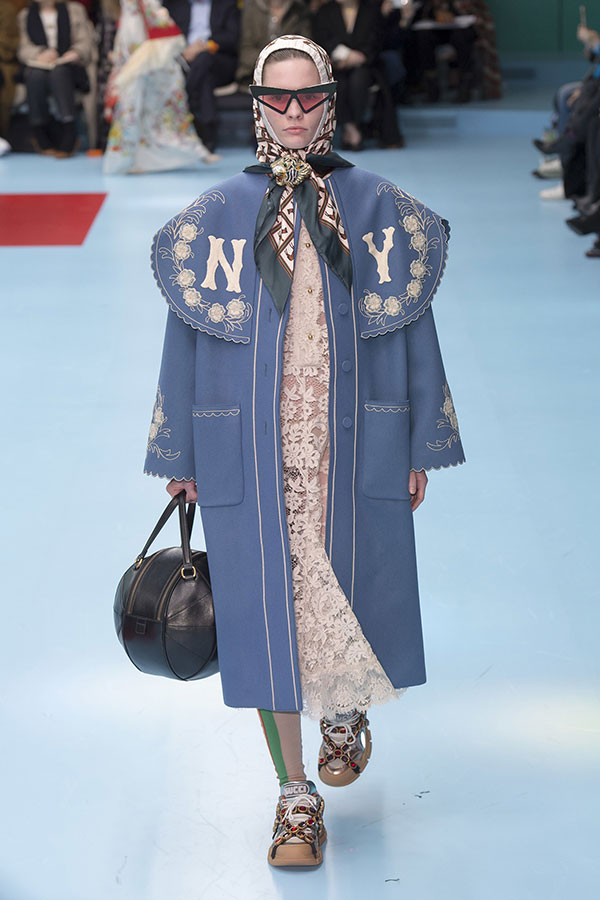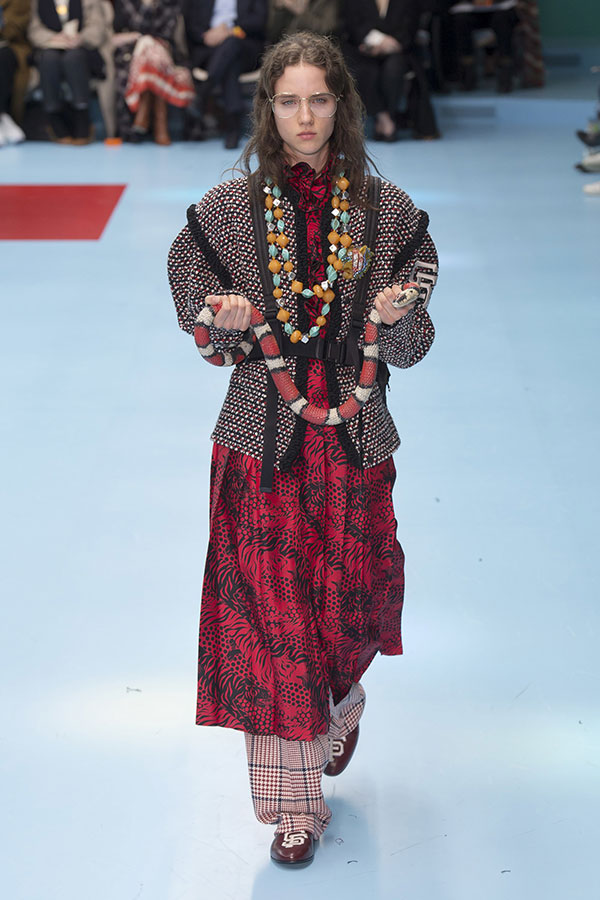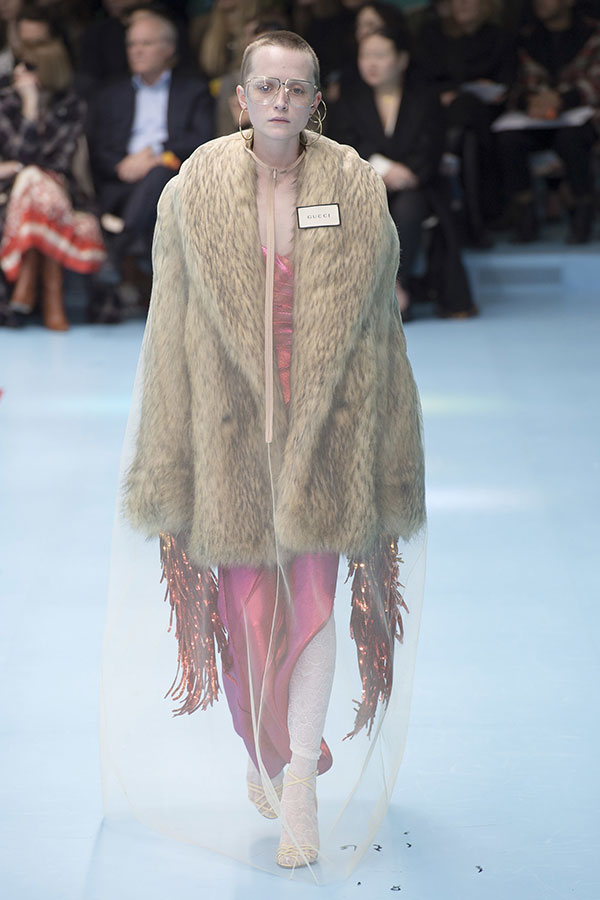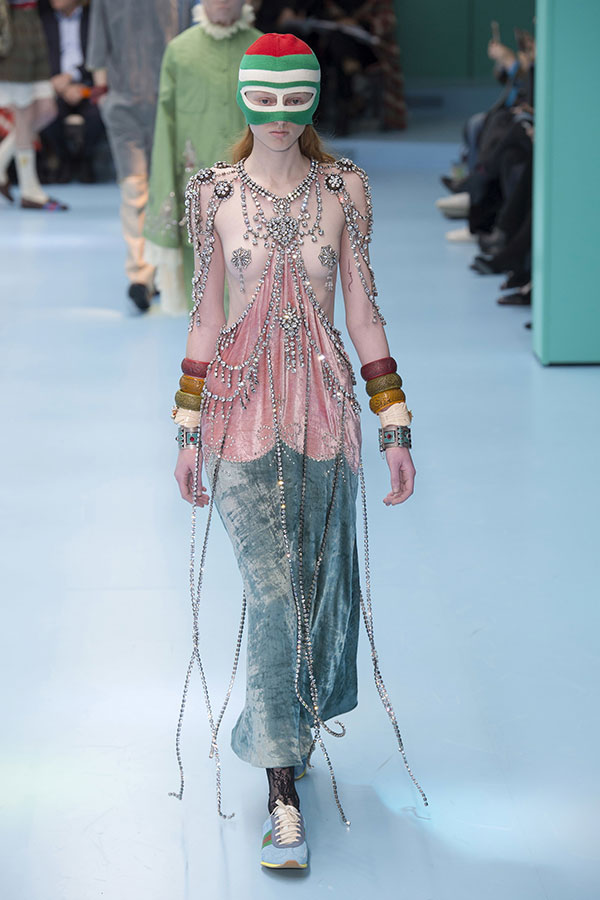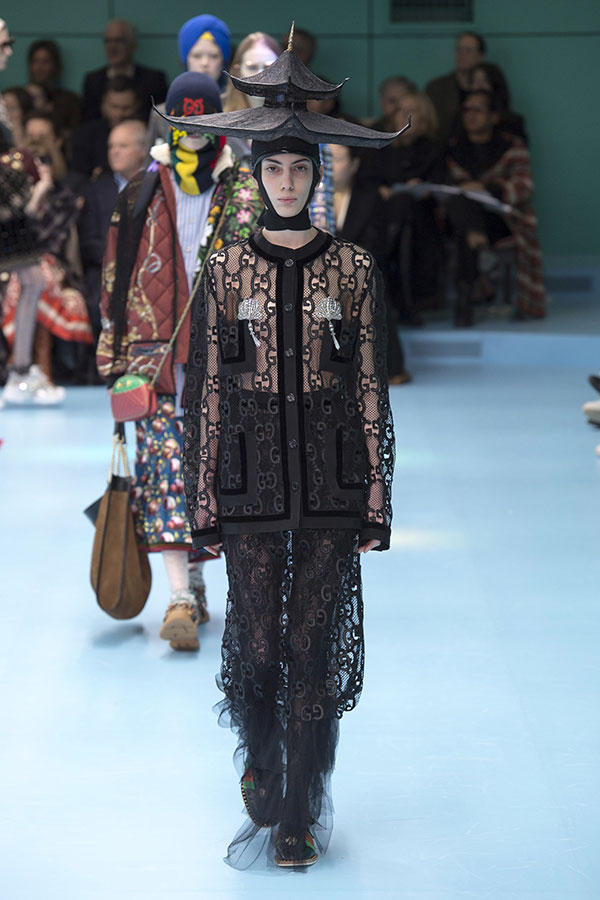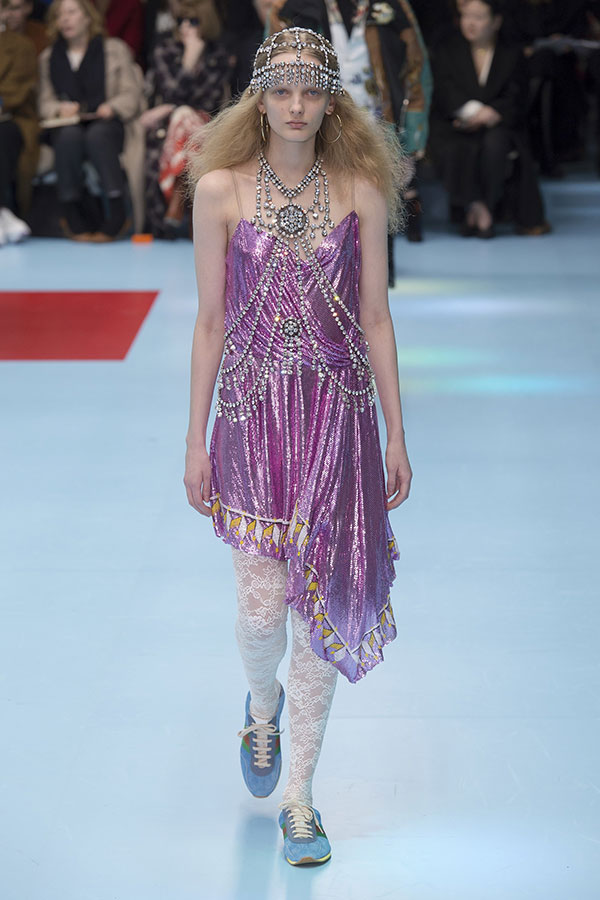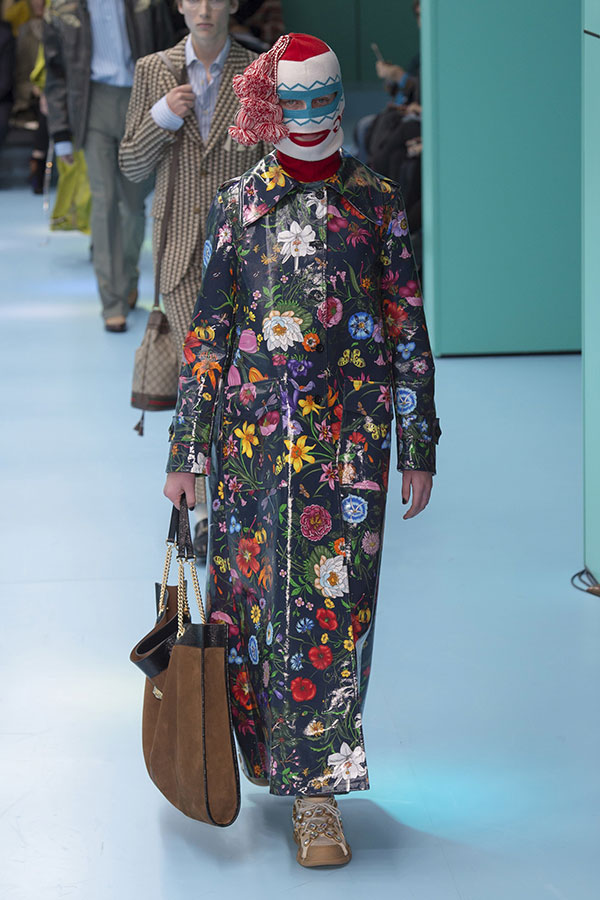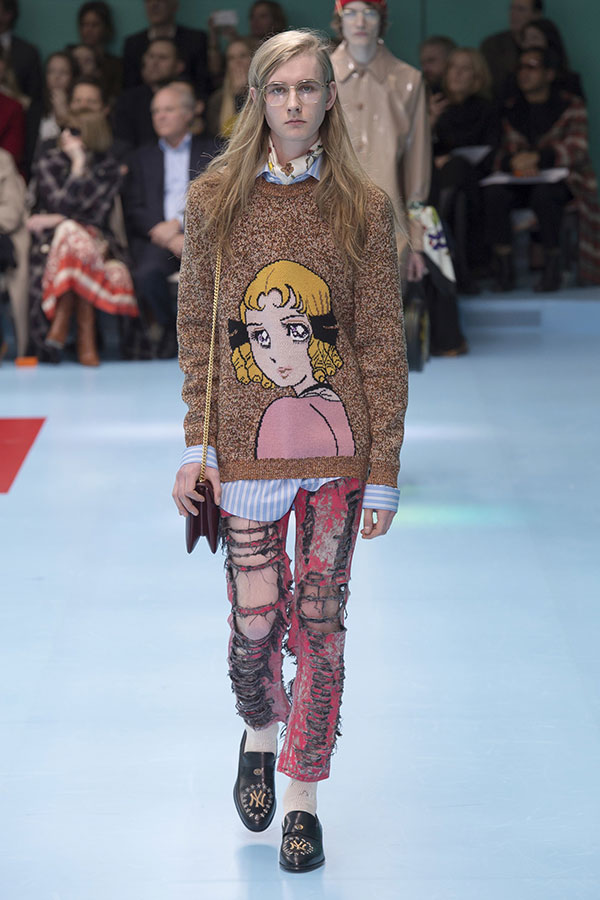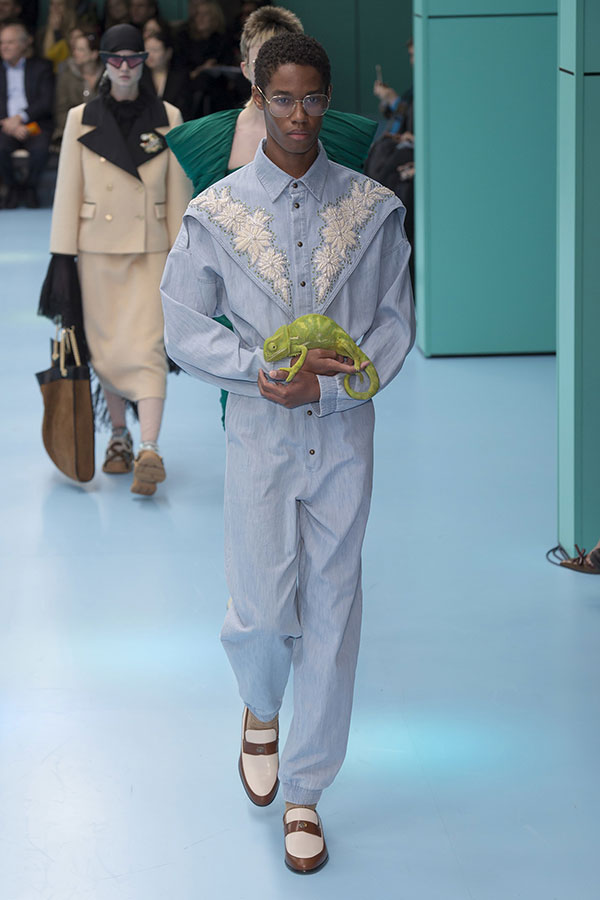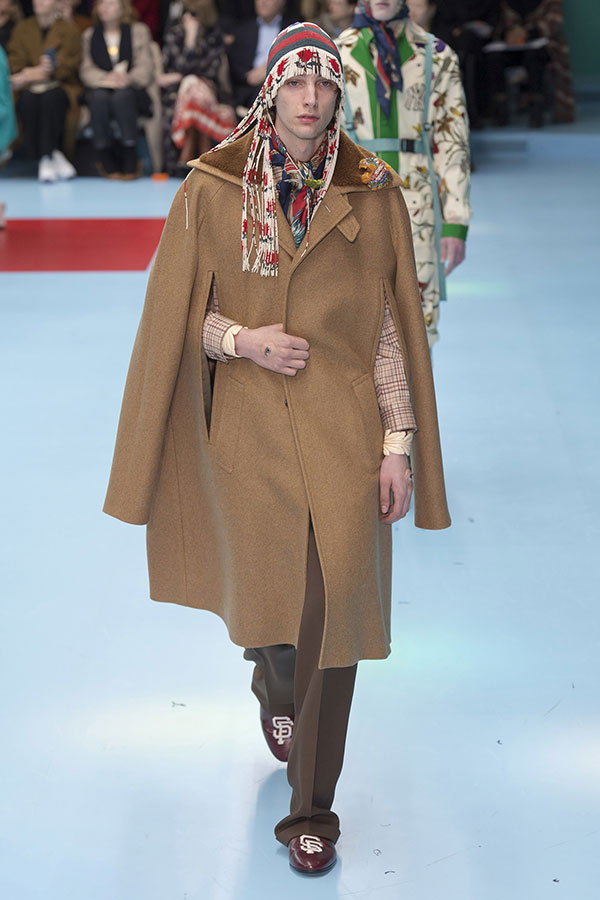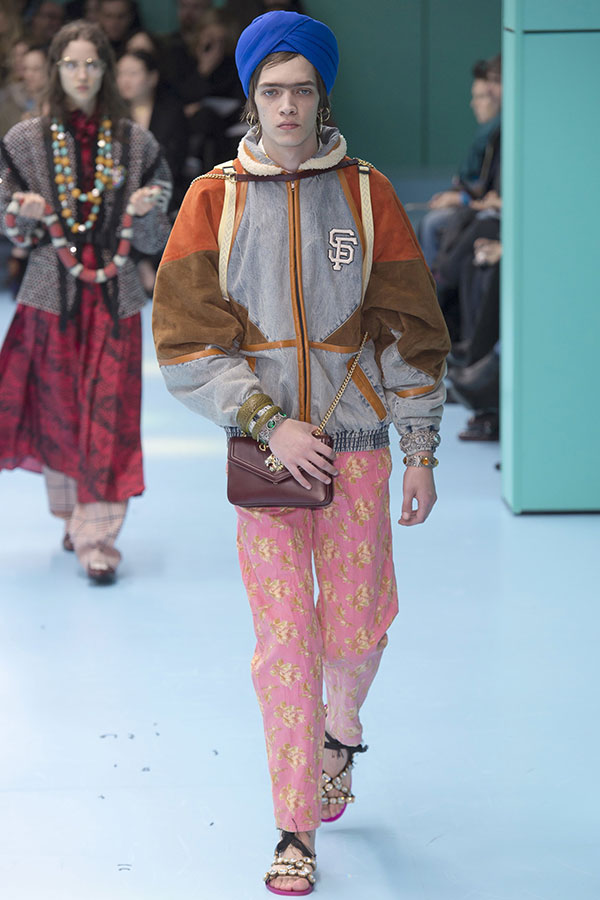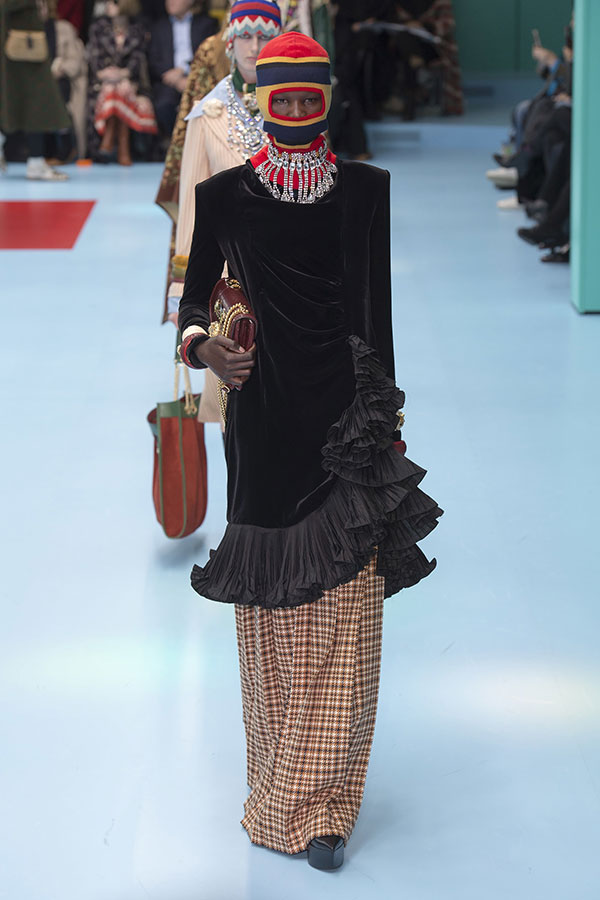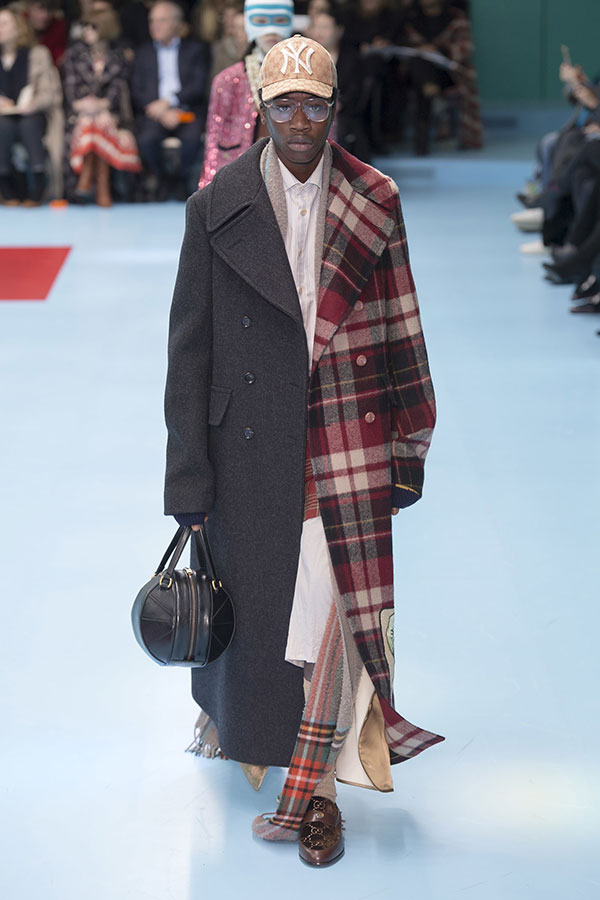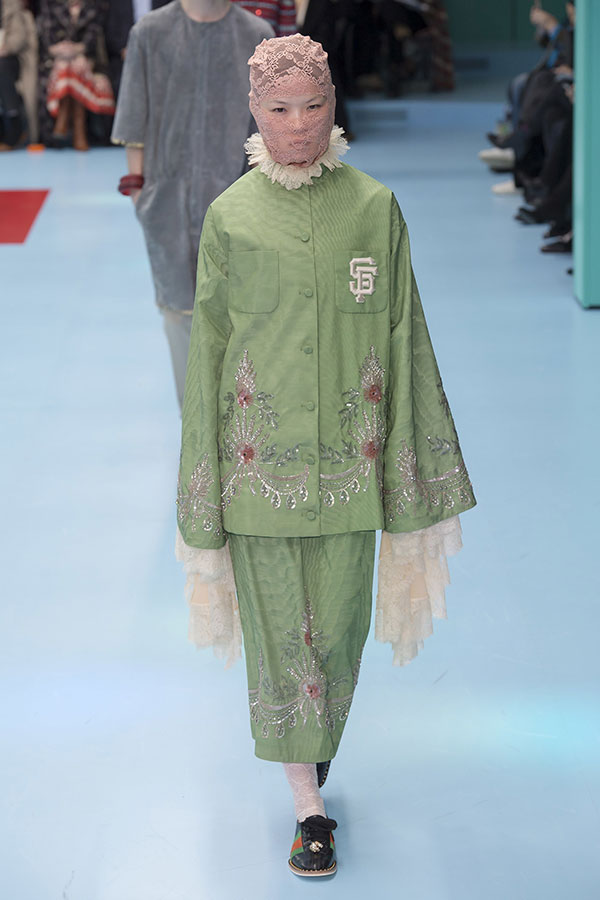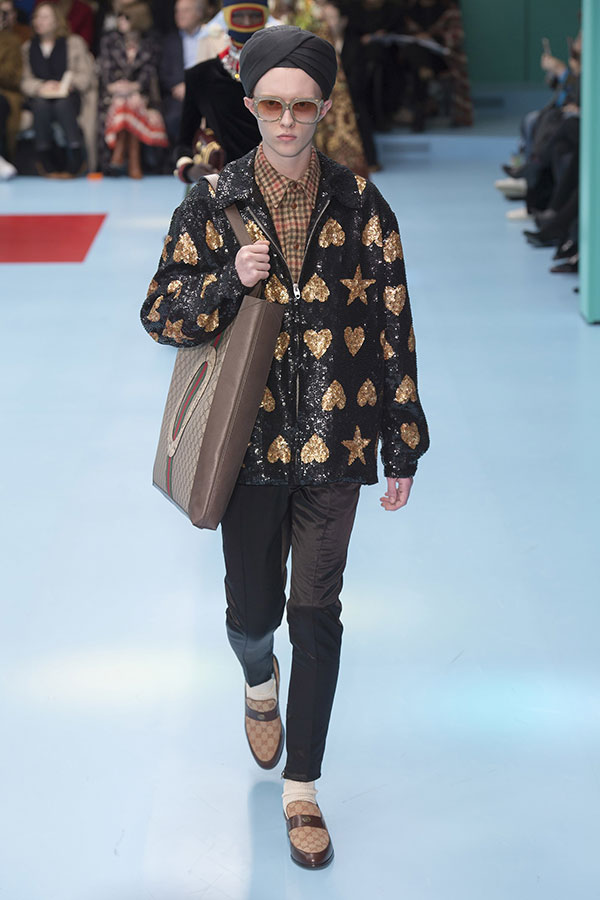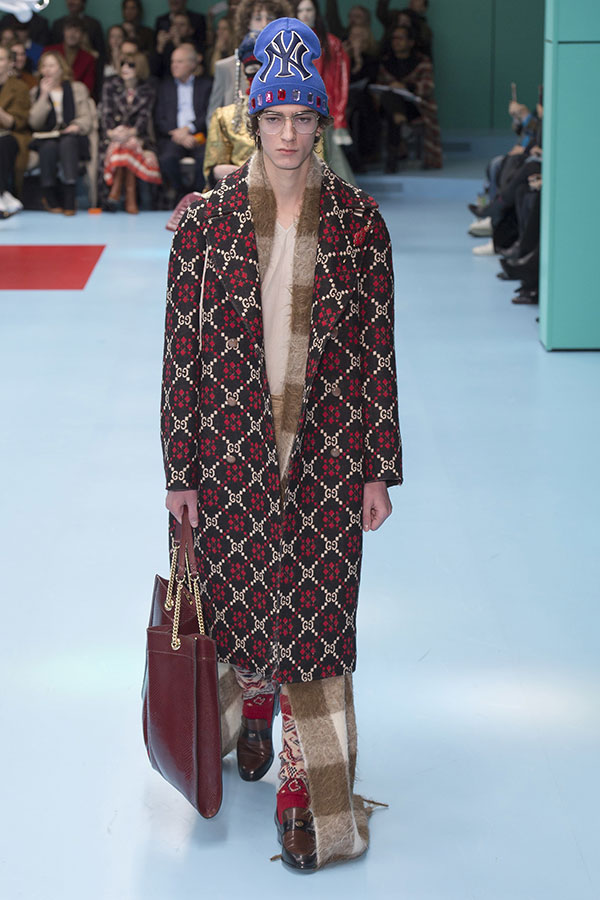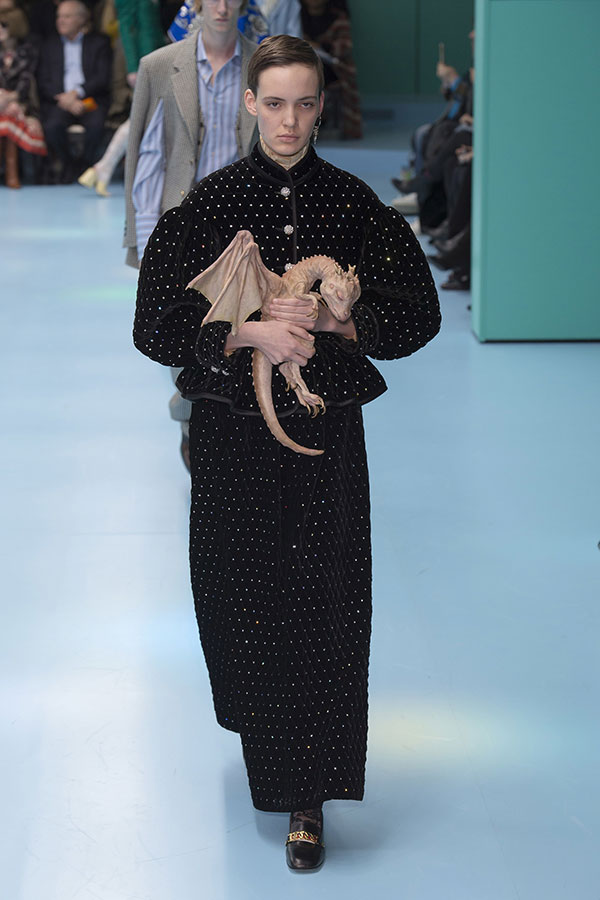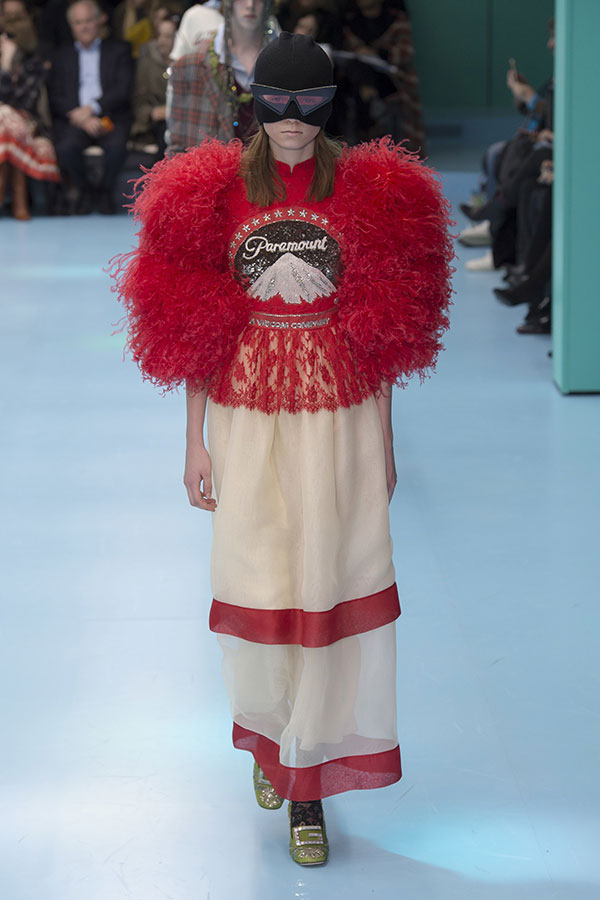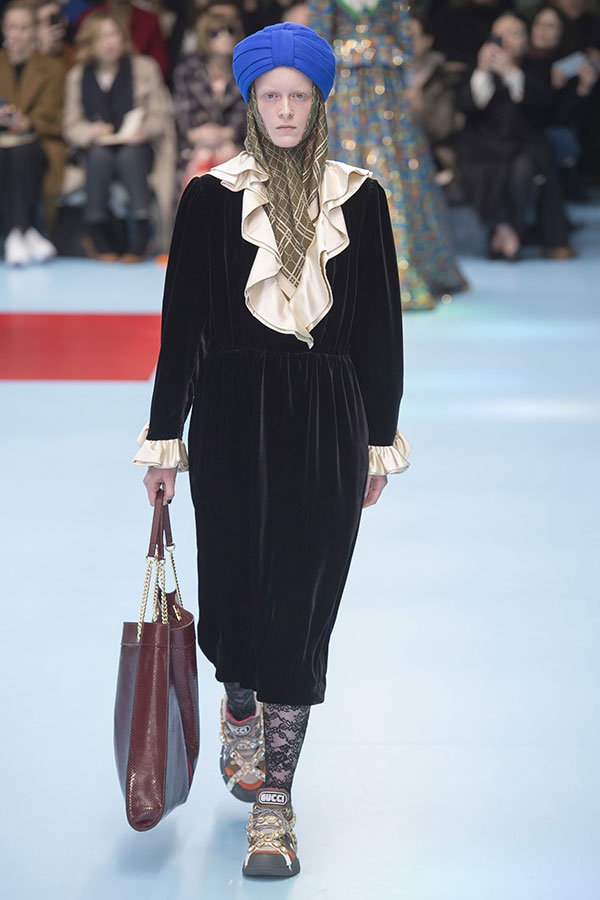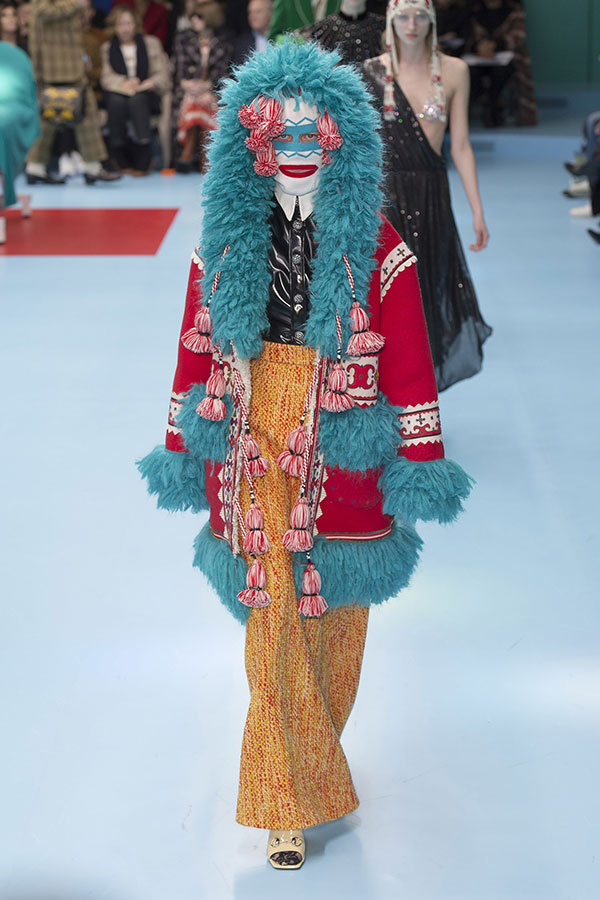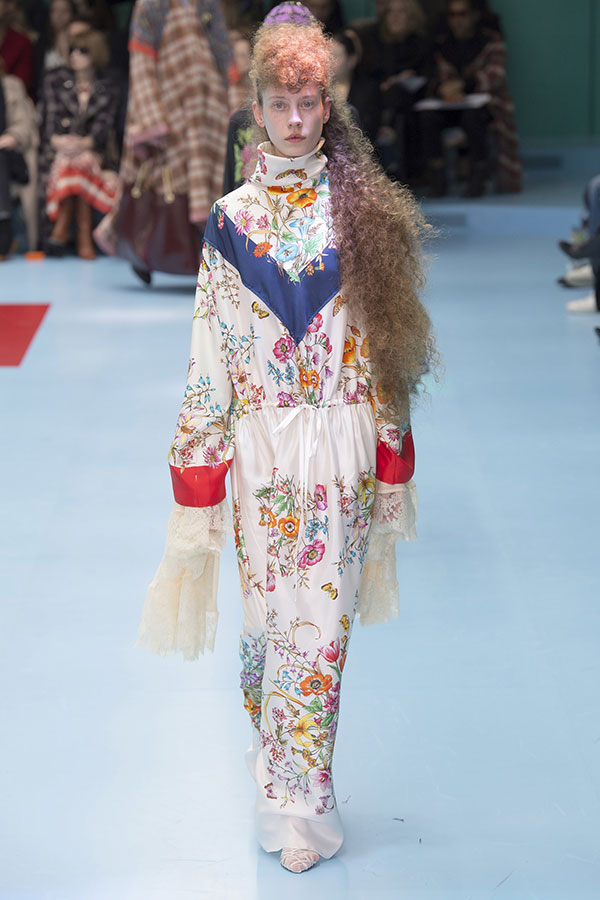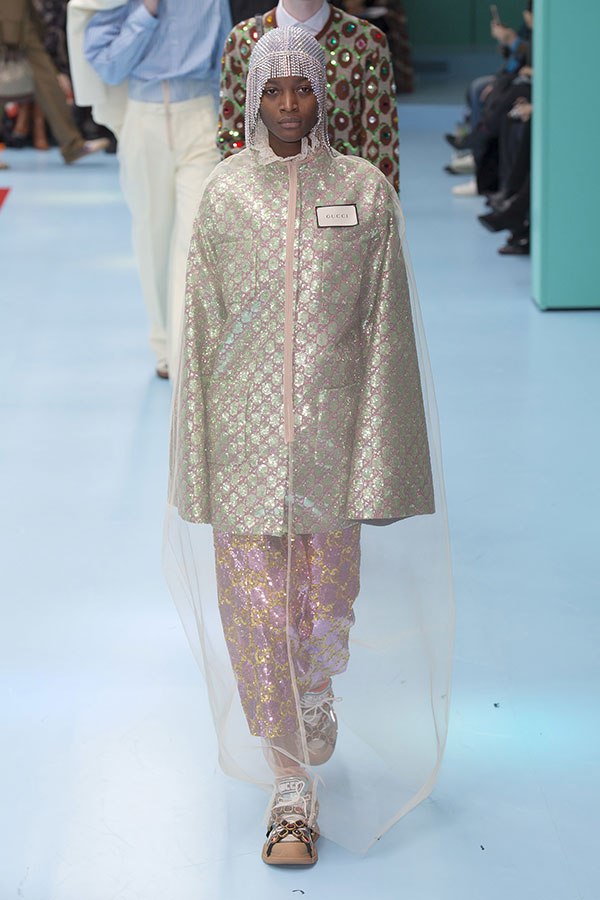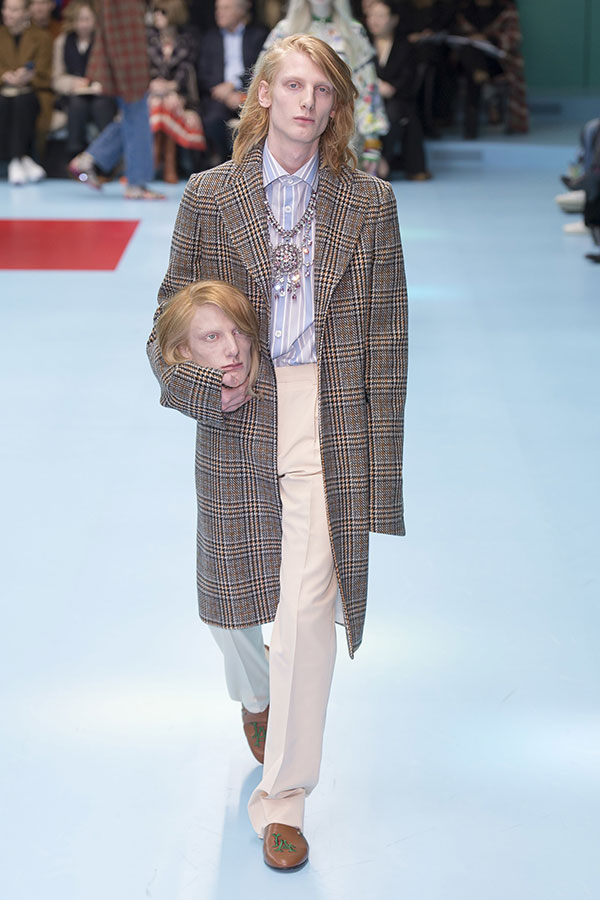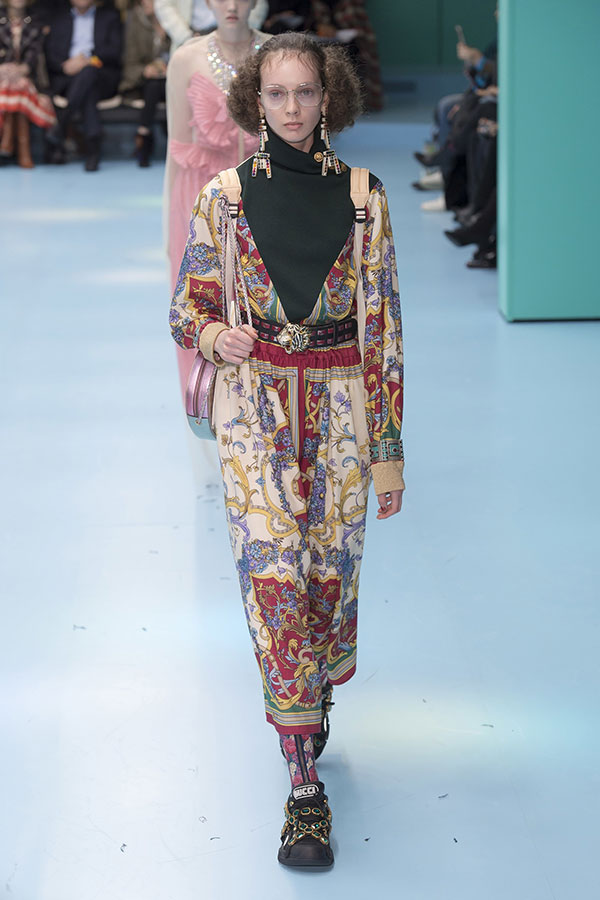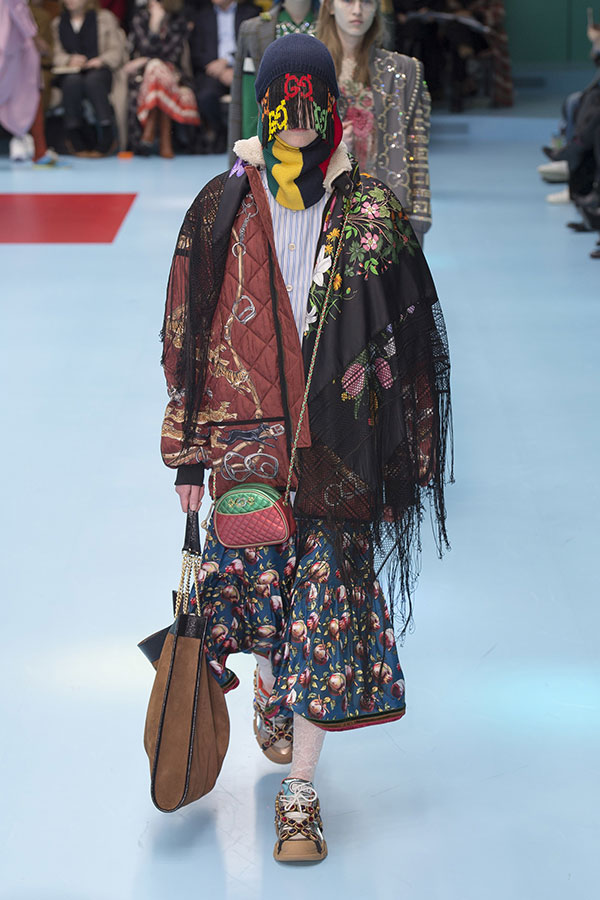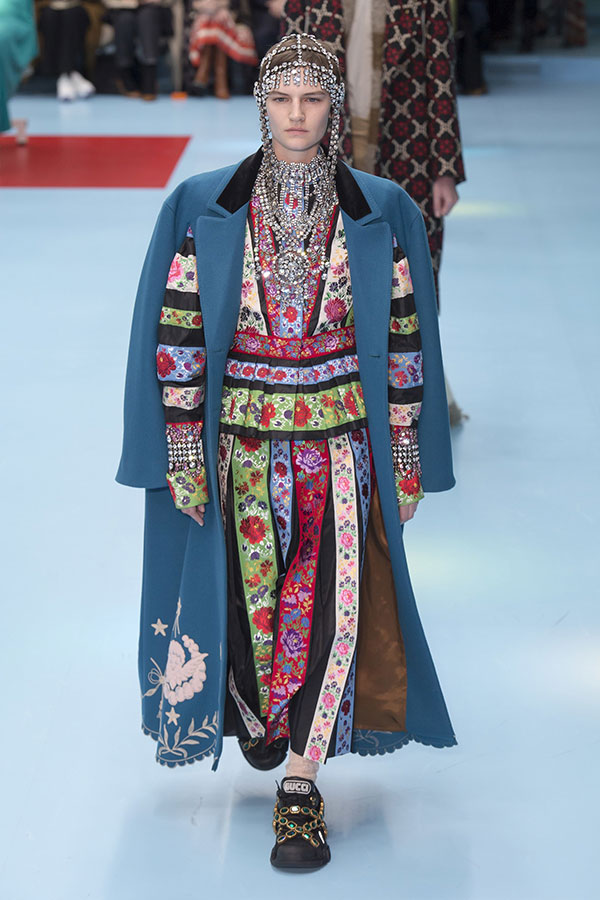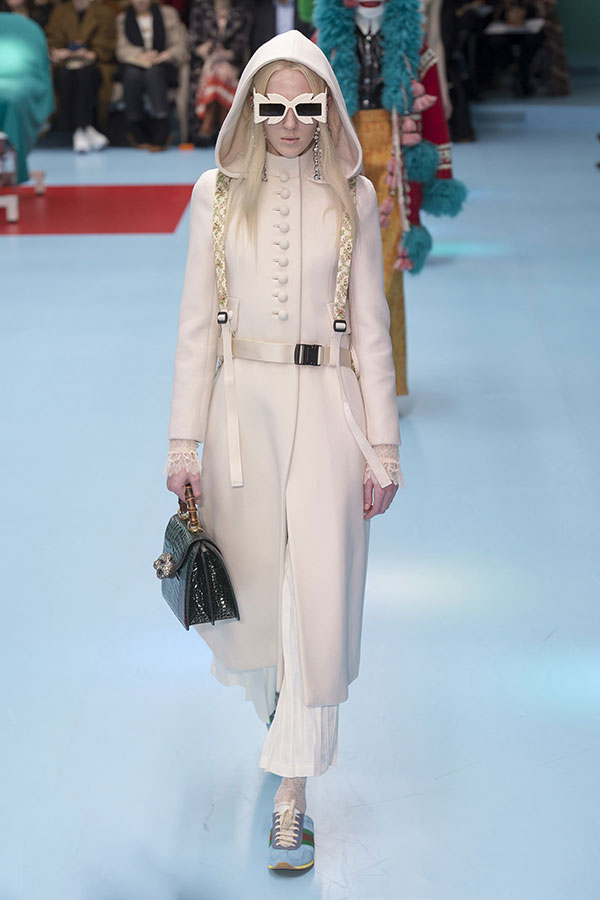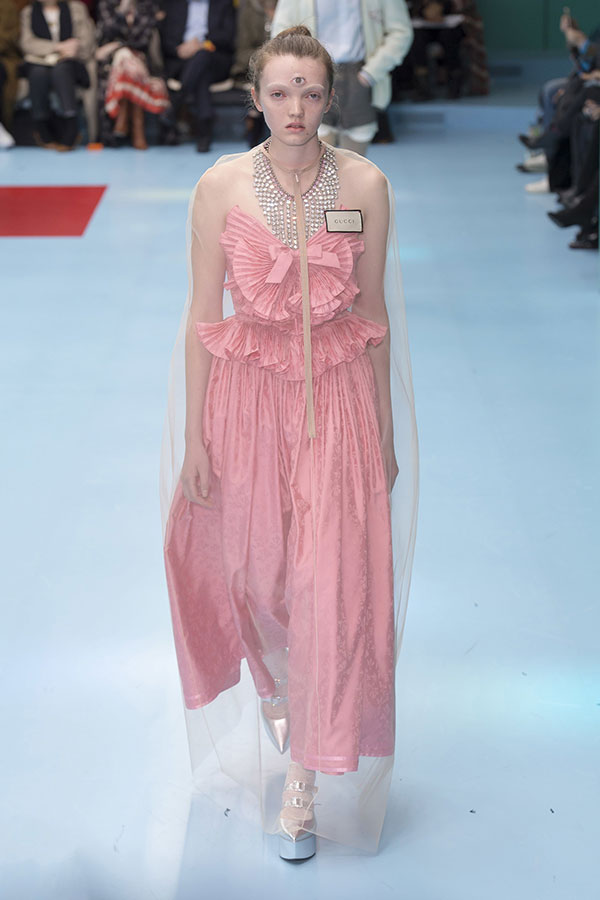 Images: Courtesy of Gucci