"Changing the world also means changing clothes".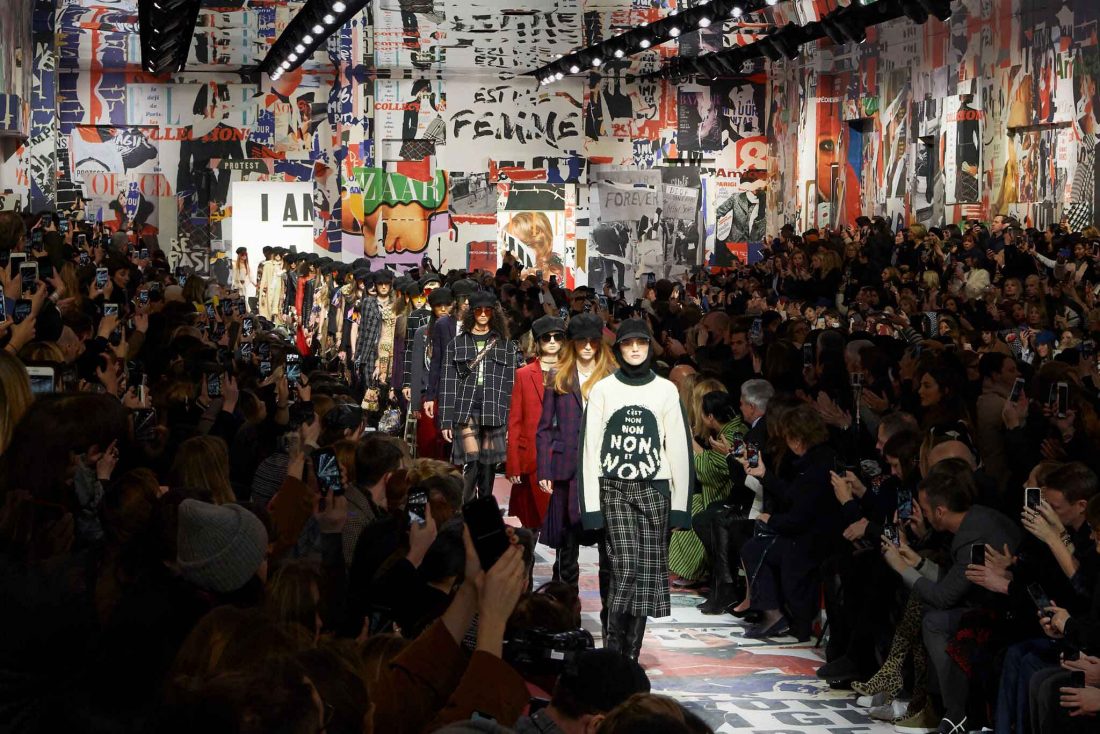 Don't hold your breath thinking Maria Grazia Chiuri has had enough to say about feminism because she sure as ever ain't going to stop. Dior's Fall 2018 show is another powerful display of her fierce advocate for women's rights – this time through the re-enactment of student protests that took place a half-century ago in the very city of Paris.
Everything from the exterior of the show space to the runway set and collection called the resistance era to mind.
En route to the Musee Rodin where the show was held, a collage wall reading feminist slogans like one 1955 quote from Hilary Clinton reading "Women's Rights Are Human Rights" gave first indication of the fact.
Inside, about 3000 posters plastered the walls, runways and benches, reiterating the message through vintage fashion magazine cutouts and protest art. It took 150 people and three weeks to complete the massive installation – only a fraction of the turnout and duration of its precedent – but the outcome sent a jarring message nonetheless.
The collection itself cleverly resonated the 1960s uprising too. Take for example, the opening model's sweater which as good as shouted "C'est non non non et non!" (translated as "It's no no no and no!") and another bearing an oversized peace sign.
Then, there were subtler hints such as the patchworks piecing together archival Dior prints (blending perfectly with the walls and such); various embroideries on organza dresses; and kilts of different lengths paired with biker-inspired thigh high boots – all expressing a spirit of freedom through the mix of fabrics, shapes and details.
Hats were the uniform for all models, with newsboy caps replacing the berets of last Fall. Other accessories include coloured-lens sunglasses, the house's signature Lady Dior bags, and a new monogram buckle belt.
The overall looks may appear more masculine and ostentatious than expected from the house, but that's because Chiuri believes "changing the world also means changing clothes". And if there's one fashion designer to spearhead the fourth feminist wave happening now, our vote is on Chiuri.
See the collection below (swipe left for more).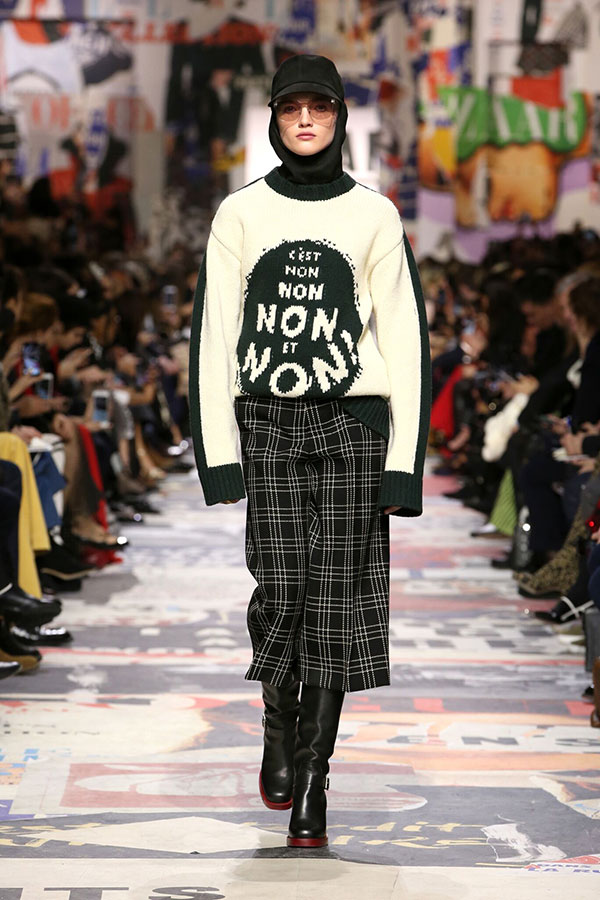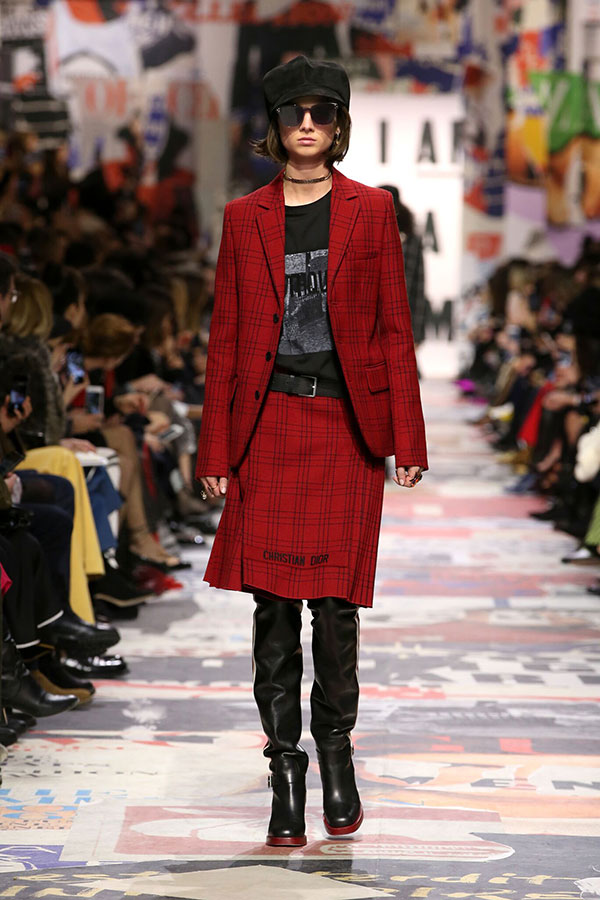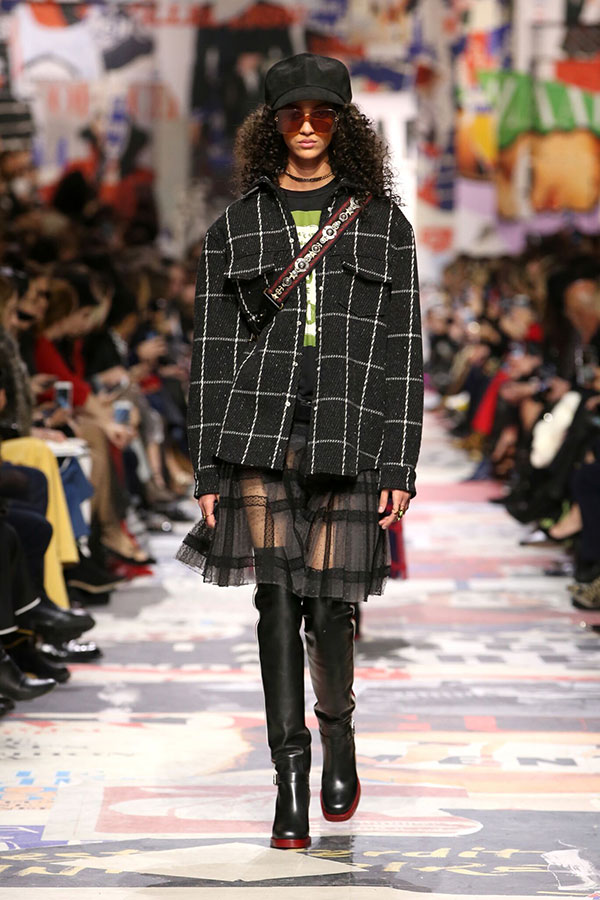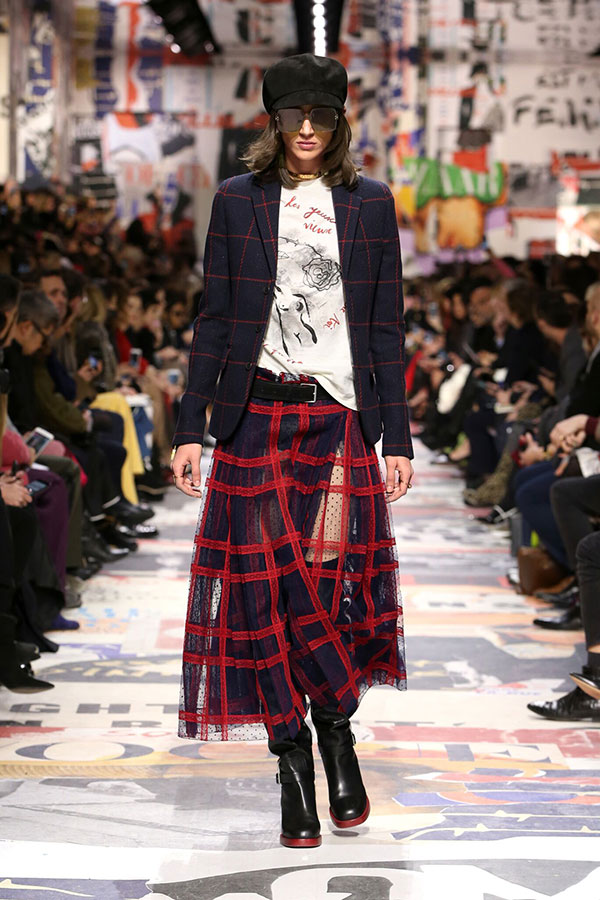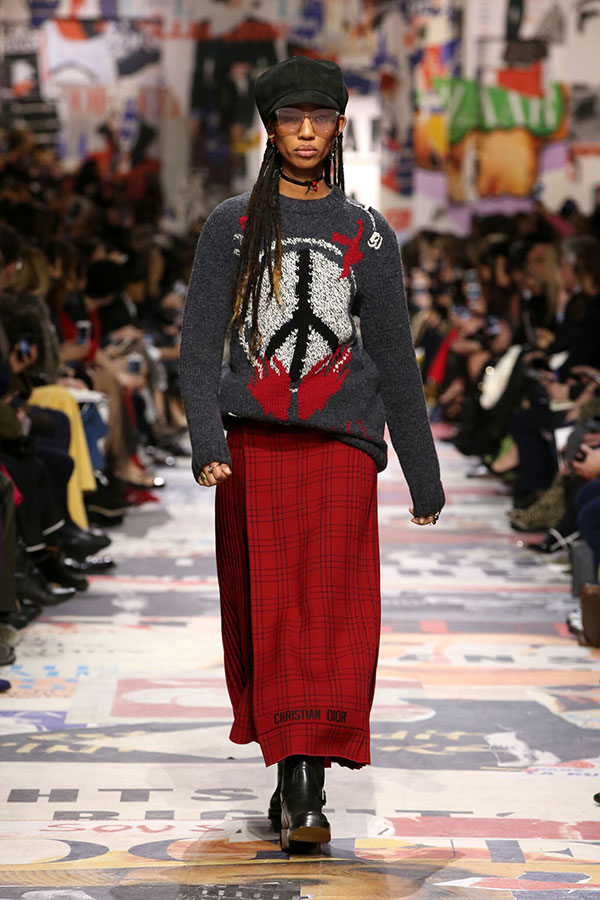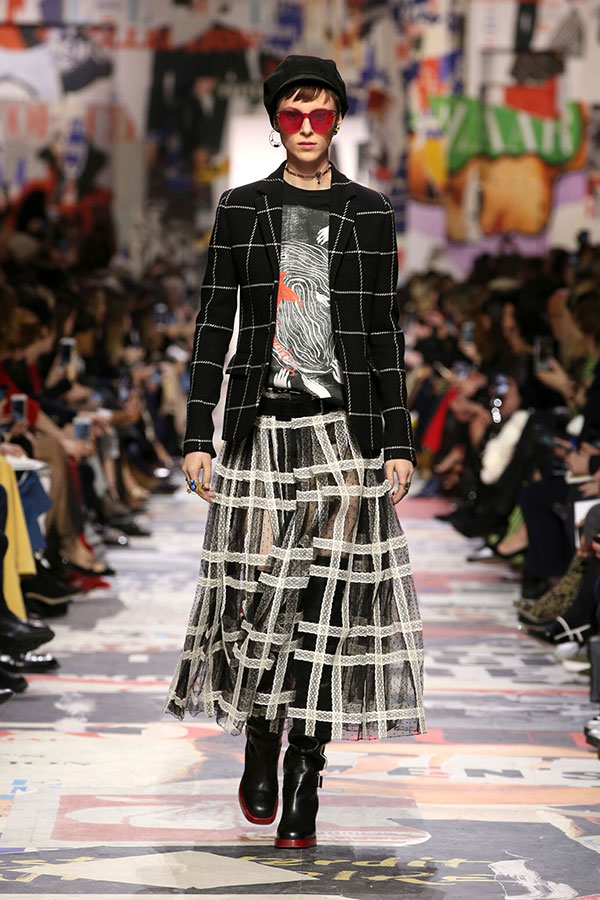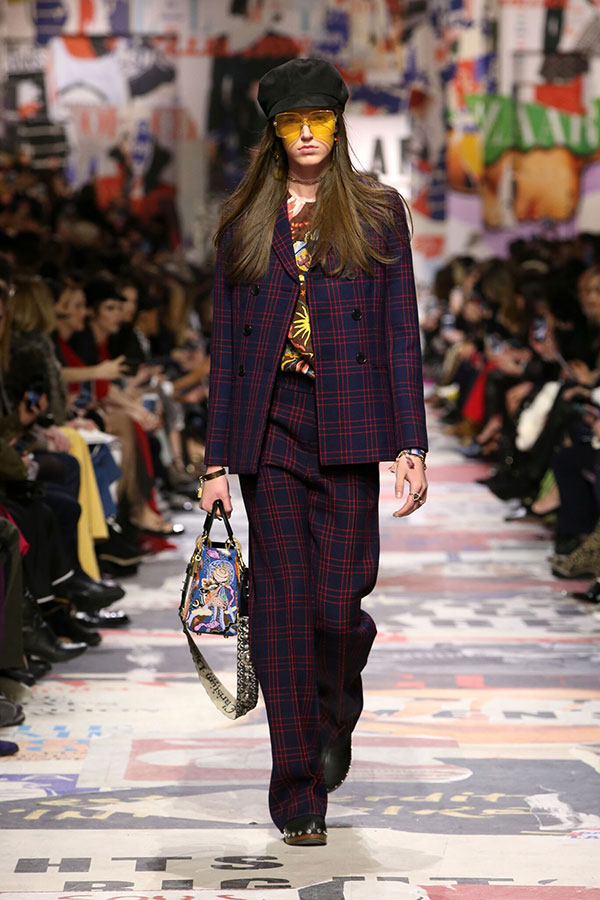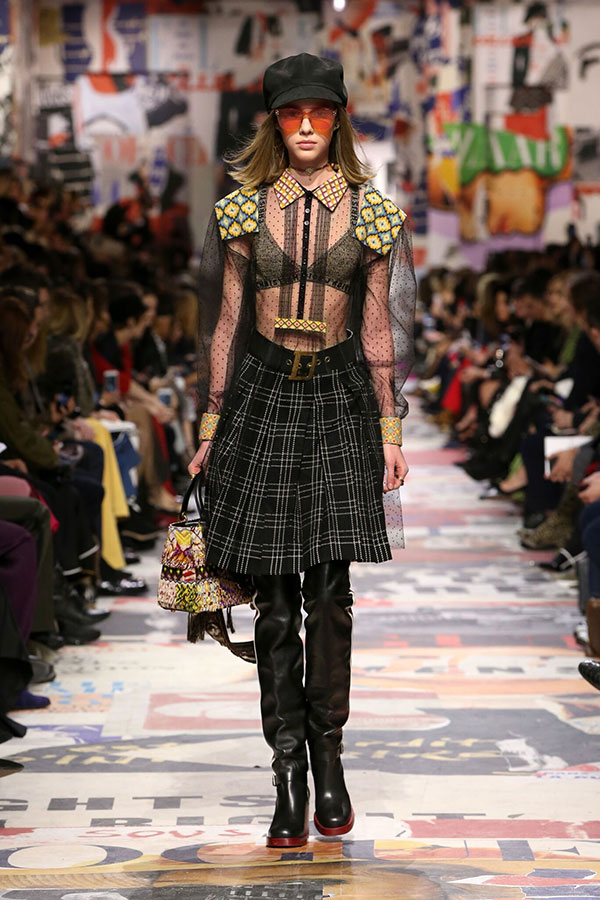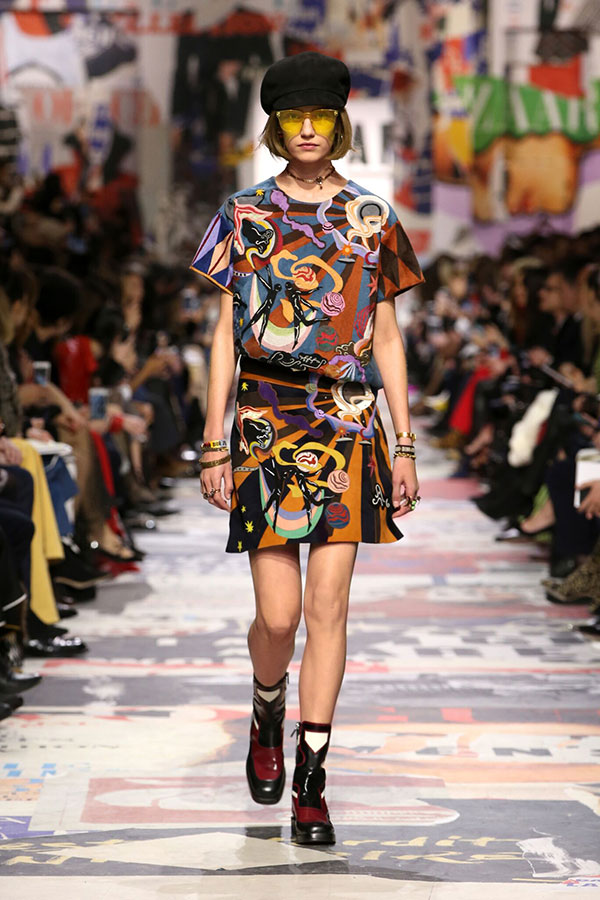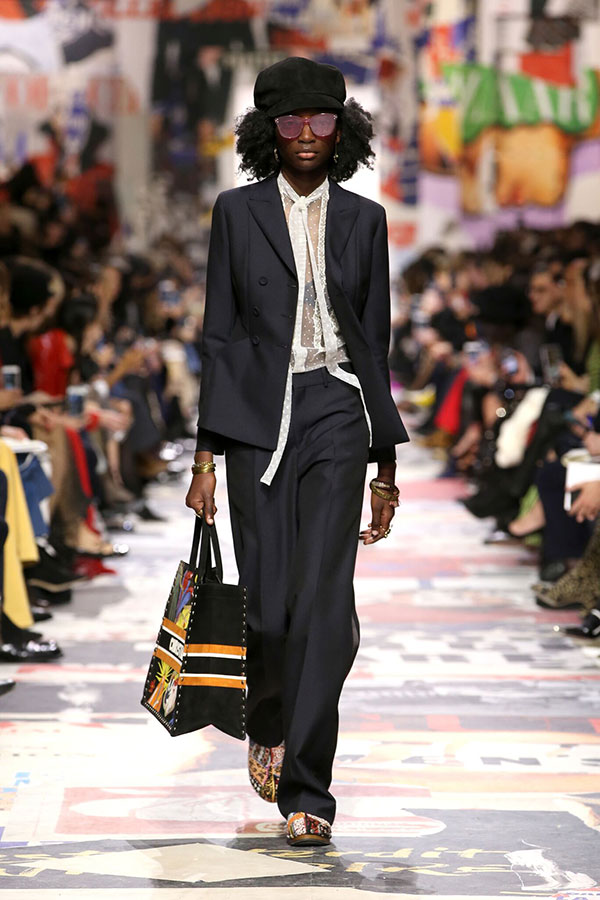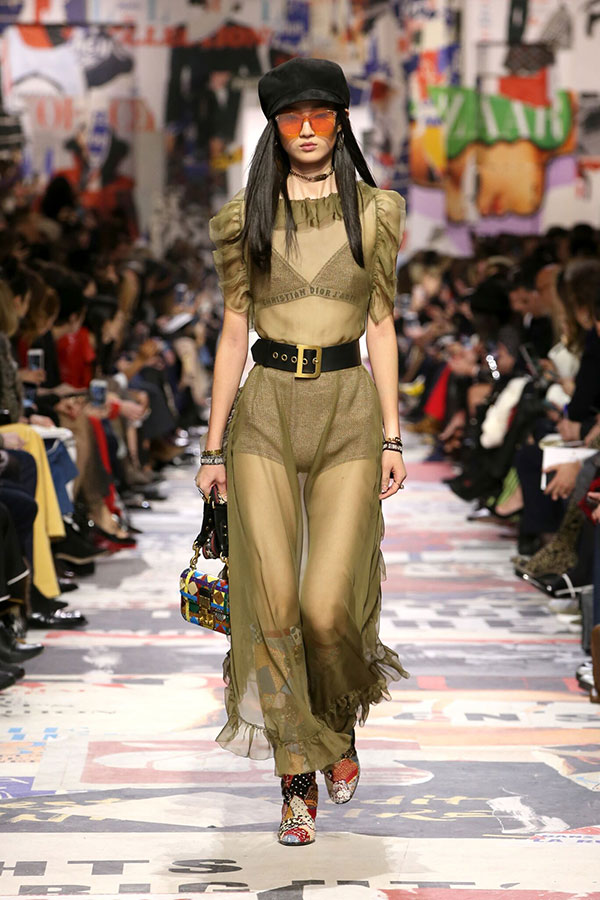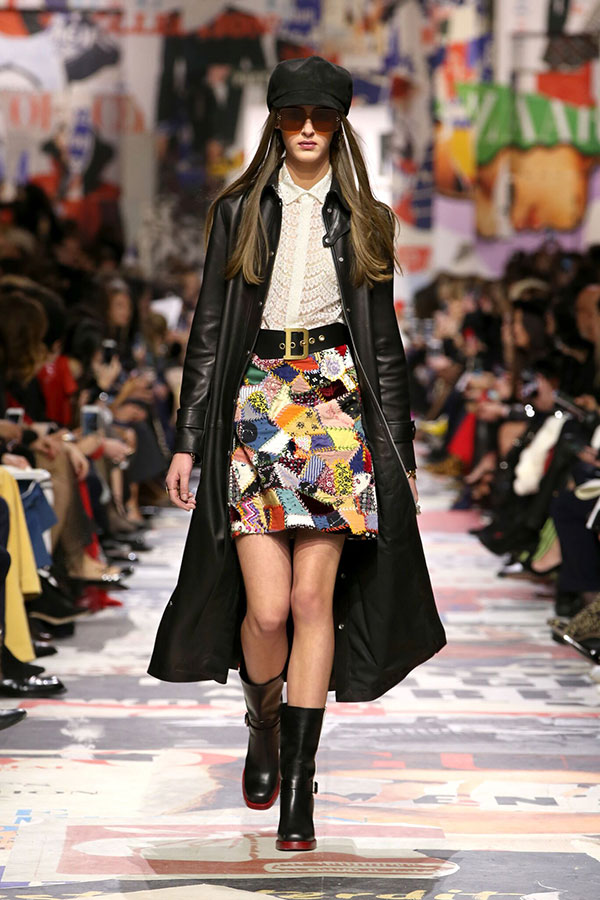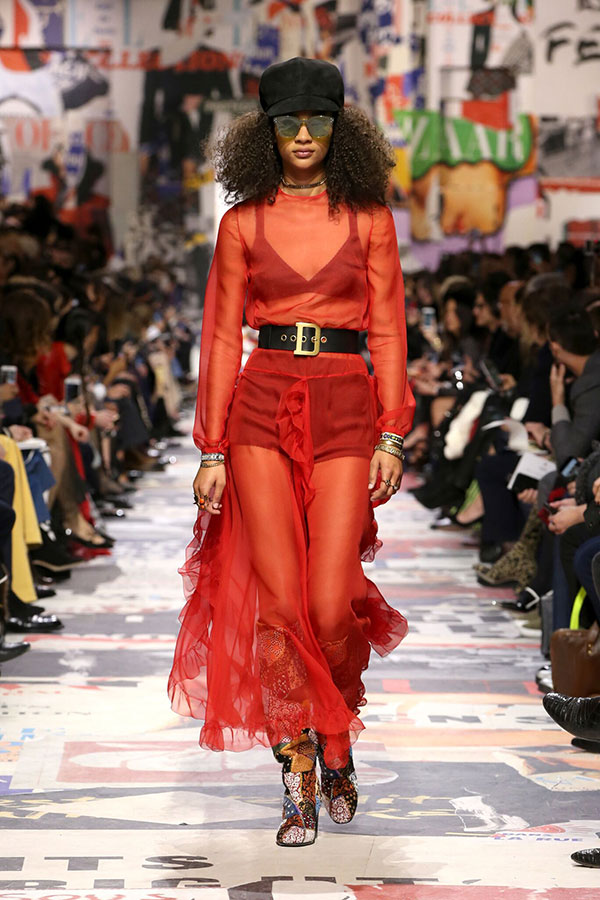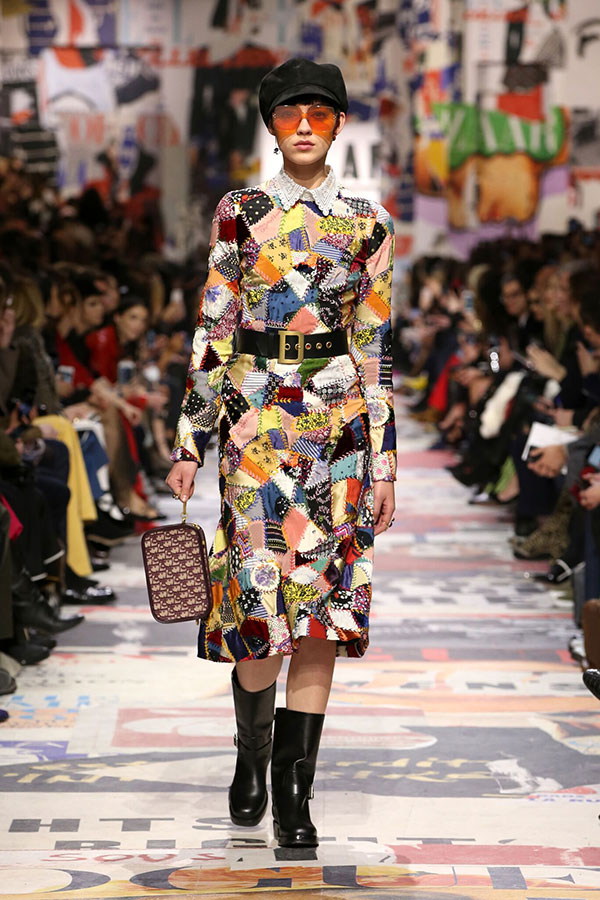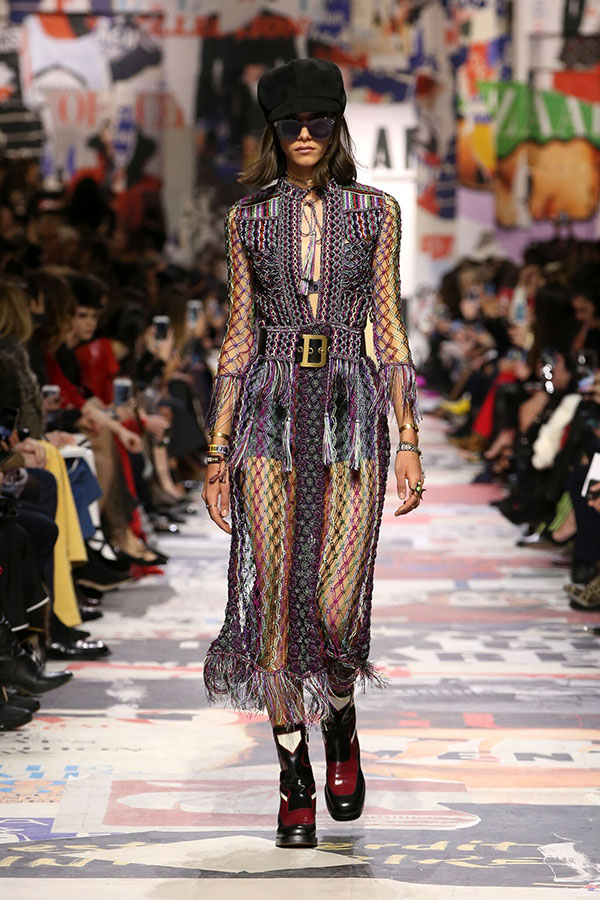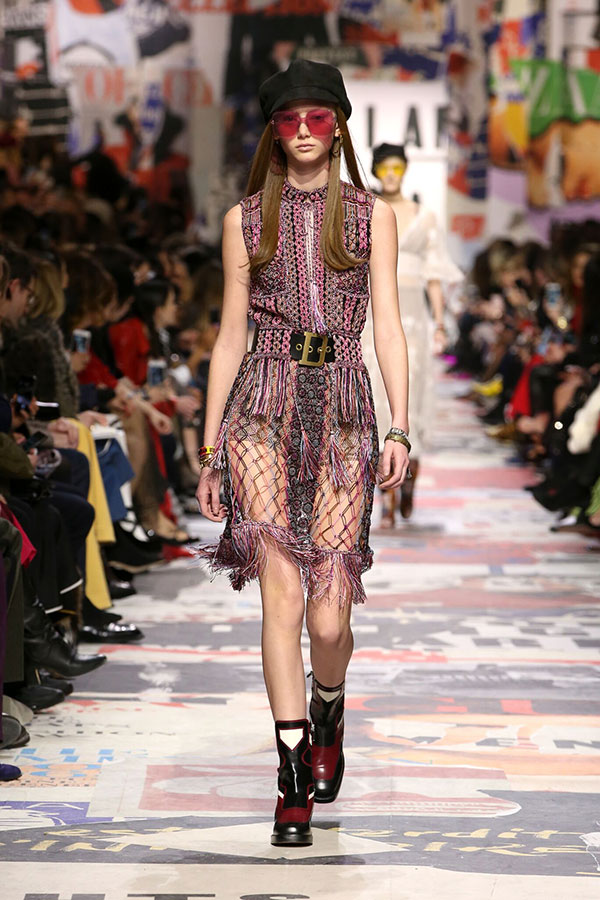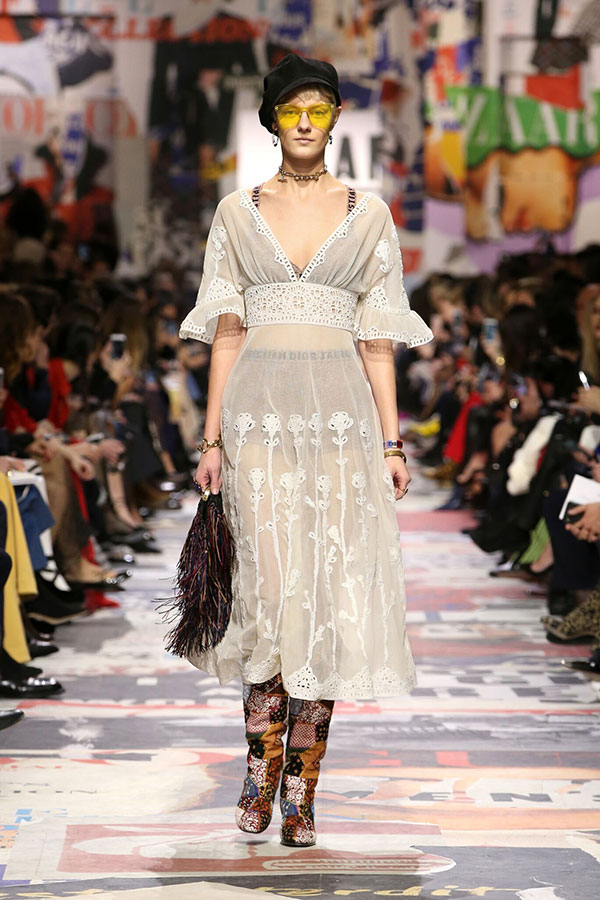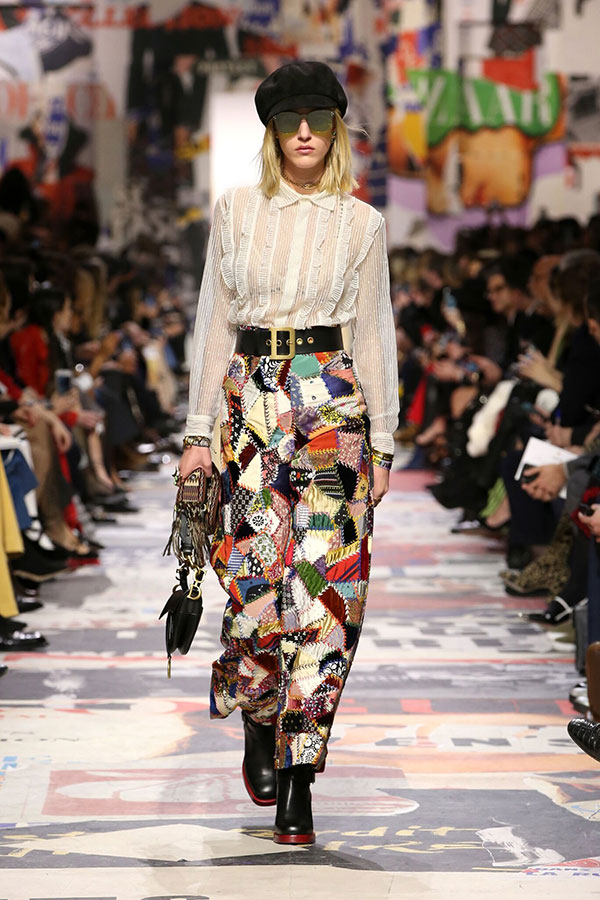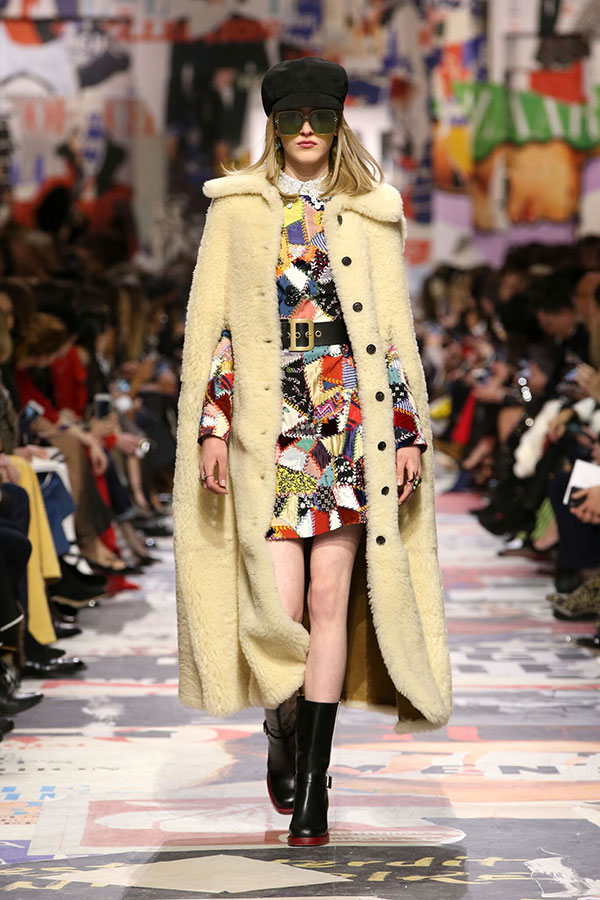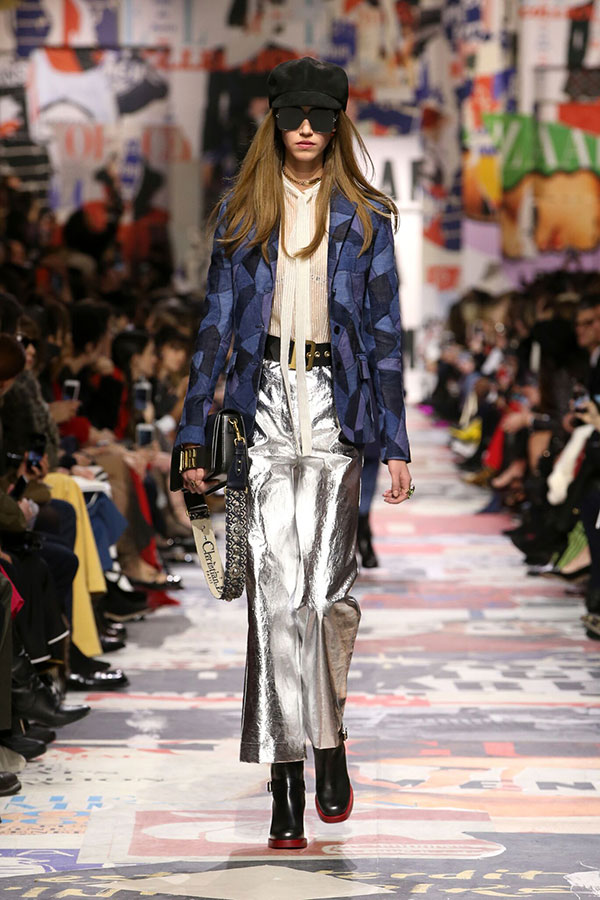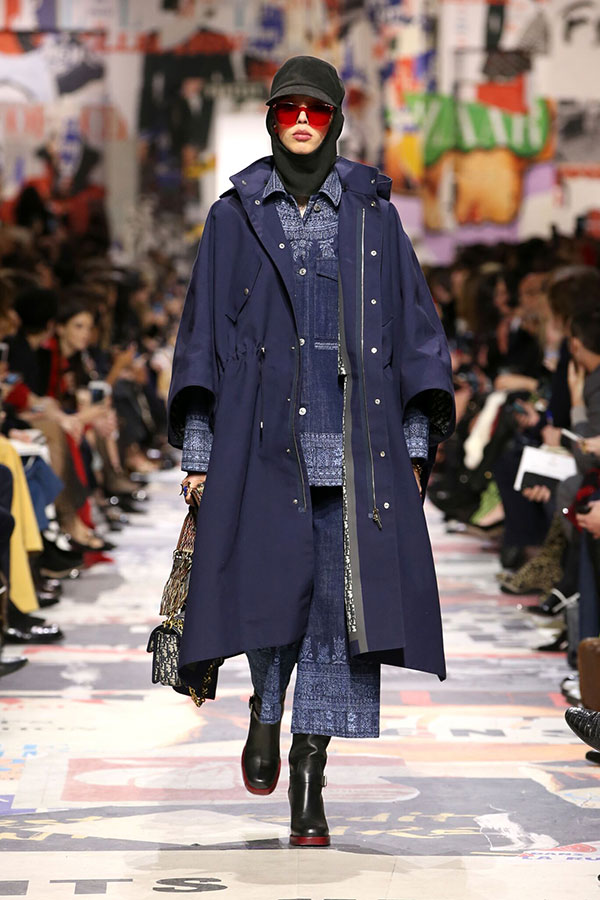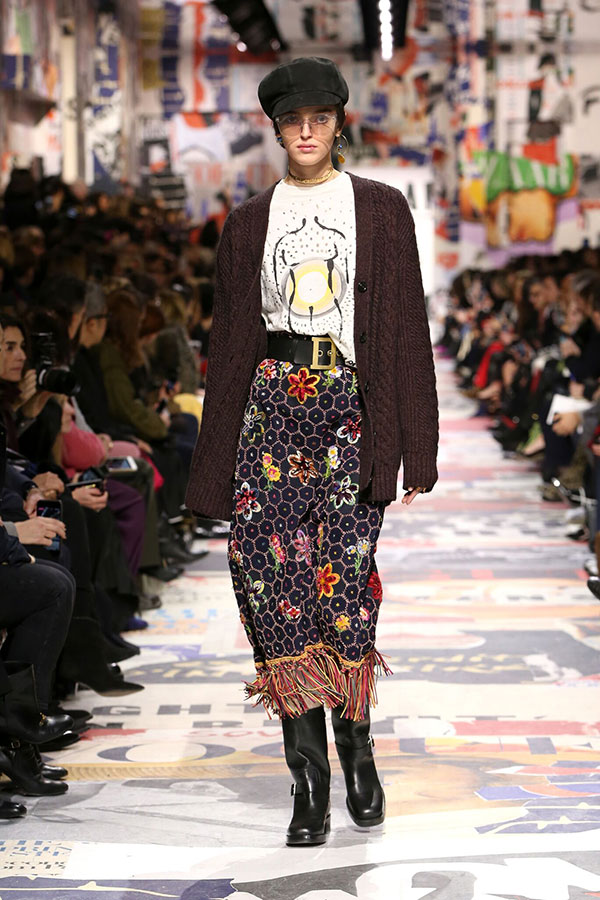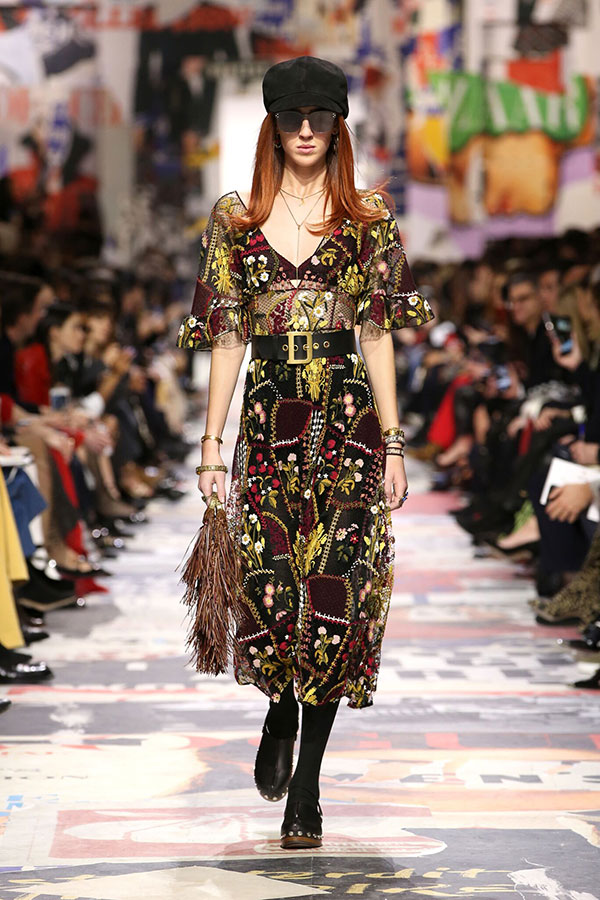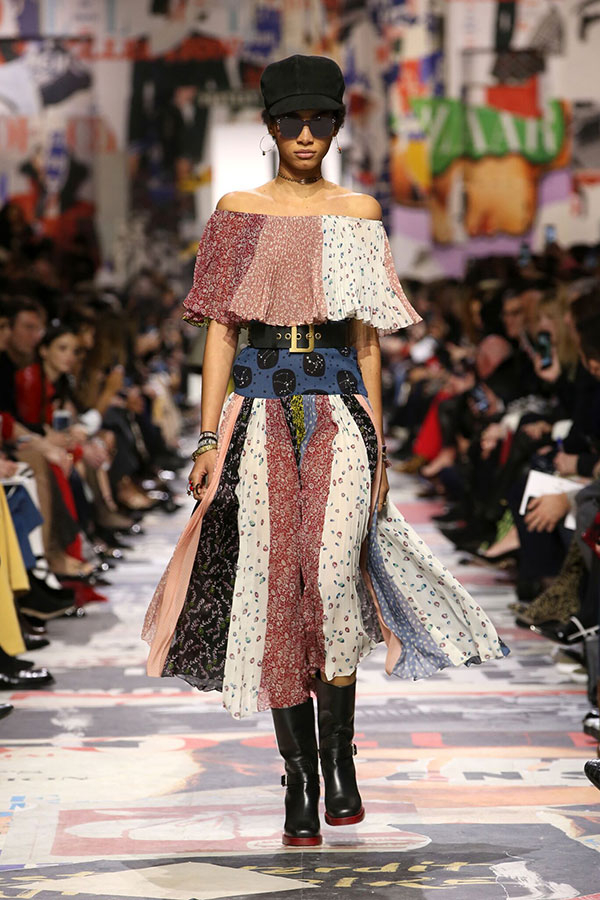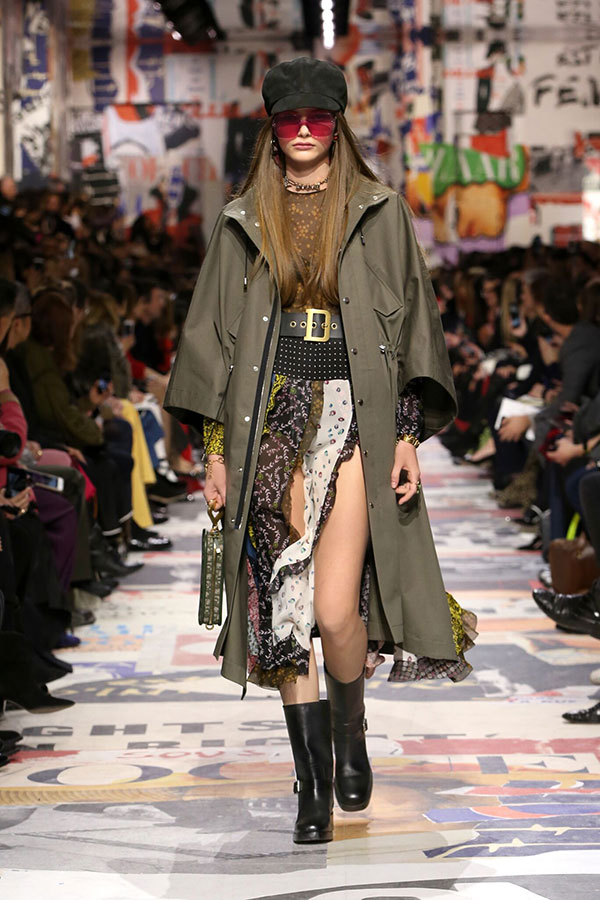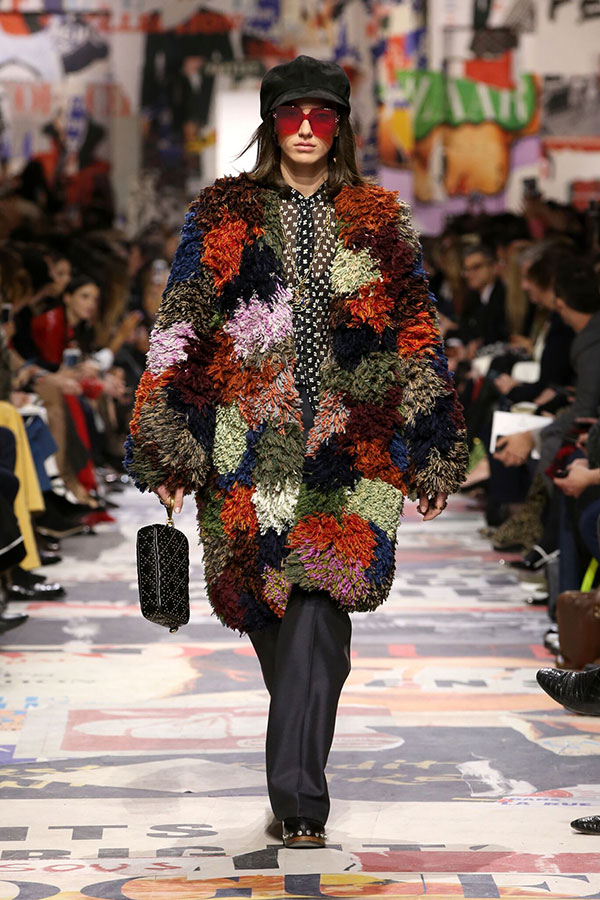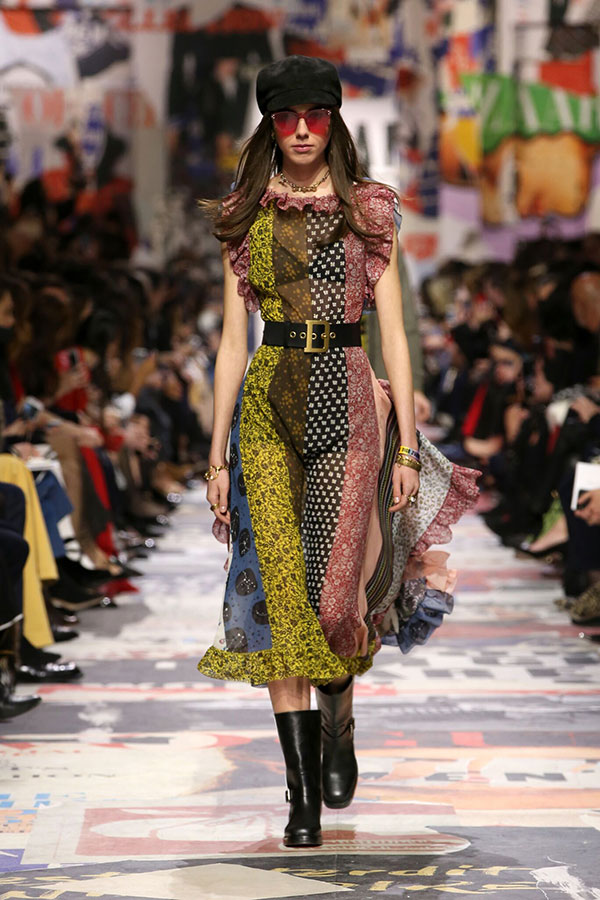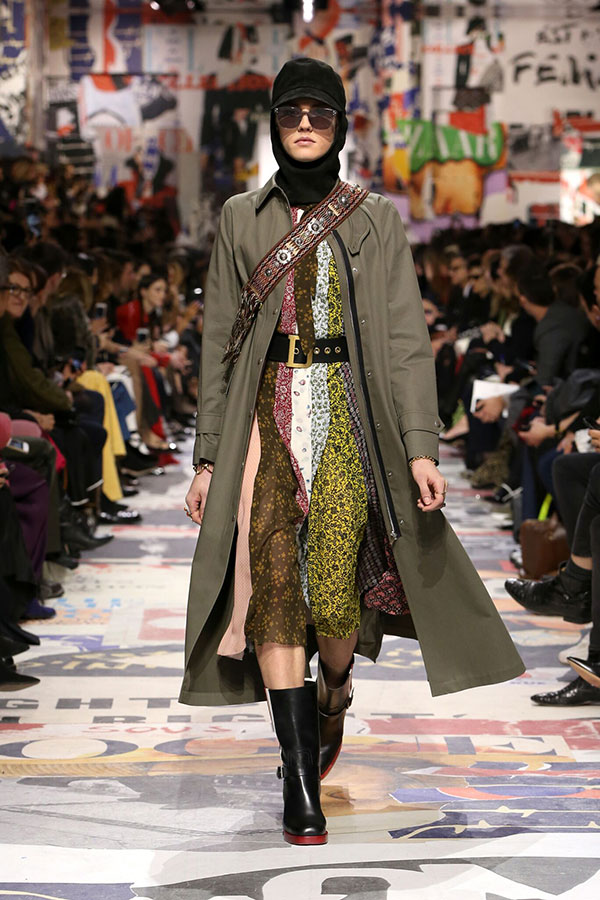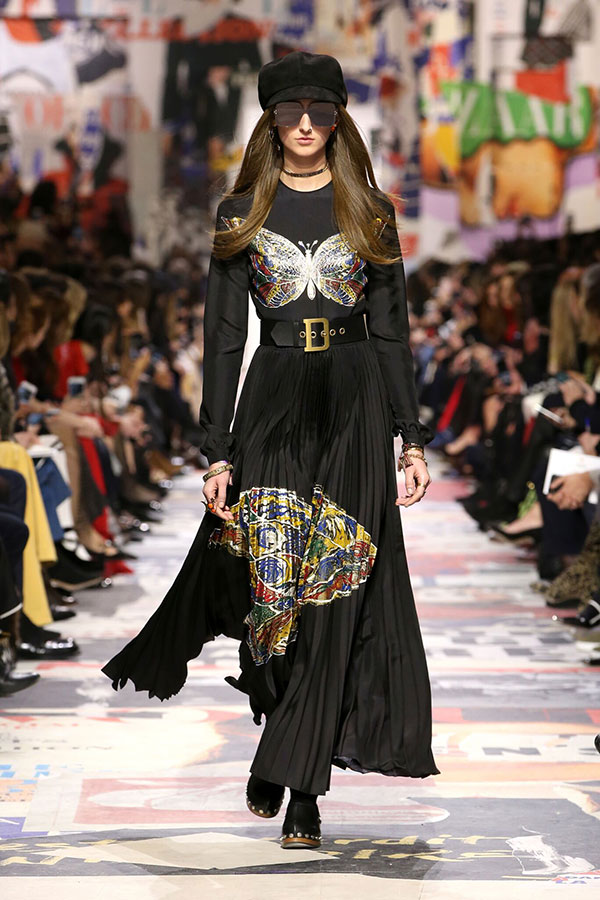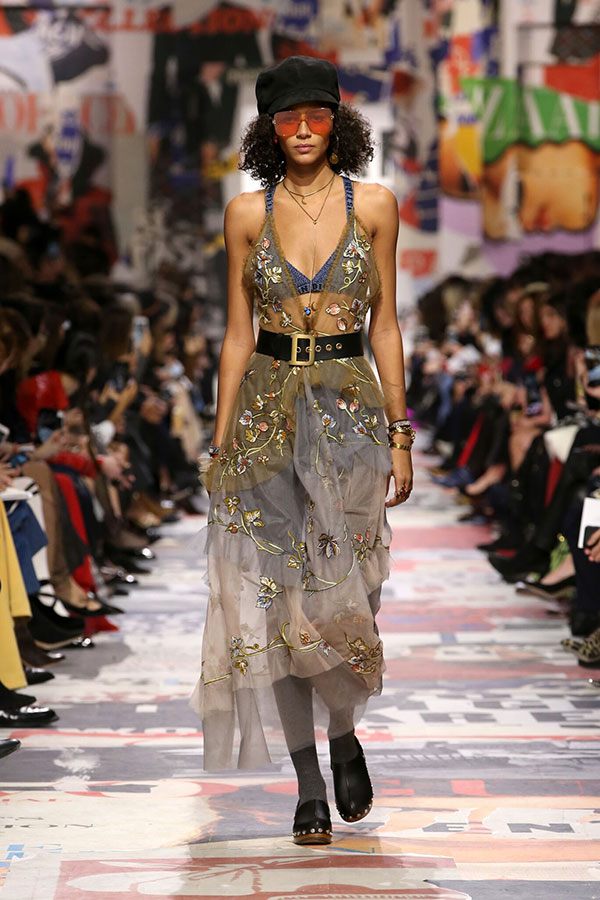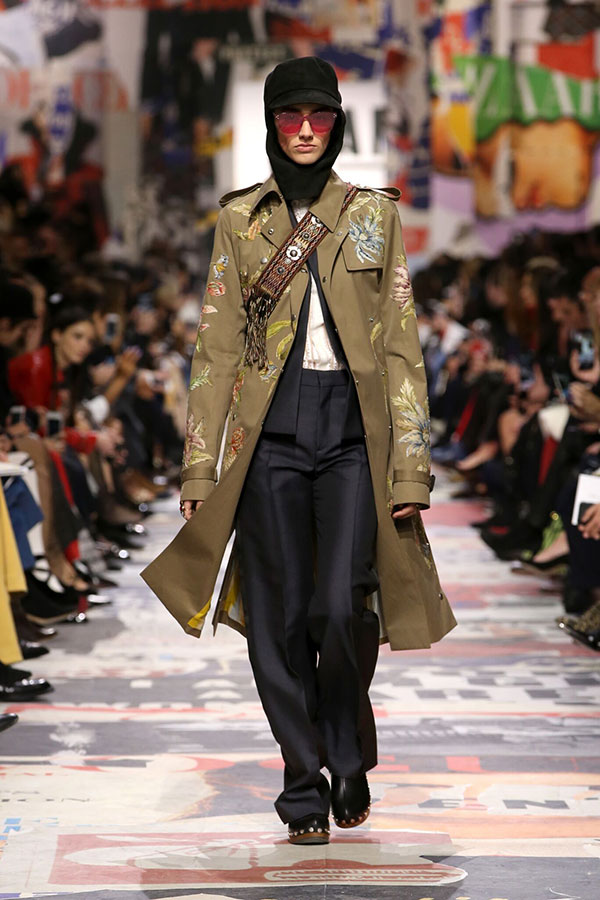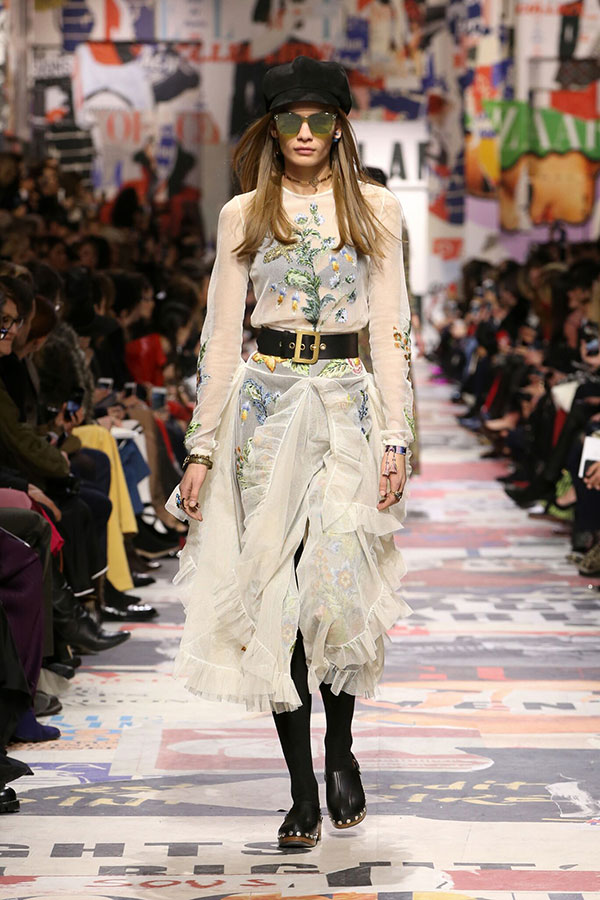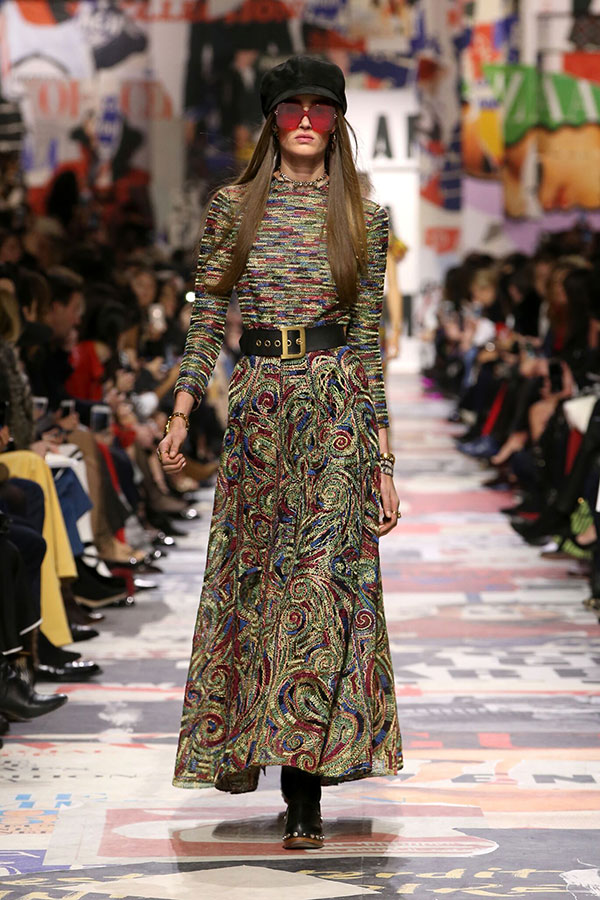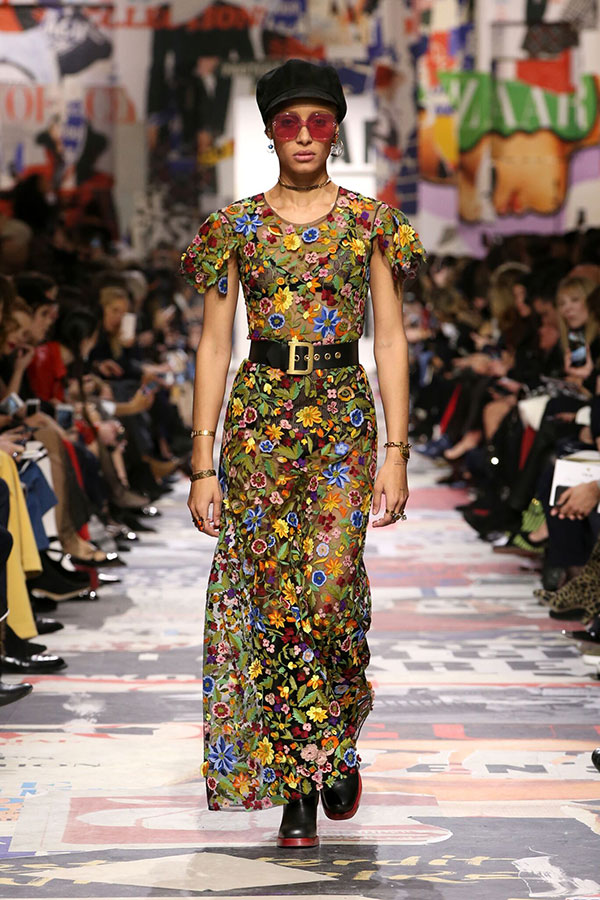 Images: Courtesy of Christian Dior