That's about RM8.7 billion – 2.5 times the brand's current revenue and 22 times its EBITDA (earnings before interest, taxes, depreciation and amortisation).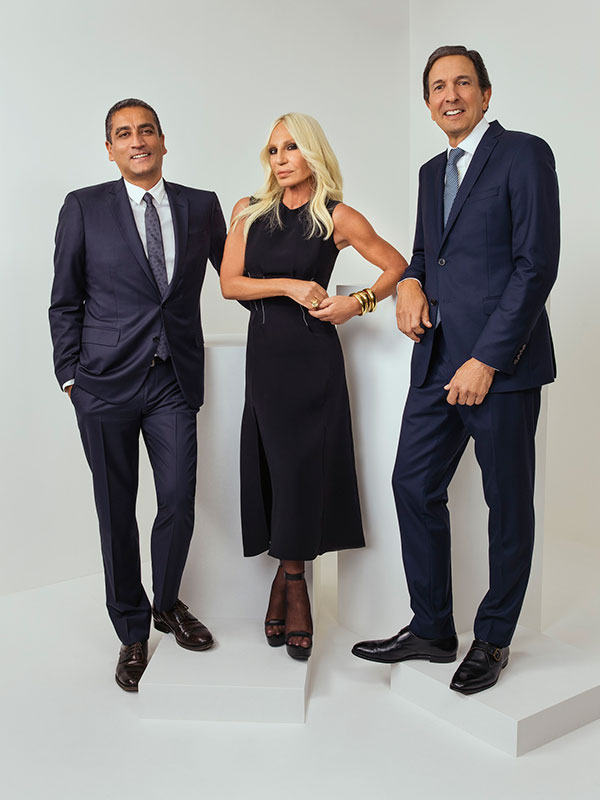 It's official. Michael Kors has announced that it is buying Italian fashion house Versace for a sum of $2.12 billion (RM8.7 billion), including debts, in its latest and largest bid to become a global fashion conglomerate.
The deal – which, according to Business of Fashion, is 2.5 times the brand's current revenue and 22 times its EBITDA (earnings before interest, taxes, depreciation and amortisation) – is expected to close in the fourth quarter of 2019.
Here's everything you need to know about this game-changing decision for both parties and the luxury market at large.
What entails for MK?
Once the deal is completed, Michael Kors Holdings Limited will change its name to Capri Holdings Limited, taking after the fabled island it calls an "iconic, glamorous and luxury destination". The new company will comprise three trophy brands, including last year's purchase of Jimmy Choo for $1.2 billion.
John D Idol will stay on as chairman and chief executive of both Capri Holdings and Michael Kors, while Jonathan Akeroyd and will also remain as chief executive of Versace.
"We are excited to have Versace as part of our family of luxury brands, and we are committed to investing in its growth," Idol said. "With the full resources of our group, we believe that Versace will grow to over US$2.0 billion in revenues.  We believe that the strength of the Michael Kors and Jimmy Choo brands, and the acquisition of Versace, position us to deliver multiple years of revenue and earnings growth."
What does this mean for Versace?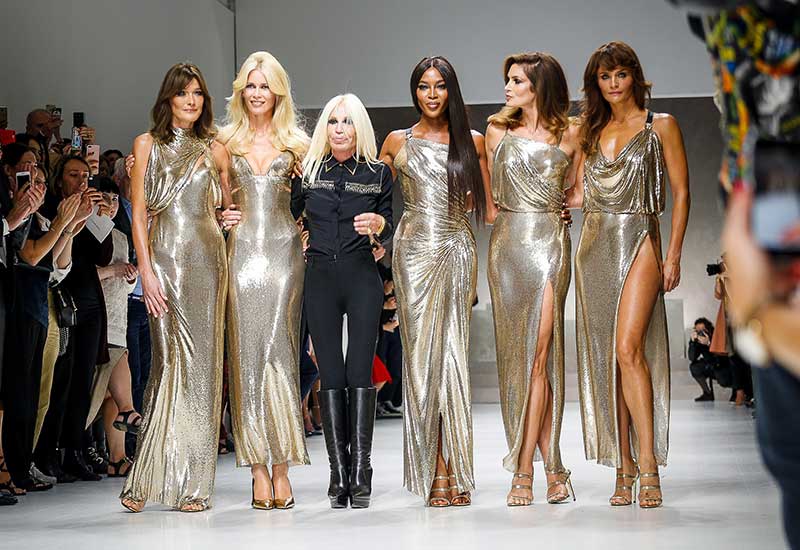 The acquisition would mean the end of one of few remaining stand-alone luxury brands, which has been owned by the family begetting its name since it was founded in 1978. Donatella Versace, who took over the company after the murder of her brother Gianni in 1997, will continue to oversee the brand as its artistic director.
"This is a very exciting moment for Versace," she said. "It has been more than 20 years since I took over the company along with my brother Santo and daughter Allegra.
"We are all very excited to join a group led by John Idol, whom I have always admired as a visionary as well as a strong and passionate leader. We believe that being part of this group is essential to Versace's long-term success. My passion has never been stronger. This is the perfect time for our company, which puts creativity and innovation at the core of all of its actions, to grow."
See also: Donatella Versace's tribute collection to her brother Gianni
Kors' plans for Versace includes increasing its global retail footprint from 200 stores to 300, accelerate its e-commerce platforms as well as expanding men's and women's accessories and footwear from 35% to 60% in revenues.
How will it all play out?
Along with the acquisition, the company has announced a shift in strategy to diversify their geographic portfolio from 66% Americas to 57% Americas, 23% Europe to 24% Europe, 11% Asia to 19% Asia. This will pit it against European luxury behemoths such as Kering Group, which owns the likes of Gucci, Saint Laurent, Balenciaga and Bottega Veneta; as well as LVMH, which owns Louis Vuitton, Christian Dior, Fendi, Marc Jacobs and more.
While the news follows recent sales of independent high-end brands to large conglomerates (such as Thom Browne to Ermenegildo Zegna earlier this month), Kors' own investors appear unconvinced. Company shares dropped more than 8 percent on Monday after reports of the deal emerged.
Chanel is the now last European luxury keyplayer to remain in private hands. The company is currently owned by Alain and Gérard Wertheimer, grandsons of Pierre Wertheimer – a pioneering business partner of founder Gabrielle "Coco" Chanel.