Count Hubert James Marcel Taffin de Givenchy, founder of the house of Givenchy has passed away at the age of 91.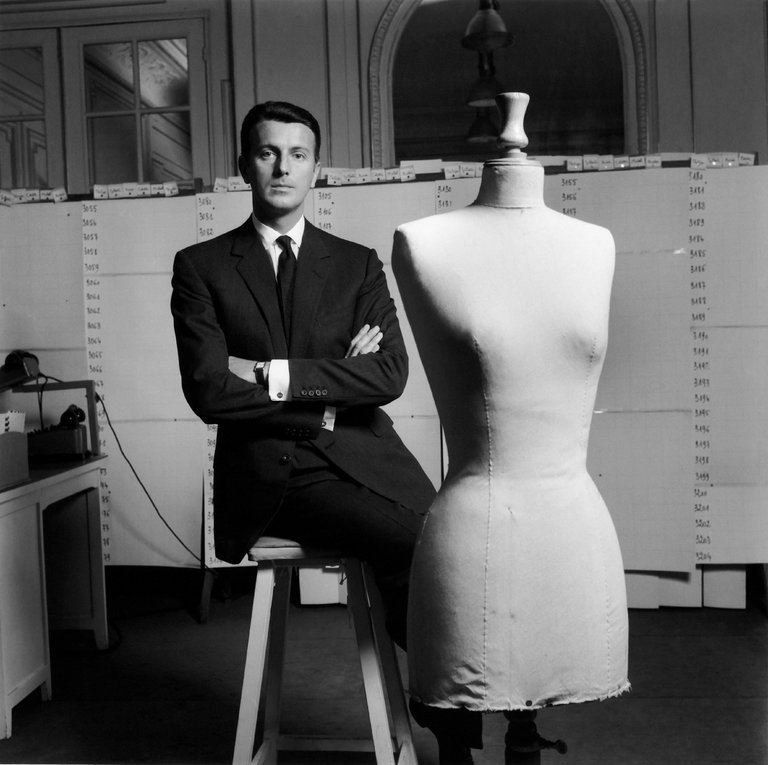 In the early hours of last Saturday morning, the fashion world was shook once again with the passing of a giant – figuratively and literally this time.
Count Hubert James Marcel Taffin de Givenchy, founder of the house of Givenchy passed away at the age of 91.
The 6'6″ French designer carved a name for himself when he first launched his namesake label in 1952 but he was more than just a designer.
Here are 8 things to know about the fashion royalty himself who dressed royalty.
Givenchy was the first designer to introduce to the world a high-end ready-to-wear line with his label La Maison Givenchy. He was also a pioneer in the concept of separates – his first couture collection in 1952, on-the-nosedly called 'Separates', heavily featured floor-length skirts and blouses made for matching. Biggest of all his achievements, however, is the simple black staple dress every woman has at least one of in their wardrobes that earned him the moniker, "the creator of the little black dress".
Designing clothes was something he had wanted to do since he was a child, as he expressed at the press conference of the opening of his 'Hubert de Givenchy' exhibition at the Museum of Lace and Fashion in Calais: "I am happy because I did the job I dreamt of as a child."
He looked up highly to Cristobal Balenciaga, whom he saw as a friend, mentor and idol. WWD once quoted him in 2007 as having said, "Balenciaga was my religion. There's Balenciaga, and the good Lord."
He was a favourite among royalty and many prominent women, including Princess Grace of Monaco, Bunny Melton, The Duchess of Windsor, Jacqueline Kennedy Onassis, Babe Paley, Gloria Guinness, Jane Fonda, Sao Schlumberger and Deeda Blair.
The name that played the biggest influence in his career would undoubtedly be Audrey Hepburn, his good friend and long-time muse of over 40 years, whom he dressed in movies like 'Breakfast at Tiffany's' and 'Funny Face'. They met in 1953 in a twist of fate – he was, in fact, expecting her sister Katherine when told he was dressing a Mademoiselle Hepburn for the upcoming film, 'Sabrina'. For Audrey, he also created his first perfume, L'Interdit.
The label was sold to LVMH in 1988 for $45million but Givenchy still stayed the head of creative design for 7 years before relinquishing the role to retirement in 1995.
His successors included John Galliano, Alexander McQueen, Julien McDonald and of course Riccardo Tisci, who helmed the post for 12 years, reinventing the brand and putting it back on the design map with his brand of bold and daring Goth couture.
Clare Waight became the label's first female artistic director last year following Tisci's departure, and she made her mark by referencing Givenchy's original graphic designs with black-and-white ads.
(Photo: Givenchy)