Beyond designer name and aesthetics…
The winners' list it out, as has the list of best dressed and most impressive jewellery to grace the red carpets.
But no two dresses are the same, the same as no two moments are similarly significant.
Here are the 8 fashion moments that went beyond designer and aesthetics.
#1. Saoirse Ronan's pink bow gown
Saoirse Ronan picked what looked like a simple pink strapless gown by Calvin Klein but custom attached a large pink bow at the back to drill home femininity. Ahead of International Women's Day and the #MeToo movement that continues to flow heavily in the undercurrents of the awards, we thought it was a beautiful nod to femininity and owning it.
#2. Rita Moreno re-wearing her dress from 1962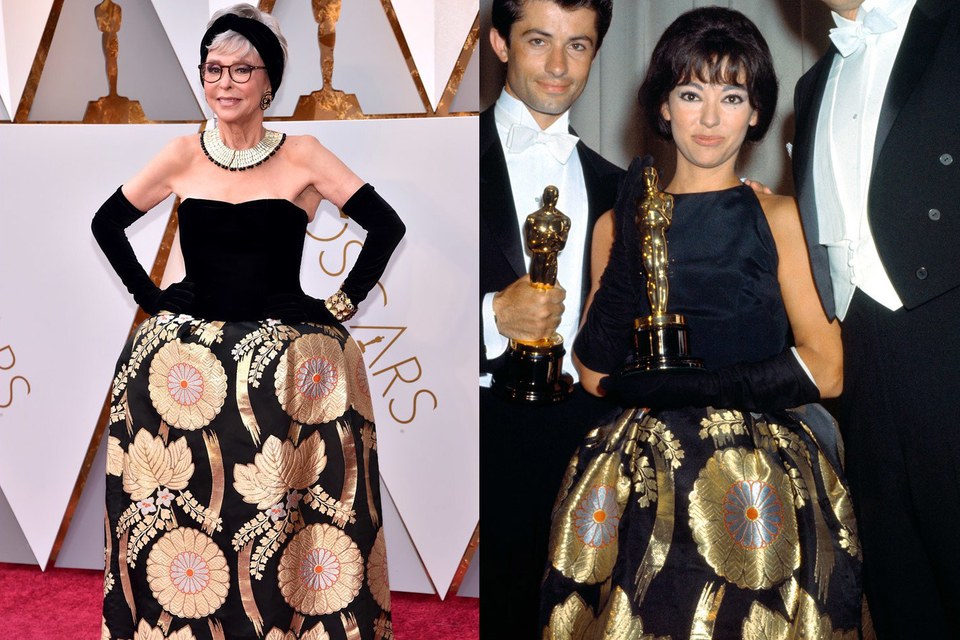 Since winning her first Oscar in 1692 for West Wide Story, Rita Moreno has gone on to be come one of only 12 people to have won an Emmy, Grammy, Oscar, and Tony. This year, she fearlessly returns to the stage in the very same gown she wore to collect her trophy way back in 1962, proving that true style (and class) is timeless.
#3. Chadwick Boseman brings T'Challa to the red carpet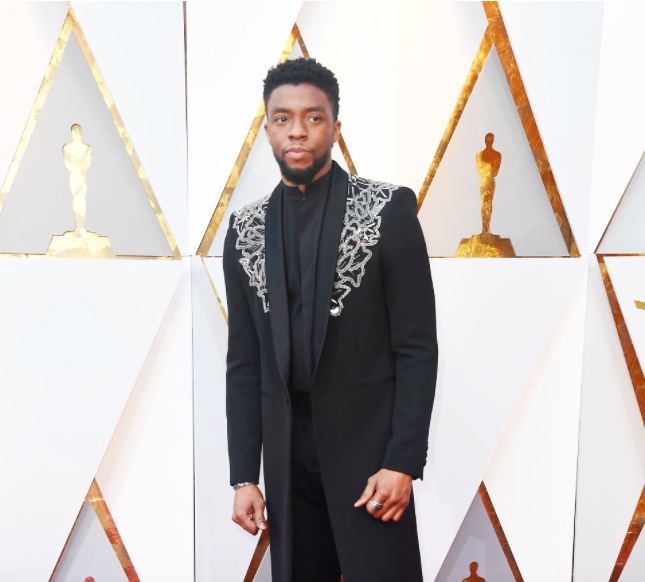 There were many sharp suits and beautiful tuxes but Chadwick Boseman's jacket very easily owned them all. The black long coat with silver embelllishments looked to have borrowed a huge slice of inspiration from Prince T'Challa from his movie Black Panther. Completing the look was one chunky silver ring and Boseman's cheer of "Wakanda forever!" to the crowd after talking to Michael Strahan of ABC.
#4. Tiffany Haddish re-wearing her favourite dress and… Uggs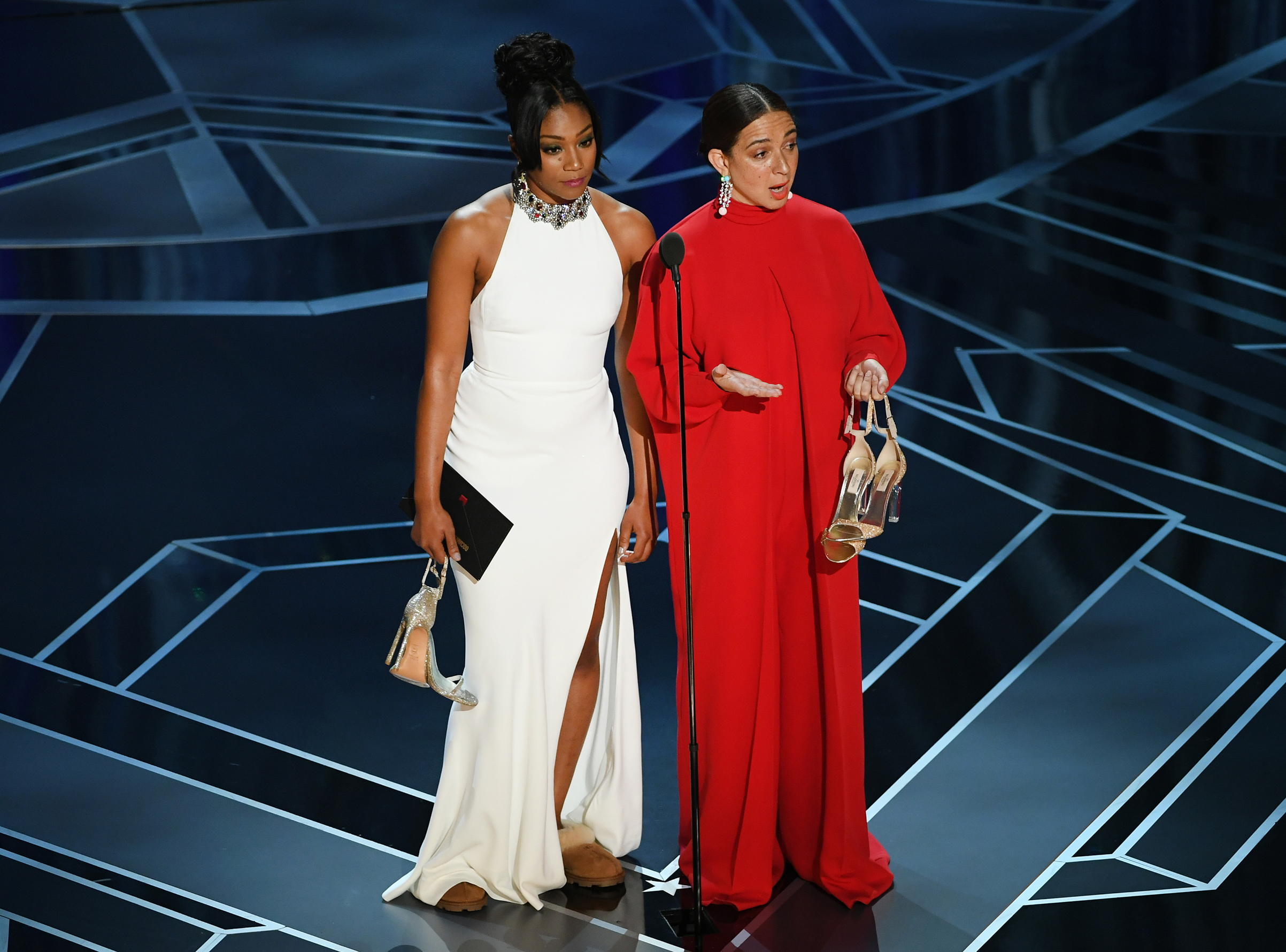 Rita Moreno was not the only one recycling style. Tiffany Haddish did the same with her white high-necked gown, living true to her vow that she would wear the piece as often as she liked. She chose to pair it with quite the unconventional choice of footwear too – uggs. Comfort over everything, girls.
#5. Emma Stone rocks a suit
Many a beautiful ball gown were the choice of the ladies but Emma Stone wrote her own red carpet rule by showing up in a silk jacket and trousers combo, showing again that she isn't one for following convention.
#6. Adam Rippon swapping suspenders for a leather harness
 US Olympics ice skater brought a little BDSM into the glitz and glam of the Oscars with leather buckled tuxedo with ripped accents and, under it, a leather harness.
#7. James Ivory rocking Timothee Chalamet
The writer of 'Call Me By Your Name' deadass wore a shirt with Timothee Chalamet's face on it 😭#Oscars pic.twitter.com/UvdrCSbEnc

— Complex Pop Culture (@ComplexPop) 5 March 2018

The writer of 'Call Me By Your Name' chose to show his support for Oscar nominee Timothee Chalamet in the most literal manner – by donning a shirt complete with the face of the young actor. He didn't draw it on himself, however, it was the work of artist Andrew Mania.
#8. Jennifer Lawrence accessorises with a wine glass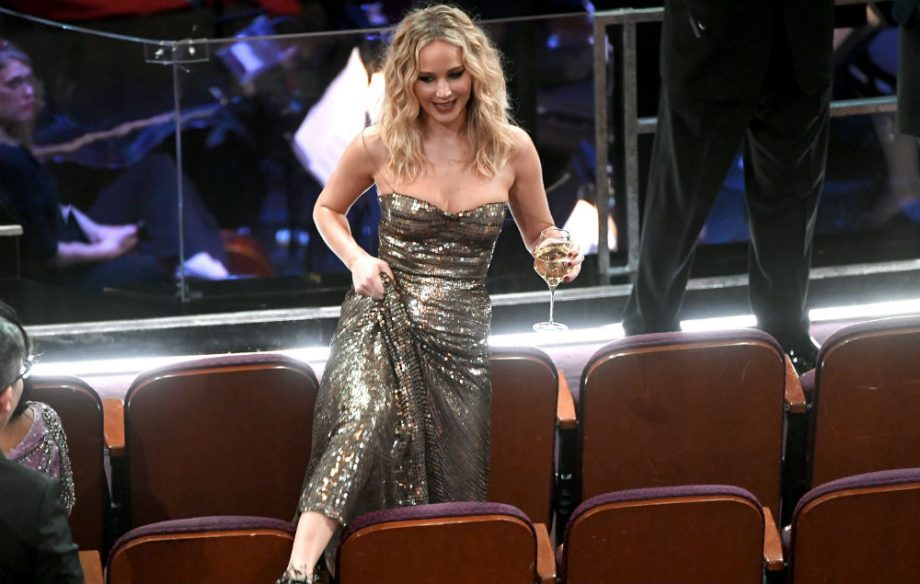 The face of Dior of course showed up in a beautiful sparkling Dior number, and even showed just how comfortable (and flexible) it is by climbing over chairs. We love her accessory best – nothing beats pre-award jitters like a solid glass of chardonnay.