Opinions are as varied as they come, but here's our two cents on how they both fared for SS19.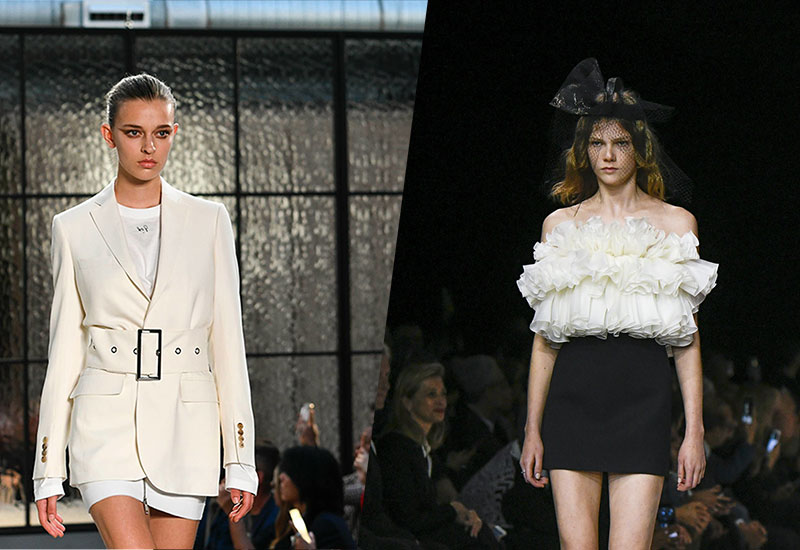 Each time there's a designer change at the world's top fashion houses, you can be sure all eyes will be on the new appointments' debut collections at Fashion Week. For SS19, that spotlight was on Riccardo Tisci's first collection for Burberry and Hedi Slimane's for Celine (note the missing accent).
So, did they make a good first impression? Opinions are as varied as they come, but here's our two cents on how they both fared for SS19.
Hedi's controversial Celine
In the weeks before the preview of Hedi's first collection for Celine, he had already sparked much hoo-hah from his call to rebrand Celine as we know it. Sure, the hysterical comments over the scrapping of the accent on the "e" (did anyone even notice the diminished spacing between letters?) were borderline petty, but obliterating all previous posts? That appears like a serious case of insecurity. We can go on, but let's get down to his inaugural SS19 presentation.
The show's location was hinted on Instagram days before: a pop-up in the heart of Paris. Conceptualised by Hedi himself, the interiors were fitted with mirror panels to emulate the insides of a music box. Drummer boys built up the suspense at the start of the show before a kaleidoscopic box unravelled to reveal a model inside – the first look. Where grand entrances are concerned, this was worth noting.
The collection, however, was a different story. So different, in fact, that if you didn't know you were at a Celine show, you could very well have mistaken it for Saint Laurent. In place of the house's signature loose, flowy silhouettes were boxy, structured outlines. Sequinned minidresses, bubble skirts and leather pants in a steady stream of black (clearly more fitted for eveningwear) replaced the staple midi dresses, trenches and baggy trousers often in a muted but diverse colour palette.
It's one thing to inject your style and influence into a fashion house under your direction; it's another to alter the house codes entirely. Proponents of the change argue in favour of attracting young millennials, but at this extent, he might as well start a new label altogether.
Here's the thing – it's not the collection that people are finding fault with, it's the betrayal of a legacy. The collection may yet prove to attract new demographics, but judging by the outcry, this may come at the cost of losing loyal buyers. Not to mention buyers of colour, who were dismal at the fact that it took 33 exits before a non-white model walked the runway.
There's more than a missing accent now, and we're left to wonder what's his next move to fill the hollow.
See the collection below (swipe left for more photos).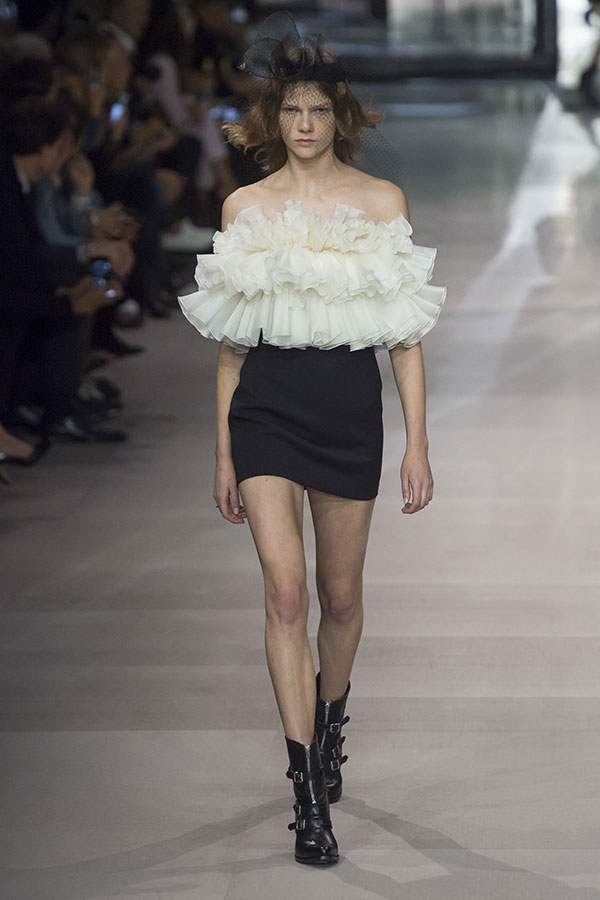 KIM_0087
KIM_0087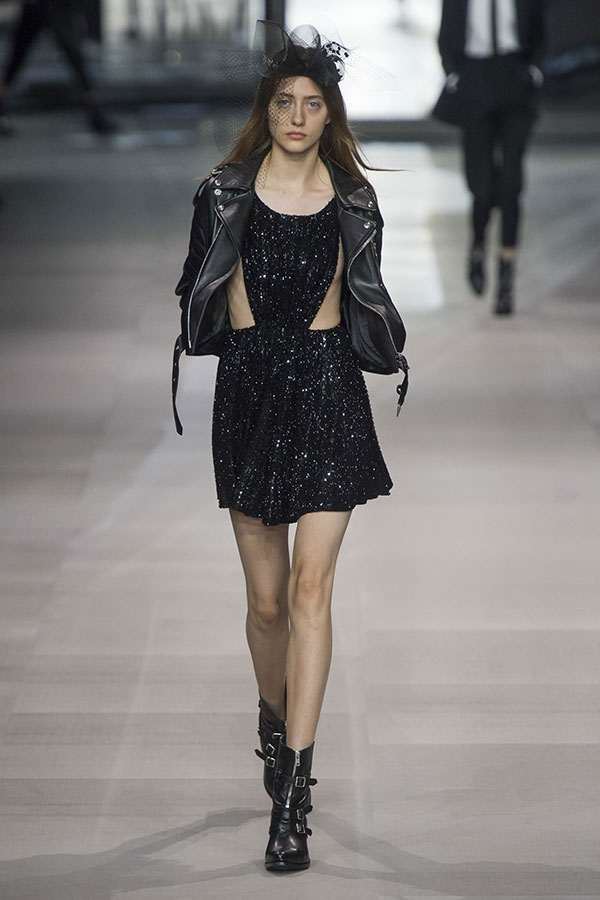 KIM_0123
KIM_0123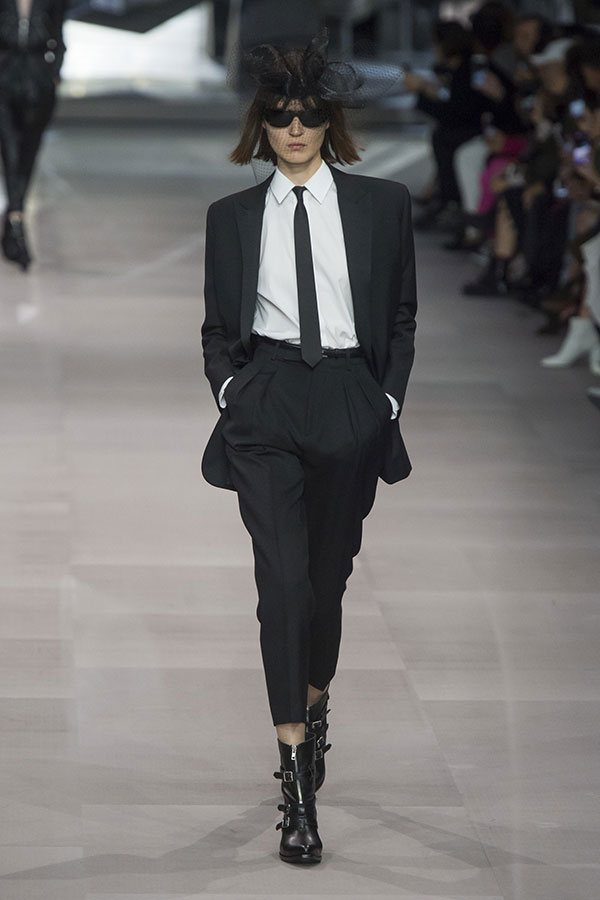 KIM_0139
KIM_0139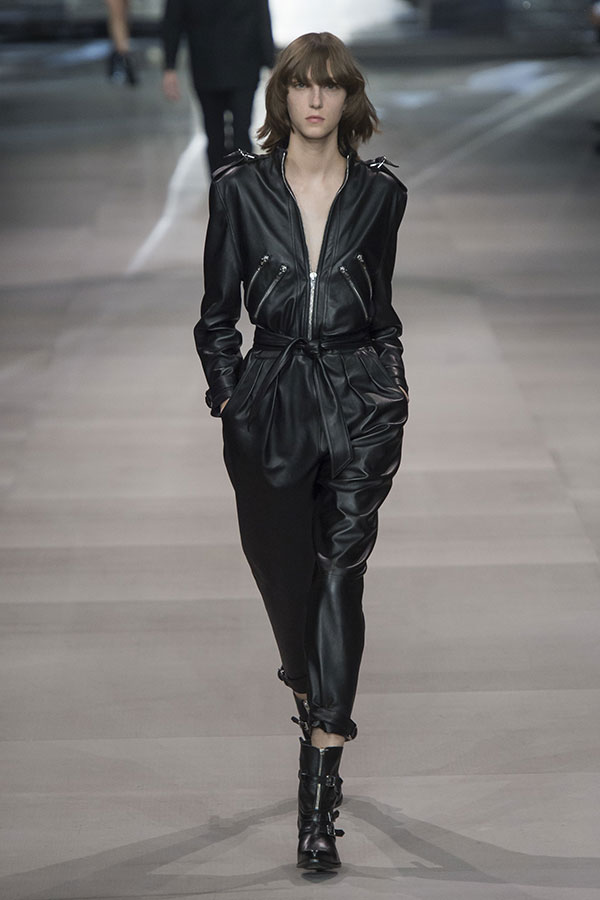 KIM_0171
KIM_0171
KIM_0201
KIM_0201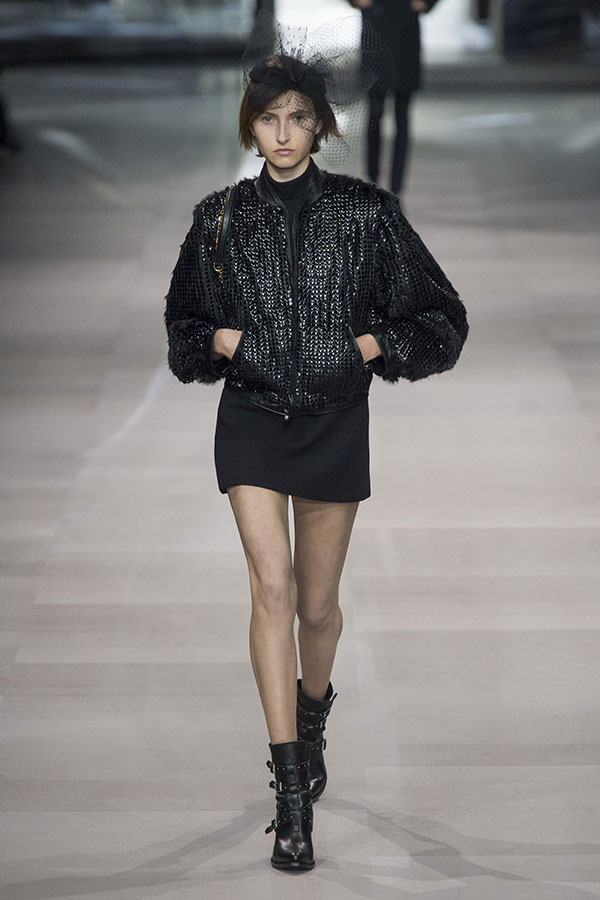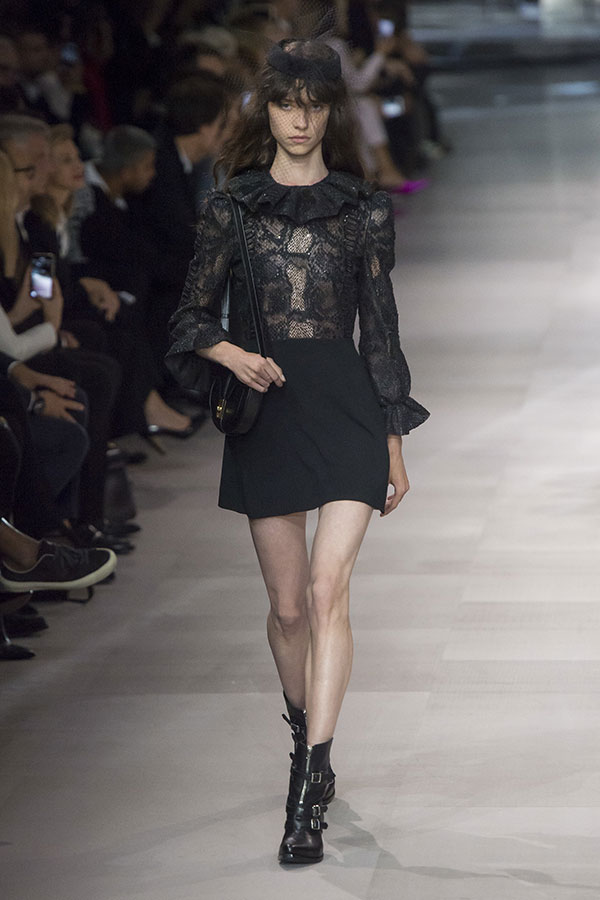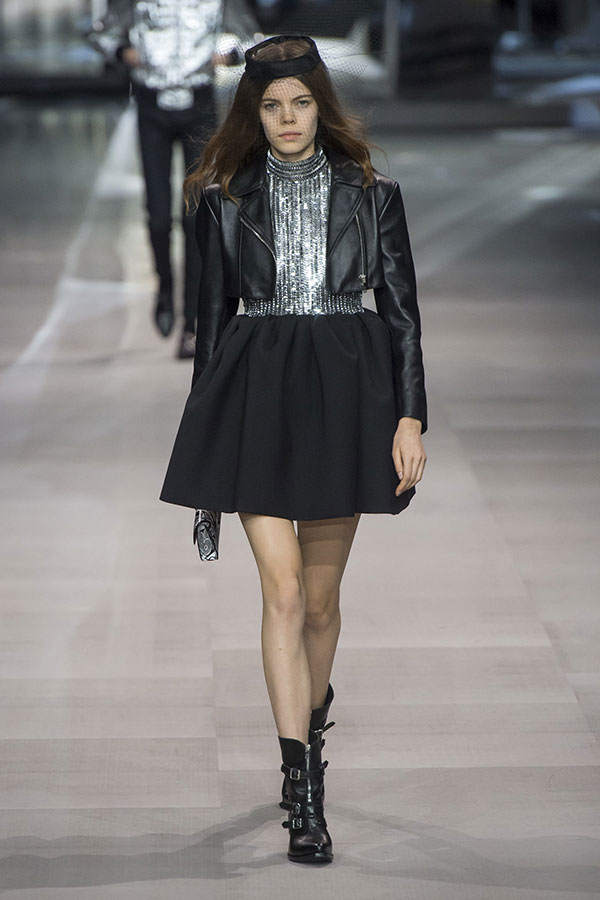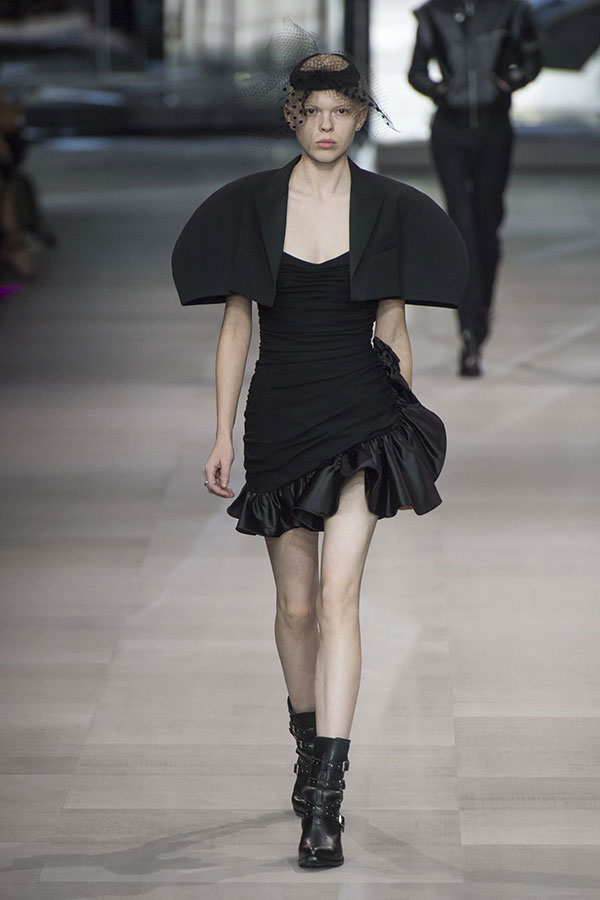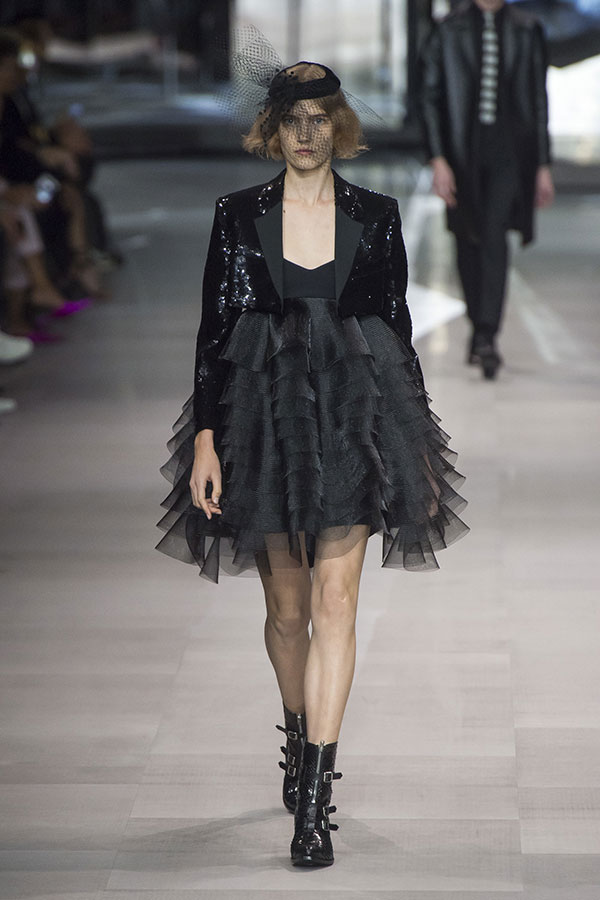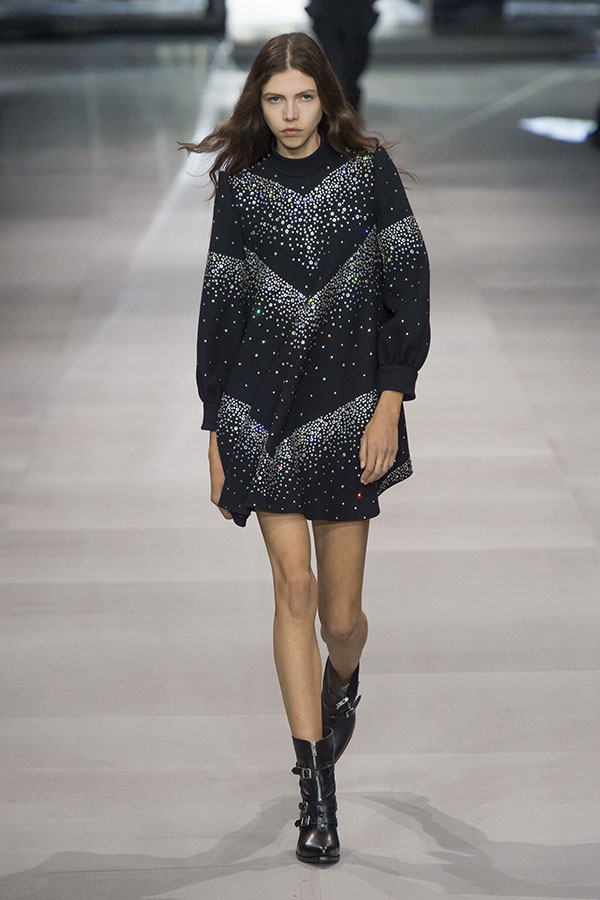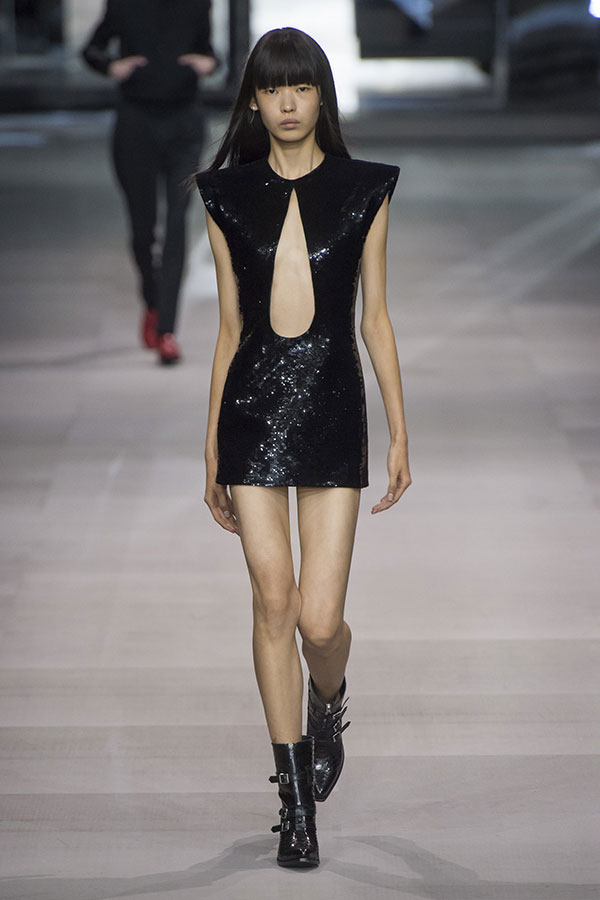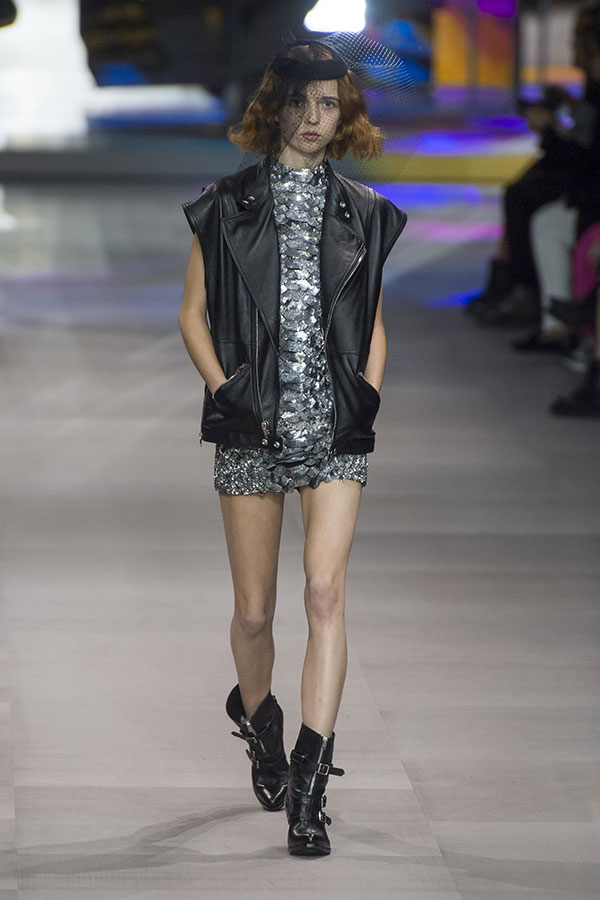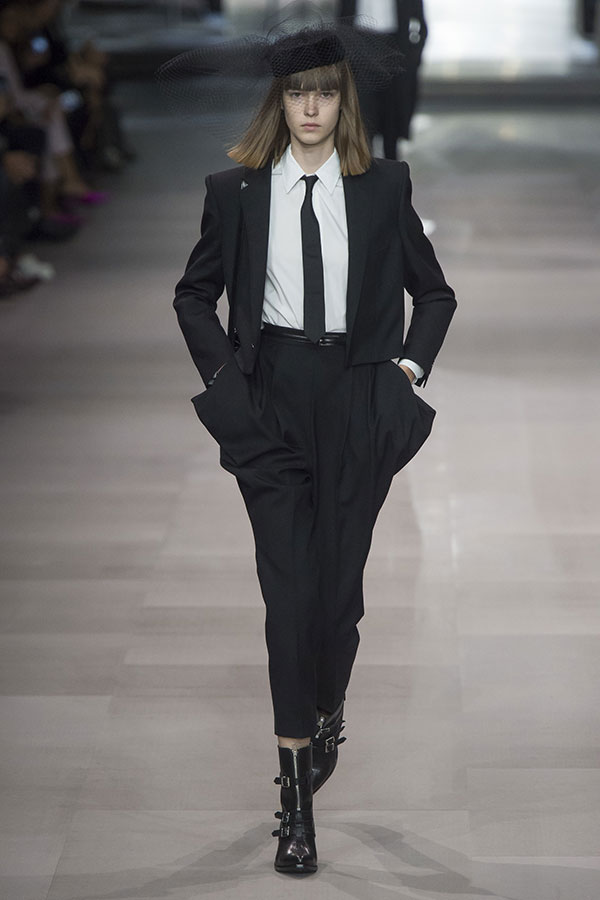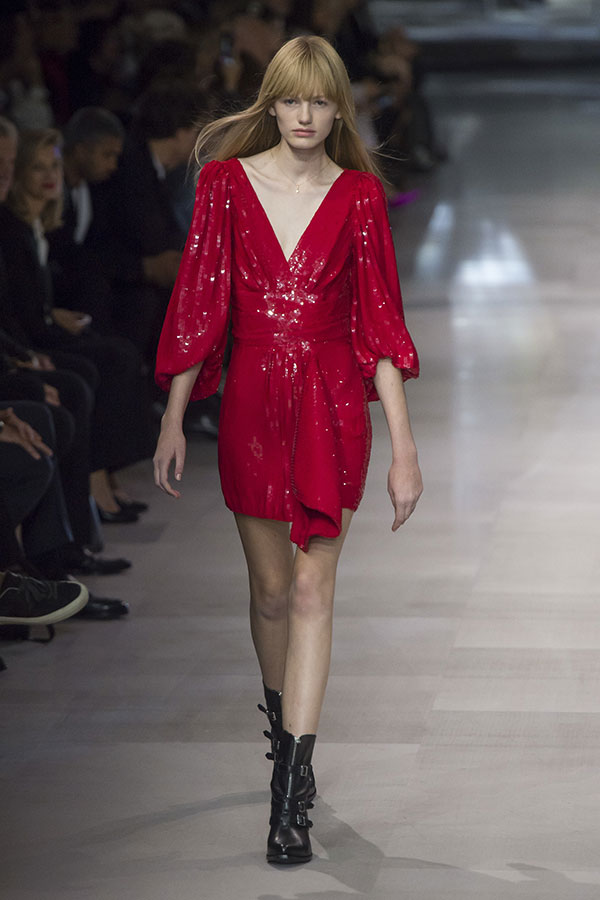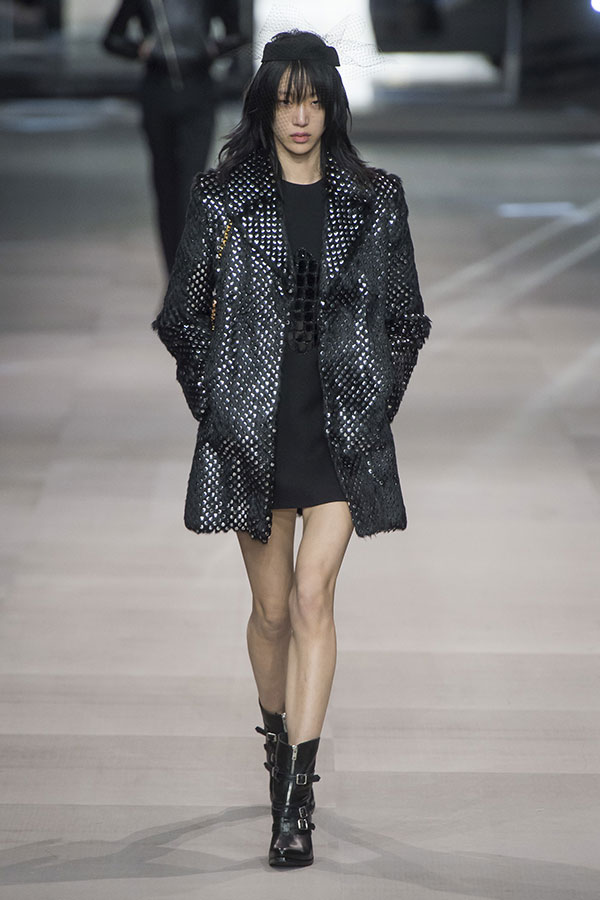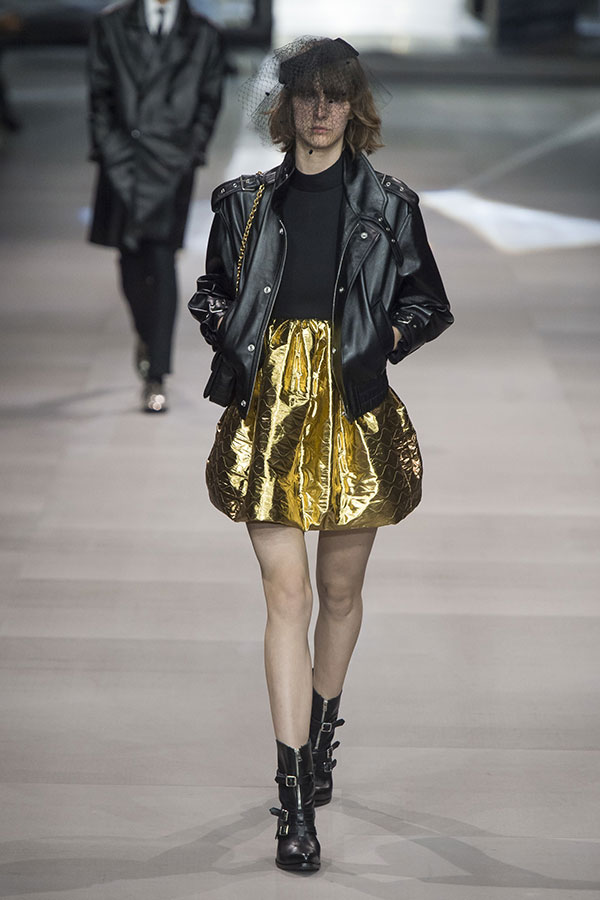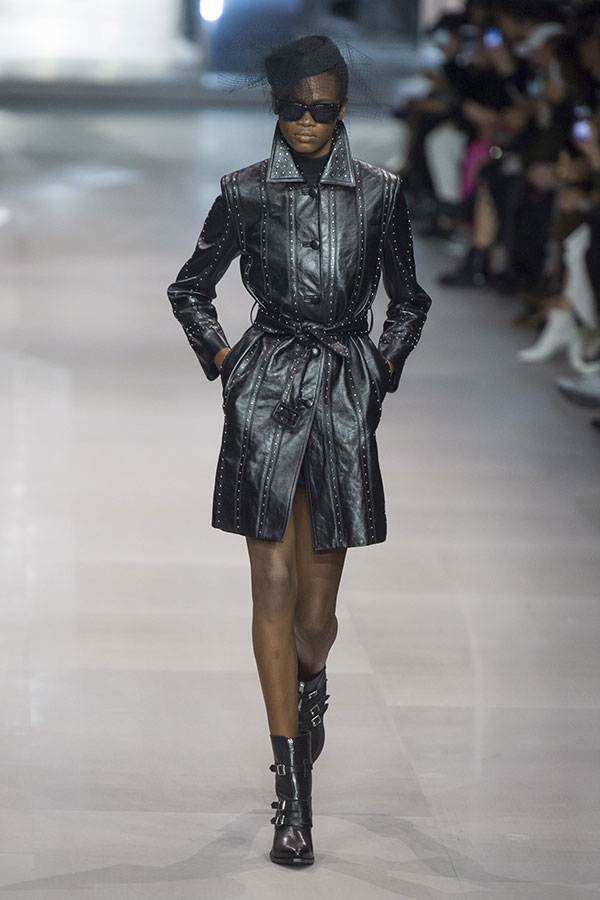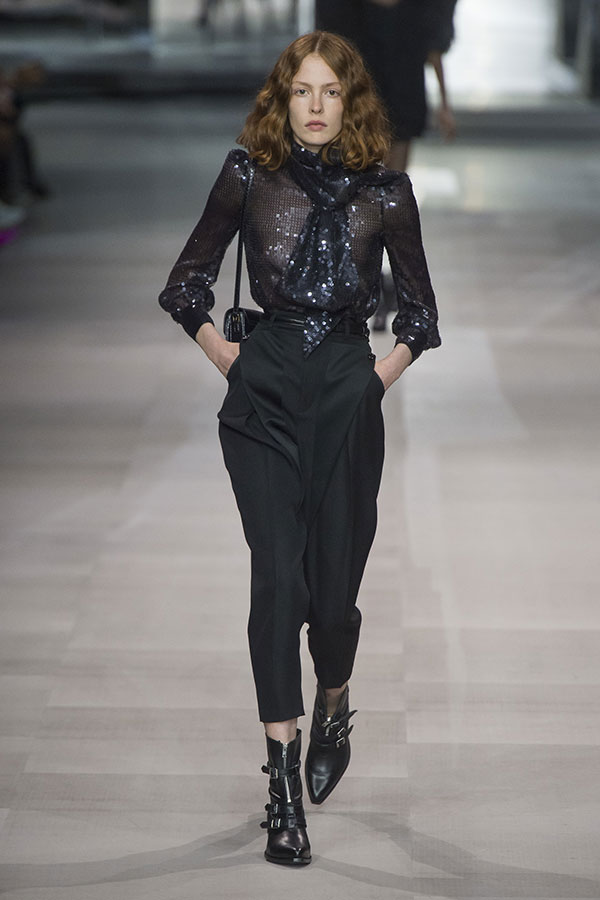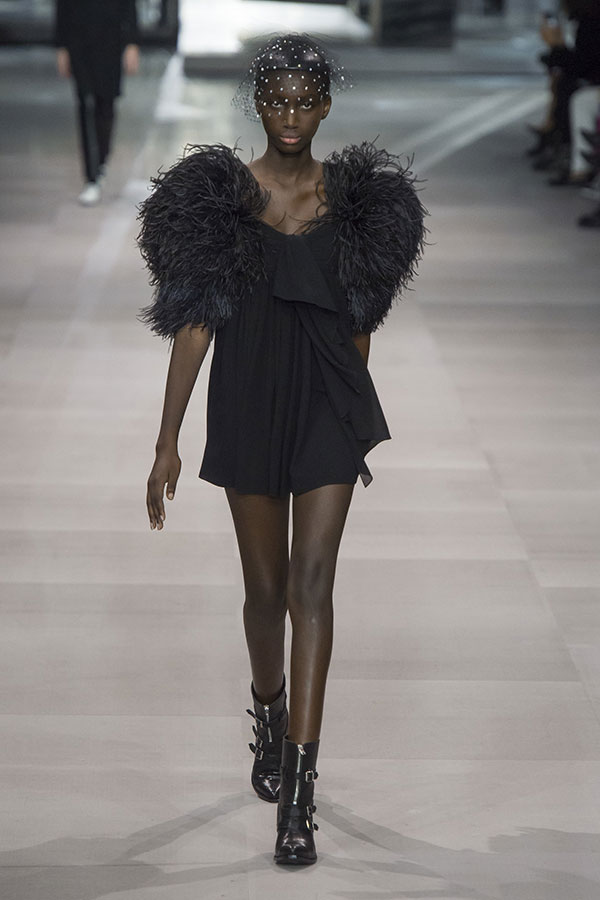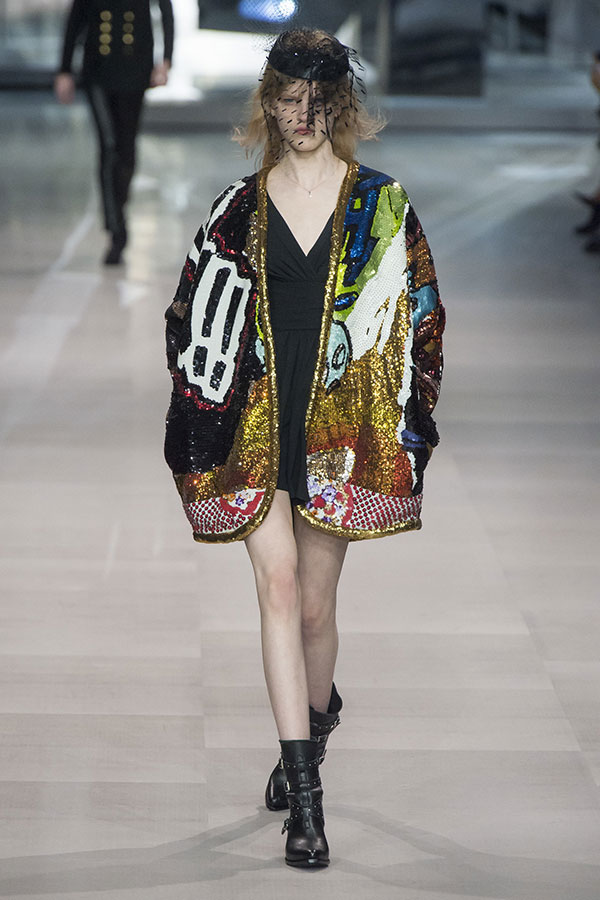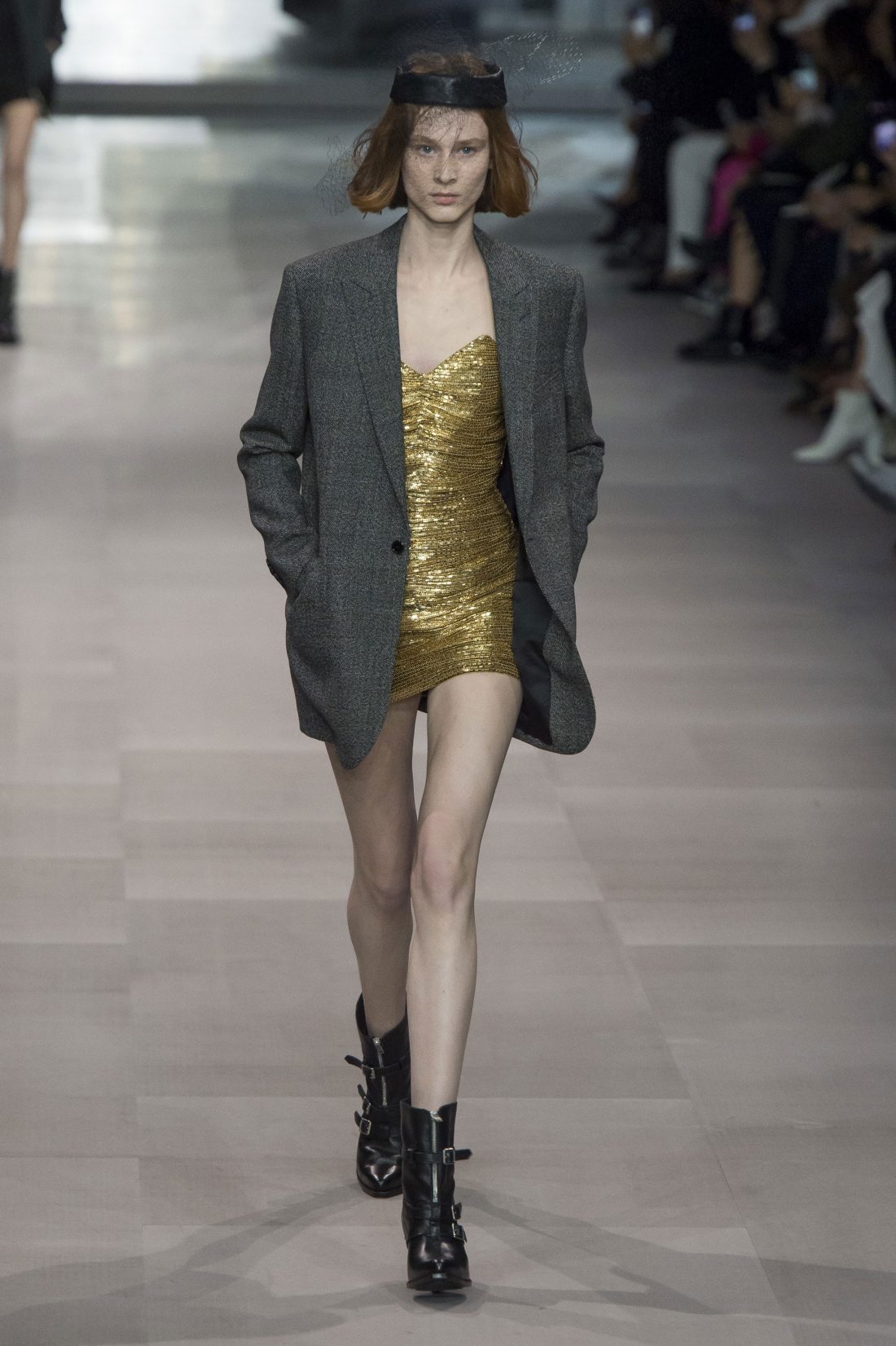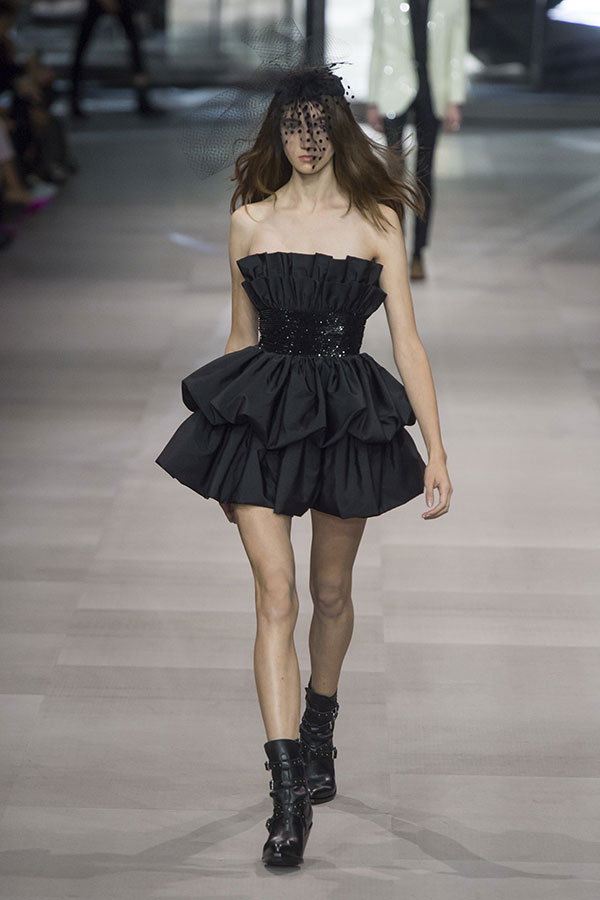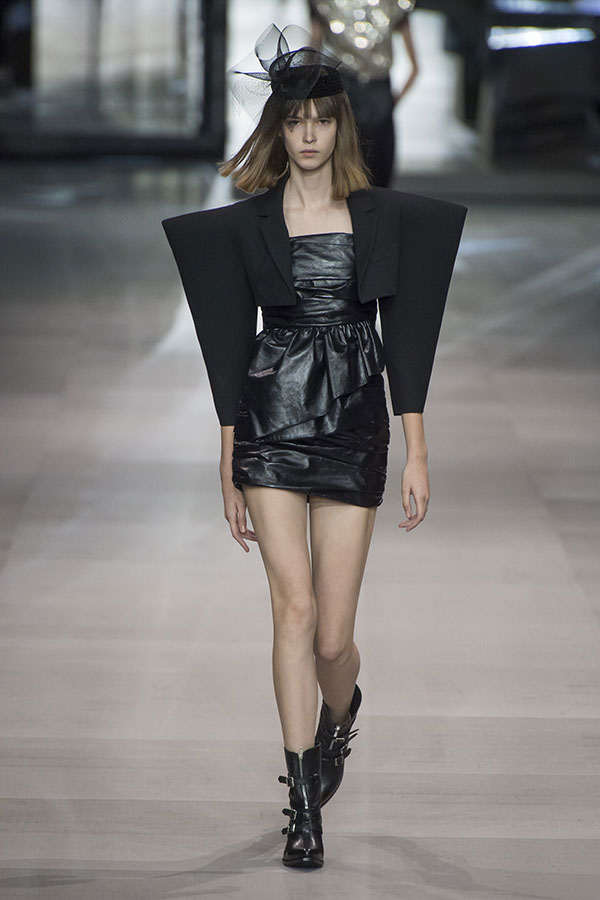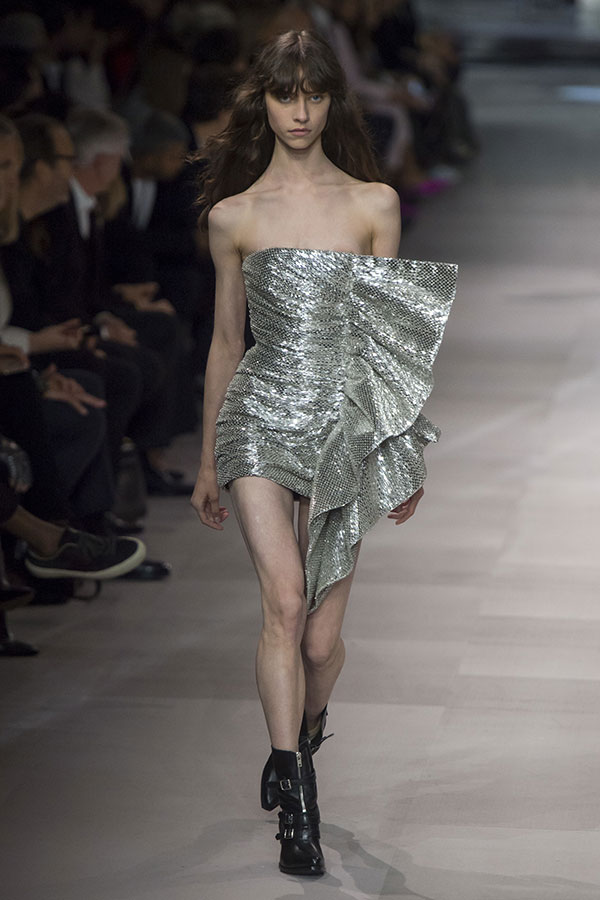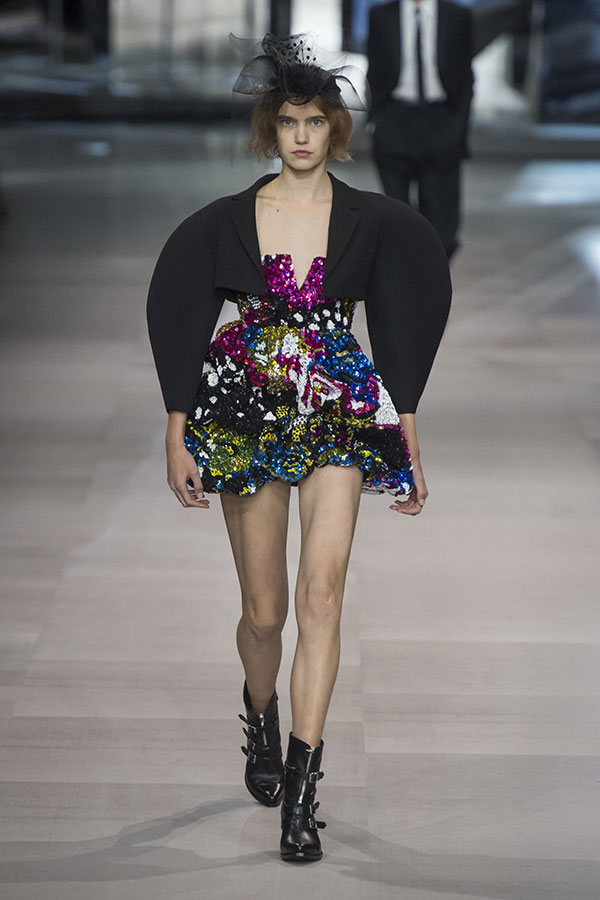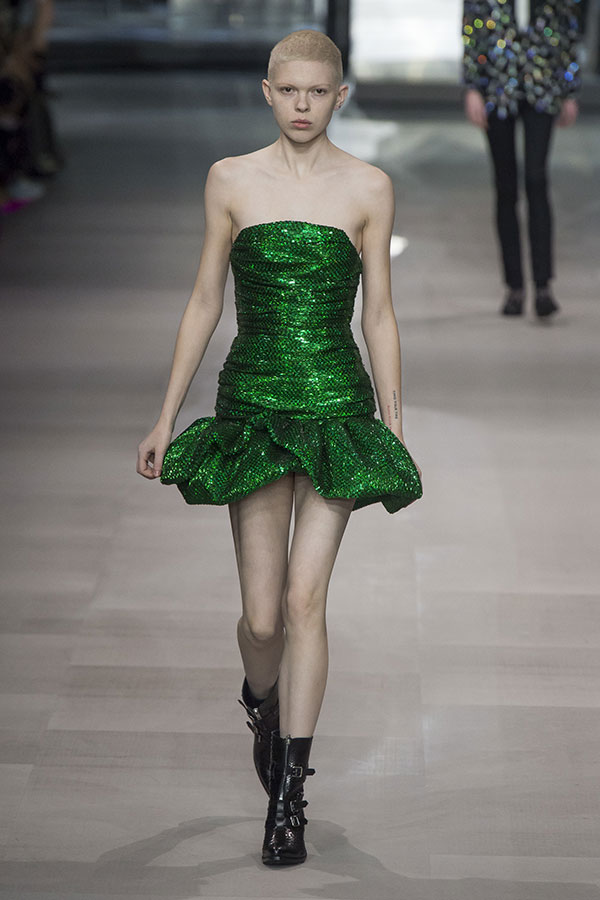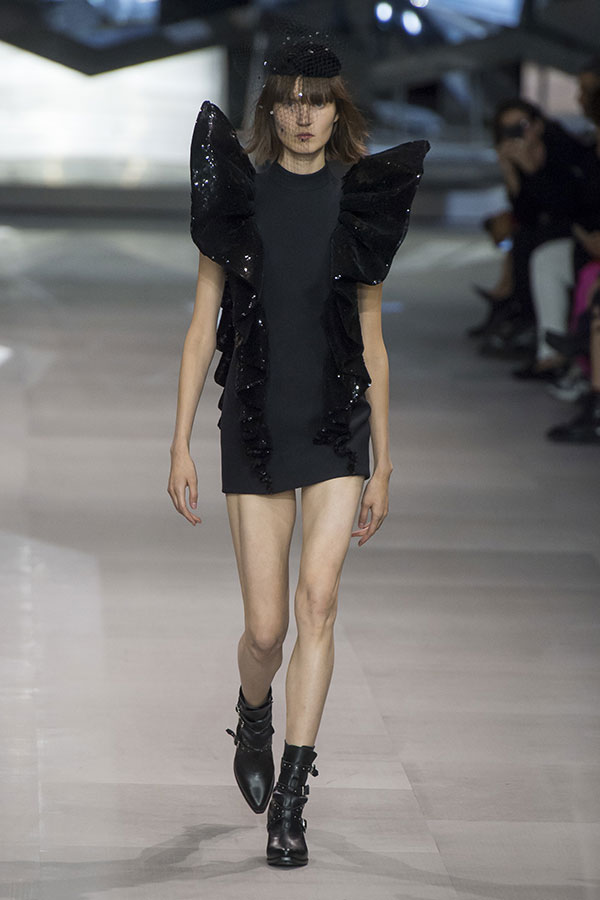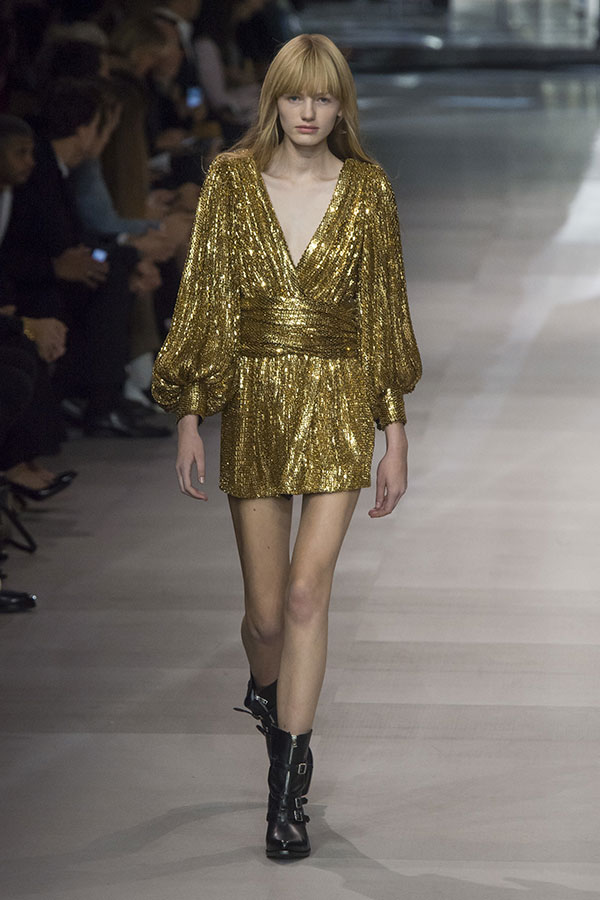 Riccardo's new old Burberry
The Italian designer's first major move at Burberry paralleled that of Hedi. Looking back into the British label's archives, Riccardo chanced upon a 1908 logo and monogram consisting of founder Thomas Burberry's initials. This then inspired the brand's new logo and monogram, designed by Peter Saville in just four weeks. But you probably already knew that considering how it's plastered all over social media and the brand's flagship stores around the world.
Thankfully, he didn't go down the route of wiping out years of heritage on Instagram to prove his point. Quite the contrary, he took to the platform to reveal the archival inspirations for his debut runway show, dubbed 'Kingdom'. And here's where Riccardo's course is the complete contrast of Hedi's.
Related: Why Riccardo Tisci makes a rightful candidate as Burberry's new chief creative officer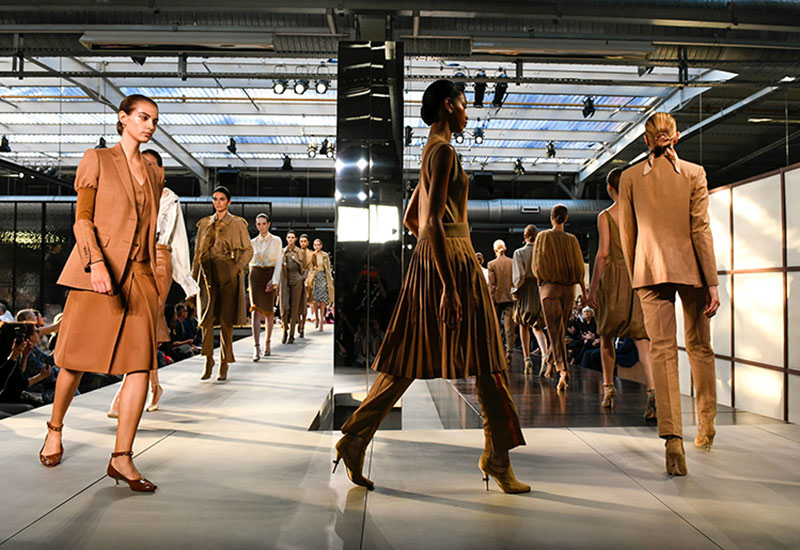 The collection was divided into three segments: Refined, Relaxed, and Evening – with 134 looks in total. An ambitious sum, we might add. One can clearly see the evolution of British culture intertwined with the house essentials of trenchcoats and plaids playing out across the collection. In his own words: "It's like a patchwork or a mix of the British lifestyle."
There was something for every generation. Tailored trenchcoats, pussy-bow blouses, A-line skirts and tapered trousers served the working women and long-time customers. Clashing playful prints, leather pieces and his brand of streetwear-worthy looks catered to a younger crowd. A series of seven black dresses highlighted with unassuming sparkly accents closed the show to the delight of those hunting for their next eveningwear.
It's a well-balanced collection – leaning on the safe side, nevertheless a good start to his reign. Perhaps a reflection of the brand's archives for his first collection will lead to subsequent timeless pieces of his own making. Time will tell, but we are hopeful.
See the collection below.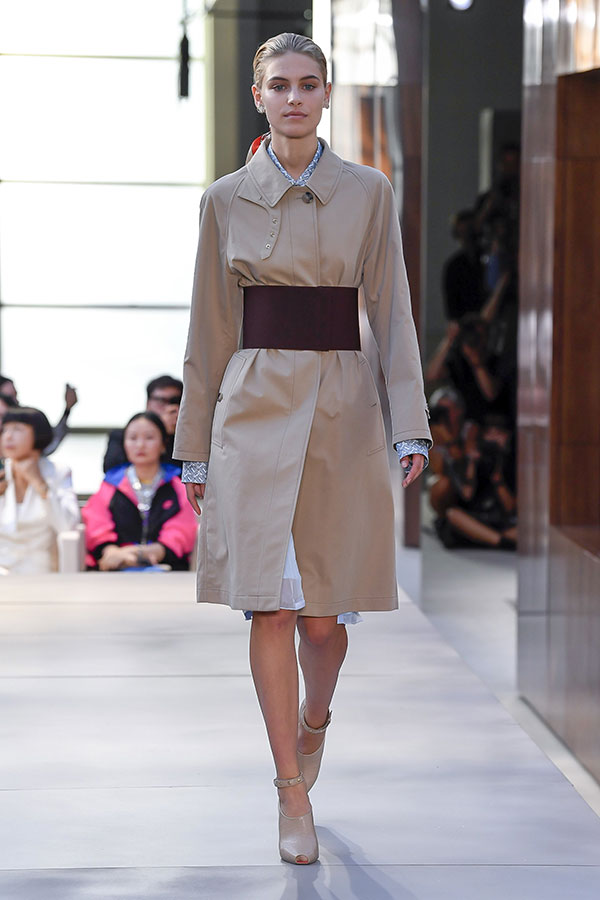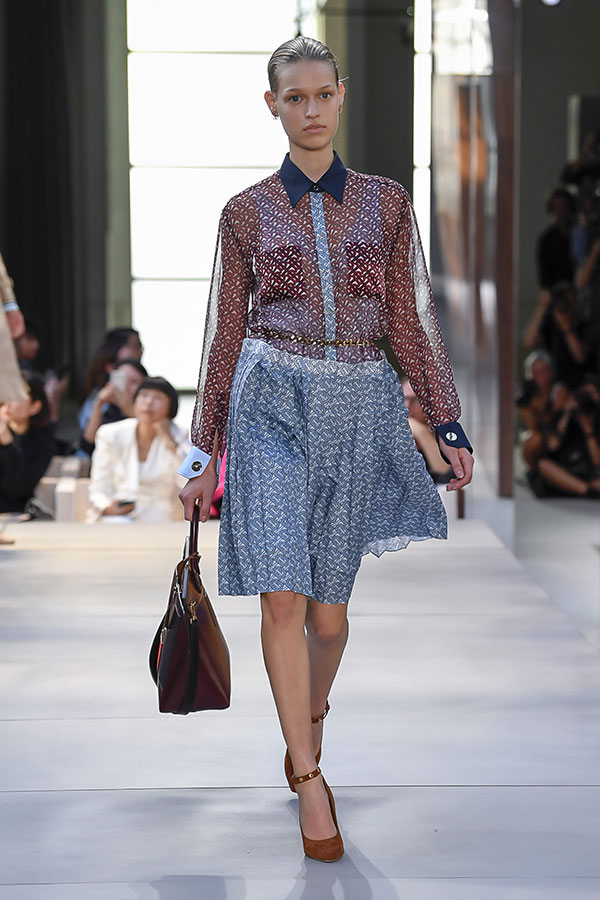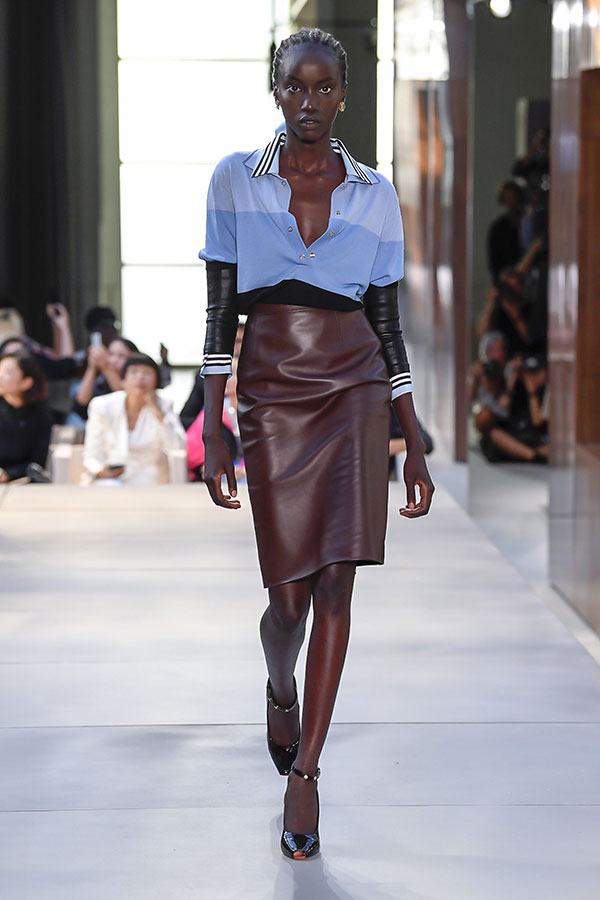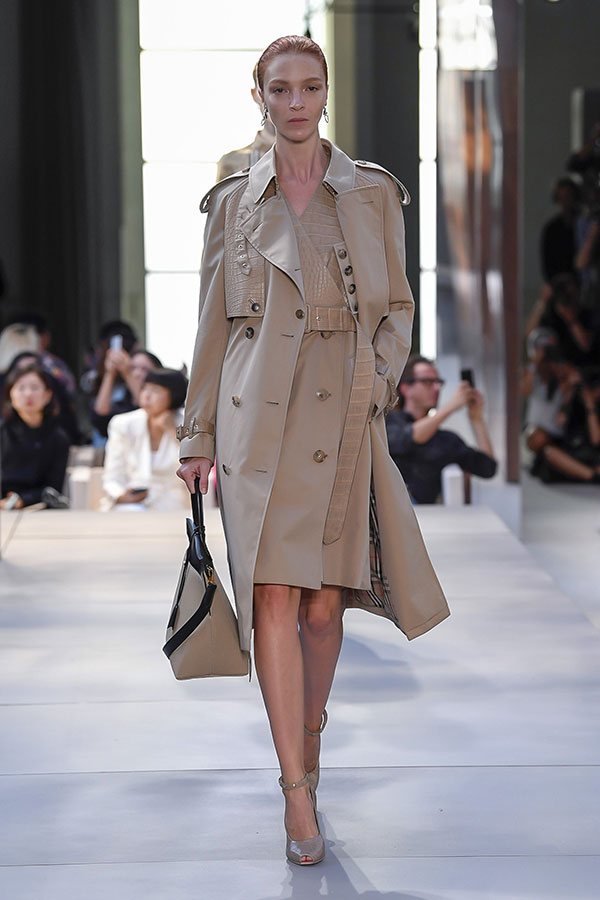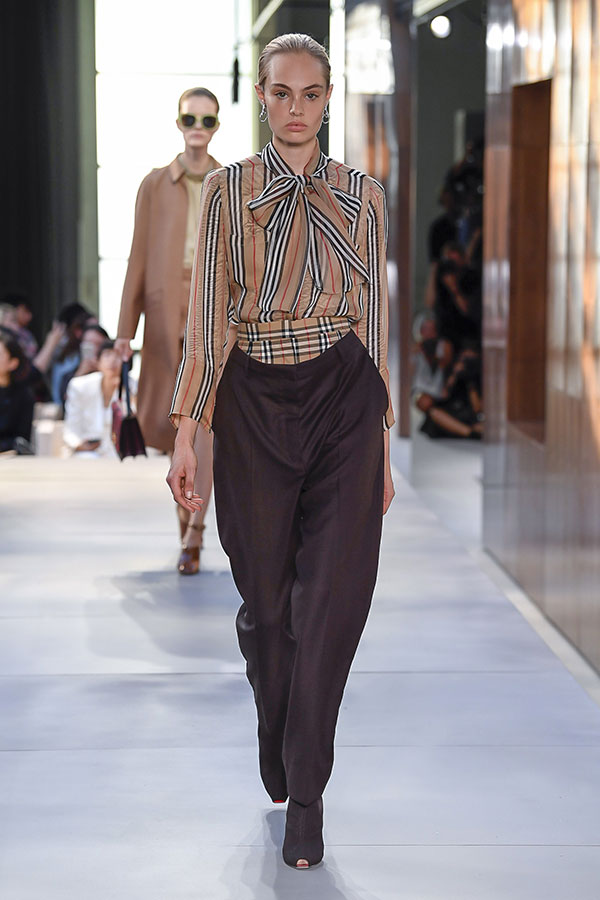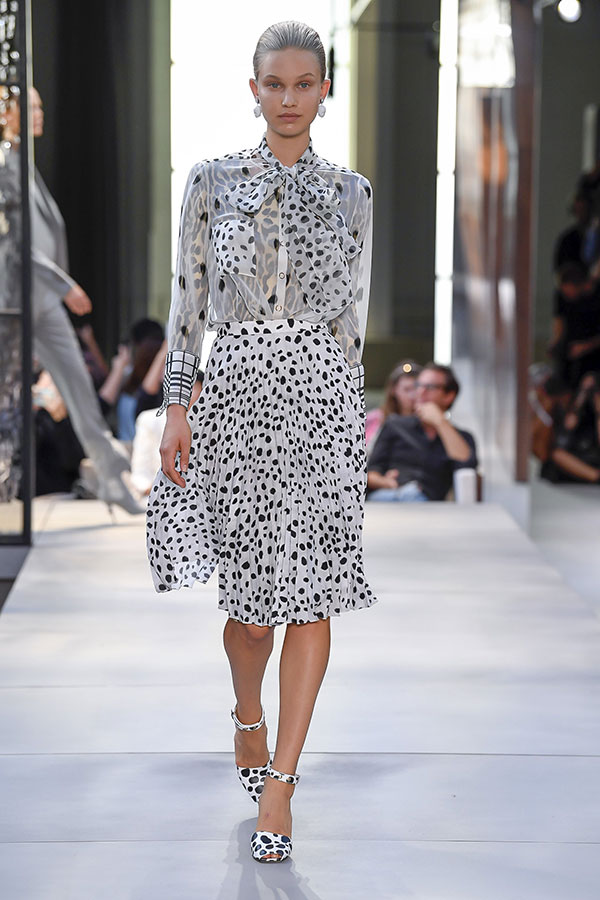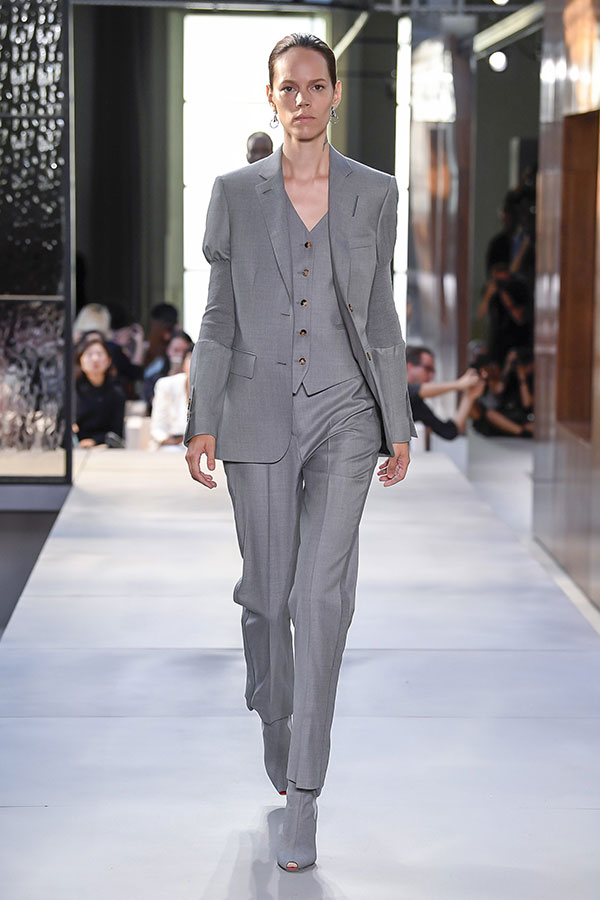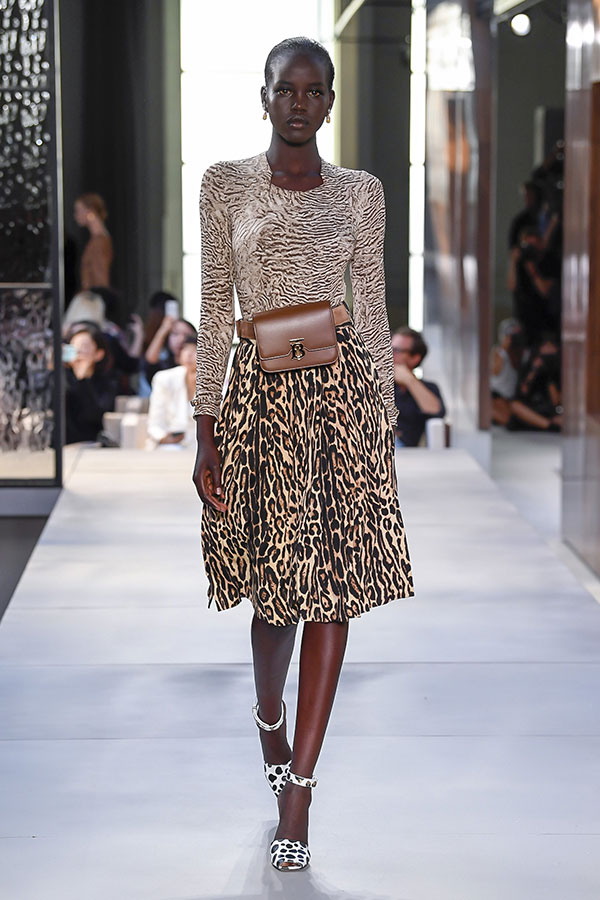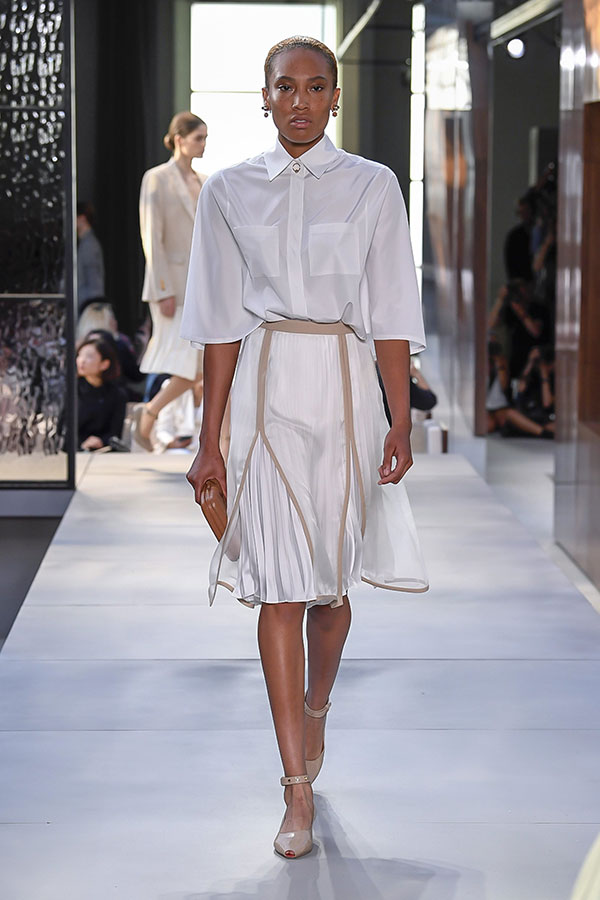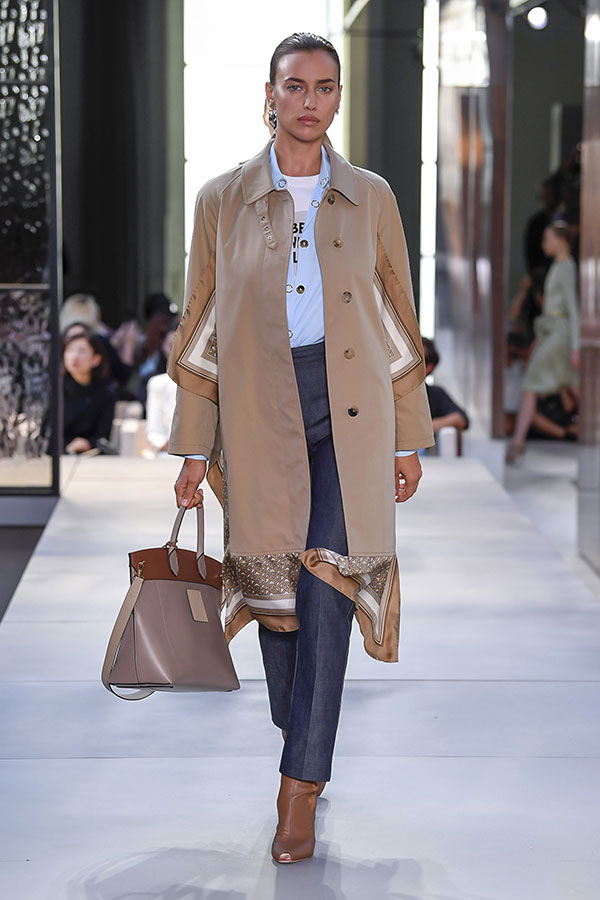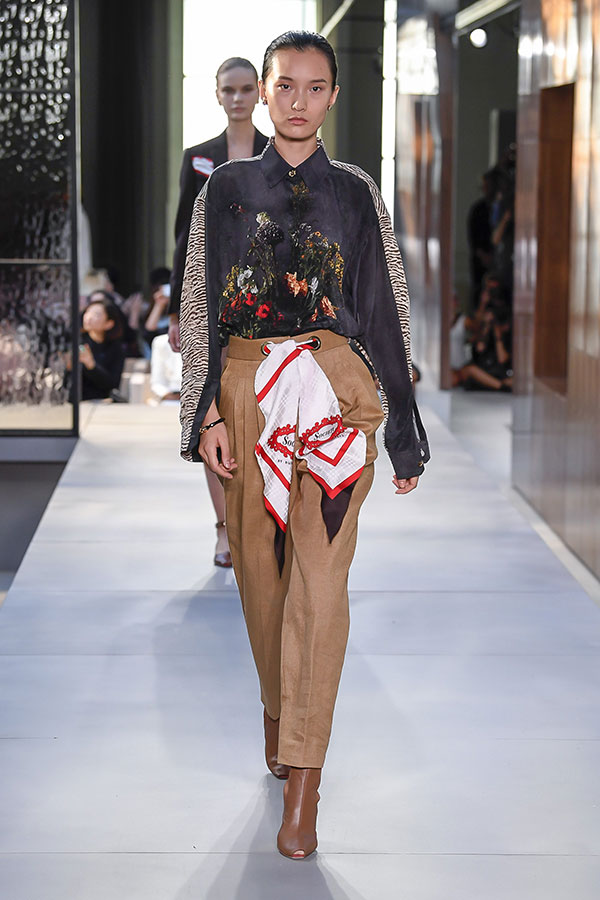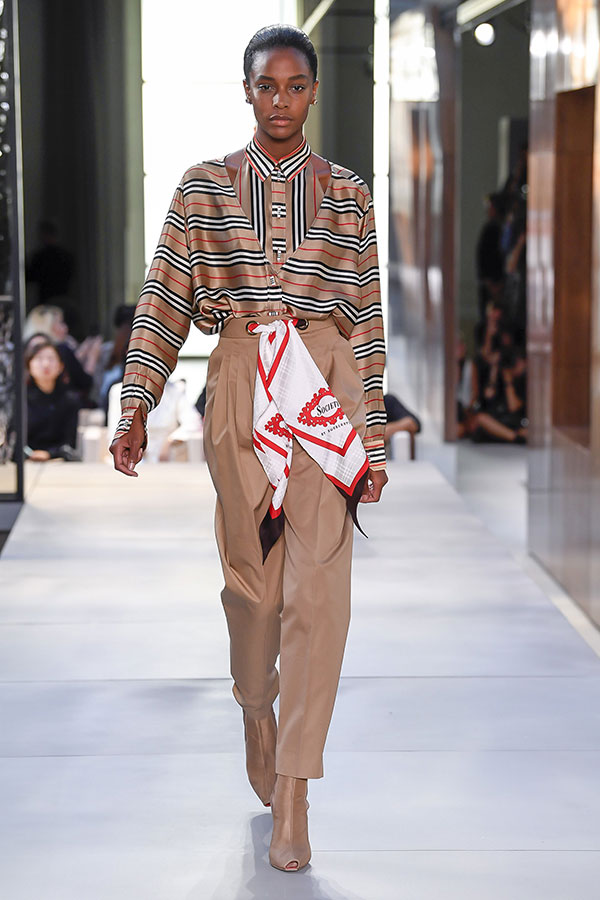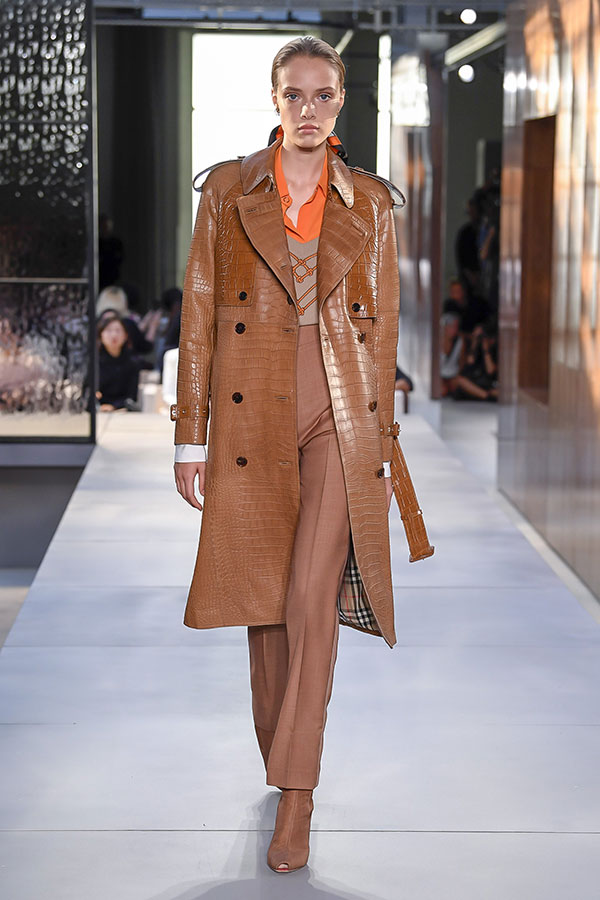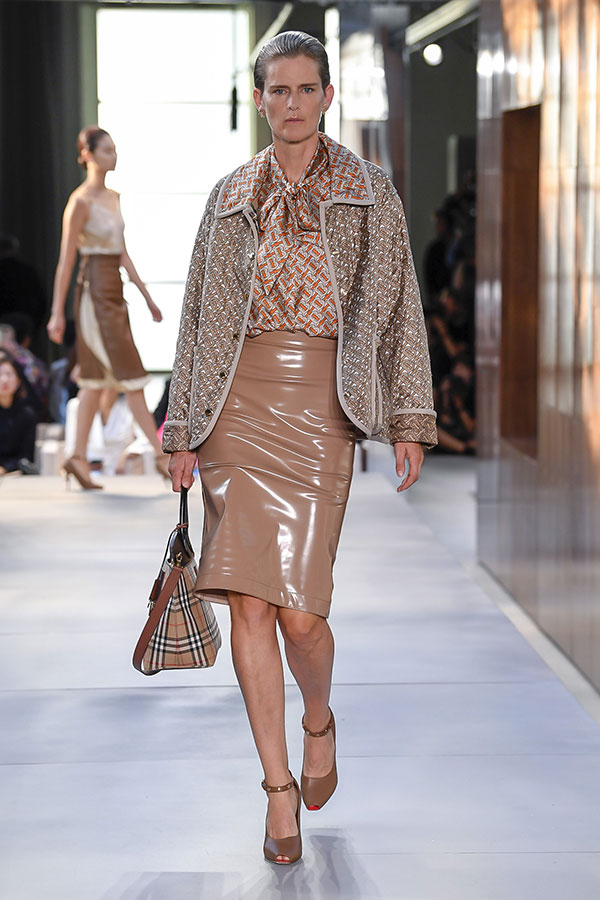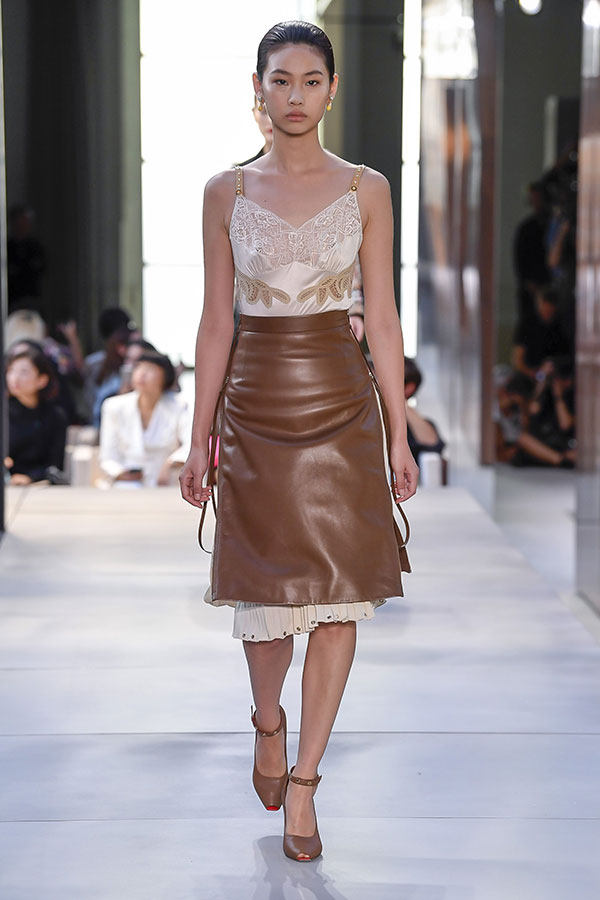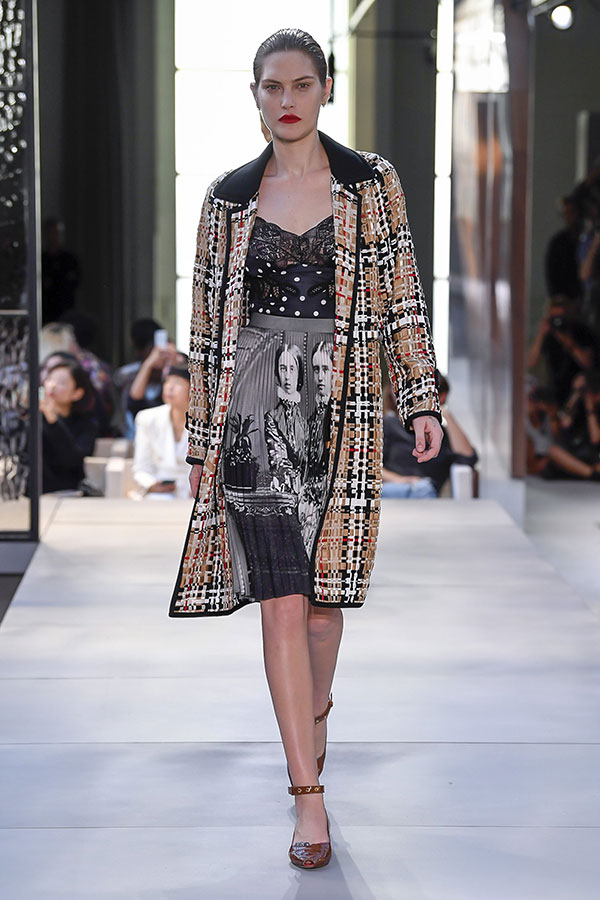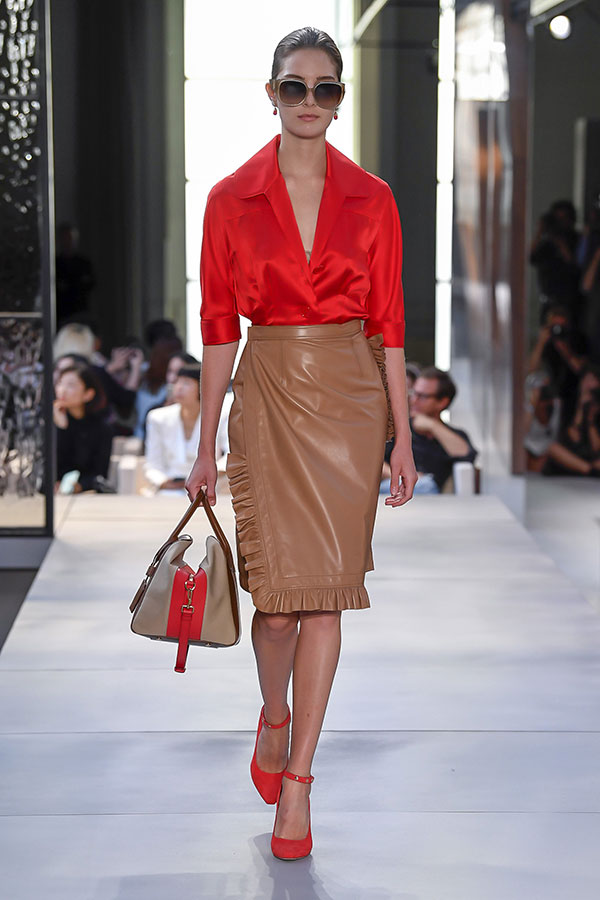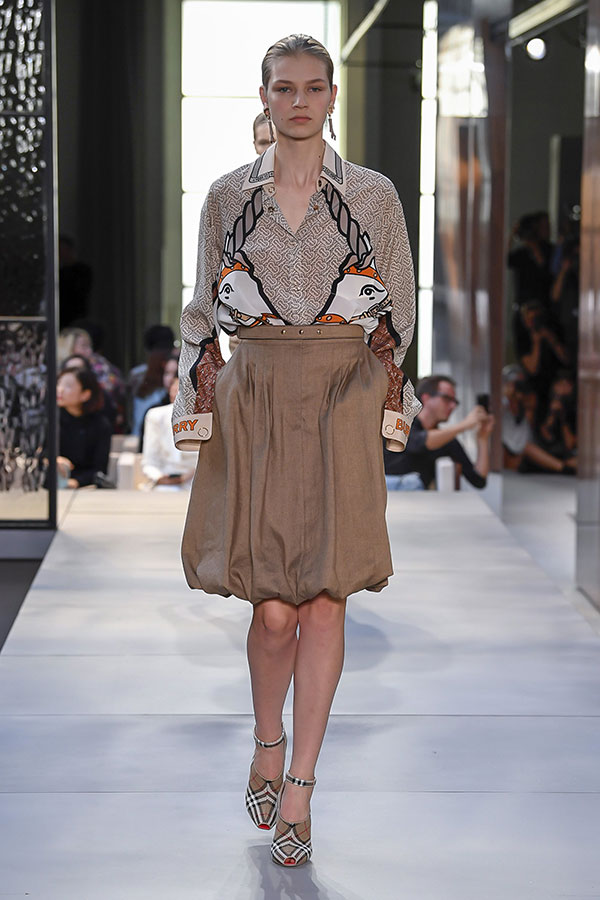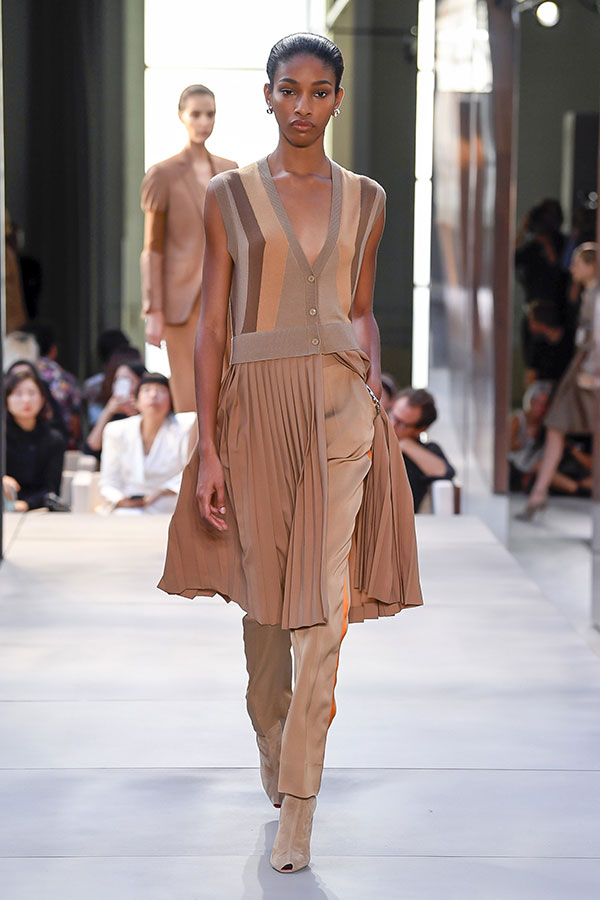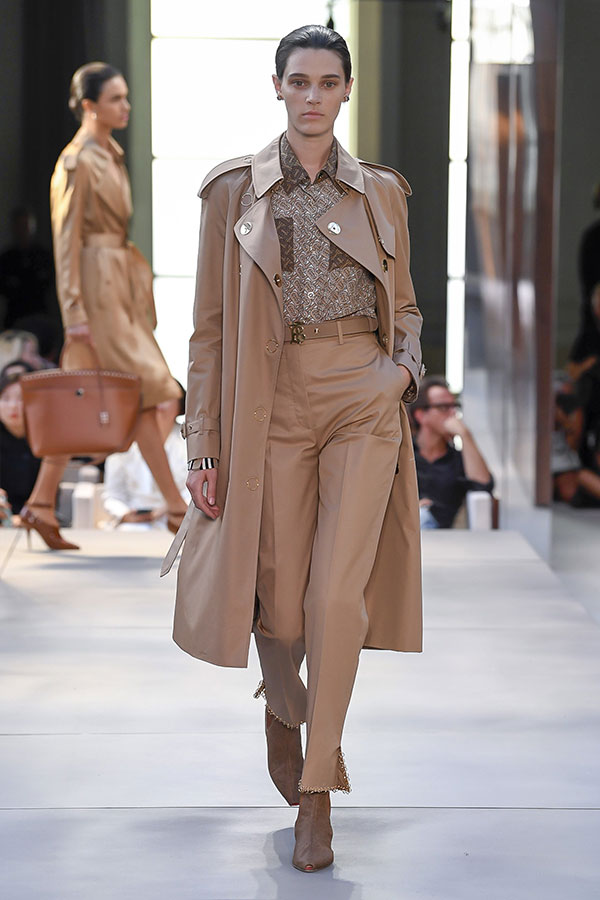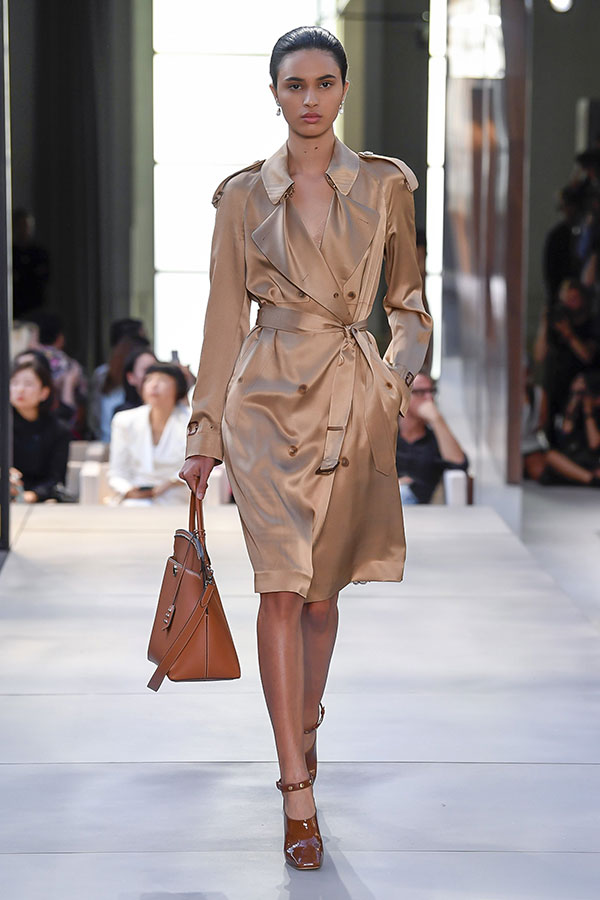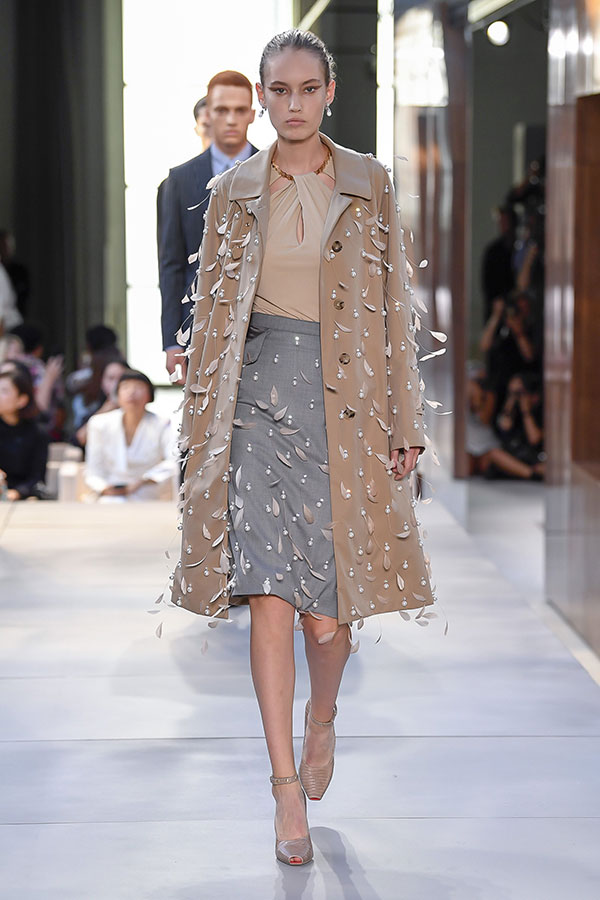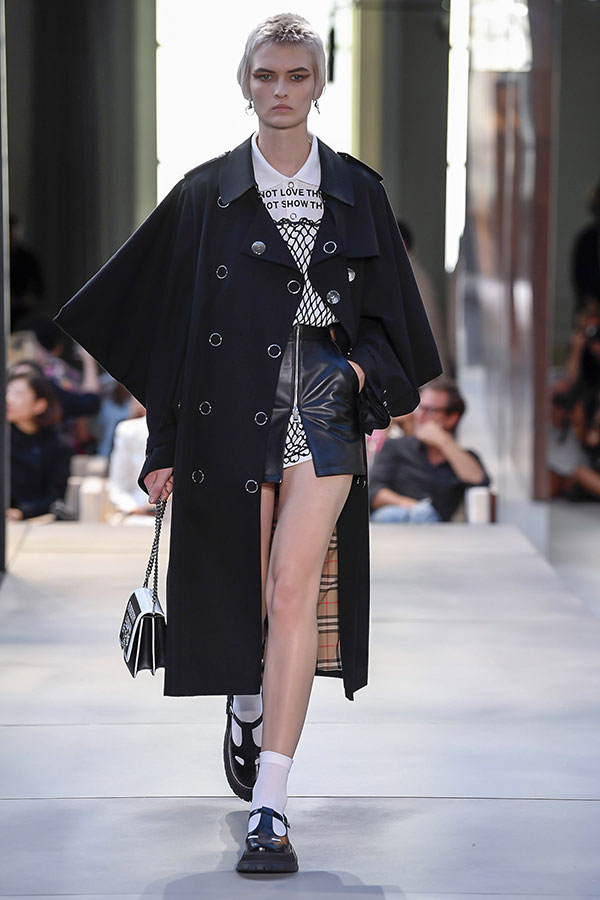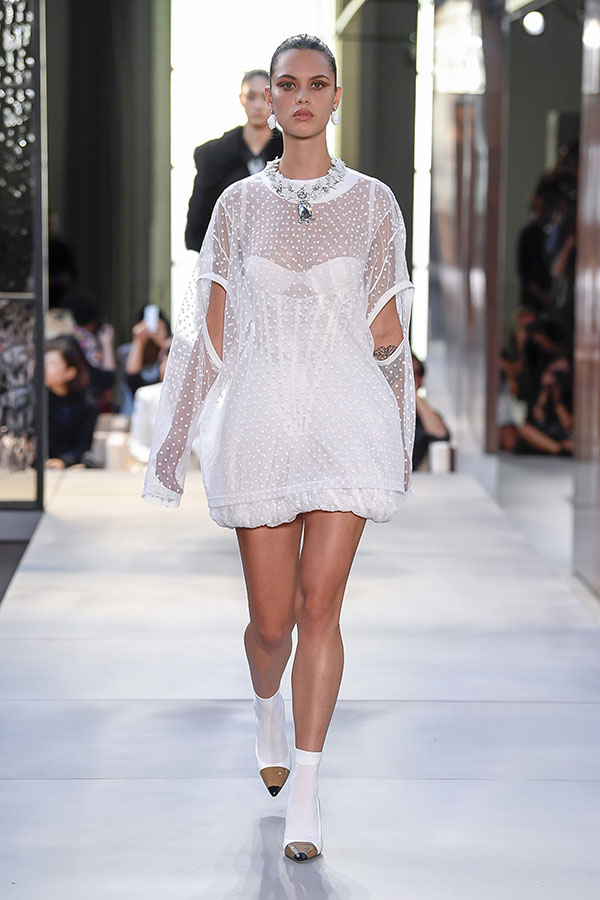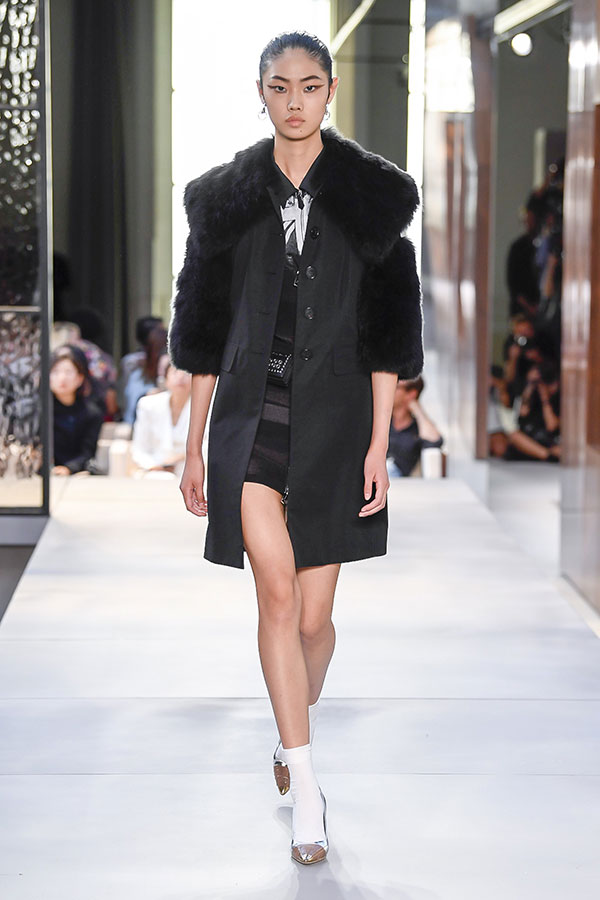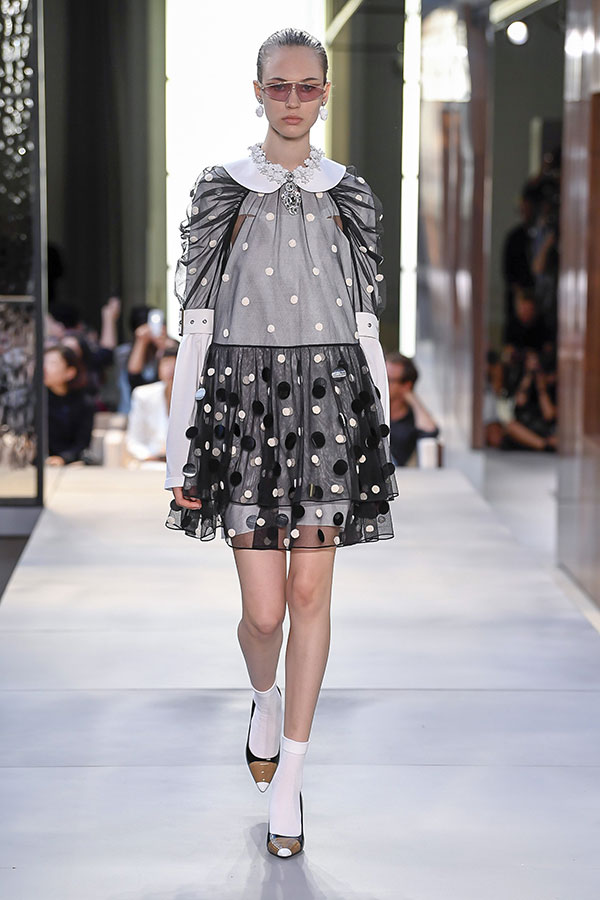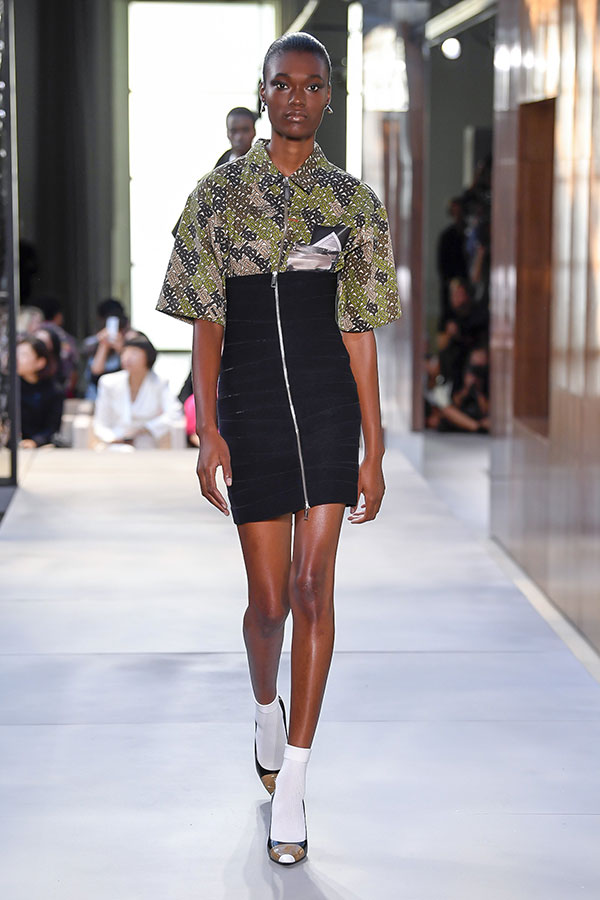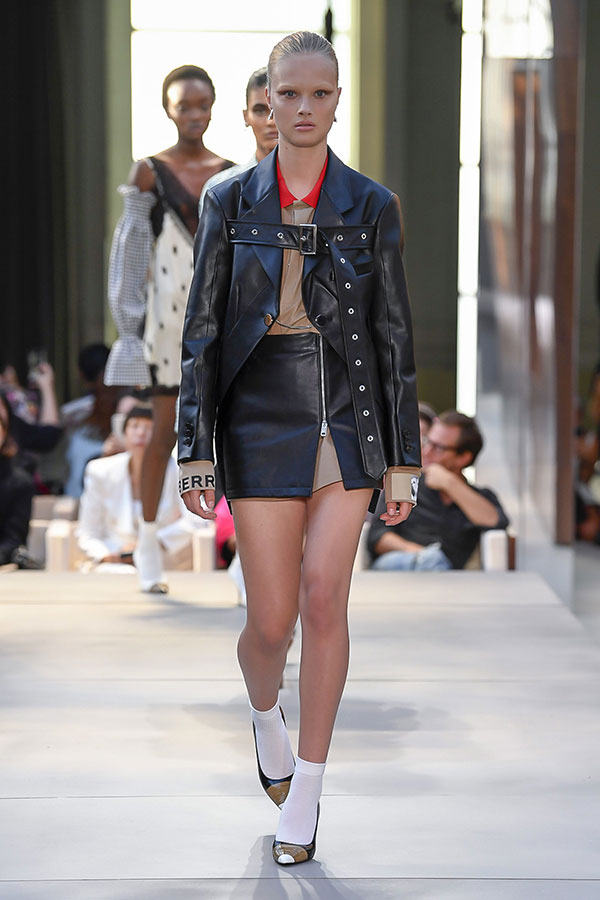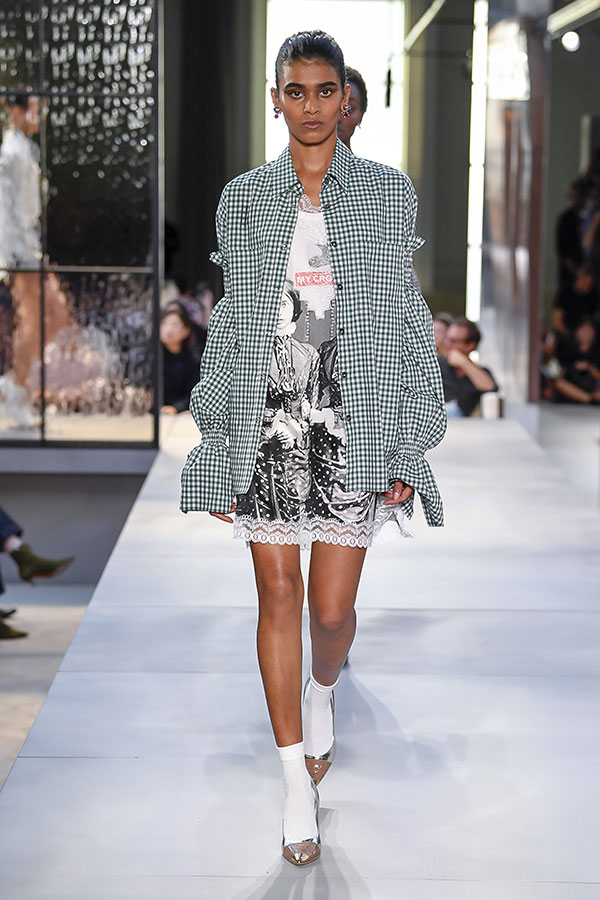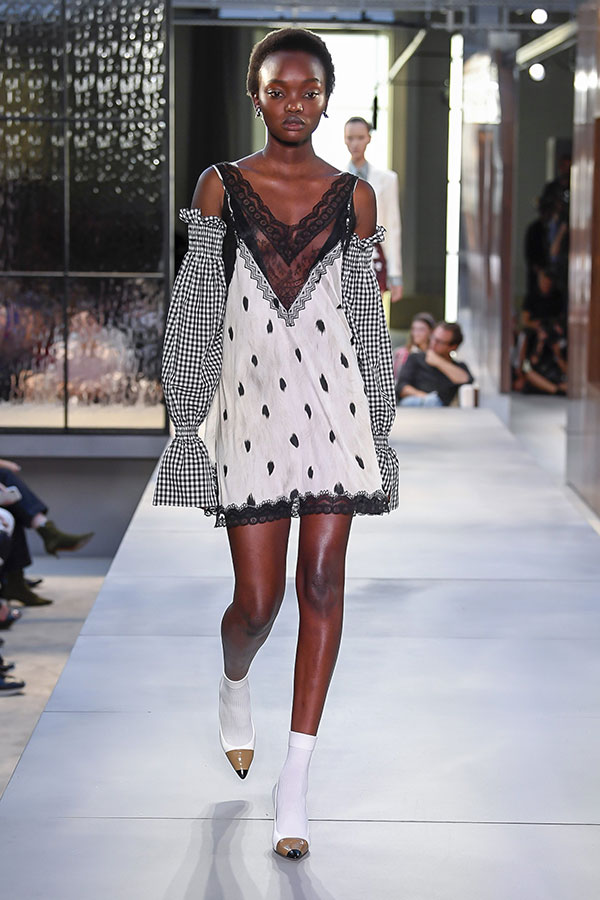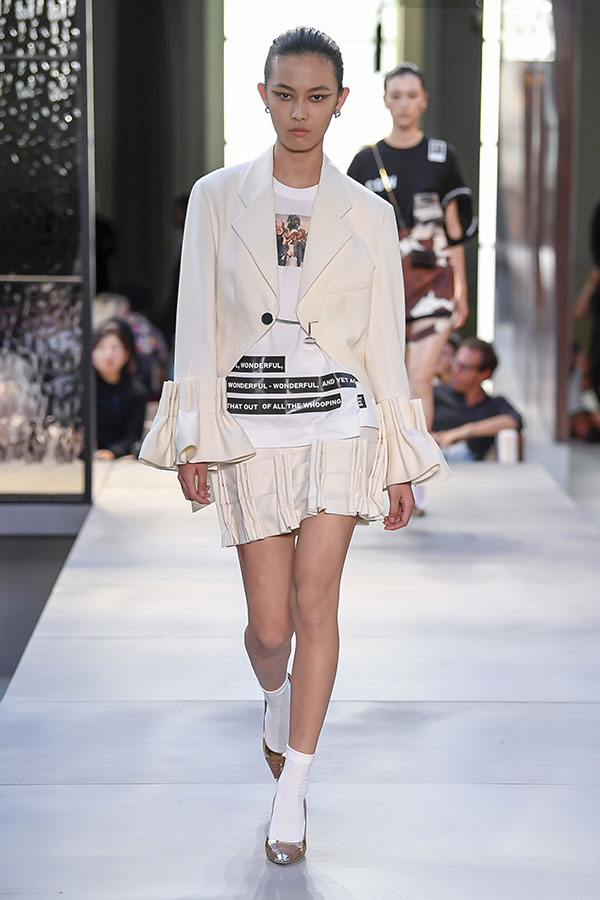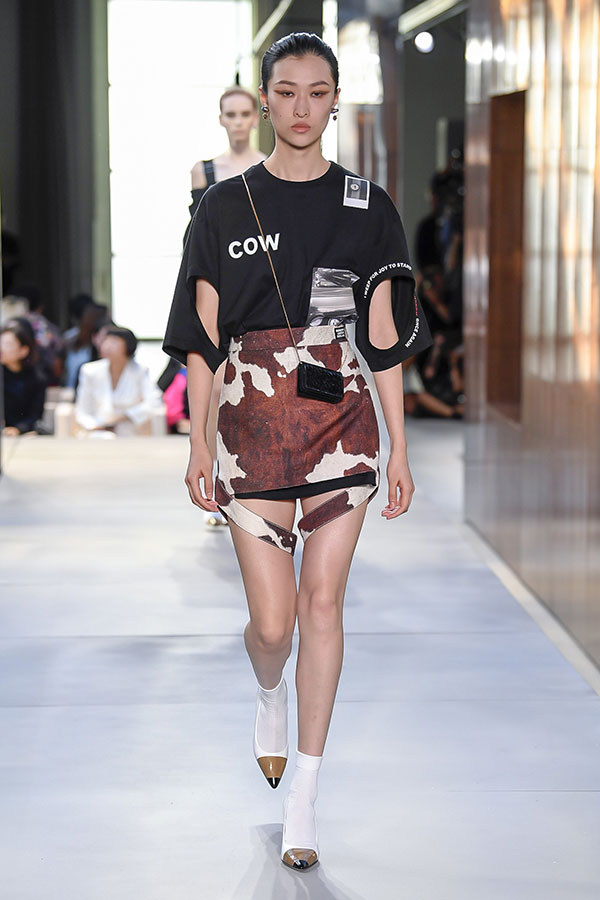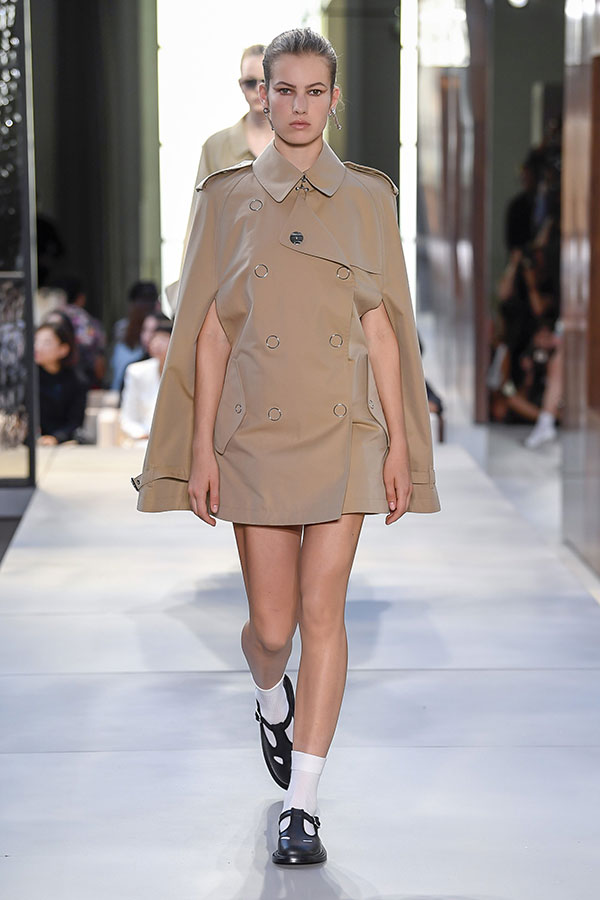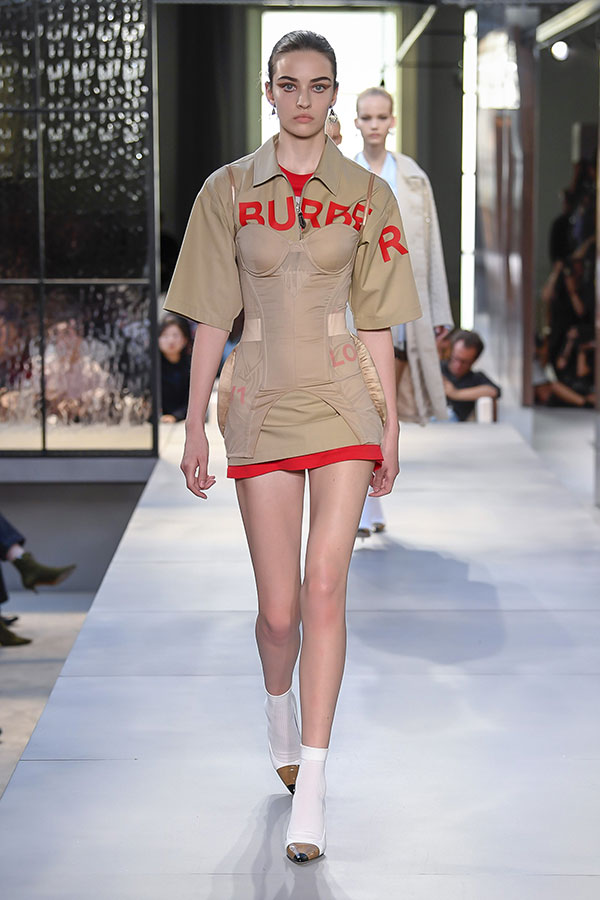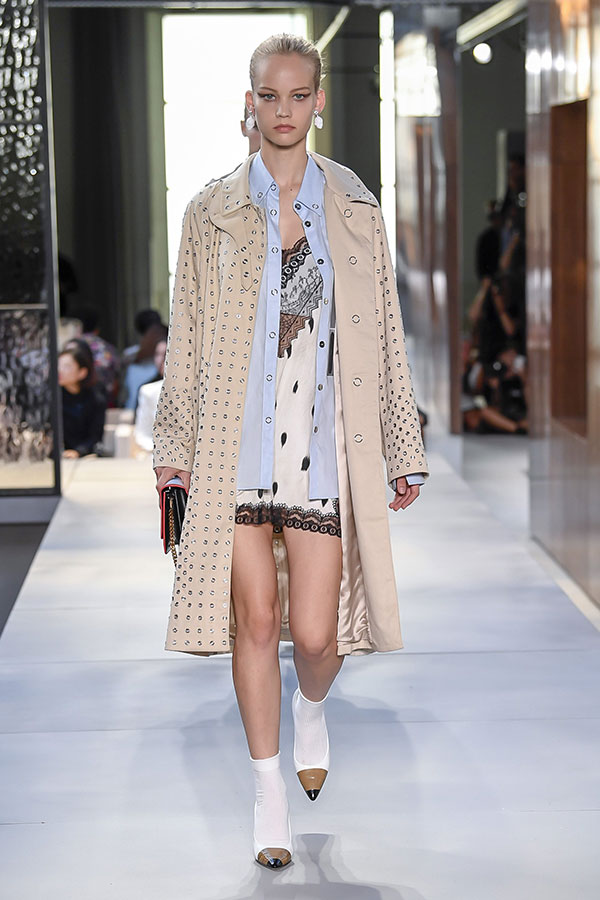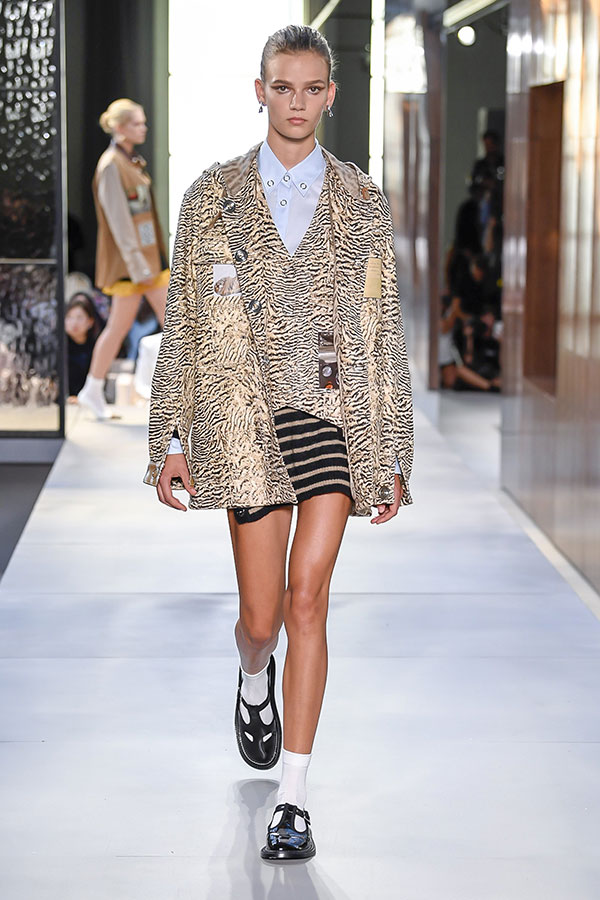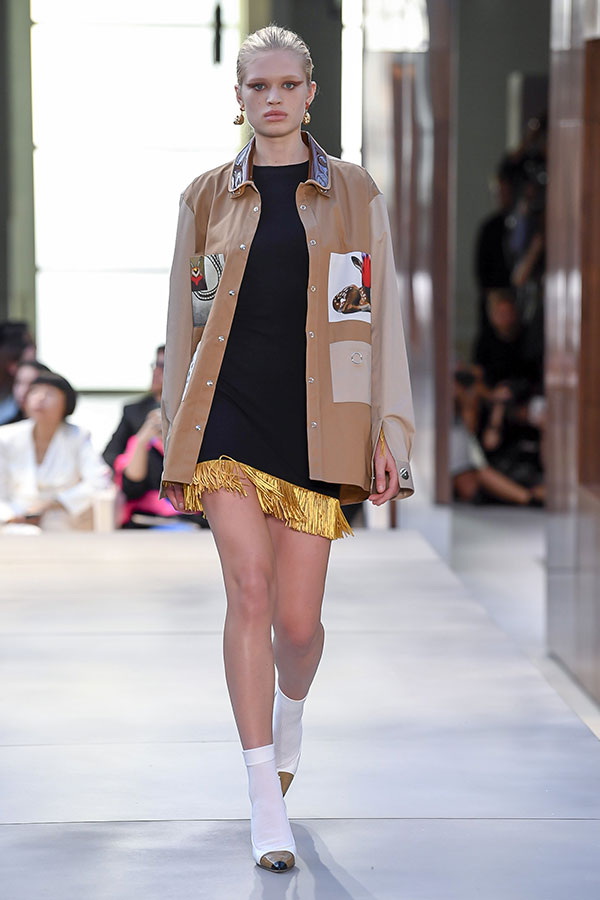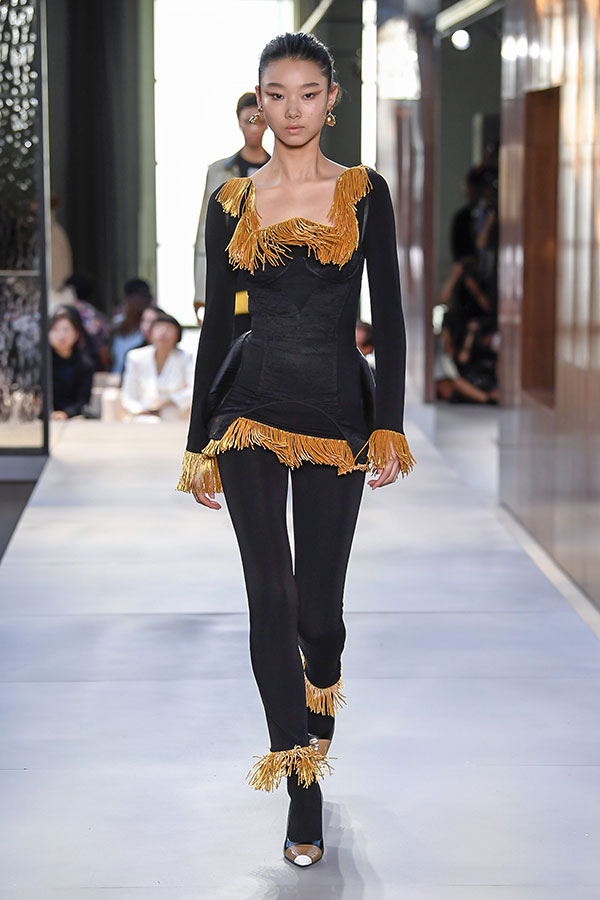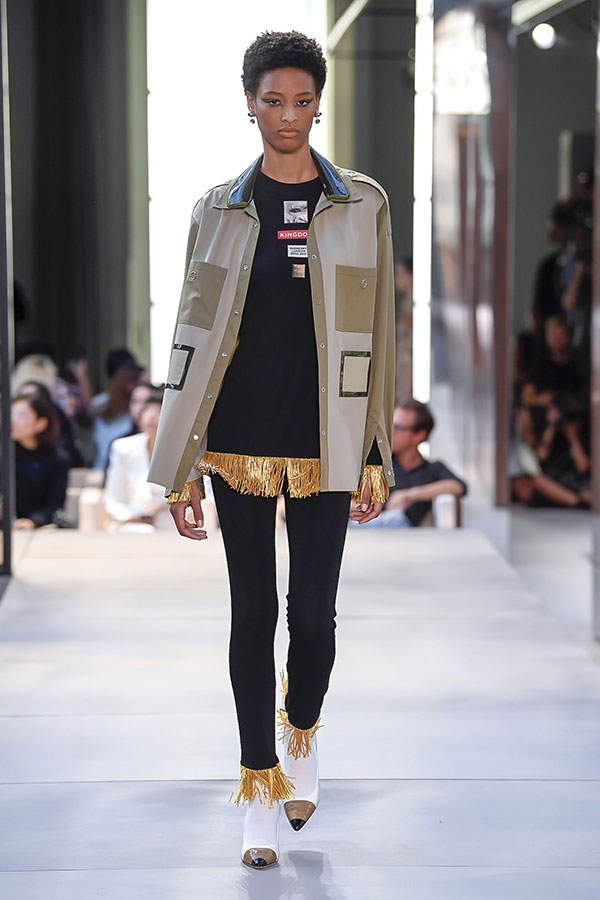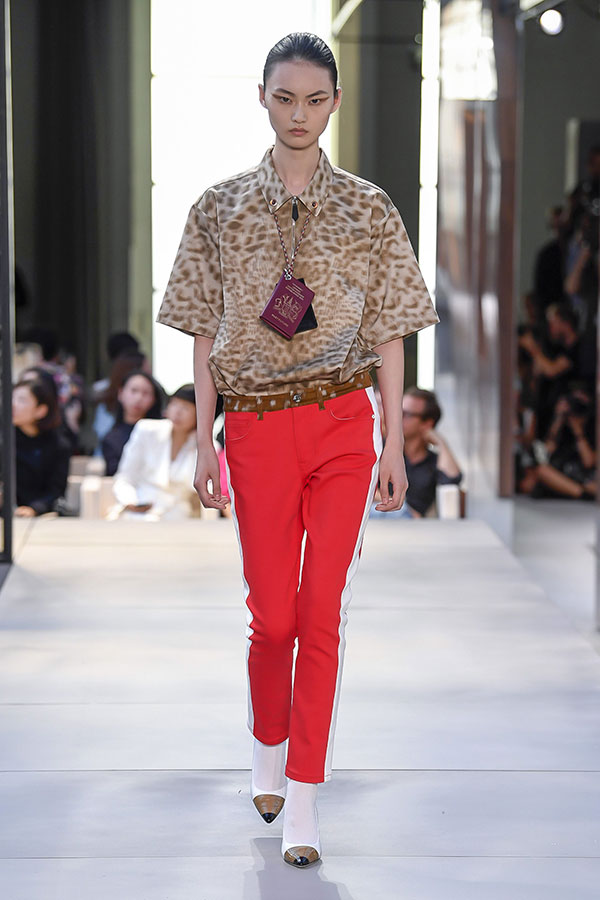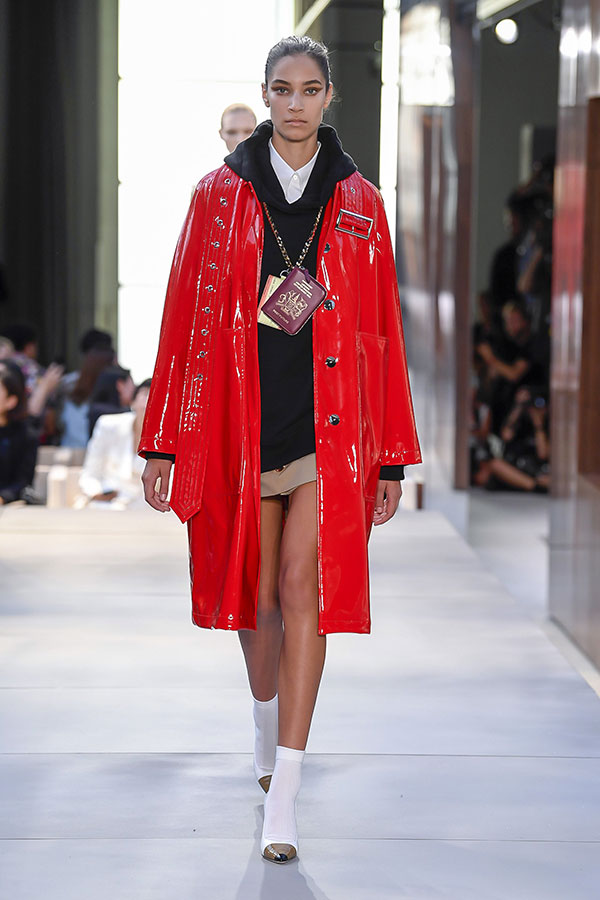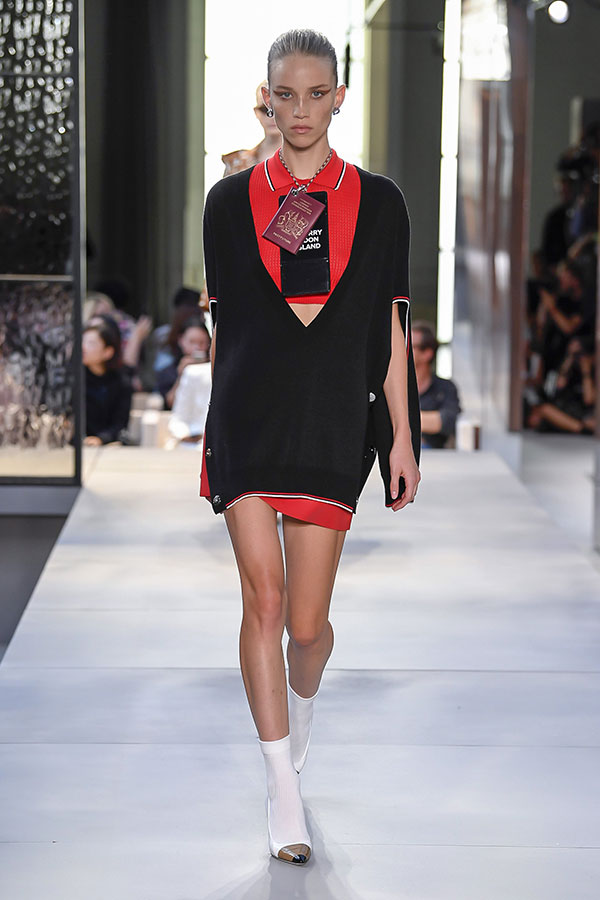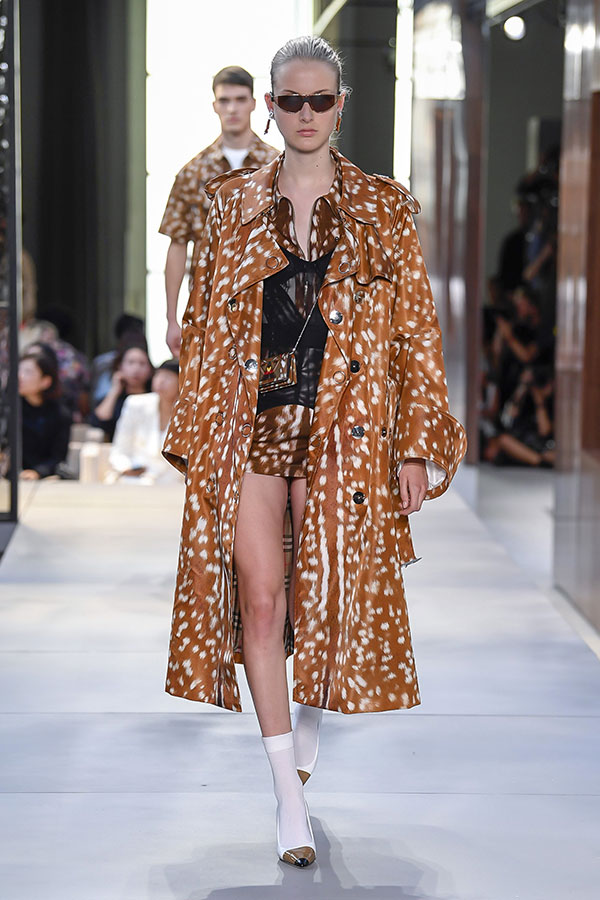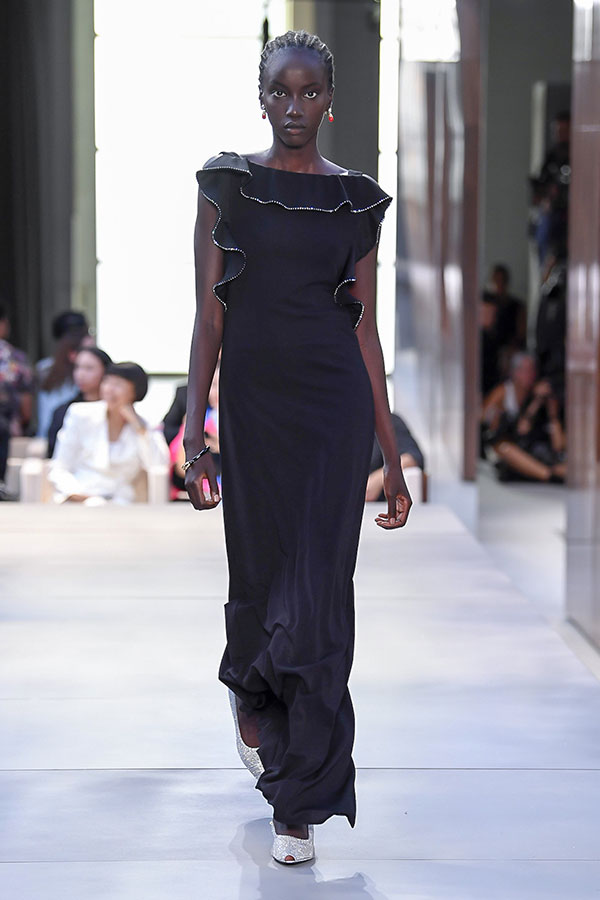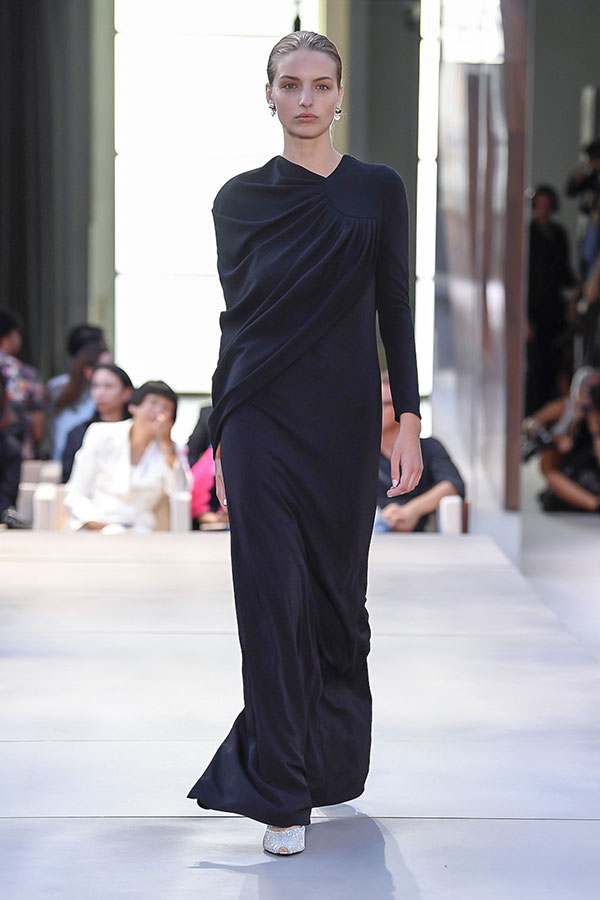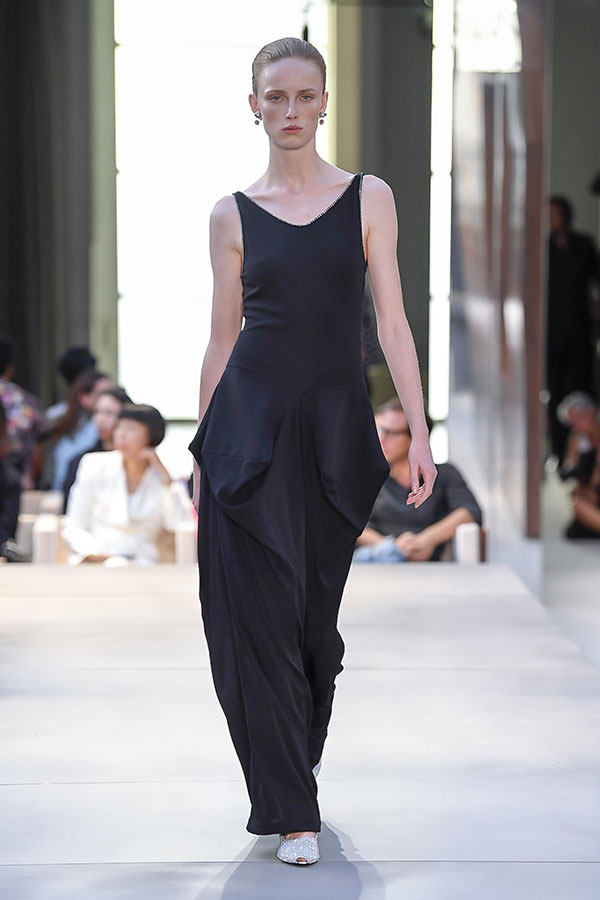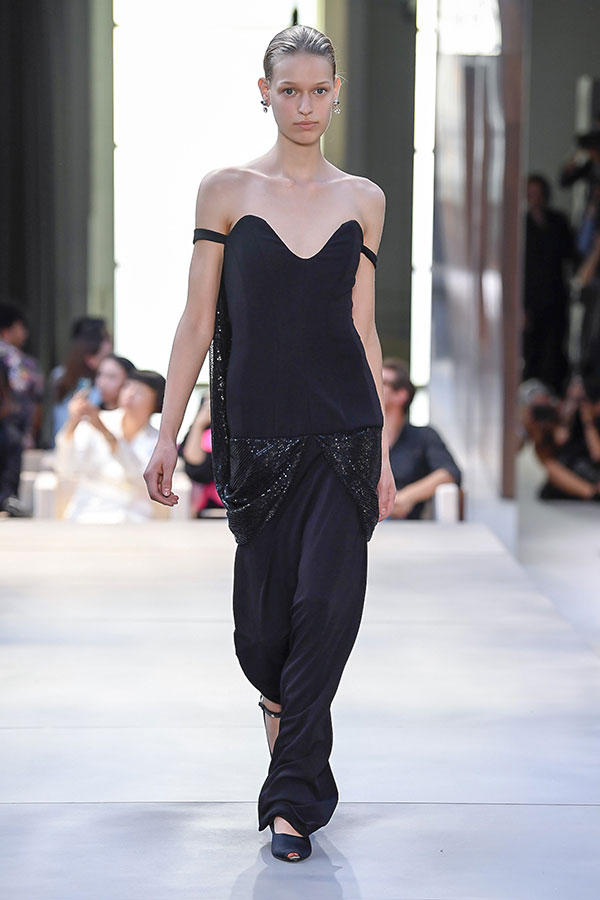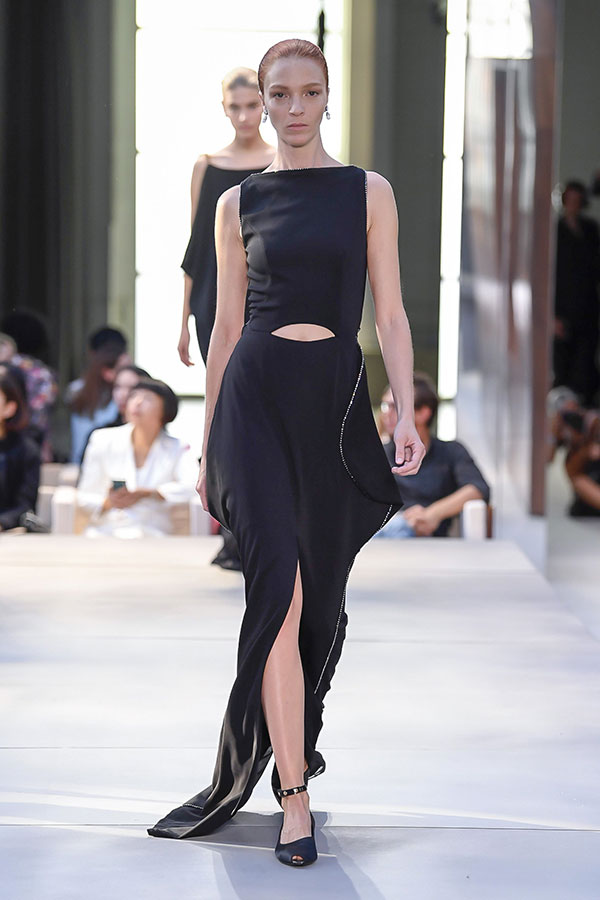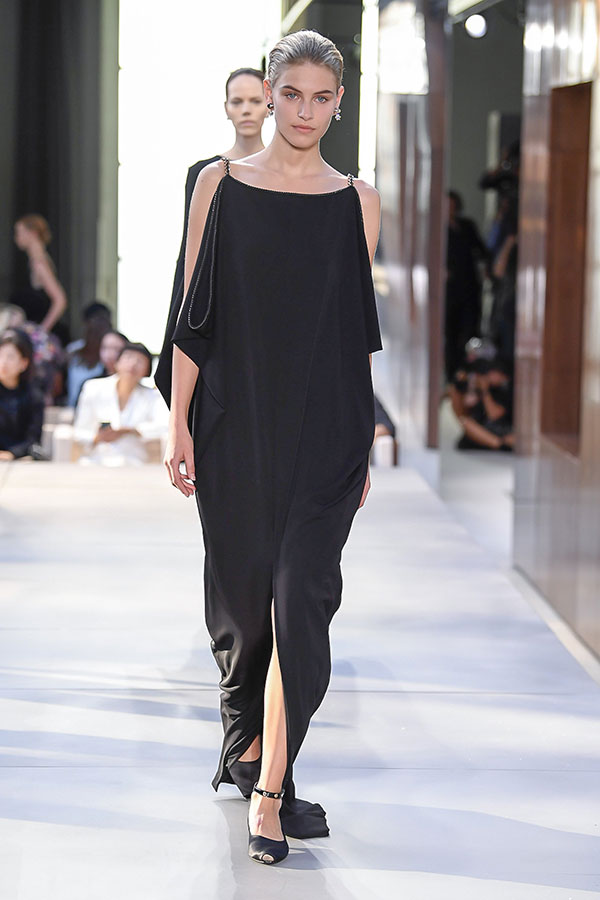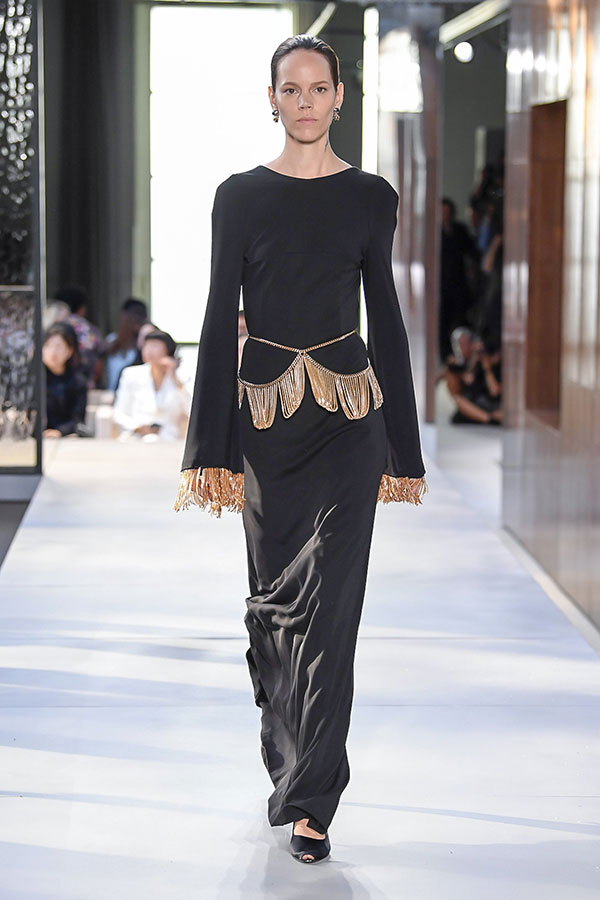 Images: Courtesy of Burberry and Celine