Coming to you live on FirstClasse's Instagram this April.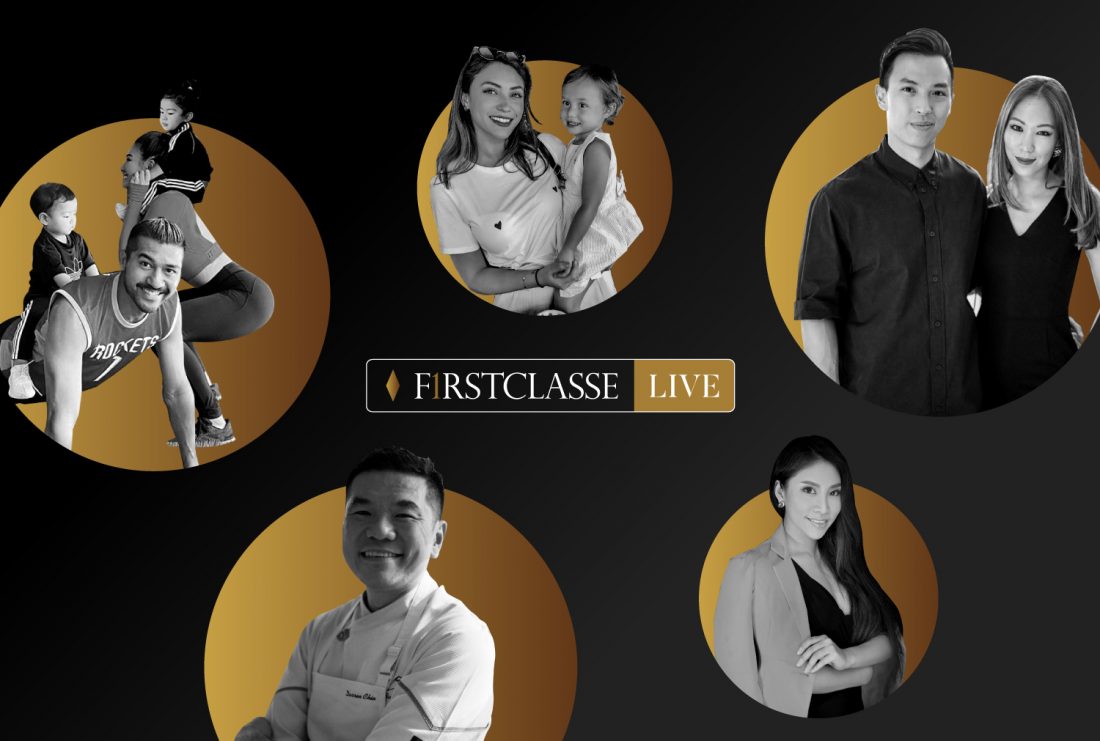 For the first time ever, FirstClasse is proud to host a week-long programme on Instagram Live, happening from Monday to Friday next week.
Our inaugural #FirstClasseLive lineup will feature 7 personalities across various industries, who will be taking over our Instagram account (@firstclassemalaysia) to keep you motivated and entertained during this Movement Control Order (MCO). Here's what to expect.
Monday, 11am: Workout with Roen Cian and Carey Ng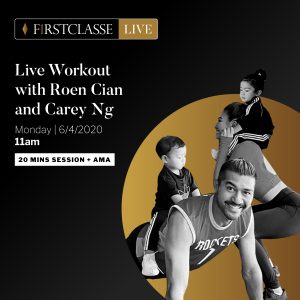 You may know Roen Cian Nagapan from one of his many business pursuits – from F&B venture The Roof to co-working space Common Ground – and his wife, Carey Ng from her days as Miss Universe Malaysia to the present proud mummy of two; now see them doing what they both enjoy together – working out. Start your week right and get your exercise mats ready to follow along the couple's workout at 11am on Monday.
Tuesday, 11am: Relationship Chat with Zac Liew and Diane Chia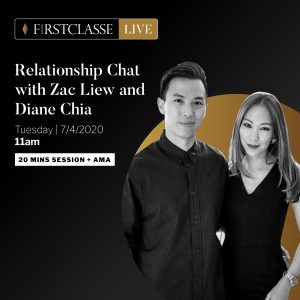 When not running operations for Curlec (Zac Liew) or strategising business for wellness brands (Diane Chia), the couple can be seen attending music festivals, doing yoga and gallivanting around the globe. Now that the MCO is in place, how are the two active individuals coping at home and what advice do they have for couples not to tank their relationship during this period? Tune in on Tuesday morning to find out.
Wednesday, 11am: Parenting At Home with Patricia Knudsen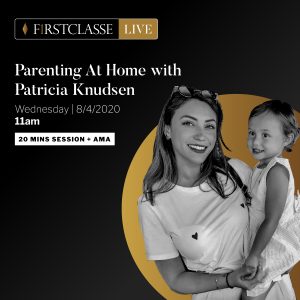 Patricia Knudsen is a television host, radio deejay, emcee, DJ and entrepreneur – but on top of it all, she is a mother to Sophia Sue-Lin. How does she manage it all while keeping up with an active 4-year-old? Hear it from her as she shares on motherhood and parenting during the MCO and maintaining good hygiene to keep children safe and protected – live on Instagram next Wednesday.
Watch: #FirstClasseGoesTo Tropical Snowman Chalets with Patricia Knudsen
Thursday, 4pm: Self-reflection through Tarot with Sarah May Low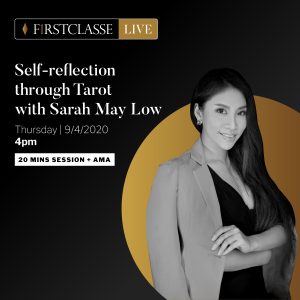 After working in the media and advertising industry for more than 10 years, Sarah May Low explored various forms of divination and healing before finding her true calling in tarot. She has since performed over 5000 personal tarot card readings and numerous corporate and brand collaborations as "Malaysia's No. 1 Tarot Card Reader". Join Sarah next Thursday to learn more about her practice and how you can use tarot to discover your purpose in life and begin healing.
Friday, 7pm: Date Night Cooking with Chef Darren Chin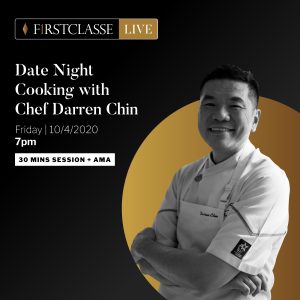 Darren Chin needs no introduction for those familiar with the local fine dining scene. While you won't find the chef and restauranteur manning the kitchens of DC Restaurant or Bref until the MCO is lifted, you can catch him live in his own kitchen whipping something up for date night. Will it be steak, salmon or something else altogether? Find out next Friday night.
You may also like: Chef on Chef Episode 4: DC Restaurant welcomes Evert Onderbeke
Follow us on Instagram @firstclassemalaysia to stay updated.