Patricia Knudsen doesn't remember much from the last time she went skiing, which was precisely 15 years ago.
She's moved to Malaysia from Denmark, carved a name for herself as  a DJ and emcee, had her beautiful daughter Sophia and launched a line of baby food since. She doesn't remember much, but she's game for reliving the thrill and adrenaline she faintly recalls of her time in the snow.
"It's been a while since I skiied but it's like riding a bike – you never really forget it – so let's do it!" she enthused the first time we approached her to come along an 8-day, 7-night ski trip to Tropical Snowman Chalets. And that was how we ended up having the time of our lives in the breathtaking French Alps with host and owner Nicholas Wong, who would fondly come to be known as Nick.
Here's all that we saw, breathed, ate and played.
---
St Gervais Les Bains
Pop: 5,296
Elevation: 571–4,810 m
Weather: 1°C, Wind N at 31 km/h, 36% Humidity
We were jetlagged, from first the 23-hour plane-ride into Geneva International Airport and then the 45-minute car-ride to our home for the next 8 days in Tropical Snowman Chalets but the sight that greeted us upon arrival woke us all up good and well. It snowed beautifully on our first day – just enough to coat the roofs of homes and crystallise the branches of the outside trees to envelope us in an almost unreal snowglobe of nature's making – and continued to powder down intermittently to upkeep the blanket of white around us.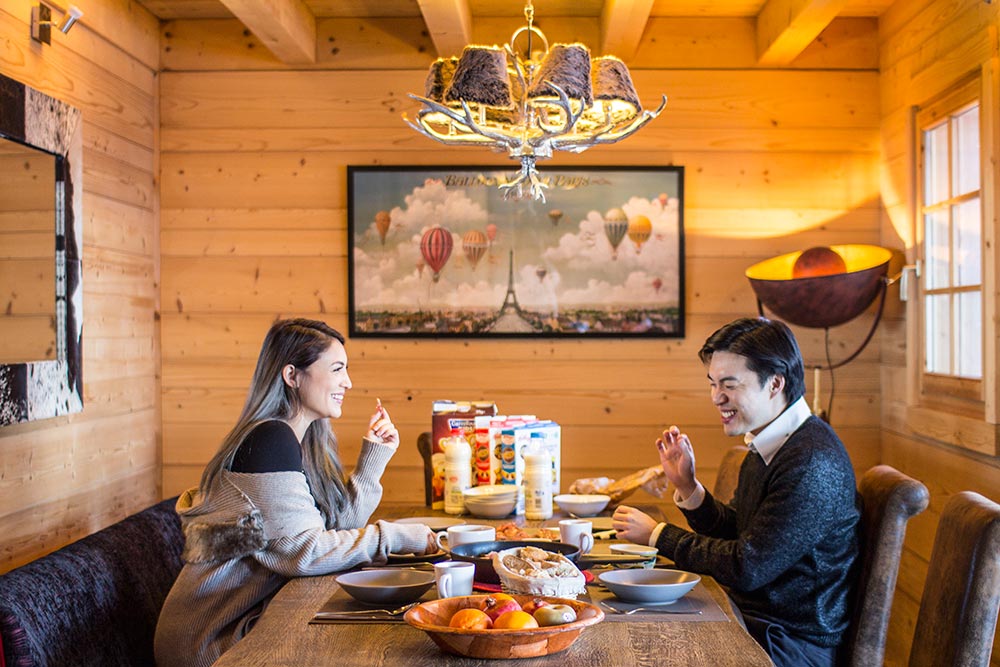 Most of our mornings began with hearty breakfasts hand-prepared by Nick, who is as deft in the kitchen as he is on the slopes. Local staples like cured meats, cheeses and, of course, hot croissants to be had with generous lashings of fresh French butter made a regular appearance, but special requests for fluffy scrambled eggs and omelettes were also only a "please" away.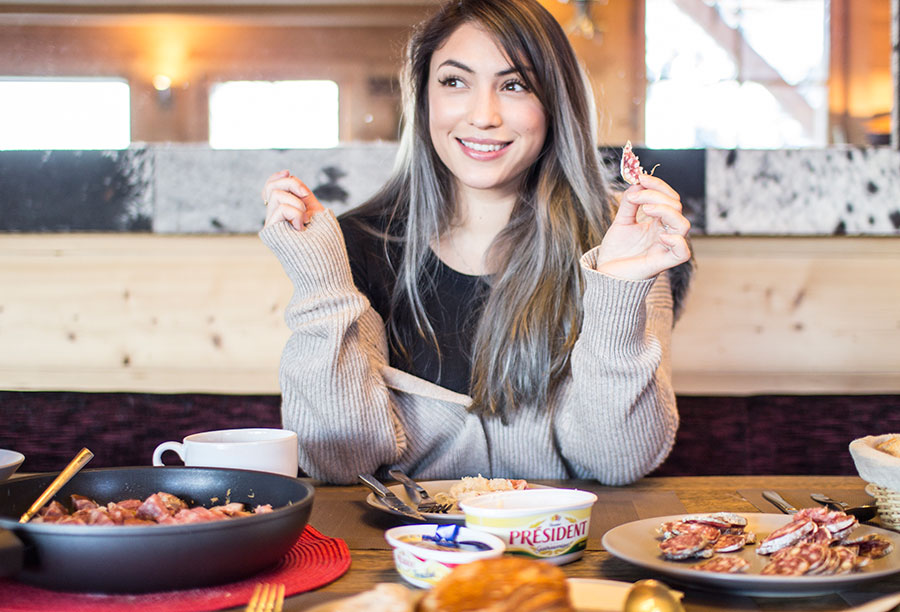 We took it slow the first two days, as Nick planned out an easy itinerary to ease us into the weather, altitude and local time. We wouldn't have it any other way as we ate and sightsaw our way through a quaint French town of St Gervais Les Bains.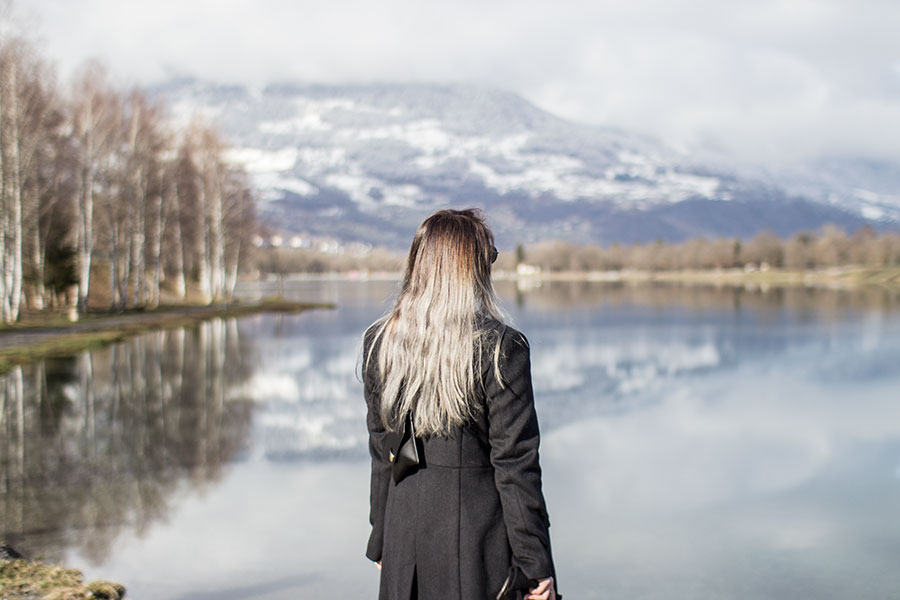 Taking a moment to soak it all in at Lac de Passy, which is only a short 10 minutes' drive away from the chalet.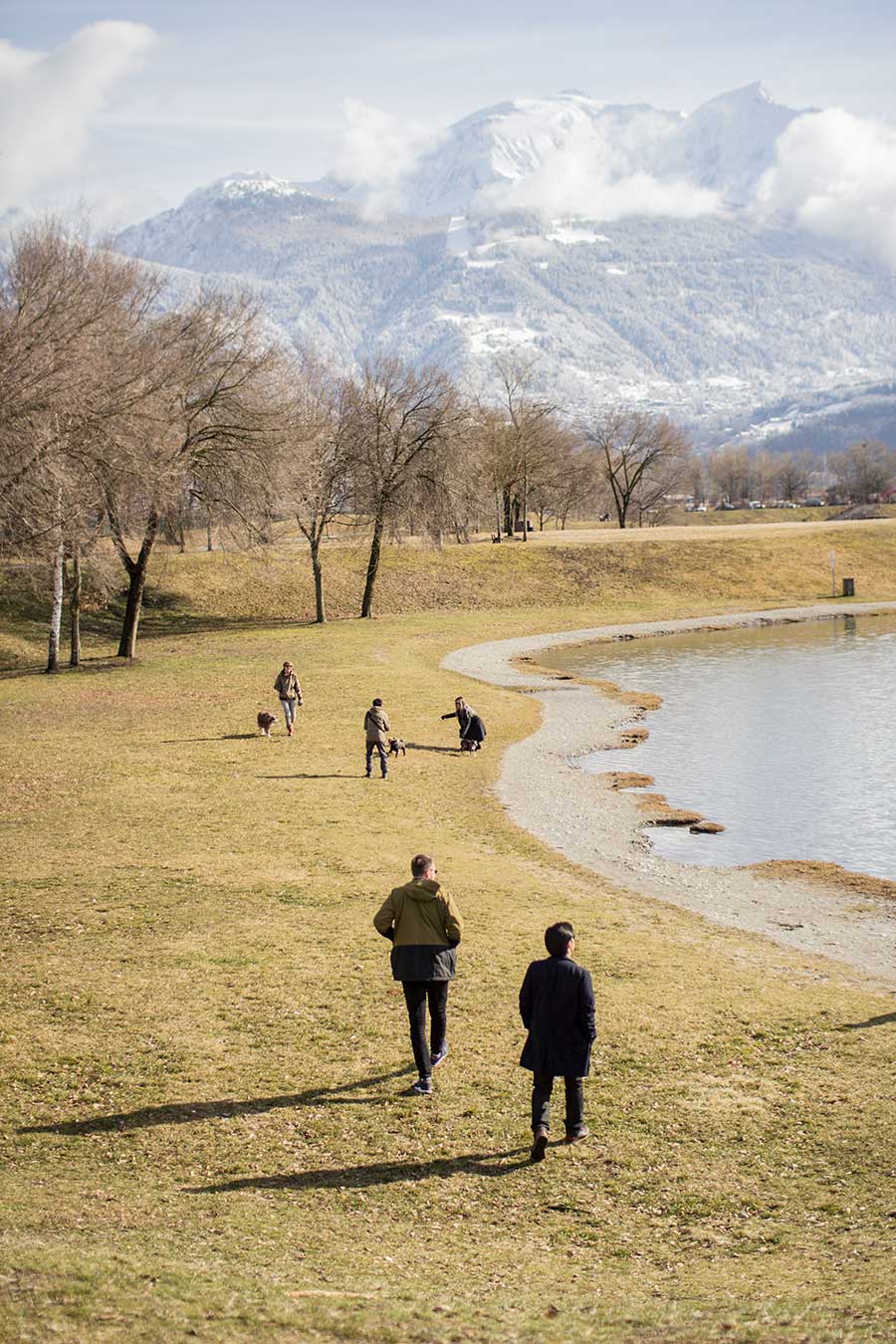 Locals enjoying the sun together with their favourite furry friends.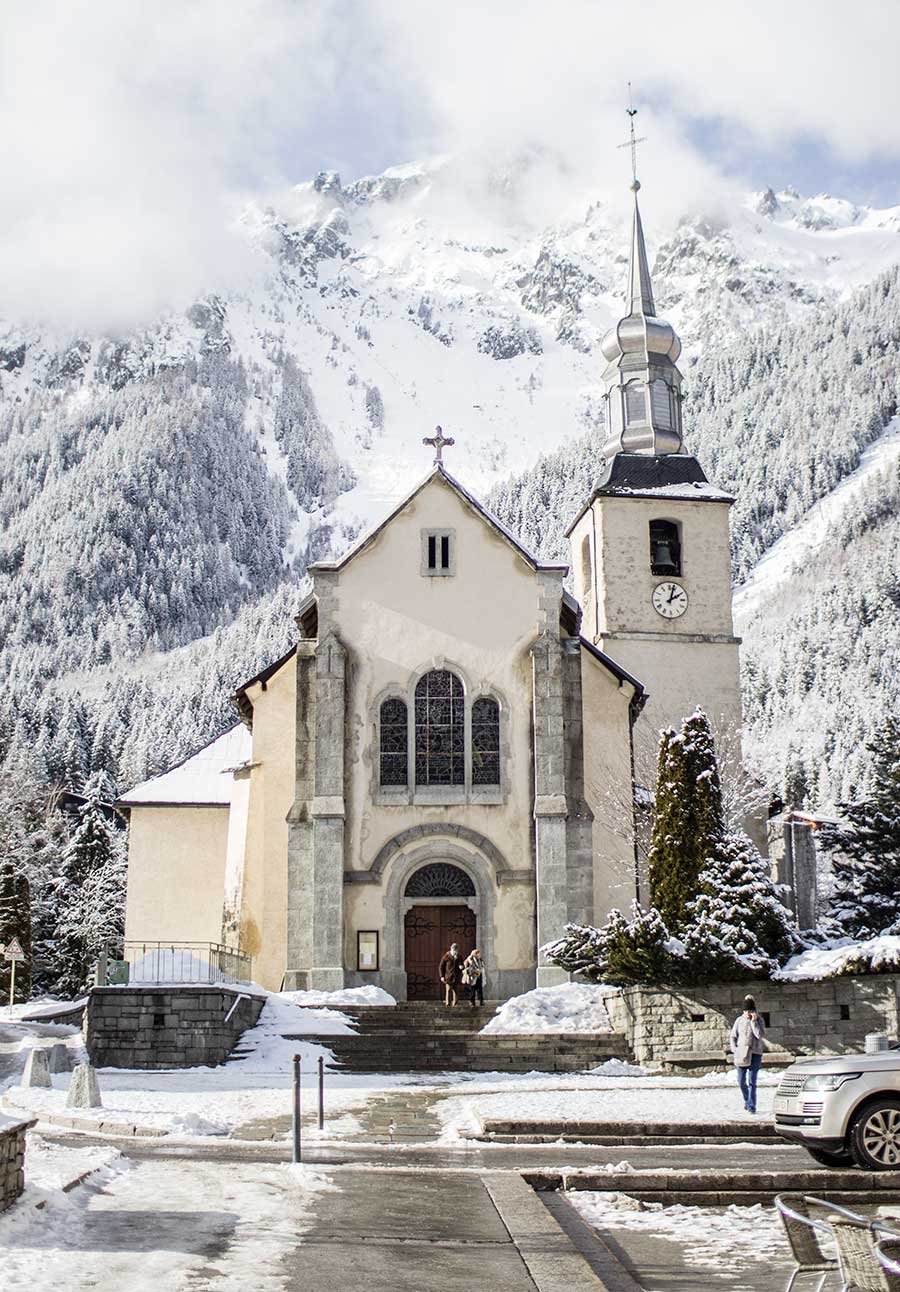 The local town is an eclectic mix of old and new, where landmarks like this 17th century church stand tall and mighty amidst newer banks and shopping marts.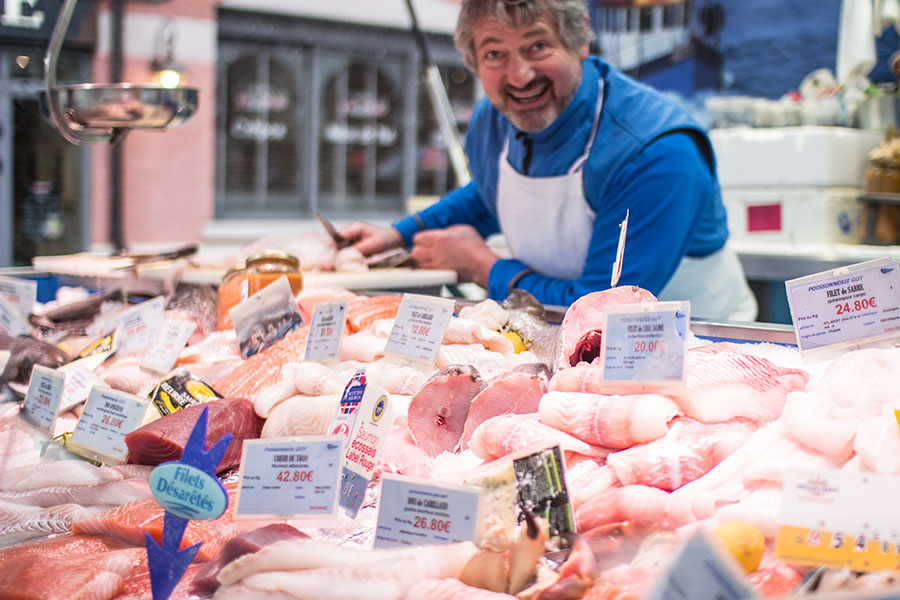 Locals peddle fresh produce at the farmer's market that sets up stall once a week.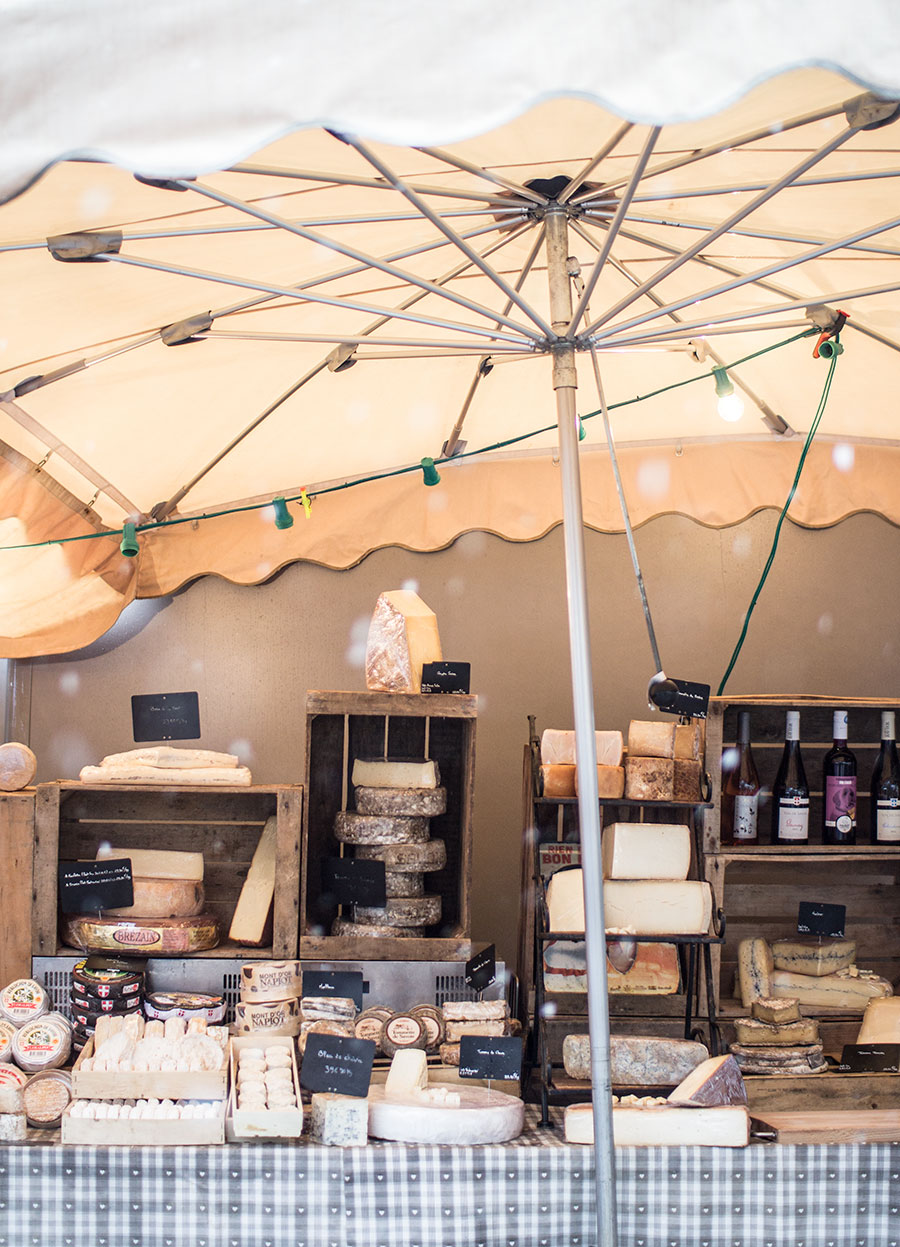 If you're lucky to catch it, it's a heaven for cheese and saucisson lovers, where everything is laid out free for you to try so you can make your best pick.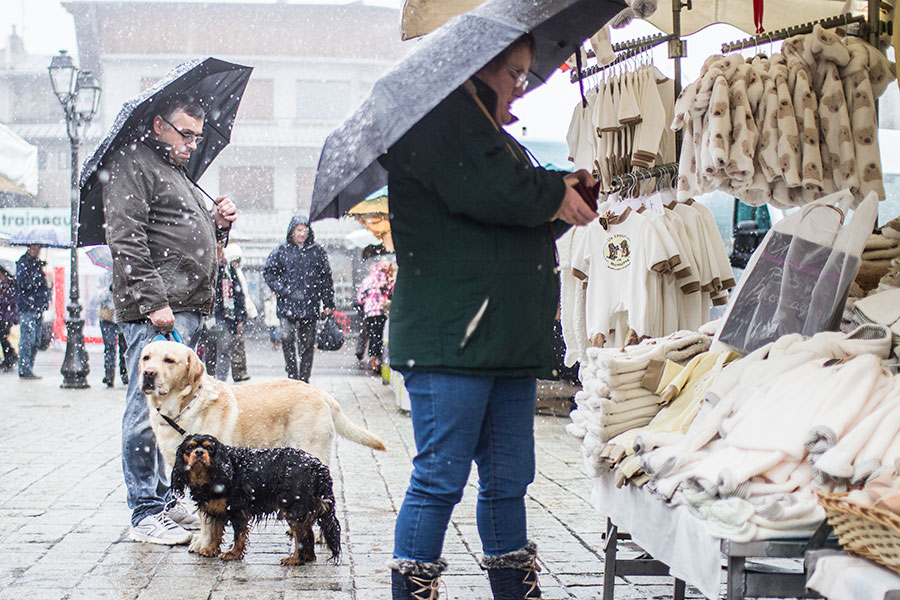 Best bit - it is open to two and four-legged visitors alike!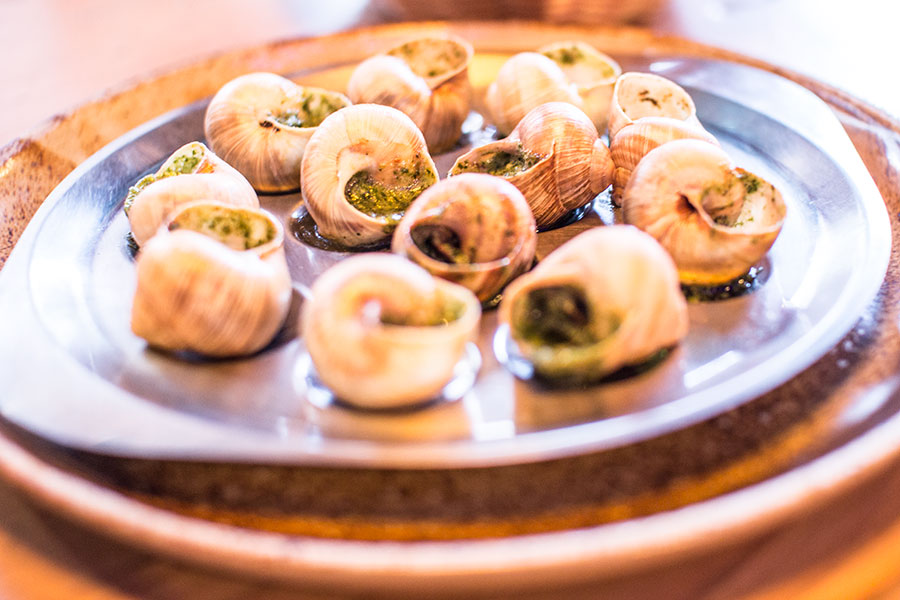 Can't come to France and not have escargot.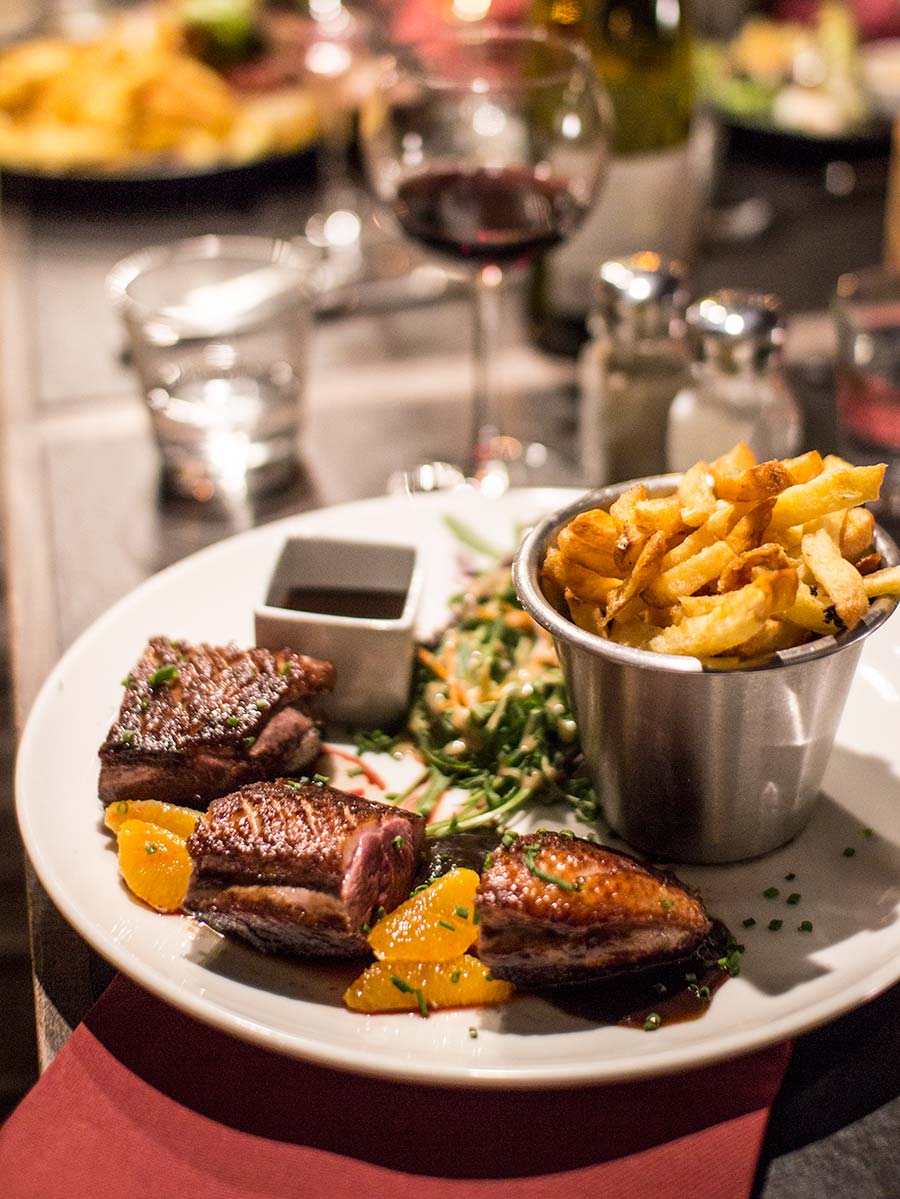 As delicious as the escargots were, they were but a prelude to the myriad of good food that awaited our tastebuds on our trip, one of the highlights being this beautifully seared duck.
(swipe left for more)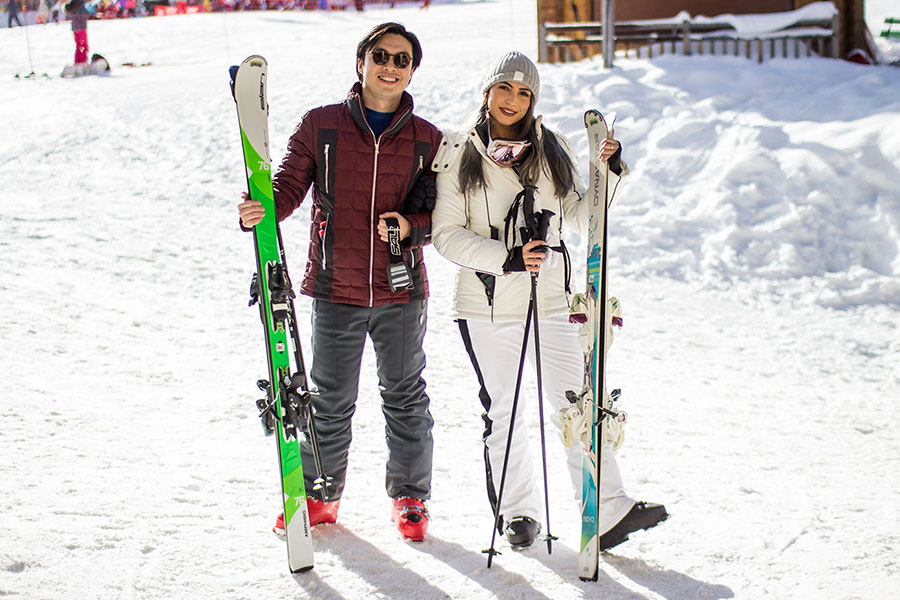 Well-rested and well-fed after the initial few days, it was time to hit the slopes.
The magnificent Evasion Mont Blanc standing at a respectable 2,500m tall and presenting 445km of pristine, powdery ski trails was only another 5 minutes away from the chalet. A quick breakfast was all we could afford ourselves in our excitement before we introduced ourselves to the mountain.
Patricia completely looked the part in an all-white ensemble that let her silver hair shine even in the glaring white around her. But first, to get fitted for the right gear.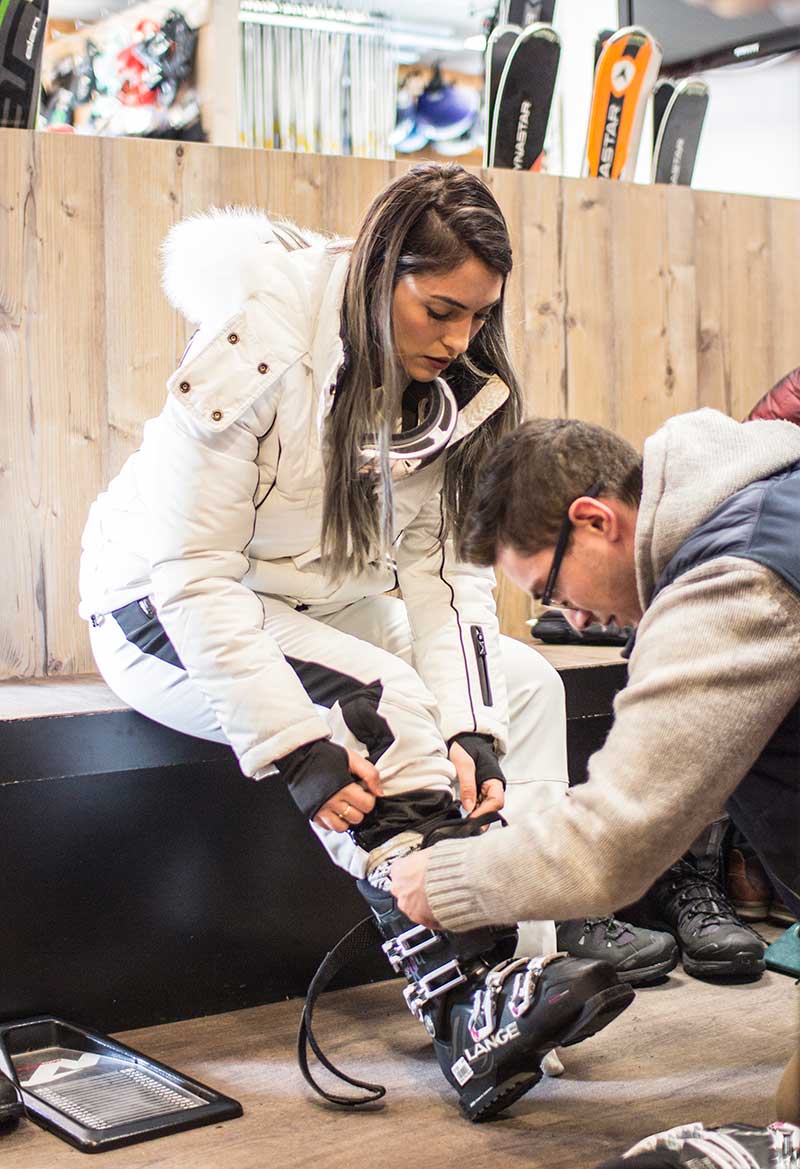 At the ski resort that's literally just a 5 minutes' drive away, Nick helped us through everything we needed to get take on the slopes. He saw us through the procurement of mountain passes and gear fitting. Patricia even got a local French instructor to nudge her memory of what's it like to own the snow.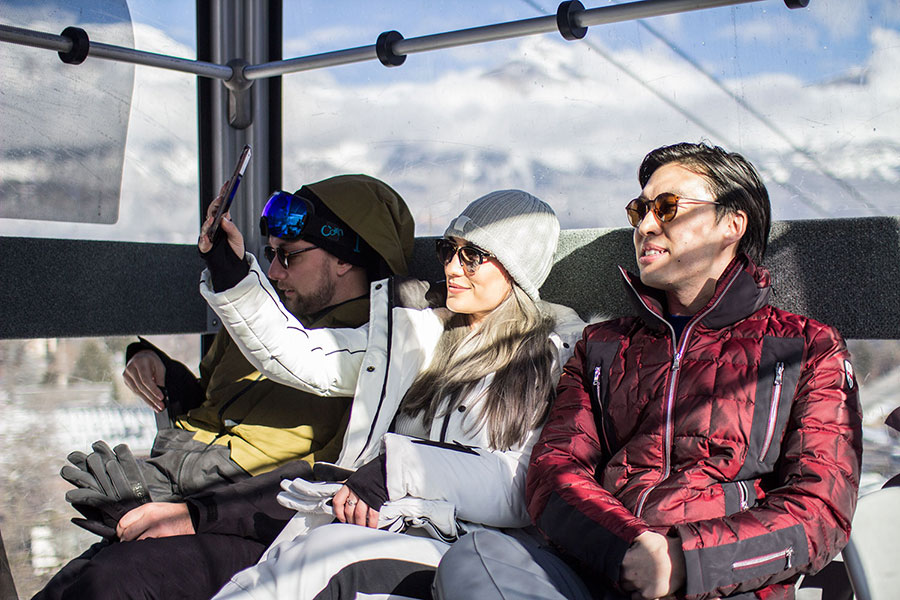 Up, up, and here we go!
The biggest hurdle of the trip thus far is the slight bruise to your ego as you see children as young as three whiz by you on their skis while you struggle to not fall. In Patricia's words: "Children pick it up so fast, it comes so naturally to them. They don't have any fear yet. This teaches them a lot about life, to never have any fear and go for it, whether in sports or life, school, or personal life."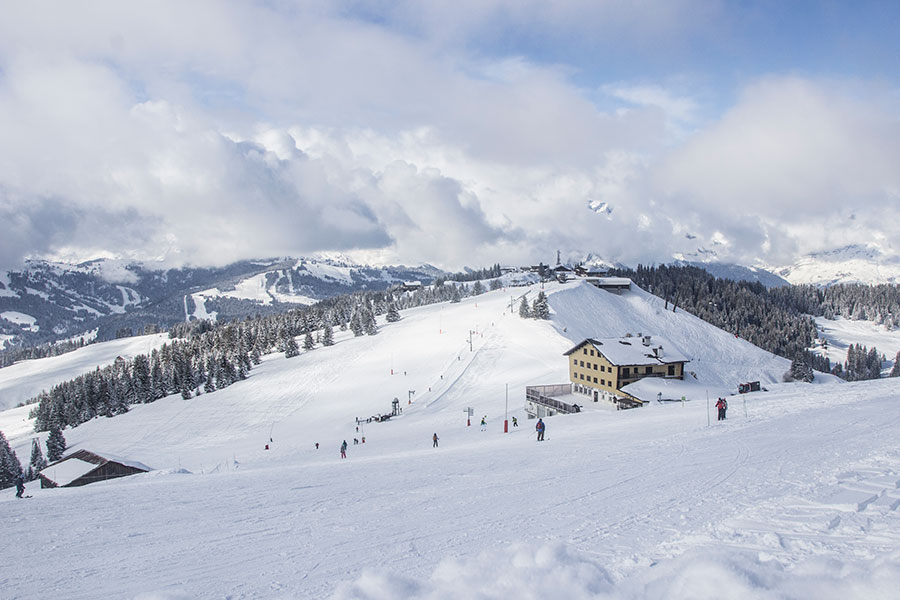 Are you ready?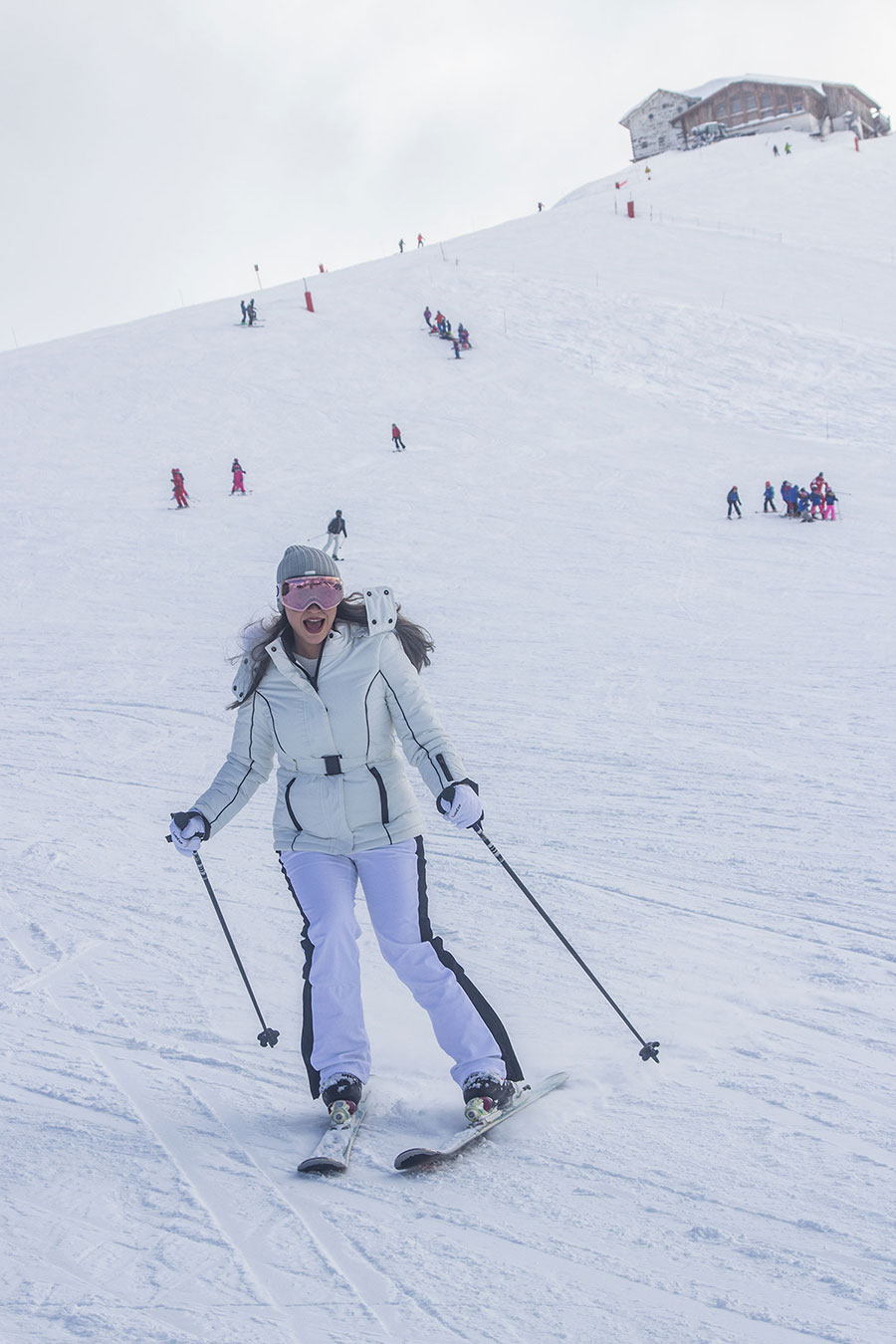 Patricia is!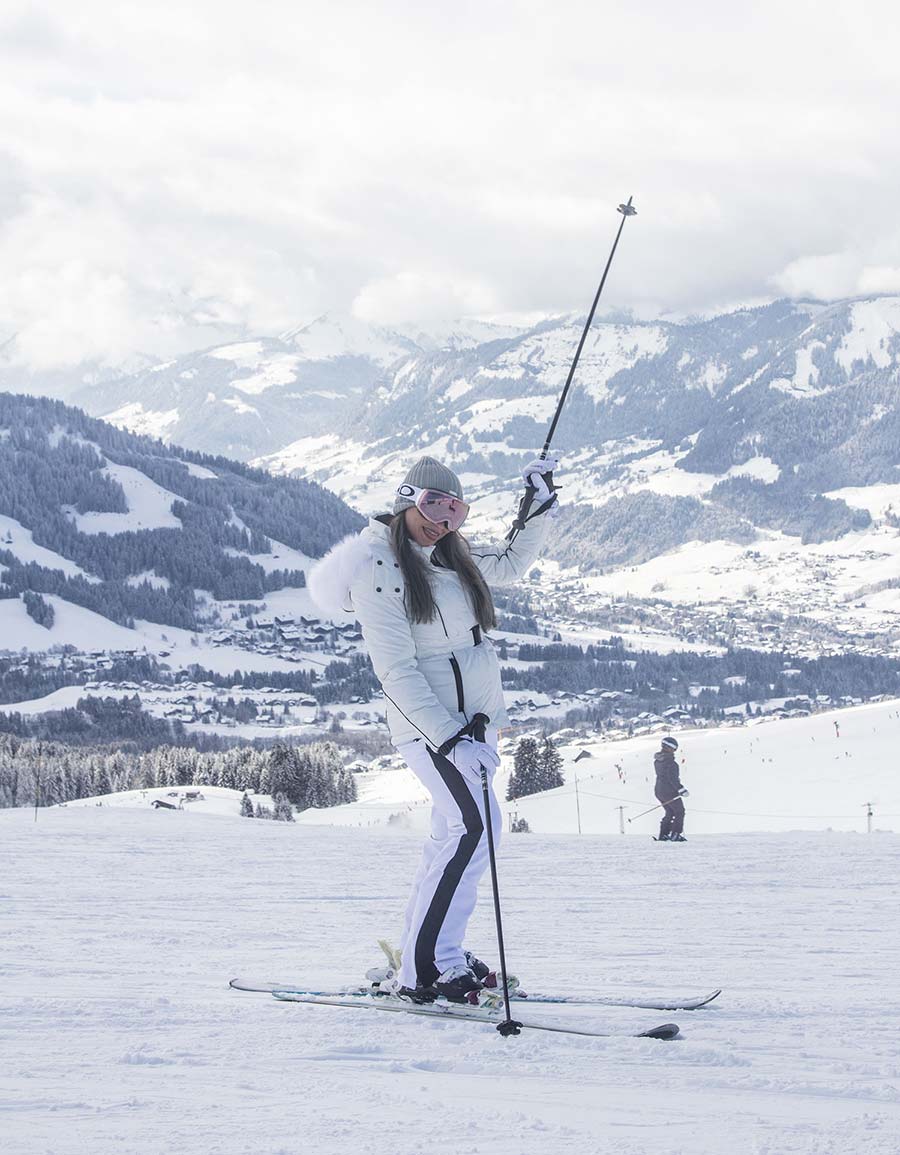 For both the slopes and the camera.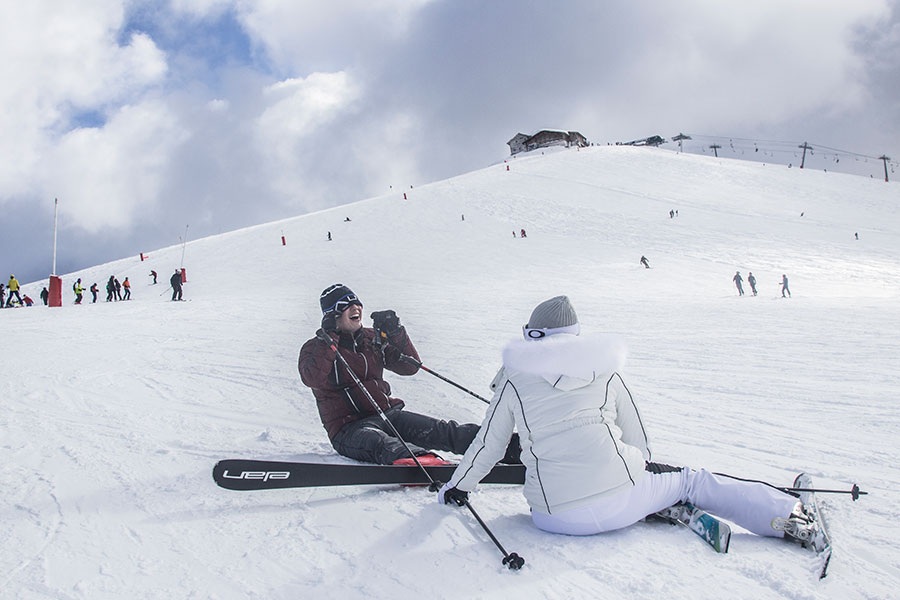 Just so you know, it wasn't all fun and glamour. Like the rest of us, she's only human too.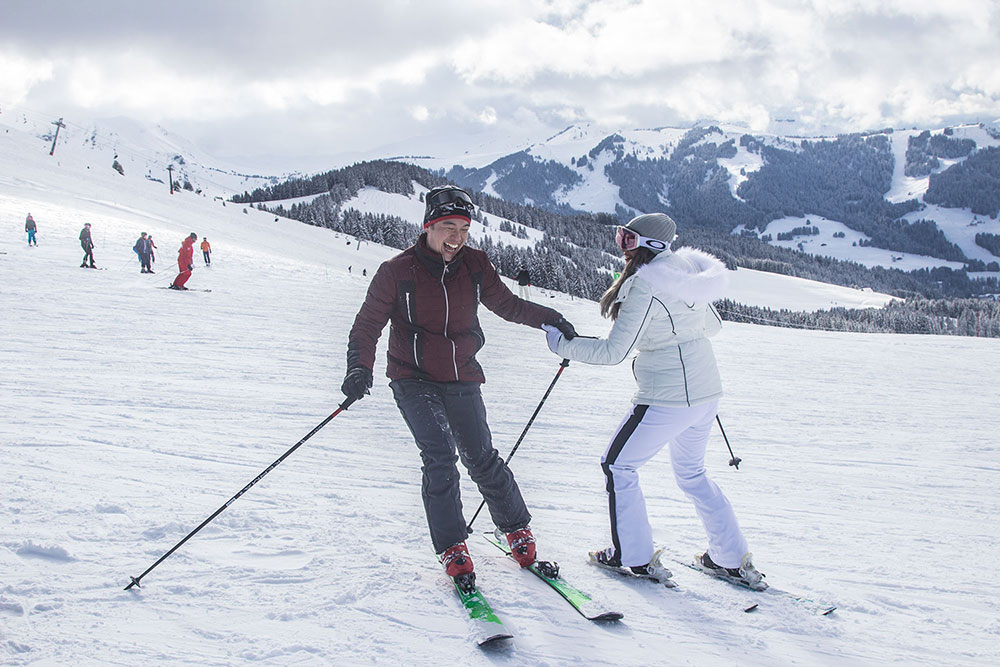 But two thumbs up for that level of resilience, served with a side of chic.
(swipe left for more)
True to her up-for-anything spirit, Patricia surprised us all by being up for snowboarding. Matching her fervour is our host. Between the two of them, there's only been one snowboarding experience, and it was Patricia's, more than 10 years ago.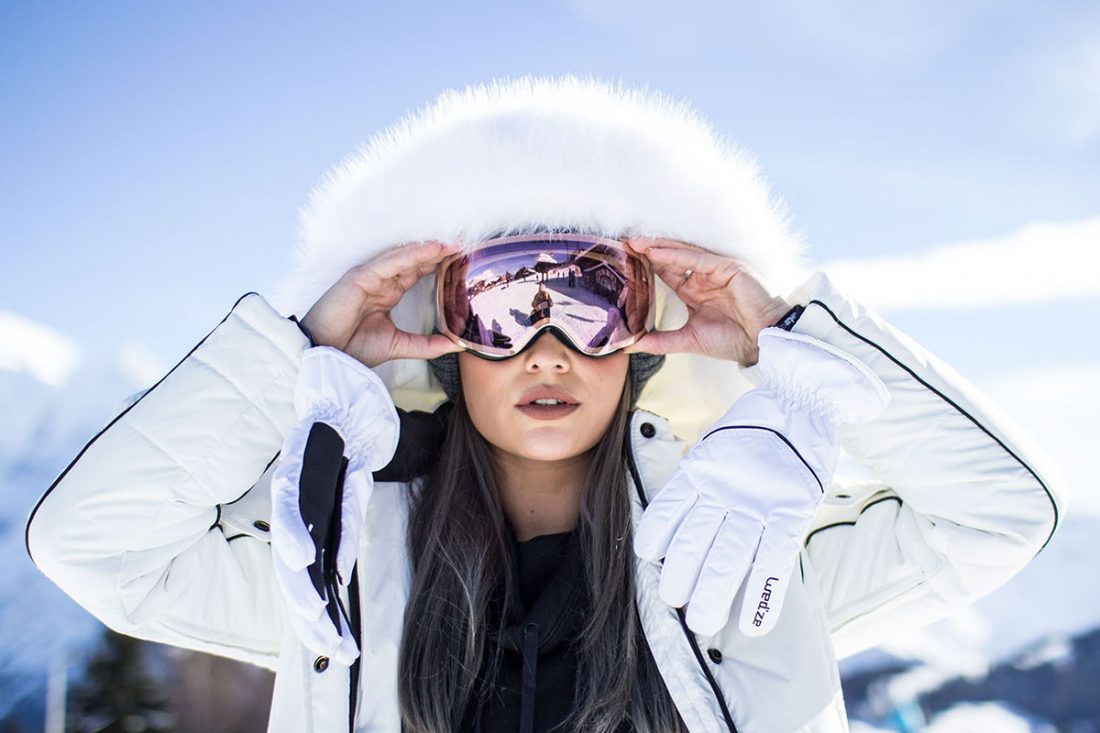 Let's do this!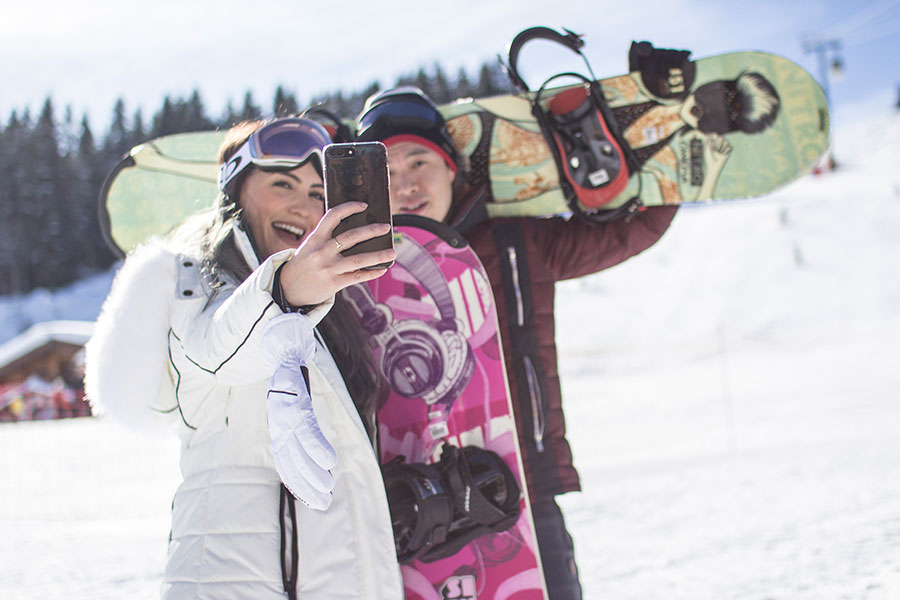 But first, a selfie.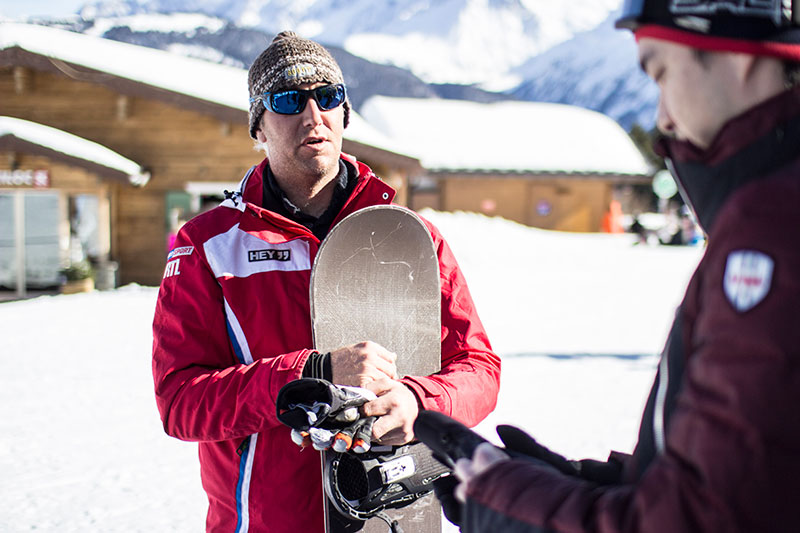 Probable thoughts running through this instructor's head: "Well, at least this will be fast."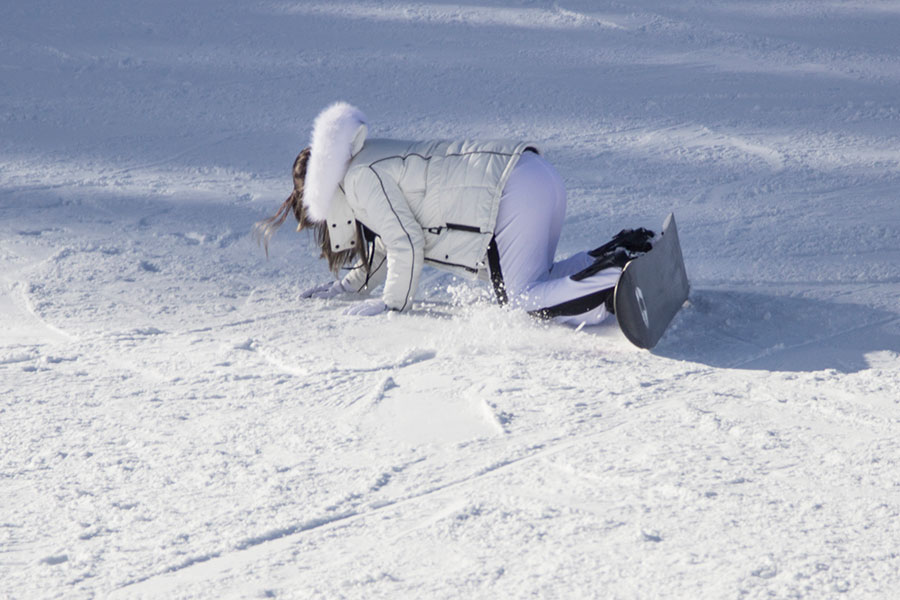 It wasn't at all fun and games.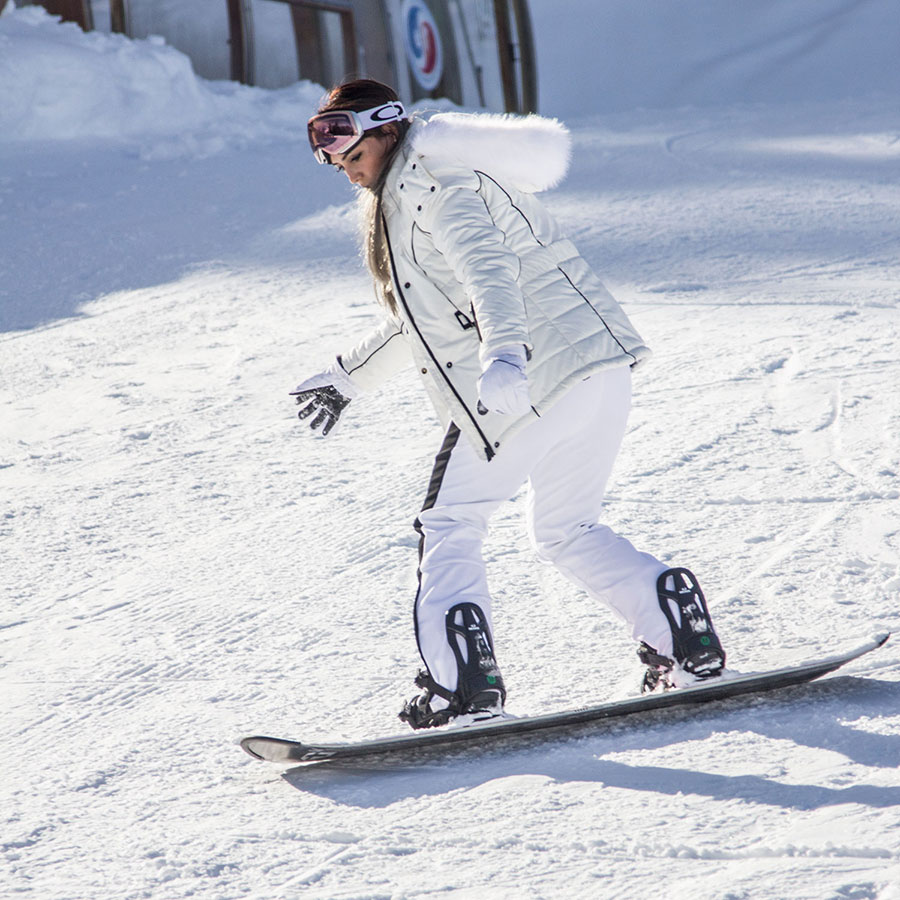 But look at our home girl go barely half an hour into it.
All smiles for the snow and camera.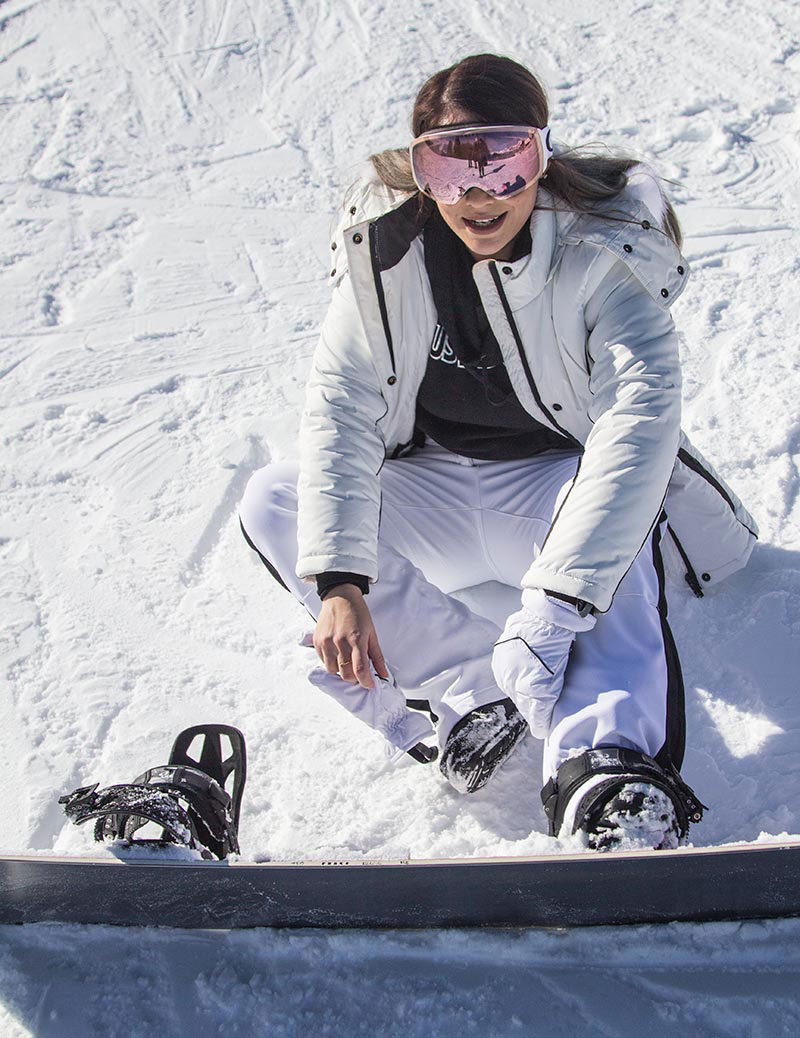 Is there anything this girl can't do?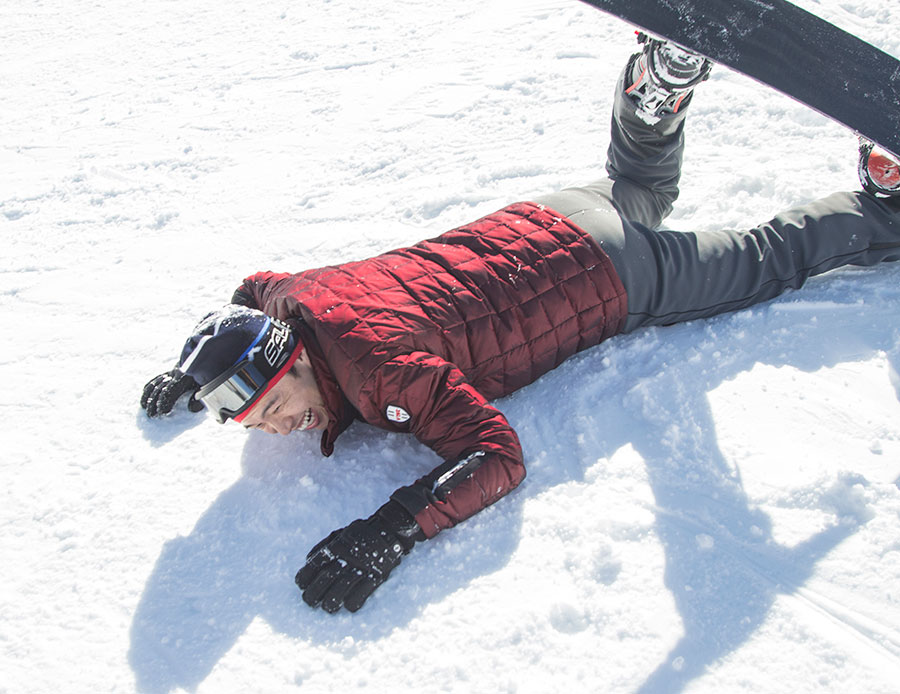 Nick has skiied all over Central Asia but snowboarding is a whole other ball game.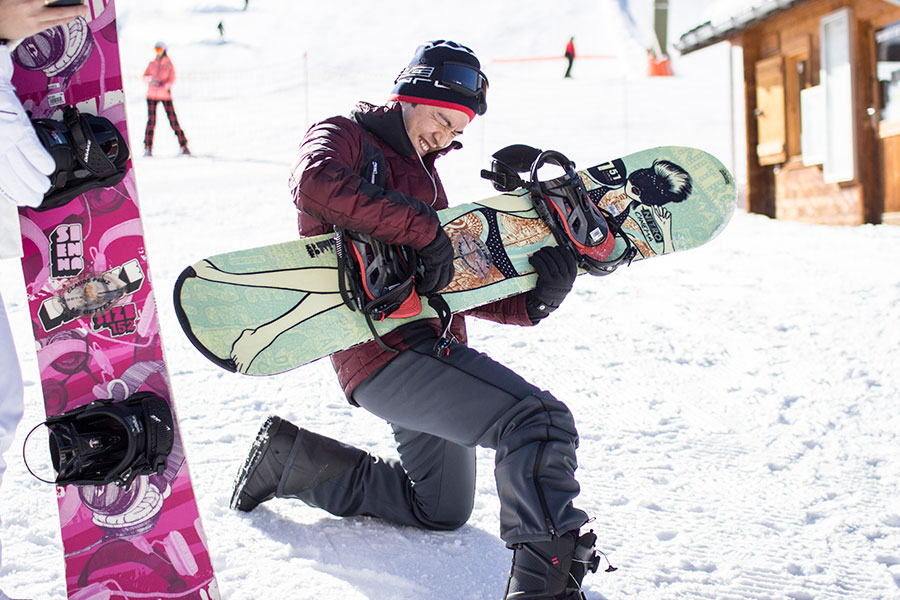 Perhaps he'll stick with skiing.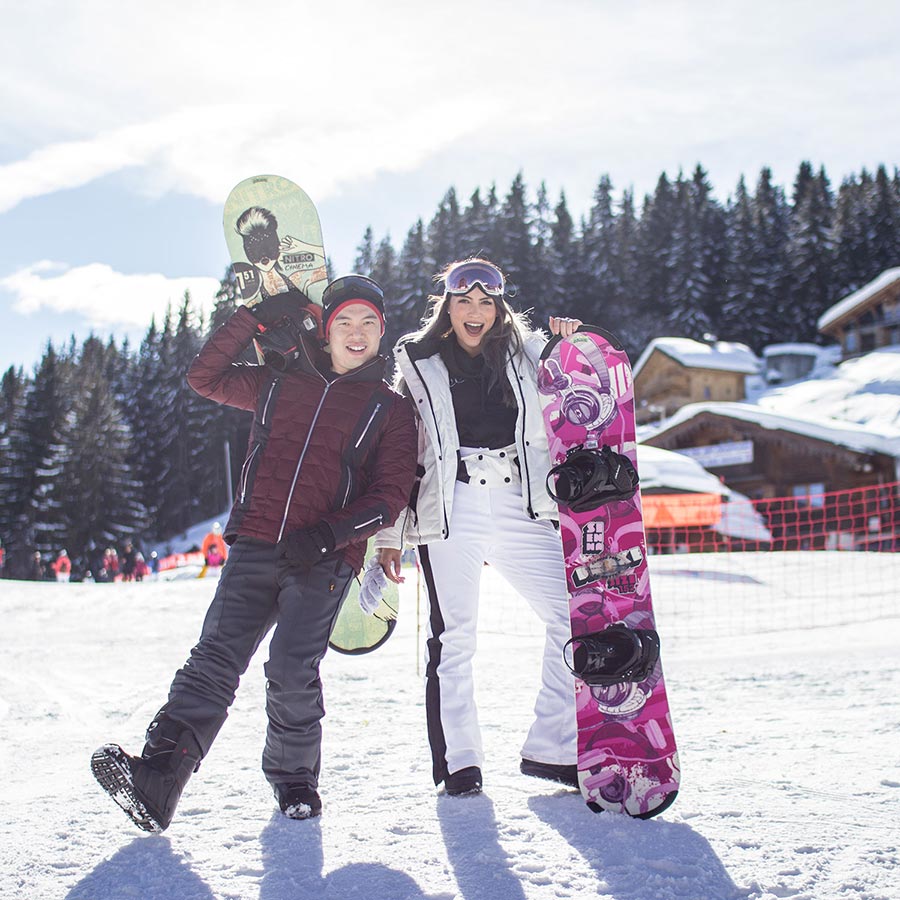 We're just glad they returned in one piece!
(swipe left for more)
Being Malaysians, food was very highly sought out for our party and we weren't disappointed. After we've tried all his favourite spots in our town of St Gervais Les Bains, Nick took us out to the nearby towns of Megeve and Chamonix, both merely a short half hour away, where local everyday casual food matched the fine fare of fine French cuisine.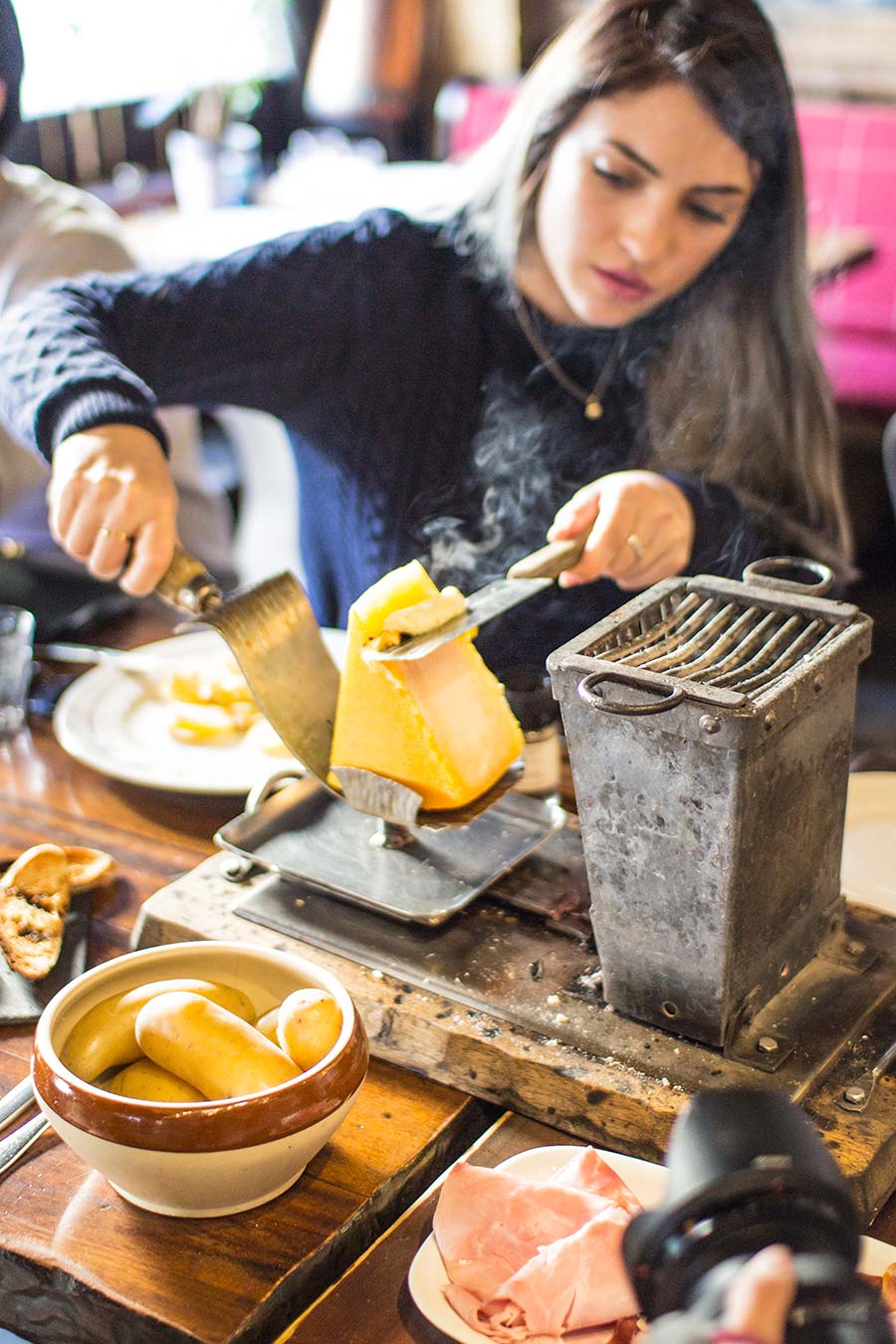 Cheese lovers will have every craving fulfilled with quintessentially French must-haves like raclette...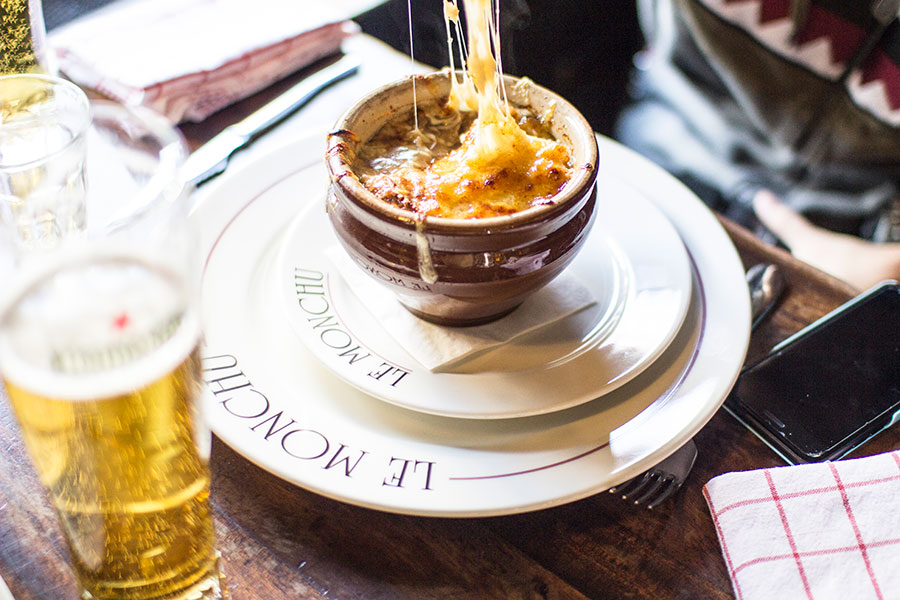 ... and French onion soup that's more cheese than soup.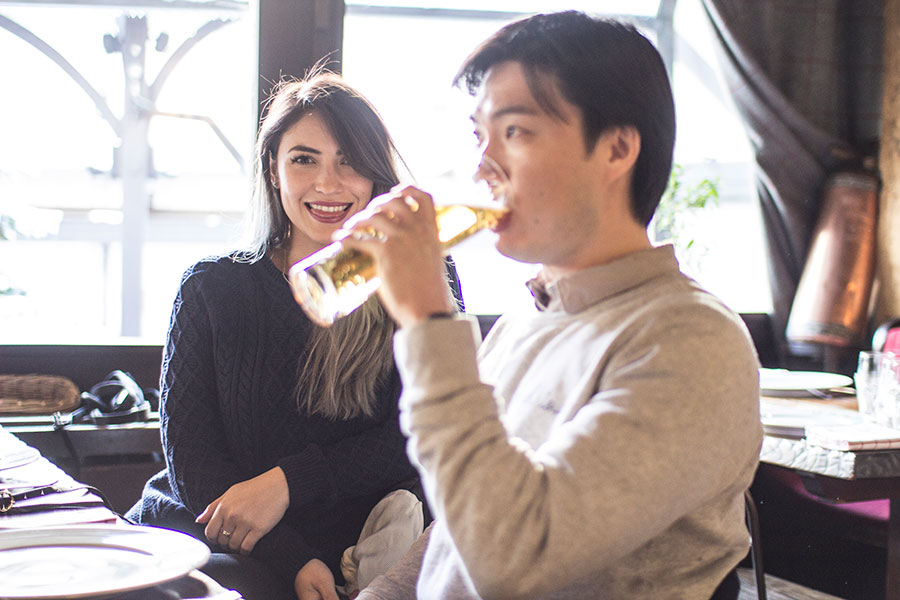 Need a breather? Wash it down with a tall glass of ice cold beer.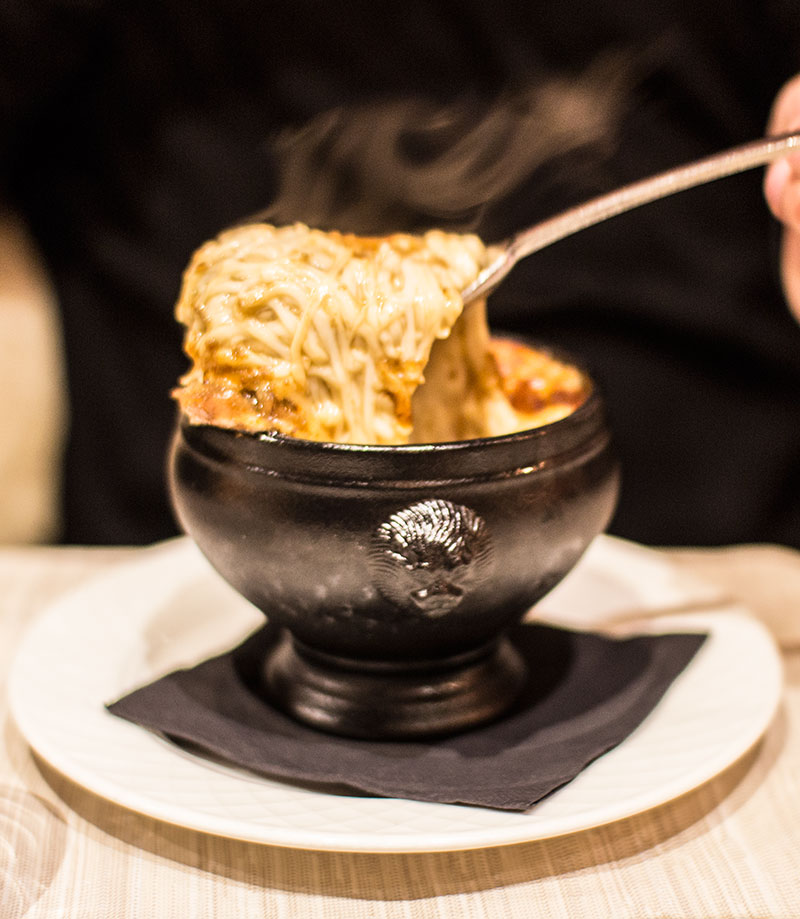 Before you dive into more cheese.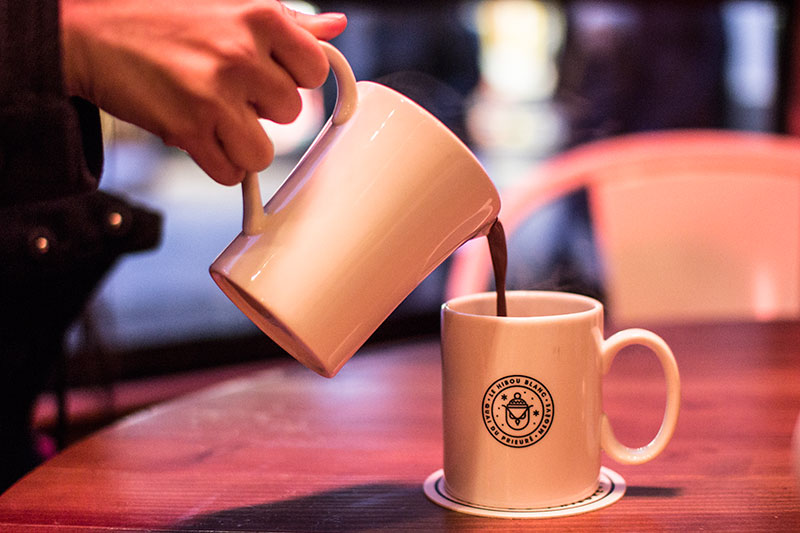 After a day out in the cold, nothing warms the bones like a steaming cup of thick hot chocolate.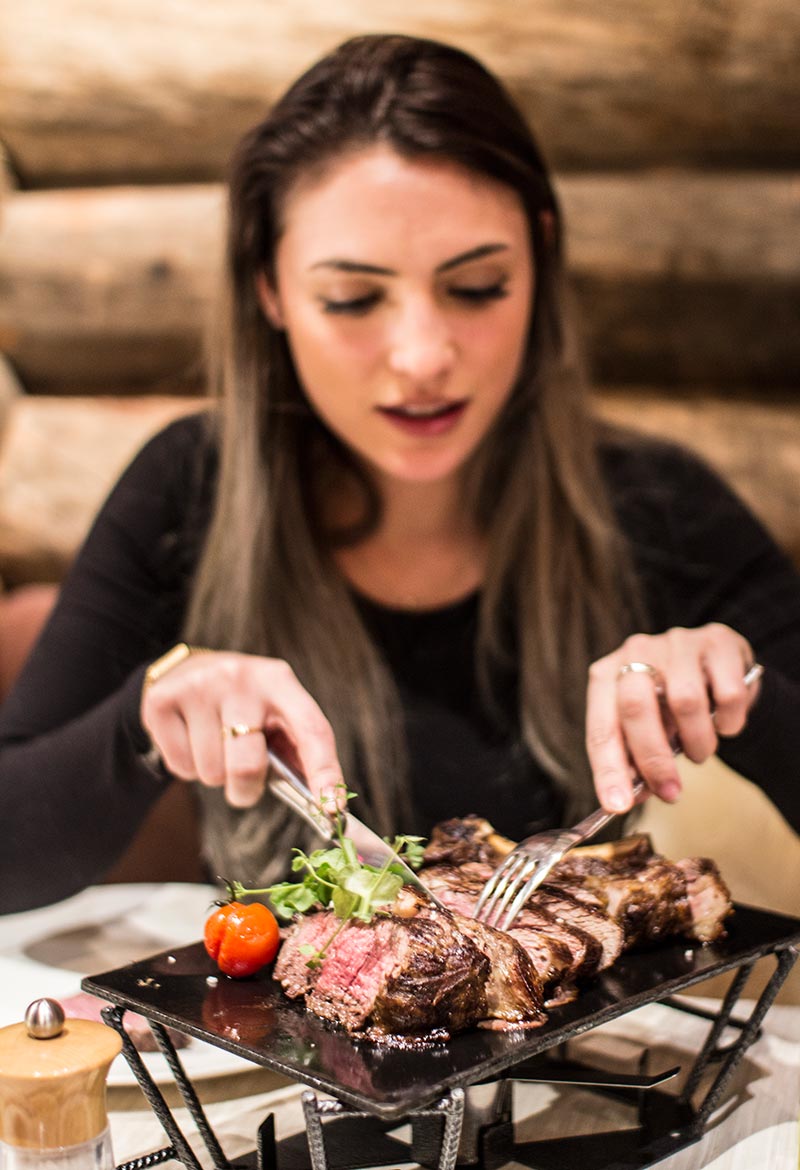 Succulent cuts of prime red meats are also on the menu for those looking for something more solid to bite into.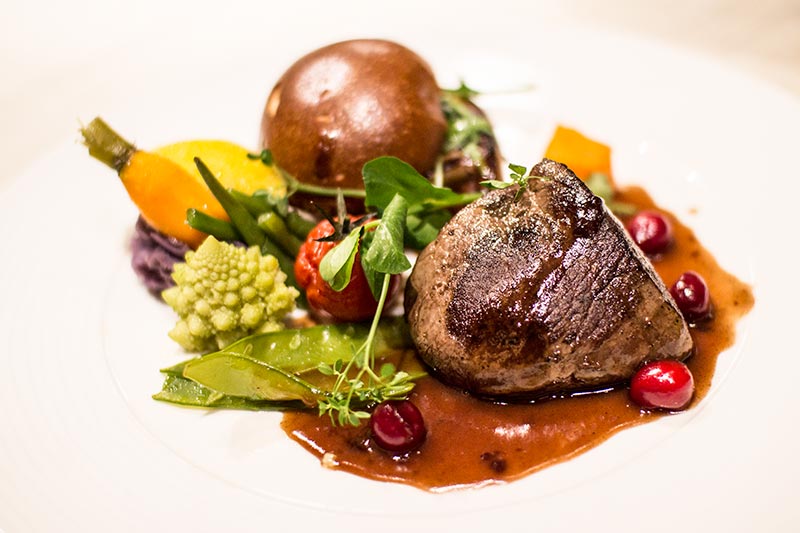 Generously portioned and skillfully prepared, most food we tried were sourced, cooked and served the local way.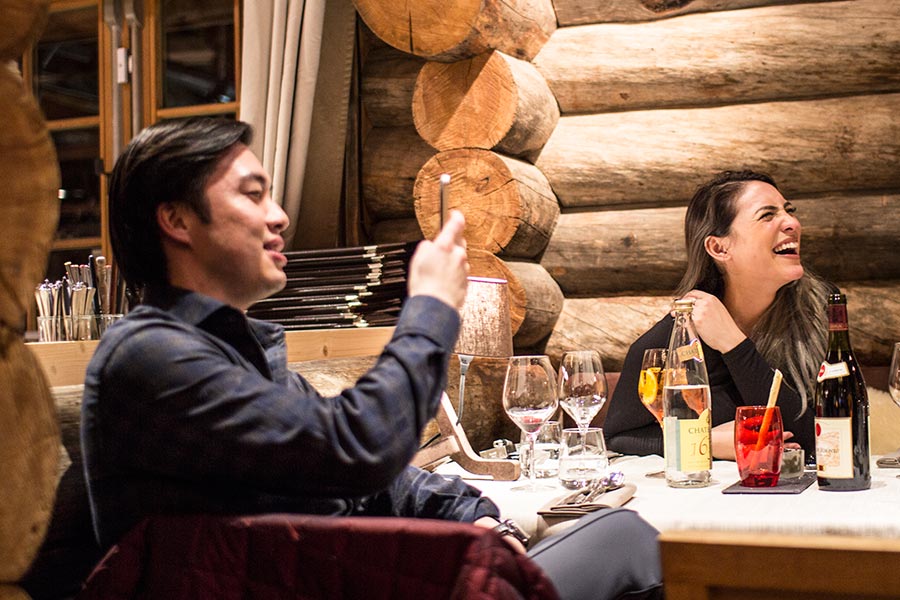 And served with a side of ample laughter and high moods.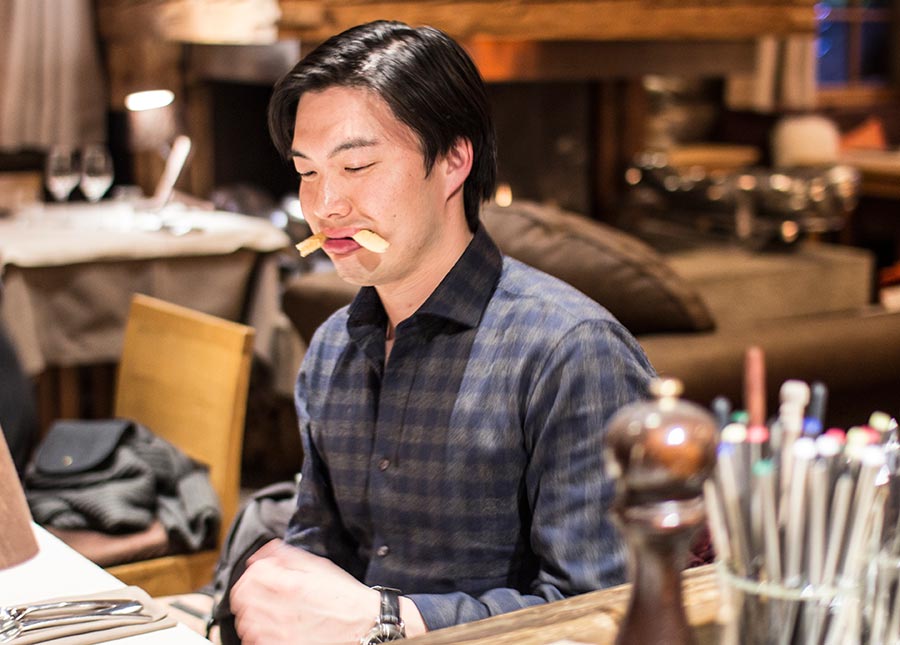 Our host was the most gracious too.
(swipe left for more)
With weary muscles but filled tummies, having a warm, cosy place to go home to made all the difference. The chalet was exactly that – a homely slice of sanctuary from the cold and altitude. It is personable and intimate, welcoming and warm, embracing us home each time we unlocked the wooden doors and poured into the living room. It is a feeling of homecoming no hotel room or luxury suite can offer.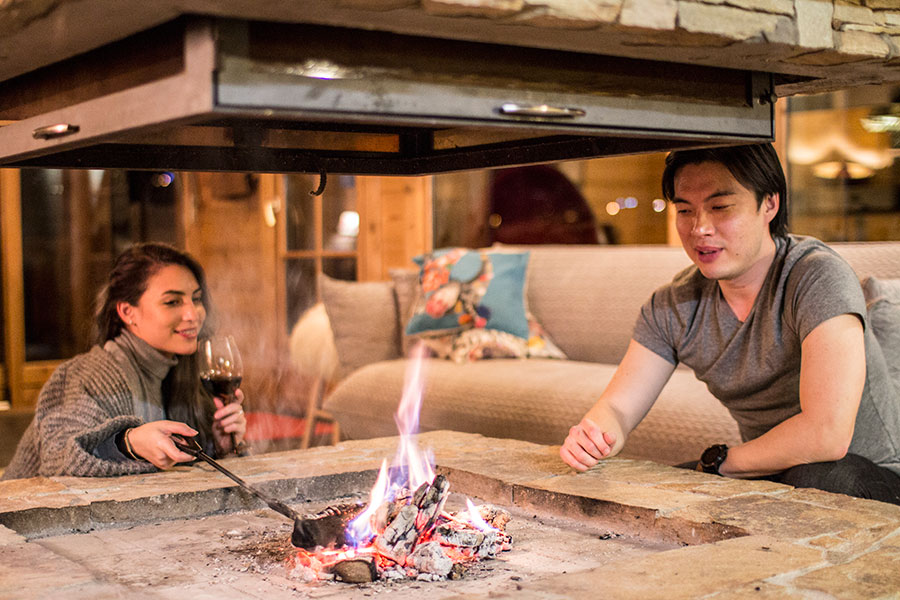 A fire can be started in the middle of the living room to warm cold feet and spark further camarederie.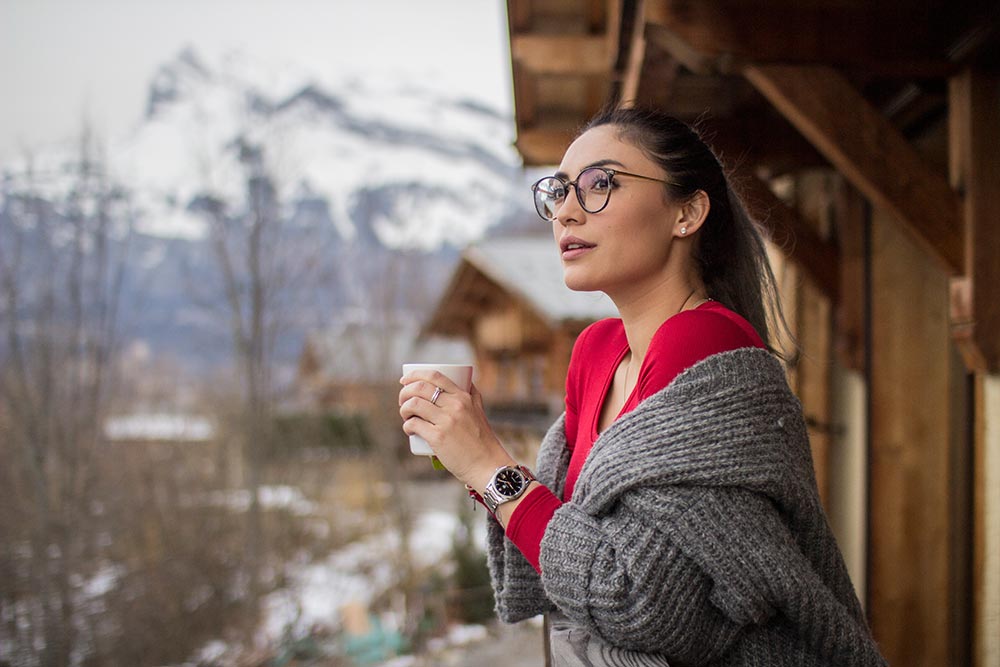 And hot coffees and teas are aplenty to keep chests and bellies warm.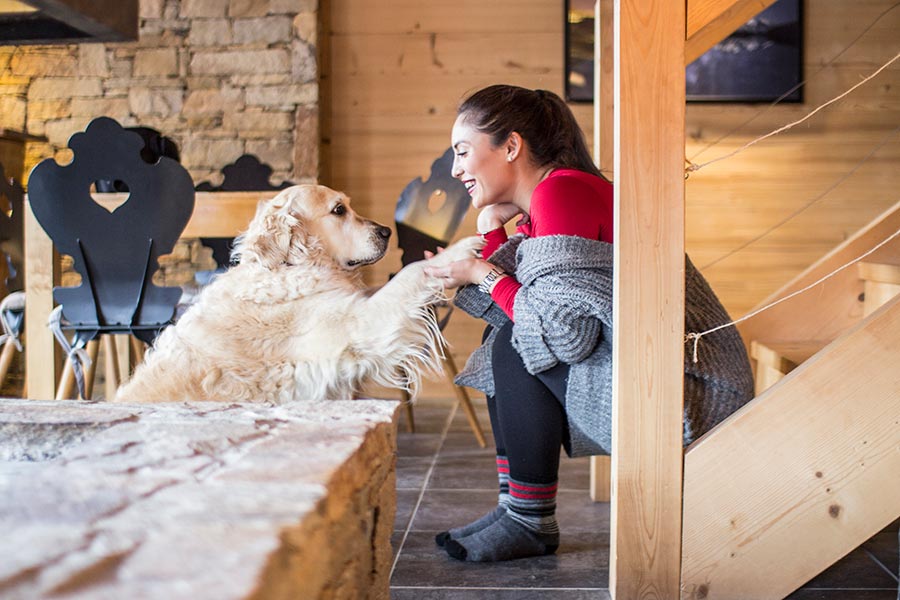 If you're lucky, the neighbour's Golden Retriever might pop by to say hi in the mornings.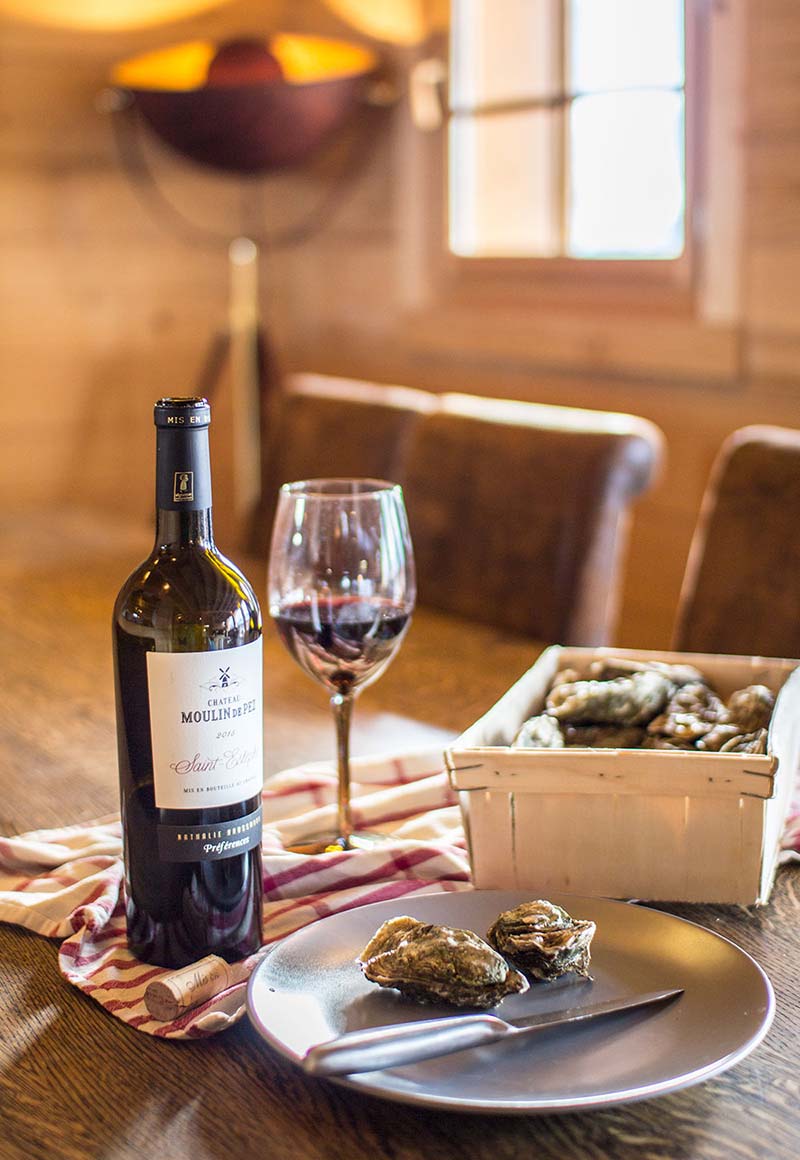 Or Nick may come home with a box of oysters, just because.
"I like comfort, I like staying somewhere that feels like home and this chalet has that feel," tells Patricia. "It's important to find that bit of home."
(swipe left for more)
Eight days flew by in a breeze between the eating, skiing, snowboarding and all around connecting – with people, nature and the magnificent mountain of Mont Blanc this chalet calls home.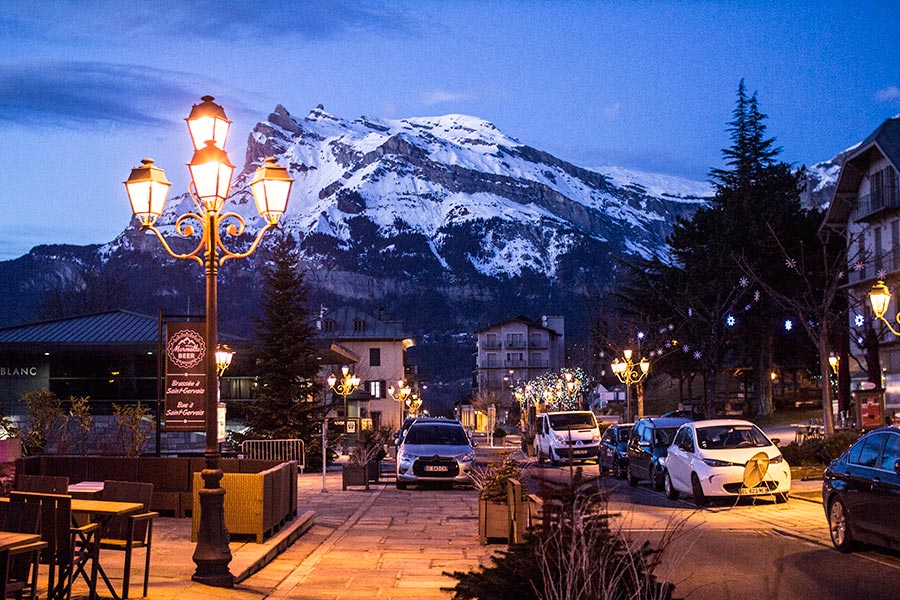 The Tropical Snowman Chalets is open for rental all year round. For more information or reservation enquiries, email nick@tropicalsnowman.com or log on to the official website here.
Photography: Gan Yew Chin 
Videography: Jun Chew