Bref by Darren Chin recalls the spirit of the French countryside, where the only aspects overpowering the meal are laughter and conviviality.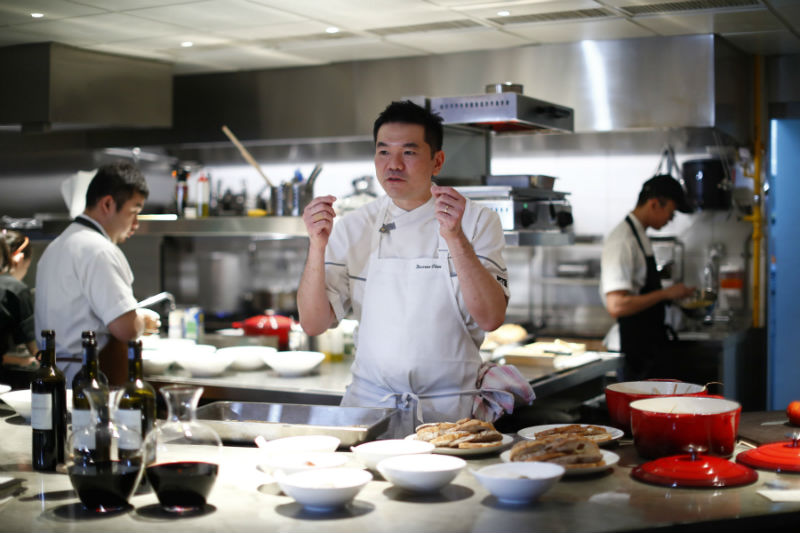 By now, Darren Chin and his flagship DC Restaurant are mainstays in the local haute cuisine scene. But anyone familiar with his structured gastronomic art is in for a surprise at Bref – an ode to all that breathes life into French food.
"France taught me many things. For one, the spirit in which food should be shared and become part of a celebration, not the reason for it. The need to always apply love, care and dedication in making it, even if it's just choosing the right seasonal tomato for a salad – it should never be done just to impress others," he shares. We catch up with him briefly following a vertical pairing lunch with Cheval des Andes at Bref, where Chef Darren has won us over at first meal.
Bref is the return to what warmed the chef's heart during his time in France. "Fine dining is only one side of the coin – a lot of the best French cooking is found in the countryside," Chef Darren regales.
"Hearty flavours and big platters served with lots of wine and laughter. We're talking about large cuts of slow-cooked meats with intense sauces, a huge pot of soup lovingly tended to all morning by maman, hunks of crusty bread, bowls of colourful salads harvested from the house garden. The common bond is love: love of conviviality, love of sharing, love for one's friends and family, as is displayed during the ritual of eating together. That is the kind of experience I am trying to recreate at Bref."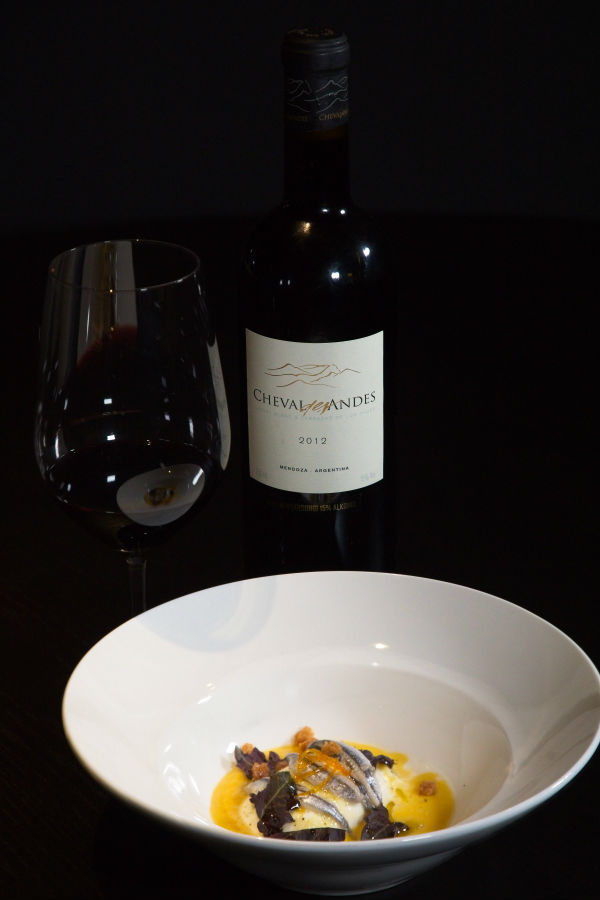 Italian burrata
Italian burrata
It's easy to do too much with burrata, but that isn't the case here - the sweet-salty tang of mandarin-pickled sardine matches perfectly with its hollandaise base.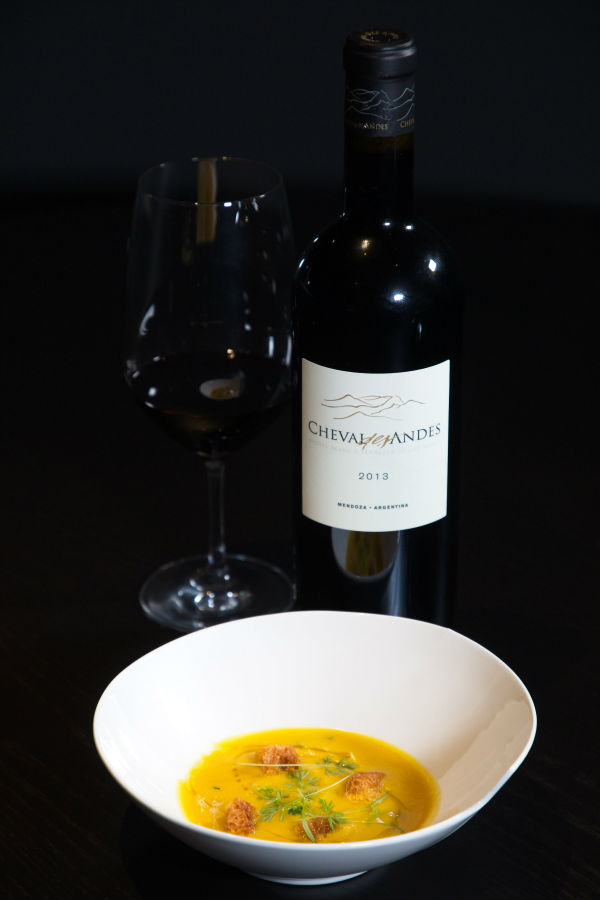 Butternut squash with cardamom
Butternut squash with cardamom
This thick, flavourful squash is a prime example of the soulful goodness Chef Darren wants to convey at Bref. Less frills, more simple thrills.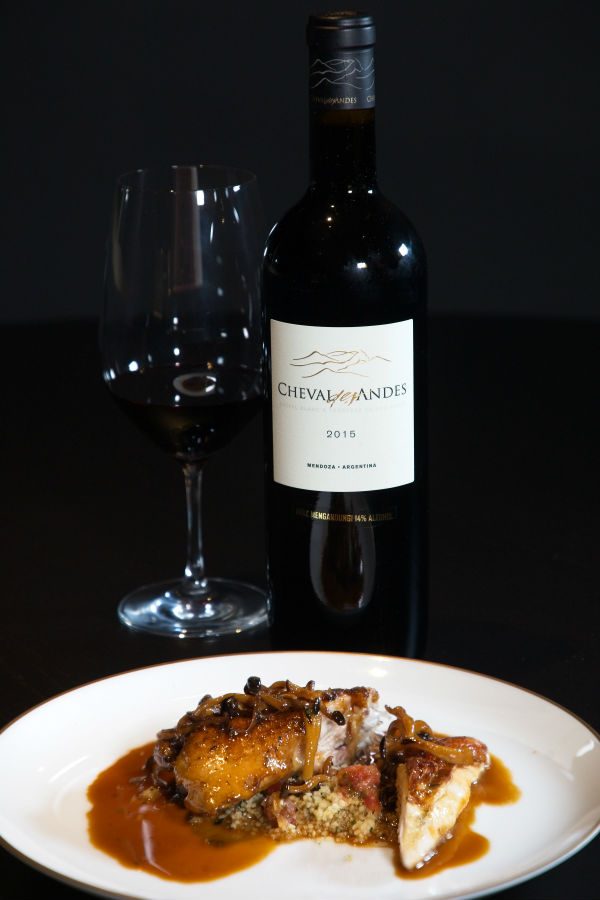 Shanshui free-range chicken legs
Shanshui free-range chicken legs
Serving chicken leg indicates confidence in ingredient and skill in execution, both of which this main embodies. Its simple preparation adheres to the 'less is more' philosophy at Bref: slow-roasted in hay, then served with creamy chicken jus couscous and tomato chilli.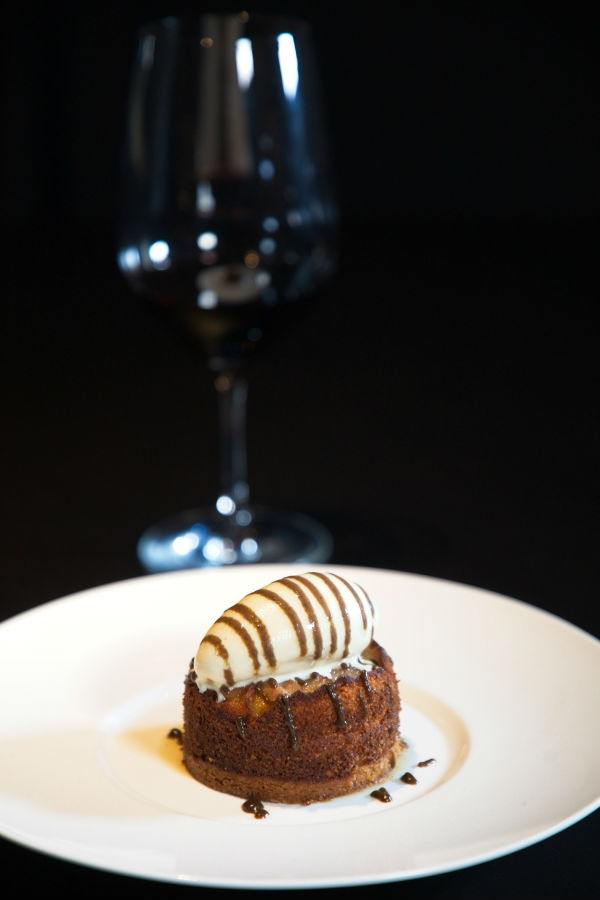 Fine pear tart & Tahitian vanilla sorbet
Fine pear tart & Tahitian vanilla sorbet
Black olive caramel and pear coulis drizzle this warm tart, that delights in its portion as much as its semi-sweetness. The delicate vanilla sorbet topping it is all you need to cool down after that meal, too.
(swipe left for more)
Beauty in brevity
Think fresh, seasonal ingredients presented in an accessible manner – the chef is only separated from diners by a large, sparse counter – each having its essence maximised by way of minimal manipulation.
Don't miss out on thick, homemade sauces, their stock layered in complexity from long hours of simmering. "Every part of a plant or a cut of meat, down to the trimmings, contributes a distinct flavour and textural profile to our stock," Chef Darren tells. "We work hard to master the extraction and combination of these profiles."
Like many early visitors, we caught a clear distinction in style between the chef's two restaurants. If DC was the brave, first child, Bref is the warm yet playful younger brother. At the core of it is experienced 'parent' Chef Darren, who has yearned to showcase French food for what it is – away from its fetishization in Anglophone nations.
Watch: Chef Evert Onderbeke from Soleil visits DC Restaurant
But if we were to draw parallels between Bref and DC, the highlight remains the emphasis on fresh produce, and the techniques to execute their delivery. Chef Darren tells how he practices a recipe-free policy to this day – both his teams are navigated by their senses alone.
"That is what French cuisine means to me, and I have adopted it as my cooking philosophy. Through my food, I hope to convey some concept of who I am and what I'm trying to achieve – along with a cook's love and care to his guests."
Chef's Recommendation for Autumn/ Winter
Since autumn truffles are back in season, look out for the hand-made tagliatelle pasta with black autumn truffle.
For dessert, Chef Darren has married Chocolate Concierge's 61% coconut-milk chocolate with 70% dark chocolate in a royale finish: "a decadent, light mousse cake with genoise sponge and boozy macerated cherries in Grand Marnier (to create that classic chocolate, orange and red fruit flavour combo), topped with a crunchy chocolate crisp spiked with red kampot pepper."
Bref by Darren Chin is now open – head over to the website for reservations and inquiries.
Address: 26, Ground Floor, Lorong Datuk Sulaiman 1, Taman Tun Dr Ismail, Kuala Lumpur
Opening hours: 6 pm till late (closed on Sundays)
Images: Cheval des Andes/ MHD Malaysia