Diane Chia has journeyed across three career paths and two countries before she found her one greatest joy as the general manager of GuavaPass Malaysia and China.
Download GuavaPass and plan your schedule smoothly and efficiently on the Samsung Galaxy S9, as featured in the video.
In her own words, Diane Chia is every bit the personification of the world-renowned Energizer Bunny. We don't disagree.
There are many things eye-catching about her trim toned body, her golden tanned skin, her sun-kissed highlighted hair. And then there's the fact that she goes just about everywhere – business meetings included – in her activewear. But it is her overspilling energy – even 7 hours into our shoot – that has us in awe, a result of what she calls "passion".
"I'm happiest now doing what I am doing and I am so glad to be in the fitness and wellness industry," she tells without a skip in breath. "Everything that has led to this has been so rewarding."
Said journey entailed three career paths and two countries before she found her one mission and greatest joy in her current position as the general manager of GuavaPass Malaysia and China.
"Everything happens for a reason"
The second thing one would take notice of after they get over their initial impression of Diane is her no-nonsense cut-to-the-chase methodology, which is welcomed at best, refreshing at least.
This can be credited to her years in boarding school and university in England, followed by 10 years in the cut-throat corporate world in Beijing, followed by Shanghai, China.
Her stint, first as a business developer in a luxury lifestyle concierge service and then a broker in the booming real estate market, taught her the grittiest, hardest and sharpest lessons in getting the job done, in all the good ways.
"I wanted to follow what I felt was right because I feel everything happens for a reason," she reflects of her short time in the corporate world.
"I soon realised that real estate wasn't my passion. After learning a lot and reaching a plateau, I felt it was time to do something that I can be truly passionate about and that's when GuavaPass came around."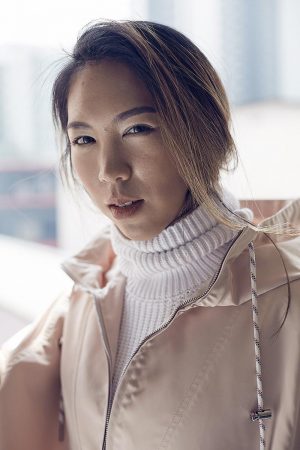 A friend made a referral of a position open in GuavaPass, the app for booking fitness classes and sessions in countless premium boutique gyms and studios nationwide. Despite having no background in tech nor much involvement and communication with local gyms, Diane took the plunge.
"Despite doing sales my whole life, I've never encountered business models for gyms," Diane tells. "I had no background in this industry whatsoever. The only thing that was transferrable was the sales and marketing portion. If you're a people person, that goes a long way."
It didn't take much to convince her, given the strong product and foundation the brand had: "Speaking to the founders, I really connected with them – they're young, vibrant, two guys who are just really smart, extremely driven and willing to take a chance on Asia.
I felt the wellness industry can only get better in Asia because it's still in its infancy here. I believe in myself, I believe in the team, I believe in the product so I'm willing to take chance."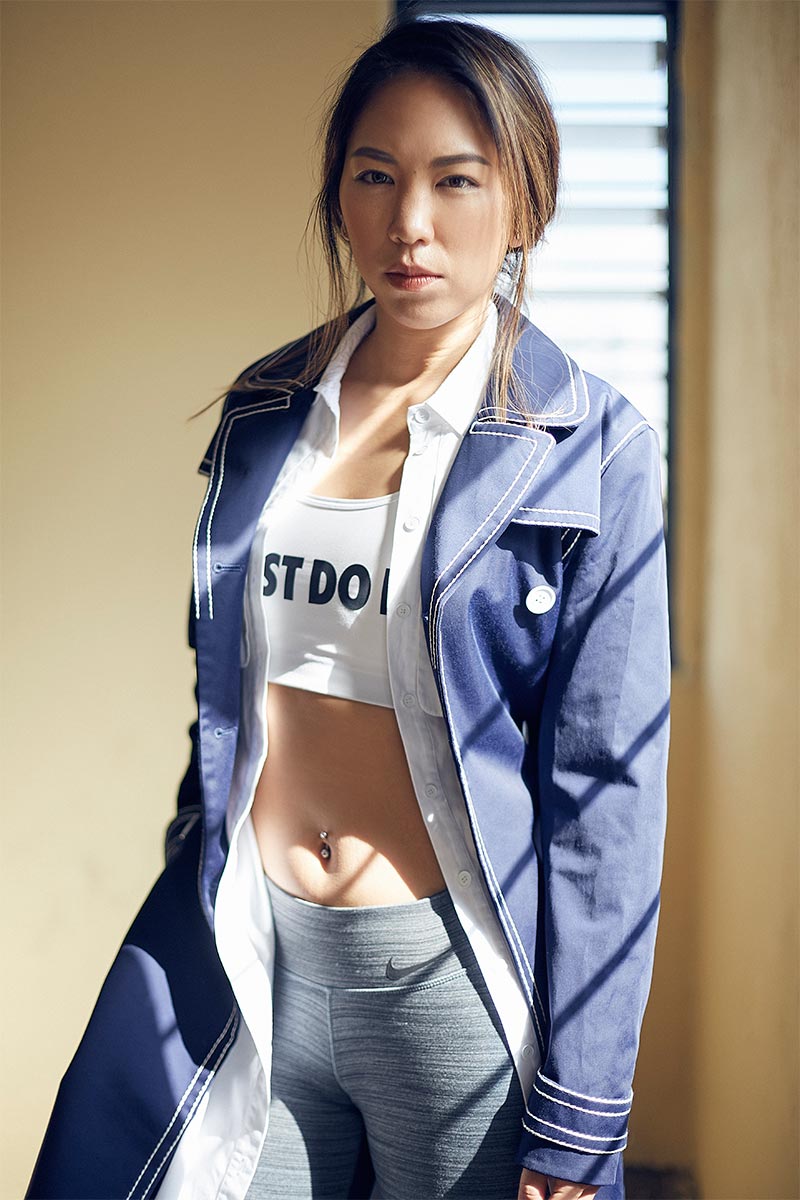 "It's not just about getting skinny"
GuavaPass broke into the Malaysian market in October 2017 with 15 studio partners. Under Diane's watchful eye and fearless thirst for growth, it today has 40 proud partners and growing, with most of them eyeing second and third locations. This follows her successes in launching GuavaPass Beijing and Shanghai before eyeing her own home turf of Malaysia.
"All studios on GuavaPass in Malaysia right now are in the Klang Valley. We have clusters mainly focused in Damansara, Bangsar and Mont Kiara, but the next batch that is coming is central KL," Diane elaborates.
The main attraction is the uniqueness in the classes offered, on top of the assured premium locations, services and standards of the studios. They include new age classes like boga (board-yoga), rhythmic spin/boxing/HIIT, barre and aerial fitness.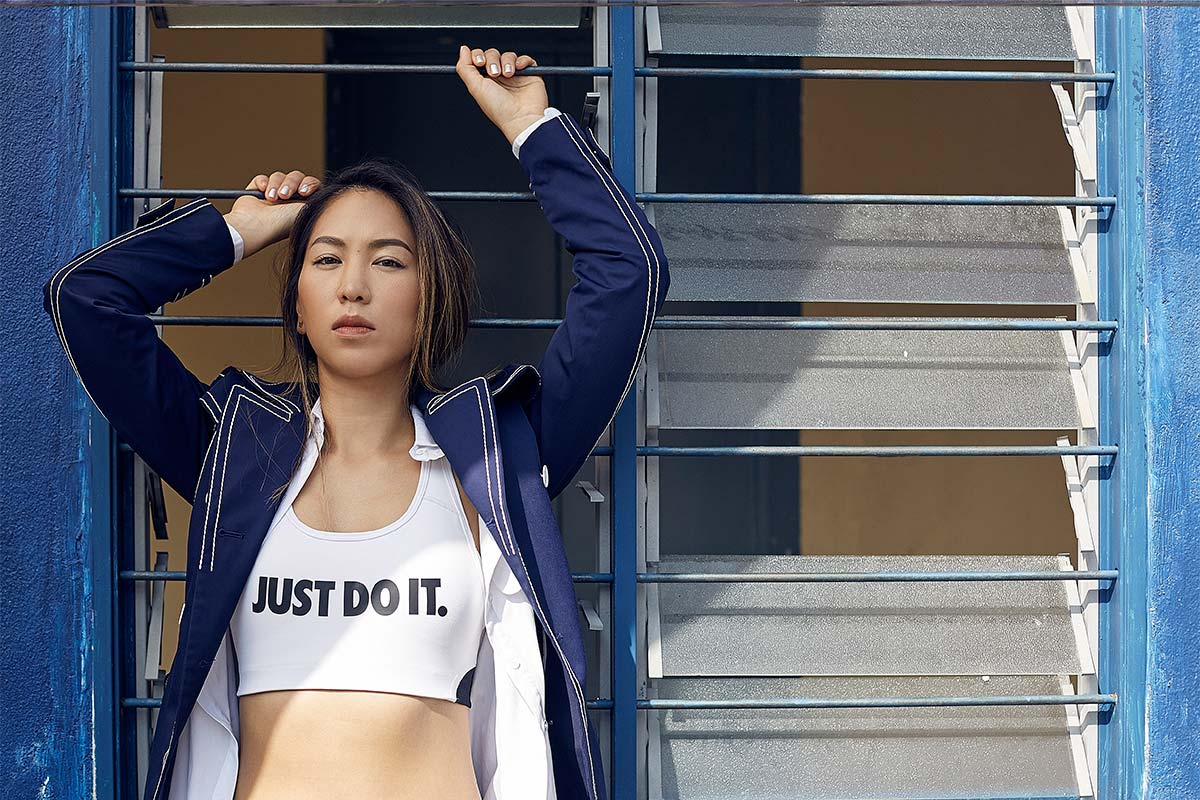 "A lot of things pick up after the States, the UK, Australia, and now it's really starting to come into Asia," tells Diane of the sudden mushrooming of boutique gyms and studios offering increasingly unique classes. "It's not an easy thing to go into fitness, it takes a lot of investment for things like boxing bags, spin bikes, rowing machines, especially if you want them to be of quality and last. It took them a long time but now the market is ready."
The supply also arose to meet demand. A sudden upward spike in the fitness and wellness trend among Malaysians is healthily feeding it, something Diane is very proud of.
"People are also prioritising their health a bit more now," she adds. "At some point, all of us have to realise that we simply cannot eat whatever we want and maintain our bodies and health. It's not about getting skinny, it's about feeling good, being productive and running at an optimum level."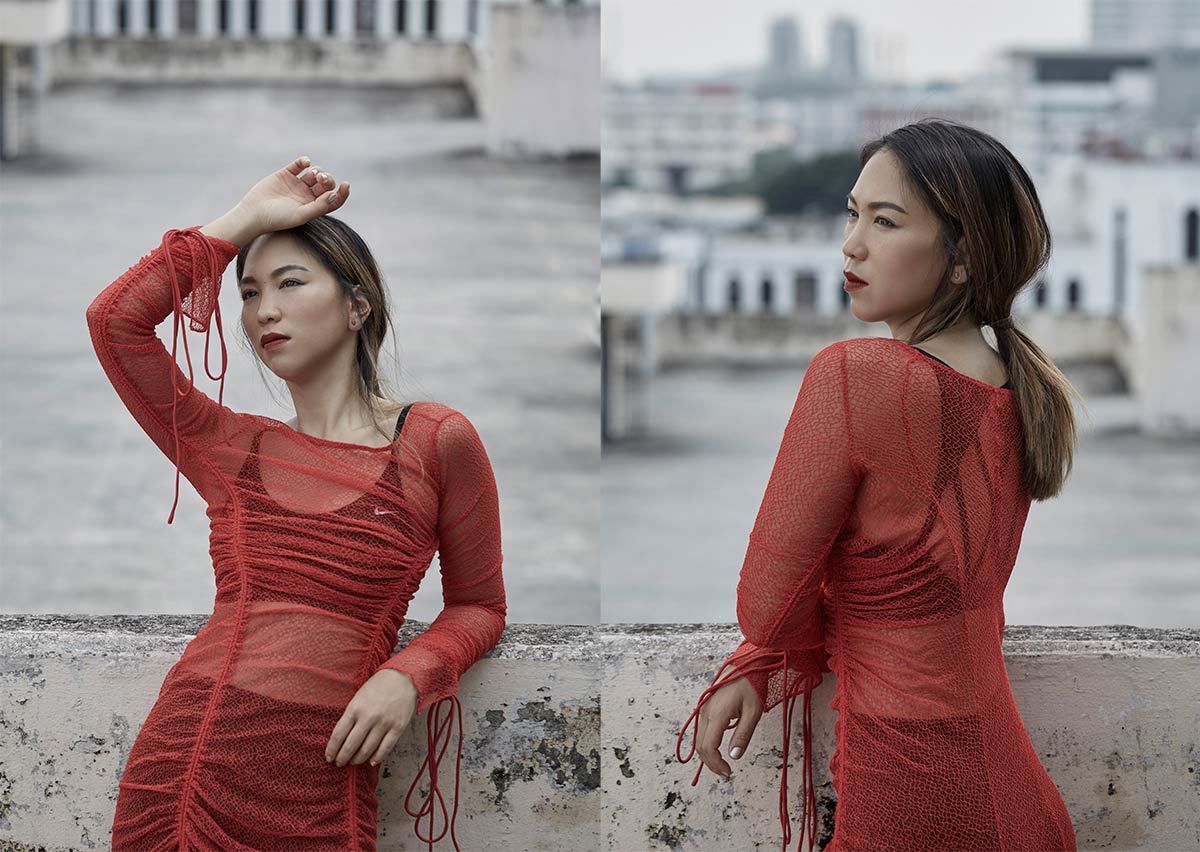 Life is sunny in activewear
Diane is very excited to be among the pioneers in seeing this fitness wave take over the country and Asia and regrets not a single day about leaving the corporate world for a life in activewear.
"Moving back to Malaysia was scary but I think at the end of the day, I really wanted to give back to Malaysia. I see a lot of potential here," she says.
It's not been an easy transition but it has certainly been more fulfilling.
"I do a lot of the gritty stuff like customer service, studio schedule uploading and management, which isn't fun," she tells. "You learn to have thick skin, bite your tongue and deal with things like tech issues and owning up to things and tweaking the product because what we initially thought would work, didn't. Working through these teething issues however, only makes you stronger."
She's ready to take the challenges a few steps at a time, true to her go-getter nature.
"I'm super excited to see that people are investing in their health now," she adds. "Health doesn't come easy. We are often reactive rather than proactive."
"If GuavaPass is the way, if it is mindfulness, if it is other brands selling activewear, whatever it might be, anything of that sort that can change our mindsets to push us to to take charge, that is what I want to see. That is my biggest goal for Malaysia."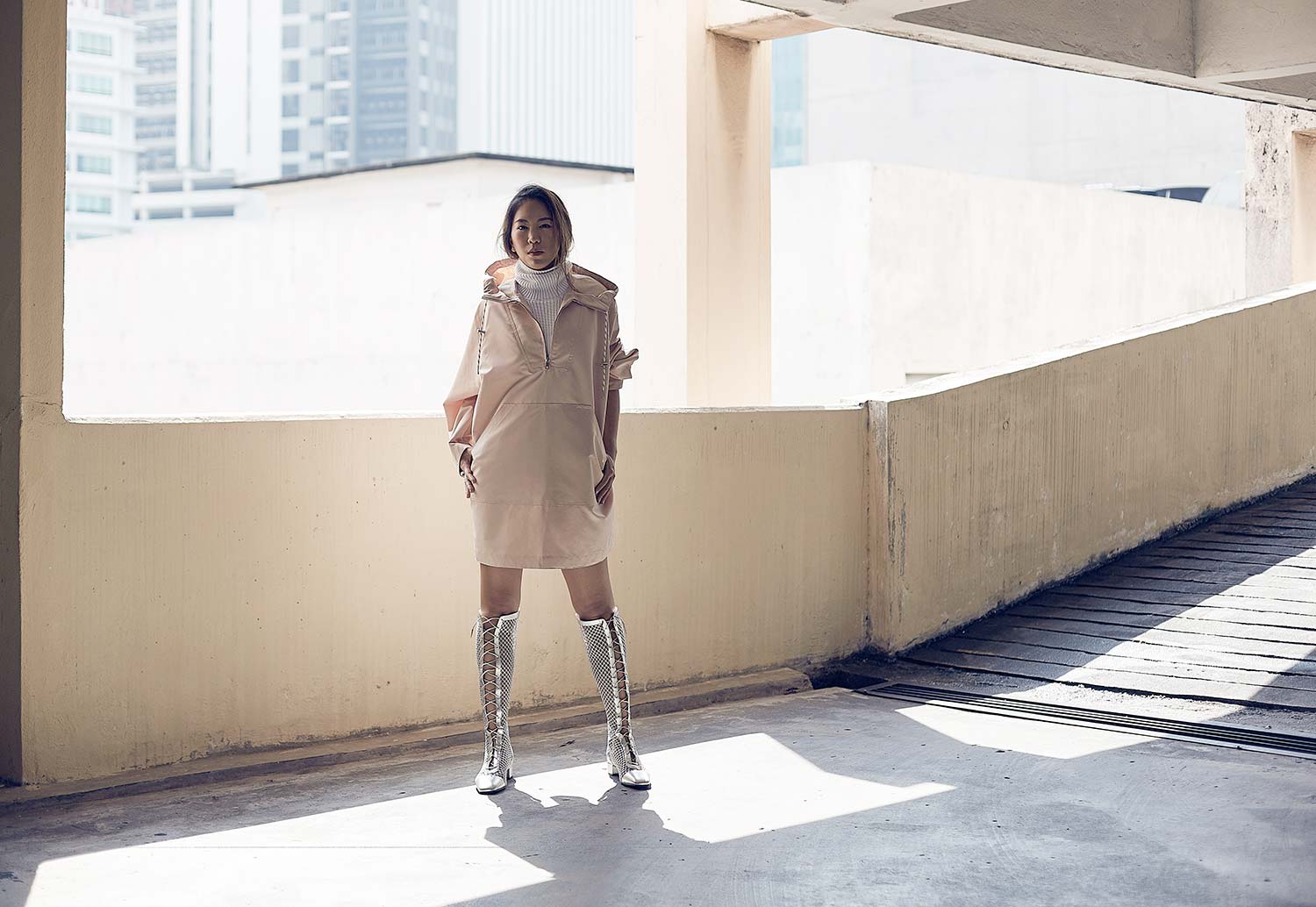 Photography: Soon Lau from Awesome Image
Videography: Zac Lam; shot on location at Babel Fitness and KEN TTDI
Art direction and styling: Gan Yew Chin, assisted by Natalie Khoo
Hair and makeup: Ling Chong
Special mention: Diane effortlessly scales new heights in white playsuit, sheer pleated skirt and kitten heels by Dior in the featured image