Frequenters will know of DC's winning formula – it is French, kept exciting with Asian influences – and its new menu retains this magic with unmistakable refinement.
Watch Chef Evert Onderbeke and Martell brand ambassador Pierre Boyer review DC Restaurant.
Chef Darren Chin is refreshed and reinvigorated following a two week break to Europe. An annual pilgrimage, he ate his way through some of the finest restaurants of Europe to set the bar higher for himself and his namesake DC Restaurant in TTDI.
"I do this (cooking) everyday you see, so when you do something everyday, what can you do next when you're looking for more in your craft?" he ponders out loud. "We wanted to bench ourselves in terms of our food, service and our package and I'm very happy that our standard here is reflective of international standards."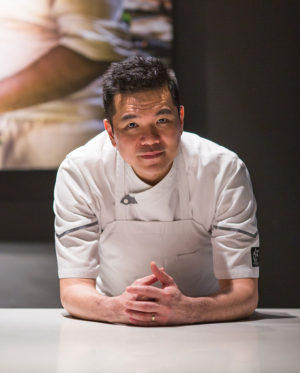 This devotion to his food is only the tip of the iceberg for the chef proprietor – his training in Le Cordon Bleu Paris has instilled a deep appreciation for techniques that honour the ingredients; his upbringing in a family of restaurateurs has honed in him an acute sense of how to give his clientele what they want; and his innate passion for food and perfecting food has rendered his restaurant one of the top – and most enduring – in all of Kuala Lumpur.
"I continuously try to surprise people," Chef Darren elaborates. "I use ingredients available based on the seasons and see how we can slot them in as part of the experience, the menu. It creates opportunity for change in menu and gives customers a chance to look forward to something new."
We got a chance to be among the first to try this something new and tucked in to Chef Darren's winter menu that was hardly a week old at the time of tasting.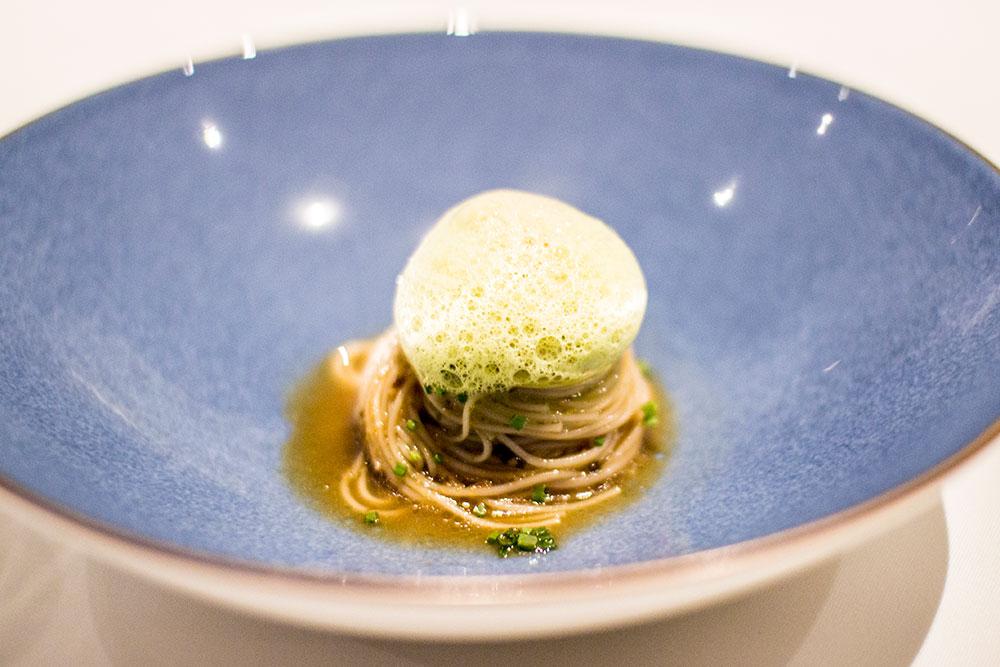 Clearer and surer
Anyone who has dined at DC Restaurant in its 3-plus years in the scene will know of its formula. It is French, but always kept exciting with Asian touches. Sometimes it is Thai because of the influence of Chef Darren's wife; other times Japanese because of the innovative ingredients the cuisine allows. The new menu retains this magic with an unmistakable level of refinement.
The house signature cold takao somen with bafun uni for instance, presents our favourite silky smooth Japanese somen and rich sea sweetness of uni. This time however, it is lifted with a touch of freshness with a dollop of vegetal foam – so subtle, yet so effective in tweaking the dimensions of the flavours while still keeping things original. The greenness of the foam adds a crispness to a dish that is rich in flavours and textures without actually imposing any of itself to what makes the umami somen so good.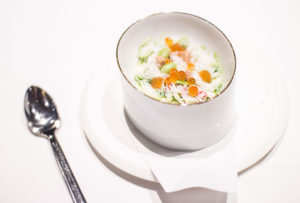 This slight enhancement to favourites is seen yet again with the chawan mushi dish. The steamed egg is as slippery as the best chawan mushis go, lent a good bite with edamame beans, and intensified in flavour with foie gras. Cutting through all that however, is the bittersweet and sour veil of grapefruit that adds sweetness, brings forth the butteriness of foie gras and dissects the egg custard through multiple layers to brings its best to the front of the palate.
More experimentative
True to Chef Darren's strive to surprise his most loyal diners, ample edible wonders are in store.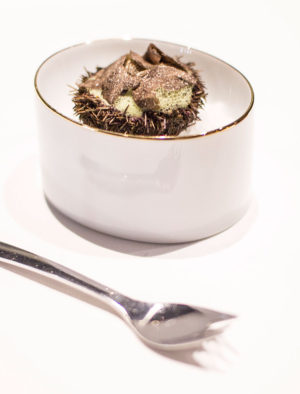 Ad hoc surprise dishes are nothing new with his menus but what you're served is still bound to astound, like the whole Hokkaido sea urchin we are served. Not only is it served still in its spiky shell as a testament to its freshness, it comes topped with creamy avocado foam and generous slices of black truffle. Indulgent doesn't begin to describe the creamy delight when you dig the teaspoon in and let the explosive flavours spread itself on the tongue. Bitter and earthy at first before melding into that prized salty sweetness, this writer would have tried slurping the last morsel out of the shell if fine dining etiquette didn't dictate otherwise.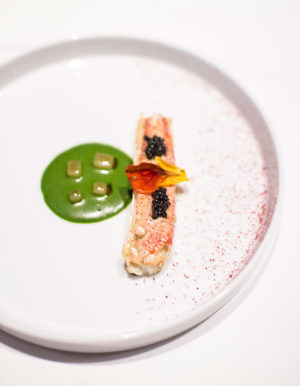 Also awe-inducing is the whole snow crab leg served in a halved shell. Presentation is not skimmed at DC Restaurant, no less its experiments with flavours. This crab gets a dressing of gingko that adds a touch of herbal complexity to the crab's straightforward sweetness. Right about here you begin to recognise the symphony Chef Darren is trying to compose – mild basic flavours that build itself to a crescendo of multi-layered intensities. In achieving that, he doesn't lose sight of the original form of the ingredients either, often serving them as they are so as to never confuse what the eyes see to what the tongue tastes.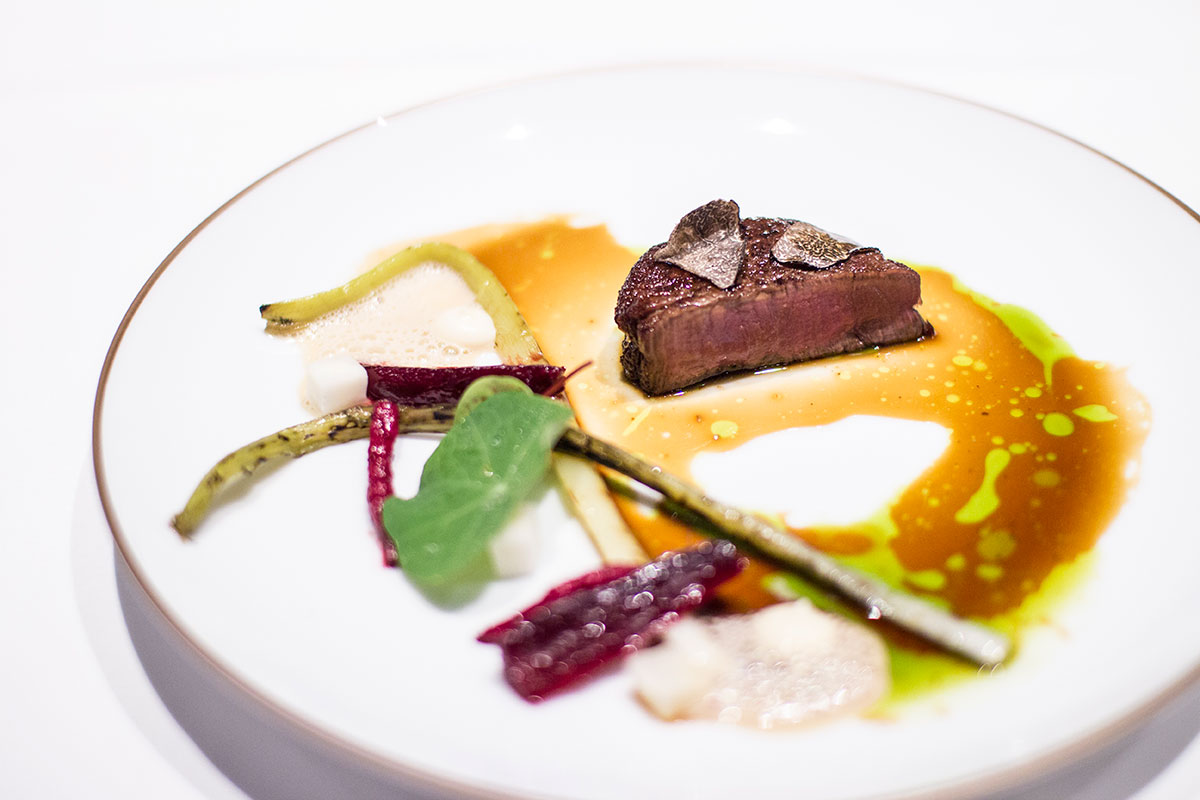 Classic refined
The brilliance of DC Restaurant is how it may be a playground for Chef Darren to experiment, but it still does its classics right, in particular its beef.
Take for instance its Charolais beef fillet, full-bodied and ample in each bite in both tenderness and game. It is aged for no less than 45 days in-house so the chef knows just how to prepare it, having studied its form from cut to plate.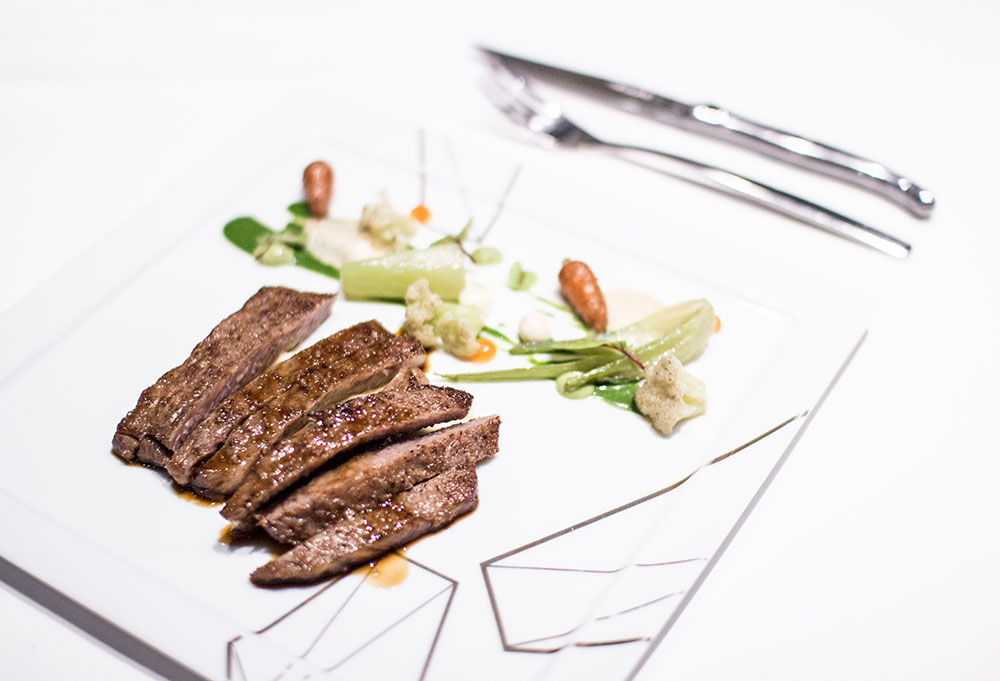 Chef Darren's prowess with beef is perhaps best illustrated with his A5 wagyu, a dish he serves without asking for your preferred doneness. At 80% marbling, the best way to enjoy it (according to the restaurant manager) is well-done so the fat is well caramelised throughout. Fret not about it getting tough – it is crisp on the outside with a lingering smokiness thanks to a special clay pit Chef Darren got just to prepare this a5 wagyu and melts like butter in the centre with the best flavour your favourite roast.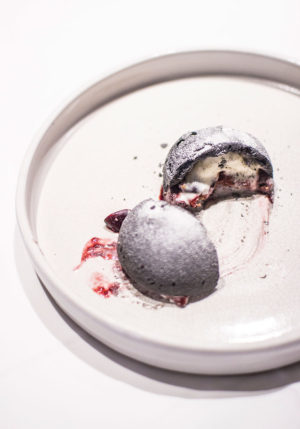 A sweet symphony
DC Restaurant's dessert offering is perhaps one that this writer appreciates most in town. It gives you the option of sweets or cheeses, a true delight and nod to Chef Darren's French roots.
Opt for sweets and you'll continue to be awestruck with classic treats made contemporary with unlikely combinations of ingredients, like the above black sesame meringue pannacotta. A meringue pannacotta sounds sweet, but the black sesame meringue lends a bold bitter fragrance to balance the milkiness out, while fresh cherries spruce things up with a juicy tartness that's mouth-wateringly refreshing.
The other alternative as mentioned is cheese, of which you have an impressive 21 varieties to choose from. It is going to be a challenge to pick just the 5 you are allowed but if it's any consolation, any 5 are still quality picks handpicked by Chef Darren from his favourite parts of Europe.
A symphony. There isn't perhaps a better way to describe each of Chef Darren's menus, be it the 3-, 6- or 9-courses. He has found his melody in crafting songs of dishes that start of mild and sweet by letting fresh seafood speak for themselves before accelerating into choruses of red meats that thump at your palate's heartstrings before winding down into bridges and eventual conclusions of sweets and cheeses.
The best bit? He is still constantly trying to compose the next hit.
DC Restaurant is located at 44, Persiaran Zaaba, Taman Tun Dr Ismail, 60000 Kuala Lumpur, Wilayah Persekutuan Kuala Lumpur. For more information or reservation enquiries, call +603-7731 0502.