Blake, you've got some competition.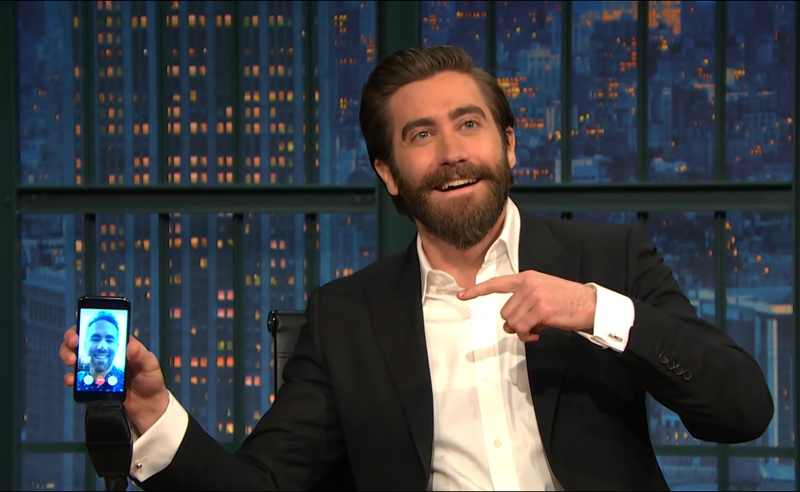 If you haven't already heard about the recent bromance between Jake Gyllenhaal and Ryan Reynolds, welcome to this day and age.
After filming the sci-fi movie Life (out in cinemas now), the pair started "a bromance" according to Jake on The Tonight Show Starring Jimmy Fallon last week. We're sure it must have led to just a tiny heartbreak for Jake when Ryan kissed Andrew Garfield at the Golden Globes.
But in all seriousness, as much as we do love Blake and Ryan, a little bit of Jake and Ryan does not hurt at all. With their recent relationship heating up all over the internet, here are some cute Gyllen-Nolds moments we've gathered up for you. Hold your squeals.
1. Twitter love.
When Ryan said Jake might be better at cooking than Blake.
WATCH: "Blake my wife is very good at cooking and Jake (Gyllenhaal) might just be little bit better." @VancityReynolds pic.twitter.com/GoLPR0vbKo

— Good Morning America (@GMA) March 16, 2017
And Ryan continues to show his love with a shout-out.
Gyllenhaal got pipes! This show is made of ALL the good stuff. Buy tickets. Sneak in. Do whatever you have to do.
https://t.co/fpvOM7Hjzp

— Ryan Reynolds (@VancityReynolds) February 8, 2017
2. At the Late Night With Seth Meyers show.
To prove their friendship after being asked by Seth if the two were really friends, Jake Gyllenhaal gave Ryan Reynolds a FaceTime call. Disappointed at first when Ryan didn't answer his call, all was resolved when Ryan, who was busy doing his dad duties pushing his baby stroller, later gave him a call back.
3. Answering your questions
If that wasn't enough, the "Life" stars sit down with WIRED to answer the web's most search questions. And it was nothing short of hilarious.
4. When they were sort of twinning at the Golden Globes.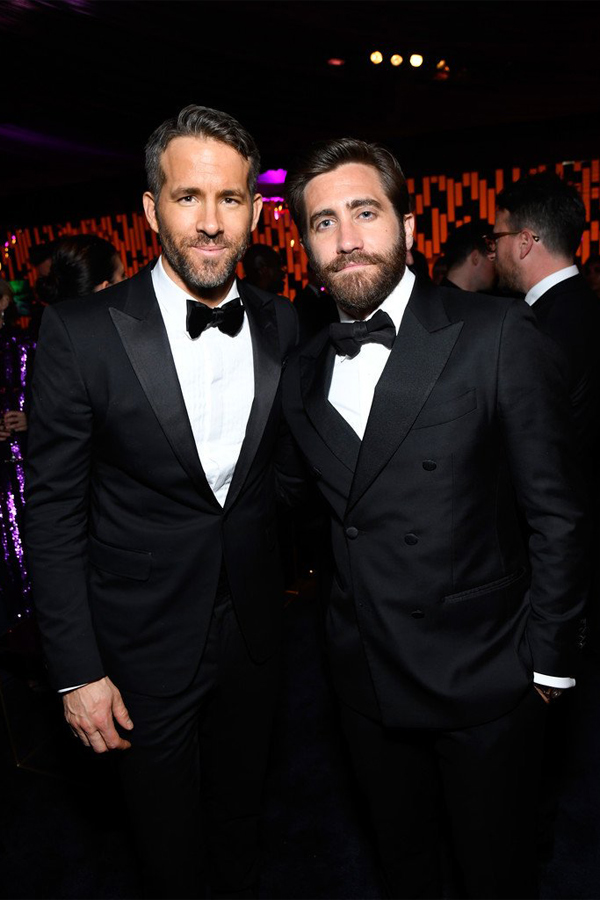 5. When Jake gushed about Ryan on The One Show.
When Jake was asked about his relationship with Ryan, he says  "He's a wonderful man."
"It's rare in our industry to meet someone, a contemporary, and there's no competition."
"There's just some friends you meet at a certain time in your life."
"We met on this movie and became really close friends."
Could the pair get any cuter?
Images: Courtesy of Twitter