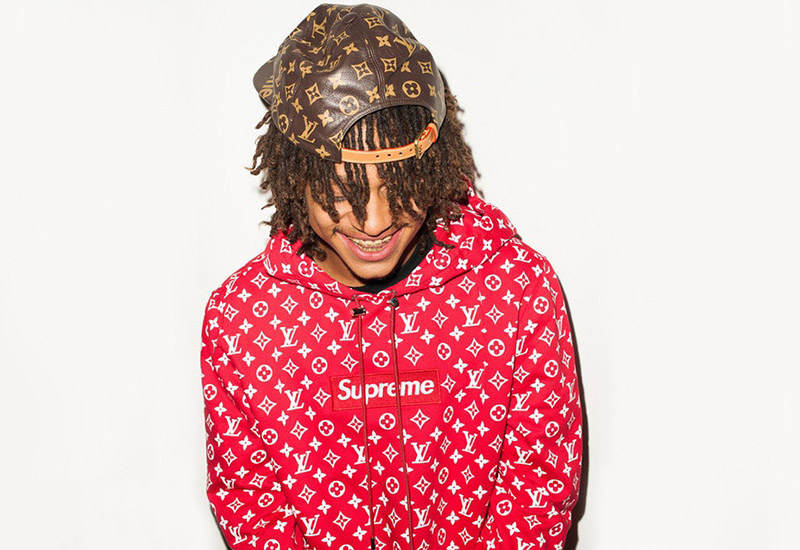 There are objects of desire that traditionally define the status of the rich and famous – think Hermes Birkin bags, Louis Vuitton trunks and Goyard luggages, to name a few. While these fashionable items are indisputably as prized today as the generations of our parents and their parents, millennials and Gen Zs are increasingly seeking out a different category of status symbols: streetwear.
Just look at the likes of the Biebers, the Hadids, Rihanna, Travis Scott and Billie Eilish – whose followers are largely made up of the younger demographics – often shaping the latest streetwear trends with their bold style and equally irreverent attitude. Coupled with decades of skate, surf and hip-hop subcultures, streetwear has evolved to a point where luxury houses can no longer ignore their influence.
Cue collaborations between long-established designer brands such as Louis Vuitton and Christian Dior with streetwear labels or leading athletic apparel companies such as Nike and Adidas. The rising market value of brands like Off-White, Yeezy and Fear of God further reflect the consumer demand and consequently, the perceived status and "cool" factor of those seen in the most exclusive drops from these brands and collaborations.
We take a closer look at some of the most common streetwear status symbols of today and what makes them so desirable among the younger generation of consumers.
Sneakers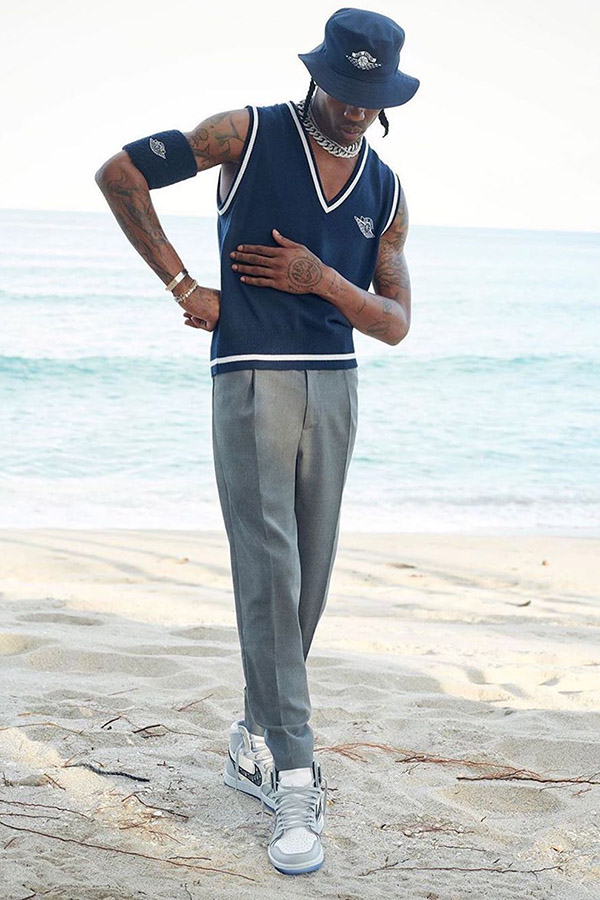 Ten years ago, you may have thought Air Jordans to be reserved for basketballers and sneakerheads. Then came Dior's collab with the athletic footwear brand in the form of the Air Jordan 1 OG Diors and suddenly, over 5 million people want a pair of them. But it's not just the designer factor that makes these sneakers so desirable; it's also owed to the exclusivity (only 5,000 pairs were up for sale worldwide), social media hype (news of its release came months before its launch) and a serious case of FOMO.
This seems to be the strategy employed by most other hyped sneaker launches, such as the Adidas Yeezy Foam Runner and Nike X Off White collabs. Then there's the chunky family of LV Archlights, Balenciaga Triple S and the like that are driven by the ongoing "ugly fashion" movement. As keywords like comfort and relatability drive new perceptions of luxury, it's no wonder sneakers top of the list of hottest products for both men and women, according to Lyst.
You may also like: The Shoe List: New sneakers to take on 2020 with stride
Hoodies
Who would have thought the humble hoodie would achieve a cult-status outside of niche hypebeast communities? Also called a hooded sweatshirt or jumper (based on which part of the world you're from) the hoodie is now a staple and privilege at the same time – depending on which brand logo is on yours.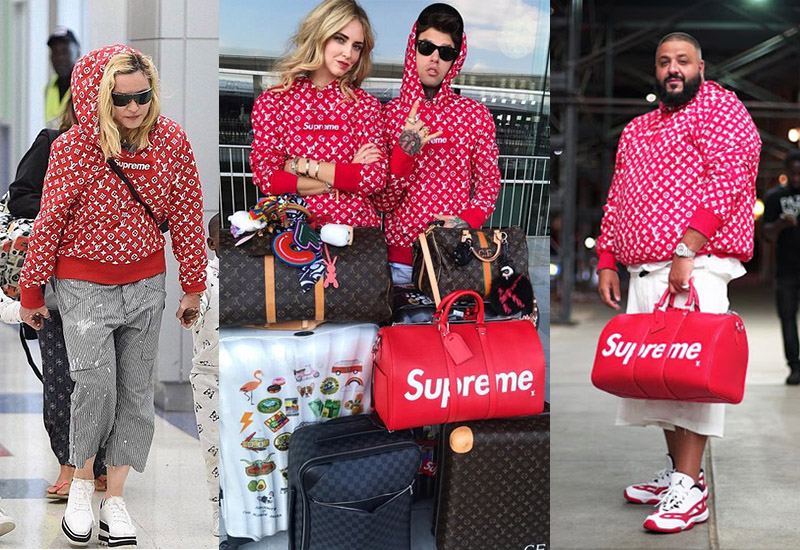 Consider the box logo hoodie from the Supreme X Louis Vuitton collab in 2017, which retailed for $855 but has since fetched bids more than 300% its original price on some resale websites. It's been copped by Madonna, DJ Khaled, Lorde and even young Cruz Beckham, among other public figures and affluent clientele.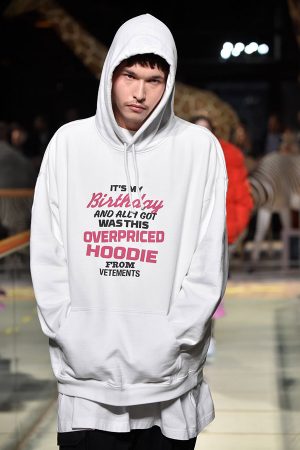 With the increasing demand for statement hoodies, Gucci, Balenciaga and Vetements quickly caught on with their logo-emblazoned offerings. Even a couture house like Dior has entered the streetwear chat with ready-to-wear sweatshirts, served by Kim Jones. Now a designer suit is neat, but a designer sweater has street cred and that's what the millennial mindset is here for. Sartorial, what?
Caps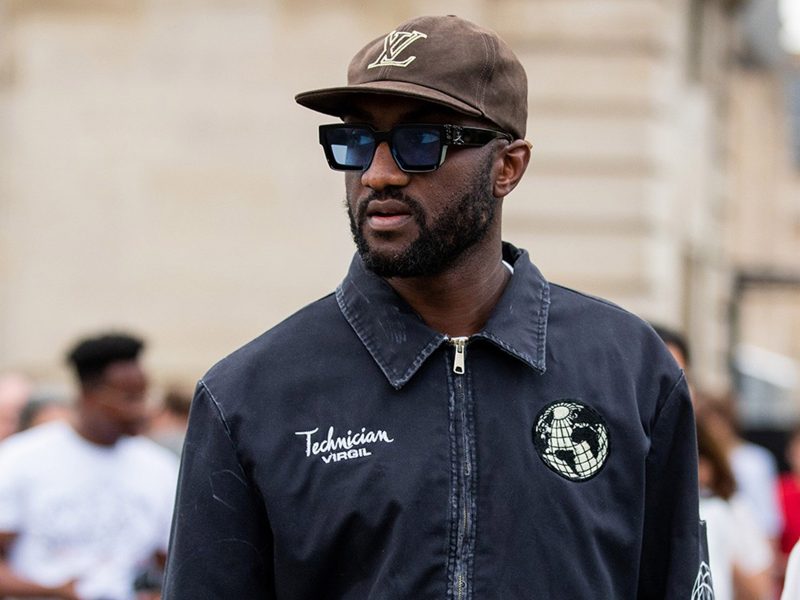 While sneakers and hoodies are equally loved by all, caps are a big hit especially in menswear. When you have top designers that are also hip-hop proponents like Virgil Abloh and Nigo, it's not all that surprising. What was formerly worn to a sports game or to hide from the paparazzi has now shifted into a show-off accessory. Used to be a Yankee fan? Now he's backing Yeezy. Is that Bieber spotted in Toronto? No, but that Valentino cap says he could be the heir to multimillion-dollar company in New York. You get the drift.
After all, any Tom, Dick or Harry can afford a $15 Nike cap if they wanted, but not everyone would fork out $405 for one made almost identical – except with "VLTN" lettering instead of a swoosh logo – without a second thought.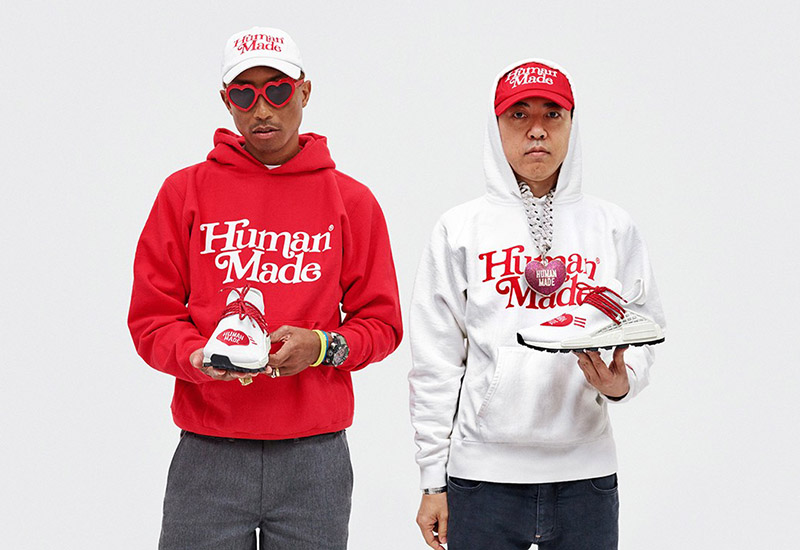 Recommended for you: 13 best men's caps, from baseball caps to bucket hats