The House's signature canvas bags and trunks have been carried by A-listers such as Meghan Markle, Sir Arthur Conan Doyle, Pablo Picasso and Gwyneth Paltrow.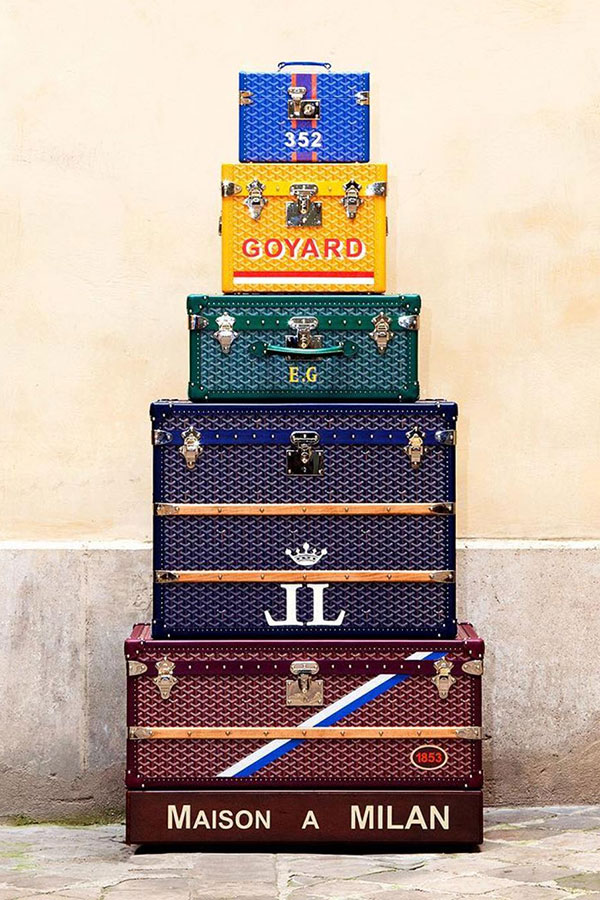 Think status symbols in fashion and brands like Chanel, Louis Vuitton and Hermes pop up quickest. But la crème de la creme is a label you've probably never even heard of: Goyard.
The Parisian brand prides itself in "uncompromising exclusivity, unparalleled craftsmanship and aesthetic refinement" highlighted by its emblematic Goyardine canvas.
Though established a long way back in 1863, few have come across its name for one specific reason: its elusive marketing strategy. No advertising, no celebrity endorsements and hardly any press interviews. Well, we all love a mystery, don't we?
"Luxury is a dream, and revealing too much of what goes on behind the scenes would spoil the magic," a Goyard representative told Hypebeast. "We believe that whispering softly in someone's ears is not only more elegant, but also much more efficient than screaming at the top of one's lungs."
Loved by aristocrats and connoisseurs
Turns out its word of mouth strategy has worked out exceptionally in its favour, attracting not just a large clientele, but more importantly, the right clientele. The House's signature canvas bags and trunks have been carried by A-listers such as Meghan Markle, Sir Arthur Conan Doyle, Pablo Picasso and Gwyneth Paltrow.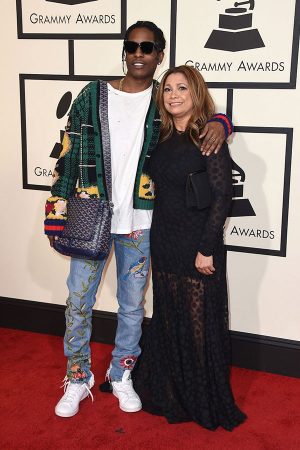 Its appeal extends to the hip hop/streetwear community. In 2016, A$AP Rocky sported a Goyard messenger bag with his Gucci-cardigan-and-jeans getup at the Grammy Awards. Before that, Kanye West had made carrying a briefcase to Paris Fashion Week a thing circa 2009 and just last year, his daughter North was spotted carrying a customised St Louis bag rumoured to cost around $1,460.
Fashion icons like Coco Chanel, Cristobal Balenciaga, Jeanne Lanvin and Karl Lagerfeld are among those who have patronised the Maison's flagship at 233 rue Saint Honore in Paris; alongside the Agnellis, the Rockefellers, the Romanovs and the Grimaldis. Famed Michelin-starred chef Alain Ducasse even has a custom Goyard trunk for his cutlery.
Still, no one comes close to being the biggest fan of the House than the Duke and Duchess of Windsor, who collected several noteworthy pieces, including a trunk customised to accommodate to 150 shoes.
However, much of the royal couple's collection was acquired by Goyard's current owner Jean-Michel Signoles when Sotheby's auctioned the contents of their Paris home. One lot of document case and monogrammed trunk fetched nearly $15,000, while another cost $32,000.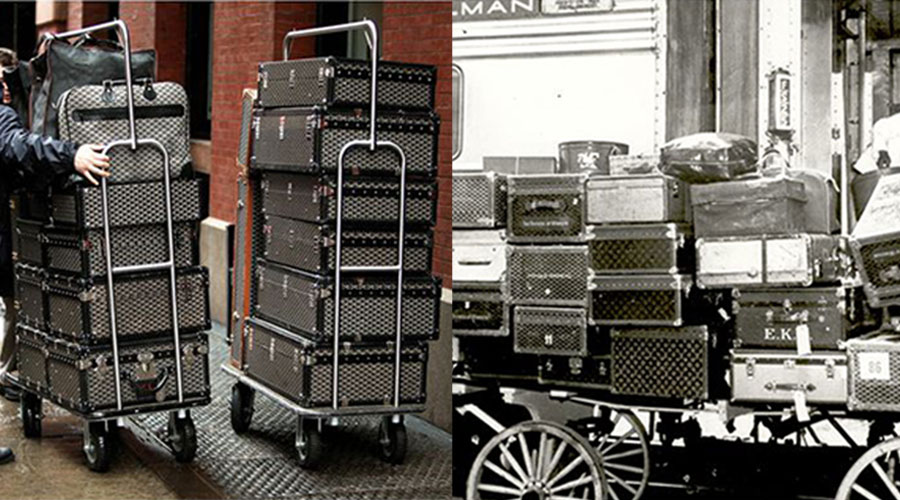 Made for the art of travelling
Unlike conventional fashion houses, Goyard does not produce seasonal collections, focusing instead on bespoke pieces and timeless creations made to last generations. The Maison's four distinct product lines include travel goods and accessories, bags, special orders and pet accessories – with prices ranging from $300 up to tens of thousands.
Each special order involves an in-depth 'interview' with the customer to create a truly one-of-a-kind handcrafted design complying with only the highest and strictest of standards. That's not to say it takes any and every order though.
"We turned down several orders for custom trunks for giant TV screens for instance," the Maison told Town and Country magazine. "Goyard is all about travelling, distant horizons, escapism, so a TV trunk by Goyard really sounded like an oxymoron."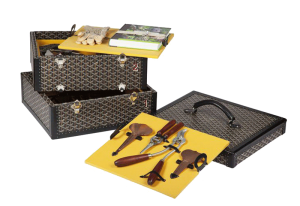 On the other hand, a writing trunk (like that commissioned by Sir Arthur) or gardening trunk (requested by an anonymous buyer) better fit the brand's ethos of practicality and timelessness.
Plenty more historic, out-of-the-ordinary orders have been placed, but it would seem that the Maison's discretion applies even within itself.
"Finding a rare trunk is an extremely complicated hunt, requiring near private investigator's skills… and a lot of patience," a brand spokesperson said.
For more information, log on to the official website here.