How do you grow wine where there are 300 sunny days in a year? Winemaker Gérald Gabillet may offer some hints with a bottling, or three.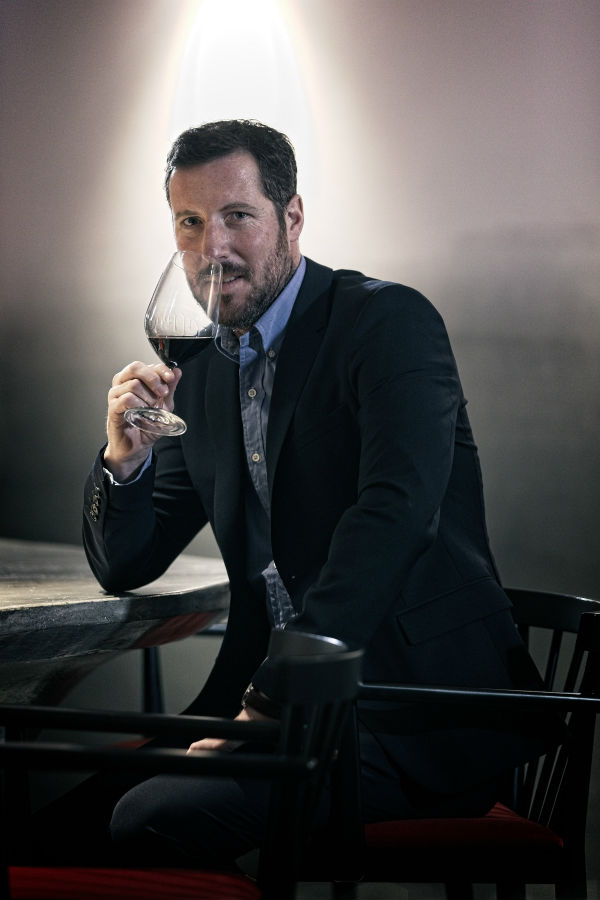 Bordeaux winemaker Gérald Gabillet came to Argentina on a mission. It was one born of experimentation: creating a truly Argentinian expression of Château Cheval Blanc's Grand Cru wines, from the high-altitude winery of Terrazas de los Andes. This Mendoza winery – a treasured terroir since 1898 – marked its rebirth with Cheval des Andes.
"Our goal is to produce the best wine in South America. This historical 19th-century Bordeaux blend was all but forgetten in Argentina, where most wines are 100% malbec," Gérald expresses. At this point, we had both enjoyed several glasses of Cheval des Andes' mablec-cabernet sauvignon blend. Though Gérald's personal favourite pairing item is the Argentinian asado (grill) beef, this wine collection fared excellently with mandarin burrata, butternut squash, chicken legs, and pear tart at the newly-minted Bref by Darren Chin.
100% Argentinian grapes
"Argentinian wines have developed quickly in the past 30 years," Gérald tells. At Cheval des Andes' home of Mendoza, vineyards at altitudes of over 1,000 metres provide grapes with a unique highland freshness.
Most winemakers there buy grapes, so they are not in control of the crop – but when producing a Grand Cru, you need to be sure of the potential of your berries.
Mendoza has 300 days of sun, so irrigation is high on the priority list. Here, berries are put under controlled 'stress' for a "slower, more interesting quality of polyphenol". Anyone who's had a glass of Cheval des Andes can bear witness to this.
Bordeaux know-how
"When cabernet sauvignon ages, tannins that are not ready at the beginning will become softer and more elegant after several years," Gérald explains.
Cheval des Andes wines are made with ageing potential in mind, which is where cabernet sauvignon plays a crucial part. At 30-40%, it adds layers of complexity that are drawn out as days turn into years.
Every vintage is unique
It is for this reason that Gérald holds an affinity for the Cheval des Andes 2015. As much as wine-making relies on precision and control, its earliest form – grapes – are products of nature. With this batch, the team struck fruit with just the right ageing potential.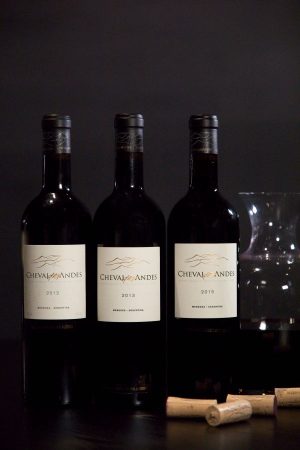 Cheval des Andes 2015 was saved by the rain, where low temperatures helped grapes gain acidity over a slow ripening. The resulting blend is elegantly Bordeaux in essence, glimmering a ruby red with spiced fruit on the nose and a sharp yet subtle freshness on the palate.
On the other hand is the Cheval des Andes 2013, which saw a harvest of hot days that threatened over-ripeness. With quick action, the wine turned out an intense red with hints of purple. Whispers of violet and pepper on the nose land on a palate of dark, acidic undertones. Here is a full-bodied wine unafraid to bear its character, and bear it now. "We need some vintages to open easier than the others," Gérald agrees.
As for Cheval des Andes 2012, expect mentholated doses of silky tannin, laced with floral currants that bloom oh-so-savoury at first sip. Gerald tells how they lost some crop to frost in the 2012 harvest, resulting in a stronger concentration of tannin and polyphenol in the barrel. Like the 2013, it carries just a hint of petit verdot.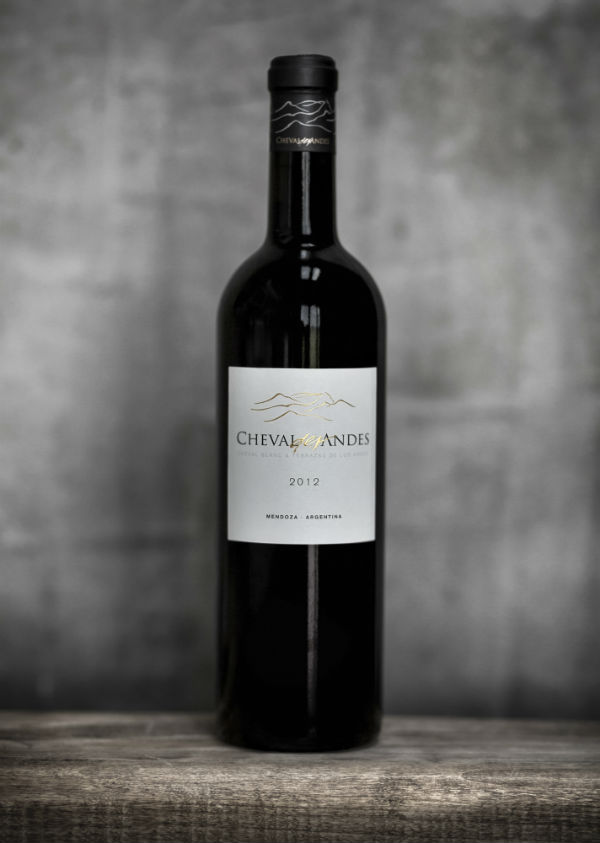 '"When producing a Grand Cru, you quickly understand that you are to control maximum details," he says. "Thanks to science, we know lots about what happens in the vineyard and winemaking – but at the base, you still need to have the best berries. Cheval des Andes is therefore a natural expression of Mendoza, Argentina – we don't want to be too interventionist."
To discover more, head over to the official website or purchase via MHD Malaysia.
Images: Cheval des Andes