It's a colourful year, to say the least, one that we are very proud to call our debut year as a title.
In a few days, we will be bidding 2017 a fond goodbye. What a great year it has been, particularly for us here at FirstClasse. It will mark a full year since our launch on the first of January and it's been a mighty fine journey of people met, food eaten, wine drank and experiences savoured.
A publication is only as good as the people who make it up and for that reason, our Inspire section has always been the torch-bearer of our magazine, where we feature stories of people that as its name suggests, serve to inspire.
As this year draws to a close, here's a look back at all our Inspire figures who have set the pace and pushed us to do better with our direction with the magazine and in doing so, also motivate us come 2018.
January
We started off the year strong with a double edition Inspire, featuring F&B darling Lyn Siew and the dashing dealer principal of Wheelcorp Premium Jayden Liew.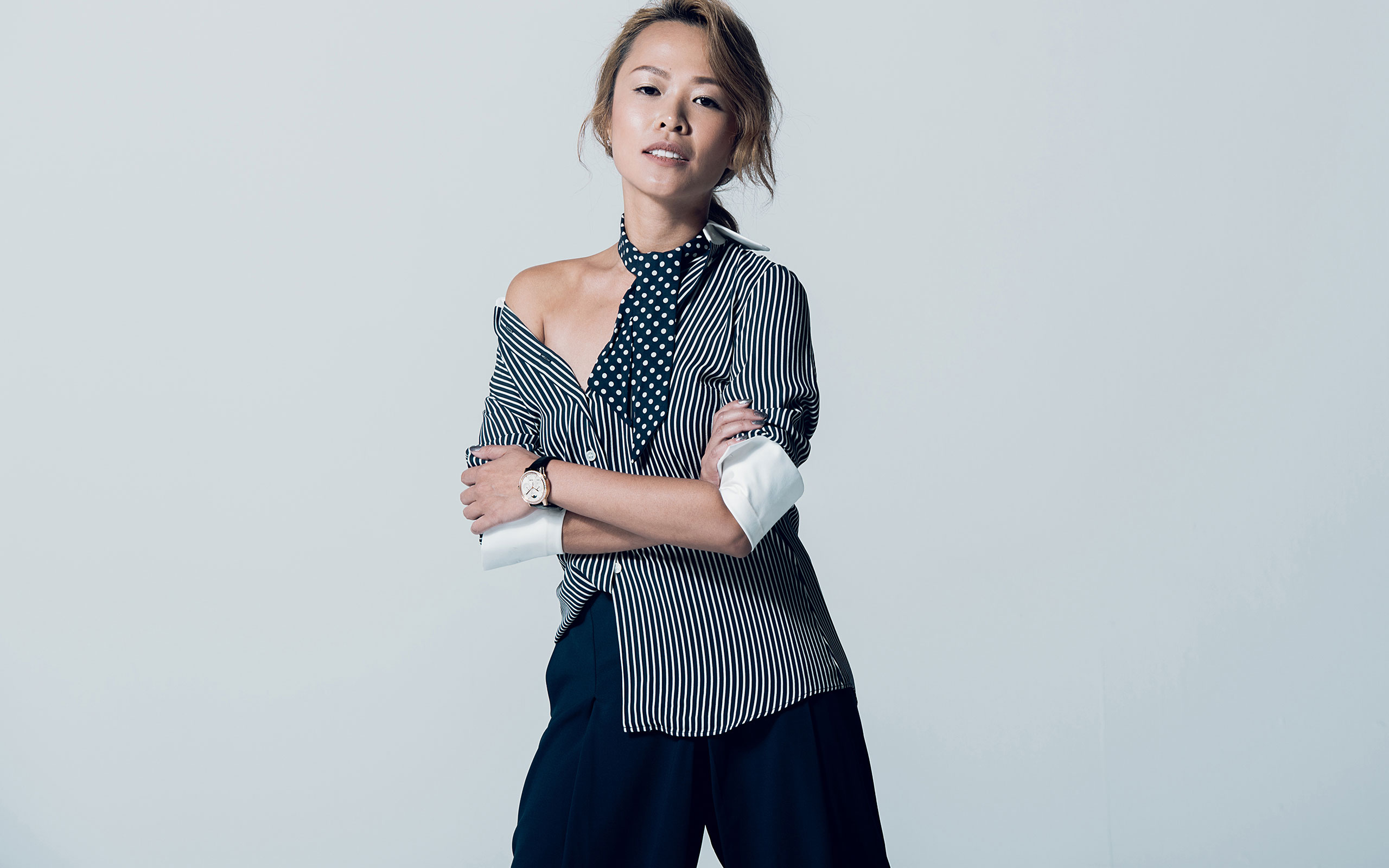 With an appetite for life that is as vivacious as her now signature blond hair, Lyn Siew loves her food. As the owner of F&B staples in the city like Ruyi and Lyn, Monte's and Oriental Group, her favourite way to get to know someone is — what else — through food. She personifies the FirstClasse woman with her confidence and conviviality, matched only by her daring sense of style and effervescent attitude that compels her to always try new things. Psst, in case you haven't heard, she's also a DJ by night, mixing her own original tracks on Soundcloud.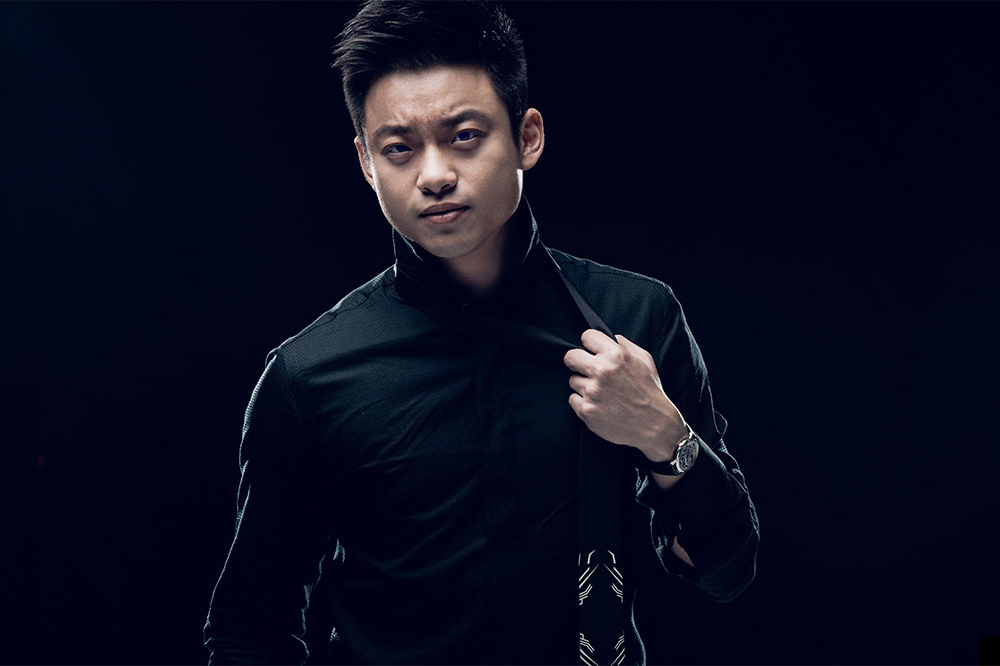 Tall, suave and handsome with charisma to match, Jayden Liew is no stranger to turning heads and double takes when he walks down the street. He has all the above topped with a sharp business acumen that has helped him transform his father's car dealership to the largest BMW 4S service centre spanning five floors and 108,000 square feet in Setia Alam. Well-heeled and well-travelled, we couldn't think of a closer personification of the FirstClasse man to also launch our first month online.
February
Ah, the month of love. We got well and rosy into the mood with star couple of the year Henry Golding and Liv Lo who had wed just 4 months before. The couple, in real life, is exactly how they appear on social media – one part playful, one part fun and a big part in love. In between takes, they're constantly teasing, poking fun and making silly faces at each other when they think the rest of the crew isn't looking. Little did we know that Henry was on the verge of signing on as the lead of Kevin Kwan's cult-status Crazy Rich Asians at the time of shooting. Well played, Henry, well played.
March
Answering the strong call for women empowerment with us in time for International Women's Day in March was Sarah Chen, co-founder of Asia Women Circle that runs Lean In Malaysia. She is a corporate woman by day but devotes her free time to helping women in the workplace achieve their potential, so much so that she was personally flown out to America by Sheryl Sandberg of Facebook to be recognised for her work in the cause. She inspires us everyday, proving that nothing is out of reach so long as you put your heart and soul into it. She recently just got asked the biggest question of her life too so we can't be happier for our March star.
April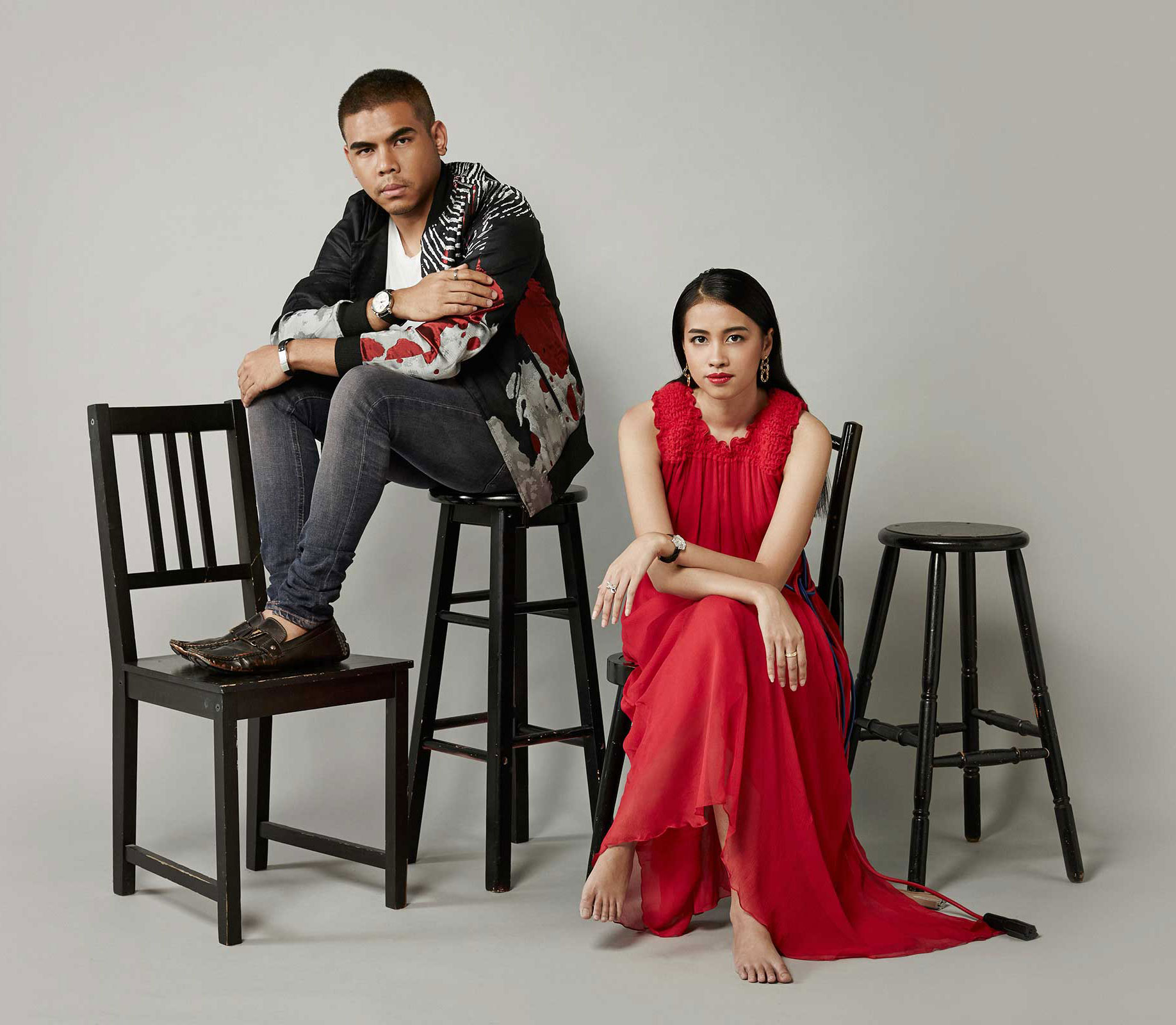 In case you missed it, April is World Health Month and this year, the cause shone the spotlight on mental health. The work championed  by Tengku Uzzaam Uzzairi and Tengku Munazirah Shah couldn't be a more fitting match — an institute dedicated to helping people fight addiction and a social enterprise to rehabilitate ex-addicts and ease them back into society. It's not glamourous work but someone's got to do it, and our royals are leading the way through example.
May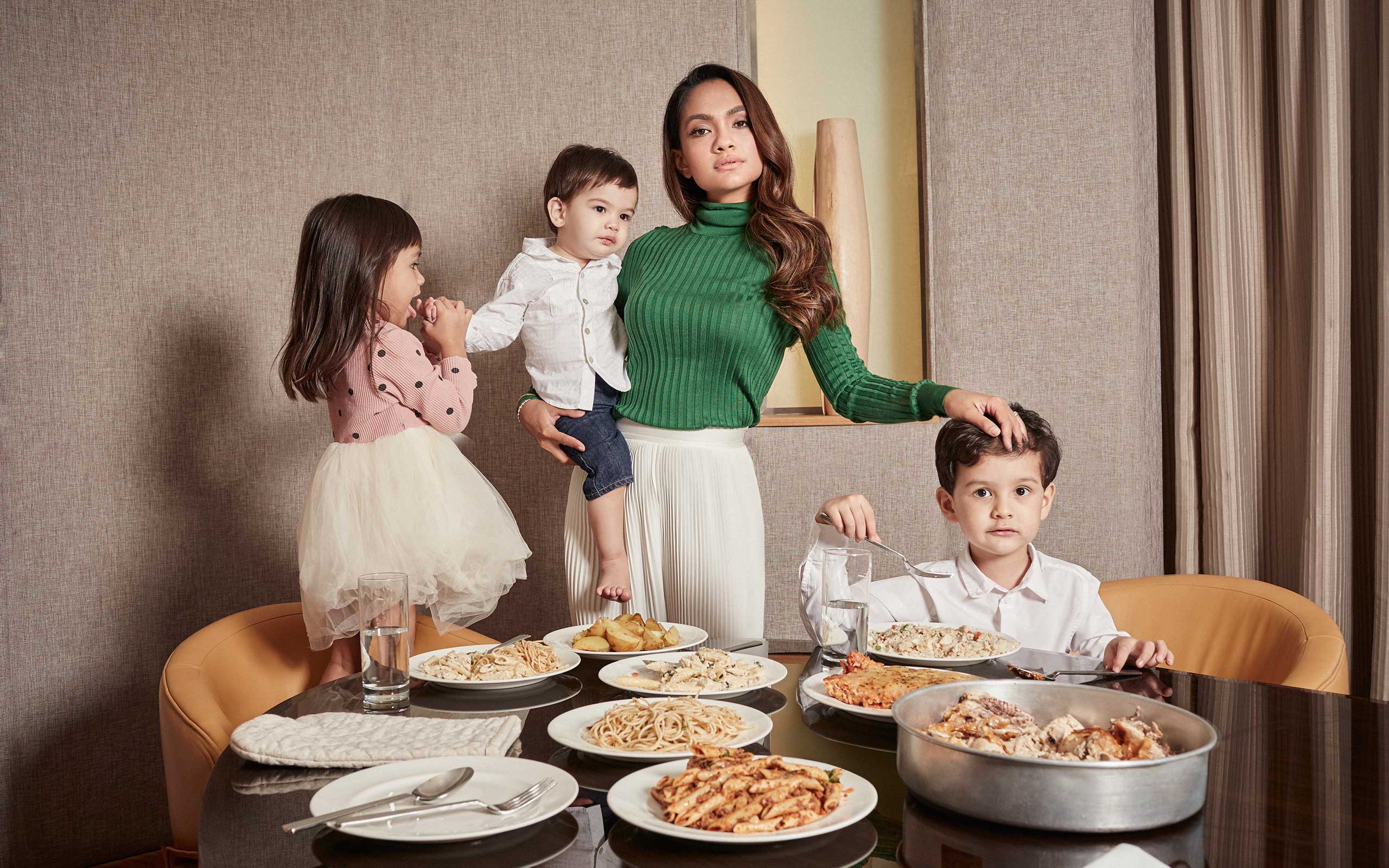 May, by default, goes to real-life superheroes and goddesses — mums. We drew our inspiration from Dr Jezamine Lim Iskander, who is the personification of the modern day multi-tasker woman. Professionally, she's a medical doctor with a PHD in stem cells under her belt; previously, she has been a runway and commercial model, with her own FHM magazine cover to boot; today, she is the managing director of Harith Iskander Productions founded by husband Harith Iskander. Yet, none makes her as proud as being the mother to Zander, Alessandrea and Zydane. We still can't believe she juggled all of that and graduated with her PhD in stem cells from UKM this year, becoming the first woman in the country to have done it.
June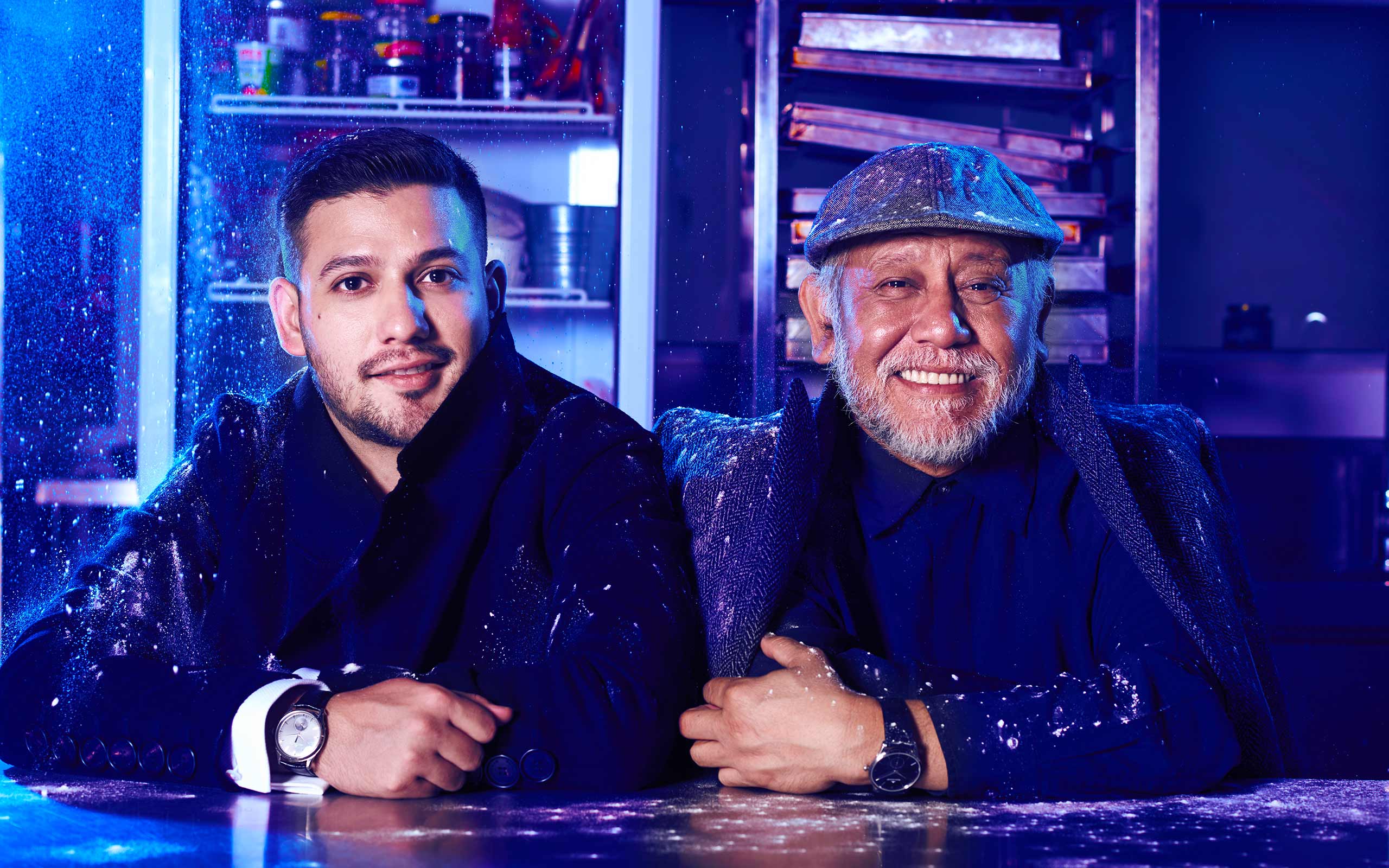 Fathers get their spotlight in June and we're still feeling the love with the story of celebrity chef Nik Michael Imran and his dad Dato' Nik Ezar. Theirs is a story of a father who gave up everything for his son, and a boy, who learnt everything from his old man. Before the fame for Nik Michael, before the comfortable banking job for Dato' Nik Ezar, there was a broken marriage, a father who returned to his roots with 1-year-old first-born and the struggles to raise him as a single dad.
July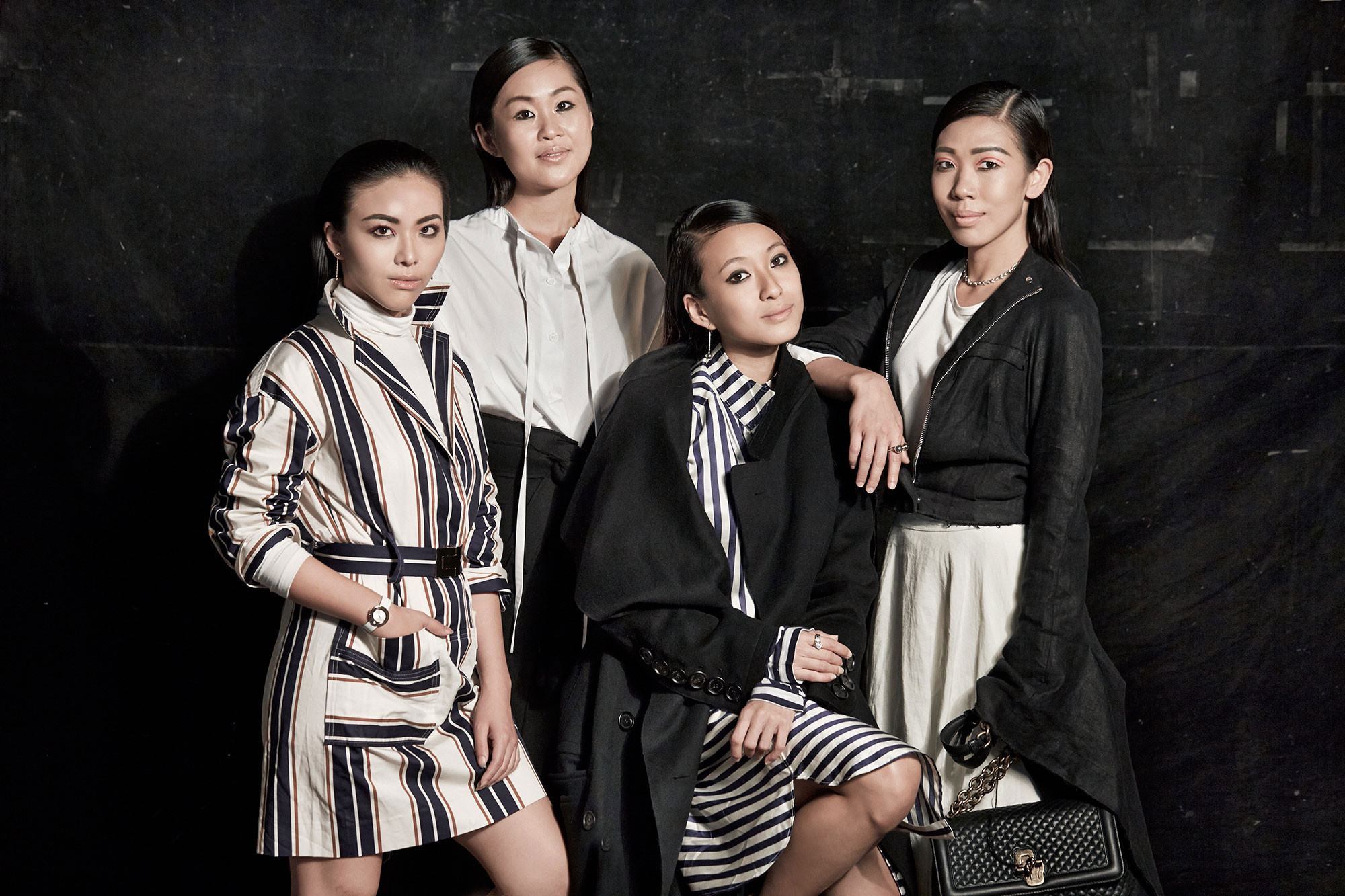 The world today consumes about 80 billion pieces of clothing a year. Clothing, once something we used to hold on to for a long time, has become as disposable as plasticware, and is presenting an environmentally pressing issue that's just as costly, as they end up in landfills or the black market, where they choke up land, rivers and seas. We take a peek into the dire situation of fast fashion in July with the Recyclothes team helmed by Melissa Yang, Ruth Yeoh, Rebekah Yeoh and Teo Yi Ping and how they are trying to find a solution to the problem, beginning with their closets at home.
August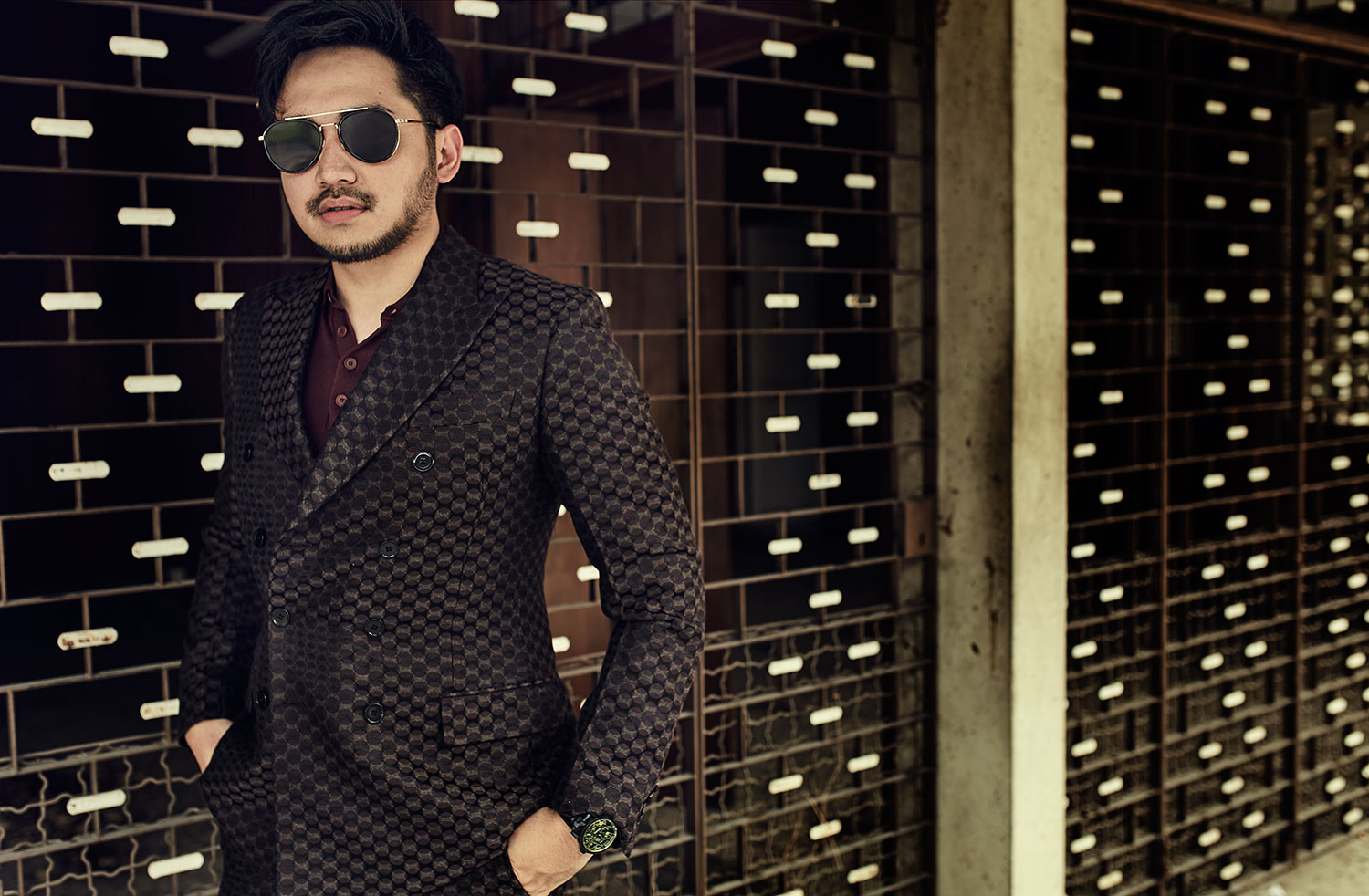 In the spirit of Merdeka and patriotism, we thought we'd take a look at the local music industry because hardly is there a stronger uniting factor than music. Carving the path for local artistes and musicians is Adib Khalid, CEO of Tune Studios. We speak to the man handpicked by Datuk Kamaruddin Meranun and Tan Sri Tony Fernandes to oversee Tune Studios to find out how he is composing a new track for the local music industry.
September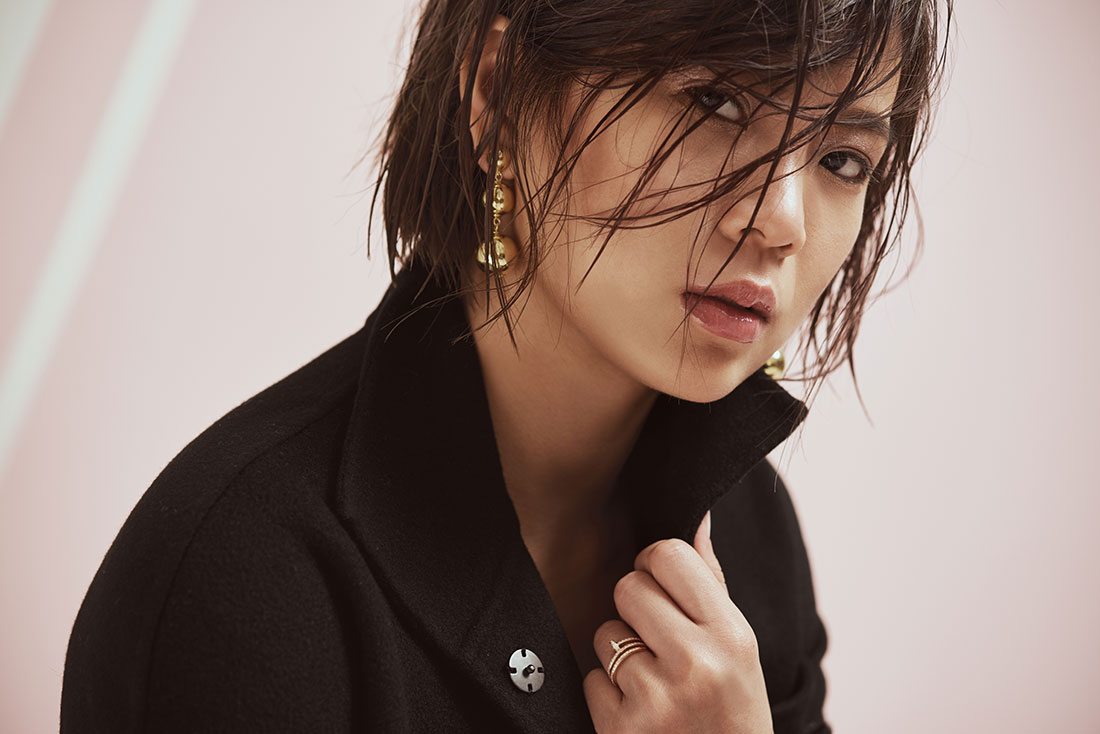 One year since her historic Olympic win at the 2016 Rio de Janeiro Olympic Games, we sit down with our silver medalist national shuttler Goh Liu Ying to find out what's in store for her. Injury-ridden and looking at an uncertain future, she opens up about her qualms, fears and trepidation, but also shows us a side to her we never knew — that of a brave girl just trying to make the best out of the match life has served her.
October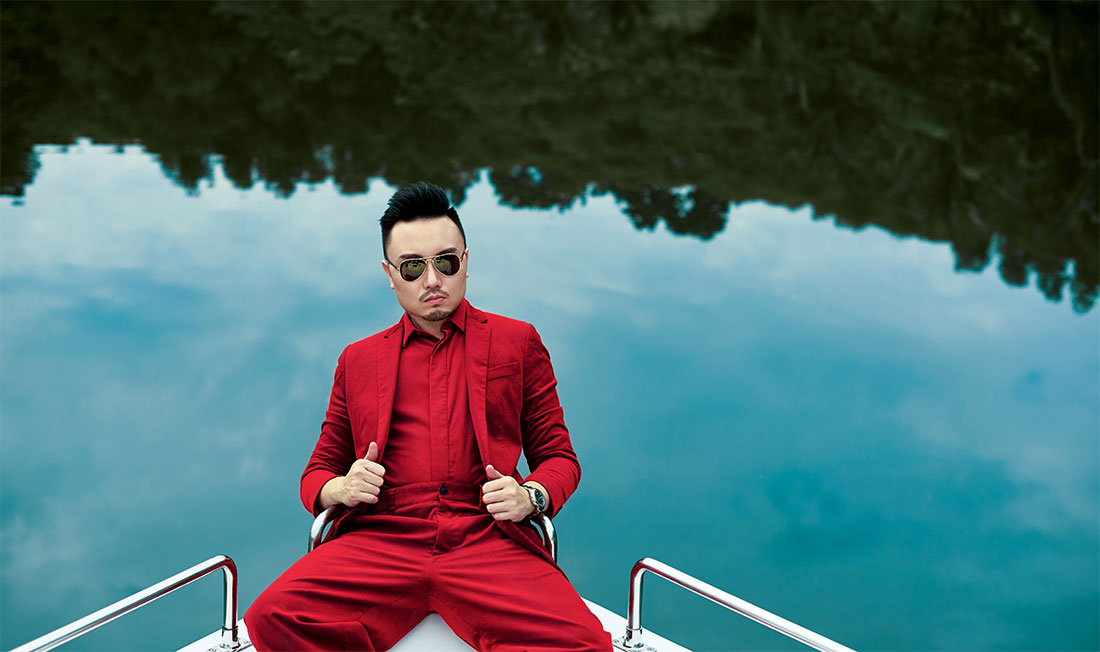 Work and play go hand in hand for Kent Chua, the co-founder of Rhombus Connexion that brought to us nightlife staples The Beer Factory, Suzie Wong, Rabbit Hole and more. He knows how to have fun, but he's also his own harshest critic. He shares some words of wisdom ahead of his birthday on Halloween for our October feature.
November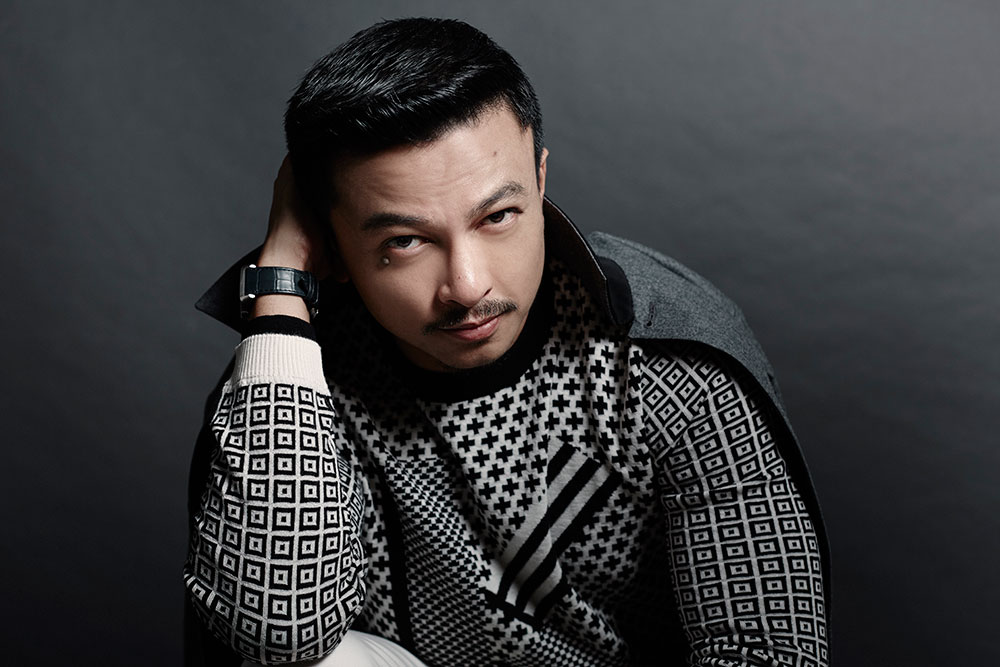 It's been a very good year for fashion designer Jovian Mandagie. He stars as the judge for Say Yes to the Dress, he gets a datoship from the Sultan from Pahang, and most of all, he becomes a dad to the cutest baby girl Jeanelle Mandagie. We caught up to learn how he's balancing this new phase of his life and what he's most looking forward to with fatherhood.
December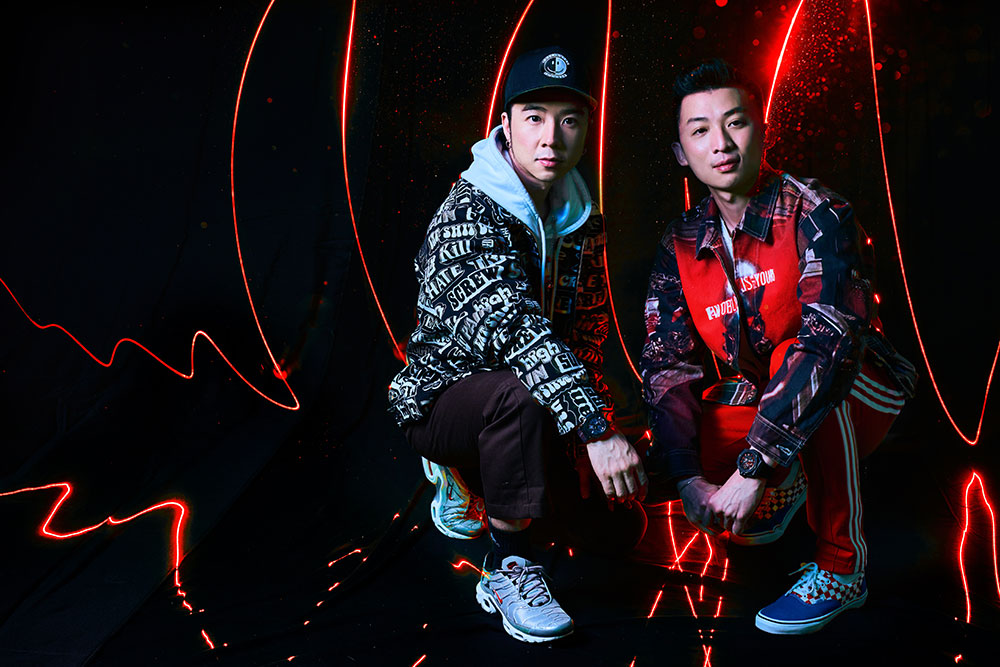 And here we are at the last month of the year, one we're glad to be able to close on an electrifying note with DJ Goldfish + Blink, the first Malaysian names to make it to Tomorrowland, the Olympics of dance music. It's been a journey of close to 20 years before they saw their dream and we can't be prouder to cap off a good year with their tale of perseverance, sacrifice and dedication.
It's a colourful year, to say the least, one that we are very proud to call our debut year as a title. Now, what have you, 2018?