It's been a journey of close to 20 years for Goldfish + Blink before they saw their dream of performing at Tomorrowland 2017 – the Olympics of dance music.
They showed up in plain white Ts and baggy jeans, carrying their own bags of outfits to change for the shoot.
Lau Hoe Yin, or DJ Blink as he is better known as, had requested ahead of time that they style themselves.
In the studio, Alvin Teoh, aka DJ Goldfish, smiles his quiet smile as he adjusts his signature round-frame shades and asks for coffee. "From the mamak nearby will do," he quips.
This down to earth casual air is not quite what we had anticipated of the Kings of Malaysian EDM; the pioneers of the local scratch and chop-mixing scene; the DJ duo whose names roll off the tongue in an almost nostalgic wave for those who grew up in the 90s and discovered underground music through the early 2000s.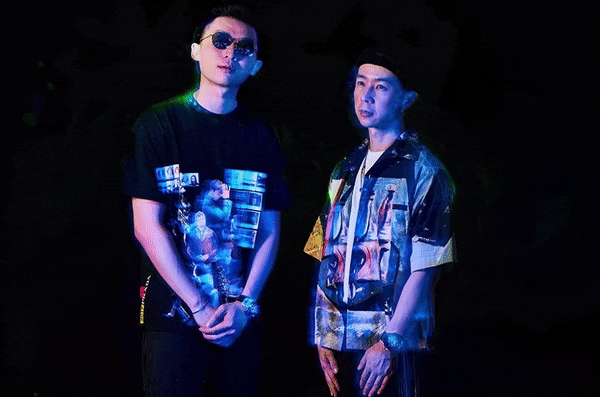 Goldfish + Blink are names that fondly transport you back to the days of LOUD that pulsated through clubs like Movement and The Backroom back in the day. They are also names that, this year, became the first two Malaysians to make it to the stage of Tomorrowland – the biggest EDM festival in the world.
"It was wild," Hoe Yin recalls of that day in July when they joined names like Armin van Buuren, Afrojack, David Guetta, Alesso and more in the festival that saw 400,000 people in attendance.
"It was crazy," Alvin echoes. "Even people who don't club were coming up to us to congratulate us."
The nostalgia leading up to that moment finds its roots almost 20 years ago when a reality TV show and one DJ school set the beat for two boys who dared challenge the status quo and go after their dreams.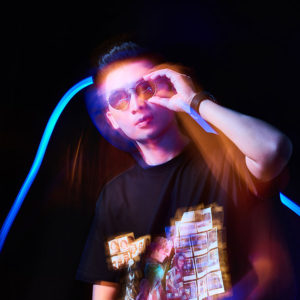 So you want to be a DJ?
Watching Alain Macklovitch – who would come to be known as DJ A-Trak – win So You Want to be a DJ? in 1998 set the precedence for Alvin to get his first set of turntables.
"It was a cheap set my parents got for me and I just tried and learn by myself," he tells matter of factly. "It was all trial and error," he adds. This was before the time of YouTube.
"Along the way, I started partying and meeting a lot of people in the industry."
Interest propelled him to join Playaz Universe, the country's first DJ school, where he would meet Hoe Yin.
The other half to Goldfish + Blink wound up in the industry from the other end of the equation. Parties that Hoe Yin frequented left him in deep appreciation for the lifestyle and culture of the industry, so much so that he switched from his major in accounting to graphic design.
"I really like the look and feel of everything," he regales. "So I learnt how to mix as a DJ and started attending scratch competitions. I was wow-ed because you can mix more than just two records."
"Our Malaysian culture compels us to just try luck and see lah." – Alvin Teoh, aka Goldfish
He would also come to enroll in Playaz Universe and hit off an unlikely friendship with Alvin 10 years before their stagename was even coined.
"We were doing our own thing for a very long time," Alvin clarifies.
"We were friends for many years because we're both into it a lot," Hoe Yin agrees. "Once we got into it, it was all we did. I was hanging out in his house a lot. Everyday, we were practising our scratching."
Given all those hours they spent together, it was only a matter of time before something was born of their chemistry.
Self-made and self-produced
Goldfish + Blink broke into the scene circa 2010, "because of a particular style that we both really like and that no one was doing at the time," Alvin shares.
"I call it big room house music," Hoe Yin tells. "We got excited about it through the YouTube videos of Miami Winter Music Conference (WMC)."
They carved a niche for themselves with a brand of mixing in which they chopped and mixed songs quickly in the 45 second ranges; back then, songs played their entire track of 5-6 minutes before DJs eased into another.
"We also started the open format music," Alvin notes. "We mixed hip hop, pop, rock, funk and all kinds of genres, which has never been done before. This is rooted from our love for hip hop – party DJs in Vegas would play all kinds of music in one set and we were inspired."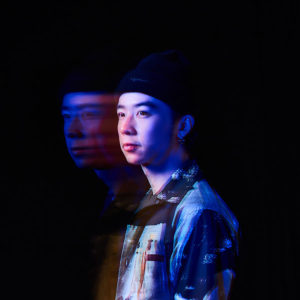 In 2012, the duo even cut an album together – which single 'In The House' would go on to win Best English Song at the Association of Independent Music (AIM) Awards 2013, the first time a song by DJs had ever taken the title.
"We recorded it in Alvin's studio – 6 songs, 4 remixes – and did everything by ourselves," tells Hoe Yin.
"From the start, we did everything on our own, from our video to our T-shirts and our merch," Alvin lets on. "We had no help."
The rise of music festivals also provided a platform for the duo to put their music out there. Future Music Festival, ZoukOut and more opened more doors for them to not only grow as an act, but also meet names like Hardwell and Cascade.
But it was in 2013 that things were about to change for the grander and better.
Here We Go Again
Every and any opportunity they could, they passed their music on to the many DJs and producers they met on their gigs. A particular thumbdrive handed to Hardwell with their track 'Here We Go Again' would be the one to change everything. Hardwell played the track at Ultra Miami 2013, that saw the song going viral on Twitter and YouTube.
"The moment that he played the song, he turned around and he spoke to someone," Hoe Yin recalls. "You don't turn around for nothing when you're DJ-ing. The next day he told us he's going to sign the song."
"It came out on Revealed Recording, we just blew up," Alvin continues. "Everybody started wanting to get to know about us – we got a lot of contract offers from international labels, like Cloud 9. Hardwell asked us too. It was a really big deal."
Goldfish + Blink grew stronger in presence and popularity as they began playing at international gigs like Ultra Korea, Ultra Bali and World Club Taipei and opened and closed shows for the likes of David Guetta and Tiesto. An offer to sign with Supermodified – the biggest agency in Asia that also handles Martin Garrix, Afrojack and Avicii – also came in due time.
"We dare hope to maybe one day be nominated for a Grammy. Playing in Tomorrowland isn't something we thought was possible 2 years ago too." – Lau Hoe Yin, aka Blink
It all culminated in what the two call the pinnacle of their careers when they were included in the lineup to play at Tomorrowland 2017.
"It's history – it's something else," Hoe Yin reminisces. "We've played at all the major festivals except for Tomorrowland. As DJs, nothings means more than representing your country at Tomorrowland – it's like the Olympics of dance music. The amount of flags there is insane and to see your own is something else. That's why it made such an impact on us."
"Seeing Malaysians coming to our sets bringing the Malaysian flag was really nice," agrees Alvin. "You're representing your country. It's the people who made it special. The environment is great but the people – the vibe – is wow. The love, the feeling, was incredible."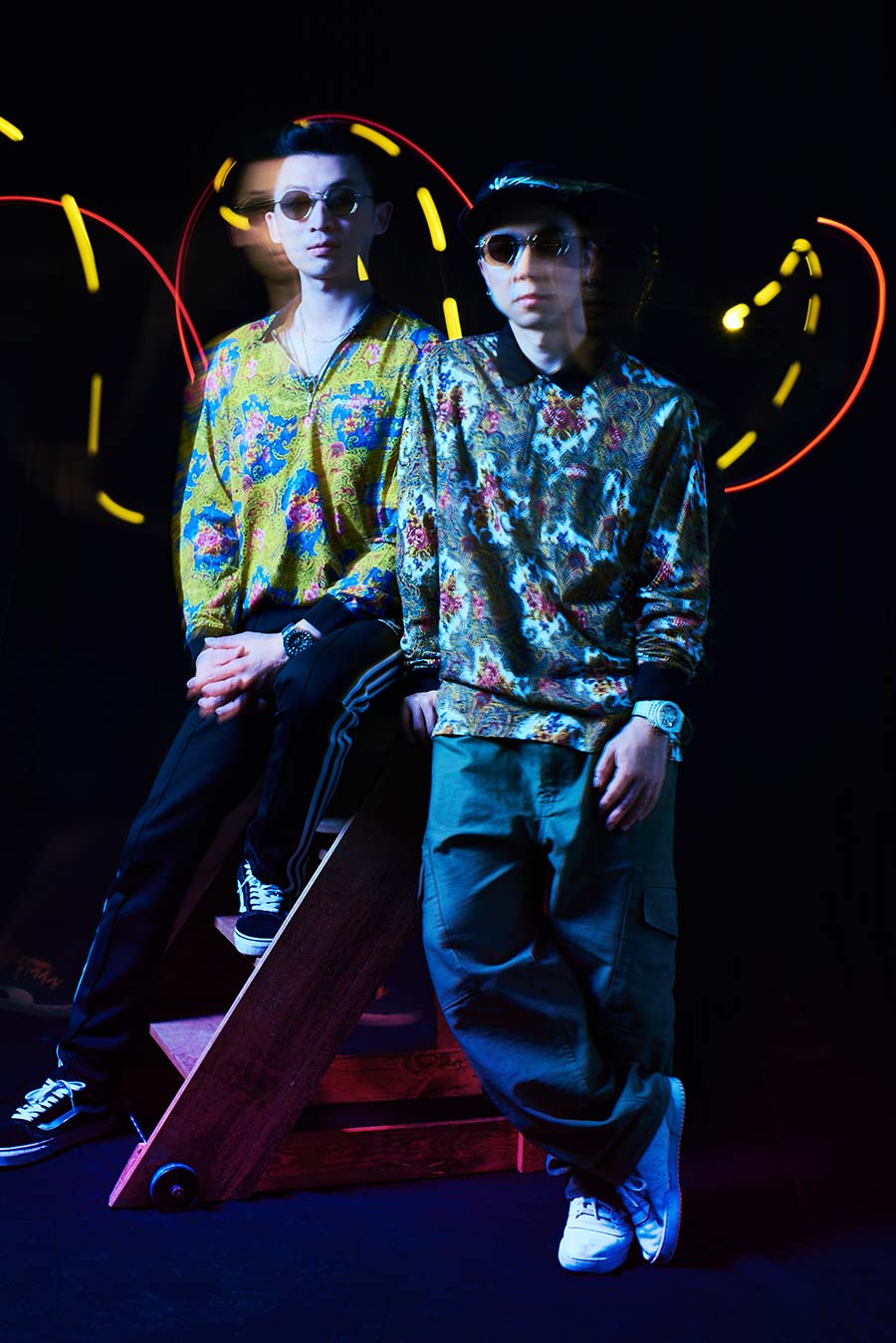 "Just try luck and see lah"
It is business as usual for the two in the months after Tomorrowland.
Alvin continues running his DJ schools, Goldsounds and Basement, and his dance school, 1 Dance. Hoe Yin is back at Zouk Club KL most evenings as the Head of Content & Entertainment. Together, they also pitched in a little money and started their foodtruck, The Mothership.
But what has changed is their belief in the power of dreams.
"We'd love to play at Ultra Miami one day," Hoe Yin tells. "It's where it all started for us with 'Here We Go Again'. We dare hope to maybe one day be nominated for a Grammy. Playing in Tomorrowland isn't something we thought was possible 2 years ago too. I think we just gotta keep going."
The two are now working on their second album which will consist of "music we love," according to Alvin. "We like to break boundaries. With this pop album it will be fun because there is no defining genre, we're looking at everything from hip hop and K-pop to everything. "
It resonates with the duo's motto to never be afraid when it comes to their music.
Grinning, Alvin says, "Our Malaysian culture compels us to just try luck and see lah."
Blink concurs: "A lot of people are scared of rejection, but rejection is nothing. You will improve if you get rejected because you'll be motivated to prove them wrong. You'll want to fight that rejection because you know you're worth more. Or you never know, you might just get it."
Get updates on their journey by following Goldfish (@goldfish_mys) and Blink (@blink_mys) on Instagram.
Photography: Ian Wong from The Home Studio
Art direction: Yew Chin Gan
Grooming: Taisu
Watches: The Hour Glass