The couturier, designer, and entrepreneur has another title to his name: father. Jovian Mandagie reflects on his journey and what's to come.
Sitting in hair and makeup, Jovian Mandagie regales us with his adventure in Indonesia the night before. He rode on the back of a motorcycle to beat Jakarta traffic and make his flight home, finally boarding just in the nick of time – hair dishevelled, T-shirt soaked with sweat, and bag left behind for courier.
"But I made it!" he grins, displaying incredible energy early in the morning despite recent circumstances. That's just another day in the hectic life of the Malindo designer, as he has come to be known.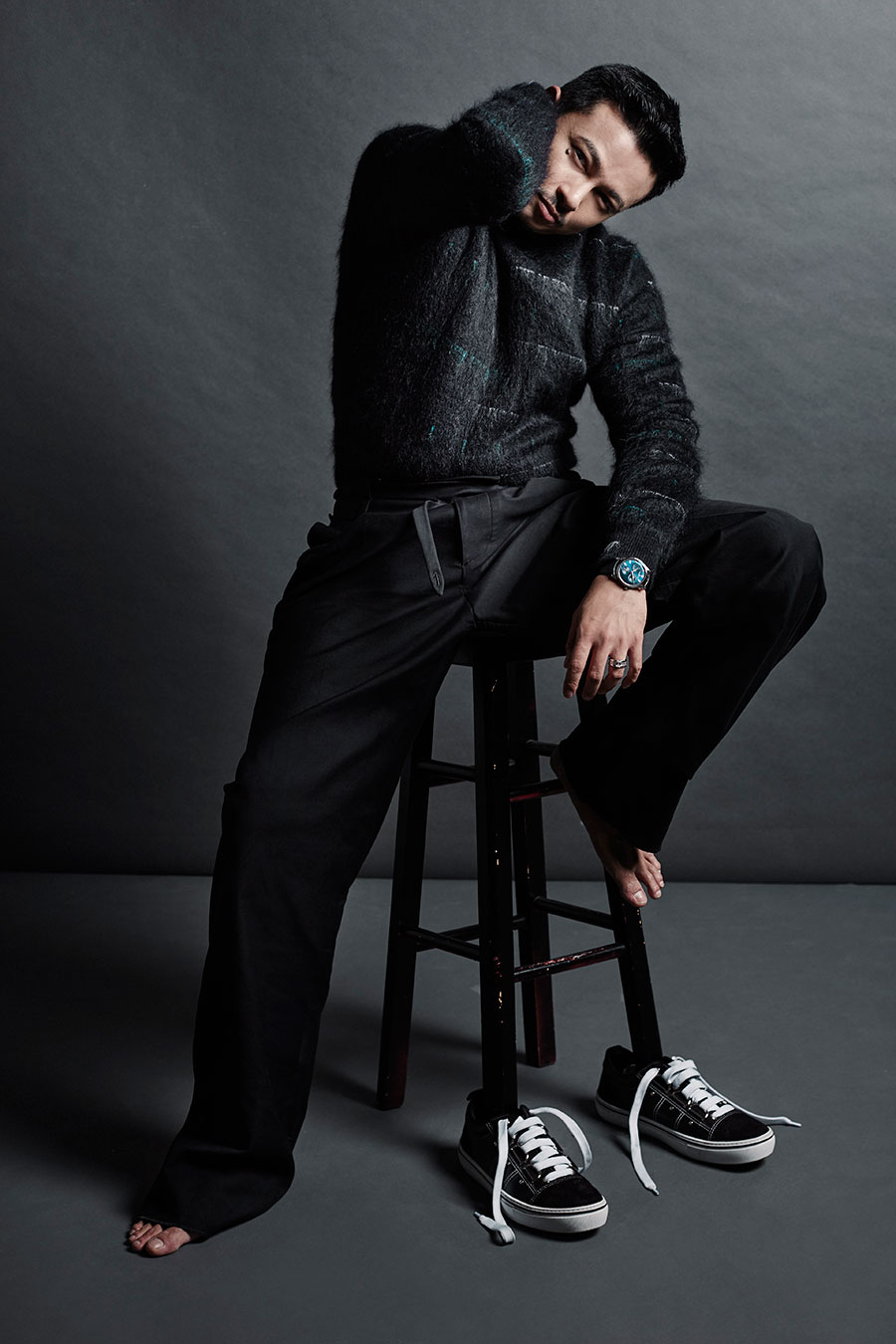 "I don't get much sleep anymore," he admits, bracing for even less as he expects the birth of Mandagie Jr. "I know for a fact I'll be very hands on with my baby – will I lose my friends and even more sleeping time?"
Despite success and wealth, Jovian's worries echo that of every first-time father. Married to Nina Ismail Sabri for three years now, there's an unmistakable hint of pride as he relates how independent she has been throughout the pregnancy.
"We recently got back from her baby moon in Amalfi Coast, and I'm glad we got to spend some time with each other before the baby comes, just talking about how we're going to raise her. Although in the beginning I was asking myself 'What exactly is this babymoon?' Who creates these things?!" he laughs, shaking his head.
Jovian has always loved kids and has eight godchildren to date. He and his wife took some time to work and travel before starting a family, which allowed them to first grow as a unit.
"I used to be the ultimate definition of a workaholic," the 31-year-old reveals. Since getting married, though, he has found a greater purpose.
"You have someone to look after, and someone is also looking after you. I found happiness with Nina, life is less stressful because she's taught me how to have fun."
On the latest addition to his little family, Jovian says, "That's what excites me most now! I can't wait to hold her for the first time after watching her grow in all those ultrasound scans. You just can't describe the feeling."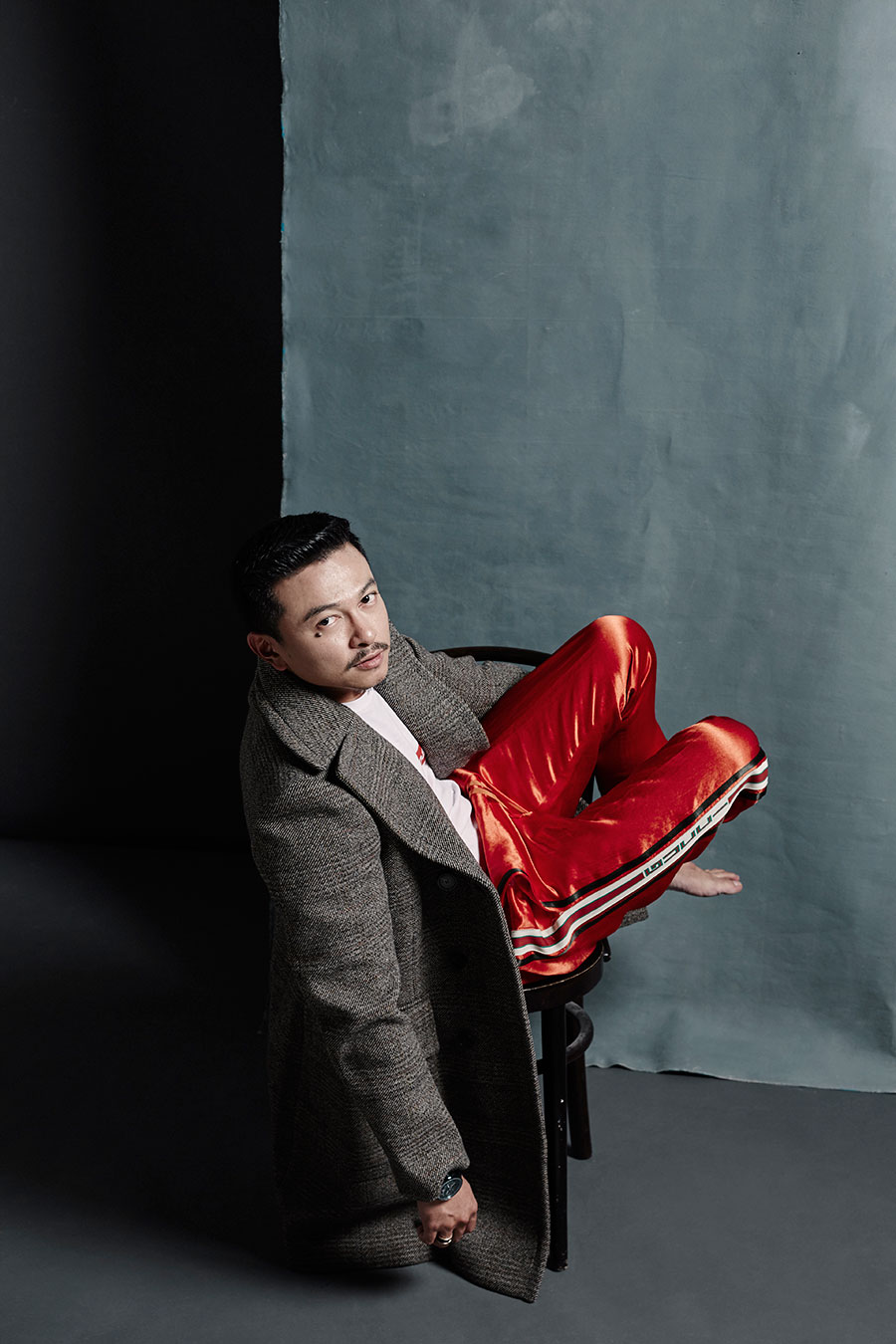 In pursuit of tangibility
Jovian recently attended a special ceremony at Pahang's Istana Abu Bakar, where he was conferred the Darjah Sultan Ahmad Shah Pahang (DSAP) award carrying the title 'Datuk'. He is also hosting Say Yes to the Dress Asia alongside Daphne Iking, showcasing bridal couture expertise in a public manner, through personal connections with brides-to-be.
Anyone who knows this designer's work would be familiar with his daring touch. He recalls yearning for excitement and evolution as a newcomer in the industry, then realising he will be the one to inject these factors.
"I knew that to break into fashion, you have to break the rules," he says matter-of-factly. "I was exposed to new silhouettes, detailing, and colours in my travels to Indonesia (where he has familial roots), and thought, why can't we have those looks in Malaysia?"
"To break into fashion, you have to break the rules."
That's how Jovian carved his niche in fashion, but many may not know that his artistic pursuit began with architecture. By 19, he was full of youthful exuberance and ready to take on the world. Through part-time modelling jobs, his interest in fashion grew thanks to the influence of his peers – and clearly, the appeal of tangibility.
"Two weeks after switching to fashion, I got to make my first skirt. If I were to stay in architecture, it would take five to ten years to make my first building. That excited me because everything is fast in fashion, and I'm a fast-paced person," he shares.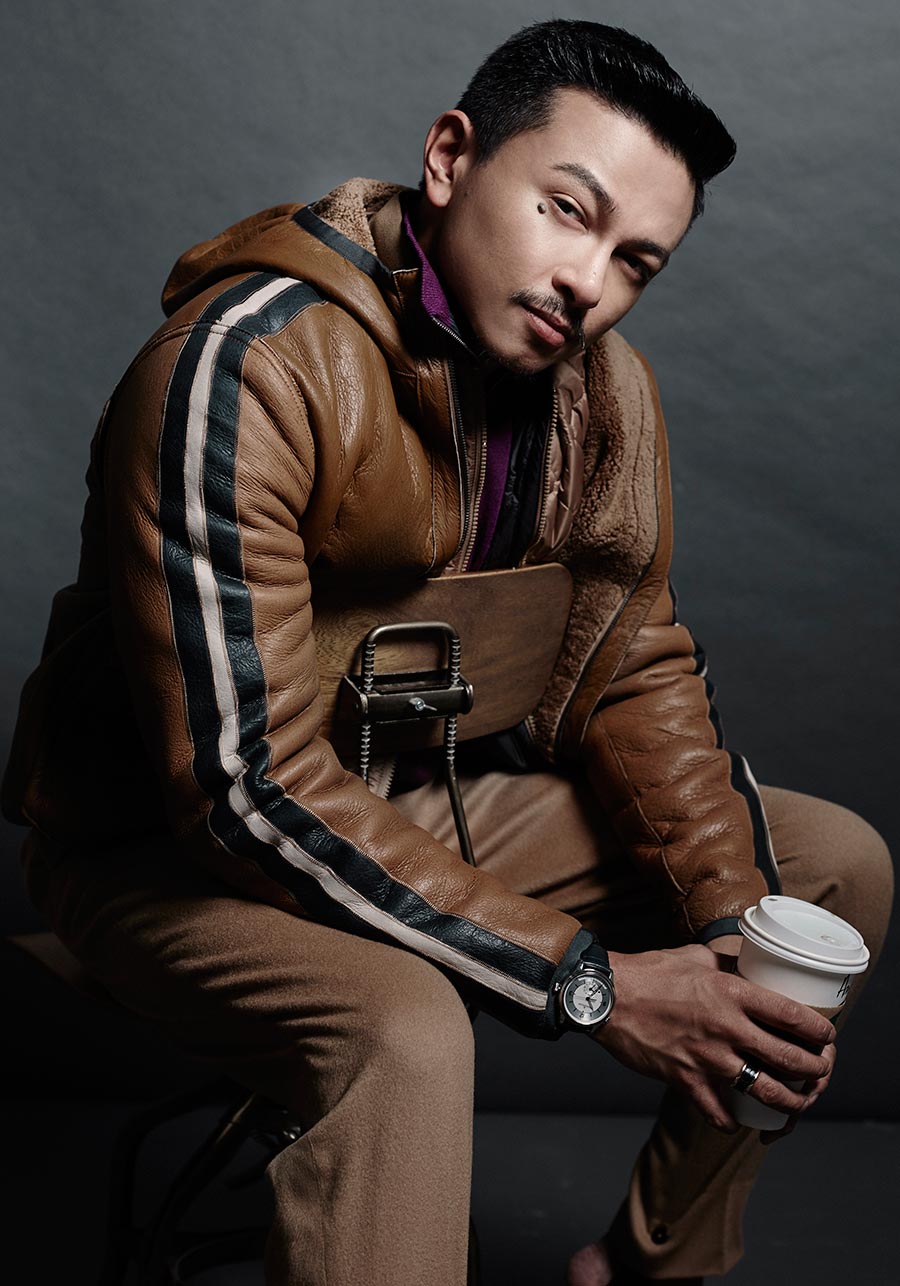 Jovian professes that he inherits this drive and energy from his mother, whom he looks up to as 'a real survivor': "She taught me that you need to have that feeling of wanting something, and the determination to work for it."
As a rebellious student, he relished in the creative freedom fashion afforded. After getting a taste of dressing Indonesian celebrities in an internship with mentor/friend Ivan Gunawan, the fashion bug bit hard. Jovian headed back to build his business while finishing up his final semester, working with the likes of Ning Baizura, Anita Sarawak, and Siti Nurhaliza in his early days.
The bold designer has dressed queens and princesses since then, having showcased his collections in most Asian countries as well as London, Prague, and Dubai. One fateful Raya, Jovian launched mass-produced outfits going for RM 300 – a far cry from his RM 3,000 bridal couture pieces. The response was overwhelming, and a full-scale ready-to-wear (RTW) business was born.
Beyond that, however, a raw, personal sense of fulfilment comes from seeing loved ones wear his own creations – which Jovian expects to be amplified as he dresses his little girl throughout her life.
It's easy to see that the founder's strong entrepreneurial spirit is responsible for the rapid success of his brand. Jovian even ventured into F&B circa 2013 with his native Manadonese fare, which has since been rebranded to Bakso Monster and handed over to his mother. This has allowed the different business to grow organically – F&B in his mother's capable hands, while Jovian focuses on Jovian Mandagie and Jovian RTW.
"RTW puts out 10 to 15 collections yearly, while couture releases four – that's a total production of 150,000 pieces of clothing yearly. I decided to focus on what I do best," he added.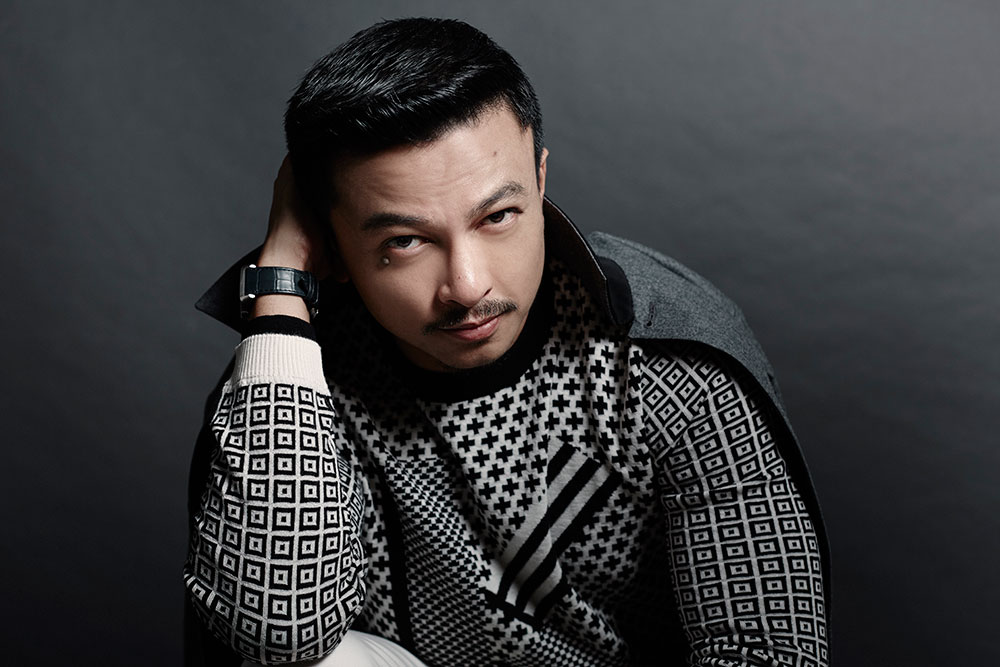 Living fast for the future
Jovian's affinity for speed is perhaps most evident in the love affair with his Lamborghini and Porsche, which he cheekily calls "my two other wives." An old soul who is a sucker for anything jazzy, Jovian also reads a lot of self-help books, which fuels him as a motivational speaker.
Being so accomplished at a young age, one can't help but wonder if this man is afraid of anything at all. His secret?
"I'm a very prepared person, always with plan A, B, and C.  I think as a businessman, the number-one skill required is problem-solving – it's about getting the formula right, and luckily I was always good with maths!"
There are certainly some calculated risks to be taken in Jovian Mandagie's next phase of industrial growth: global expansion. Jovian is currently working on breaking into the Middle Eastern market by first establishing the brand in Europe. New stores are also expected soon in Indonesia and Singapore.
"In 10 years, I hope to see the brand well-received globally with other Jovian Mandagie lines for home, children, or health. I got into fashion not for the money, but to help women dress well. I believe in business, you don't just fill in the gaps, but create a necessity. A business that doesn't give back to the community isn't going to last."
Taking a retrospective look at the decade after his passion for fashion was ignited, would Jovian have done anything differently? "No," comes the firm answer, "I have no regrets in life. I've made bad decisions, but all mistakes are lessons – that's how you grow, that's how you change."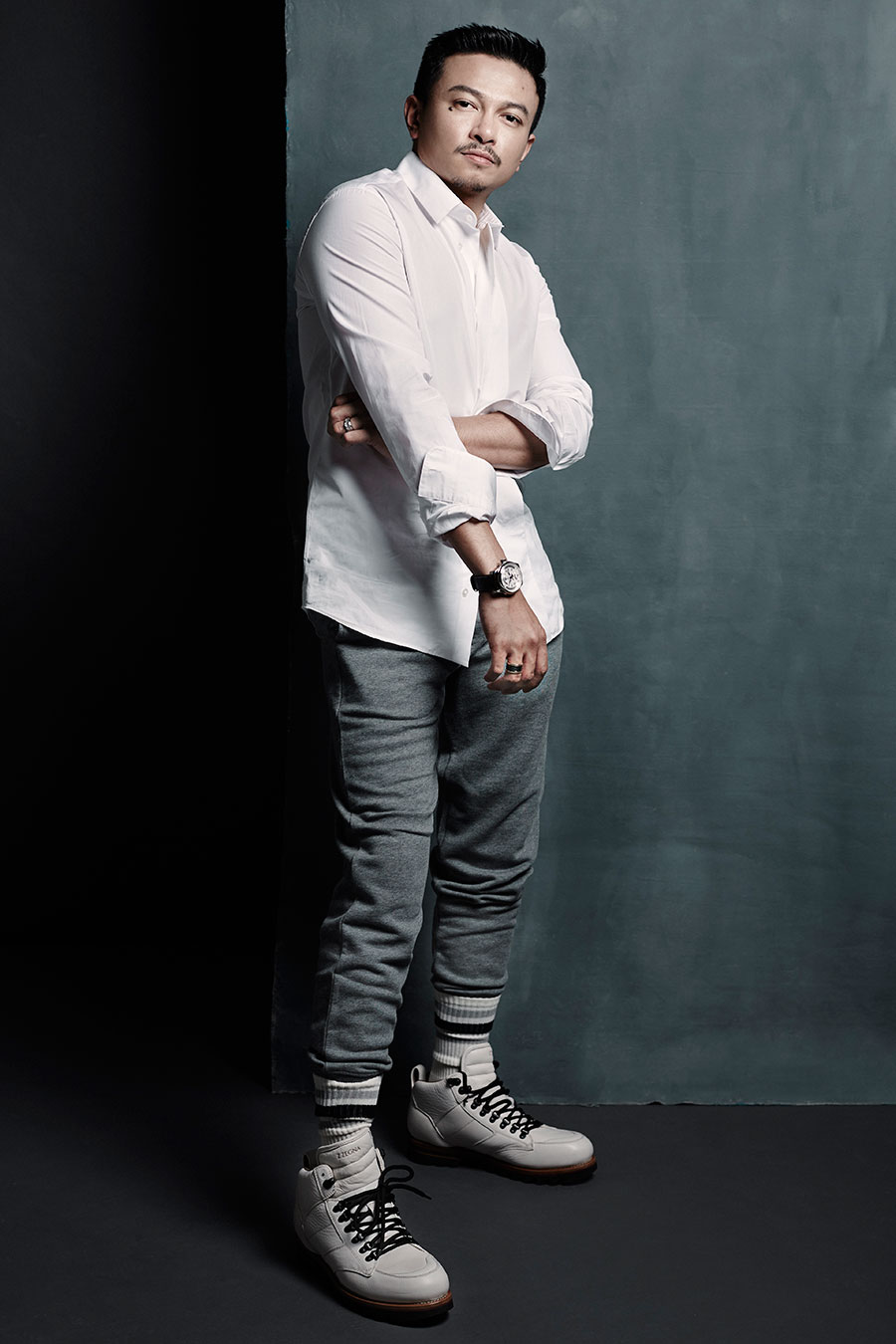 To browse Jovian's latest collections, visit Jovian RTW (Ready-to-wear) and Jovian Mandagie Couture/ Bridal.
Photography: Xerxes Lee from Awesome Image
Videography, art direction and styling: Gan Yew Chin
Grooming: Gavin Soh
Special mention: Jovian wears Bottega Veneta shirt, McQ by Alexander McQueen pants and The Longines Master Collection 44mm Automatic with Moon Phase (courtesy of Swiss Watch Gallery) in the cover photo