Handpicked by Datuk Kamaruddin Meranun and Tan Sri Tony Fernandes to oversee Tune Studios, Adib Khalid is composing a new track for the local music industry.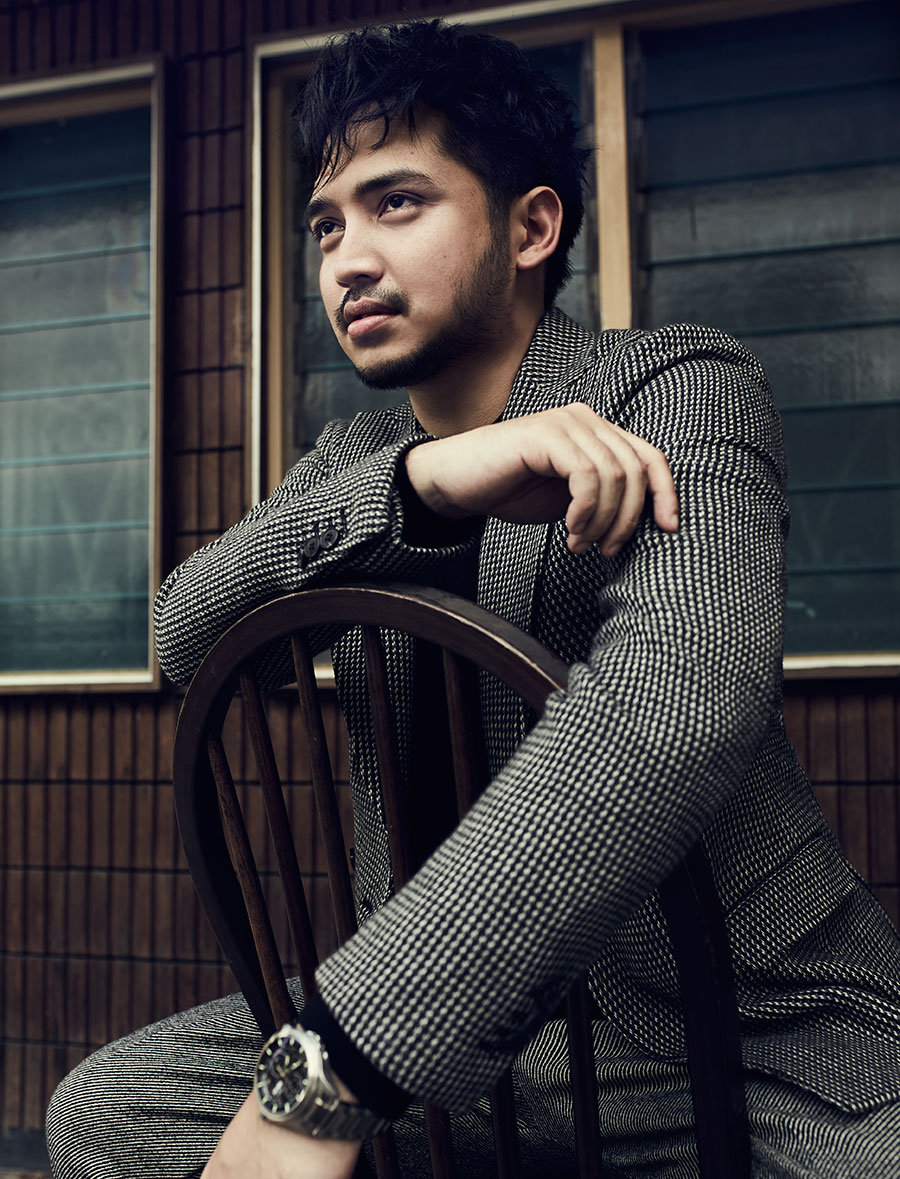 Adib Khalid loves his music.
He's loved it since he was a boy, and he loves it today as the CEO of Tune Studios, but he has no interest in being in the limelight. He'd much rather be the one behind the scenes identifying, nurturing and providing the avenue for new talents out there to share their passions, and he's bloody good at it.
If you won't take our word for it, let it be known that his first success as a music producer gave us the likes of Caprice – his first signee under his previous production company What's Up! Entertainment – at the tender age of 20. Caprice went on to dominate the local airwaves in the early 2000's as one of Malaysia's fastest rising artists and continues to make headlines today with his honest outspokenness on current events.
More recently, we are delighted with the R&B dance numbers of DeFam, the girl group trio Adib spotted as backup dancers for the likes of Joe Flizzow and Datuk Siti Nurhaliza.
"My love for music is bigger than I thought," shares the 27-year-old who is also newly engaged to local actress Izara Aishah. "I didn't realise it would become such a big part of my life."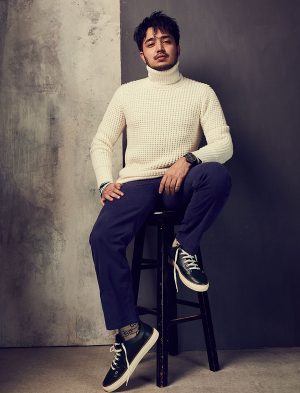 A spiritual journey
Adib fearlessly followed his love for music into a completely different industry despite his family being a powerhouse name in tourism retail, trading and property. You'll be familiar with the DFZ Capital retail chains in airports across the country owned by his father Datuk Seri Khalid Muhammad Jiwa.
"I wanted to do something different," Adib explains nonchalantly. "Growing up, I listened to a lot of different music. My parents always encouraged me to play different instruments like the piano and the guitar. I naturally gravitated towards music when I was carving my own path."
His love for it stems from another pillar close to his heart – religion.
"It's the poetry in music that speaks to me so much. The rhymes and the words, they often carry a lot of meaning," he elaborates. "In Islam, the Quran rhymes too. That's what captured my interest in lyrics and poetry at the start."
Of the many different genres, hip hop is the one he names as his favourite.
"Rappers sing about issues that are very real to their lives and turn it into art," he explains, citing Eminem as one of his biggest influences growing up. "The meaning behind the lyrics means a lot to me."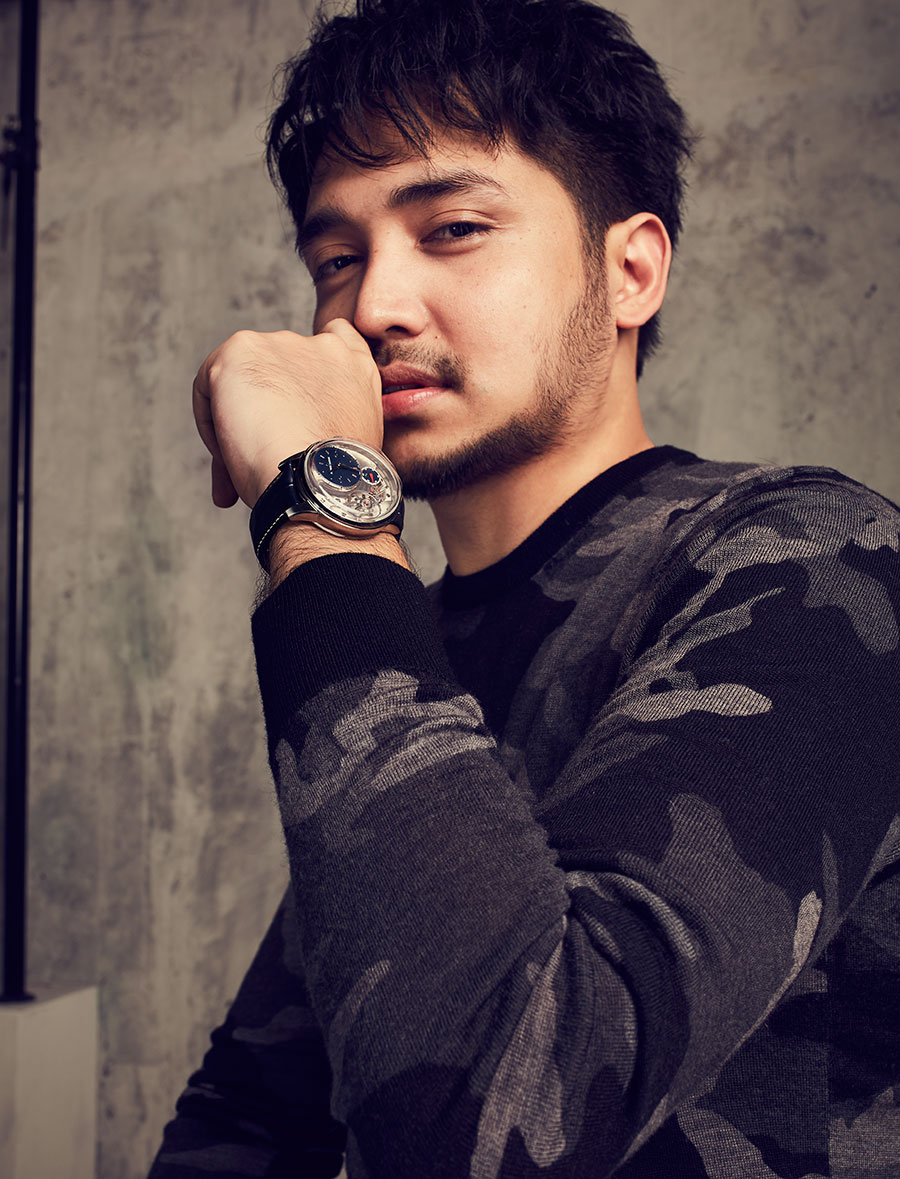 "Music is a cycle, similar to fashion"
Many questioned his credibility when he was first appointed the CEO of Tune Studios, a subsidiary of Tune Group, at a mere 24 years of age, but he pays them no heed. He need not, for his work with What's Up! Entertainment before speaks for itself.
"I was asked to come in and do something," he recalls. "I met Datuk Kamaruddin (Meranun) and Tan Sri Tony (Fernandes), spoke to them about what they want to do and just connected with them. I look up to them very much and thought this would be a great chance for me to learn from them."
Tune Studios, after a year without proper leadership following the sudden passing of previous CEO Jeremy Maikel, finally had new blood coursing through its recording rooms with Adib on board. He got to work immediately, putting his talent into finding great sounds that will strike a chord not only with Malaysians, but music lovers regionally.
"When I was studying, I met a lot of very talented producers in Australia, most of whom I've imported to Malaysia," he tells. "They're with me today in my production team."
Together, they seek original sounds with fresh delivery that still remain true to our Malaysian roots.
"I don't really know how to describe it," he admits earnestly. "It's in the way it is produced, you just know. It's something very substantial and layered. It's the feeling you get from listening to a beat or a sound. The music speaks to me."
One tip he has for aspiring musicians is to look back at what those who have made it have done. "Music is a cycle, similar to fashion," he offers. "Look at the success of Bruno Mars – he used the funk of 70's and 80's and brought it back. You can predict what's coming by looking back."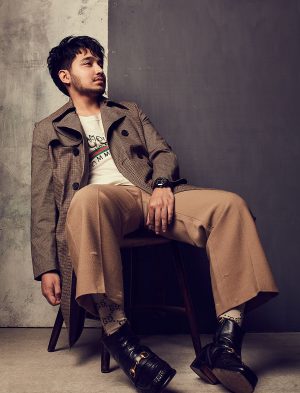 Art of numbers
Three years into his role as CEO and he has more faith in the local music scene now than ever.
"The music scene right now is thriving. It has room for improvement but it's also breaking barriers and we are making history," he shines light. "You see people like Yuna who is doing so well in the US and Sheila Amzah in China. A lot of artists are getting exported."
He does note, however, that support is severely lacking locally, although that could just be a numbers game.
"The numbers in Malaysia are not enough; we only have about 30 million in population and you can never target all of them. Indonesia has 300 million," he compares.
"Lucky for us, Tune is a Southeast Asia company so we are able to reach different ASEAN countries. If you put together countries like Malaysia, Singapore, Brunei, Philippines and Indonesia, that's as big as the US in terms of population."
On the local front, Tune is helping by recently acquiring GigFairy, the online platform on which aspiring musicians can sign up and be connected to businesses needing their services in entertainment.
"We have many B2B partners like hotels and bars that need live bands. It helps you generate some income as well as gain you exposure," he shares.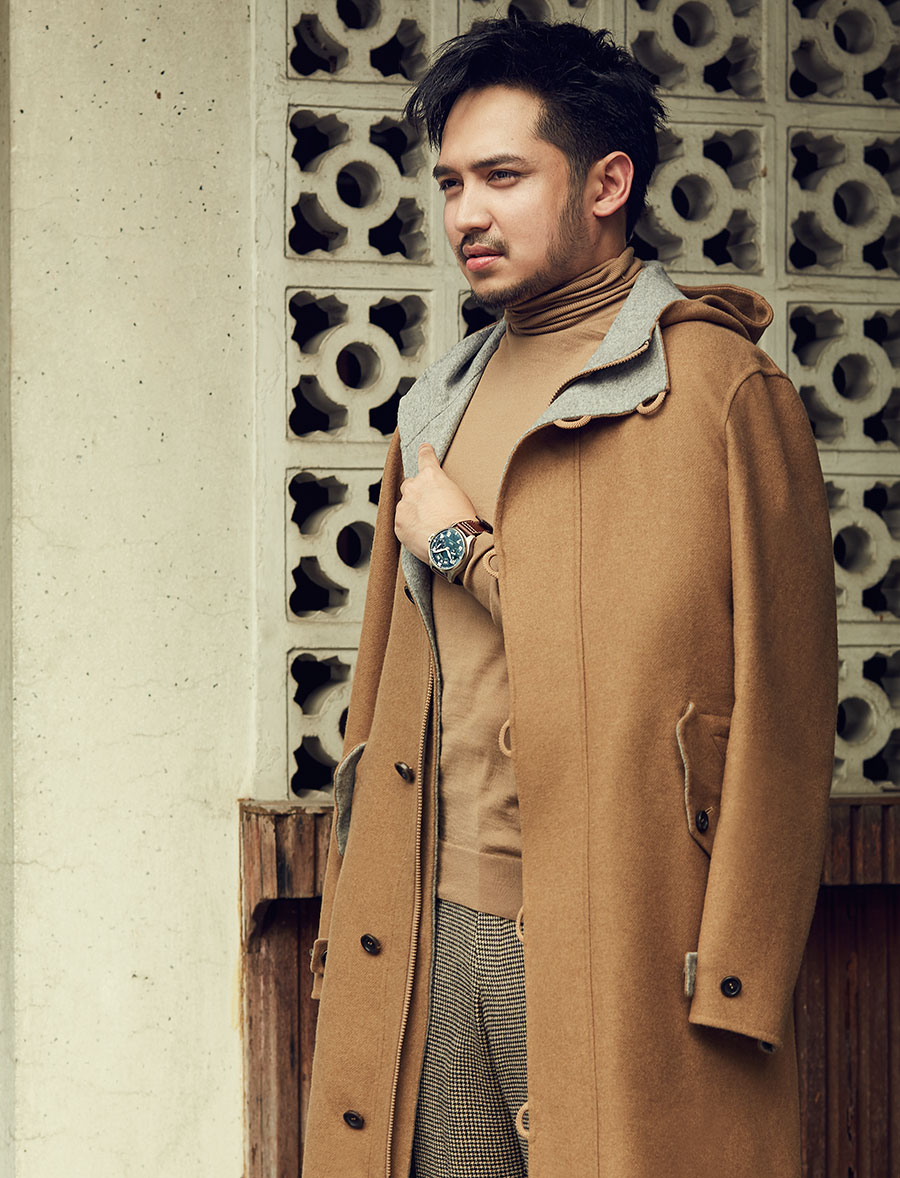 "You have to be strong on home ground first before you can move on to bigger markets"
It's a hard battle with a finishing line that's no where in sight but it's one he doesn't regret embarking on, especially since he's seen what our country has to offer. More than just the talent, our unique heritage and culture stand us out proudly in the world.
"We speak in one of the most unique ways in the world – we can mix Malay and English and everyone who grew up here will still understand," he says.
This trait is a strength in disguise, especially when it comes to finding an element that is uniquely Malaysian in a language as universal as music.
"Our lyrics are what stands us out. We mix lot of languages. DeFam sings in both Malay and English. That was our formula – mixing the languages – because every Malaysian can relate to it."
The long-term goal is to produce artists who can break into the international market but Adib is focused on Asia Pacific for now.
"You have to be strong on home ground first before you can move on to bigger markets," he reasons. "I have a lot of music peers from the US who have seen what we have to offer and are impressed. It's just a matter of time before we can compete," he adds.
He won't give up because he believes if the music dies, so does a big part of the country's identity.
"I'm Malaysian at heart. I'm very proud of my country and where I come from. Music has a lot to do with my identity so I want to see it succeed. I want to see it become great, at least at the SEA level."
Photography: Tommi Chu from Blink Studio
Videography: Yew Chin Gan
Art direction: Yew Chin Gan
Styling: Yew Chin Gan
Grooming: Gavin Soh
Special mention: Adib wears suit and knit shirt by Bottega Veneta and Roger Dubuis Automatic skeleton carbon watch in the cover photo