How about an indulgent dinner and a round or five of drinks to ring in 2019?
Bidding farewell to another year is almost as cathartic as welcoming a New Year is exciting. That's one of the reasons why New Year's Eve celebrations is such a universal phenomenon.
An indulgent dinner, a round or five of drinks and a countdown with friends and family are basically a given every 31st December and this year's is no different. For KL city dwellers who have yet to decide where to ring in 2019, we have put together a list of options to incorporate into your NYE plans.
CÉ LA VI, Ilham Tower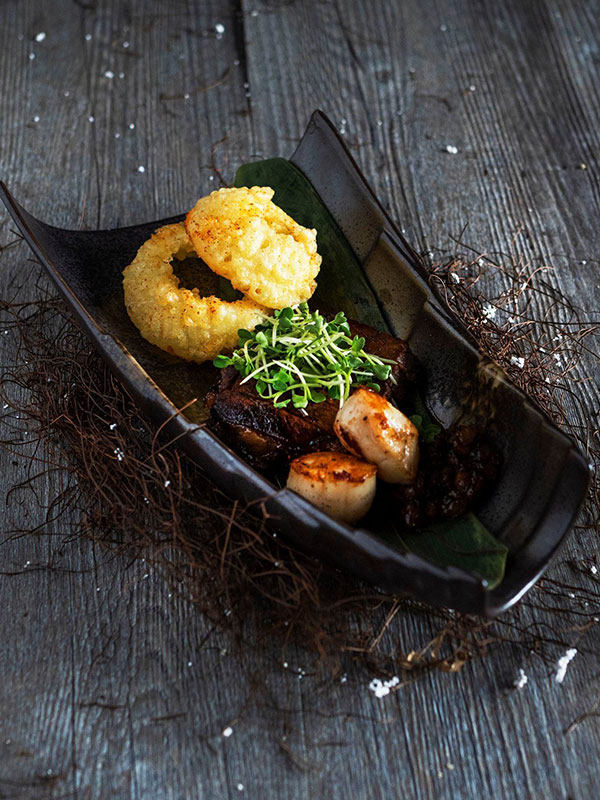 If you've been celebrating at Marini's on 57 the past few years, why not visit its newer, younger sister, CÉ LA VI KL instead? Enjoy a modern Asian five-course dinner and a glass of champagne with views from the 37th floor of Ilham Tower, located just minutes away from the iconic Petronas Twin Towers. Then, take the celebrations up a notch at its Glitter Ball highlighted by dazzling lights and heart-pumping DJ sets from 9pm till late. New year, new hangout spot, right?
For reservations and enquiries, please call 03 2733 3163/2166 or email reservation-kl@celavi.com.
The St Regis Kuala Lumpur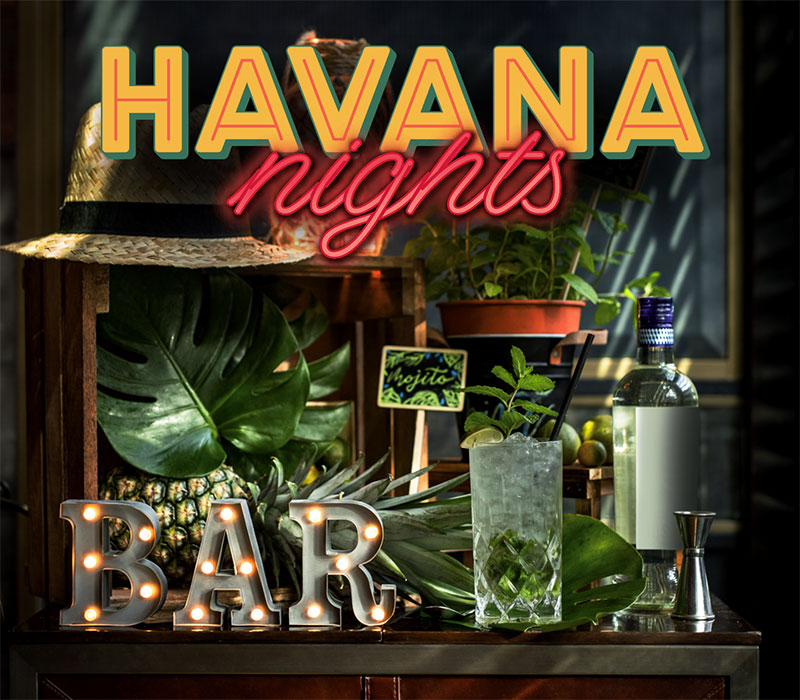 The St Regis Kuala Lumpur is throwing a gala dinner themed 'Havana Nights' and everyone is invited to join in on New Year's Eve. Expect live music and DJ sets to dance to in your best NYE outfit while sipping on ice cold mojitos after a scrumptious dinner at the Astor Ballroom. Or perhaps you'd like to learn how to salsa or roll your own cigar to check off the last day of the year. The party doesn't stop there; make your way up to the rooftop bar, Crystal, to witness the longest fireworks in the city with 600 shots lasting 10 minutes and dance away again (if you want) under the stars into the morning.
The Havana Nights Gala Dinner is priced at MYR588+ for food only with non-alcoholic beverages and MYR888+ with alcoholic beverages. The NYE countdown party at Crystal is priced at MYR95+ per person including one selected drink. For reservations and enquiries, please call 03 2727 6666 or email thebrasserie@stregis.com.
Babe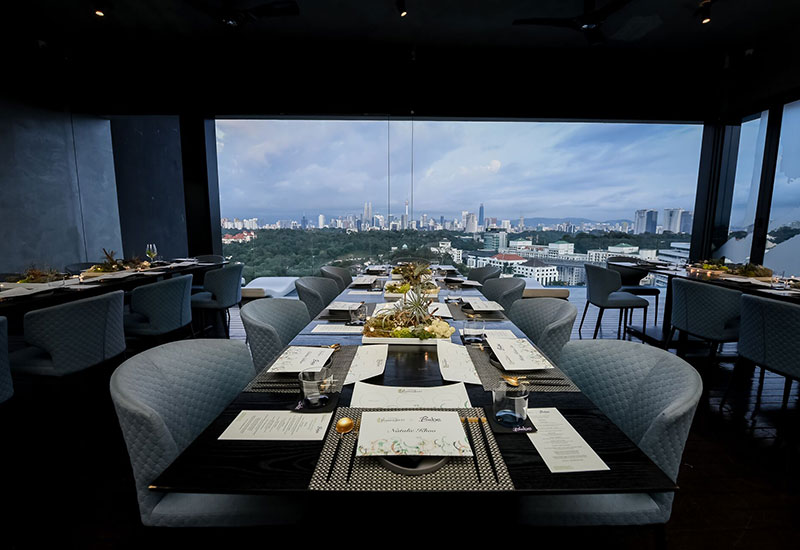 Trust celebrity chef Jeff Ramsey for a dinner experience you won't forget featuring dishes like Oyster Ice Cream, Amaebi Tartlette and Black Butter Cod from the festive menus at Babe. To top it off, guests can enjoy panoramic cityscapes at a distance from the heart of the KL – in case you'd want to skip the jam post-celebrations.
Babe's The Journey menu (9 courses) and The Voyage menu (10 courses) are priced at RM500++ and RM700++ respectively, available from 21st December 2018 to 1st January 2019. For reservations and enquiries, please call 03 2095 8599 or book via tableapp here.
Watch: Chef on Chef 2 Episode 4: Babe welcomes Chef Hinonari Ooba of Hanaya
Fuego, Troika Sky Dining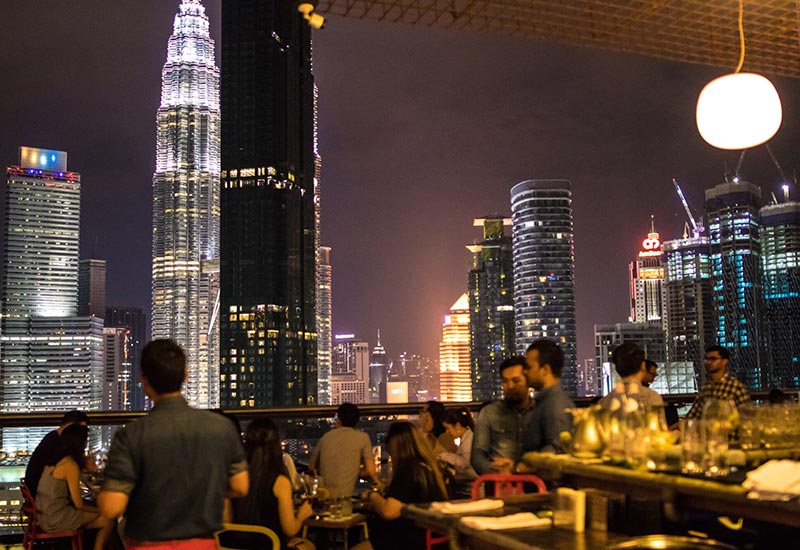 Fans of South American fare can savour a tapas-style supper menu at Fuego on New Year's Eve, with live guest DJ music to accompany the meal. Among the dishes on the menu for the night include beef flank, soft shell crab taco, Chilean chicken and empanadas with dulche de leche hot chocolate. There's also an ice-cream stall to satisfy the sweet tooths! Need we mention its famous close-up views of the Petronas Twin Towers and its neighbours?
For reservations and enquiries, please call 03 2162 0886 or email frontdesk@troikaskydining.com.
Grand Hyatt Kuala Lumpur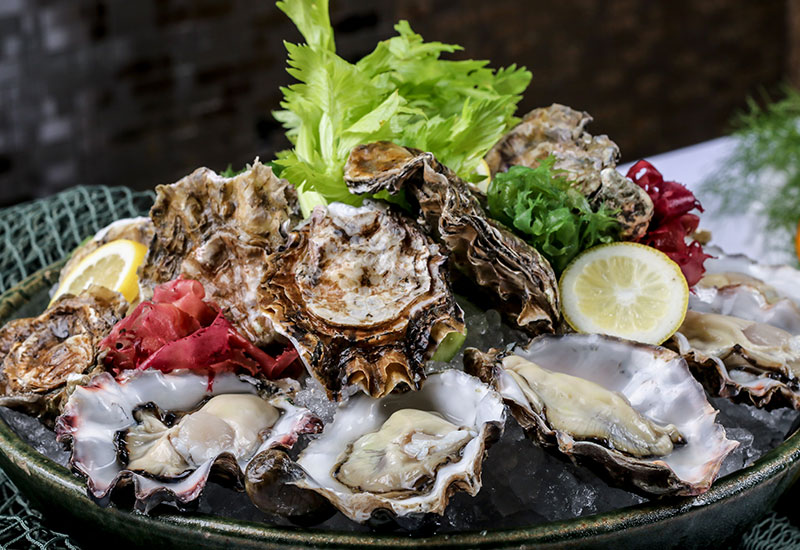 Another crowd-favourite spot in the city is Grand Hyatt Kuala Lumpur's THIRTY8, which boasts 360-degree views of the city skyline. On New Year's Eve, diners can enjoy a live performance by a guests DJ and saxophonist along with a tantalising buffet spread for dinner. There will also be a lucky draw where diners can stand the chance to win dining vouchers and complimentary stays at Hyatt properties. For exclusivity, you can also host a private party with live cooking stations and cocktails at the hotel's Sky Lobby and Poolhouse.
The dinner buffet at THIRTY 8 is priced at RM800 per person (children under 12 are not permitted); whereas the private party is priced at RM600 per person for a custom menu with a minimum of 60 guests. For reservations and enquiries, call 03 2182 1234 or email thirty8.kuagh@hyatt.com.
Read more: Getting to know Grand Hyatt KL's Executive Chef Rolf Knecht through his dishes
Cielo KL
For a more laid-back, romantic ambience to toast to the new year, Cielo KL has got you covered. The rooftop restaurant will be offering a 4-course menu starring its specialty: seafood dishes and Vietnamese Coffee Crème Caramel dessert. Diners will also be treated to a celebratory drink to start off their meal as well as special cocktail and bubbly deals throughout the night. Chill-House, Tropical and R&B tunes will serve as entertainment as you bask in views of KL's skyline – summiting with firework displays at midnight.
For reservations and enquiries, please call 03 2022 1798 or email customerservice@cielokl.com.
See also: 10 places to feast with your loved ones this festive season
Photos: Courtesy of respective establishments