We sat down for a 5-course 'Meet the Chef' dinner at the hotel's signature THIRTY8 restaurant recently and this was what we gathered about his culinary style.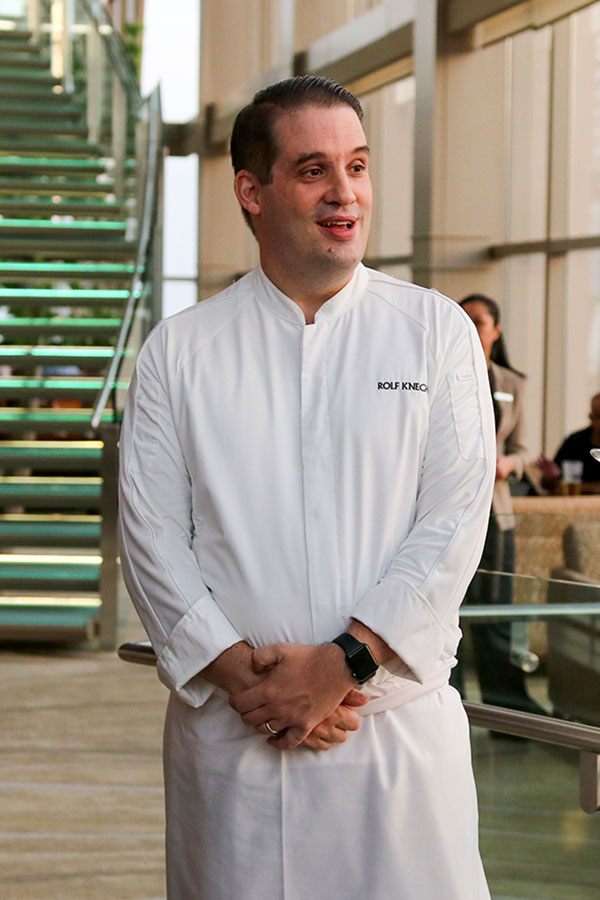 Keeping up with the advancement of the local hospitality industry this year, Grand Hyatt Kuala Lumpur proudly introduced a new member to its culinary team, Executive Chef Rolf Knecht in May. Bringing with him 24 years of experience, the Swiss-born chef now oversees all dining operations at the hotel.
Prior to this, he has held the position of Executive Chef at Grand Hyatt Shanghai, Grand Hyatt Jakarta and Grand Hyatt Fukuoka. Among his other noteworthy roles include being the certified judge for the International Culinary Competition by the prestigious World Chefs Association (WACS) as well as the judge for several major Asian culinary competitions.
Accolades and experience aside, the best way to know a chef is through his cooking. We sat down for a 5-course 'Meet the Chef' dinner at the hotel's signature THIRTY8 restaurant recently and this was what we gathered about his culinary style.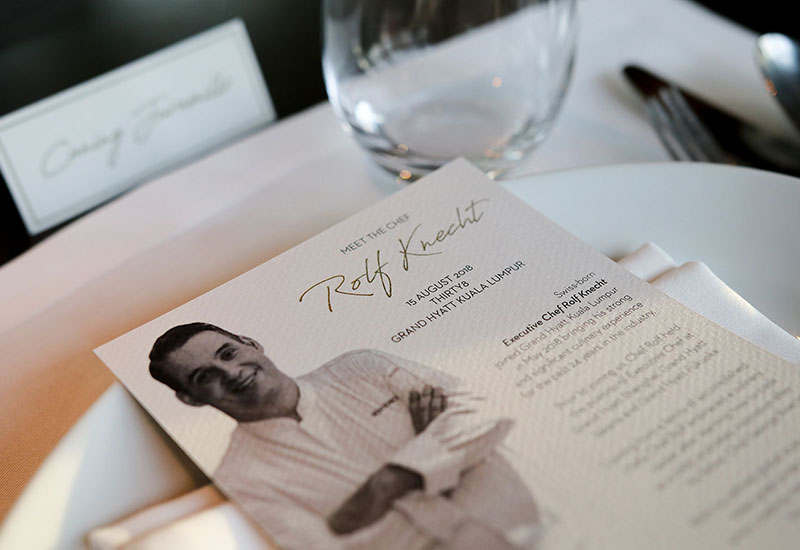 It runs in the family
With four generations of chefs before him, you could say Chef Rolf's career path was cut out from the start. He learnt to cook as a young child from his father, Chef George Knecht, whom he draws inspiration from to this day. We had a taste of his family's legacy in the form of his grandmother's brookies (that's a hybrid of brownies and cookies). Made from dark chocolate with a soft, milky centre, let us just say this should have came with a warning: highly addictive. We had to get another helping with a cup of coffee to go with.
It's all about sustainability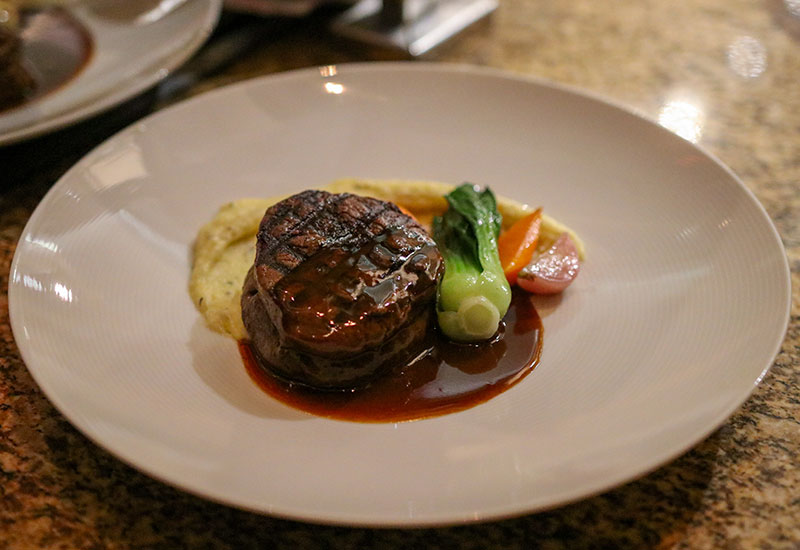 Having grown up in a small town of Davos in the Swiss Alps, he spent most of his childhood helping out in the family kitchen, exploring nature and working with native ingredients. This environment has influenced his culinary journey, in which he strives for sustainability by using locally sourced ingredients.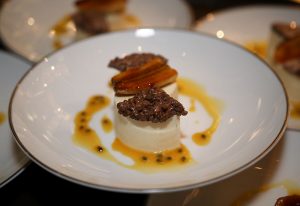 The roasted beef main and banana semifreddo dessert that night were a testament to this. The former consisted of sustainably farmed beef from Australia and mixed vegetables from Cameron Highlands, while the latter incorporated cocoa-rice from Langit Collective – a homegrown social enterprise empowering rural communities through their agricultural produce.
Related: THIRTY8 invites you to get High on Sugar with their Afternoon Tea
It's healthier than you might think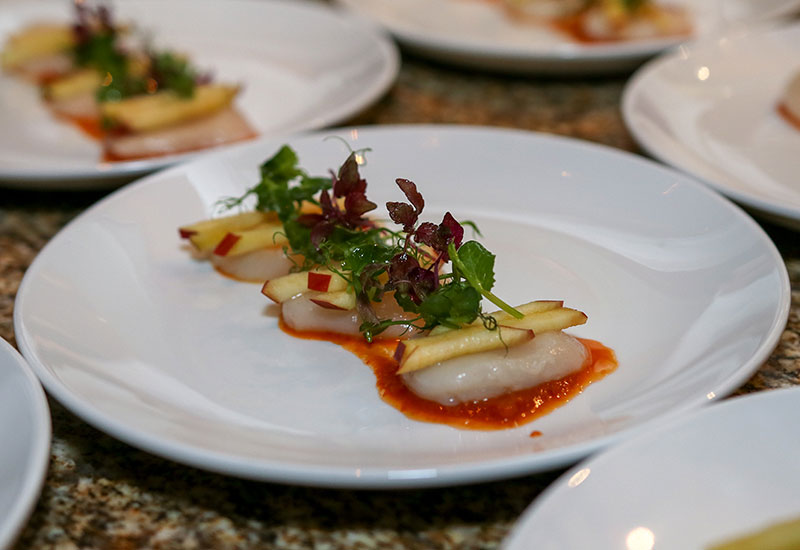 Another fact we discovered straight from the horse's mouth is that his wife is a nutritionist. Whether it was her dietary advice that rubbed off on him, we're not too sure, but he's definitely translated that health-conscious factor into his creations. On our scallop dish, he shared how he decided to prepare it a la crudo instead of the more popular pan-seared method as it is less fattening. Kombucha also helps in digestion, making it the perfect ingredient to include in a starter.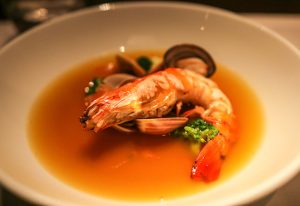 The seafood broth mirrored the first appetiser with its mild yet pure flavours, with no added salt or pepper. This allowed the tiger prawn and clams to stand out, but those who prefer a flavour-packed chowder may find the combination slightly underwhelming. Nonetheless, the cleaner aromas may be something proponents of "less is more" will enjoy.
*This menu was served exclusively for the 'Meet the Chef dinner
For more information on THIRTY8's full range of offerings, log on to the hotel's website at kualalumpur.grand.hyatt.com.