As far as Cruise 2019 shows go, Gucci's was lit.
Cruise 2019 shows have wrapped up; and though they didn't involve flying all over the globe as per tradition, the presentations were no less stunning than expected from the world's top fashion houses.
ICYMI, here's a quick roundup of Cruise 2019 collections from the likes of Bottega Veneta, Chanel, Christian Dior, Gucci and Louis Vuitton.
Bottega Veneta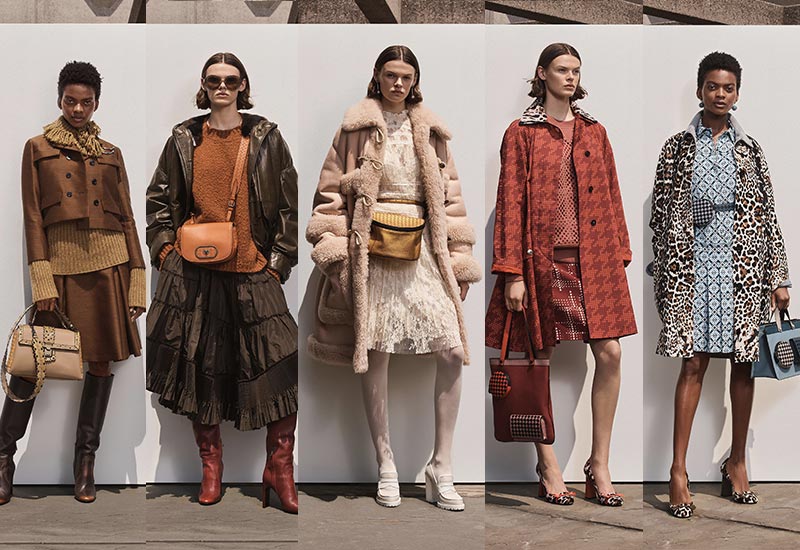 Segmenting collections is becoming a fad of its own – one that Tomas Maier followed for his latest collection. Set at the Bronx Community College in New York last month were three mini collections, each to be launched in November, December and January respectively. While clearly distinctive, all consisted of rich and carefully layered textures.
The first was true to autumn's warmer palette, featuring duffle coats, cropped jackets, chunky knits and voluminous midi skirts. The second switched things up with icy pastels to lift the mood on "the darkest days of the year" – pairing cashmere sweaters with moleskin skirts and a lace dress with a Steiff Schulte teddy bear fur parka. As if to welcome spring, the third group boasted vivid prints and energetic motifs. A closer inspection of the maximalist designs revealed tiny dots creating the illusion of houndstooth and wallpaper patterns – a surprising twist that is signature to the brand.
Chanel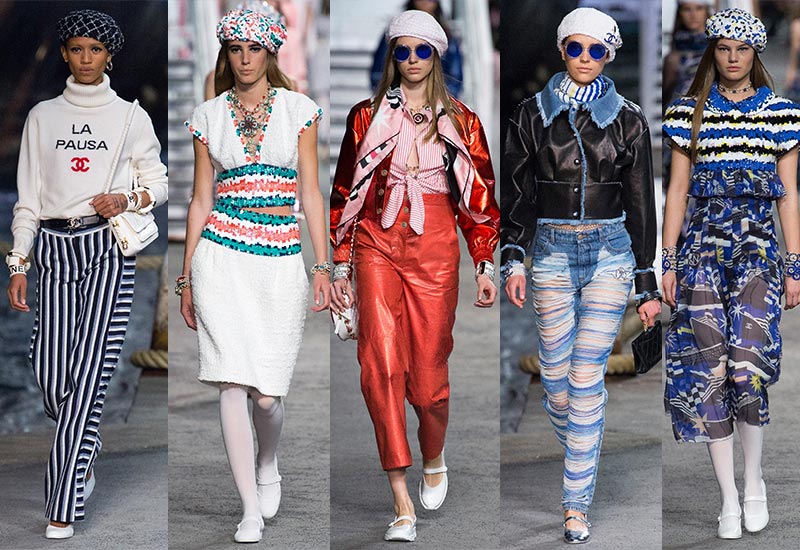 If his past few shows suggested anything (who can forget the Chanel space station and Eiffel Tower replica?), Karl Lagerfeld has an obsession with creating models of buildings and structures. With this collection, he took presentation quite literally. Evidence: a larger-than-life voyage dropped anchor in the Grand Palais, signalling a nautical themed show. A cruise collection on a cruise – go figure.
Looks like the beret trend isn't going away anytime soon, given that it was the choice headgear for nearly every look on Chanel's runway. It accompanied and array of maritime-inspired ensembles, including sweaters and navy striped pants; cropped jackets and high-waisted skirts or tunics worn over white tights; midi and maxi dresses; as well as matching denim and print sets.
Christian Dior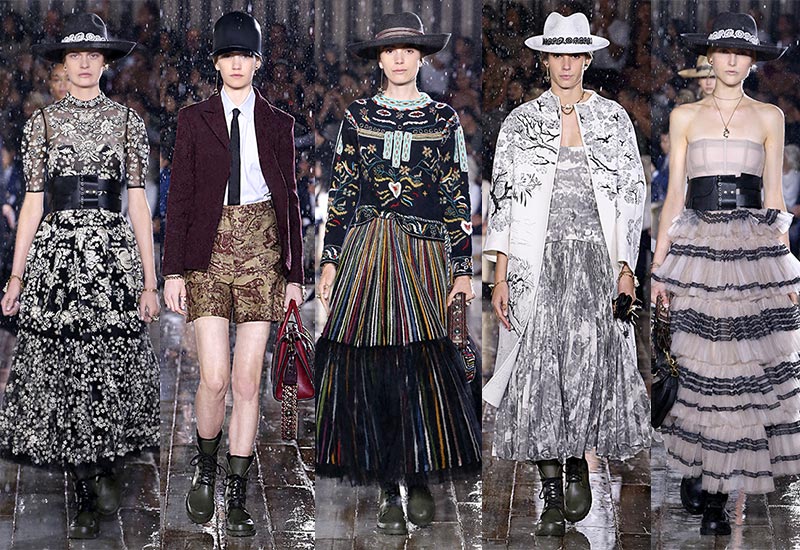 Bad weather didn't stop the open-air Diorodeo show outside the Musée Vivant du Cheval à Chantilly in Paris. Models walked, horses galloped, and guitarists rocked on, whist guests cheered on in the rainstorm. Meanwhile, Mexican escaramuza riders opened and closed the show in synchronised fashion – down to the custom-fitted Dior dresses they wore.
But the rodeo show wasn't purely for entertainment; as expected from Maria Grazia Chiuri, it was the feminist picture of escaramuza riders in a sport that was traditionally reserved for men – all while wearing full skirts and embroidered blouses – that ultimately made a statement. The collection equally reflected the designer's inspiration: cotton lace dresses met corset belts and cowgirl hats; intricate beading met tulle frills and sturdy boots. Once again, Chiuri championed feminism with a collection that points to heritage and sparks revolution at the same time.
Gucci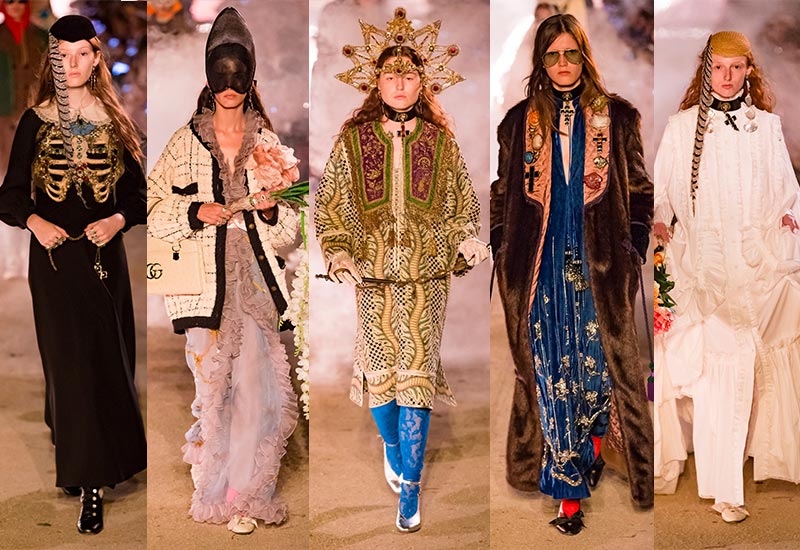 As far as Cruise 2019 shows go, Gucci's was lit. Literally. On. Fire. "Fascinated by the idea of death", Alessandro Michele chose to stage his collection at the Promenade Des Alyscamps in Arles, an ancient Roman burial ground set alight with flames. No baby dragons or human heads were spotted, but the representation of death and darkness coupled with exequial music was enough to give anyone the creeps.
The collection didn't help with goosebumps either. Among a compendium of post-gendered attire and gothic cross symbols emerged a rib-cage embroidered dress…followed by cult-like masks and headgears…with no shortage of eerie Victorian capes and dresses. And for the finale, a ghostly bride made her rounds. We wonder how many slept soundly that night.
Louis Vuitton
Nicolas Ghesquiere is #notgoinganywhere. He is staying put as Louis Vuitton's women's creative director (though Virgil Abloh has taken over Kim Jones for menswear), and he stayed put in France for his Cruise 2019 presentation. While previous years have seen him travelling to Kyoto's Miho Museum and California's Palm Springs, this year's show was held at the Fondation Maeght in St. Paul-de-Vence – a private museum of modern art.
Perhaps the location was a good call after all, allowing the eccentricity of the collection to shine where the brand's roots stand firm. Eccentric is one word, free-spirited is another we'd use to describe the designer's collaboration with Vogue creative director Grace Coddington. The result was a capsule collection of quirky accessories based on her sketches of her cats and Ghesquiere's dogs. And then there were mismatched prints, feather details, asymmetrical tailored jackets and thigh-high sneaker boots that oddly fit just right. He may not be going anywhere, but the house certainly is – forward.
Images: Courtesy of respective brands