To infinity and beyond.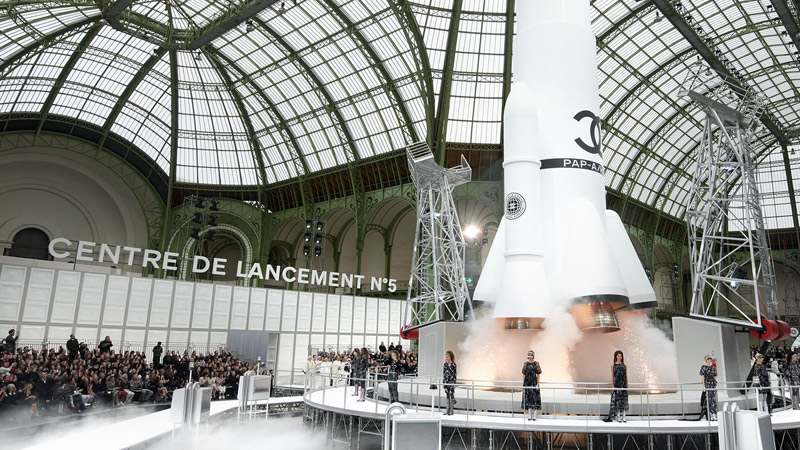 Chanel girls in high bouffants secured with embellished hairbands exuding a cool spacewoman vibe stole the show at the Grand Palais in Paris early this weekend, marking the start of the Chanel Fall Winter 2017 fashion parade. But the 120-year-old building they congregated at wasn't just any space no more. If you've kept up with Karl Lagerfeld, you would now know normality isn't his language.
Not disappointing, he transformed the Grand Palais into a futuristic Chanel  N°5 Launch Centre with aformidable rocket at the centre, seemingly hovering above ground with clouds of steam. NASA uniforms, astronautical gears and rocket fire were reflections of an out of this world collection and resultantly, left our levels of excitement ready to shoot into space.
In mostly silver threads weaved through subtle reds, blues, nudes, blacks and whites, greys and lilacs, shimmery tweed dresses and skirts were plentiful. On feet, glittery knee-high boots took over as the shoe of their season, perhaps for when one has moon-walk duties. The shiny accents were not left out, with sequinned necklines to metallic leathers seen throughout the collection for that touch of Zenon – 21st Century Space Girl vibe from all of our childhoods. Our favourite, however, had to go to the hydraulics in the setup and galaxy print over everything.
Lagerfeld truly shot for the stars this time.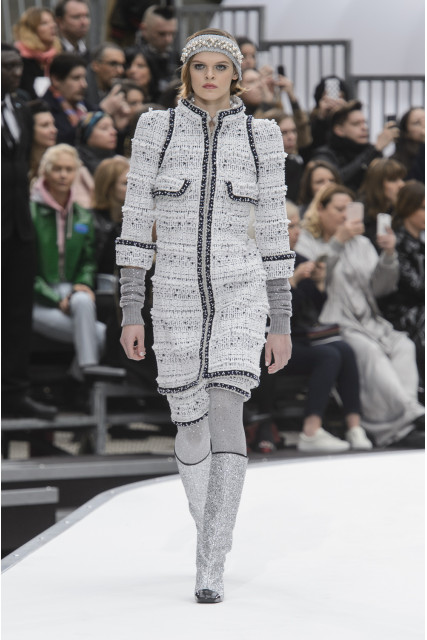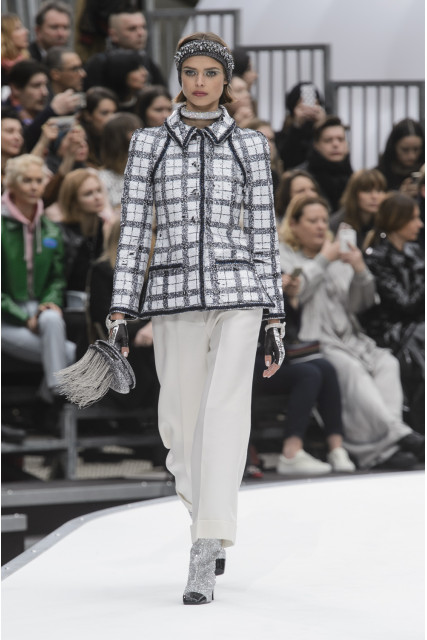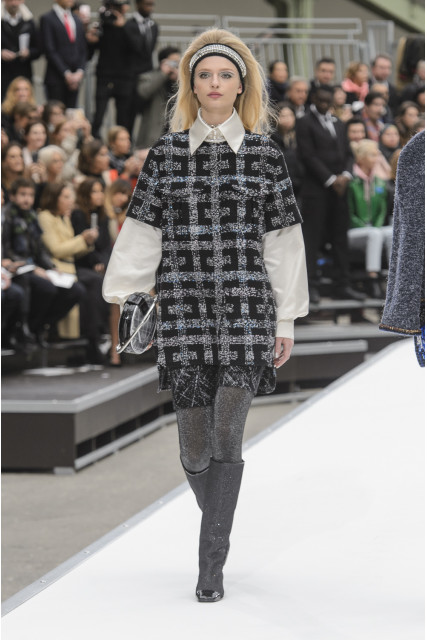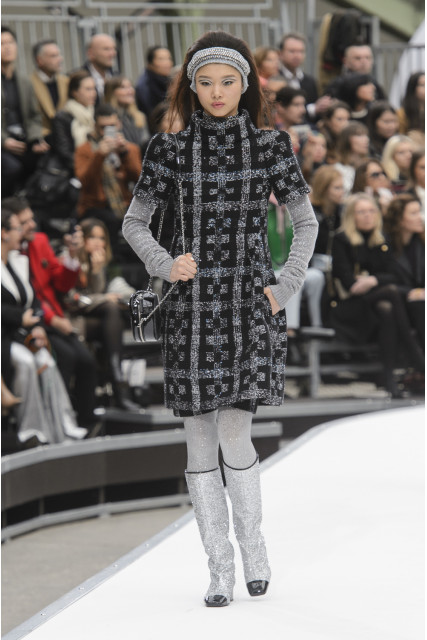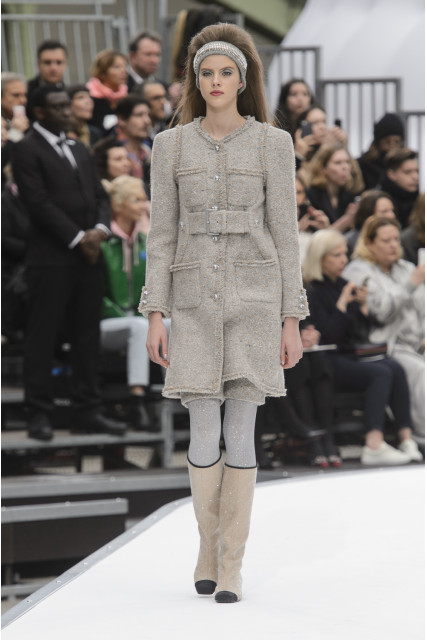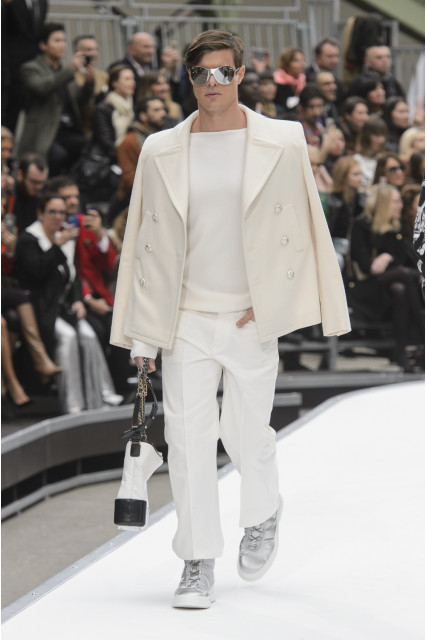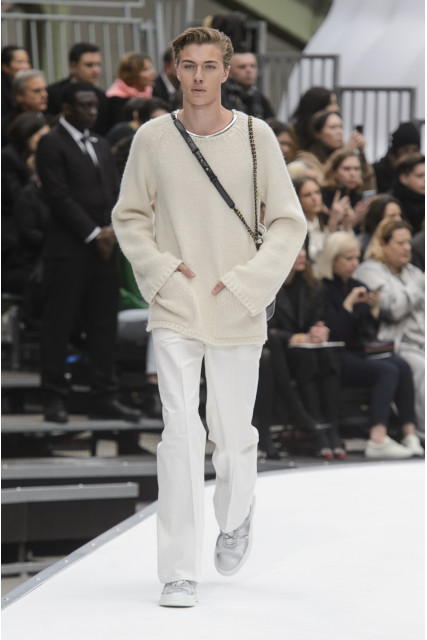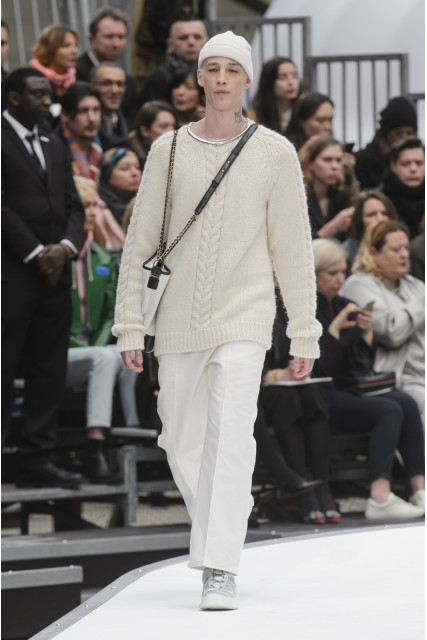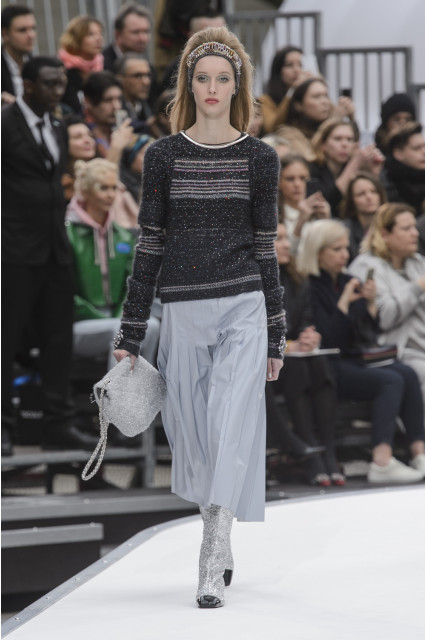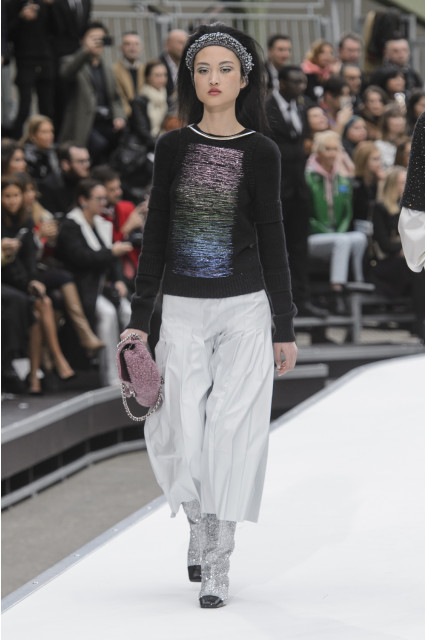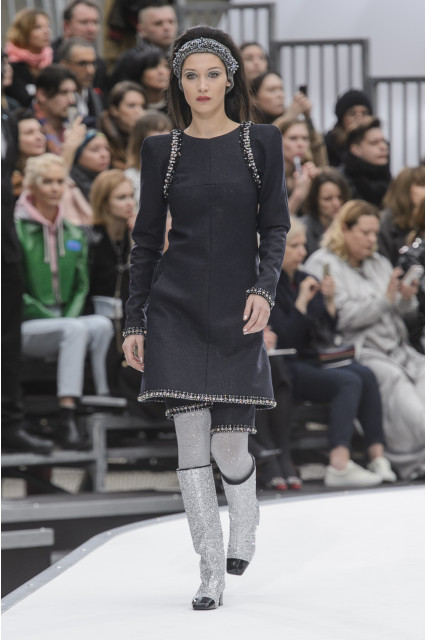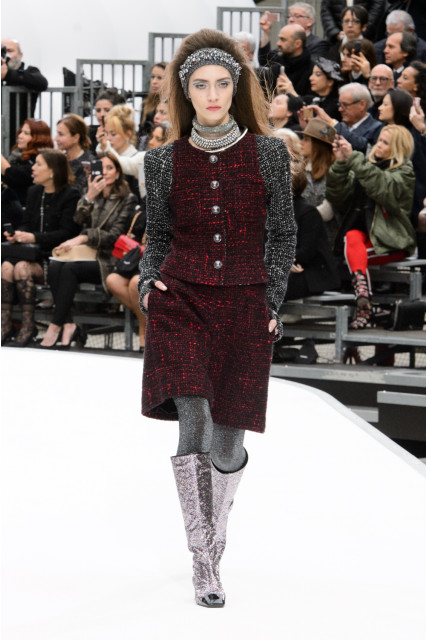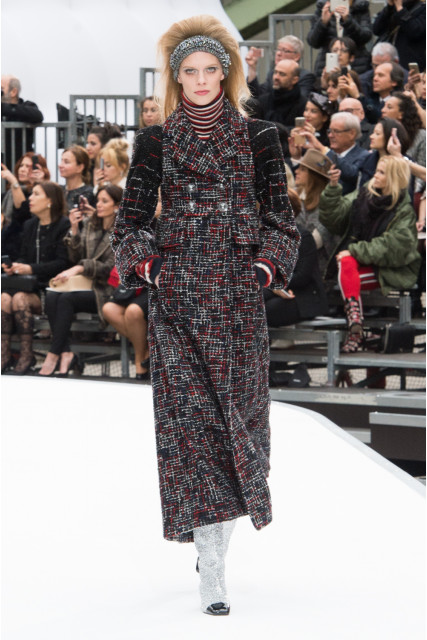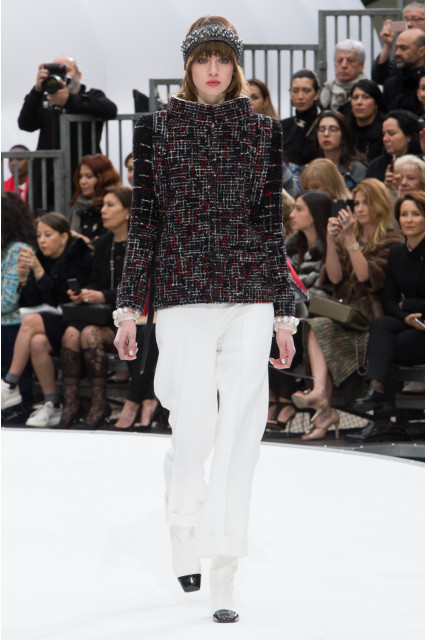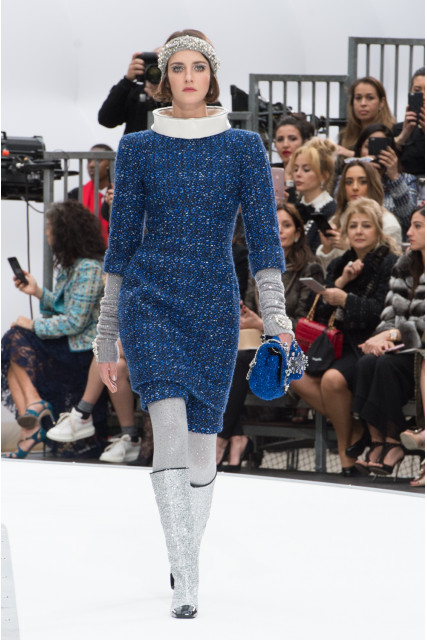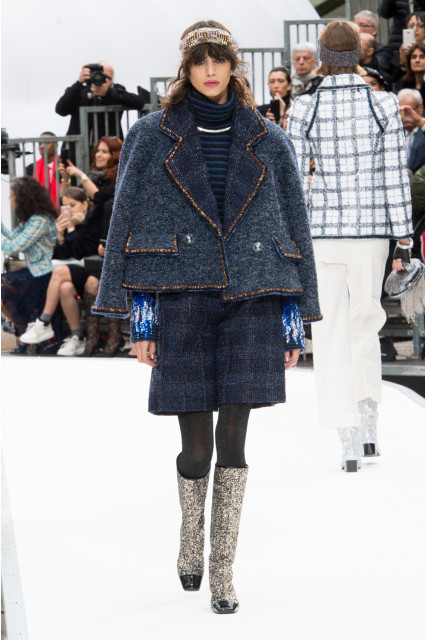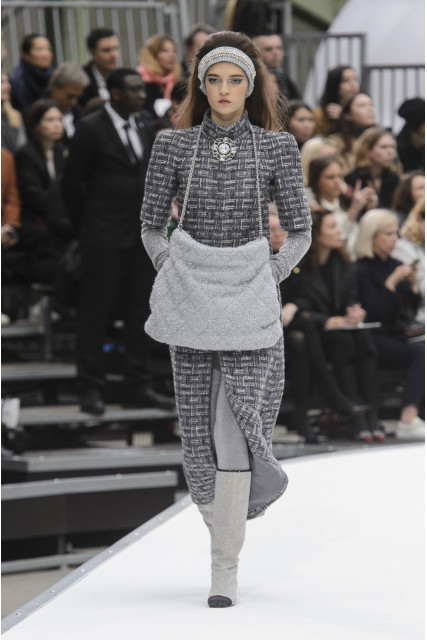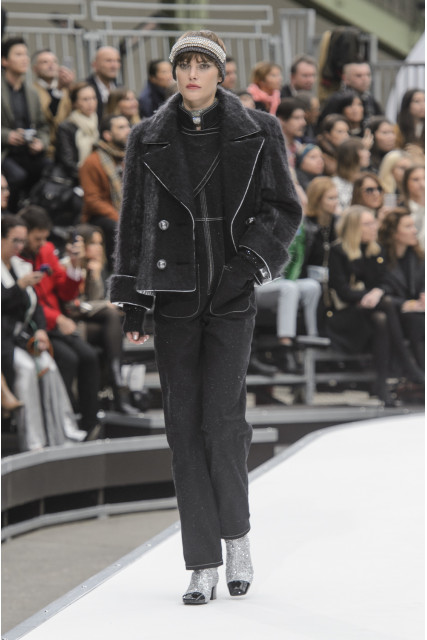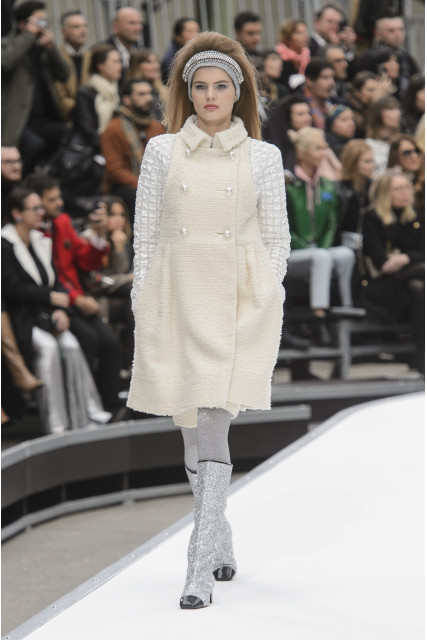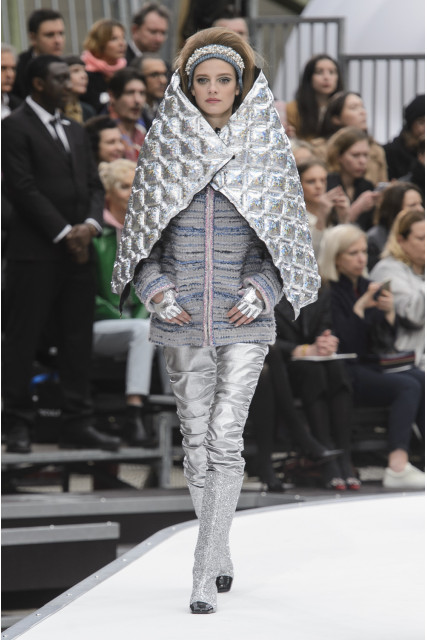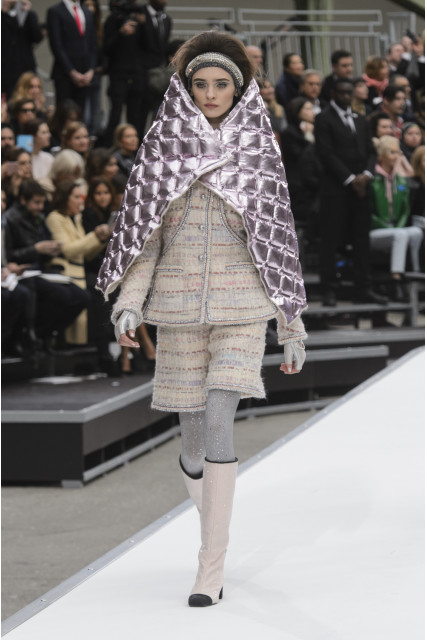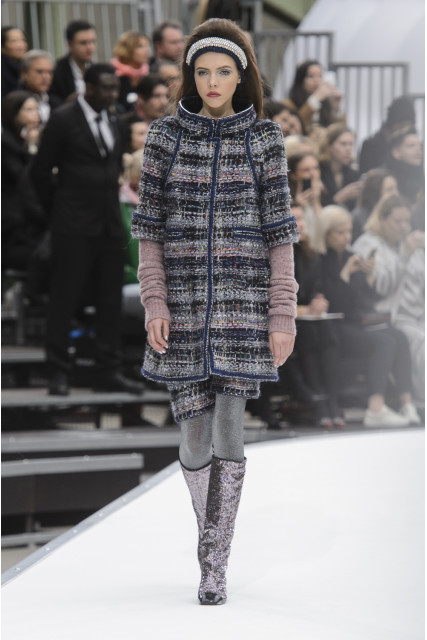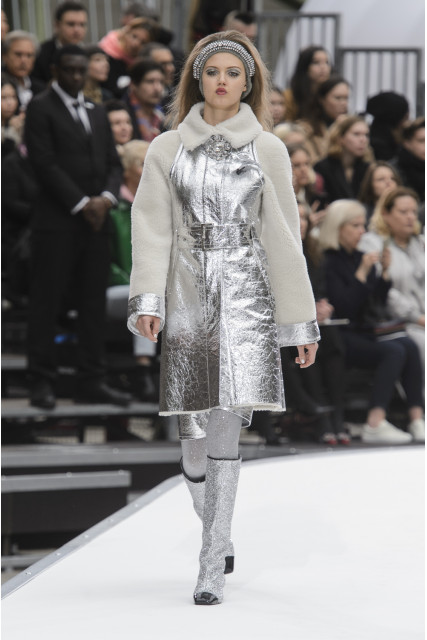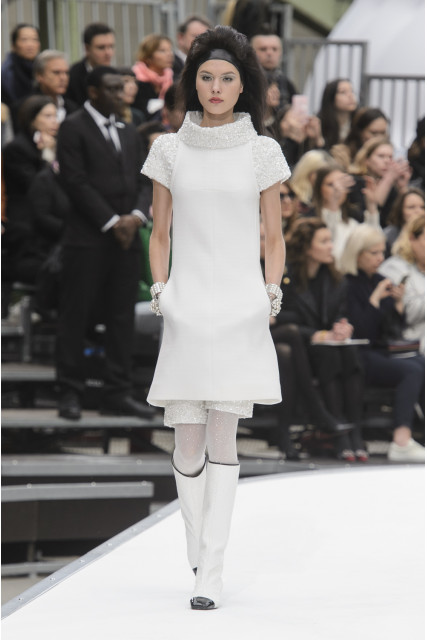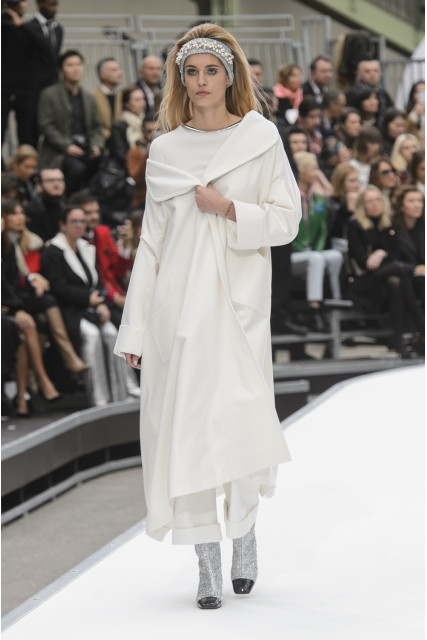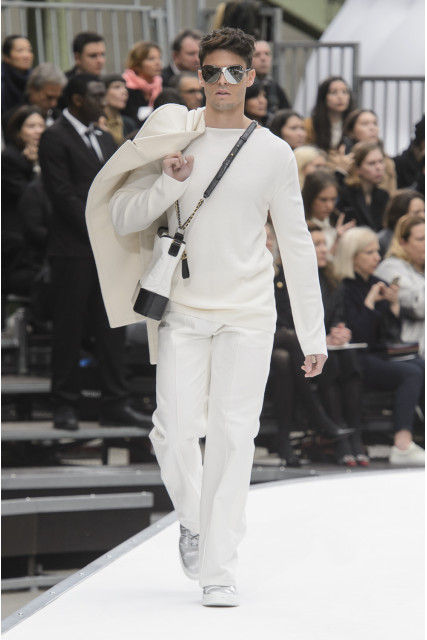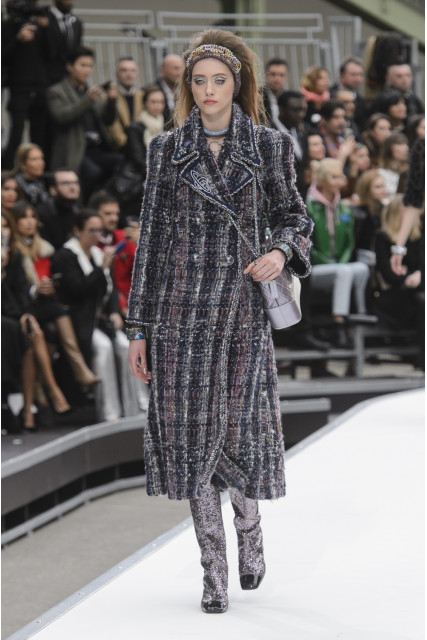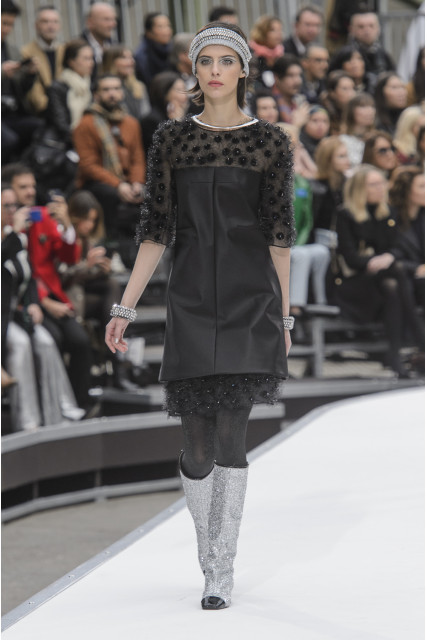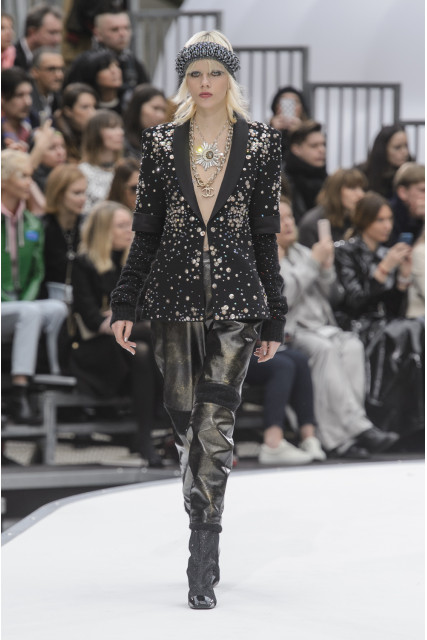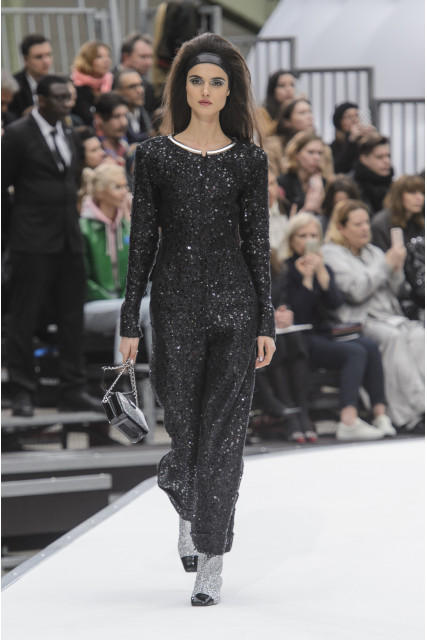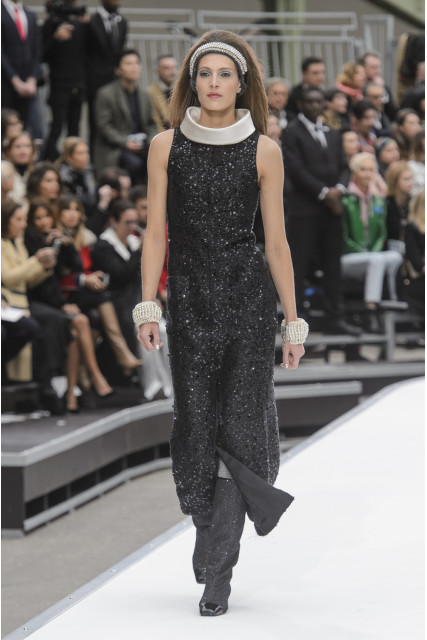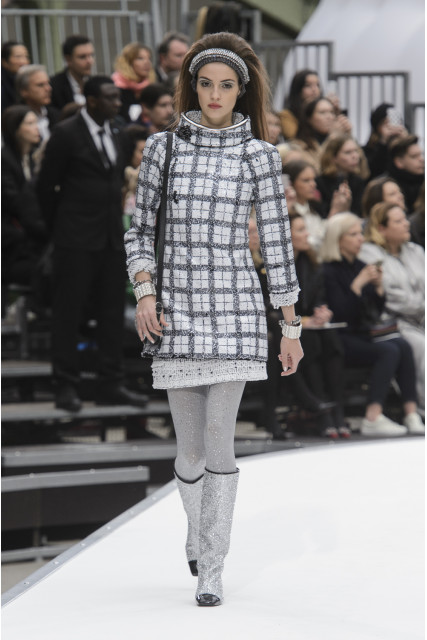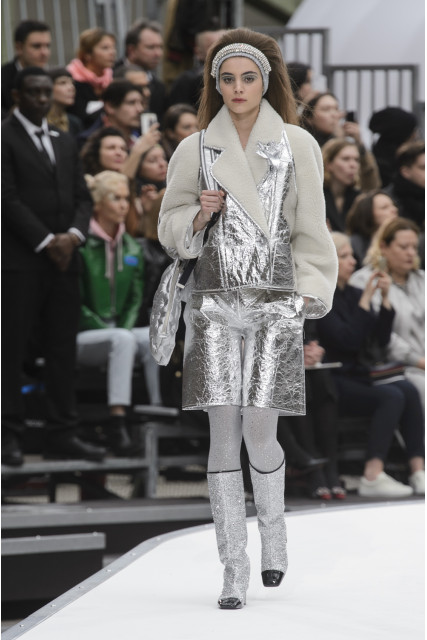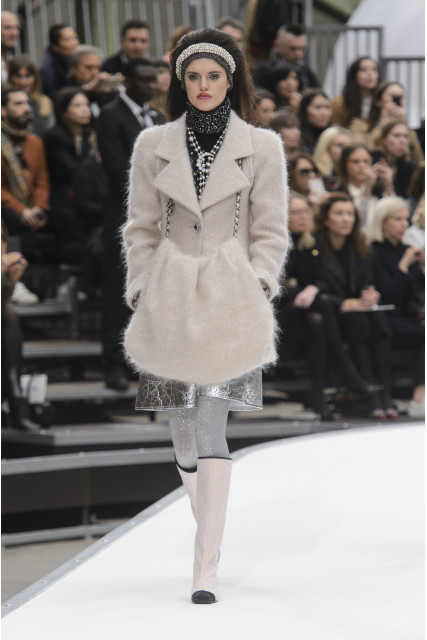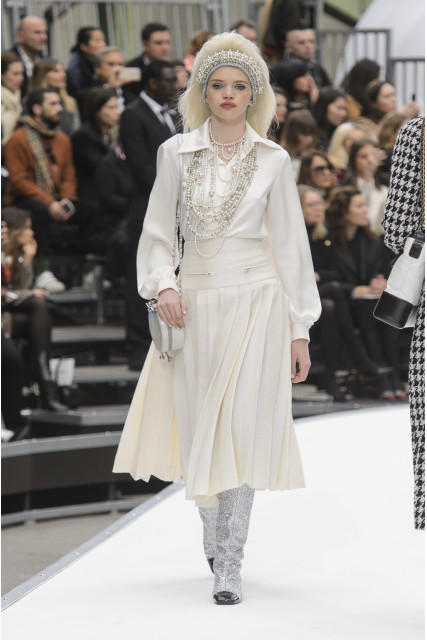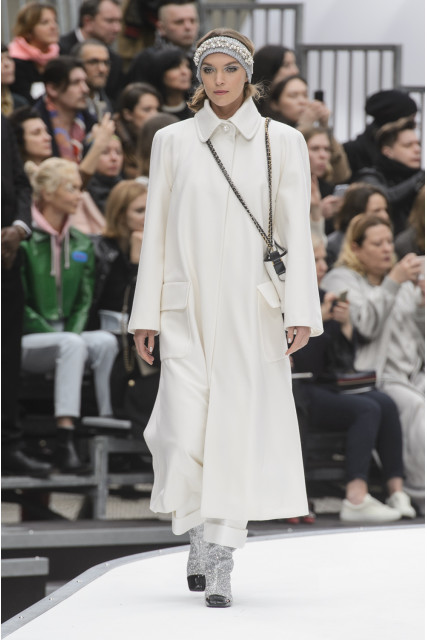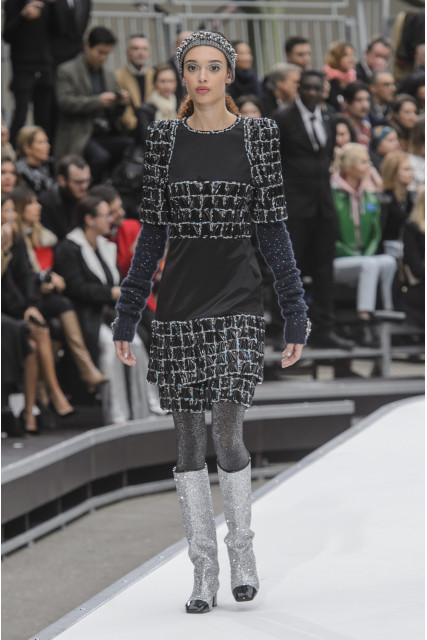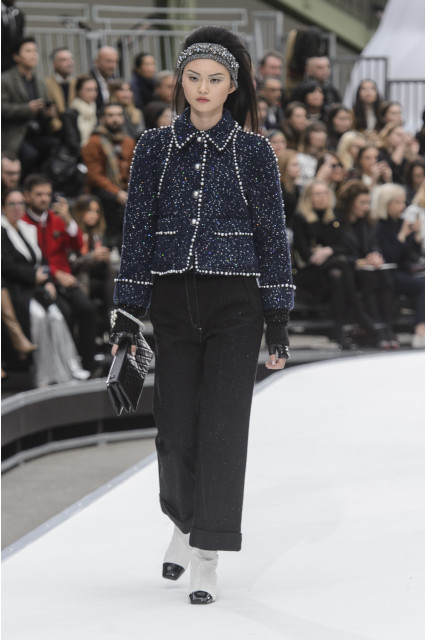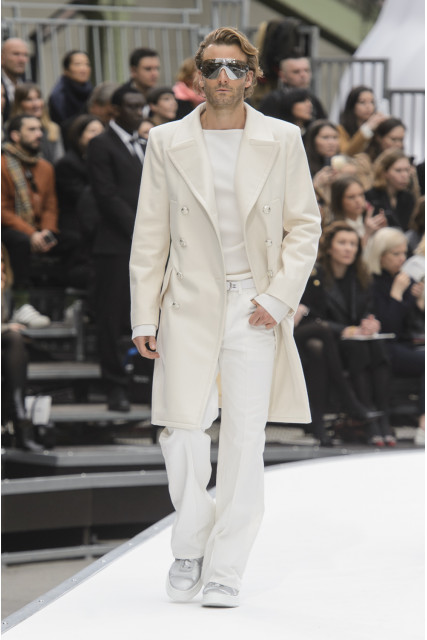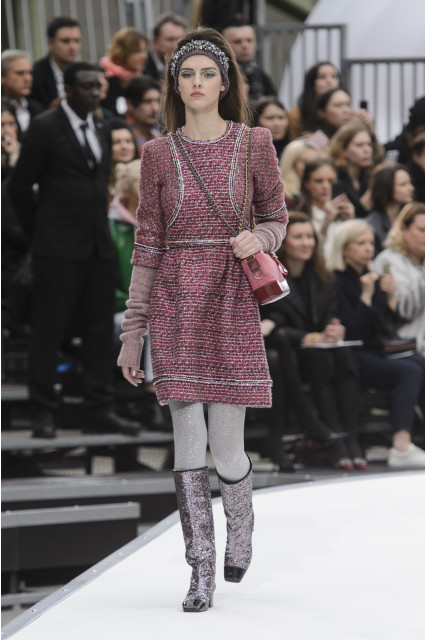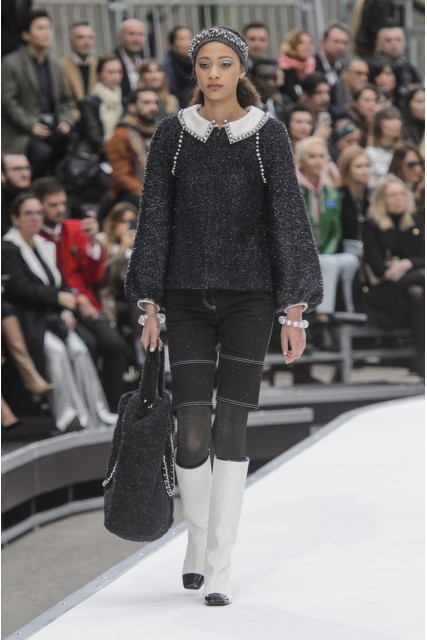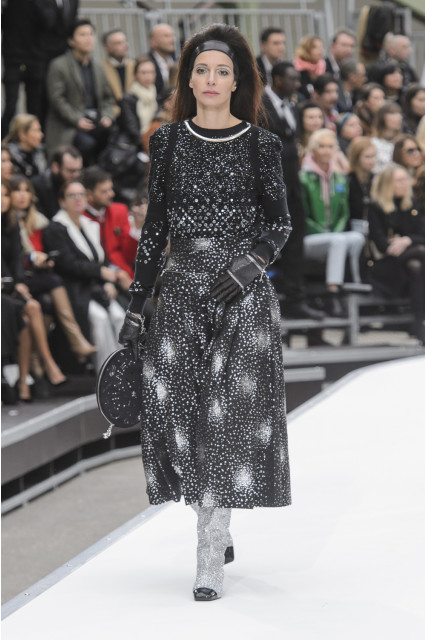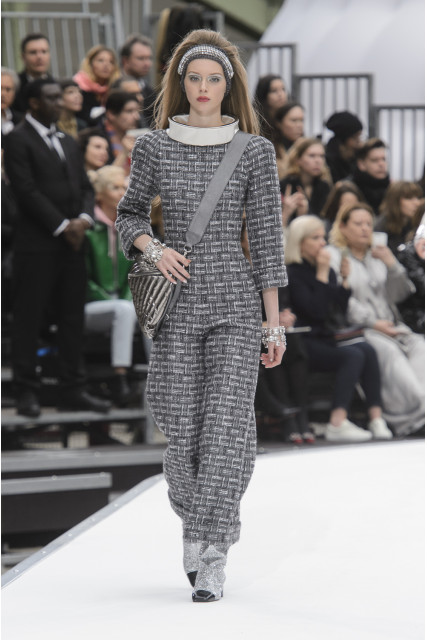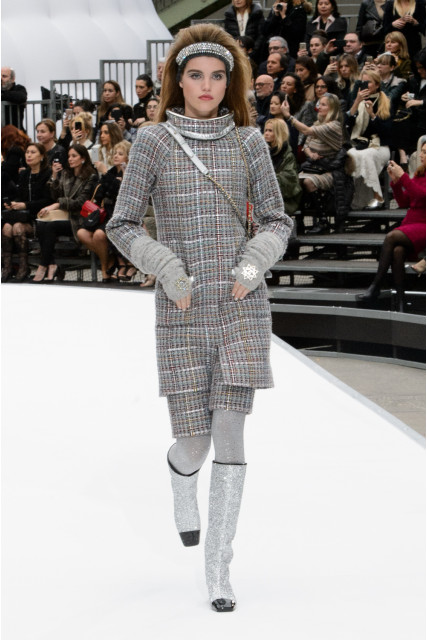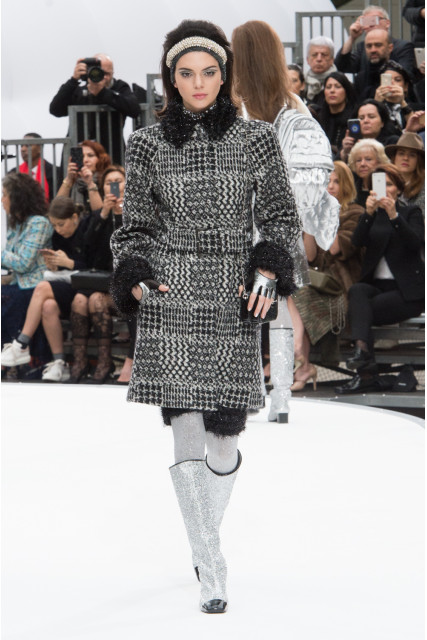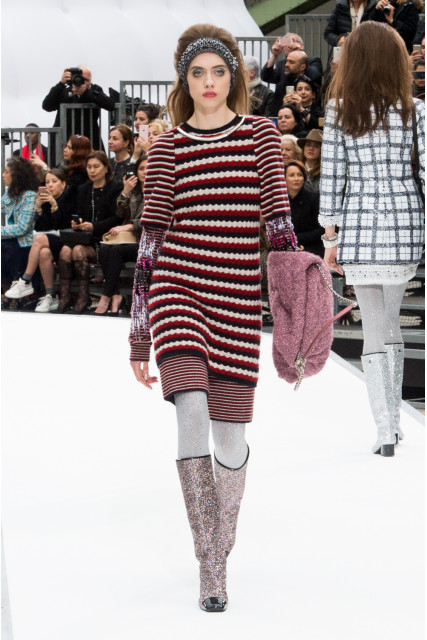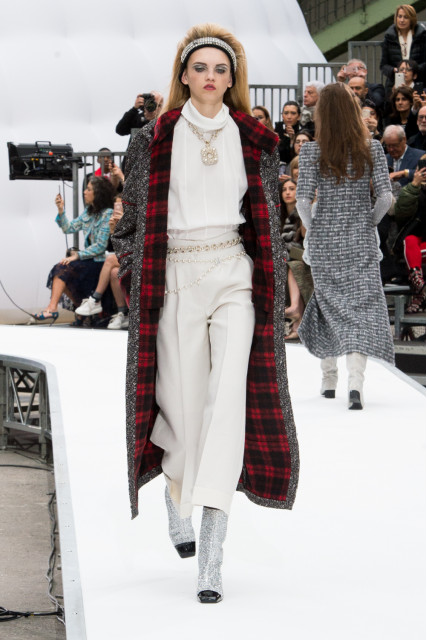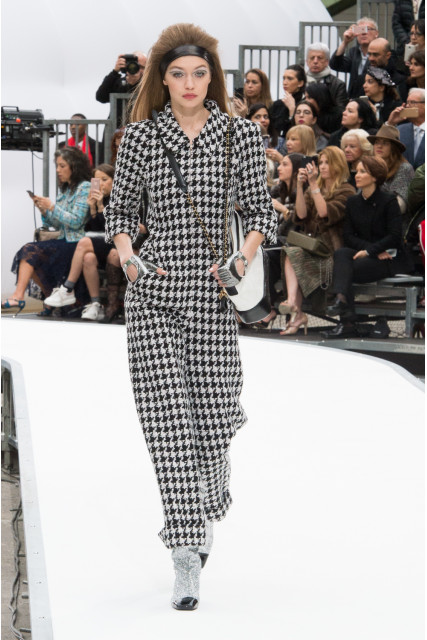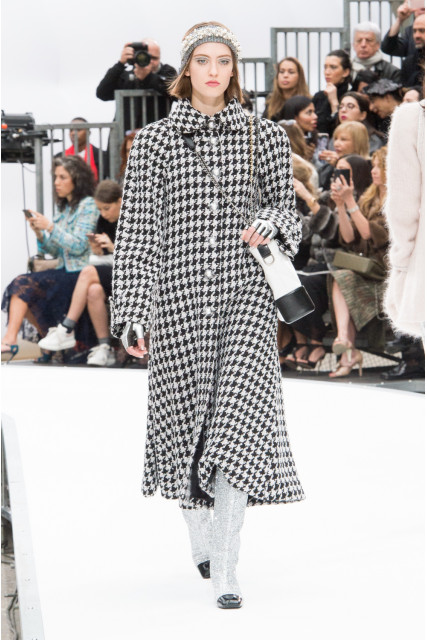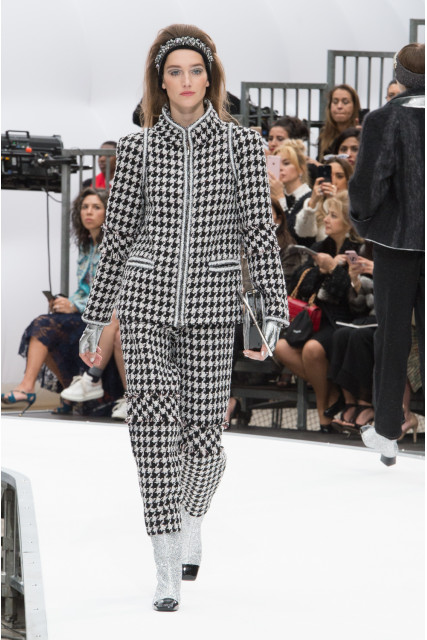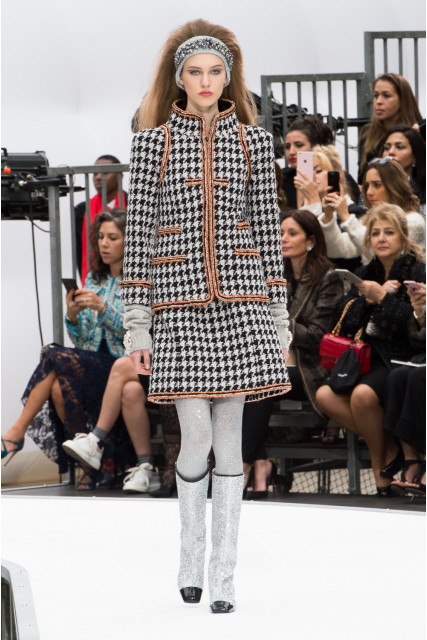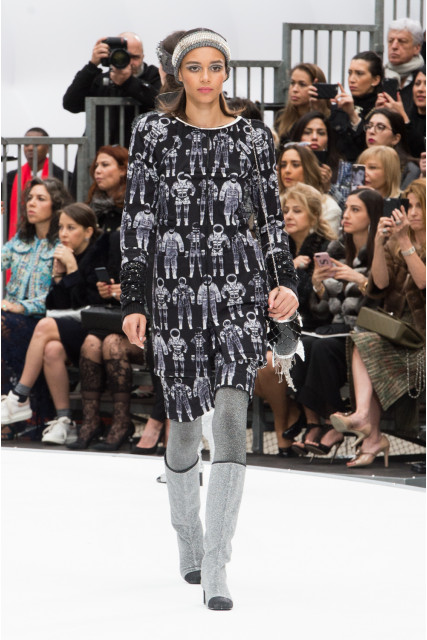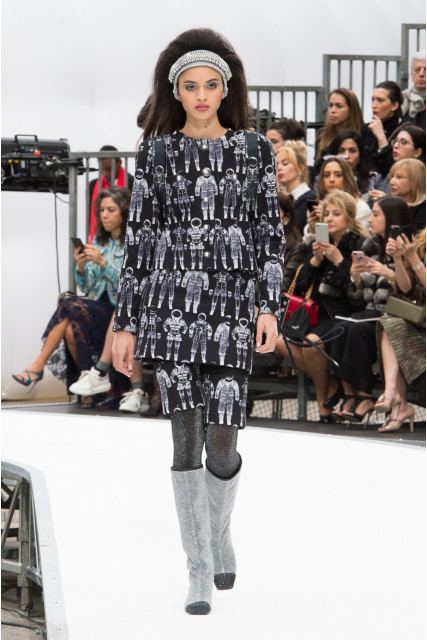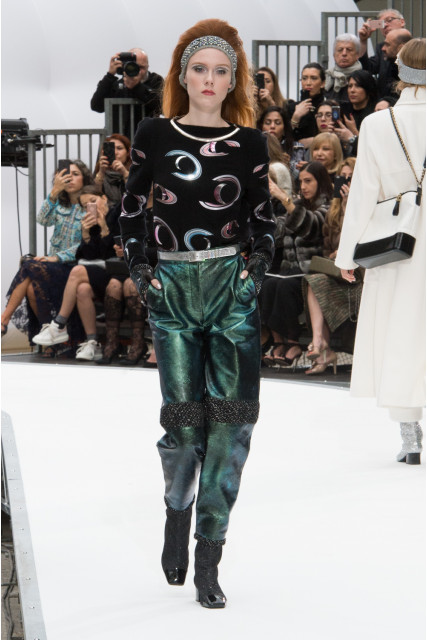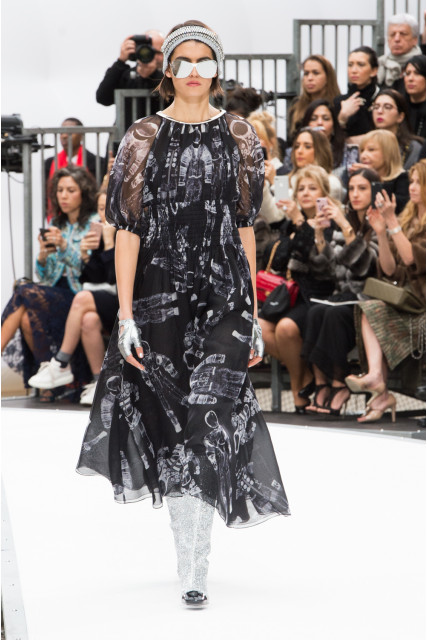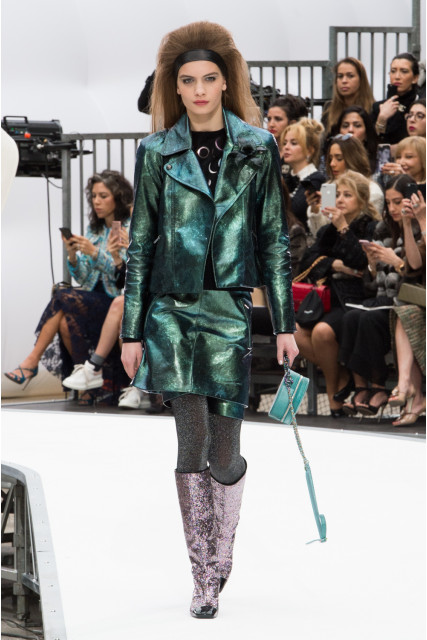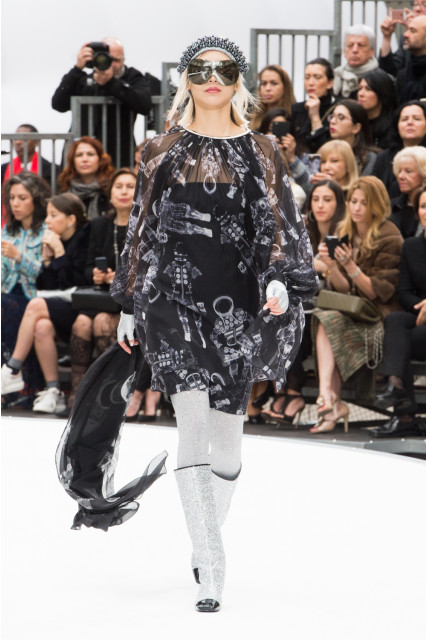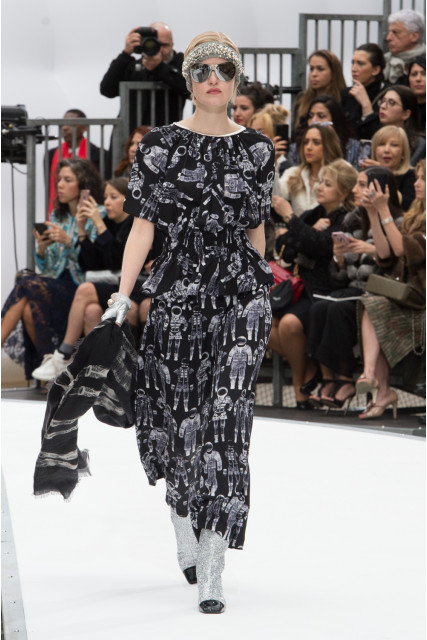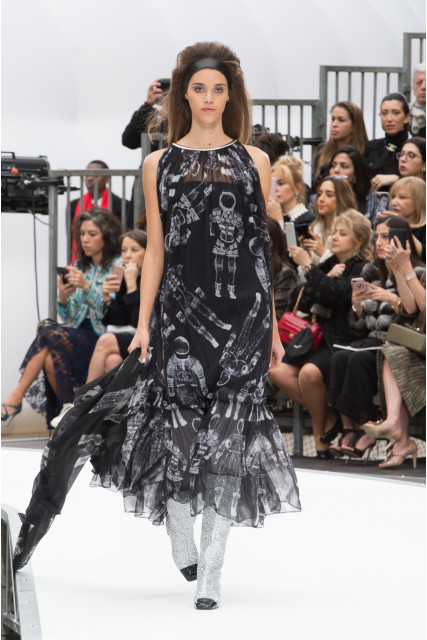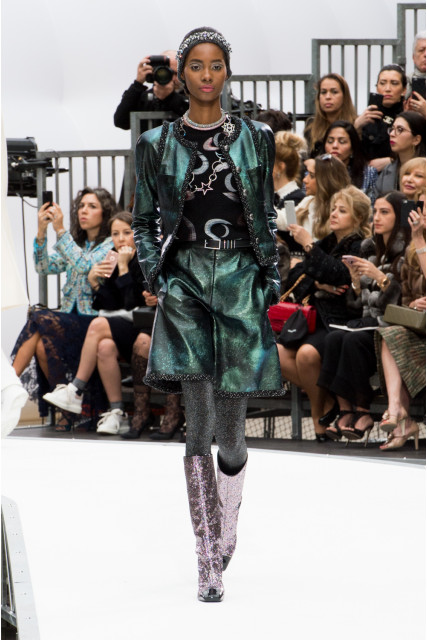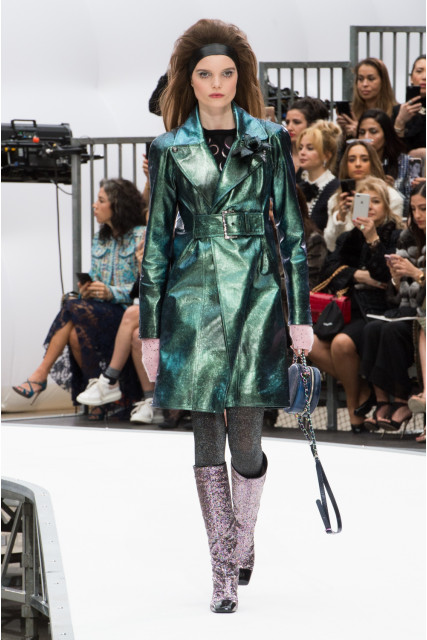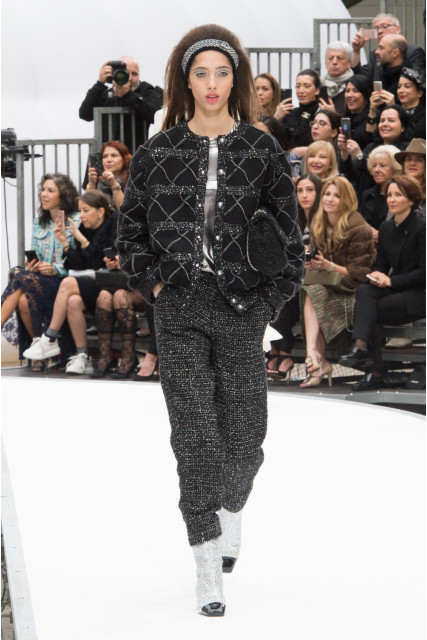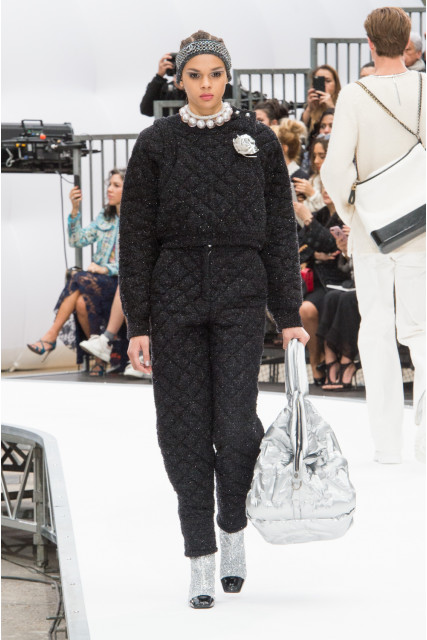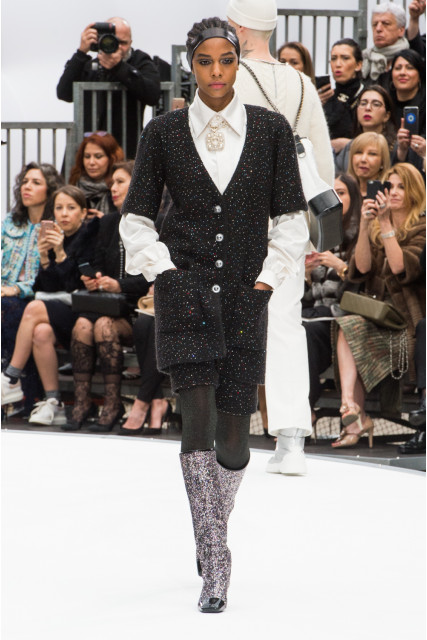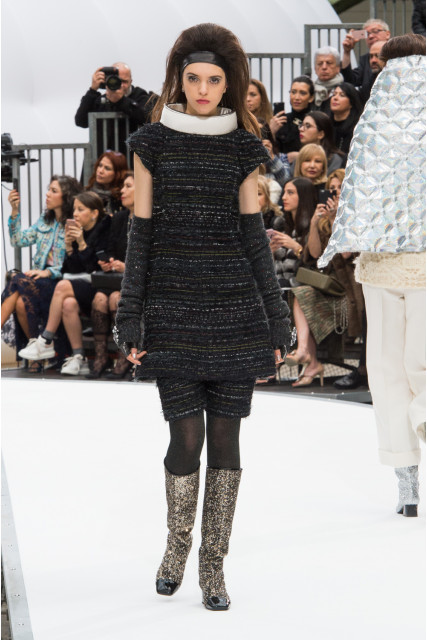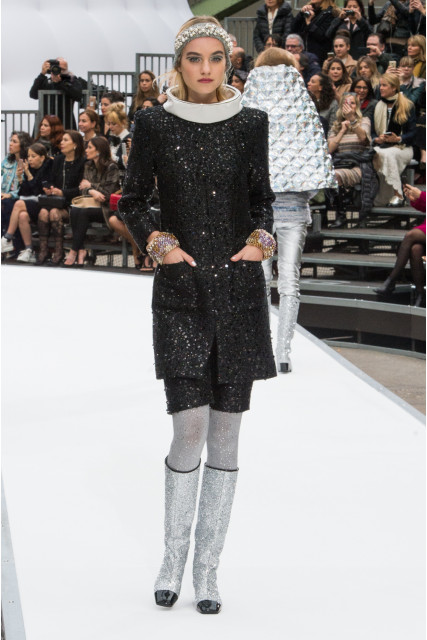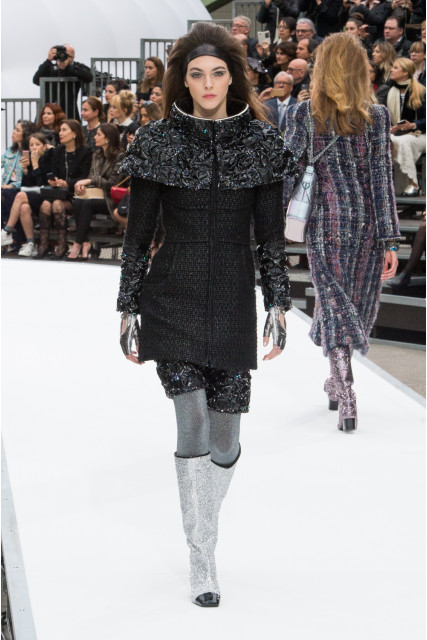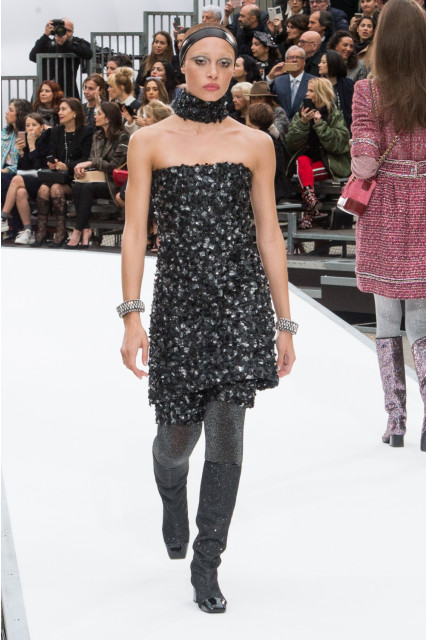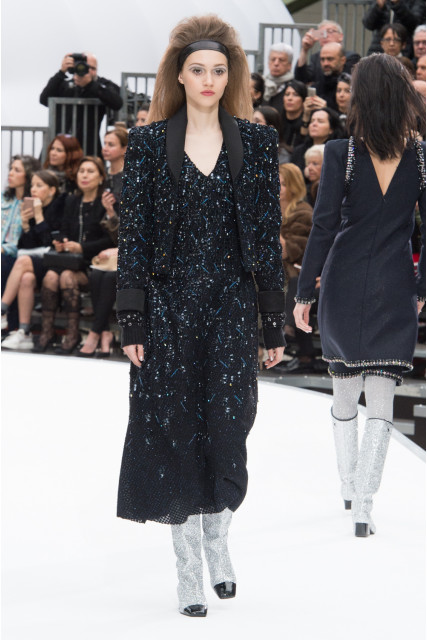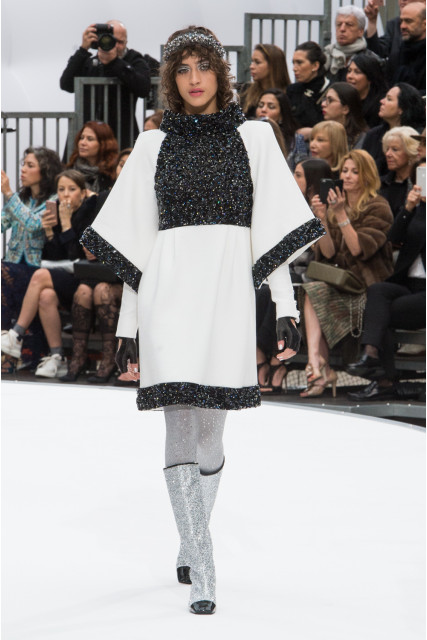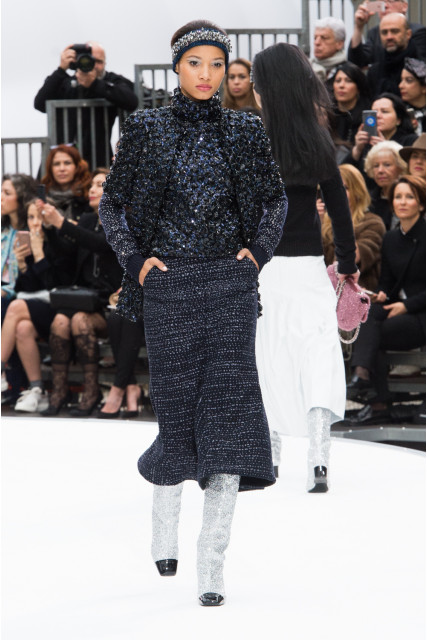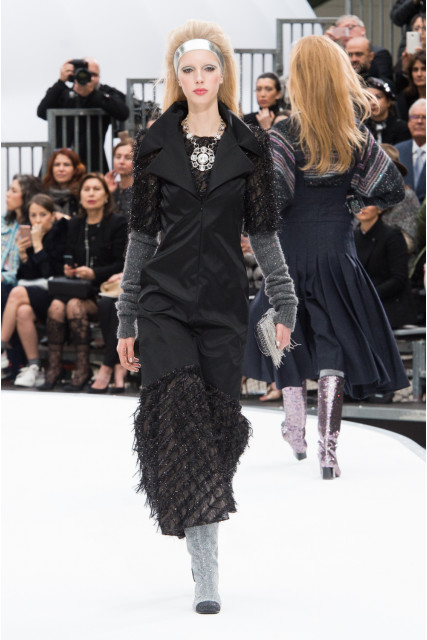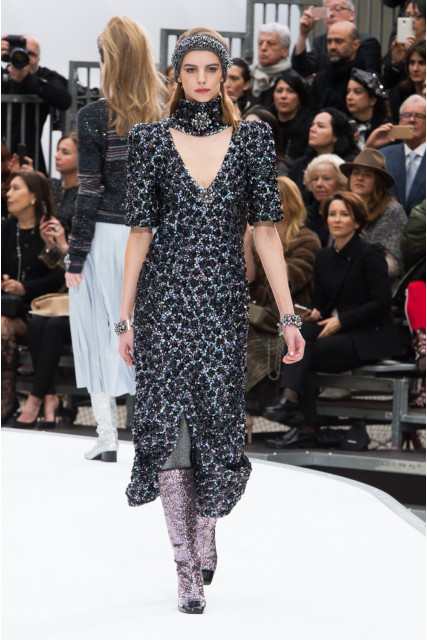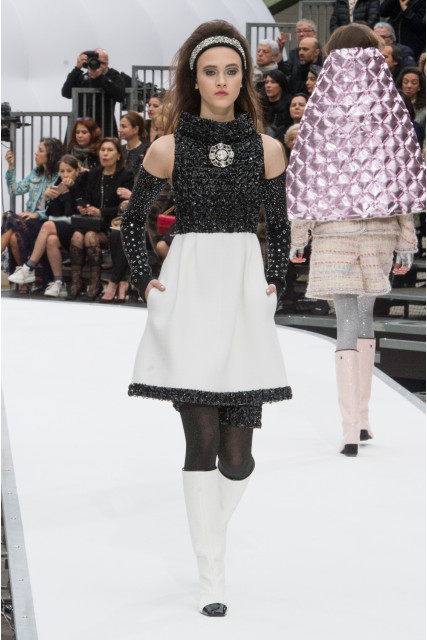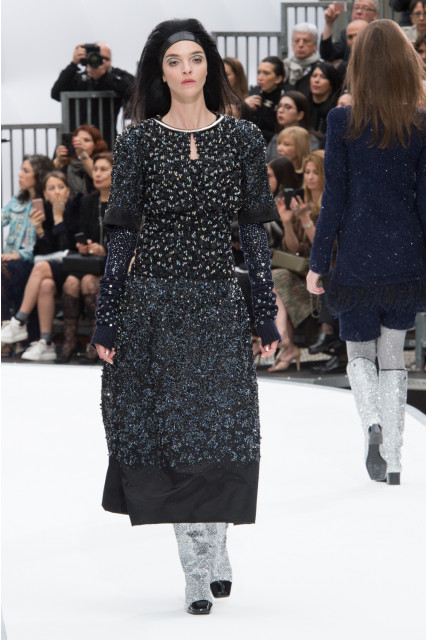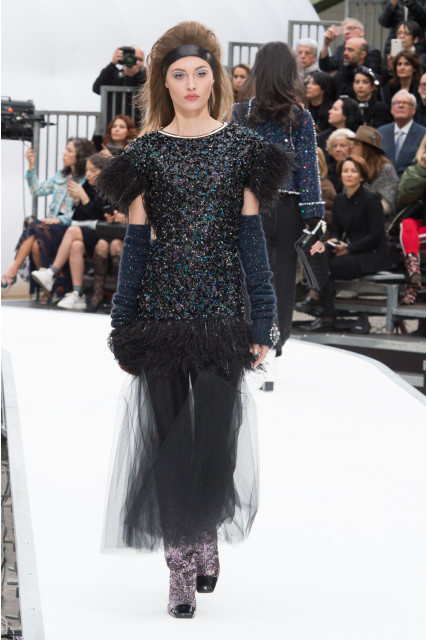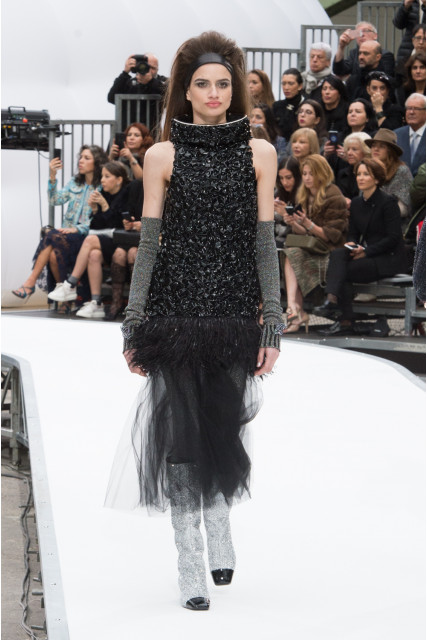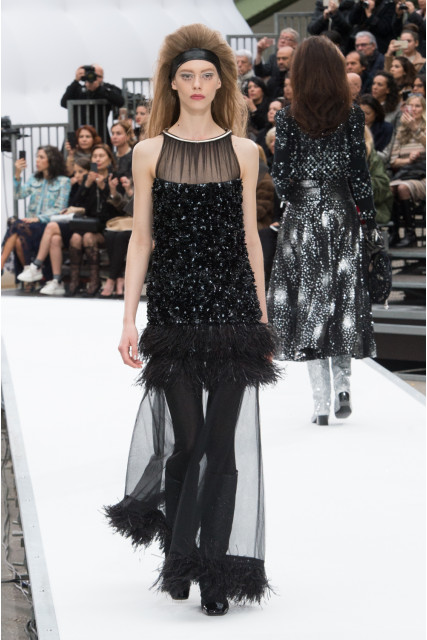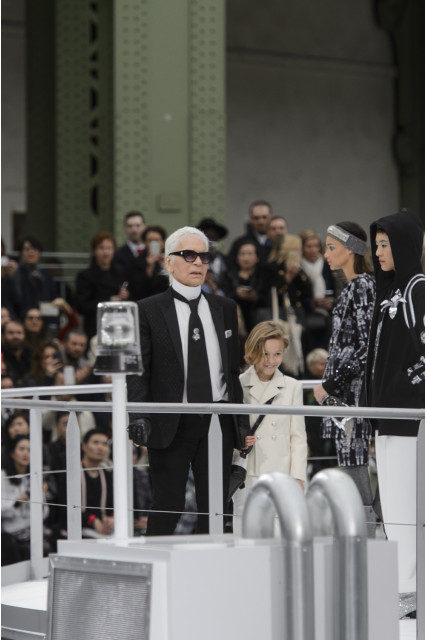 Images: Courtesy of Chanel and Imaxtree.com