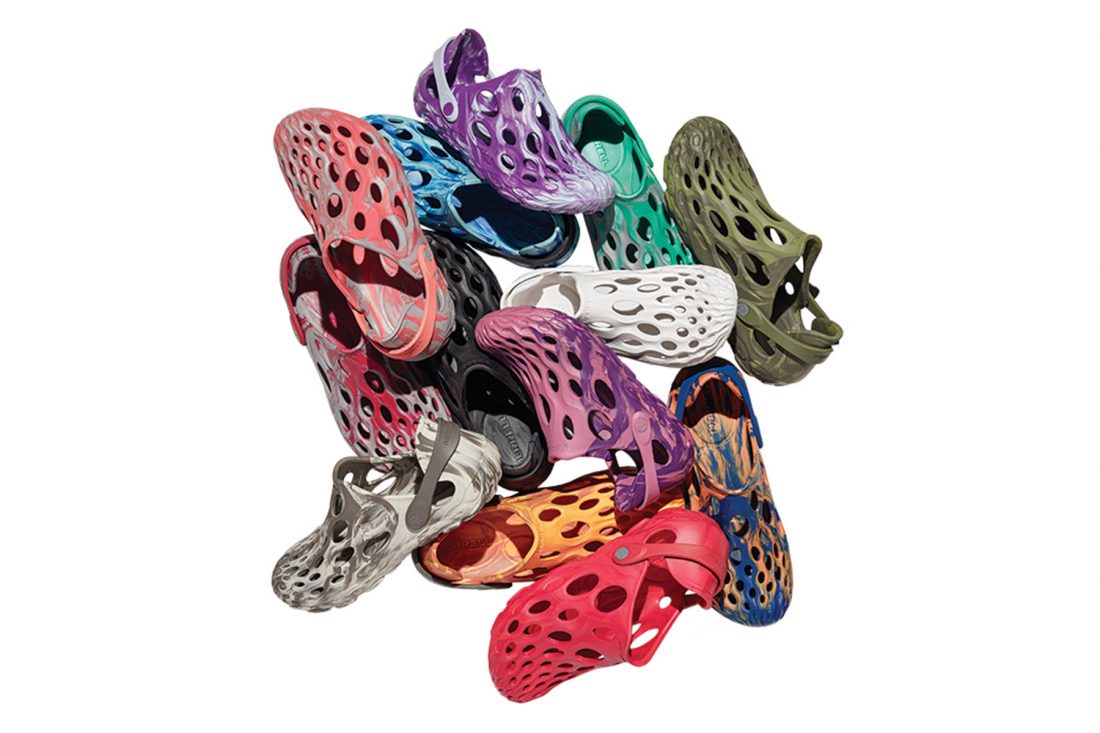 There are no rules in fashion, as far as self-expression is concerned. As they say, one man's trash is another man's treasure; but when a considerable number of fashion critics and editors call a particular clothing or accessory 'weird' or 'ugly,' one can't help but wonder what makes it so, and more pressingly, why there's a demand for it nonetheless.
As fashion trends gain traction and fade over time, the perception of what's fashionable and what's not also changes – though not for everyone. Following that train of thought, there has been consistent obsession and contention on a specific category in fashion in recent years: footwear.
With overarching trends such as athleisure, normcore and streetwear heavily influencing the industry in the 2010s, both luxury and mass markets have seen a rise in shoe designs that are either uber-cool or unquestionably repulsive, depending on who you ask. If the chunky/dad/ugly sneaker trend and Birkenstock-esque sandals come to mind, then you're probably familiar with the subject.
Welcome to the world's obsession with weird shoes. We take a closer look at the headliners to date and why they're so controversial and covetable at the same time.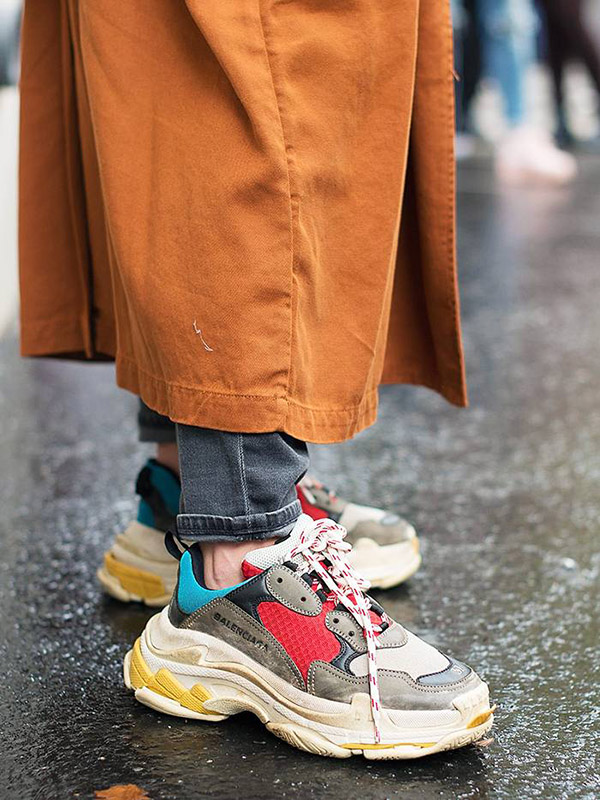 Many a pair of odd-looking shoes have been launched and soon forgotten throughout fashion history, but one stood out enough to spark a phenomenon. We're talking about none other than the Balenciaga Triple S – the colourful, exaggerated and garish creation of creative director Demna Gvasalia in collaboration with footwear designer David Tourniaire-Beauciel. Both are well-known for their outlandish ideas, so it should come as no surprise that they would be responsible for one of the most provocative sneakers of our time.
First debuted on the runway of the brand's Fall/Winter 2017 show, the shoe combines running, basketball and track racer soles to earn its name. Launched in the early years of courtship between streetwear and luxury, the Triple S was the bridge and catalyst that finally convinced other designers to expand the horizons of luxury fashion.
Cue the succession of chunky sneakers after: Louis Vuitton Archlight, Dior Homme B22 and Gucci Rhyton, to name a few.
What's the deal here? Here's a theory: in the age of social media and fashion influencers, brands need only convince a few to reach many. And what better way for the few to take the reins as trendsetters than with shoes that speak for themselves?
Ugly sandals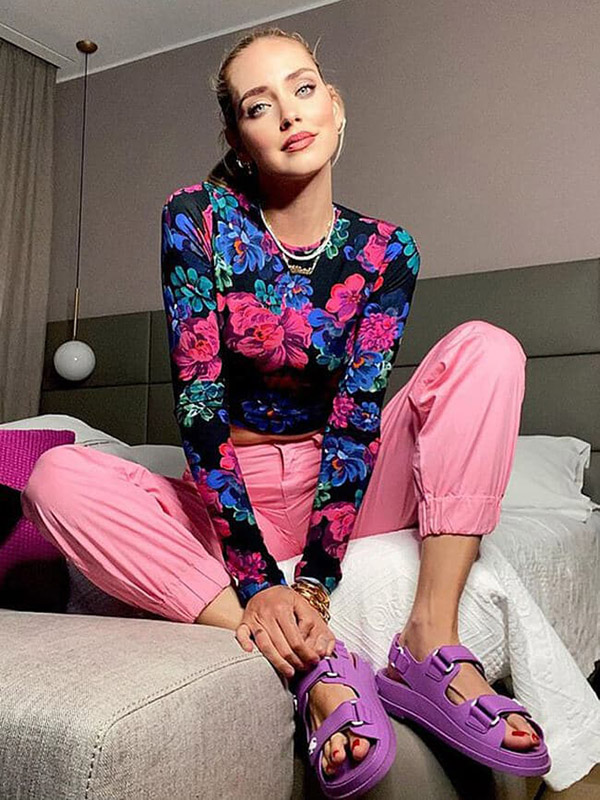 Just when we thought the chunky sneaker trend was finally dying, ugly rears its head and attacks in the form of sandals. Birkenstocks don't seem so bad anymore next to their evolved, alien-meets-orthopedic crossovers.
From bubblegum purple Chanel sandals to the Proenza Schouler X Birkenstock capsule (oh, no they didn't!), ugly sandals were everywhere on the streets of high fashion capitals and social media feeds. Then there were the sandals adaptations of ugly sneakers, fronted by the usual culprits: Balenciaga's Track, LV's Archlight and Chloe's Sonnie. The worst part? They're often worn with socks underneath (gasp!).
What now? It's more than another trend going on here. It's a rebellion against fashion as we know it altogether; a reclamation of the word in its most diverse and inclusive sense, if you will. This is the result of the ugly fashion culture.
Just ugly…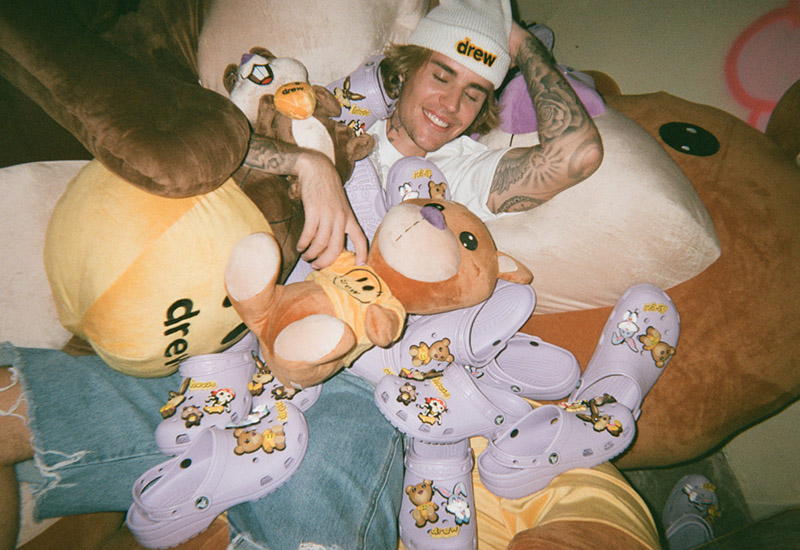 The good news: the ugly sandal fad didn't last as long as its predecessor once summer was over…but it didn't stop there. Ugly is still here to stay and now it's got too many faces to keep up with.
Crocs have resurfaced yet again, (no) thanks to the brand's multiple collaborations with just about anyone ranging from KFC to Justin Bieber. Other recent examples include Adidas' metre-long baguette sneakers in collaboration Estonian musician Tommy Cash (which some have dubbed "clown shoes") and AVAVAV's four-toed monster boots (though you have to give it up to them for driving the conversation on sustainability).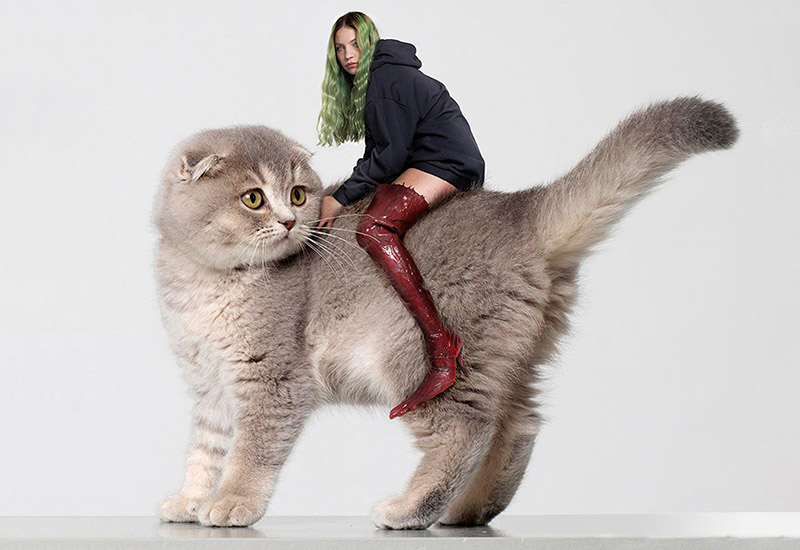 At this point, the tables have turned and you're probably wondering what defines ugly, even as the definition of beauty becomes blurrier still. Maybe that's the point. Fashion is subjective, and more than that, it's personal. Besides, fashion isn't made to conform to the same rules or standards forever – where's the fun in that? Therein lies the appeal of ugly.
As British design critic Stephen Bayley said in his Architectural Review essay: "The strange truth is: Too much beauty would be intolerable, an awful world of meticulously cropped lawns and starched linen." Without a hint of ugly, we wouldn't know beauty after all.