London and New York hotspots take the cake, but fret not – Asia's best also makes the list.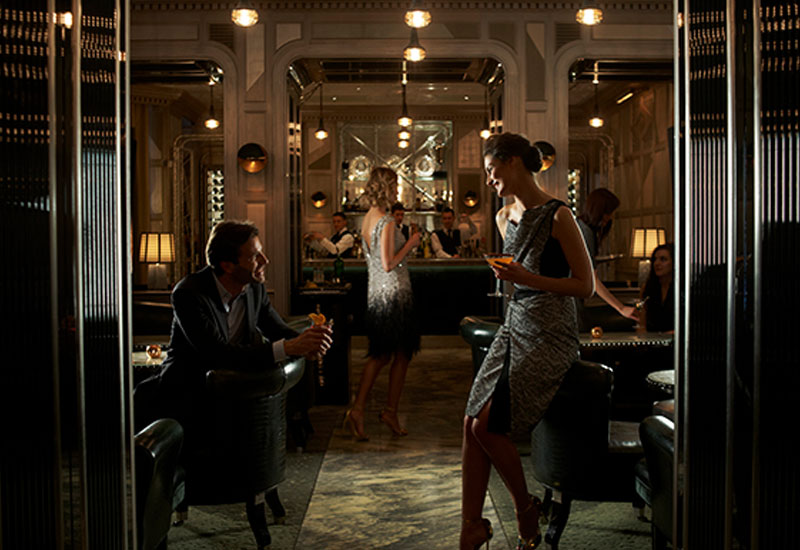 What makes a good bar? Is it the bartender, specialty, or theme?
The top 10 of World's 50 Best Bars 2017 may offer some insight on that. From a cafe that turns into a bar at sundown (offering both solid coffee and cocktails), to a certain triple-layered worst-kept secret of the Chinese cocktail scene, these bars have figured out their special formula – and it keeps enthusiasts coming back for more.
Unlike crummy neighbourhood watering holes, you'd visit these to create great experiences instead of solely forgetting the bad ones. Here are the top 10 of this year's best 50 in pictures.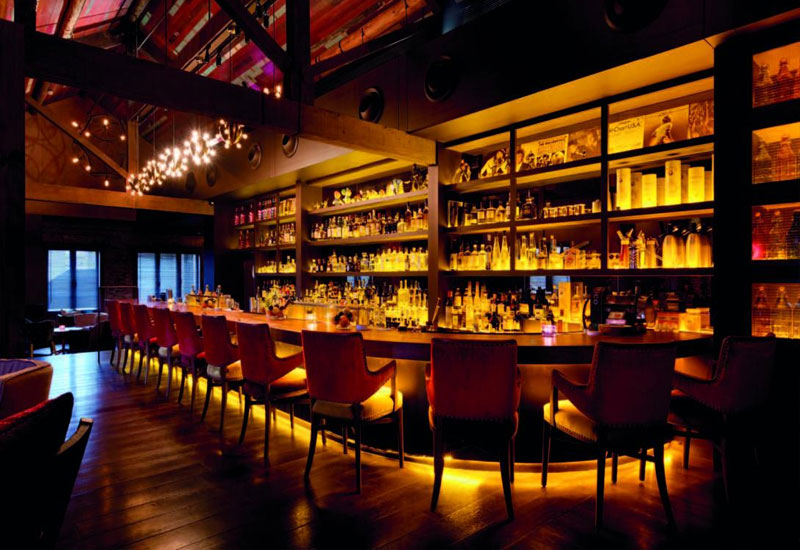 #10. Speak Low, Shanghai
#10. Speak Low, Shanghai
A triple-treat speakeasy, there's nothing low about this bar's reputation in the cocktail scene. Hidden behind a bookshelf is a lively New York-inspired bar, with a subtler, more cosy alternative on the third floor. There's also a little something for the rule-breakers: a Japanese-style whisky bar behind an 'Employees Only Sign'.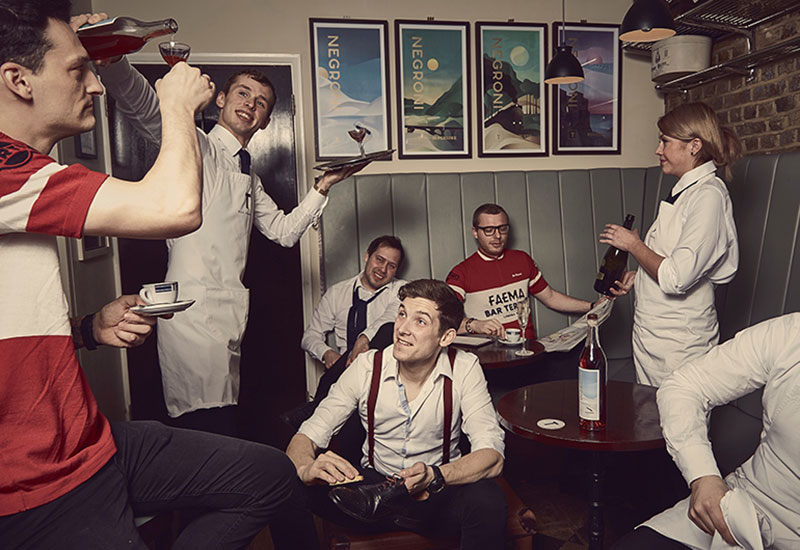 #9. Bar Termini, London
#9. Bar Termini, London
Evolving from cafe to bar as the sun sets, this Soho space serves up simple but brilliant Italian classics such as Negroni (six ways!) deriving from its Roman inspiration (the Termini train station). W bar-termini-soho.com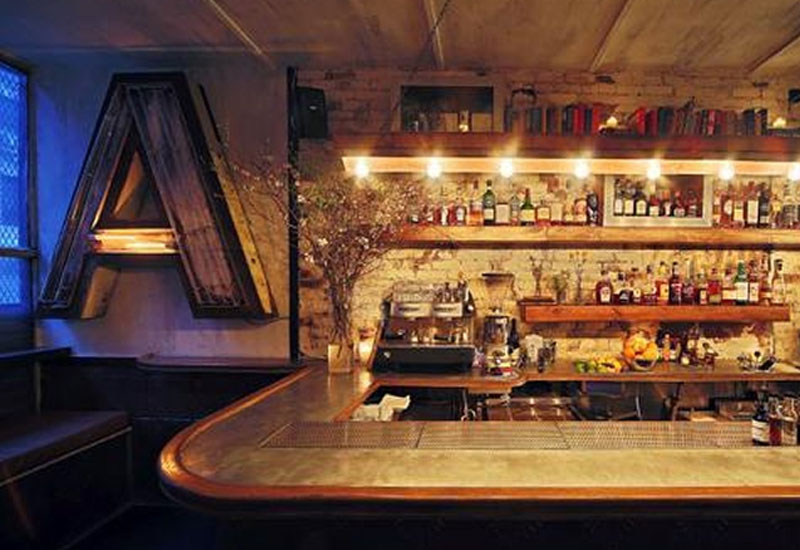 #8. Attaboy, New York
#8. Attaboy, New York
This Lower East Side speakeasy (formerly new cocktail era pioneer Milk & Honey) prefers to let craftsmanship do the talking. There are no rules (or menus) as your bartender will simply conjure the cocktail your heart desires after a short chat.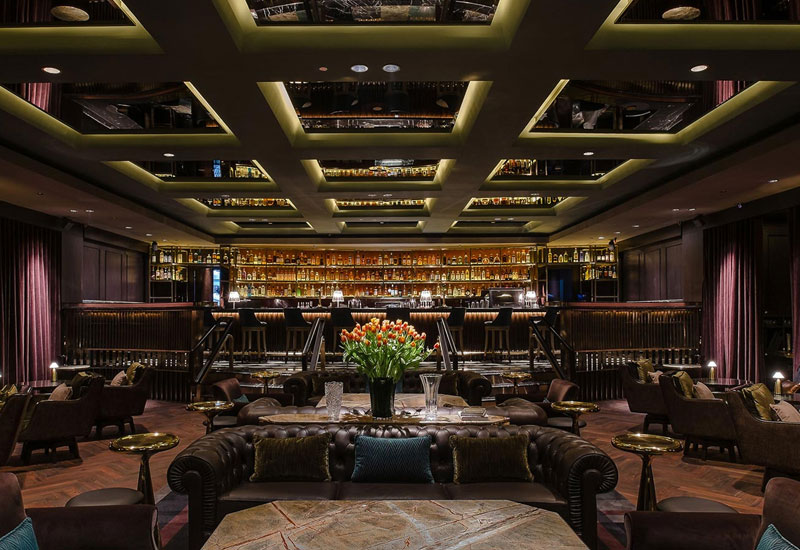 #7. Manhattan, Singapore
#7. Manhattan, Singapore
The Regent's very own is already Asia's Best Bar 2017, and like a true king, it is grand, opulent and historic. This 'American bar' takes the term 'classic' seriously, with cocktails inspired by traditions going as far back as the 16th century. W www.regenthotels.com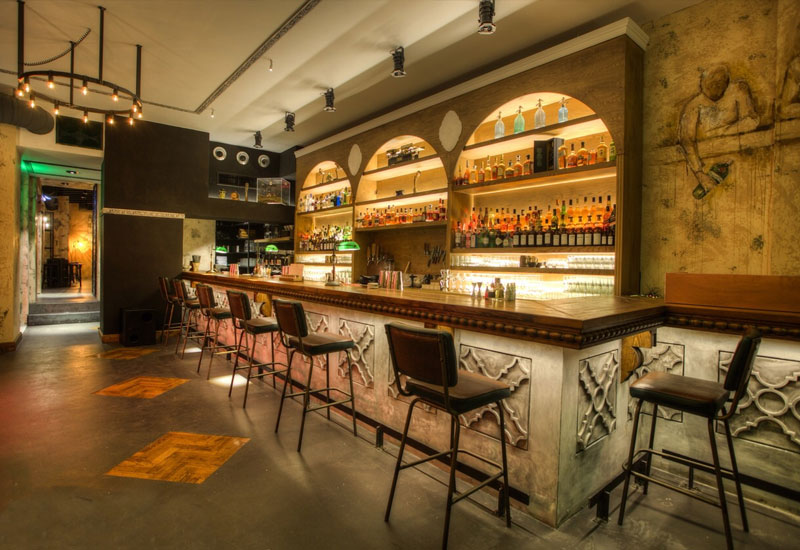 #6. The Clumsies, Athens
#6. The Clumsies, Athens
Don't take the name literally; the cocktails here are cleverly crafted, currently offering the Genesis list inspired by art and Greek words. This bar is a fun spot for dancing, lounging or even playing pool while your own personal bartendar keeps the drinks coming. W theclumsies.gr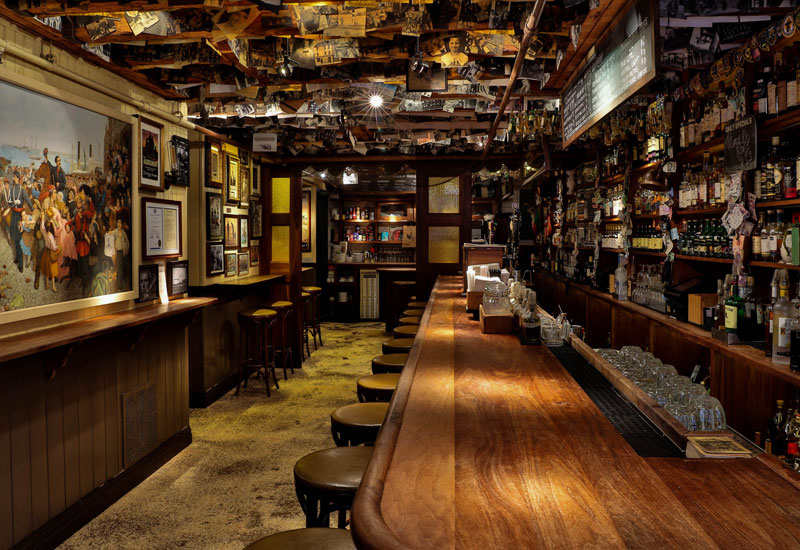 #5. The Dead Rabbit, New York
#5. The Dead Rabbit, New York
This go-to Irish watering hole for Financial District regular and visitors alike was 2016's World's Best Bar. Expect the best of Irish whisky alongside punchy cocktails and a hearty food fare, but also wine and champagne with a salad - there's something for everyone. W deadrabbitnyc.com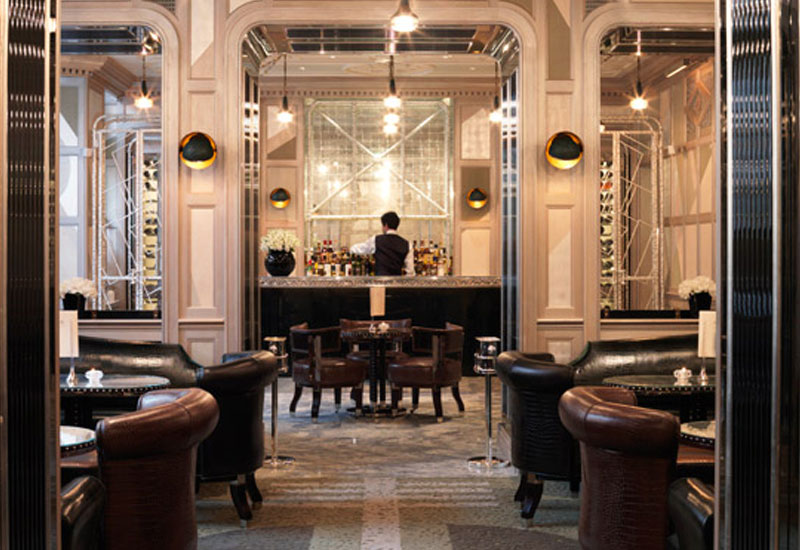 #4. Connaught Bar, London
#4. Connaught Bar, London
A modern classic with Cubist-inspired décor, this bar is home to industry-benchmark Connaught's Bar Bloody Mary, but also wilder concoctions like Tip of the Iceberg (banana-infused gin meets coconut water and lemon liqueur) which are inspired by the bar team's travels. W the-connaught.co.uk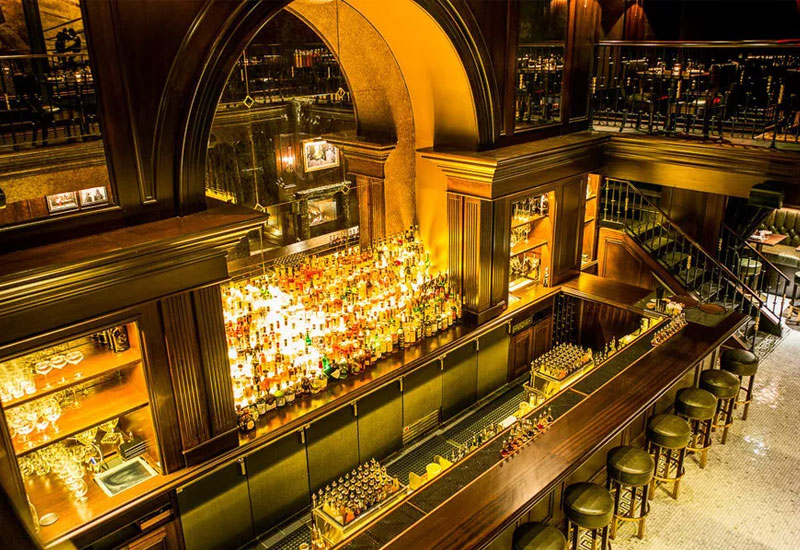 #3. The Nomad, New York
#3. The Nomad, New York
This NoMad Hotel spot has become something of a Big Apple icon - a polished, regal room with its own street entrance and a link to the hotel's original Elephant Bar. Its signature Cocktail Explosions serve 8-10 people playful recreations of the Sherry Cobbler and Whiskey Smash, among others. Oh, and having chef of the world's best restaurant prepare your food can't be too bad either. W thenomadhotel.com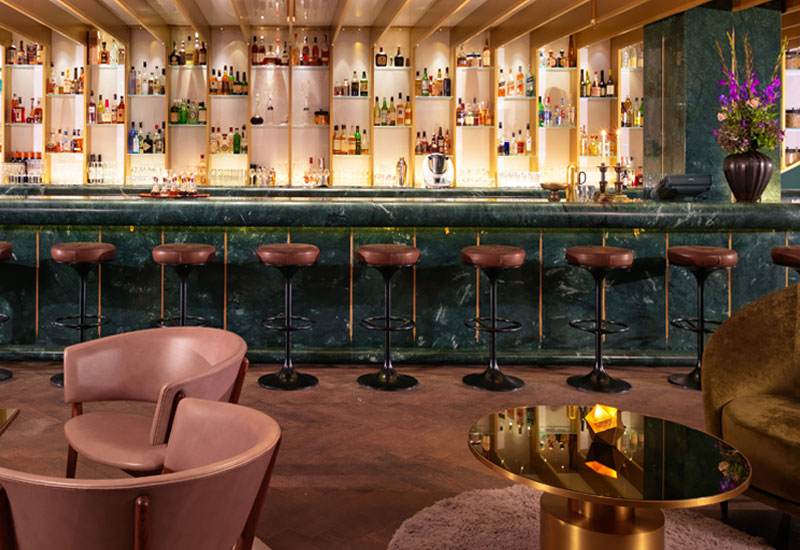 #2. Dandelyan, London
#2. Dandelyan, London
The stylish amalgamation of pioneering drinks, five-star hospitality and sustainable practices makes this Mondrian Hotel bar a standout. It's Modern Botany concept is in its final chapter this year with The Vices of Botany cocktails, telling stories about faith, lust, and money with imaginative explorations of floral influences. W morganshotelgroup.com
#1. American Bar, London
#1. American Bar, London
Taking the crown is this art deco hotel bar known for its famous Savoy Cocktail Book. Despite being in the scene for more than 125 years, American Bar is all about innovation. Something from the the Coast to Caost landmark-themed menu might tickle your fancy; explore the UK through cocktails inspired by the Garden of England (Kent), Art Deco London, Sherwood Forest, the Pennines and even Edinburgh, with typically scotch-based cocktails. W fairmont.com
(swipe left for more)
11. Little Red Door (Paris)
12. Happiness Forgets (London)
13. High Five (Tokyo)
14. Licoreria Limantour (Mexico City, Mexico)
15. Atlas (Singapore, Singapore)
16. Dante (New York)
17. Oriole (London)
18. Broken Shaker (Miami)
19. Candelaria (Paris)
20. Himkok (Oslo, Norway)
21. The Gibson (London)
22. Black Pearl (Melbourne, Australia)
23. Floreria Atlantico (Buenos Aires, Argentina)
24. Operation Dagger (Singapore, Singapore)
25. 28 HongKong Street (Singapore, Singapore)
26. Trick Dog (San Francisco)
27. Sweet Liberty (Miami)
28. Indulge Experimental Bistro (Taipei, Taiwan)
29. Lost & Found (Nicosia, Cyprus)
30. Baba Au Rum (Athens, Greece)
31. Tippling Club (Singapore, Singapore)
32. BlackTail (New York)
33. Jerry Thomas Speakeasy (Rome)
34. Le Syndicat (Paris)
35. Tales & Spirits (Amsterdam)
36. Bar Benfiddich (Tokyo)
37. Employees Only (New York)
38. Schumann's (Munich, Germany)
39. La Factoria (Old San Juan, Puerto Rico)
40. Quinary (Hong Kong)
41. Aviary (Chicago)
42. Mace (New York)
43. Nightjar (London)
44. Linje Tio (Stockholm, Sweden)
45. The Baxter Inn (Sydney, Australia)
46. ABV (New York)
47. Native (Singapore, Singapore)
48. Tommy's (San Francisco)
49. Lobster Bar (Hong Kong)
50. Imperial Craft (Tel Aviv, Israel)
Images courtesy of respective establishments. List source here.