Never say "anything" when asked what you want.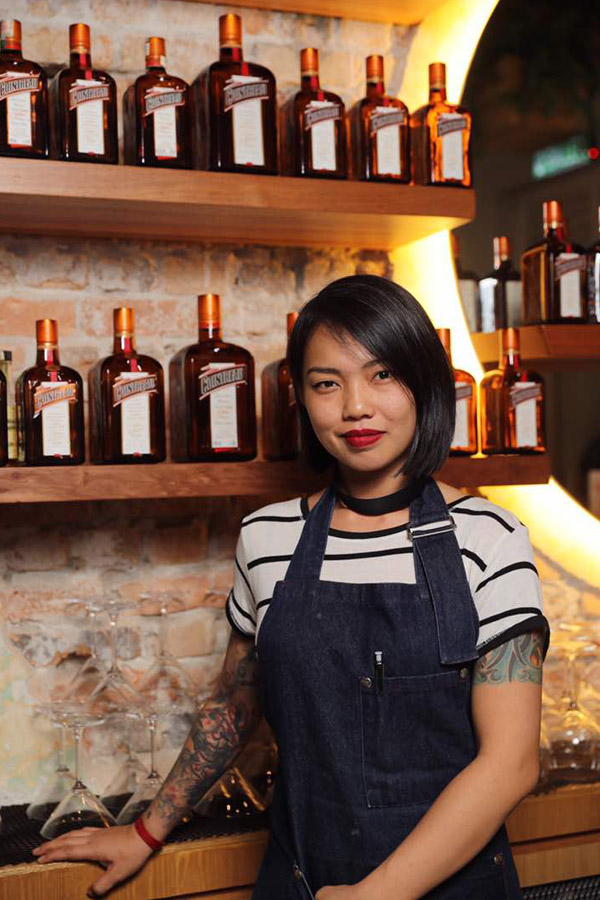 Angel Ng never started out to be a bartender. The owner and mixologist of the popular PS150 cocktail bar in downtown Kuala Lumpur studied mass communication and digital filming in university before embarking on a career path in marketing and branding.
Five years ago, she decided to hit the reset button on her life and tried her hand at mixing drinks – and went on to win the La Maison Cointreau mixology competition in 2014. Fast forward three years and she's gone and won it again this year, a title that will see her representing Malaysia at the regional finals in Vietnam.
In her short but illustrious career as a mixologist, here are 5 things that never fail to get on her nerves, even on her best nights.
Save the clever lines
"I don't appreciate it when male counterparts – guests and colleagues alike – come up to me and say things like "You shake very well" in that leery way. You know what they're trying to get at. I used to just smile it off but these days I tell them off or give them a taste of their own medicine and reply with a quippy, "Do you do it a lot? Is that why you know?"
Know what you want
"It's not helpful when people tell me "anything" when I ask them what they'd like. If you can't figure out what you want, at least tell me two things – your favourite spirit and one taste profile you like, like bitter, fruity, sour, or coconutty. Even telling us your favourite fruit gives us something to work with. If you ask me for anything, I'll give you absinthe or water."
And when you want it
"If you see things are really busy at peak hour, don't ask for elaborate concoctions, like"a cocktail with a whisky base, slightly spicy, maybe with a little milk on the side and perhaps one that ends with a little fruity note." We would love to help you out but it will take time and have you seen the queue? We'll still make it, but it probably won't be the best because we still have 20 other customers to attend to."
Strong isn't the same as spirit-forward
"Very often, we get people sending back drinks claiming it isn't strong. There's a difference between a strong drink and a spirit-forward drink. A good cocktail isn't supposed to taste of the spirit – it's supposed to be harmonious. If you want to taste the spirit, the term is spirit-forward. It helps if the customer knows their stuff, like if they'd like a low ABV refreshing drink or a spirit-forward drink."
We have names
"I don't like it when people clap or snap at me or my staff to get our attention. It's rude. I try as much as I can to educate them that it's not appreciated."
Angel can be found most nights at PS150. Learn more about La Maison Cointreau here.
(Photos: La Maison Cointreau)