"I have probably discovered as much about myself as I have about Dean."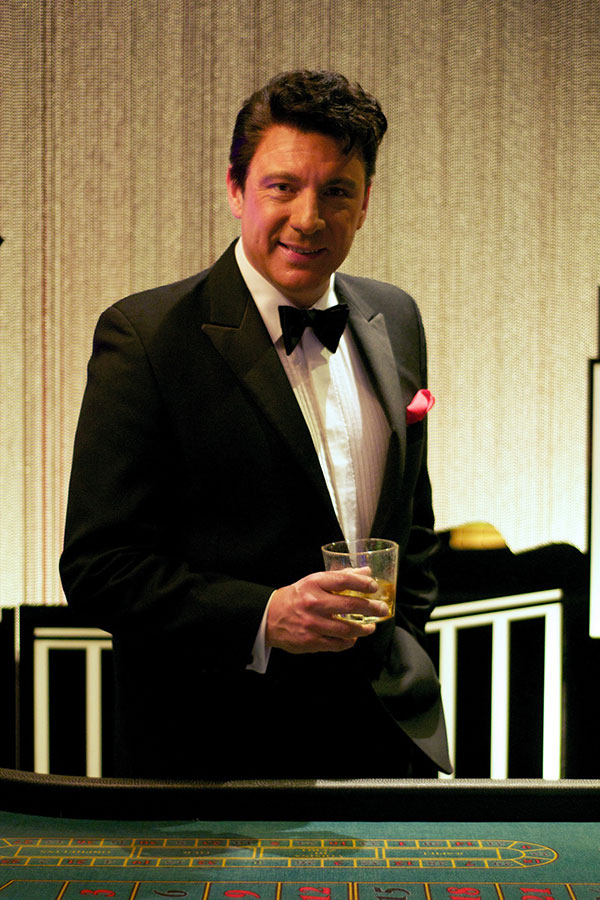 KL, have you heard? On Sunday, July 1 2018, The Definitive Rat Pack will be in town for an unforgettable, one-night-only trip down memory lane.
Nine West End musicians are set to take you on a nostalgic journey through the 60's with hits like I've Got You Under My Skin, Fly Me to the Moon, Sway, That's Amore… and more! To learn more, we got in touch with Mark Adams (who plays Dean Martin) – a man whose showbiz career began with intentions of teaching Physical Exercise.
Q: What first attracted you to musical theatre, and is it the same reason you've made it your life's work?
A: I got into 'show business' almost by accident. I wanted to be a PE teacher but could not get a place at one of the top colleges of the day. Oddly enough, the college got back in touch and said they'd like to interview me for a place on the drama course (I had expressed an interest in drama on my application form; I'd done a couple of school plays).
My PE teacher said to go, get a place then see about moving course: "People always leave after a few weeks!" I went for an interview on my 18th birthday. It was a Friday afternoon and the two drama lecturers/ interviewers had obviously had an extended lunch break and were quite 'jolly.' They asked me who my favourite actor was and rather than saying Laurence Olivier, Ralph Richardson, John Gielgud or Glenda Jackson, I said James Cagney! I could see it threw them a little but then they started nodding to each other thinking "Interesting choice!"
Anyway, I was offered a place, I took it and when I turned up for my first day with 18 girls and four lads I thought "This is for me!"
I had three fantastic years and as a result of it being light of men I got some great roles in plays by Strindberg, Chekhov, Pinter, Albee and Edward Bond. Music came along a little later as we formed a college band which had some success and later toured Germany and Holland. I eventually got professional acting work in musical theatre, which seemed an obvious route to take.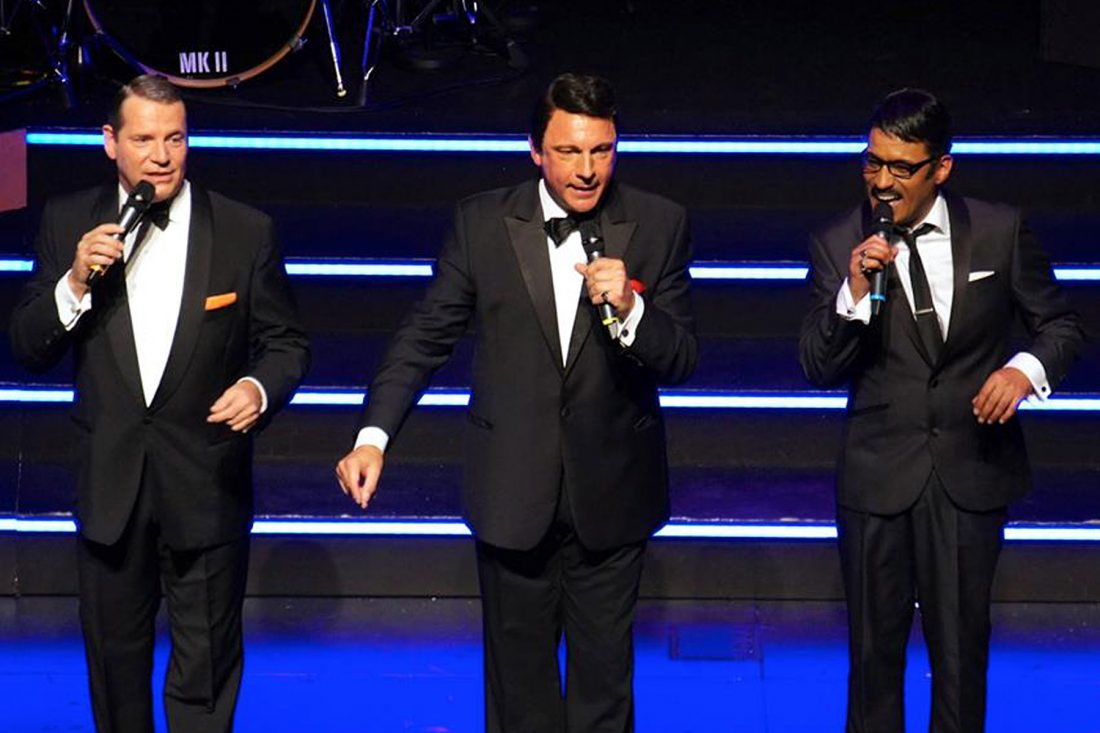 Q: What helps you 'become' Dean Martin on stage? Were you a big fan before taking on the role?
A: I should say the drink but that wasn't the case with Dean nor is it the case with me. I have watched hundreds and hundreds of hours of Dean in live performances, on TV, in film. When I started out playing Dean there was no YouTube! I had to buy old LP records, CDs, DVDs, countless books and biographies.
The voice is key. He had an extremely warm voice with an unusual low vibrato which I try to assimilate. I wasn't necessarily a Dean Martin fan. I do not see myself as a 'tribute artist.' I studied him like any actor who takes on a role of someone who lived. I am lucky that we now have access to so much of his work.
Q: Tell us about your favourite performance as Dean and why it stands out to you.
A: My favourite performance? I should always say 'the next one.' I have been fortunate to play Dean in scores of theatres all over the world. I have performed in nine West End theatres alone which is some kind of record.
If I had to choose, I would say the London Palladium in 2007 when I performed my own show, That's Amore, to a standing ovation. The tour of the USA of the same show two years later was also a highlight. We love breaking into new territories – later this year we'll go to Belgium, Luxembourg, Israel and Poland.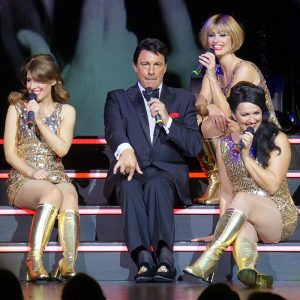 Q: What have you discovered about Dean Martin in your time playing him? What would you say is his largest influence on you, off stage?
A: I have probably discovered as much about myself as I have about Dean. I honestly did not think I would still be associated with this role 16 years after I first played the part. Thankfully, Dean performed well into his seventies, so there is still plenty of time.
I think the key thing for all of us in the show is that we can keep updating it and play these guys into their middle-age period – when they were still having hit records, TV shows, and films, thus gaining them a new legion of fans.
We can sing the songs that they sang as their voices warmed and mellowed: Gentle on My Mind, Strangers in the Night. Mr Bojangles was very much a seventies hit.
Dean's influence on me? Well, to keep working you have to look after yourself. He loved golf, tennis and many other sports. I'm not so hot at golf but I love tennis, swimming and regular trips to the gym.
Q: What's your favourite Dean Martin piece of work, and why?
A: He was so good at everything he did – a multi-million record seller, one half of possibly the most famous double act of all time, and a very good screen actor, whether in comedic roles or films with a much greater depth.
I would say Dean had a similar comeback to Frank when he was cast in The Young Lions. Frank desperately needed From Here to Eternity to jump-start his flagging career. Dean needed The Young Lions as he had recently split from Jerry and made the disastrous Ten Thousand Bedrooms! The fact that both Marlon Brando and Montgomery Clift were insistent that Frank got the role spoke volumes about how he was respected in the industry.
Dean held his own with these two Hollywood superstars and led to more straight roles: Rio Bravo, Some Came Running, The Sons of Katie Elder, Five Card Stud and many more. His TV variety shows, though, have to be my personal favourites. He is so natural, relaxed and brilliant. His show attracted the biggest stars, they worked outside their comfort zone and the results were staggering.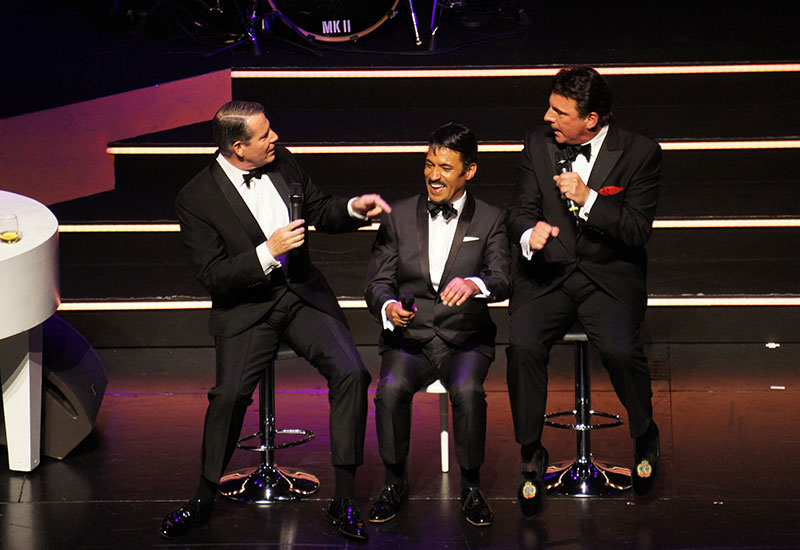 Q: Tell us what goes into recreating that Rat Pack chemistry and showmanship. How do you make it work with Stephen Triffitt and George Daniel Long?
A: I think our chemistry works particularly well because it isn't ever forced. We have known each other such a long time and whilst we don't necessarily socialise away from work, there is an ease and naturalness about working together that puts the audience at ease. You can't buy that!
Q: What can the KL audience expect from The Definitive Rat Pack this July?
A: We have been to KL before but this time we have a special guest in Nancy Sinatra, which is a lovely touch. The audience can expect great music from a fabulous band, great singing, a lot of laughs, a few surprises and an evening of unbridled joy. I know you will enjoy.
Celebrate Father's Day with London's West End's The Definitive Rat Pack on July 1. Book your tickets here and enjoy 10% off tickets with promo code BESTOFBRITISH10M.
Images: British Theatre Playhouse