He was the first designer to helm two fashion houses and an eponymous label, among many other impressive feats.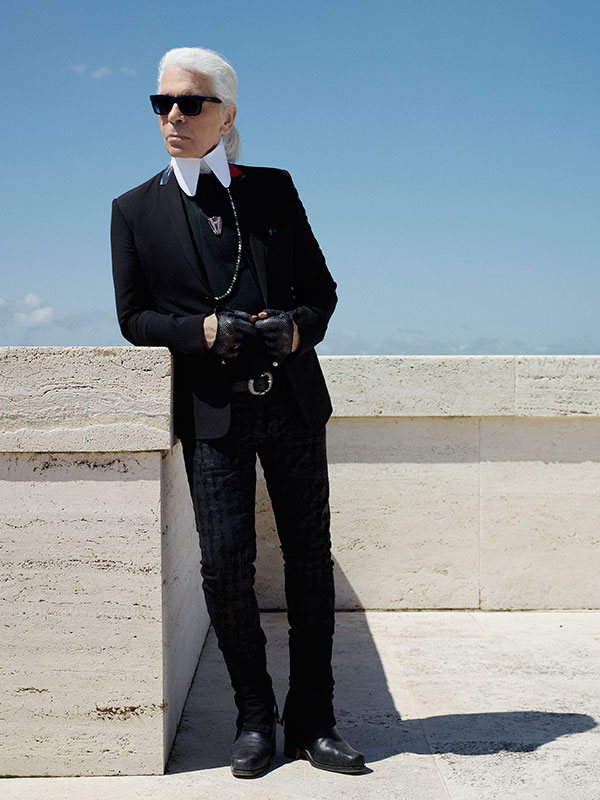 Karl Lagerfeld, who helmed Chanel, Fendi and his namesake label, passed on yesterday in Paris from an undisclosed illness. He was 85, though he had often refused to confirm his age and dated his birth five years later (1938) on his website compared to official records.
The iconic German designer, instantly recognisable by his signature white hair pulled back in a ponytail, dark glasses and fingerless gloves, has long been a prototype of fashion figures.
Born the son of a wealthy Hamburg businessman, he had completed his education at the Lycee Montaigne in Paris and entered the fashion industry as an assistant under Pierre Balmain. From then to the years he famously served as Chanel's creative director, his contributions to the industry are surely immeasurable.
In fact, his influence stretches beyond fashion. During his tenure as a designer, he had also made a name for himself in photography, caricature and art. In honour of the multi-talented Kaiser of fashion, we pay tribute to his legacy through his many firsts.
First designer to helm two fashion houses and an eponymous label
Although it's not uncommon for a designer to helm more than one fashion house today (take Virgil Abloh, for example), Lagerfeld was the first to do so whilst heading creative direction at his label, KARL LAGERFELD.
He was appointed creative director at Fendi in 1965, then took on the same role at Chanel in 1982. Two years later, he founded his namesake brand to hold claim to this achievement. On top of that, his return to Chloe in 1992 meant that he had designed for four of the world's biggest fashion brands simultaneously.
First designer to introduce a perfume without his own label
In 1975, while he was working as head designer at Chloe, he launched an original scent, CHLOE. He was the first designer to boast this feat without his own label at the time.
First designer to collaborate with H&M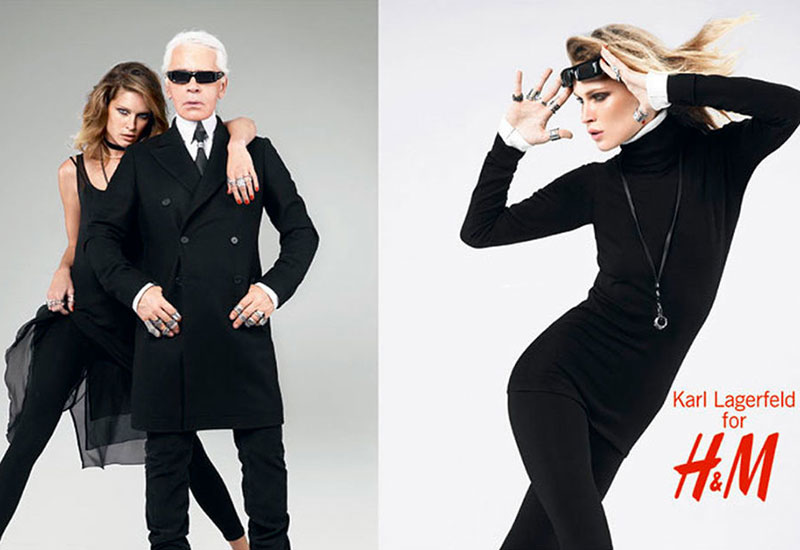 High-street Swedish retailer H&M has released numerous collaborations with luxury designers to date, but it all started in 2004 with Lagerfeld. The sell-out success of his 30-piece capsule on the day it was released could arguably have led to the retailer's subsequent partnerships.
First designer to have two high-fashion shows in a week
Here's a two-in-one first coup: when Lagerfeld unveiled Fendi's first haute fourrure show in 2016, he was also the first (and only) designer to debut two high-fashion shows in a week.
First designer to boast an army of 'brides'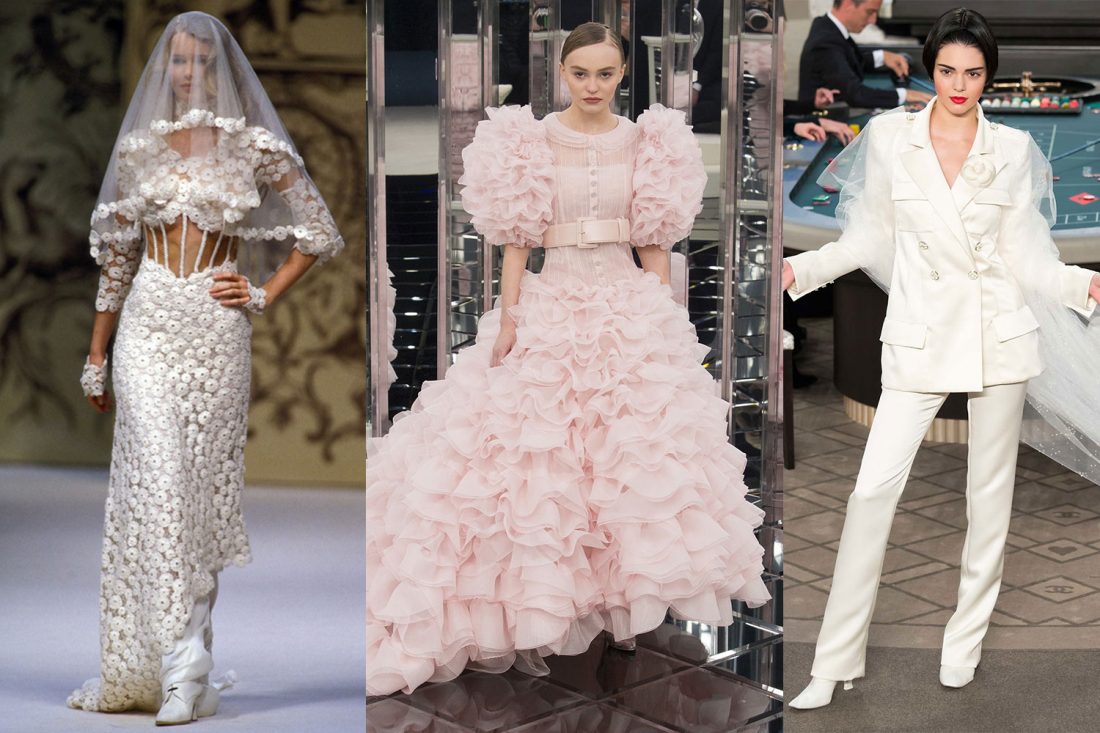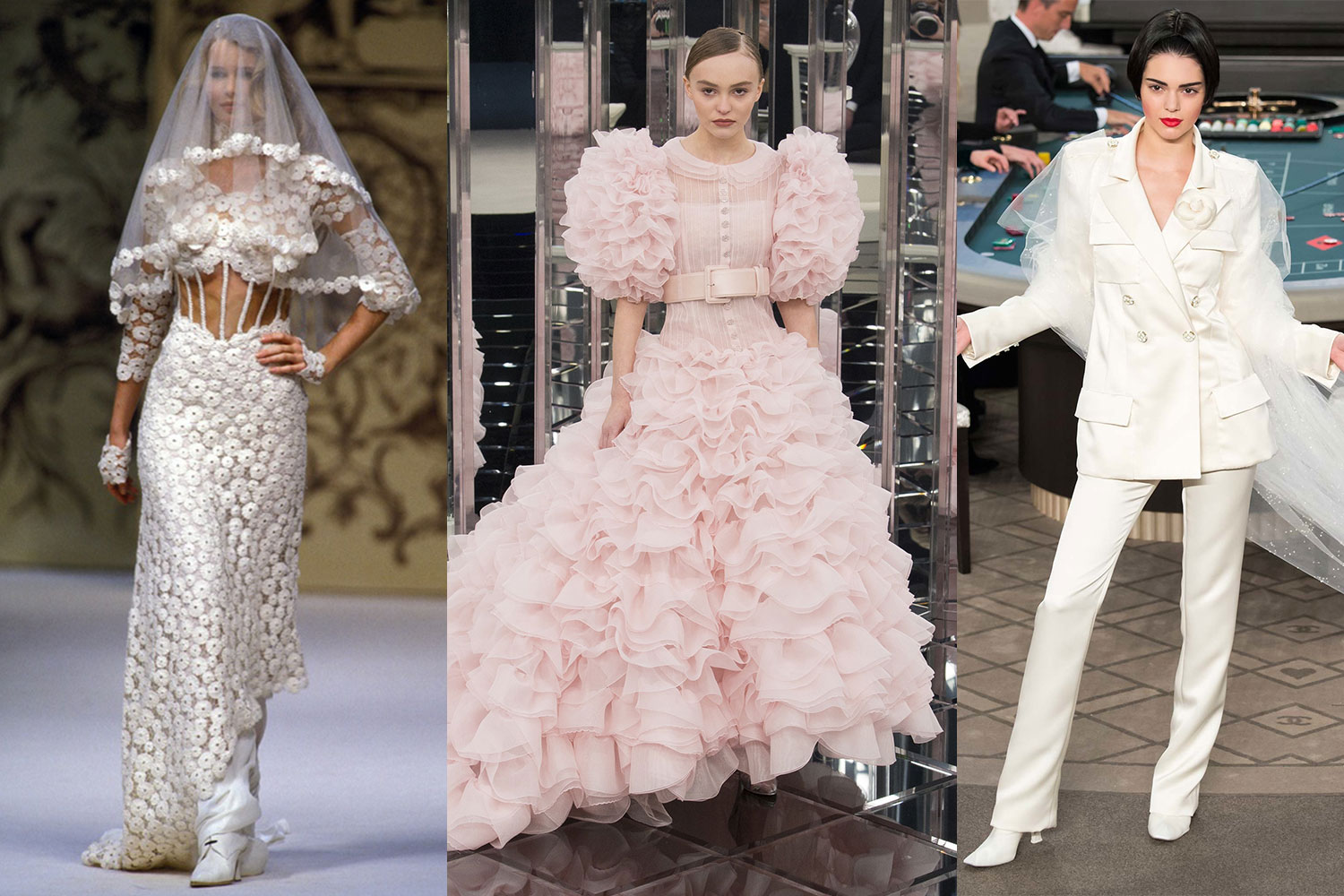 One of the designer's signature moves at Chanel was to close his couture shows with a 'Chanel bride'. It started with Claudia Schiffer in 1991 and included Lily-Rose Depp, Kendall Jenner and Adut Akech in more recent years. This became the buzz of the fashion world every time Couture Week came around – a trend a few other designers have attempted to pick up too. See the Chanel brides and wedding gowns throughout history here.
First fashion designer to photograph Chanel's campaigns
Before Dolce & Gabbana, Reed Krakoff, Hedi Slimane and Tom Ford photographed their own fashion campaigns, Lagerfeld did it first. Well, almost. He admitted to W Magazine that Thierry Mugler had done it years prior to his first photo campaign for Chanel in 1987, but he's largely the one to credit for actually making it a thing today. He has also since shot fashion editorials for several international magazines.
First to collaborate on a makeup collection inspired by a cat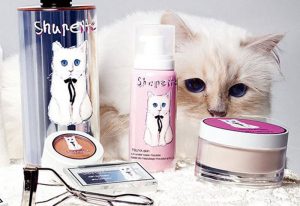 If there's one thing that came close to Lagerfeld's love for fashion, it's his cat, Choupette. He was gifted the Birman feline by French model Baptiste Giabiconi in 2011 and has since revealed, "I never thought I would fall in love like this with a cat."
Choupette's charm had also attracted Japanese brand Shu Uemura, landing the cat its first ever beauty collab in 2014 (which daddy Lagerfeld also worked on). The result was a collection brilliantly dubbed "Shupette", which included eyeshadow palettes, face powder and fake lashes to create the purr-fect cat-eye look.
First designer to institute the Grand Palais for Chanel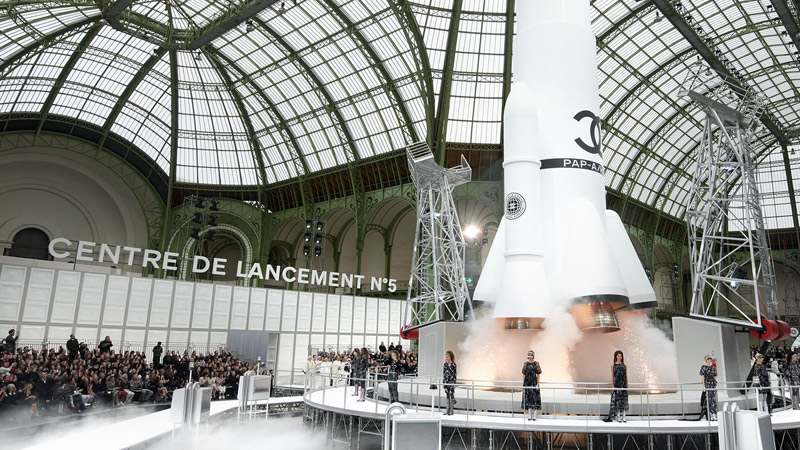 Lagerfeld's love affair with the Grand Palais in Paris was unmistakable. For more than 13 years, the designer had opted to present Chanel's ready-to-wear and couture collections at the iconic heritage and cultural site. It has been transformed into a forest, a tropical utopia and our favourite – a Chanel space station in the past thanks to his wildest imaginations. Last year, the Maison announced that it would sponsor the site's restoration – the first ever since it was established in 1900.
First to receive The Couture Council Fashion Visionary Award
In 2010, Lagerfeld was bestowed The Couture Council Fashion Visionary Award – an honour created specially for him by The Museum at the Fashion Institute of Technology.
According to the institute's president Dr Joyce F. Brown, he awarded for his "tremendous influence and inspiration for our students" and multi-faceted career that paved "a road map for all who aspire to be unbounded in their artistic endeavors".
Thank you, Karl for all of the above and more. Rest in peace.