We're getting our camping mode ready for the collection's launch in selected stores as well as on hnm.com on November 2.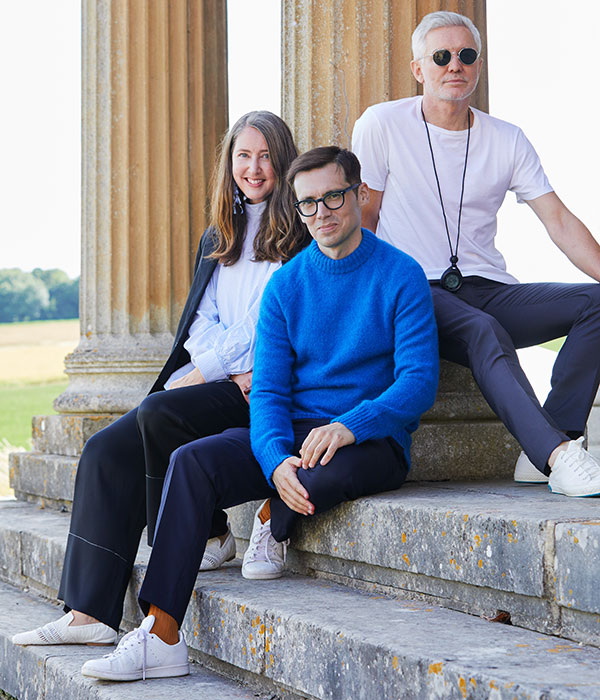 H &M has announced their latest designer collaboration with London-based label Erdem – a brand well-loved by celebrities and fashion insiders alike, including Kate Middleton, Emma Stone and Alexa Chung.
The ERDEM X H&M collection will be available in selected stores worldwide as well as on hnm.com on November 2, so we suggest getting your camping mode ready for a chance to get your hands on their typically fast-selling collaboration pieces.
We got a sneak peek of the collection via a short video directed by none other than visionary filmmaker Baz Luhrmann. "For me fashion is always about more than just clothing, it is a form of expression – a stand-alone art form. I am excited to be collaborating with ERDEM and H&M to reveal the story of this unique collection," he said.
Based on the video, here's what to expect about the collection: Flowy, feminine dresses for the women's collection and classy, structured suits for the men's collection – both centred around a garden floral theme. Watch the video below to see what we mean.
While we can't wait to see the full ERDEM X H&M collection, here's a review of some of our favourite H&M designer collaborations since 2004. Which was your favourite?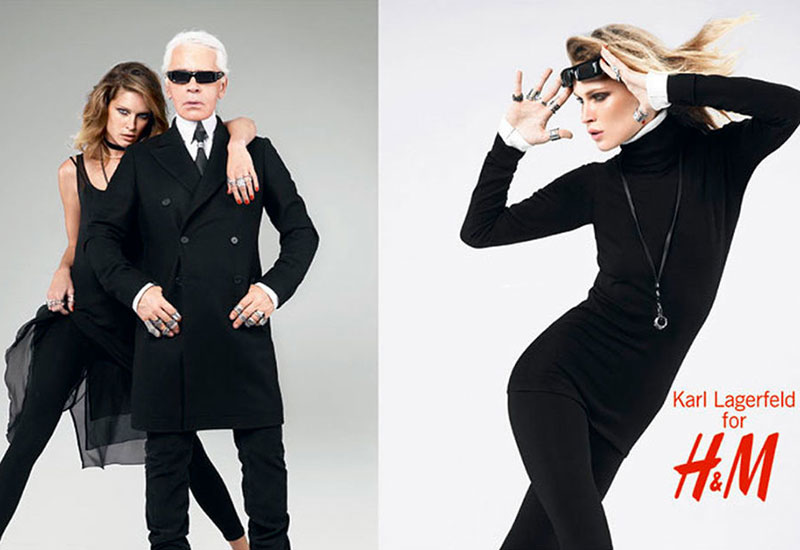 Karl Lagerfeld (2004)
Karl Lagerfeld (2004)
Long before H&M arrived in Malaysian shores, the Swedish retail had its first designer collaboration with German designer Karl Lagerfeld in 2004. The collection featured a capsule range of menswear and womenswear, both of which sold out in less than an hour. One of the key pieces was a T-shirt with Lagerfeld's silhouette printed on it, sold for only $19.90 (USD).
Roberto Cavalli (2007)
Roberto Cavalli (2007)
After collaborating with Stella McCartney in 2005 and Viktor & Rolf in 2006, H&M turned it up a notch (in our opinion) with a Roberto Cavalli collab in 2007. The high-end designer brought his signature bold and sexy designs to the collection, including leopard-print dresses and sequined frocks for women and tuxedos for men.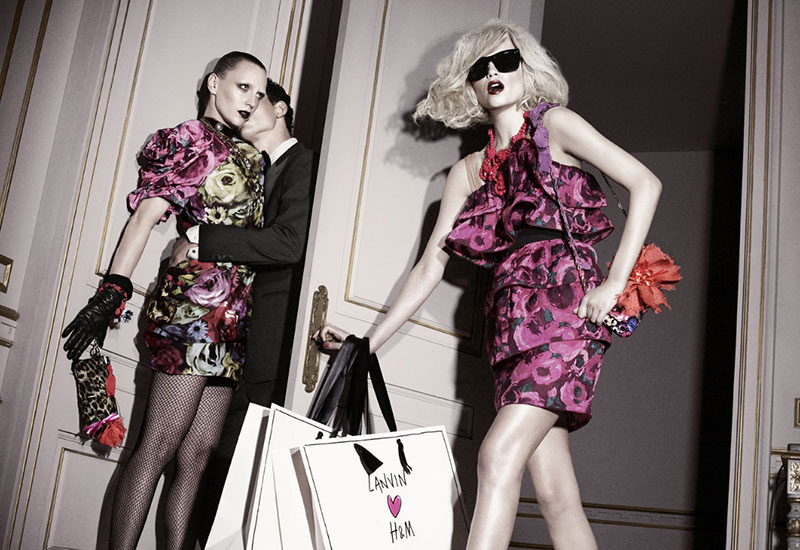 Lanvin (2010)
Lanvin (2010)
A few years down the road in 2010, H&M won our hearts again with their Lanvin collaboration, featuring unique pieces highlighted by jewel tones and voluminous ruffles.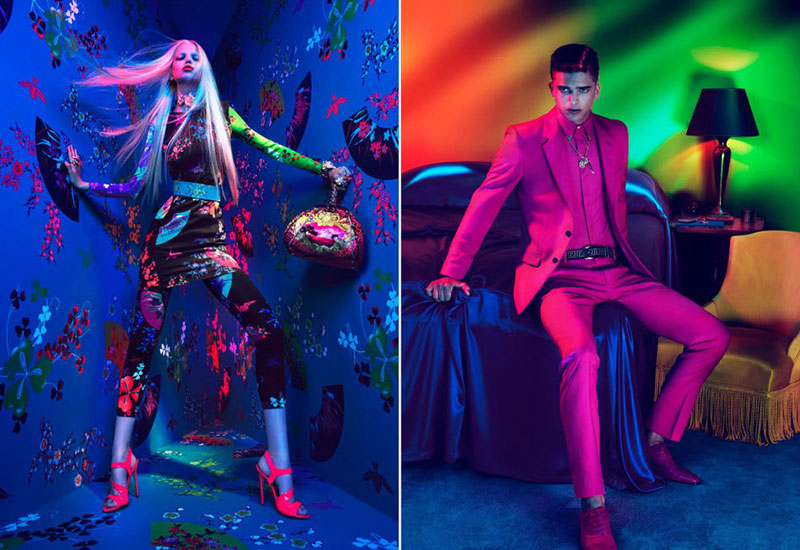 Versace (2011 & 2012)
Versace (2011 & 2012)
Versace X H&M was another great hit in November 2011, so much so that that they brought it back for their Cruise collection in January 2012 after resale prices on eBay sky-rocketed. The range saw a creative clash of colours and prints, even more vibrant and eye-catching than the collections before.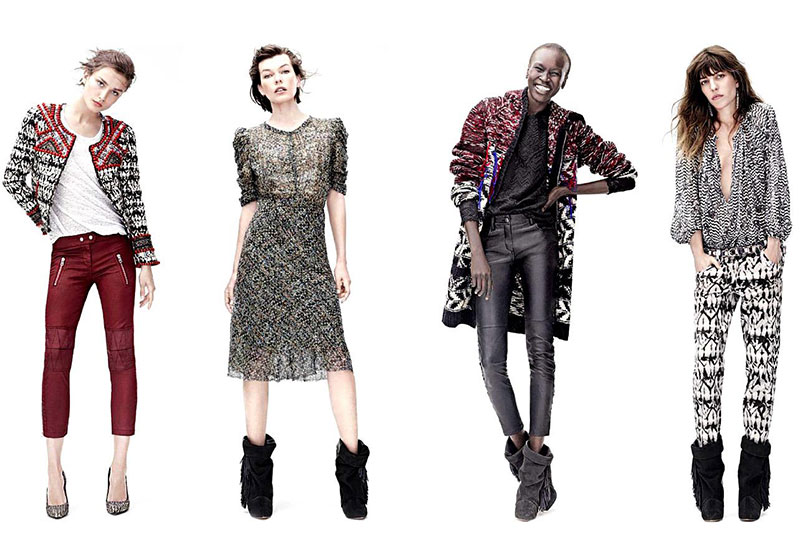 Isabel Marant (2013)
Isabel Marant (2013)
Embellishments, embellishments – that's what we loved about Isabel Marant's collection for H&M in 2013. The French designer breathed Bohemian inspirations into the ensembles while adding texture to knitwear, jackets and pants with intricate embroidery and handiwork, resulting in an ideal Fall/Winter RTW lookbook.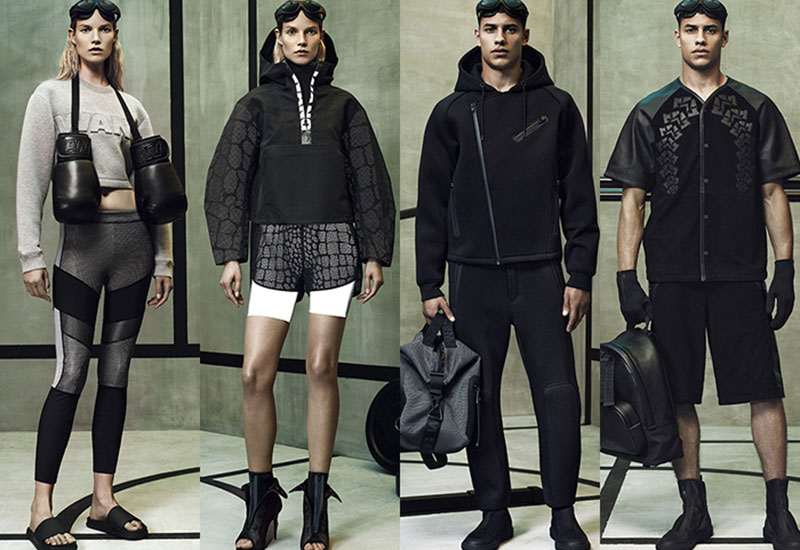 Alexander Wang (2014)
Alexander Wang (2014)
In contrast to the bright hues from the Versace collab, the Alexander Wang X H&M collection was quite monotonous, yet not in a dull manner. Introducing athleisure to H&M fans, this collaboration brought forth many versatile and wearable pieces that remained a staple in closets even after the season was over.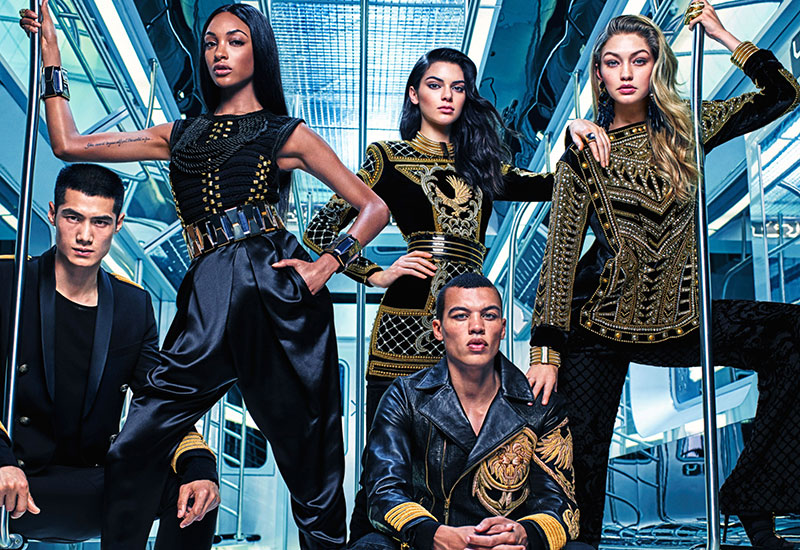 Balmain (2015)
Balmain (2015)
The Balmain X H&M collection was and still is one of our favourite H&M designer collabs to date. Despite the huge success of H&M's previous collabs, this one managed to top them all in terms of sales and popularity. Featuring the elaborately detailed designs Balmain is known for at a lower price point - plus celebrity models Gigi Hadid and Kendall Jenner as the faces of the collection - it's no surprise this collab remains the one the beat in our books.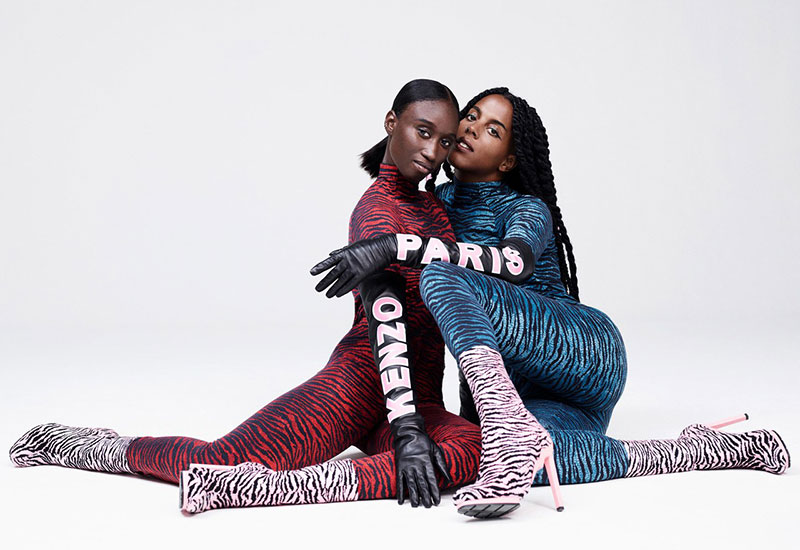 Kenzo (2016)
Kenzo (2016)
Last year's H&M collaboration again (after Versace) saw vivid technicolours and wild prints in heavy layers, true to Kenzo's quirky design approach. From folkloric dresses to reversible shearling jackets to striking gloves and accessories, the collection was arguably one of the most adventurous for H&M so far. Though not for the conservative, it was a huge success and – not surprisingly – also sold out within minutes.