The Proudly Malaysian French Cuisine lunch walked the talk by showcasing 14 homegrown ingredients and 3 producers with a touch of culinary finesse.
On a particularly sunny Tuesday in early October, we were fortunate to share a special meal at the residence of the Ambassador of France to Malaysia. The ambassador stood smiling at the door to greet as many media guests as he could – an indication of the warm reception we were in for at the Proudly Malaysian French Cuisine lunch.
The Ambassador of France to Malaysia H.E. Frederic Laplanche and his executive chef Julien Bartement presented this homage to showcase Malaysian products through some of the most revered techniques worldwide, originating in France. Back in France, buying, cooking, and eating local is very much ingrained in the local food culture as a means to support durable economic and social well-being.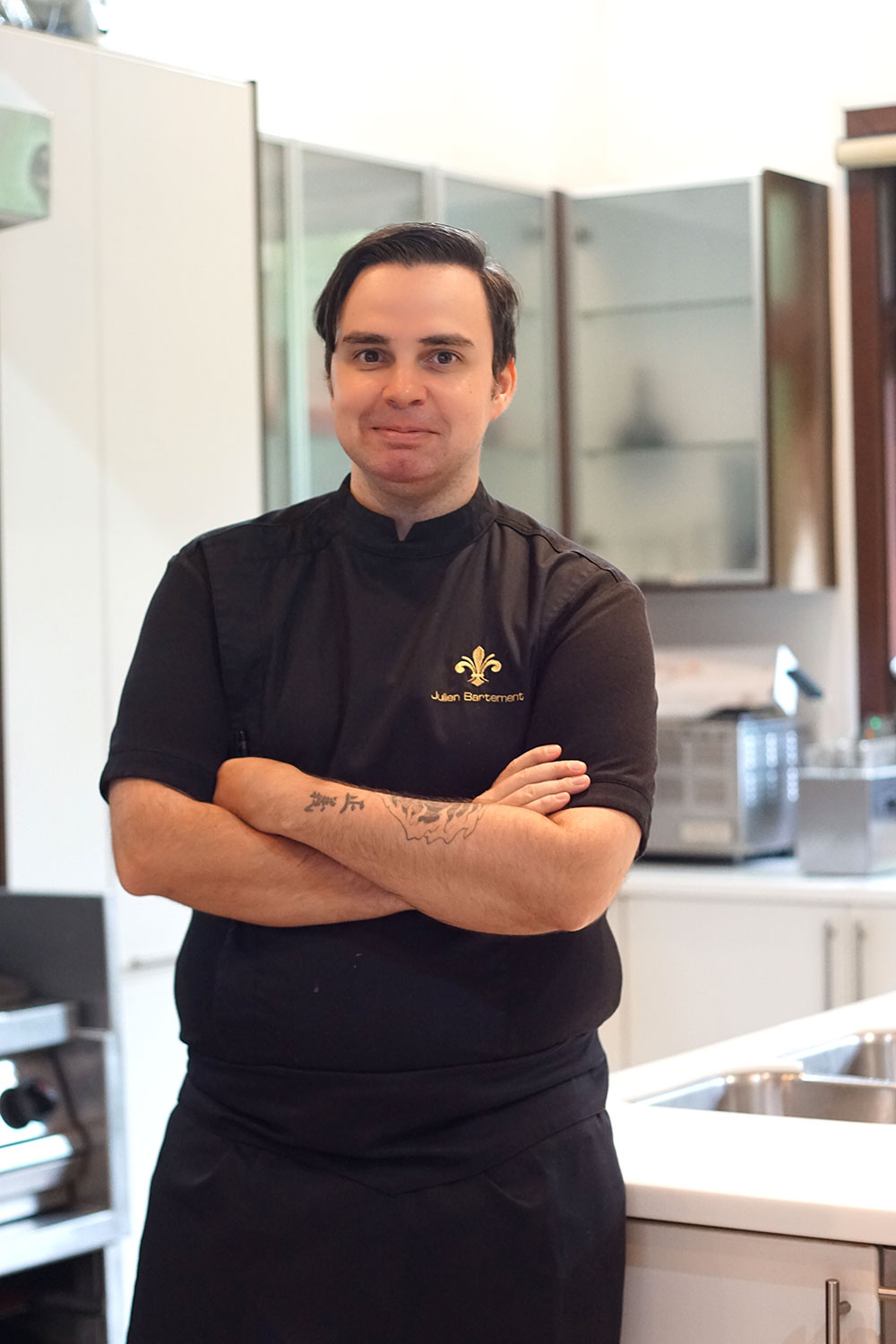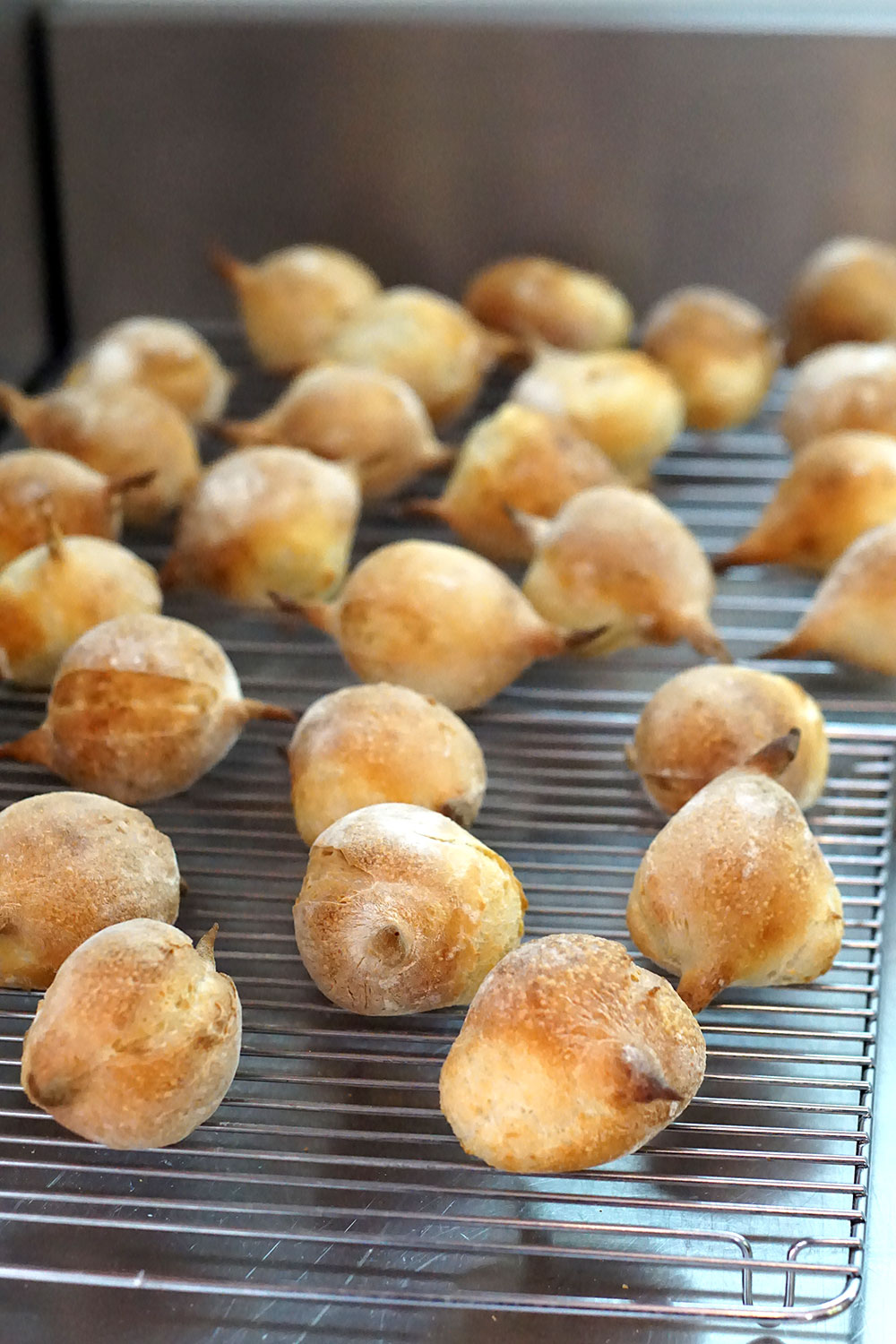 A warm batch of Chef Julien's bread is good enough to eat without butter, yet also makes the perfect accompaniment to a hearty soup.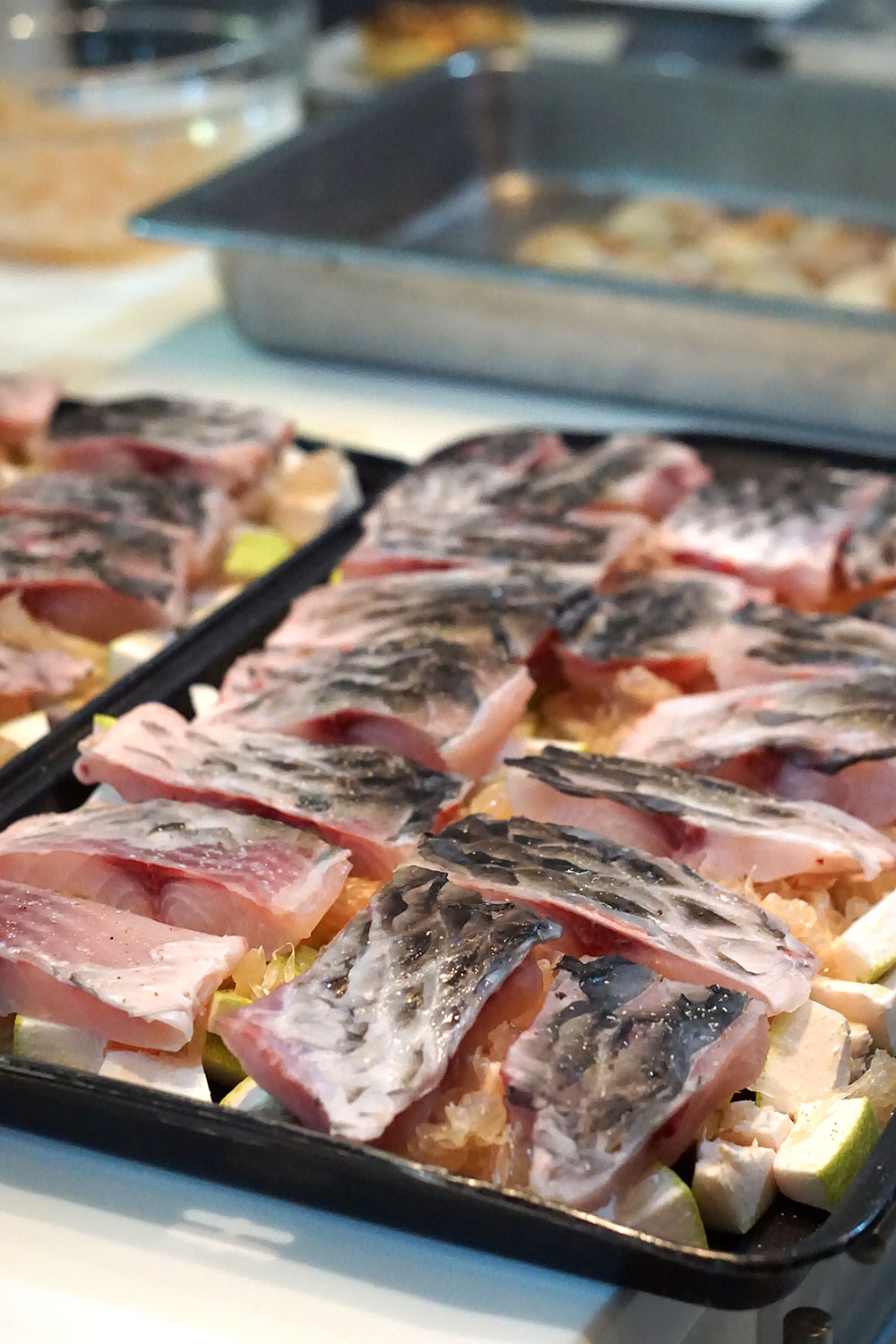 Chef Julien layers the prized empurau with pomelo before slow-cooking, allowing citrus undertones to permeate the soft flesh of the fish.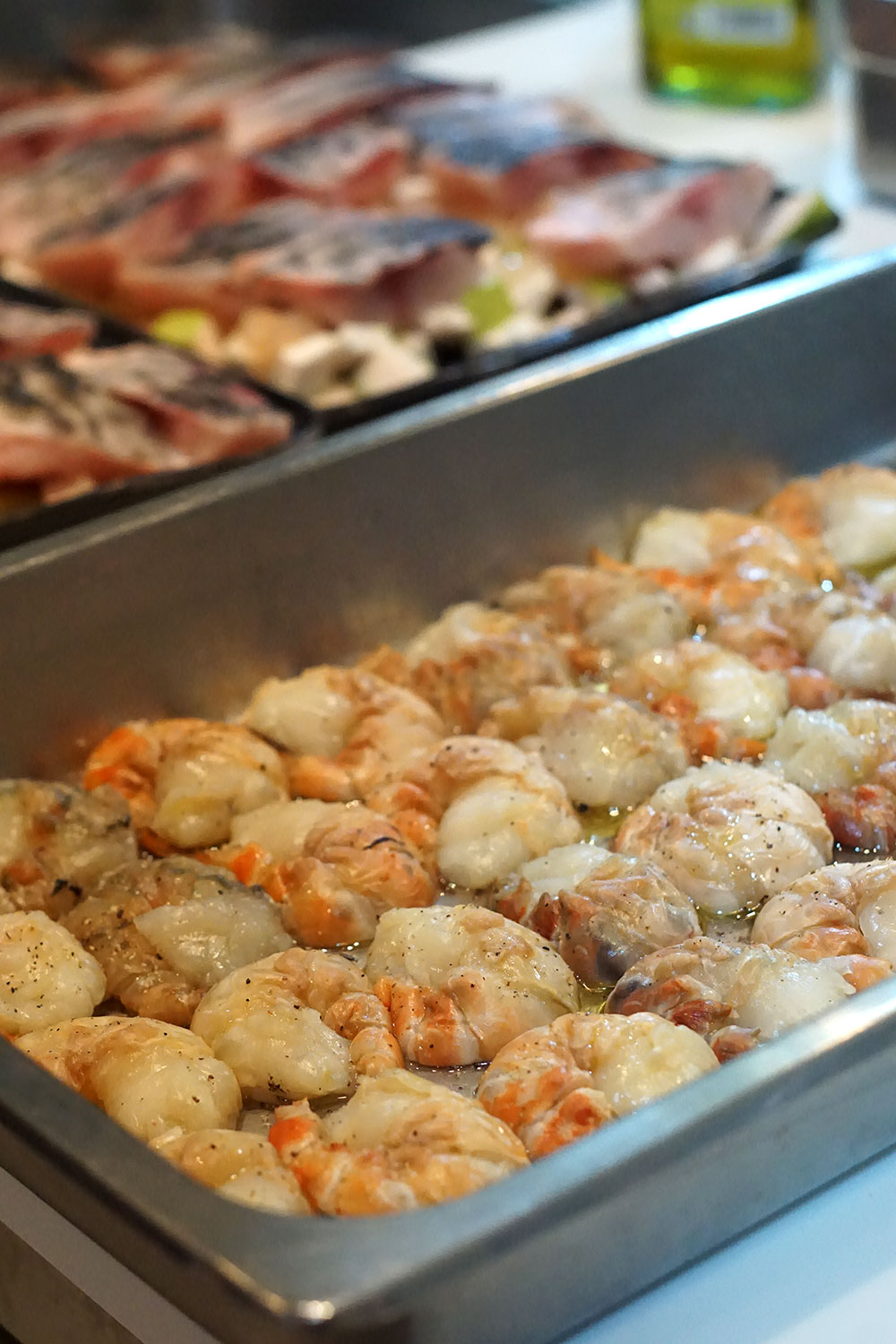 Tiger prawn from Pahang and freshwater langoustine from Sarawak make their way into the wild crab bisque appetizer, creating a tantalizing seafood trio to warm the palate up.
(swipe left for more)
Chef Julien Bartement is no stranger to Malaysia, having sharpened his skill here since 2005 before settling at the Embassy kitchen two years ago. We hear he also polished his English here, as was evident in the delightfully-Malaysian lilt as he explained the 14 ingredients he sourced for our lunch. Bread and seafood were spread throughout his kitchen, as the scent of simmering bisque wafted invitingly in the air.
Mise en Bouche: Caviar from Perak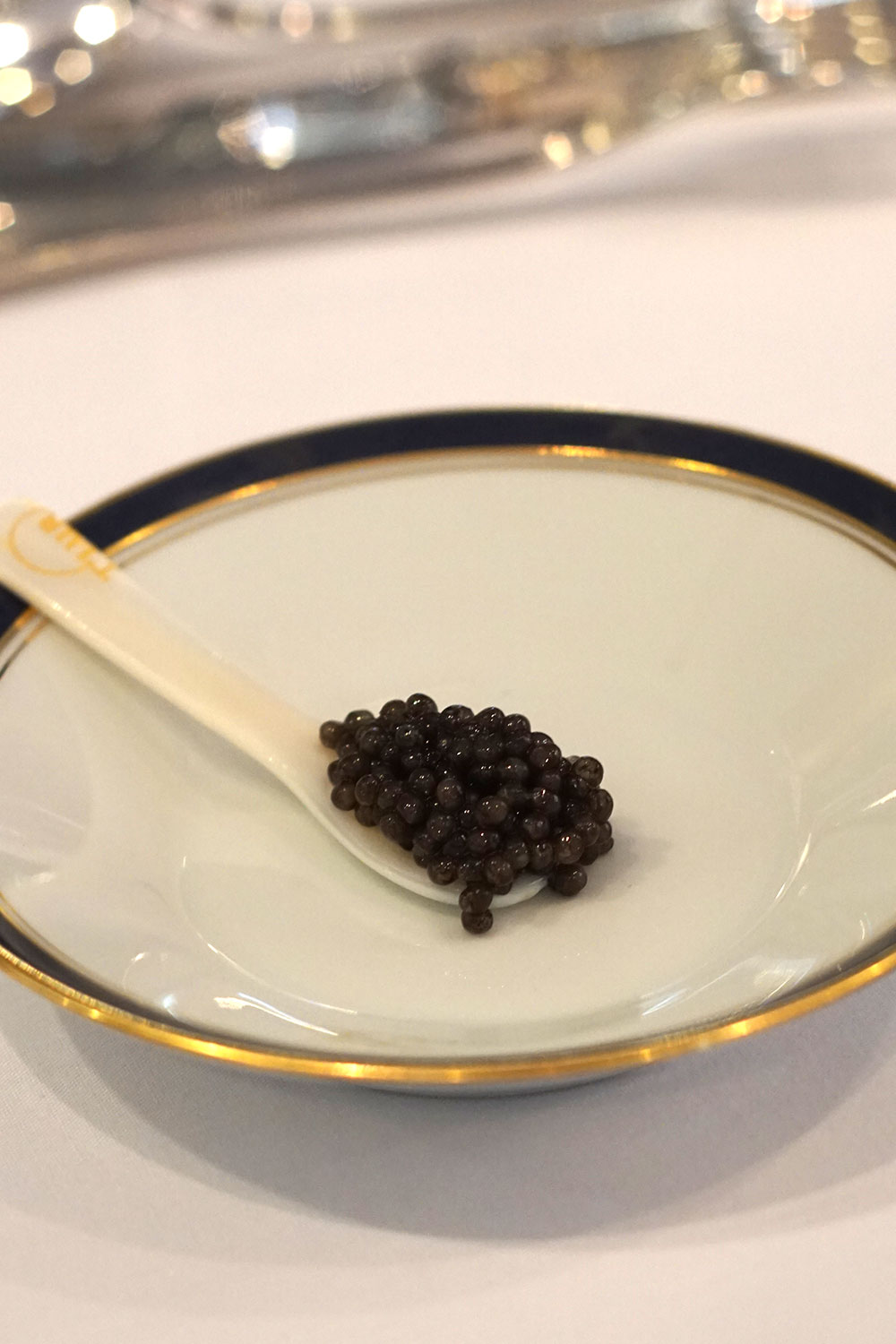 Before we got a taste of that bisque, though, out came petite plates of caviar served on delicate mother-of-pearl spoons. Now, the very existence of this Perak caviar is impressive. T'lur Caviar beat the odds to not only rear this age-old, cold-water fish in tropical waters, but to collect caviar from them – a feat numerous experts did not consider possible for the longest time.
The result? Malaysia's first homemade caviar, bursting with fresh flavour underscored by a gentle brininess that does not overwhelm the senses. Patiently allowing the pristine pearls pop against the roof of our mouth was a rewarding experience that we recommend to the curious foodie and Francophile alike.
Hors d'oeuvre: Medley of Pahang tiger prawn & Sarawak langoustine shrimp in Sabah's wild crab bisque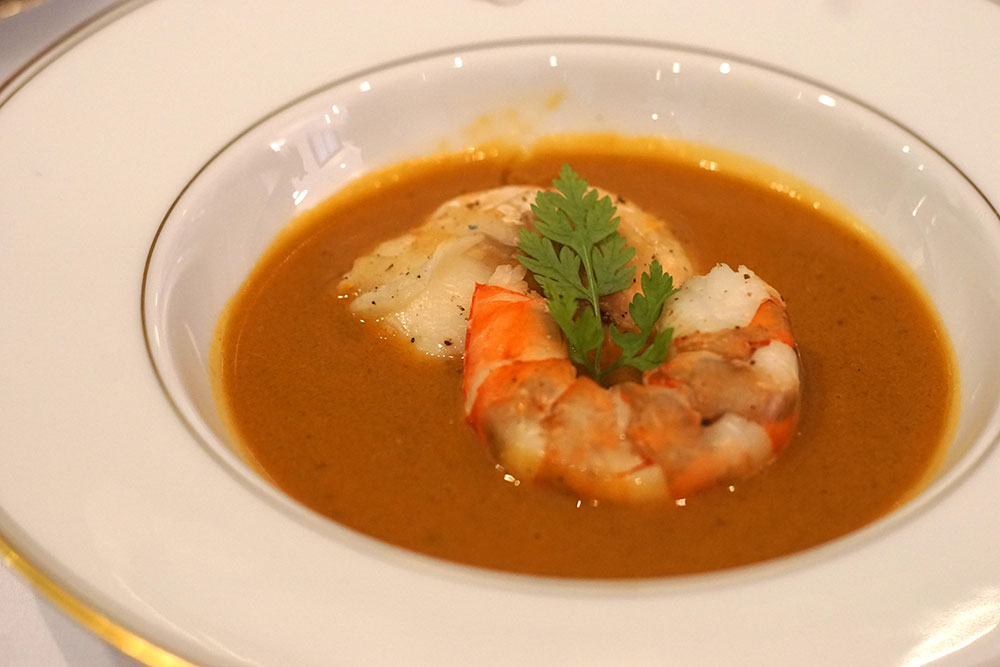 Some of the juiciest local seafood we've had the pleasure of devouring comes swimming in light-yet-hearty wild crab bisque. Chef Julien tells that the unique, sweet flavour brought by the blue wild crab from Sabah makes this dish one of the Ambassador's favourites.
We had several takeaways from this dish alone, the first being the versatility of fresh seafood that we are so privileged to access here in Malaysia. This quality is delectably drawn out by the slow-cooked broth. It is the ultimate display of gastronomic labour of love. "Farmers, breeders, fishermen have hard lives but they have the most important job in our society – to feed us," Ambassador Laplanche said, "which is why it's important for us to support them as much as we can."
Plat Principal: Slow-cooked wild empurau of the Rajang River with Tambun Pomelo, organic highland vegetables & Kedah rice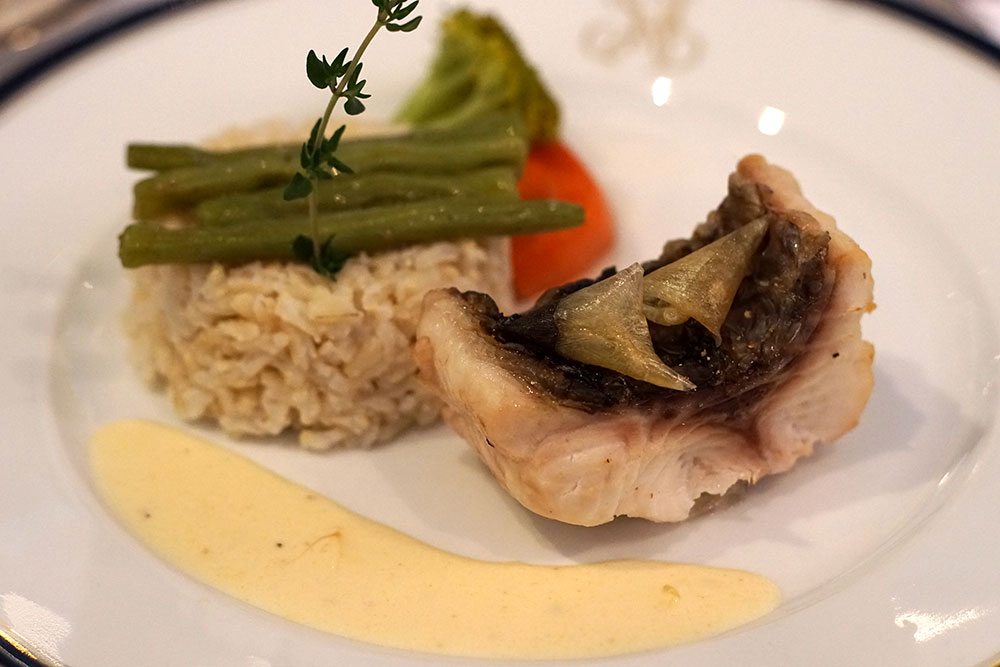 Selecting local produce is also an act of environmental responsibility as it closes the gap between production and consumption, thus reducing carbon footprint.
This is one of the many reasons Chef Julien took pride in procuring the prized empurau fish for our lunch, straight from the longest river in Malaysia. Empurau is known by many names, with King of the River and 'wang bu liao' (Chinese for 'The Unforgettable') topping the list. It is commonly served steamed, as a whole but we enjoyed every bite of the baked version, with its flesh immaculately crumbling off the bone, and its scales served as a deep-fried accompaniment. "Empurau is already fruity, so cooking it with pomelo enhances the flavour of the fish," hChef Julien explained.
Though we found the dash of creamy sauce a welcome treat for the palate, this fish also performs excellently by itself. Completing the plate were vegetables from Cameron Highlands and Genting Highlands, along with organic mixed-grain rice from Malaysia's 'rice bowl', Kedah.
Dessert: Malaysian cocoa show with vanilla sauce and Johor coffee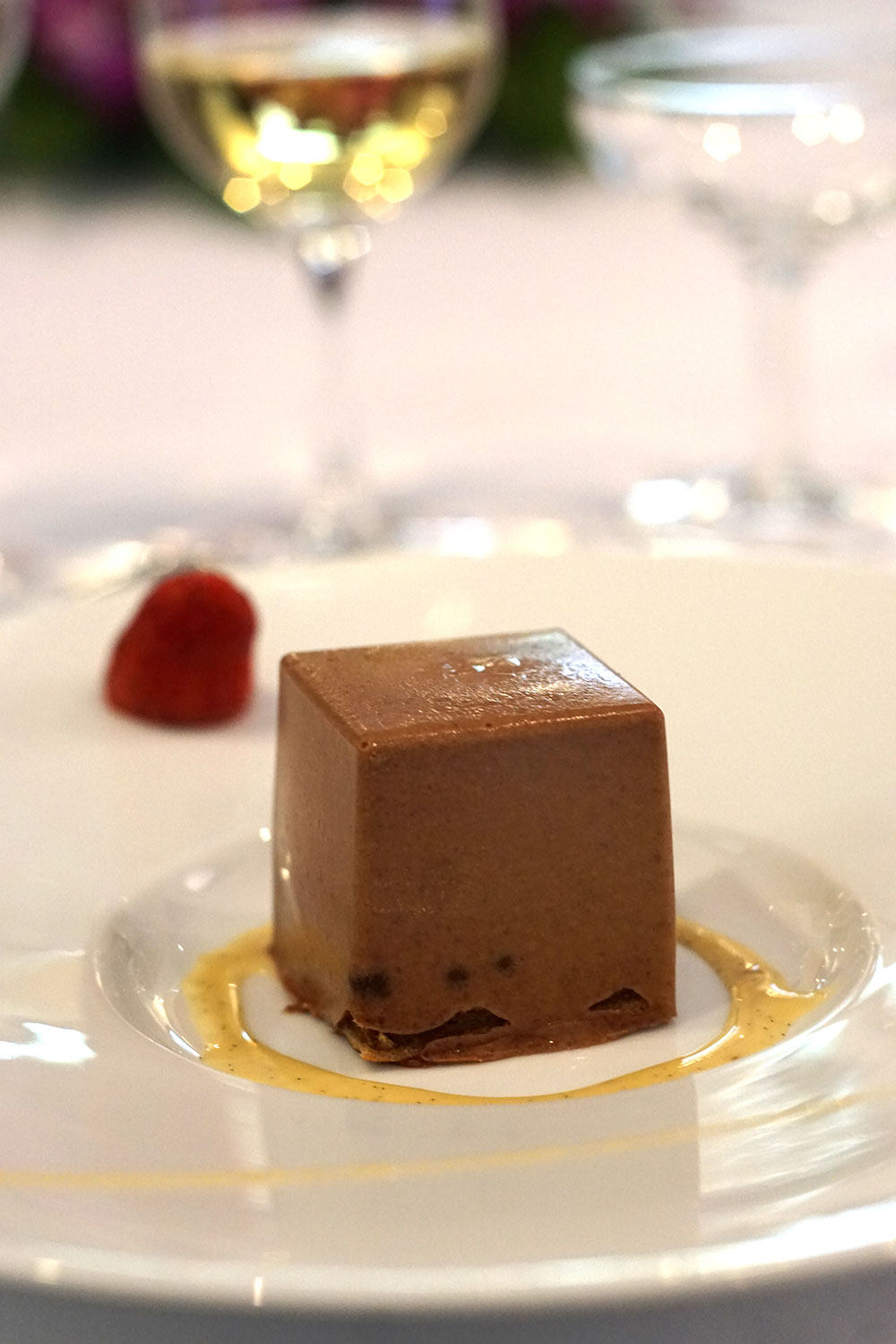 Having two producers of key ingredients in this dessert at the lunch provided insight into a dish that is rarely considered past its taste. Chocolate and vanilla are two of the most popular dessert flavours in the world. While Malaysians do have a sweet tooth, we don't often enjoy these ingredients from our own backyard.
Vanilla has been known to fetch sky-high prices because it is hard to grow successfully. In fact, Vanilla Temerloh was a hobby six years before any of the 200 original trees bore fruit. Since then, this number has grown ten times, promising a generous bounty for the producers next year. If it goes as planned, Malaysia will have her first modern vanilla farm in the near future.
Read more: Why is vanilla so expensive?
Since our first encounter with Chocolate Concierge, the tree-to-bar chocolatier has been embraced by some of the country's finest culinary minds at fine-dining establishments and high-profile events alike. As a homegrown brand, its community factor feeds is key to this advancement. Chocolate Concierge continues its sustainable effort by increasing biodiversity in its farms, which encourages the growth of strong cocoa trees.
The block of chocolate mousse was smooth and creamy, cleverly complemented by a subtle-but-memorable vanilla sauce. This show came with a little secret in the middle: a tinge of coffee from Johor, which elevated a good dessert into a stellar one.
While providing quality ingredients is key, it's the sum of these local treasures that form the future of Malaysia's food culture. And boy, are we excited for it.
Follow France in Malaysia on Facebook and Instagram for more updates.
Photography: Anson Siau