This 6-litre Baccarat crystal decanter is going for RM 318,000.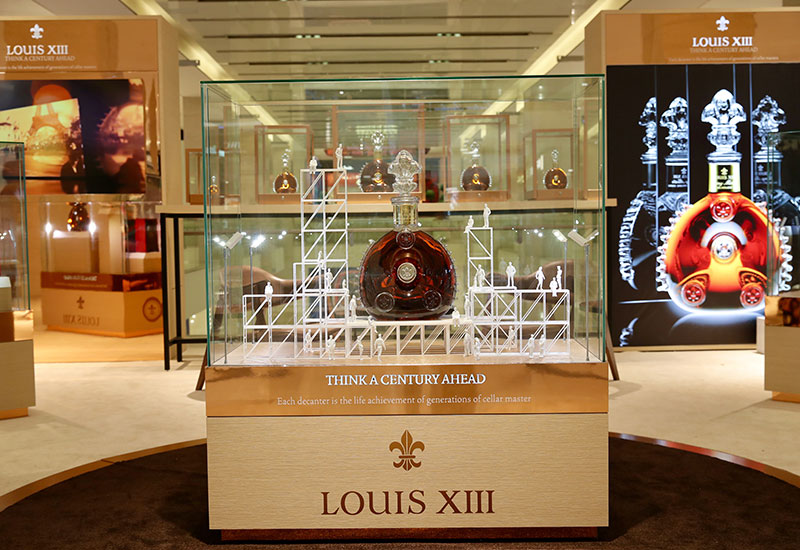 You may have tasted Louis XIII cognac, but you've never seen it like this before.
Louis XIII Le Mathusalem (named after the oldest man to live) is a 6-litre crystal decanter of fine cognac. In a novel feat for the cognac house, 25 master craftsmen have come together to bring this larger-than-life project to life. Each Baccarat crystal decanter is hand-blown in traditional savoir-faire.
"Crafted by hand, no two are exactly alike. Hence, it is a cherished work of art that is exceptionally exquisite. Louis XIII Le Mathusalem is truly the result of a work of art and genius, a tribute to craftsmanship and time," said Tyrel Ball, general manager of Rémy Cointreau Malaysia.
He had just launched Louis XIII Le Mathusalem in the country, where it occupies a space on the third floor of Couture Pavilion. It is being showcased there all month, along with a collection of smaller decanters – all the way down to an classic Louis XIII, which by then appears minuscule.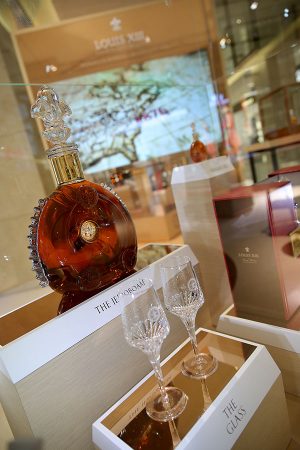 On each crystal decanter is the familiar insignia of French royalty, the decanter itself a work of art fit for presenting Louis XIII cognac. One 6-litre bottle took 10 times more crystal than the version we are familiar with. In the words the company, Louis XIII Le Mathusalem is 'a magnificent achievement that requires savoir-faire, precision, strength and flair.'
Inside each bottle is the rich blend of 1,200 eaux-de-vie, the youngest of which is at least 40 years old.
A limited number of Louis XIII Le Mathusalem is made, each bearing an original number. Each is presented in a luxurious display chest featuring 8 crystal glasses housed in a dedicated case, a serving platter and a pipette. The latter is an ode to the ancestral tasting and serving rituals of the cellar masters.
Louis XIII Le Mathusalem is a grand ode to craftsmanship – one that will cost a select few cognac-enthusiasts RM 318,000 each.
Contact Louis XIII Malaysia at 03-2856 7895 for inquiries or purchases, or log on to the official website to follow the journey.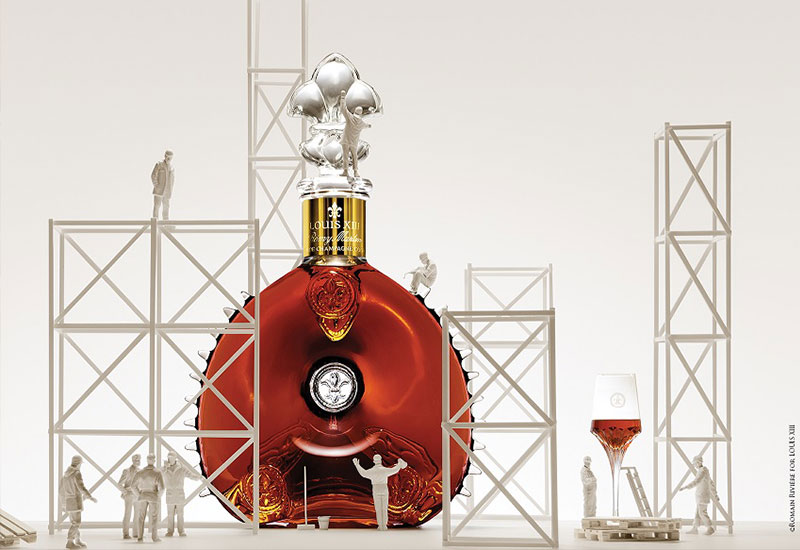 Images: Rémy Cointreau Malaysia