…where beauty possesses a special kind of romantic nostalgia.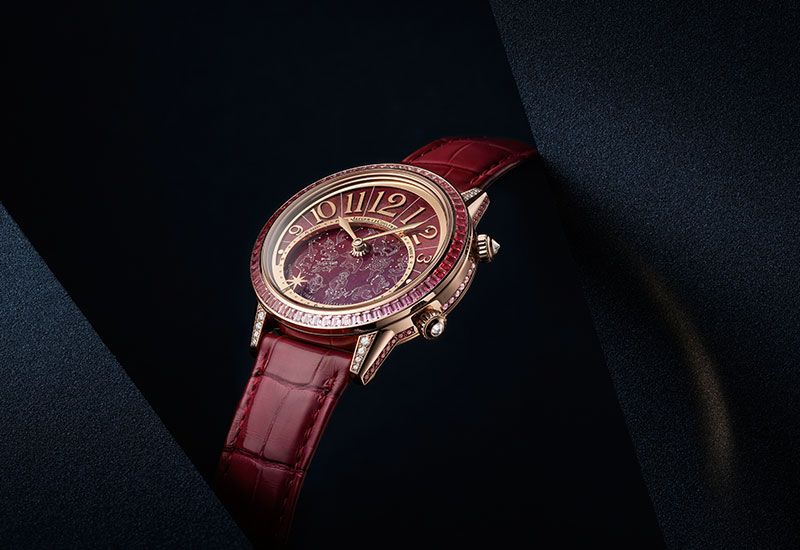 Simultaneously whimsical and precise, Jaeger-LeCoultre Rendez-Vous needs no introduction – but, perhaps a refresher or three would do us good.
These glimmers of femininity arrive in three sparkling new models to join the expansive women's collection, which debuted in 2012. Decorated in guillochage, gems, and painfully intricate artwork, the 2018 additions allow the mind to escape to a place where beauty possesses a special kind of romantic nostalgia.
Let's take a closer look, shall we?
Jaeger-LeCoultre Rendez-Vous Celestial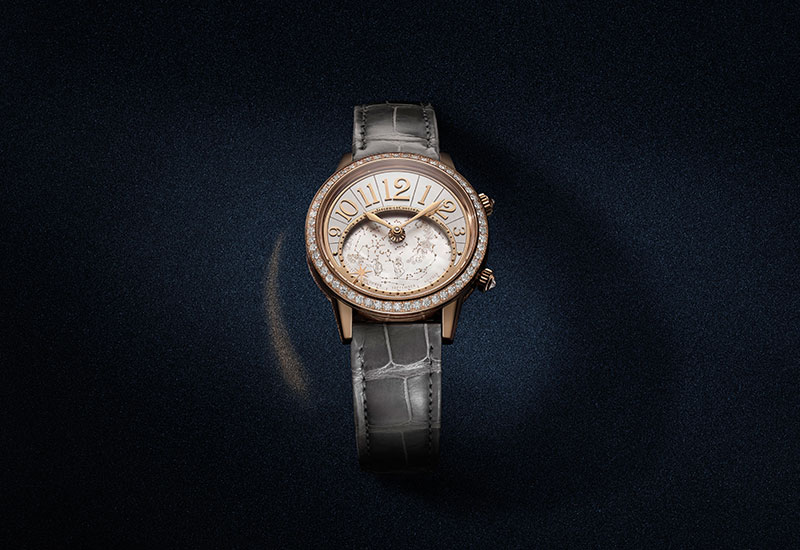 Presented in two interpretations, this introduction marks out a captivating celestial course. Our attention is drawn to the single star on the elaborate yet classic dial.
As it charts the course, the dial displays corresponding constellations and their zodiac signs – drawing fascination in pink-gold or silver. The starry sky is framed by matching bezels of pink sapphires shifting into shades of amethyst, or simple brilliant-cut diamond.
Enameled floral numerals fade into the lower eclipse, which, together with the twelve constellations, come alive in a glittering showcase upon nightfall. This timepiece is powered by the Jaeger-LeCoultre Calibre 809/1.
Jaeger-LeCoultre Rendez-Vous Tourbillon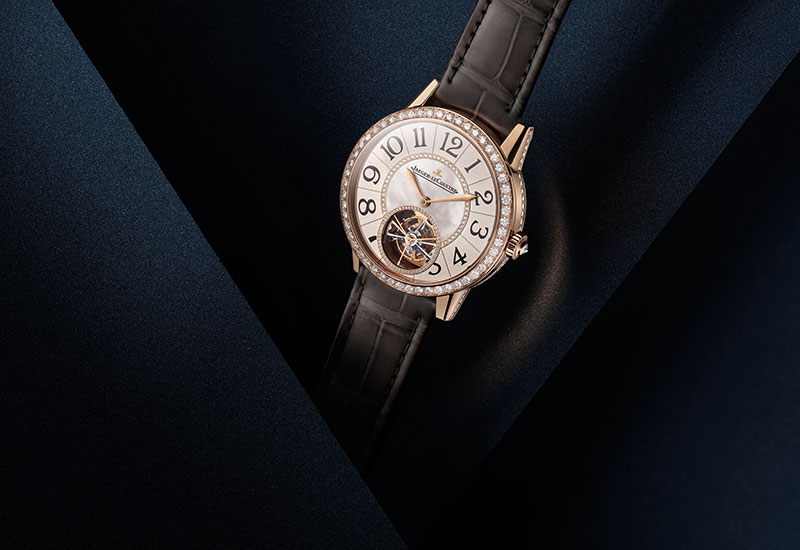 A woman who favours straightforward aesthetic with a horologer's appeal would set her sights on this release, instead. True to its name, its (figurative) centrepiece is a complex system of pedominantly hand-decorated gears.
At first look, the dial is comparitively more structured. Its only symbol of (organised) chaos appears at 6 o'clock – the tourbillon. Its power creates a hypnotic spectacle, highlighted by 215 diamonds hand-set into the dial.
Creating the illusion of suspension, its balance wheel oscillates to complete one revolution every 60 seconds. It is fittingly made with the Jaeger-LeCoultre Caliber 978.
The Rendez-Vous Tourbillon earns an extra sparkle of femininity with its pink gold dial, shimmering in mother-of-pearl embellishment. All three releases frame the passing of time in an enchanting manner, proving that precise doesn't have to come at the expense of pretty – especially where JLC is concerned.
Explore the entire Rendez-Vous collection on the official site.
Related: Inside the Manufacture Jaeger-LeCoultre, the heart of watchmakers for watchmakers
Images: Jaeger-LeCoultre