Honouring a man who's led an extraordinary life despite the odds, Oris commemorates the US Navy's first African American master diver with a Carl Brashear Limited Edition of the hugely successful Divers Sixty-Five.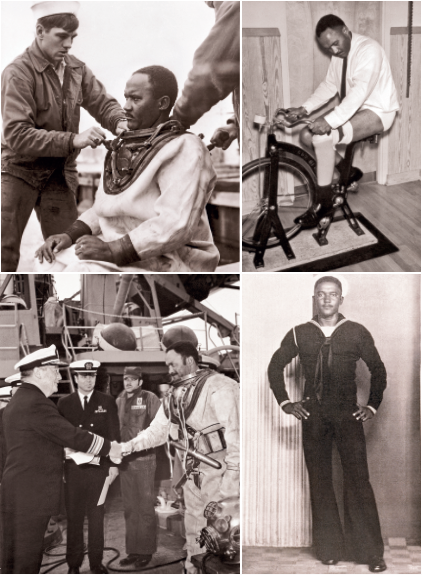 Against all obstacles
At 17 years old, Carl Brashear boarded the ships of the US Navy in 1948 in hopes of being able to serve his country. Little did anyone know that this young African American would be the first to attend and graduate from the Diving & Salvage School.
Brashear was subjected racism and hostility on account of his race. Throughout his tenure in diving school, this brave soul was determined to prove his ship mates wrong with the sole aim of giving his best to the Navy. Indeed, he did.
Courage without bounds
Today known as the Palomares incident, a B28 nuclear bomb got lost of the coast of Palomares, Spain in January 1966. Brashear was serving aboard the USS Hoist (ARS-40) when it was dispatched to find and recover the missing bomb for the Air Force.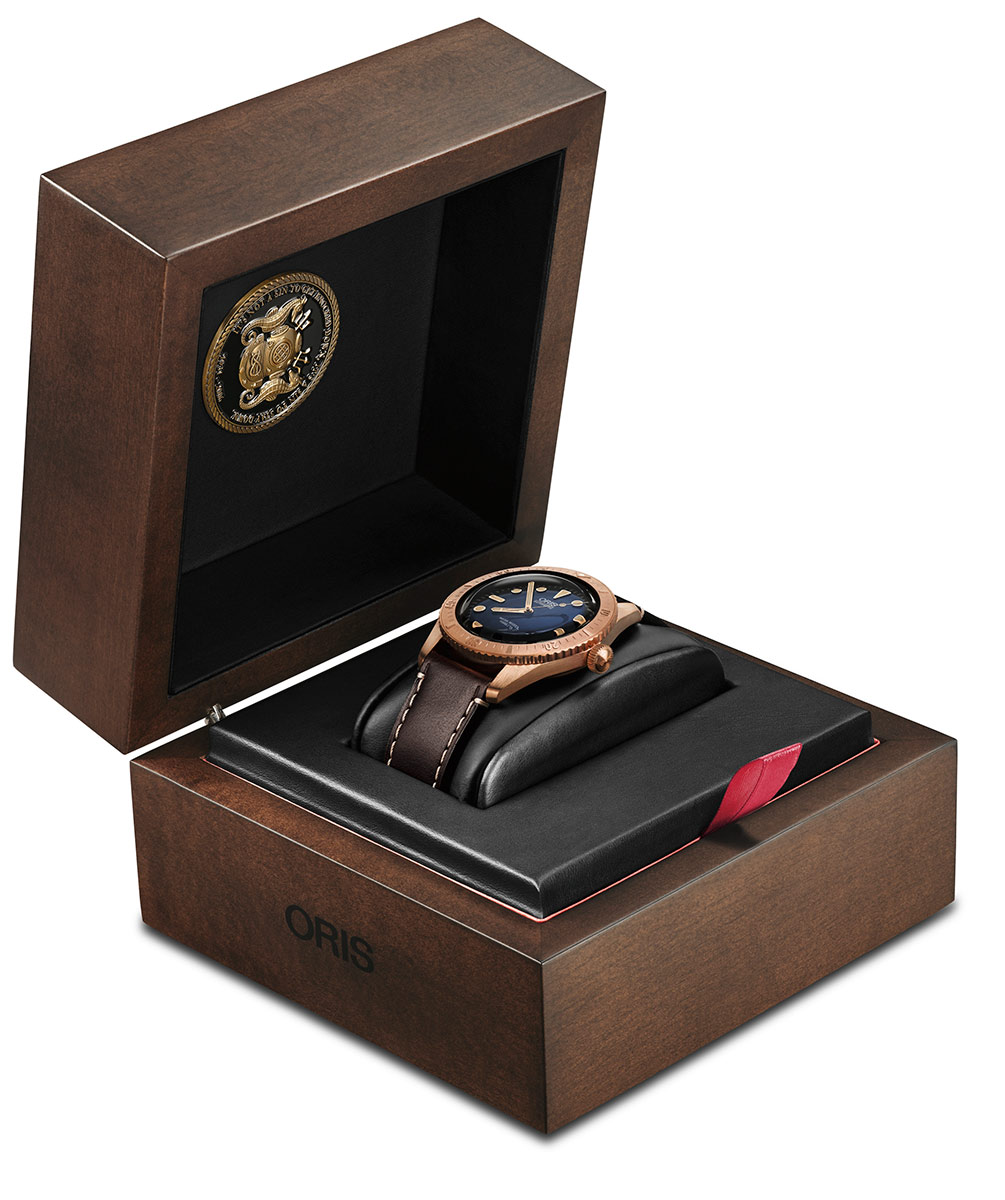 Once the warhead was found after two and a half months of searching and Brashear was assigned to retrieve it, a pipe struck his left leg below the knee, nearly shearing it off. Unfortunately, due to persistent infection and necrosis, his lower left leg had to be amputated. Nonetheless, his service in helping to retrieve the bomb was recognised with a Navy and Marine Corps Medal, the highest Navy award for non-combat heroism.
Brashear did not let this situation stop him from going into the waters, either. In fact, after an exhausting period of rehabilitation, he transferred to the Harbor Clearance Unit Two, Diving School, in 1967 to prepare his return for full active duty and diving. With blood, sweat and tears, Brashear became the first amputee diver to be decertified as a US Navy diver in 1968 and later qualified as a Master Diver in 1970.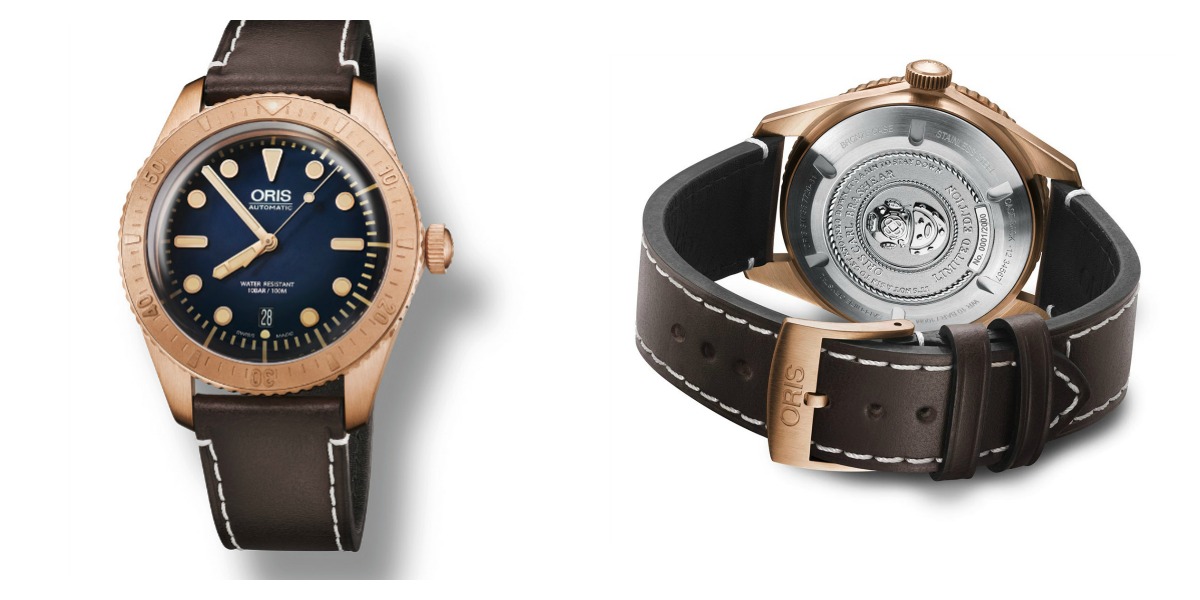 An honour well-deserved
It's been almost a decade since Brashear passed away, yet his distinguishable 30-year career in the U.S. Navy remains a legacy till this day, including a Hollywood film in his memory. For Oris, Brashear's living testimony was only too perfect to miss, hence the Oris Carl Brashear Limited Edition watch.
It is the first watch from the brand to be made in bronze, a naturally ageing material that was used in deep-sea diving helmets during Brashear's time. Despite the new element integrated into the watch's make, it takes on the aesthetic of the Oris Divers Sixty-Five in a 42mm diameter dial, where the bronze slowly takes shape in an increasingly darkening copper shade as time goes by. In fact, not all the 2,000 pieces of this dark blue, curved dial pieces will 'age' the same way — with such unpredictability with the bronze's chemical reaction with carbon dioxide and moisture, each Oris Carl Brashear Limited Edition piece will not only develop a unique patina, but also a unique relationship with its owner.
In line with Brashear's legendary achievements in the US Navy, the watch's unidirectional rotating bezel possesses a raised minute scale for tracking diving times, something that is only too familiar within the Oris family archive of diver's watches. What's more, Brashear leaves a mark on the stainless steel case back with his helmet as well as a signature quote from the man himself, "It's not a sin to get knocked down; it's a sin to stay down." What wise words, and what a piece to own that pays tribute to a man whose convictions changed the course of history.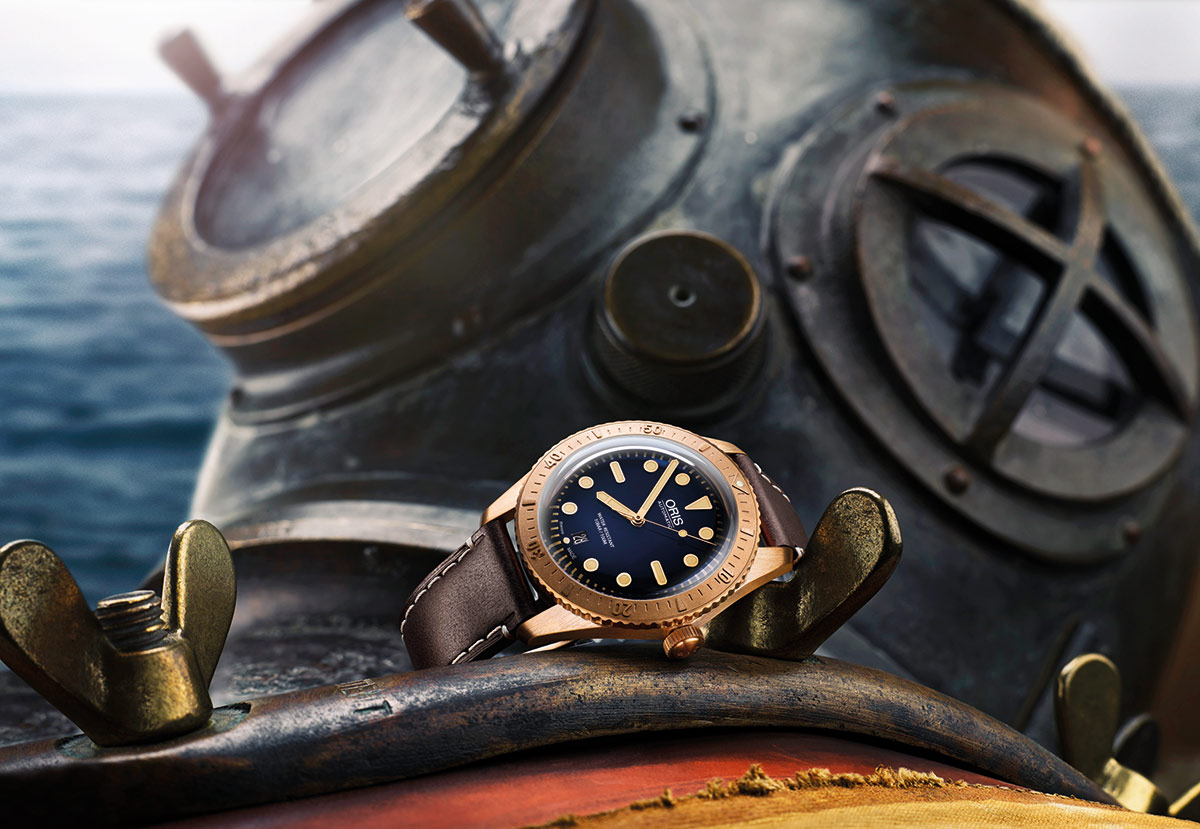 "IT'S NOT A SIN TO GET KNOCKED DOWN; IT'S A SIN TO STAY DOWN."
– Carl Brashear