Third-generation gemologist and director of jeweller Frou Frou Fine Jewellery, Dorothy Jen Ng, gives us a peek into her boutique and opens up about her dazzling, sparkly journey.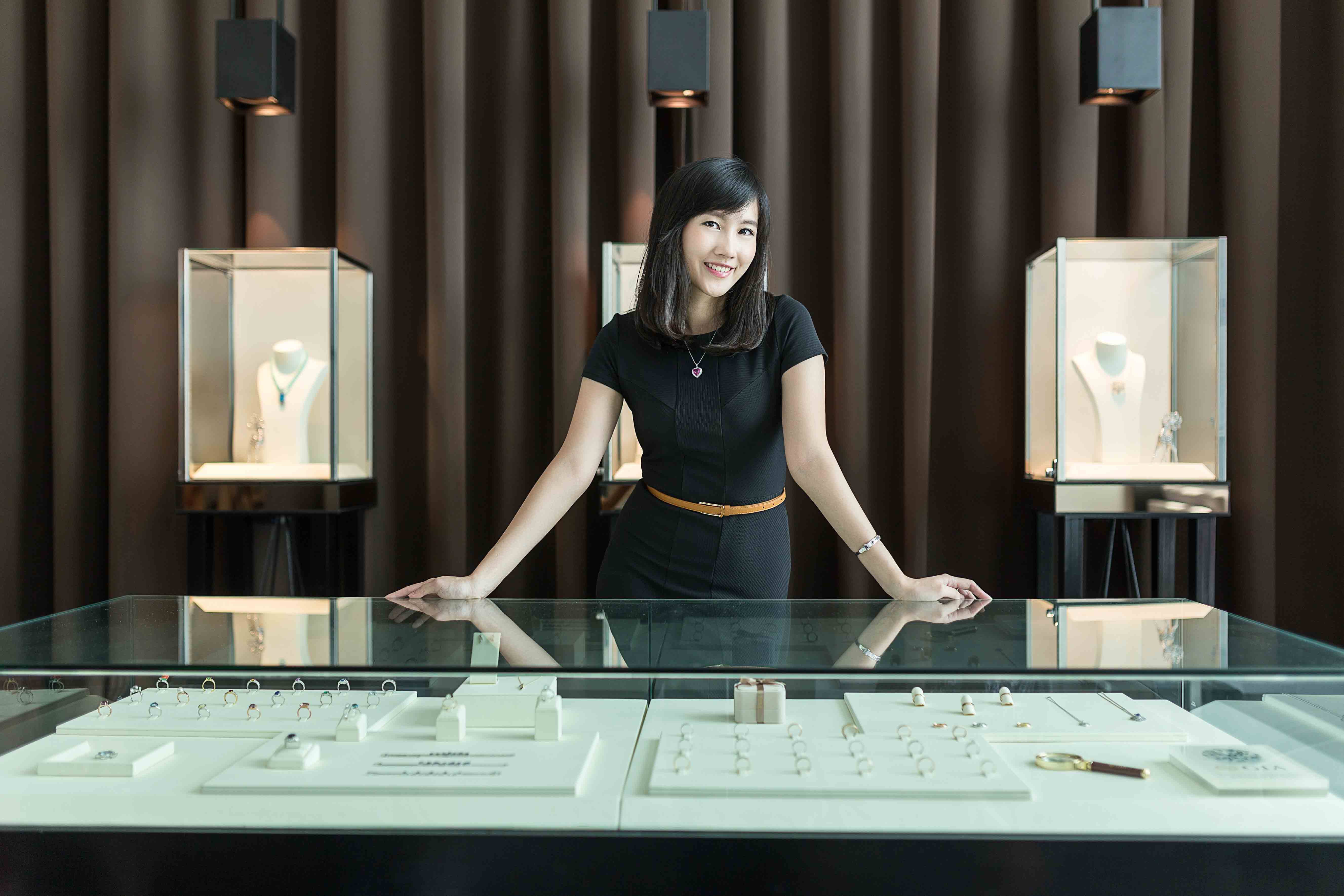 Having grown up surrounded by some of the most beautiful things in the world — gems and jewellery —  Dorothy Jen Ng took after the family trade in gold trading and turned it into something she can call her own. Today, the slender beauty is the proud owner, director and gemologist of her own brand Frou Frou  Fine Jewellery in Penang and now Kuala Lumpur.
"There are a very limited number of gemologists in Malaysia and there are even fewer who practice gemology work as well as operate a gem lab," she said. "The problem in Malaysia is that we don't get to study gemology locally, so it is only natural that Malaysians aren't very knowledgeable about gemstones."
Most associate gemology with just precious stones and diamonds but the field comprises so much more than just that. Dorothy hopes to educate people on the misconception, as well as help them choose their stones wisely, be it for an investment or a heavy purchase.
"When you mention the word 'gemology', the instant general perception is that it is about diamonds most of the time, but there are thousands more types of stones!" she exclaimed. "Gemologists are important because when people are buying stones, they have questions like, 'Is this real? How can you be sure?' It is my job to authenticate and certify the stones and give the customers advice if needed. The jewellery business should not be just about sales; it's equally important for your customers to fully understand the product before making the purchase."
Deep in family ties
Dorothy was born and raised in Penang but grandparents originated from the Taishan county in Guangdong with gold manufacturing and jewellery trading being their ricebowl for three generations now.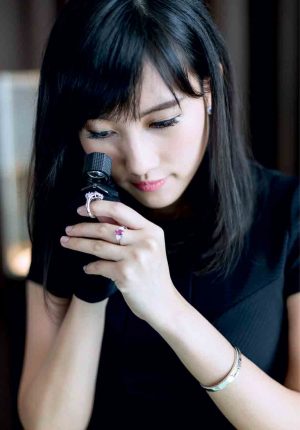 "There were many gold artisans residing in Taishan and they brought their skills over to Malaysia in the early 20th century," she explained. "Not only am I the third generation but I'm also the youngest in the family. Two of my older siblings are very dedicated to the business and they've been very supportive in managing certain divisions at Frou Frou. On the other hand, my father is more involved in workshops, taking care of the jewellery clinics whilst my mum is heavily involved in the design department."
Dorothy grew up amidst jewellery, which, albeit without her knowledge at the time, also doubled as her training ground to her becoming a gemologist.
"When you're little, there's isn't much to do except play around the shop or look inside the many boxes of gemstones with names labelled on them," she said. "That sort of placed me a few steps ahead of the rest as I'd learnt to differentiate all of these stones despite their similar colours. By the time I was seven, I was able to recite the birthstone list based on a person's birth month."
Her own, her Frou Frou
Pronounced "fru-fru", the name of her boutique translates to mean elaborate ornamentation in French.
"In layman terms, something that is very striking in appearance, bright and colourful," Dorothy explained. "It was apt when "Frou Frou" came to mind when I was thinking of a name for my store as it was easy to remember and I wanted something fresh in the market. Better yet, the name itself was a way to strike up a conversation and enable people to remember it a lot better."
Facing the blue waters surrounding Penang, the Frou Frou boutique at Maritime Waterfront Hotel's 12th floor is the perfect setting for her pieces, especially when the bright island sun shines through the tall window panels.
It also offers custom-made jewellery on top of its house design so as to meet each and every one of its client's needs. "The reason why customised jewellery is getting more and more common is because people are getting more aware of their sense of individuality," she explained.
"They want to feel special and unique, yet there aren't many people who can make customised, handcrafted fine jewellery — the thing I want to emphasise here is not so much the customisation, but it's more on the word 'handcrafted'. There are so many ways to create a piece of jewellery: it could be from a machine; it could be computer printed; or it could be casting, but those made by hand starts from forging a piece of gold metal into an actual ring."
Photography: MacKidd Bill from MacKiddBill Production
Assistants: Delon Ng and Ivan Tan deom MacKiddBill Production
Hair & Make-up: Jamie Ooi