Welcome to the Manufacture Jaeger-LeCoultre, a 25,000 squared metre space building that today stands exactly where it stood when it was first built back in 1833 by founder Antoine LeCoultre.
In the quiet mountains of Le Sentier, Switzerland, approximately 1,200 watchmakers, artists, gem-setters, engineers and more fill up glass-barricaded workshops of one particular cluster of buildings, some squinting into miscroscopes, others cutting, polishing and assembling tiny bits and pieces of gears and watch pinions.
Between them, 180 different skills work together to create the A to Z of some of the world's most magnificent and complicated watches.
Welcome to the Manufacture Jaeger-LeCoultre, a 25,000 squared metre space where heritage and craftmanship meet technology and precision. Here's all that goes on inside the sprawling building that today stands exactly where it stood when it was first built back in 1833 by founder Antoine LeCoultre.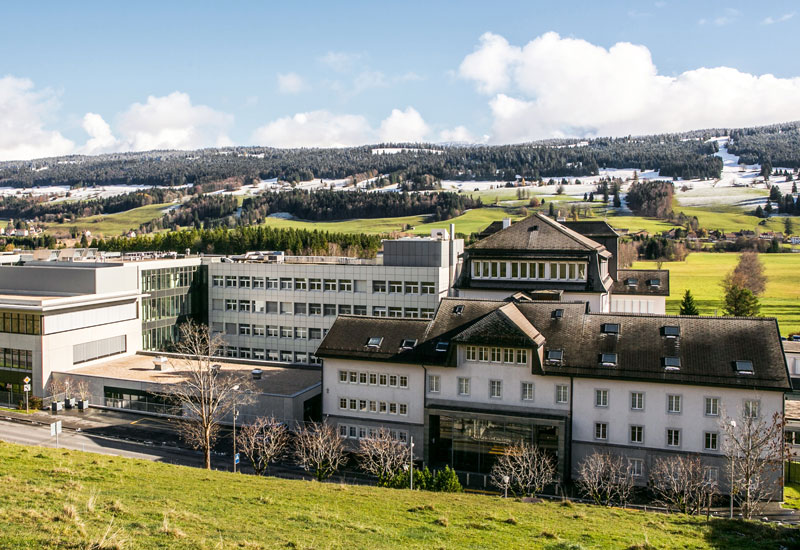 Makers of makers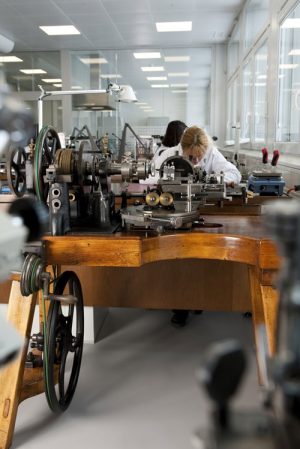 This manufacture can be contributed to the start of the world's most advanced timekeeping.
Antoine LeCoultre was, after all, the one to invent the world's most precise measuring instrument of the time in 1844 – the Millionometre – with which he was able to cut the smallest watch pinions from steel down to a thousandth of a millimetre, resulting in timepieces that were incomparably accurate thanks to incomparable parts.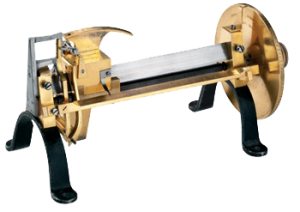 His manufacture, back then called the LeCoultre & Cie, came to be known as the 'Grand Maison of the Vallée de Joux' in 1870 upon becoming a full-fledged manufacture and the first to have a partially mechanised production processes for complicated movements. By 1900, it had under its belt, over 350 calibres, 128 of which had chronograph functions and 99 with minute repeaters.
In 1937, it formed a merger with French watchmaker Edmond Jaeger and was renamed to Jaeger-LeCoultre.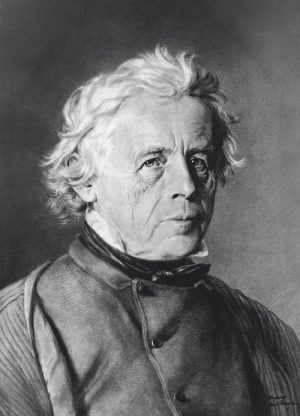 Under this name, it has created up to date no less than 1,242 different calibres, with approximately 400 patents on top of hundreds of other inventions. It also continues to manufacture each piece of every machine in-house, right here at this manufacture in Le Sentier.
Why are we telling you all this? Because its history is what sets it so far apart from the many great Swiss watchmakers; a story it has now chosen to use as its modern day tagline.
Jaeger-LeCoultre is the makers of makers, the original watchmaker, as it used to make and supply the integral parts to maisons like Patek Philippe, Audemars Piguet and Cartier up until the 1980s.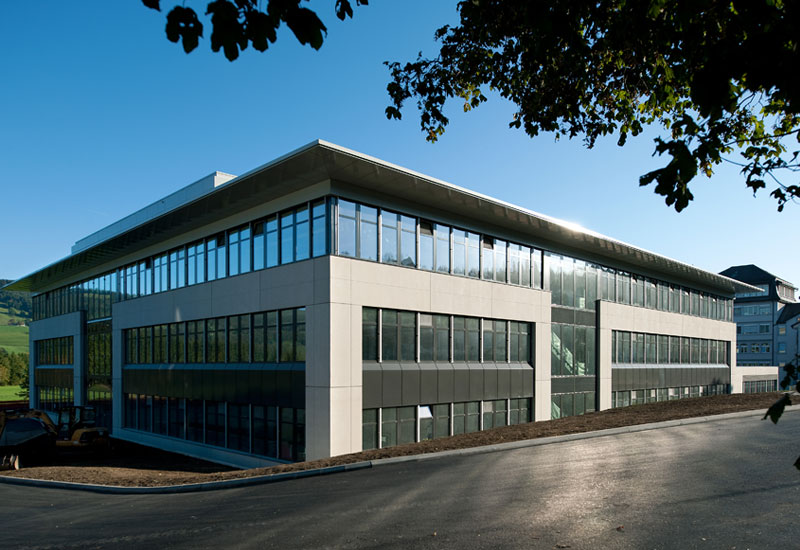 Nothing outsourced
After a 45 minute drive from Geneva, through winding mountain roads lined on both sides with towering conifer trees, past small scatterings of villages that get sparser the higher up we go, stands the manufacture in a stark contrast from its surrounding in its gray-and-white-block glory fronted by a glossy glass facade.
It looks as cold as the tail end winter when we visited, but inside, a flurry of activities warms the air, buoyed by passion and respect of the people working within for a craft that is as old as the element it measures.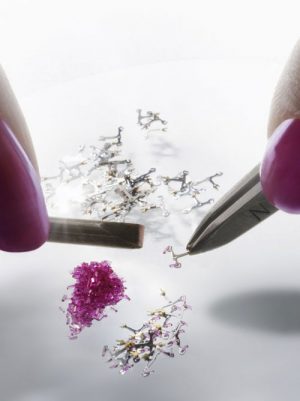 Jaeger-LeCoultre produces every part it needs in its timepieces, from the crown wheels and plates to balance springs and pallet staffs. Everything, and we mean everything, is produced in-house.
Trivia: The smallest gear it produces is an impossible 0.4mm in diametre with 7 teeth for the 101 calibre while the biggest measures 59mm with 235 teeth.
JLC is also now the only manufacturer to produce the rust-resistant heated blue screw in the world and distributes it to the other manufacturers that have stopped producing their own due to unprofitting economies of scale.
From assembly to design, each department gets dedicated floors to themselves, housing specific personnels hired for their specific skills within each jurisdiction. Some are open for all visitors to visit and soak in with their own eyes, while some are off-limits due to high security, top secret company patents.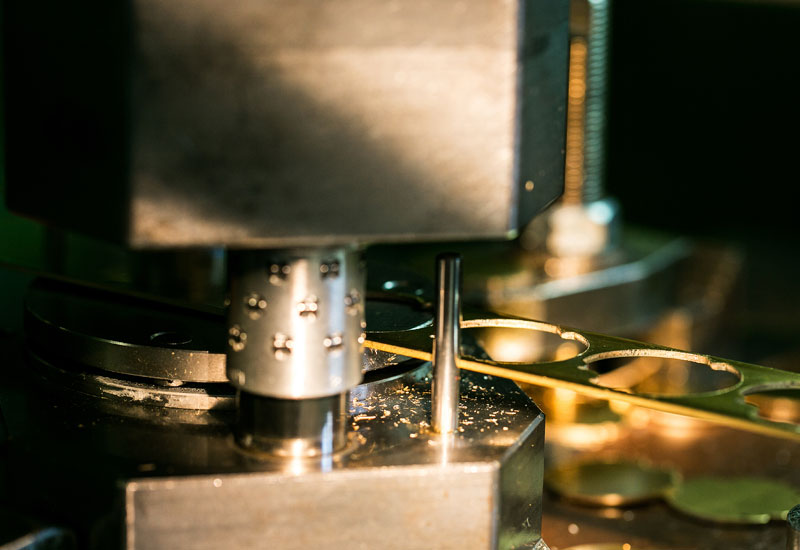 Cutting
Cutting
Parts are machine-cut in-house from strips of aluminium and other metals to form the rough shapes of what is needed.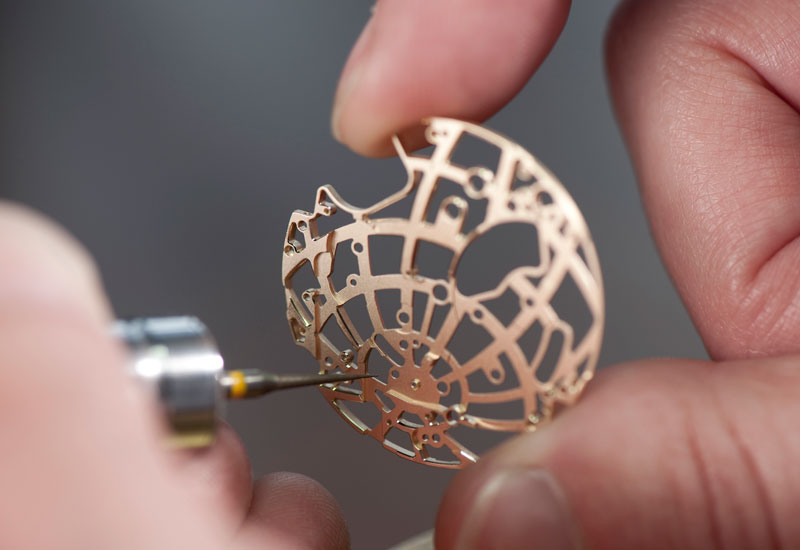 Skeleton work
Skeleton work
The parts are then polished, sharpened, thinned and refined by hand depending on specific needs. A single piece can take up to 3 days to perfect as the materials are often very delicate - the slightest increase in temperature can melt a part, rendering the entire piece unusable.
Assembly
Assembly
Every tiny piece is then assembled into a movement by hand. Movements can consist of hundreds of pieces of components, to thousands, as in the case of Hybrid Mechanica a Grand Sonnerie, which has 1,400 components.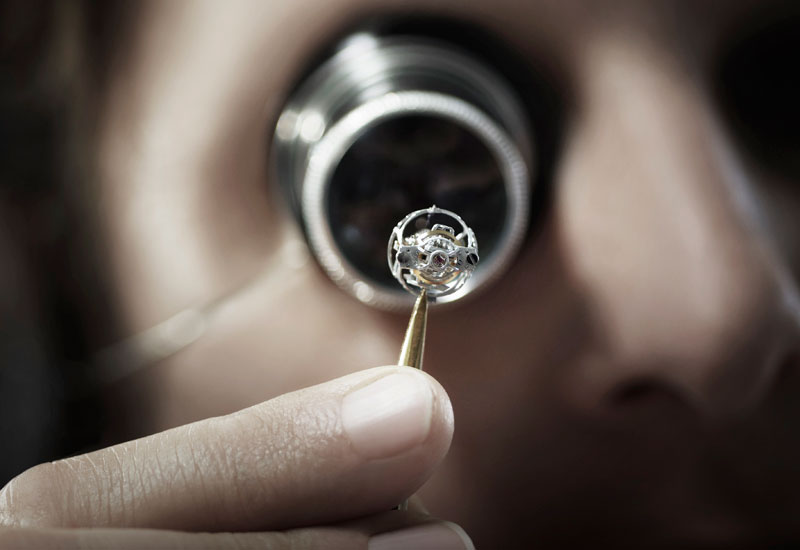 Assembly
Assembly
Some pieces can be as small as 0.4mm in diametre, to be set within grooves, enclaves and cages allowing equally small windows of error.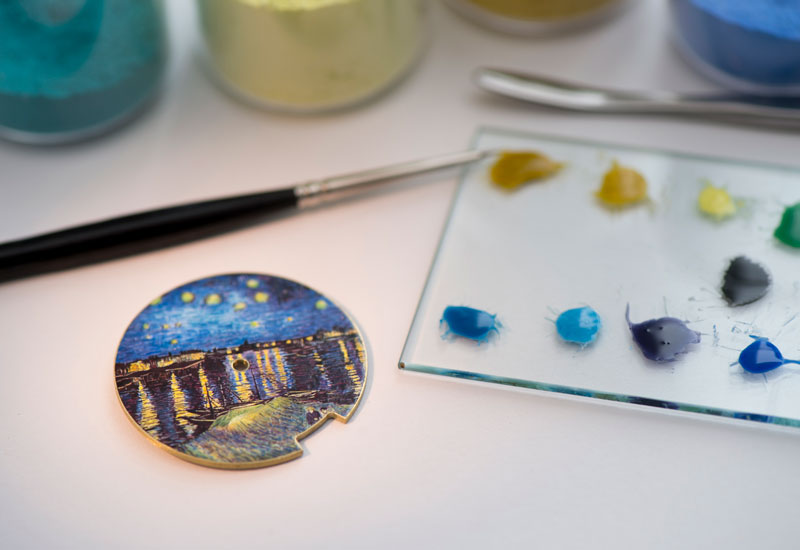 Enamelling
Enamelling
When it comes to the decoration of its watches, the maison continues to do things the traditional way whether it is through means of enamelling for the dial or guilloching for its movements. Interesting thing to note about the art of enamelling - the colour often comes out different after being heat-treated so when painting, the artist needs to take into consideration how the colour will change in the final product.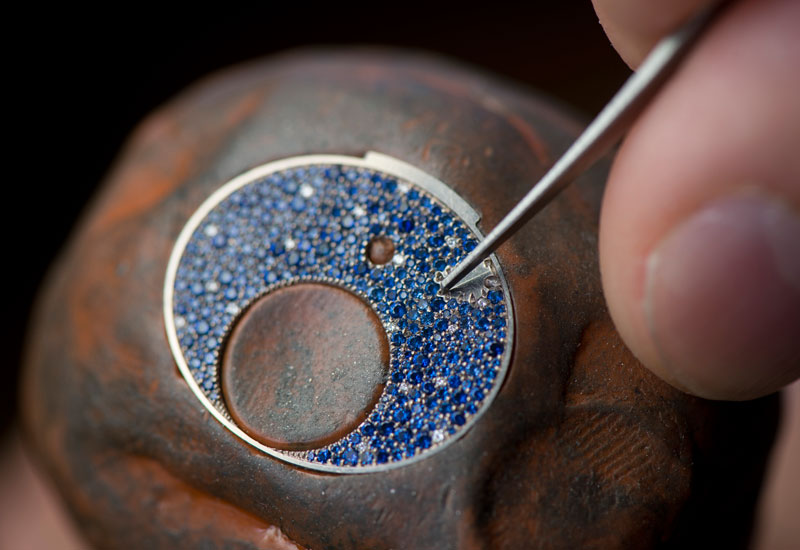 Gem-setting
Gem-setting
JLC is the first to come up with the special snow-setting style of gem-setting in 2002 where the diamonds and gemstones are set in such a way that you see as little metal as possible. Instead of setting gems in uniformed rows in claws, snow-set diamonds are deliberately chosen to be irregularly sized and then set into a metal structure with hollowed-out areas made for the size of the stone. One by one, and in a position that will maximise its fire, each stone embedded. The final effect is one of a pristine blanket of fresh snow on the first morning of winter.
Engraving art
Engraving art
Guilloching is popular but for the more artistic metal artwork which calls for organic lines no machine is capable of, they are painstakingly engraved by hand. This applies also to the bespoke initialling for those who would like to extend a part of themselves onto their favourite JLC timepiece.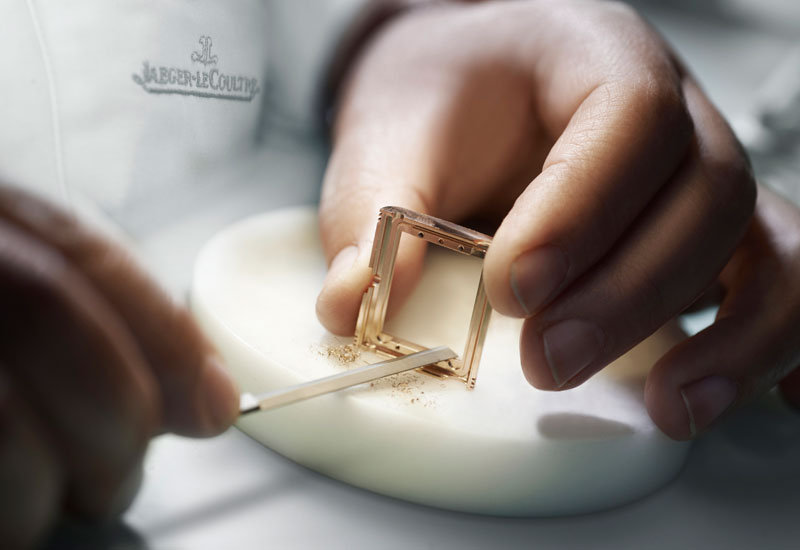 Case-making
Case-making
The cases of every watch also finds its origins in the manufacture. They are thoroughly polished, by machine and hand, sometimes leaving behind up to 2 kg of gold shavings a year.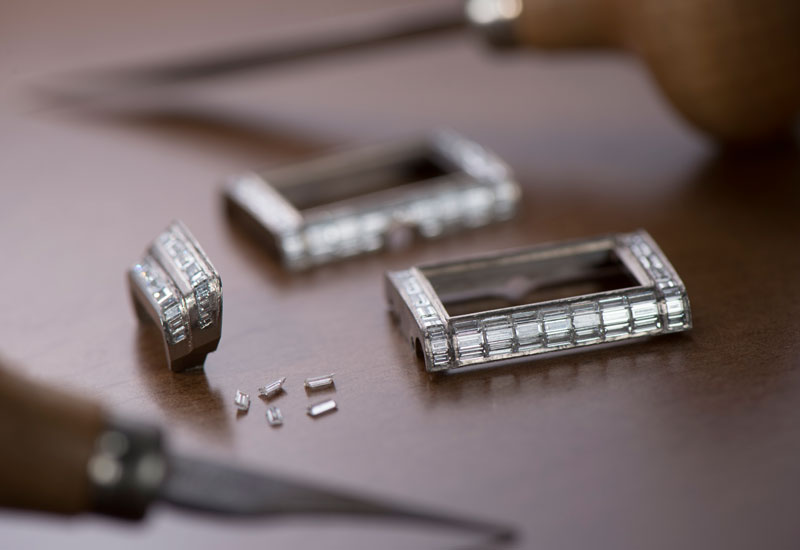 Makers of makers
Makers of makers
JLC makes everything in house and also supplies parts to other watchmakers to this day, hence its tagline #MadeofMakers.
(swipe left for more)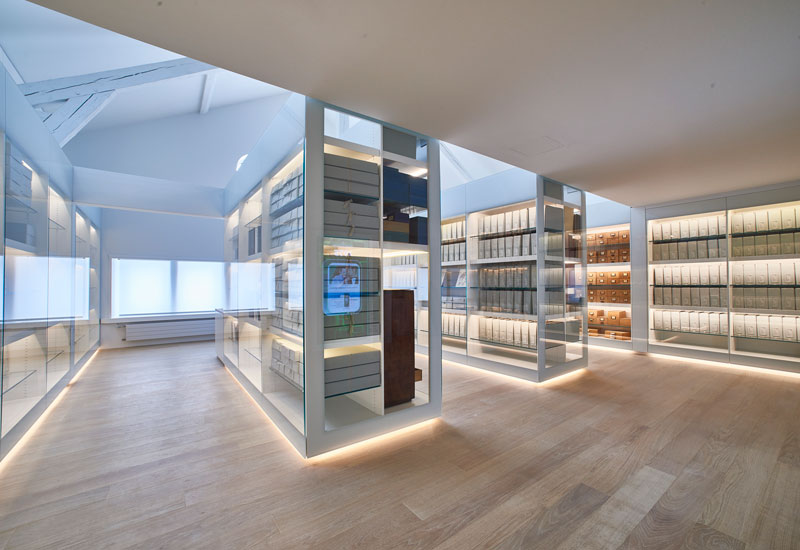 The Heritage Gallery
In 2017, the manufacture saw an extension to house its greatest archives and artefacts. The new space is where the first blueprints of its first watches are now on exhibit, as well as some of its first watch and timekeeping inventions.
A beautiful blend of history and technology, interactive walls that allow visitors to go back in time to explore the journey of Jaeger-LeCoultre including its most iconic marketing collaterals through the years, and specially designed timeline of the maison all serve to share the deep, masterful story of Jaeger-LeCoultre.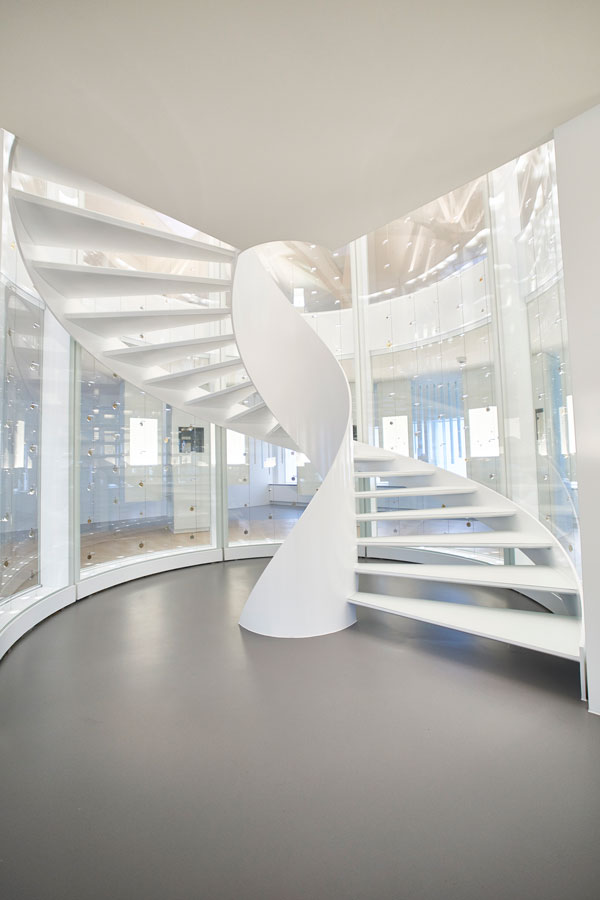 At the centre of it all is the breathtaking Wall of Calibres where each and every one of Jaeger-LeCoultre's calibres are hung like a shower of stars curtaining a spiral staircase. Among them include its calibre 101, the world's thinnest movement when it was premiered in 1929, and the calibre 497, the movement that powered the world's first 100% automatic watch first introduced in 1951.
The story of Jaeger-LeCoultre
Anyone can appreciate a handsome watch but it takes a little more to understand and fully embrace the work, passion and heritage behind masterpieces like Jaeger-LeCoultre's timepieces. Its manufacture is a testament to that, where its roots can be traced, its stories come to life, its designs immortalised and its most prized pieces, birthed.
Everything one needs to know about the maison can be found right here within its 25,000 squared metres, Le Sentier native organic honey included.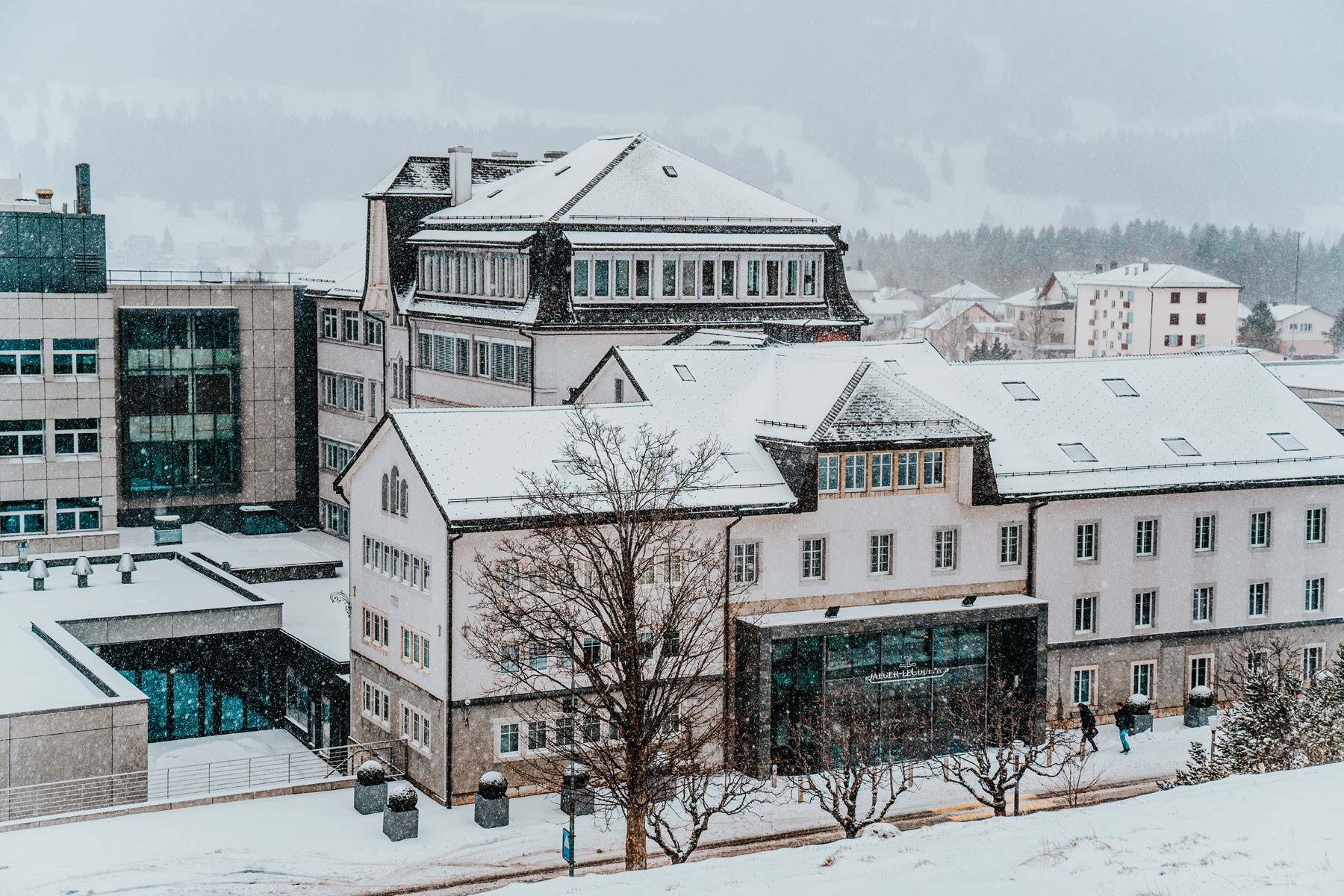 For more information on the brand or its manufacture, log on to the official website here.
(Photos: Courtesy of Jaeger-LeCoultre)