At Flock, everything you see on the menu is ethically and locally sourced straight from native farms.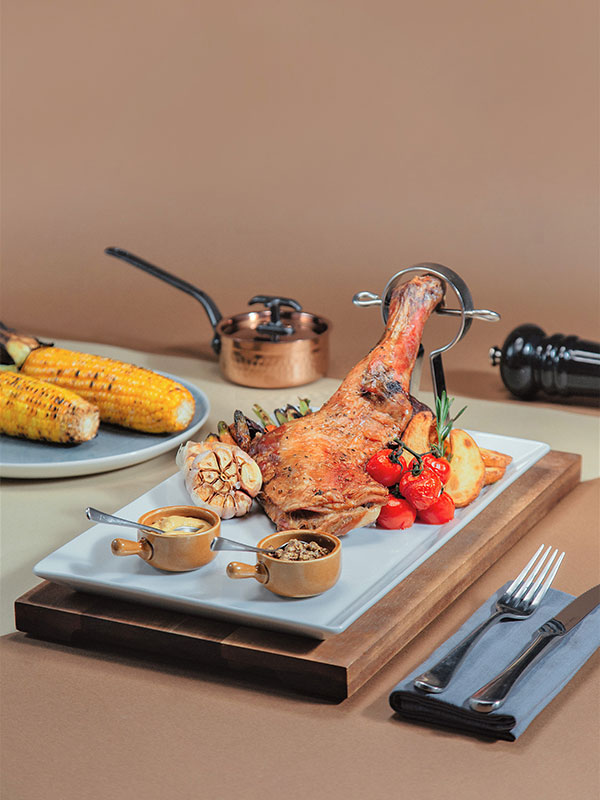 With every new hotel that has mushroomed around the Klang Valley this year, we're presented with a host of new restaurants and bars to visit. One that stands out from the list is W Kuala Lumpur's all-day dining venue, Flock.
Sharing the 8th floor of the hotel with Saint Pierre (of Singapore's Michelin star fame), Flock welcomes guests to fuel their day with its Australian-inspired offerings, including local and Western favourites – but with a twist.
We recently popped by for a taste of their lunch and dinner menu and discovered several aspects that set this F&B venue apart from others. A quick fun fact for starters: they term F&B the other way around here – it's B&F, for beverage and food. Here are five more to tempt you for a visit.
Award-winning Director of Culinary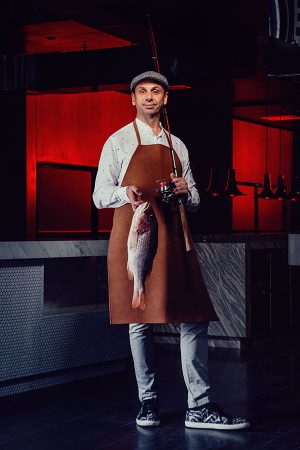 As with any hotel of this prestige, whatever that's served can only be as good as the team serving it. Since Flock is helmed by Director of Culinary Richard Millar who has more than three decades of experience in the industry, one can expect its standards to match that of a very experienced chef.
The Australian-born chef spent his formative training years in Melbourne with several prestigious restaurants such as Stephanie's in Hawthorn, Max's at The Grand Hyatt and The Point Restaurant in Albert Park.
Before he moved on to explore opportunities outside his home country, he was awarded two Chef's Hat by The Age Good Food Guide – the Australian equivalent of the Michelin Guide. From thereon, he has sharpened his knife at a number of Southeast Asia's most reputable resort kitchens including The Datai Langkawi, W Bali – Seminyak and Ritz-Carlton Bali Resort & Spa.
Having developed a love for the region, he now brings with him a passion for quality ingredients and cultural convergence of flavours on top of his many years of culinary know-how. This, in turn, contributes to the next few points.
Farm to Flock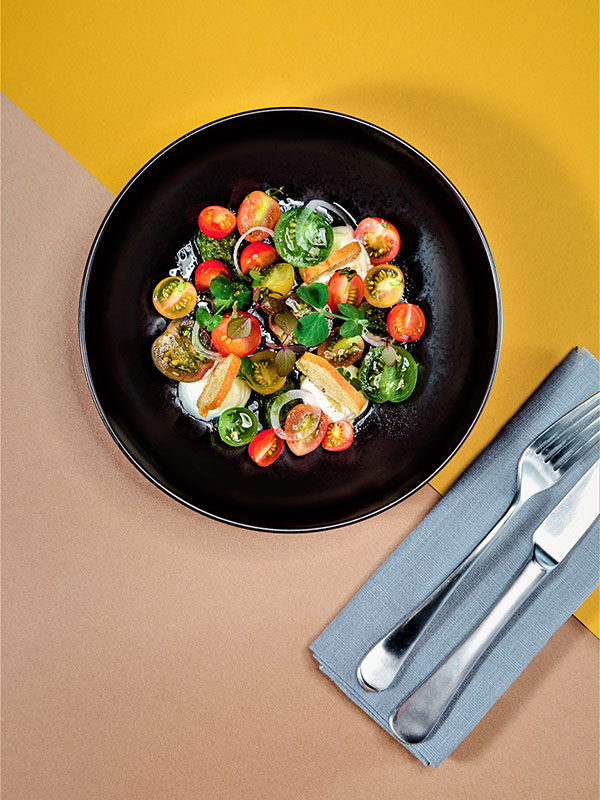 At Flock, everything you see on the menu is ethically and locally sourced straight from native farms. A firm believer in the "hands on approach", Richard makes it a commitment to visit and build relationships with local farmers and purveyors of quality ingredients. He has even helped establish market gardens that cater specifically to the restaurant's farm to Flock model (adapted from the farm to table trend). That's why it can boast only the freshest organic produce here, ranging from its poultry to heirloom tomatoes and garden herbs.
Artisanal offerings
Besides the assurance of healthier and high-quality ingredients, Flock also offers a selection of artisanal products you won't find at most hotels. This includes world-class chocolate from the ingenious community in Pahang in partnership with Chocolate Concierge; tualang honey from the northwest region of our peninsular; and locally produced cheese from Milky Whey Cheese (which makes Sarawak pepper cheese and chilli padi cheese, among other innovative sorts). Now you know where to find globally loved foods while supporting our fellow Malaysians who are manufacturing them!
All-day dining with a twist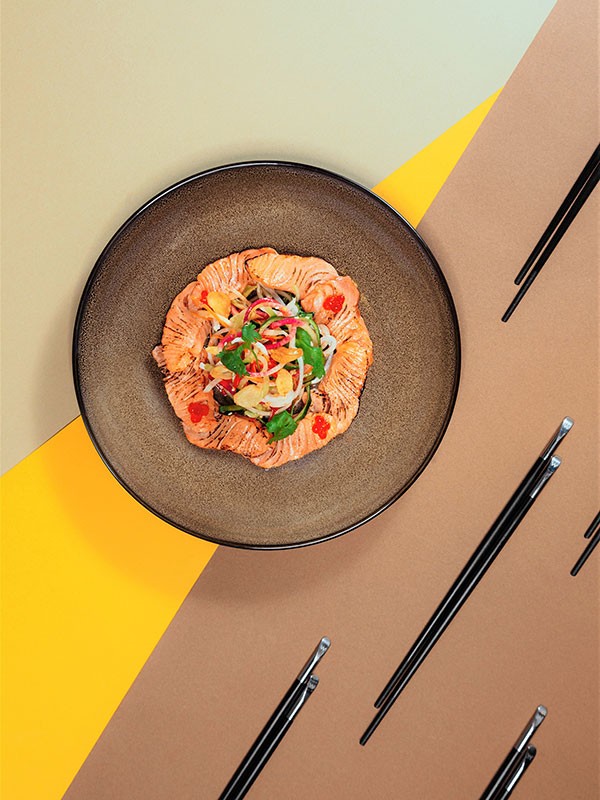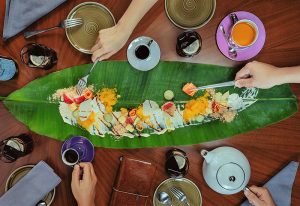 While almost every other hotel in Malaysia has an all-day buffet spread, Flock only offers it for breakfast – and we say this with approval. Yes, we Malaysians love to eat; but we may or may not realise the amount of wastage that comes from buffet leftovers, especially in the hospitality scene.
In the attempt to promote sustainability, Richard has curated extensive lunch and dinner menus in lieu of an all-you-can-eat blowout. What's more, there are plenty of gluten-free and vegetarian-friendly options in the list. Ultimately, eating what you love need not be at the expense of your health nor the environment.
Designed for many to flock together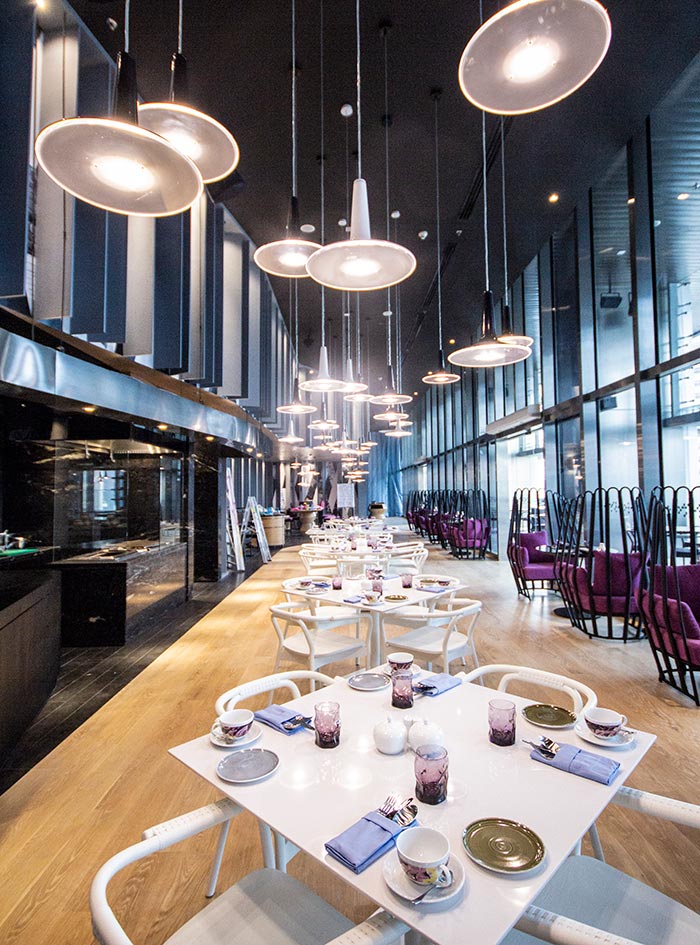 Food aside, the setting deserves a mention of its own. Forget the boring colour themes and traditional wooden furniture, Flock is all about vibrant hues and fixtures that make you glance over twice. Take for example, the purple armchairs with metal frames shaped like bird's wings. Or, the colourful feather-printed cushions sprucing up the anchored booths. You know what they say: birds of a feather, flock together – and this cliché is one Flock's patrons will gladly concur with as they dine in with their loved ones.
Flock is open daily at the following hours:
Breakfast: 6.30am to 10.30am
Lunch: 12.00pm to 2.30pm
Dinner: 6.00pm to 10.30pm
To make a reservation, call 03 2786 8888. For more information on Flock's offerings, log on to the hotel's website here. Follow them on Instagram @wkualalumpur for more updates.
Images: Courtesy of W Kuala Lumpur