Hand soap is an indispensable item in every household, serving as one of the most crucial products in every bathroom. They act as the primary line of defence against germs and bacteria that can spread throughout one's body and materials. At this point, generic hand soap may seem mundane, so why not twist your everyday habit with something a little more luxurious? 
Checkout our picks for some of the expensive hand soaps to wash your hands with.
1. Diptyque, Softening Hand Wash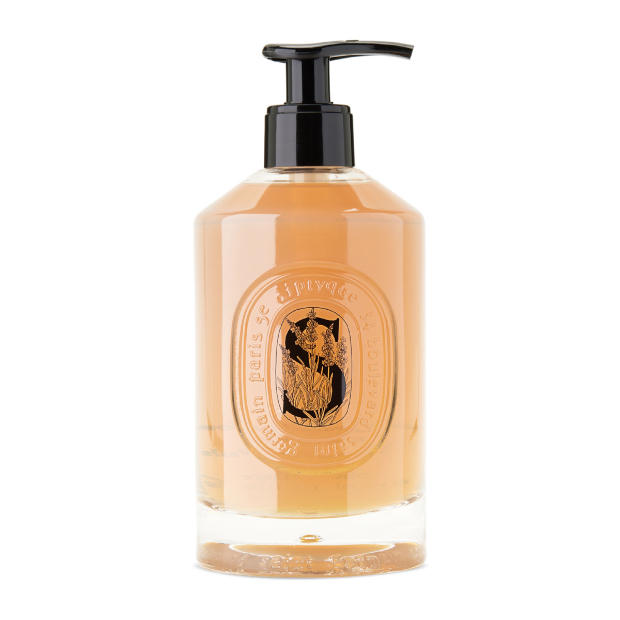 Although famous for their candles and perfume, French beauty house Diptyque also offers a range of skincare products. Their Softening Hand Wash is gentle and lightweight; effectively nourishes, pampers, and moisturises the skin barrier. Diptyque prides itself on utilising solely natural and safe ingredients in all of their products, including their hand wash, which features organic lavender floral water from Provence, organic rosemary floral water, and lavender honey.
Buy Diptyque Softening Hand Wash here. 
2. JO MALONE LONDON, English Pear & Freesia Body & Hand Wash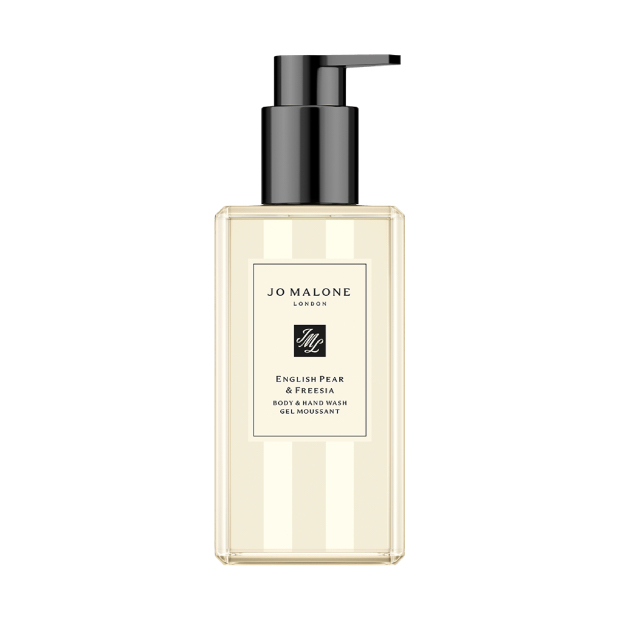 Jo Malone has recently unveiled their latest English Pear & Freesia collection. This particular range features a body and hand wash that is designed to cleanse the skin in a gentle manner, while also providing a delightful aroma of golden English Pear & Freesia. The formula has been enhanced to ensure that it leaves the skin feeling soft and conditioned. 
Buy English Pear & Freesia Body & Hand Wash here. 
3. Aesop, Resurrection Aromatique Hand Wash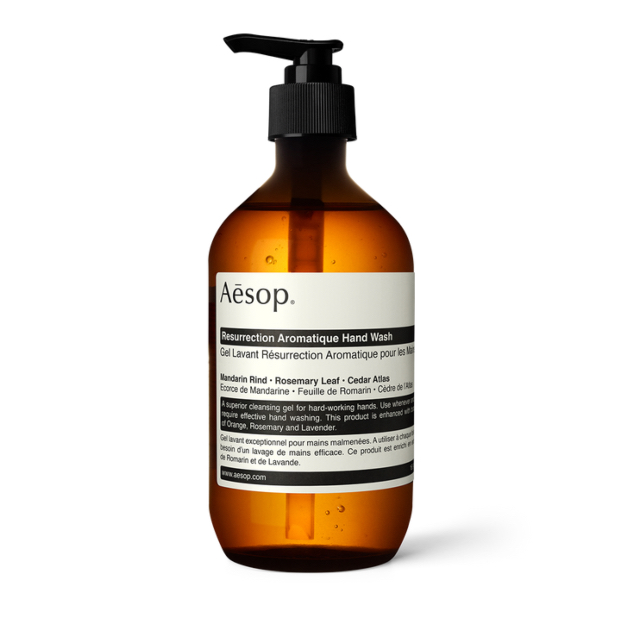 It is highly likely that you have encountered this sophisticated and refined hand wash in numerous opulent settings. Its aesthetic appeal is matched by its olfactory allure, boasting a delightful blend of rosemary and lavender essential oils. While Aesop offers several lines of hand soaps, the Resurrection Aromatique Hand Wash stands out as a personal favourite.
Buy Resurrection Aromatique Hand Wash here. 
4. Loewe, Liquorice Liquid Soap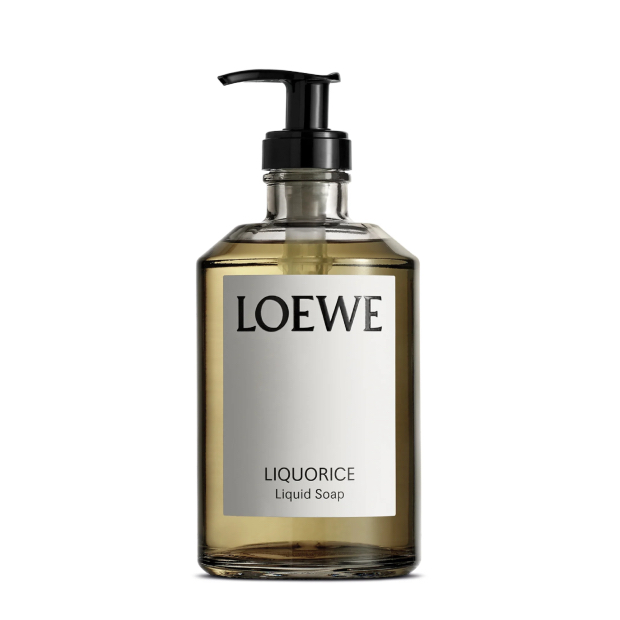 Yes, Loewe is a distinguished fashion brand renowned for its high-end products. However, the brand has recently expanded its reach to include the homeware market. In this regard, Loewe has effectively developed a modest, yet gratifying hand soap. The sleek and understated glass bottles are designed to reflect the brand's identity, while the fragrance is inspired by the beloved greenhouse.
Buy Liquorice Liquid Soap here. 
5. Penhaligon's, The Favourite Body & Hand Wash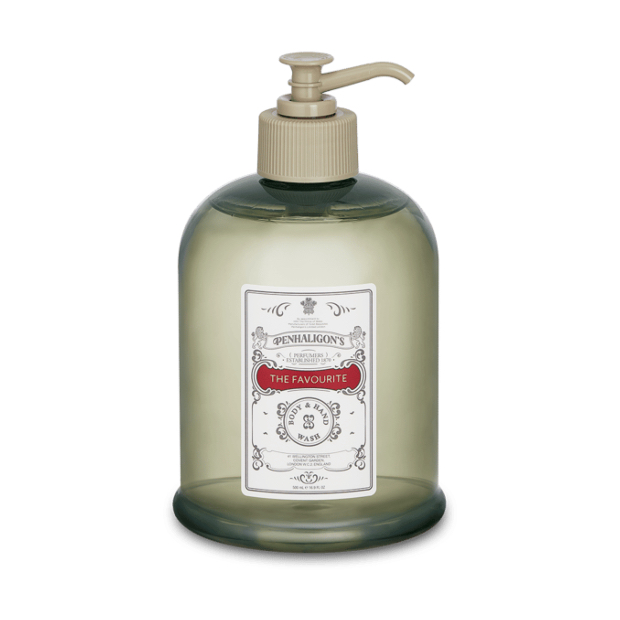 Fancy to smell like royalty? Why not splurge on Penhaligon's The Favourite Body & Hand Wash. Drawing inspiration from Sarah Churchill, Duchess of Marlborough, this body and hand wash replicates the opulent scents of golden mimosa and soft musk found in its perfume counterpart. Enriched with skin-nourishing components such as Vitamin E, Glycerin, and Panthenol, this luxurious hand soap is certain to elevate your self-assurance.
Buy The Favourite Body & Hand Wash here.