These boujee hand washes and sanitisers will completely transform your basic hygiene routine.
We're still in the thick of the COVID-19 pandemic, and practising basic hygiene habits like keeping your hands clean has never been more crucial. According to the Centers for Disease Control and Prevention, you should thoroughly wash every inch of your hands – from your nails to your wrists – for at least 20 seconds. If you don't have access to water and soap, the next best thing would be your trusty, alcohol-laden hand sanitisers to rid your hands of germs.
Of course, we like to keep it high end here, so why not make the most of your hygiene routine by turning up the luxury factor? Here are 8 boujee hand washes and hand sanitisers that won't just protect you and your loved ones from germs, but will also have your mitts feeling (and smelling) like a million bucks.
Byredo Rinse Free Hand Wash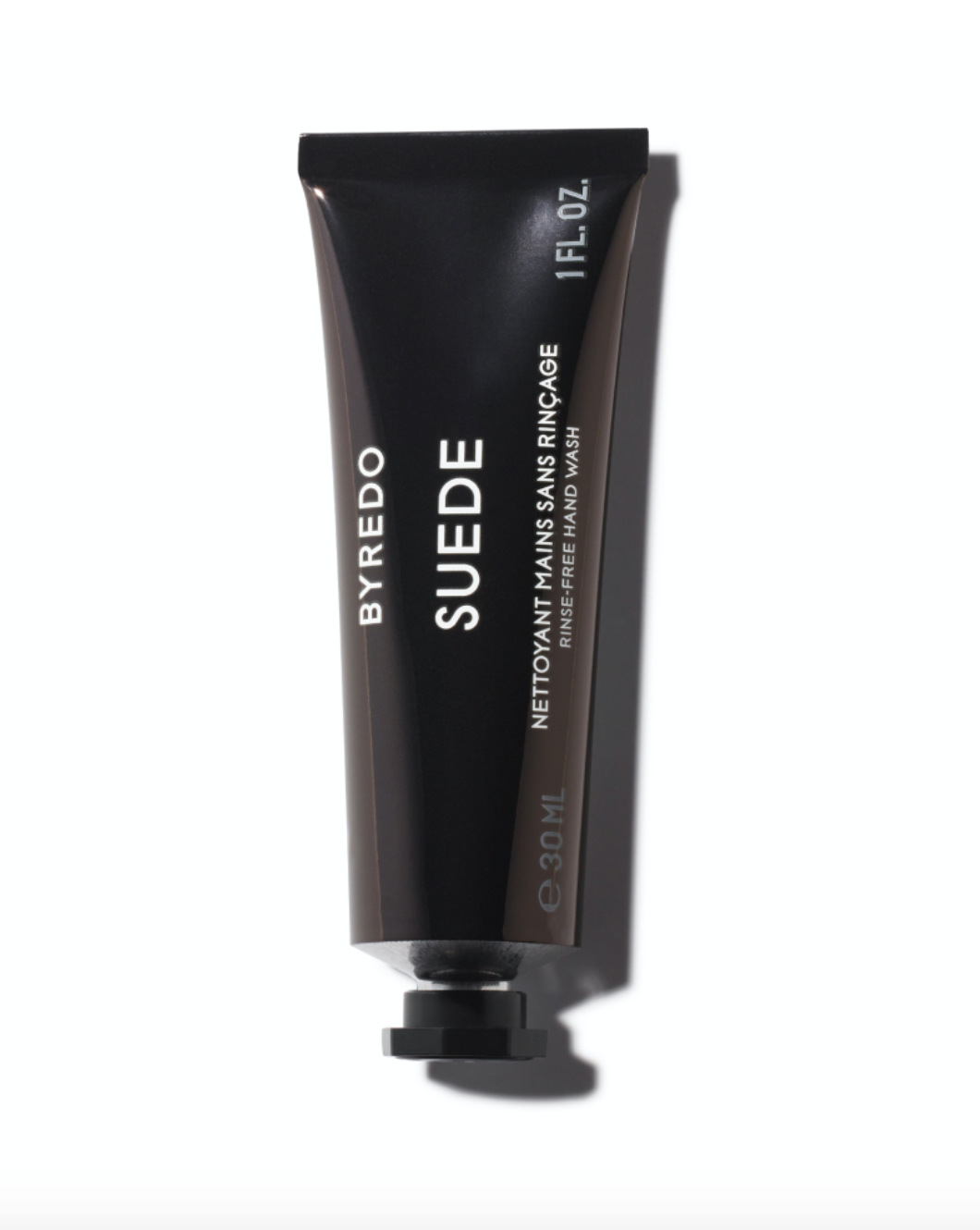 Though this can't be classified as a hand sanitiser as it doesn't meet the CDC's recommended alcohol percentage to effectively kill germs (with an alcohol content of 30%), this is the gentlest rinse-free hand wash that you can keep on your desk to give your hands a refresher while you're working. It comes in a milky formula that's delicately fragranced with luxurious scents such as rose, suede, vetiver, or a perfume called Tulipmania. This is especially good if you want your hands to smell real good. W byredo.com
Aesop Ressurection Rinse-Free Hand Wash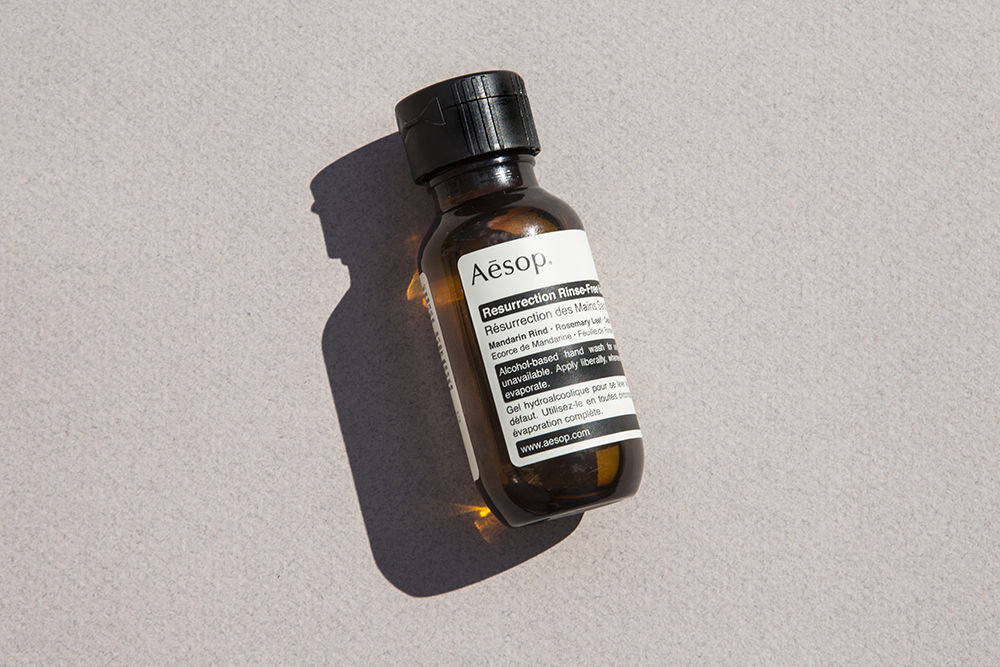 The brand that will turn your bathroom into an apothecary's treasure trove – this Aesop rinse-free hand wash carries its signature herbaceous scent that will (hopefully) will resurrect the freshness and cleanliness of your mitts. The alcohol content ranges between 58 to 62 percent, making it ideal for at-home use. W aesop.com
Le Labo Hinoki Hand Soap
If you're already a fan of Le Labo's fragrances, then you'll no doubt be more than keen to add their hand soaps to your bathroom sink. This thick-textured liquid hand soap is a plant-based formula that uses rosemary leaf, sea buckthorn and sugar cane to cleanse, soothe and rejuvenate your hands. The soaps are made without parabens, phthalates, and artificial colourants. This warm, woody Hinoki scent is inspired by Buddhist temples of Mount Koya in Japan and its surrounding forest. W lelabofragrances.com
Oribe Côte d'Azur Revitalizing Hand Wash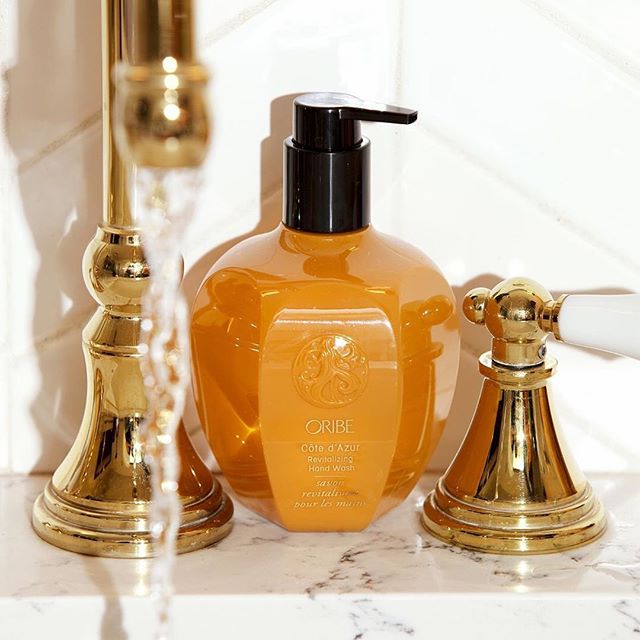 We can't travel to the South of France yet, so we'll just have to settle to washing our hands with scents reminiscent of the experience. Aside from keeping your hands clean, it also includes a blend of Sweet Almond, Meadowfoam, Starflower, Grape Seed and Jasmine Oils to help hydrate and nourish the skin so your hands don't end up drying out after every wash. Glycerin and Panthenol also helps to prevent cracking. W net-a-porter.com
Dior Liquid Hand Soap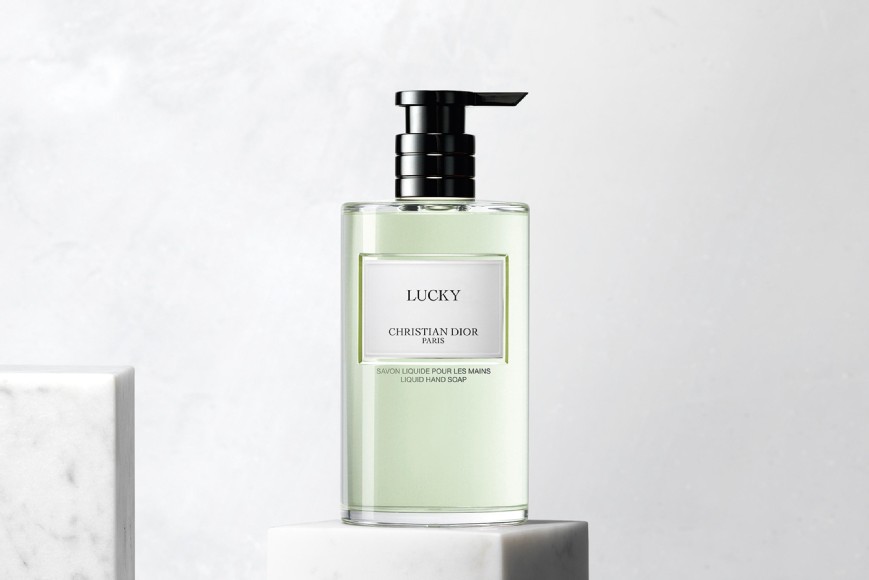 Go full luxury even on your hand soaps with this chic number from Dior. It's scented with their Lucky perfume that will leave your hands delicately fragranced, and creates a voluptuous lather that will make every hand washing experience an indulgent one. W dior.com
BVLGARI Hand Sanitiser
The Roman jeweler and its historical fragrances partner ICR (Industrie Cosmetiche Riunite, Lodi), is supporting their scientific and medical community in the fight against COVID-19 by manufacturing hand sanitisers. Hundreds of thousands of these hand gel bottles will be supplied to all medical facilities through the Protezione Civile (Italian Civil Protection Department), in 75ml recyclable bottles. Though this sanitiser isn't up for sale, we know we'll surely snatch them up if they were!
Touchland Power Mist
The Power Mist sanitisers from Touchland contain 67% alcohol and they come in a variety of scents that aren't just your typical lavender and lemon. From Vanilla Cinnamon for the sweet tooths, Watermelon for a more refreshing pick-me-up, to a subtle yet hydrating Aloe Vera. It deposits a fine, fast-drying mist in user-friendly packaging to keep your hands clean when making your grocery runs. W touchland.com
Diptyque L'Art Du Soin Softening Hand Wash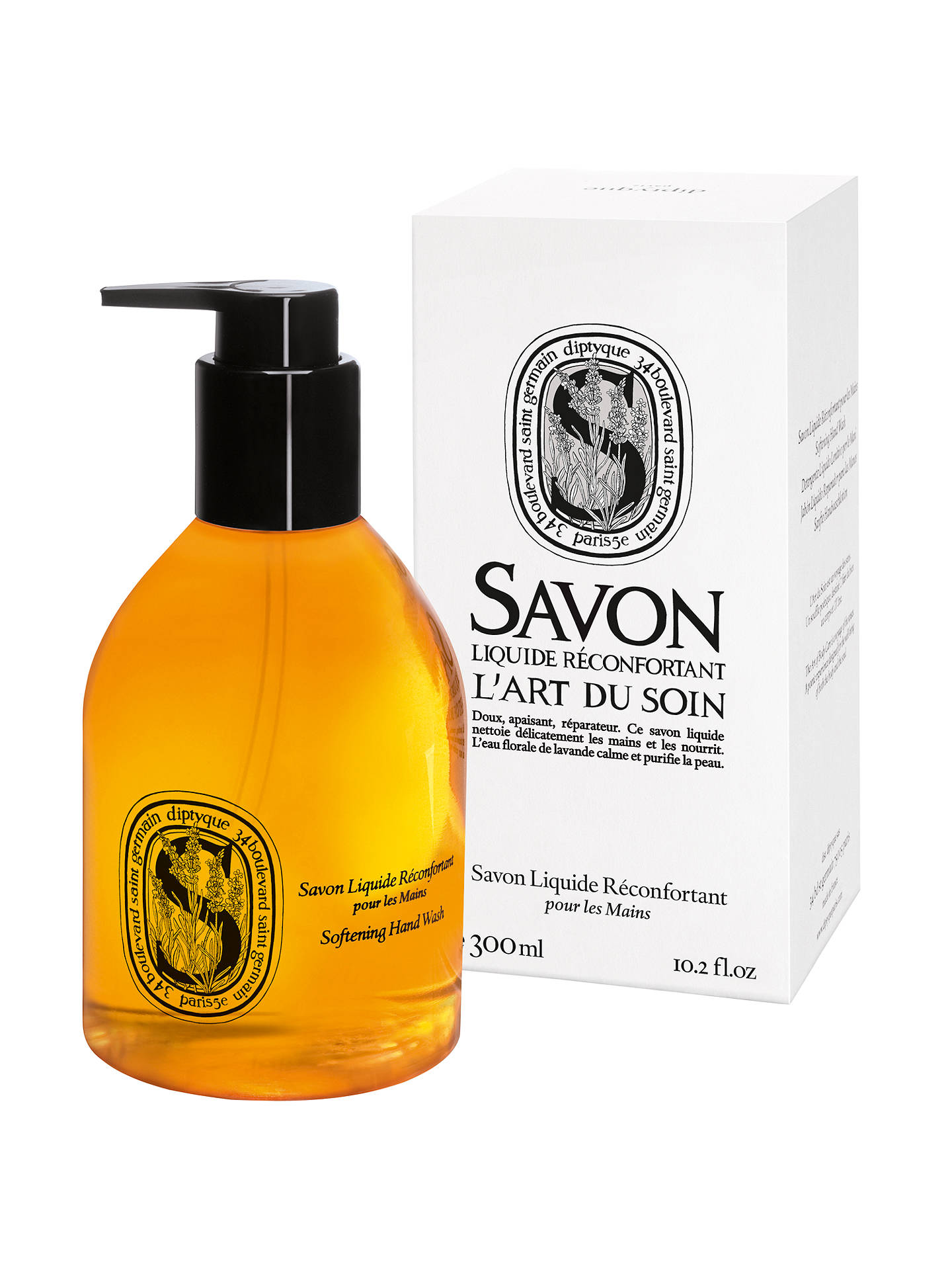 Diptyque doesn't just do luxury candles, but they also boast a bath and body range crafted with scents by their master Parisian perfumers. This gentle hand wash brings the delicate scents of a country garden, with aromatics such as organic lavender, rosemary, and lemon essential oils to rejuvenate your hands and senses. It's also infused with honey to help keep your hands soft and moisturised. W johnlewis.com
Photos courtesy of the respective brands.