Aēsop's luxury serums, balms, and oils have earned a name for the brand as a front-runner in the grooming game. Made with meticulous attention to detail in both the ingredients and visuals, Aēsop has become the gold standard in self-care. 
Continuing to broaden its body care lineup, the brand has recently introduced three new bar soaps designed to elevate the bathing experience. Coming together in a sudsy collection, the trio of body soaps is aptly named Refresh, Polish, and Nurture. Each slab is formulated to cleanse, buff and invigorate skin, without over-stripping it or leaving it feeling tight and dry.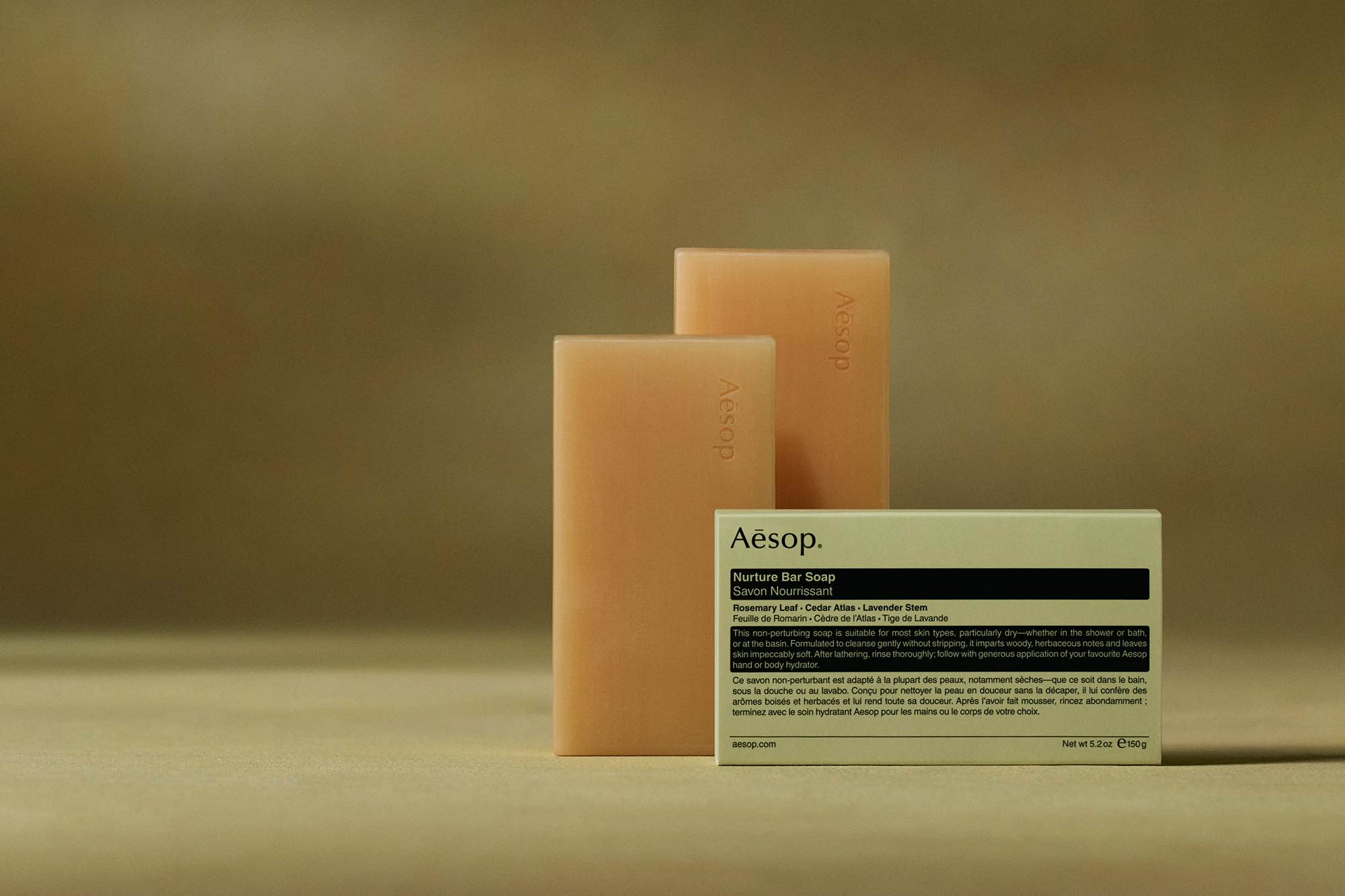 The Refresh bar is infused with a blend of zesty citrus and botanical oils, delivering an invigorating, non-drying cleanse. Ideal for a morning shower or after a long day, the soap provides a burst of energy. Meanwhile, Polish has a green, camphoraceous character and emphasizes exfoliation. Finely milled pumice and bamboo stem gently buff away dead skin cells, leaving the body feeling renewed and refreshed. As for Nurture, the soap is enriched with fatty-acid-rich botanicals, making it deeply hydrating and suitable for dry or sensitive skin. It boasts a woody, herbaceous aroma.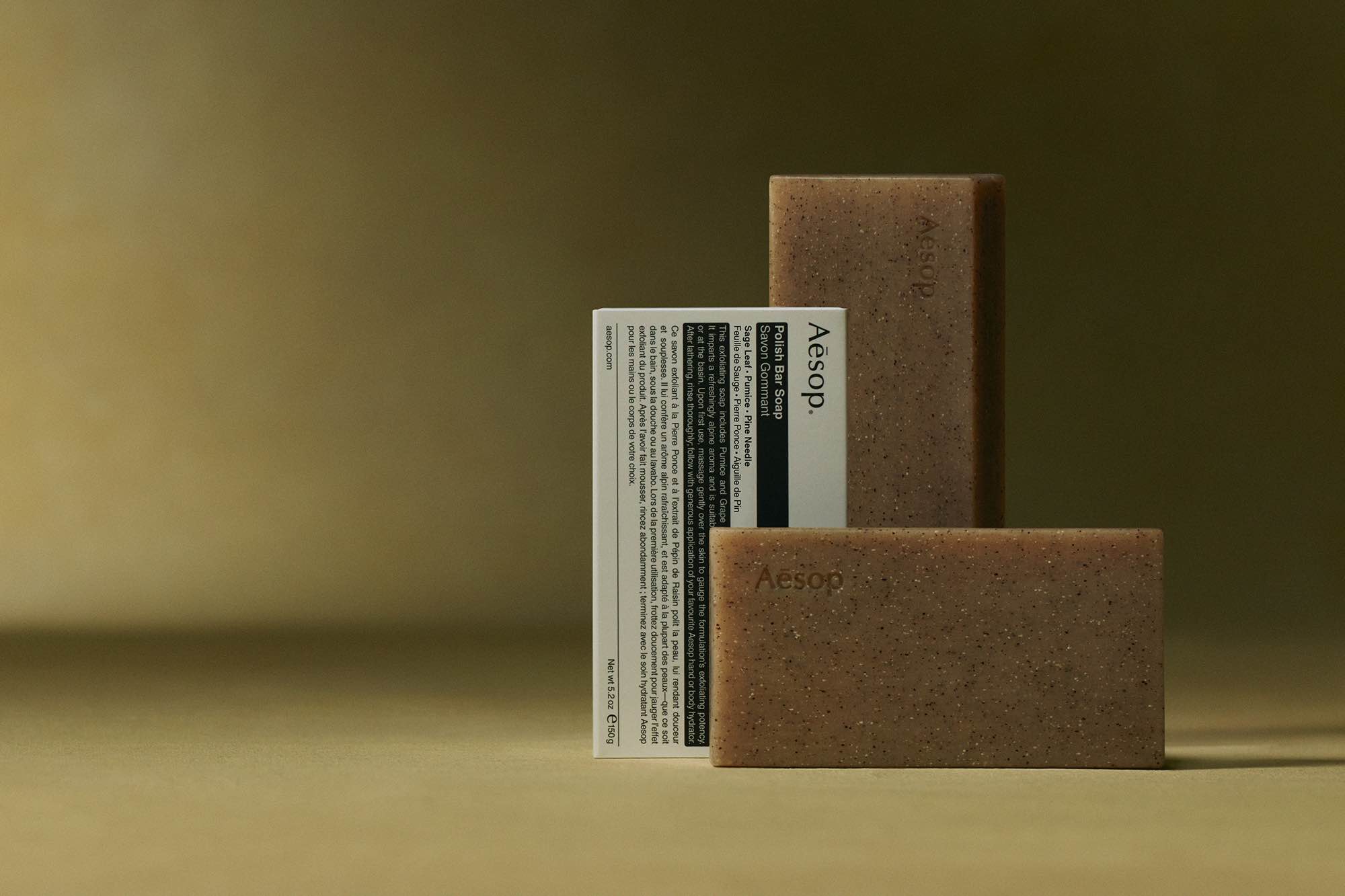 Each 150g bar is wrapped in 100% recyclable paper, further reflecting the brand's sustainable ethos. Compact enough to fit comfortably in the hand or in a small travel case, the bar soaps can slip seamlessly into everyday usage.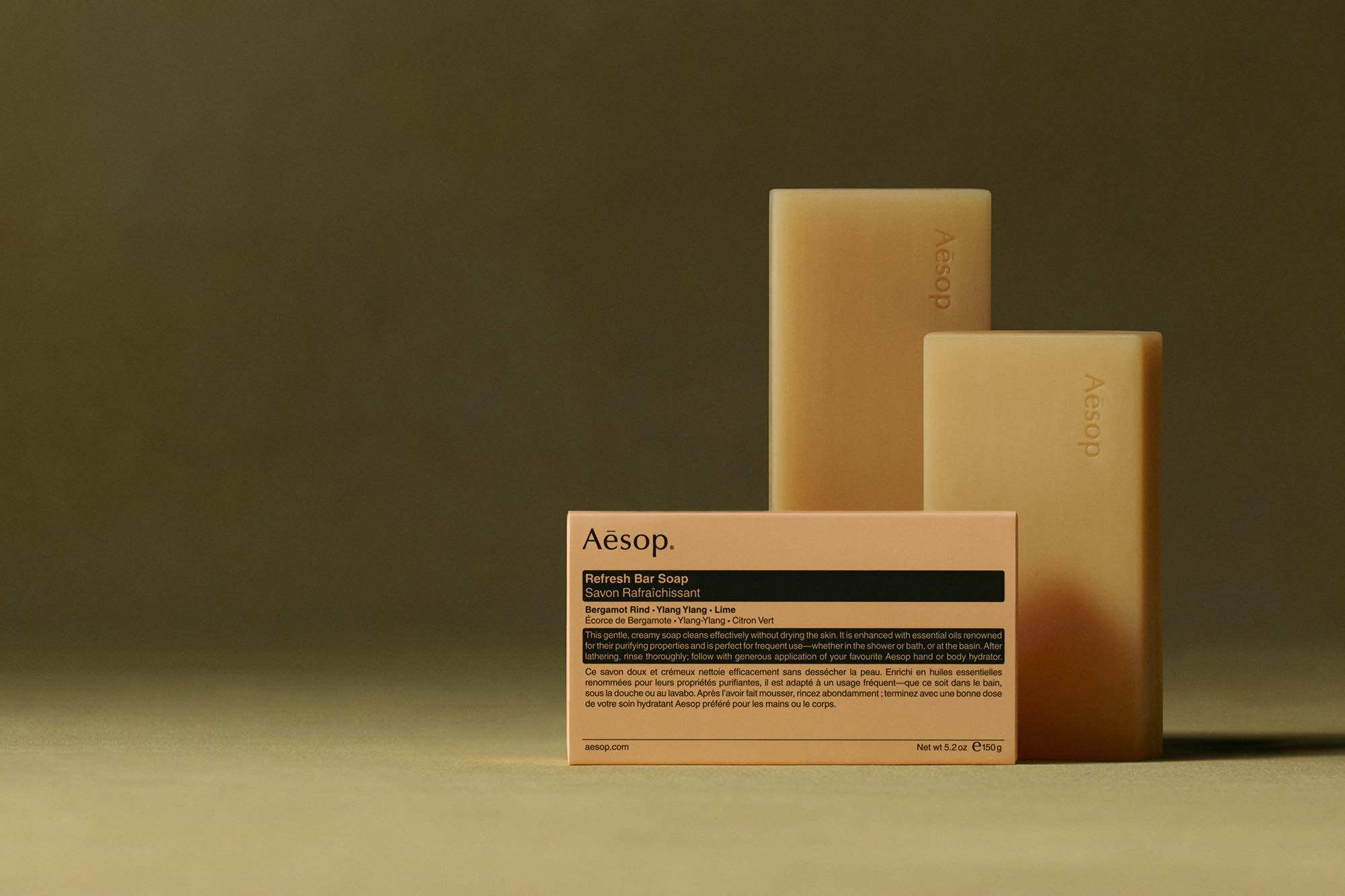 The three new body soaps will be available at Aēsop stores and on the website on August 7.
Photos by Aēsop.