If you've walked pass Pavilion KL's main entrance in recent months, chances are you'd have noticed an upcoming Dior boutique right opposite the Armani/KL store (also a fairly recent opening). Well, in case you missed our Instagram post, the Dior Pavillion KL boutique is officially opened!
Replacing the mall barricade previously displaying Dior-adorned mannequins is a majestic façade featuring the Maison's signature Cannage motif. This imposing feature manifests a modern spin to the well-loved heritage of the House of Dior, further accentuated by its prime location in the premier shopping mall that's smack in the centre of KL's retail and entertainment district.
Step through its glass doors and you'll find contemporary interiors washed in a clean, neutral palette. Grey carpets contrast against wooden flooring, with gold accents reflecting off the modern furniture.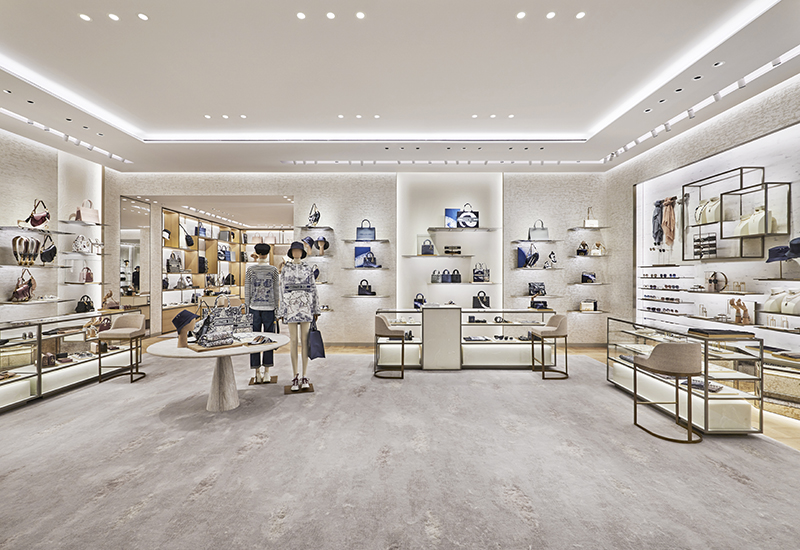 The new address houses both women's and men's ready-to-wear, accessories and fine jewellery, with a space specially dedicated to footwear. To add a sense of escapism for urban shoppers, there's a verdant garden surrounding a section of the boutique.
Loyal Dior fans will also be delighted to know that boutique offers the ABCDior personalisation service for icons and seasonal creations, such as the Dior Book Tote and Saddle bags, as well as a selection of hats and footwear.
While we strongly discourage visiting malls at this point of time to curb the spread of the third wave of COVID-19, it doesn't hurt to take a virtual tour of the space. Here's a sneak peek of the new Dior boutique in pictures for now until it's safer to head out again.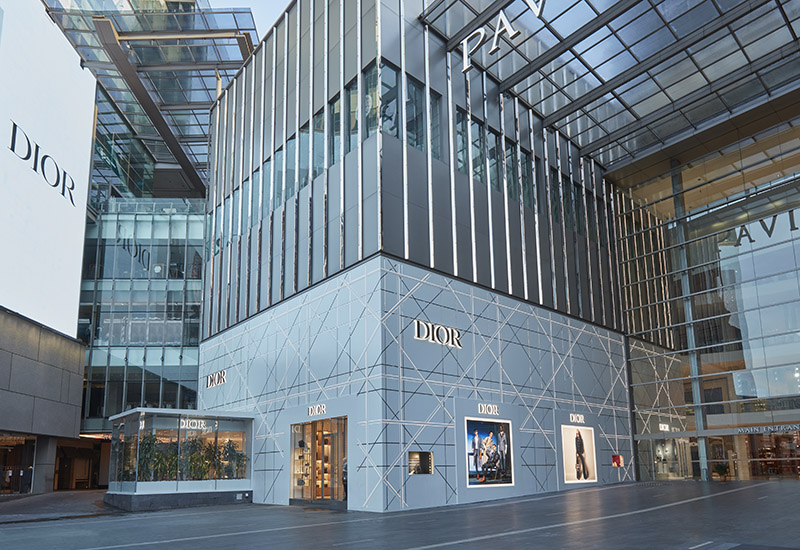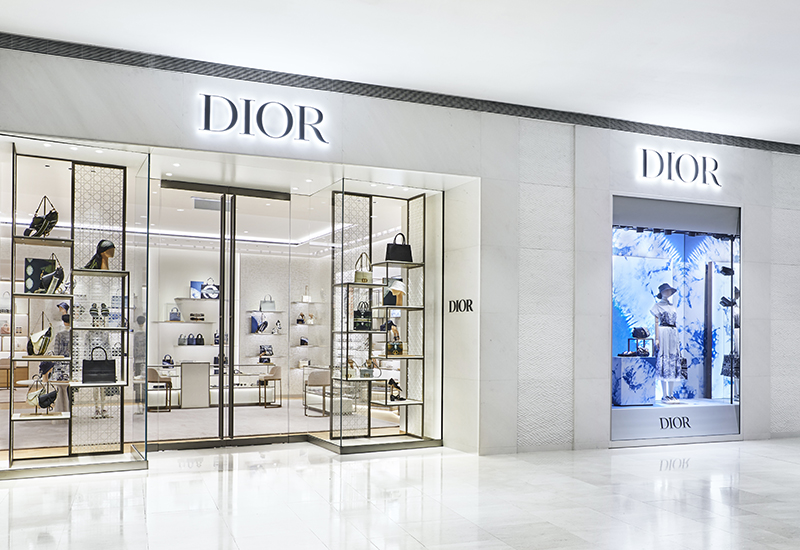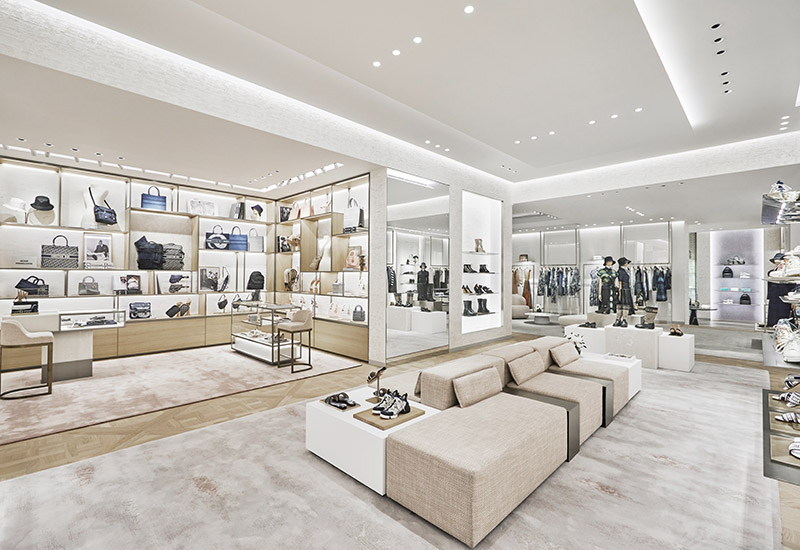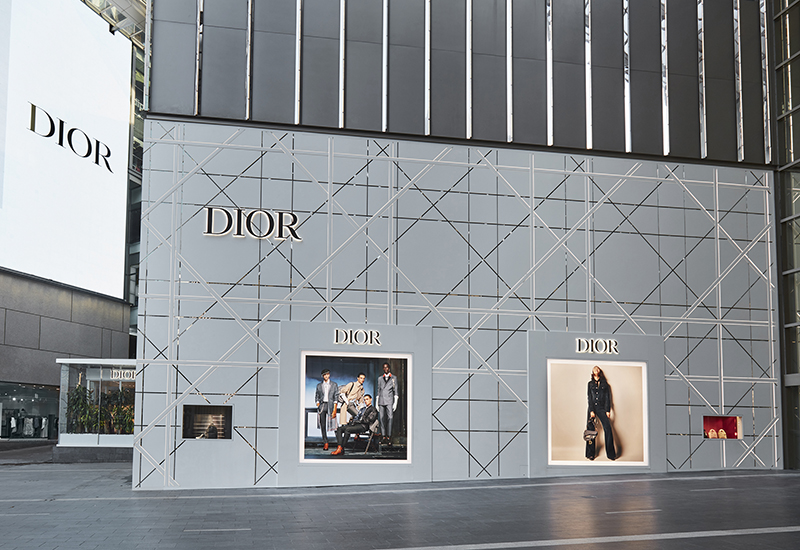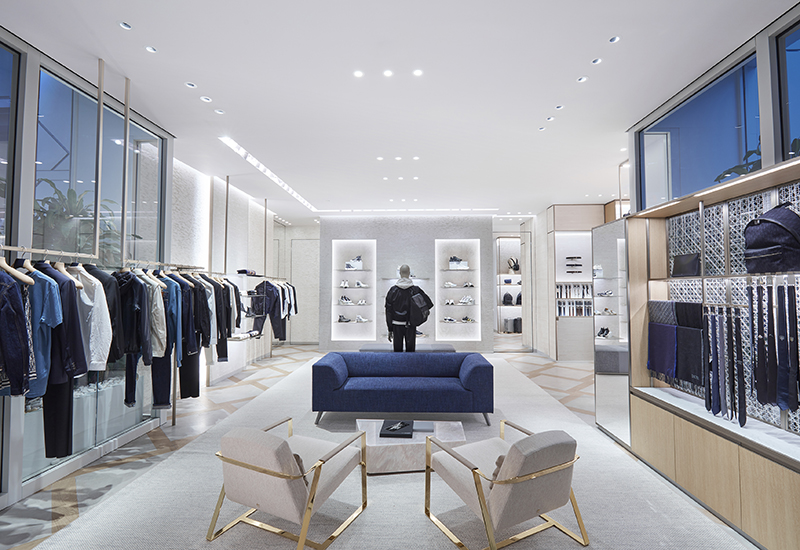 (swipe left for more)
Location: Lot 3.11.00, Level 3, Pavilion Kuala Lumpur, 168 Jalan Bukit Bintang, 55100 Kuala Lumpur
Photos courtesy of Dior